Here is your complete DIY travel guide to the tourist spots in Bakun, Benguet.
Benguet continues to seize the interest of adventurers, hikers, or mountaineers. One of its municipalities that are gaining popularity lately is Bakun which is one of the farthest and remotest to reach.
Yet, that is no excuse for avid travelers and tourists who willfully ride the challenge just to glimpse its off-beaten destinations.
Gladly speaking, I had the chance to visit Bakun twice. Certainly, I am ever amazed and each time I come, I discover and learn something new. Thus, I always carry with me this nostalgic feeling of visiting Bakun over and over again.
How to get to Bakun, Benguet
La Trinidad, the capital town of Benguet, is the main jump-off point to Bakun.
There is only one daily trip departure to Poblacion, Bakun. The bus is stationed at KM 5, La Trinidad, along Caltex Station. This is just in front of the La Trinidad Public Market.
If you are coming from Baguio, ride a jeepney bound to Camp Dangwa, Tomay, or Motorpool and tell the driver to drop you off in front of the station.
The bus leaves around 6:00 am to 6:30 am, depending on the number of passengers. However, it is advisable to go there at least an hour before the departure. That way, you will not run out of seats.
If you are a group, you can also rent a jeep from Baguio bound straight to Poblacion. I am not sure though of the rate. I'll get you updated about this once I get the information.
Behold Bakun Tourist Spots
1. Tekip Falls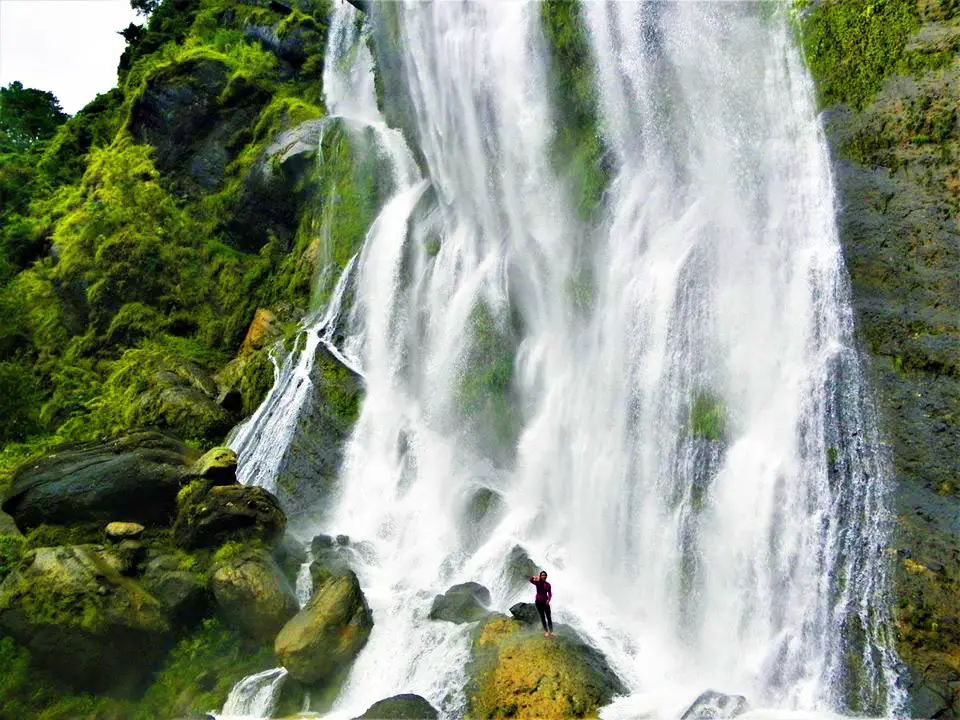 Tekip falls is among the most popular tourist spots in Bakun and is the most visited waterfall in the municipality. It cascades like a huge curtain for more than 50 meters. Its waters are icy-cold, enough to soothe and harden your muscles and perhaps, relieve you from common colds.
Location/Jump-off: Poblacion, Bakun
Trekking Time: 20-30 minutes
2. Pikaw Falls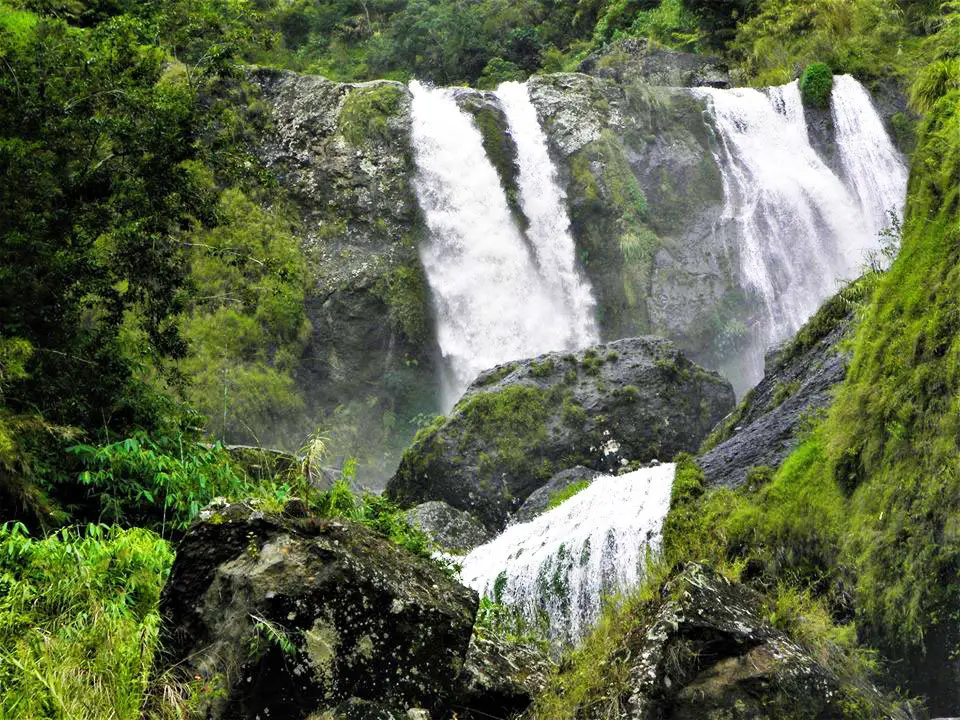 3. Tres Marias Falls
4. Pattan Falls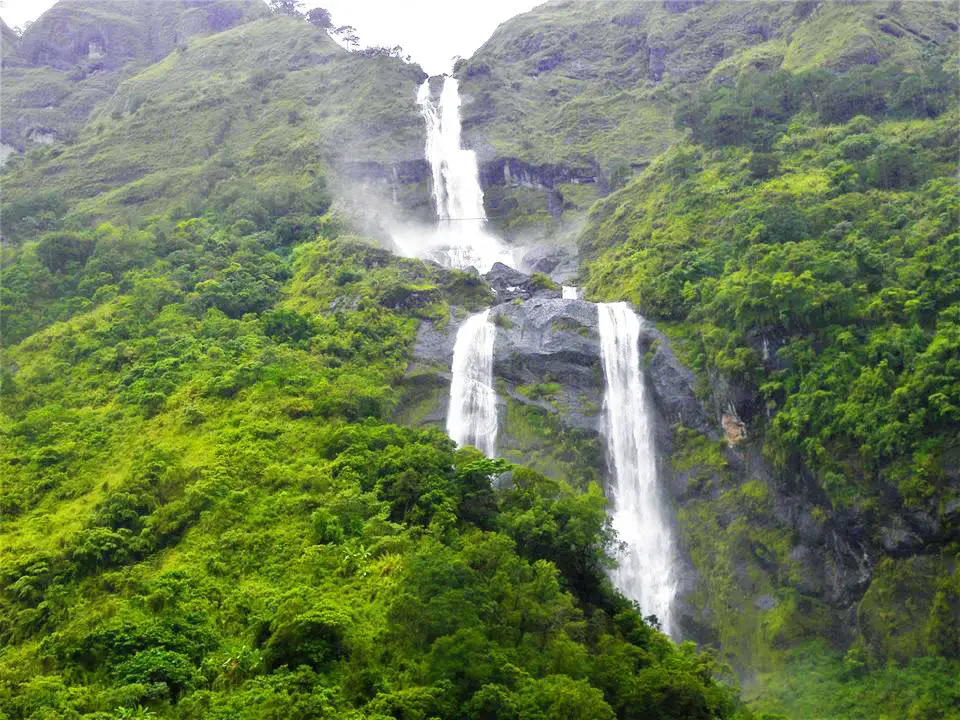 5. Mangta Falls
6. Sakup Falls
7. Mt. Tenglawan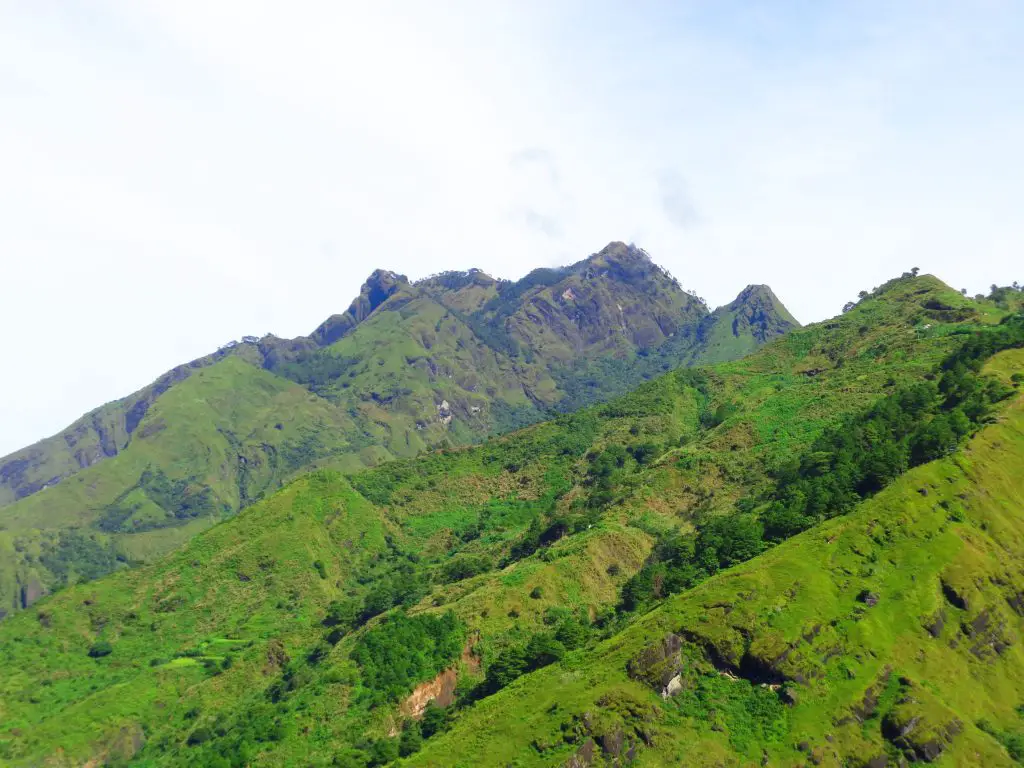 9. Mt. Patullok/Mt. Lubo
10. Mt. Osdong
11. Ampusongan River
12. Labay River
13. Bakun Burial Cave
14. Duligen Rock
15. Bakun Rice Terraces
16. Nagasa Cave
17. Mt. Lobo
18. Bagiw River
19. Beey Kawit Falls
20. Mt. Gedgedayan
Where to Stay in Bakun?
Tourists and travelers can stay at the old municipal hall. Each is required to pay 80 pesos. By the way, the new municipal hall has been transferred to another barangay since Poblacion is difficult to reach.
There are no beddings or kitchen utensils available there. Therefore, you would have to sleep on the floor. Thus, bring your own bedding. For food, you can ask the officials to prepare them for you.
Prices for these range from 125 pesos to 200 pesos. If not, you can stroll around and buy from stores. There are also barbecue and fishball stands.
If the old hall is filled to capacity, you may stay at the barangay hall with the same corresponding fee. Another option is to stay at Sagunday Transient for 200 pesos a night.
Some Important Reminders:
Always consult with the local officials before visiting the tourist spots in Bakun. You can also coordinate in advance for them to prepare the necessary amenities.
Always have a guide when visiting the tourist spots in Bakun.
Respect local culture and protocols by refraining from acts or utterances which may be offensive to the community. Among these include wearing mini-shorts and public display of affection (PDA).
Don't ever litter. Let us help in keeping the tourist spots in Bakun clean and green.
Smoking and drinking liquor are prohibited in Bakun, Benguet all year round. Please bear with that.
For your Information:
If you need more information that may help set your itinerary to the tourist spots in Bakun, do contact the following:
Mr. Arthur A. Tolito – 09212113687/09053172616 (Tourism Officer)
Ms. Nenita A. Budas – 09183523722 (BTC President)
Mr. Peter A. Diclas – 09303625434 (Tour Guide Coordinator for Mt. Kabunian)
Ms. Mylene Toanen – 09098709002 (Tour Guide Coordinator for Mt. Lobo and Nagasa Cave)
Mr. Myrick Losente – 09128083649 (Tour Guide Coordinator for Mt. Tenglawan)
You can also message us on our Facebook page namely, Daniel's Eco-Travels. I will be more than glad and willing to answer them whenever I can:)