Here is a comprehensive list of the best Iloilo tourist spots you should not miss. 
Iloilo is one of the provinces composing Panay Island in Western Visayas. It has rapidly gained its place as one of the top eco-tourism spots in the Philippines.
From its towering mountain landscapes, vast and low-lying plains, to its thriving marine ecosystem, Iloilo is indeed a bastion of ecological, historical, and cultural wonders rolled into one.
There is so much to explore here, whether you are traveling solo, as a couple, or with your family and friends. 
In this travel guide, we'll share not only the best Iloilo City tourist spots but also the off-beaten destinations found in other towns and municipalities of Iloilo province.
We aim to showcase these for responsible tourism geared to boosting community development as well as environmental and cultural preservation.
Let's go.
1. Islas de Gigantes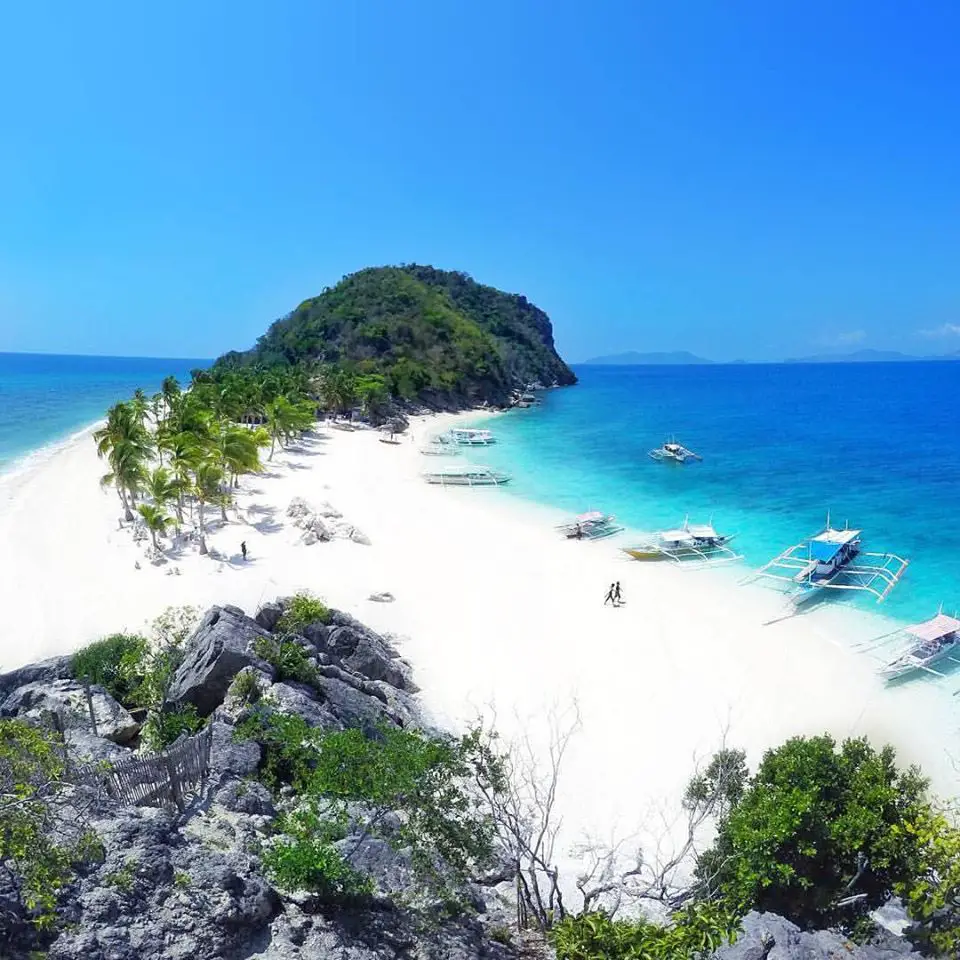 Although it remains generally less touristy compared to neighboring Boracay or Palawan, Islas de Gigantes rapidly rose to popularity. It is now one of the most frequented tourist spots in Iloilo. It boasts of powdery white sands, turquoise waters, and breathtaking limestone rock formations.
Hidden on these rocks are numerous saltwater lakes and blue lagoons that have remained raw and unspoiled since time immemorial. Hopefully, the local authorities will continue ensuring that Islas de Gigantes is sustainably managed.
Location/Jump-off: Carles
Things to Do: Island Hopping, Swimming, Snorkeling, Scuba Diving, Sightseeing
Particular Sights to Explore Here:

Cabugao Gamay Island
Bantigue Island
Antonia Beach
TinagongDagat
Tangke Saltwater Lagoon
Pawikan Cave
North Gigantes Lighthouse
2. Tangke Lagoon
Tangke Lagoon is one of the several saltwater pools found at Gigantes Islands. Towering limestone rock formations and lush forests surround the lagoon.
Who would not be captivated by its blue-green waters that are just enticing anyone for a swim? The waters change hues, depending on the tide.
Location/Jump-off: Isla Gigantes Sur, Carles
3. Nadsadjan Falls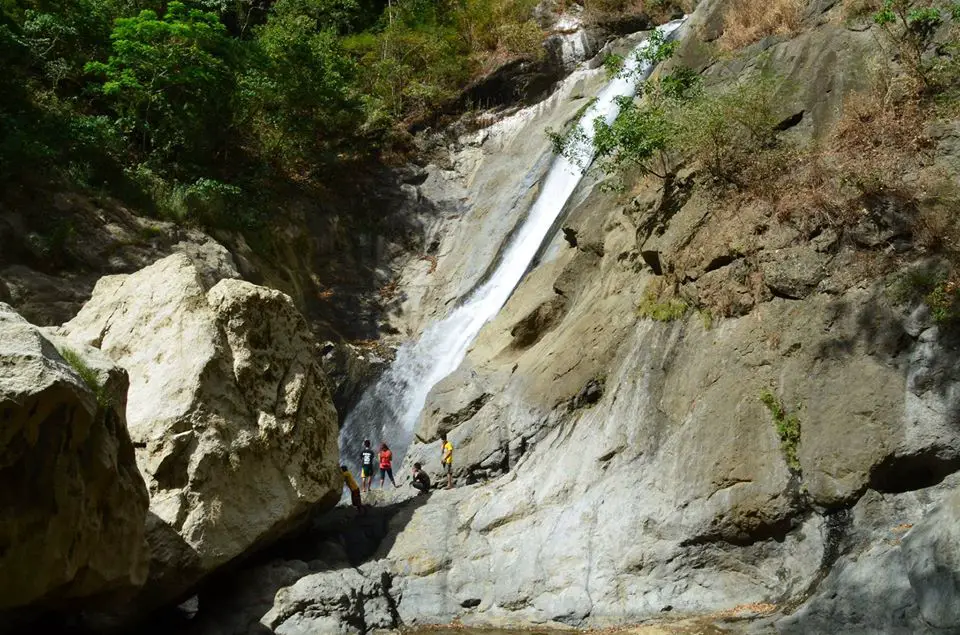 With a majestic height of more than 100 feet, Nadsadjan Falls is one of the highest in the province. It cascades like a long bridal gown towards a beautiful catch basin with crystal-clear and calm waters.
There are rocks and cliffs around the pool, which you can use as platforms to jump or dive into the pool. There, expect a rejuvenating swim. Nadsadjan Falls is now one of the most frequented Iloilo tourist spots.
Location/Jump-off: Brgy Passi, Igbaras
Entrance Fee: Php 25 per person
4. Miagao Church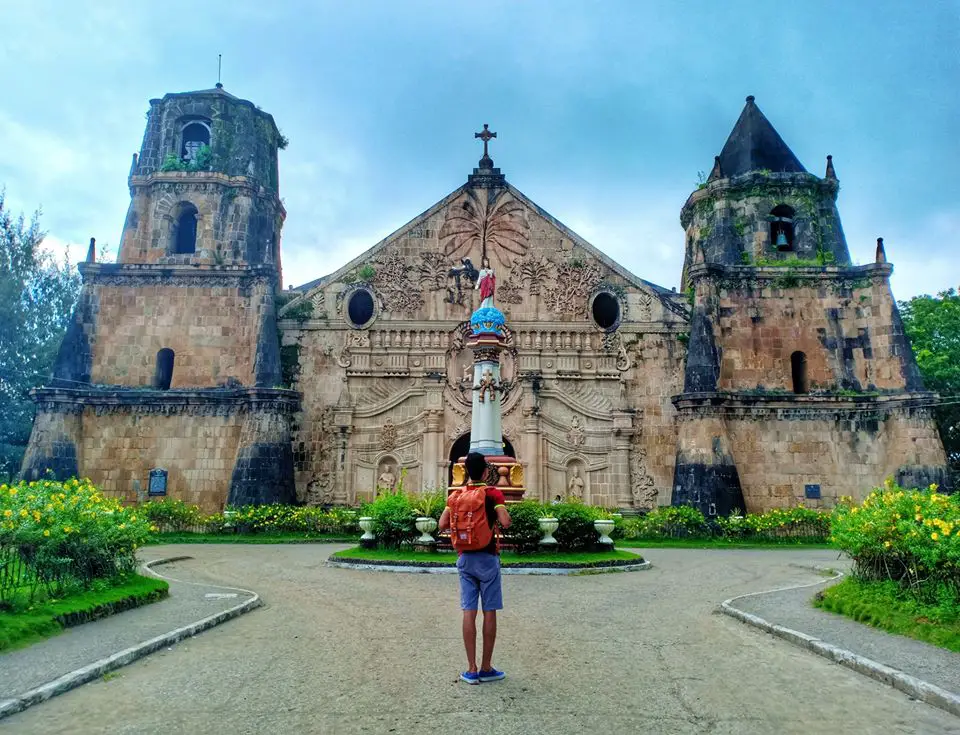 Listed in the UNESCO World Heritage Sites, Miagao Church is truly a masterpiece to behold. Boasting of Baroque architecture, Miagao Church survived numerous disasters and wars, including attempts to raze it to the ground. It remains intact, and the intricate designs on its walls and façade are still clearly visible.
What makes that even more impressive is the fact that they used coral blocks, limestone, and eggs to build it. Miagao Church now stands as a tangible manifestation of the deeply-rooted Catholic faith of the people here.
Location/Jump-off: Zulueta Avenue, Miagao
Entrance Fee: None
5. Calle Real de Iloilo
Calle Real features buildings and structures dating back to the Spanish and American periods. The local authorities preserved the colonial view of the area and even restored damaged parcels. It's similar to the structures in Vigan City in Ilocos Sur.
Walking along the streets here will make you feel like you are in a Western country. If not, it'll give you that colonial vibe. Isn't it fascinating to revisit the Philippines' rich history by strolling around here and seeing actual structures during those times?
Calle Real is recognized as one of the historical tourist spots in Iloilo City.
Location/Jump-off: JM Basa Street, Iloilo City
Entrance Fee: None
Operating Time: 8:00 AM to 6:00 PM on weekdays
6. Molo Church
Molo Church is one of the favorite pilgrimage sites of Catholics all over the country. It boasts stunning gothic architecture with its towering spires built on both sides of the church.
Inside, you'll find stunning murals by famous Filipino artists, namely, Mariano Mabunay and Jesus Huervas. Some locals refer to Molo Church as "the Feminist Church" because all of the saints displayed here are women.
Molo Church dates back to Spanish times and is now one of the top Iloilo tourist spots.
Location/Jump-off: San Pedro Street, Molo, Iloilo City
Entrance Fee: None
7. Iloilo River Esplanade
Want to have the most memorable picnic experience with your family or friends here? Check out the Iloilo River Esplanade. It's a communal spot within the city where you could hang out to relish the rustic setting or engage in common activities and games.
Locals love to come here because of the refreshing breeze reminiscent of Baguio City. Numerous cafes line the esplanade; therefore, it's also a good spot for food trips. Oh, don't miss out on a jaw-dropping view of the sunset from here.
Location/Jump-off: Mandurriao, Iloilo City
Entrance Fee: None
8. Pototan Plaza
If you want to make out the most of your Christmas travel experience, don't miss visiting Pototan Plaza. Dubbed as "the Christmas Capital of Western Visayas," Pototan Plaza brims with glittering lights, colorful decorations, and many more.
You'll surely love the festive mood here, and if you're lucky, you'll chance on local shows and performances.
Location/Jump-off: Pototan
Entrance Fee: None
9. Jaro Cathedral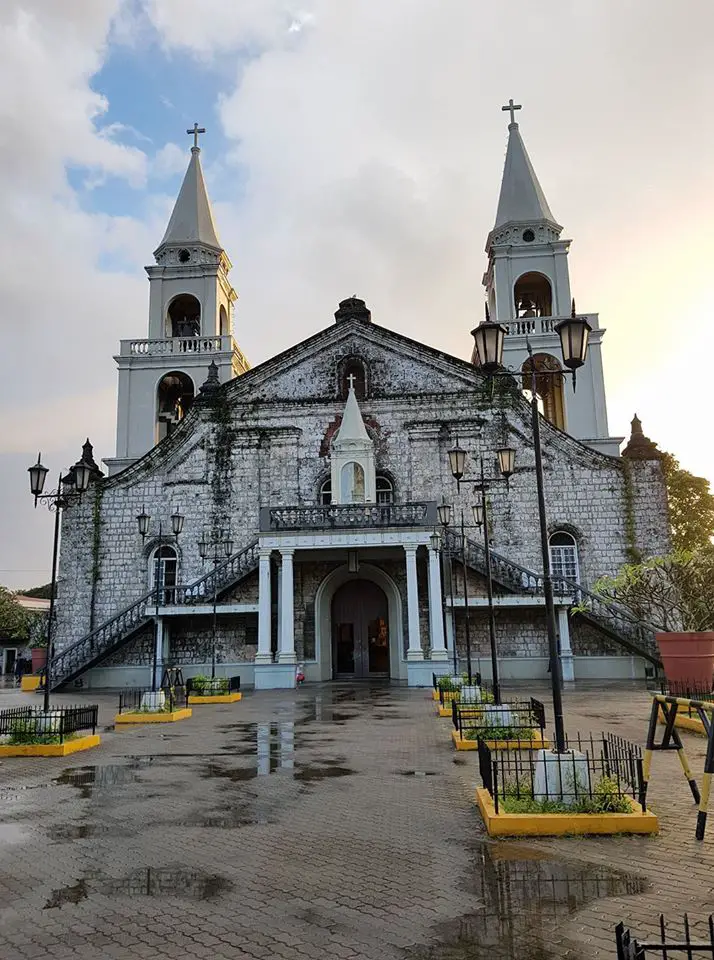 Another iconic historical landmark in Iloilo is Jaro Cathedral. It was built in 1864 and was also called the Church of St. Elizabeth of Hungary. A massive earthquake damaged the church in January 1948, and it was only restored in 1956, almost ten years later. Its famous belfry is separated from the main church but stands in its front. 
Location/Jump-off: Jaro, Iloilo City
Entrance Fee: None
10. Casa Mariquit
Casa Mariquit features a traditional and gorgeous two-story house made of brick walls, lime mortar, and hardwood. It is an ancestral house of the Javellana and Lopez family, who are prominent families of Iloilo during their times. It is one of the most preserved structures in Iloilo.
Location/Jump-off: Sta. Isabel Street, Jaro
Operating Time: 8:00 AM to 5:00 PM daily
Entrance Fee: Php 50
11. Marbuena Island
Marbuena Island is one of the famed Iloilo tourist spots though it is privately managed. It has a white beach with a stunning sandbar that stretches for about a hundred meters during low tide.
The island resort has modern facilities and amenities. You can also arrange tours to neighboring islands with them.
12. Museo Iloilo
If you want to learn more about the rich culture and history of the locals of Panay Island, check out Museo Iloilo. It showcases both traditional art pieces and contemporary crafts made by the locals. The management holds a monthly exhibit of these arts.
Location/Jump-off: Iloilo City
Operating Time: Tuesday to Sunday (10:00 AM to 4:30 PM)
13. Bulabog Puti-An National Park
Bulabog Puti-An National Park is a protected landscape for both marine and terrestrial species. It covers a vast area of more than 854 hectares, providing sanctuary for some critically-endangered species.
It is also an important carbon sink for the surrounding communities. It's becoming a popular hiking destination. Inside the park, you'll also find 33 caves, making it a favorable spelunking getaway.
Location/Jump-off: Brgy Maroboro, Dingle San Enrique
Entrance Free:

Local Tourist: Php. 15.00
Foreign Tourist: Php. 20.00
Tour Guide: Php. 250.00 good for 18 pax
14. Katunggan Mangrove Protected Area
Katunggan Mangrove Protected Area came into realization as part of the local authorities' efforts to promote environmental restoration and protection. It's now one of the potential Iloilo tourist spots.
To explore it, you'll walk on an elevated bamboo platform. Don't walk fast so you won't miss seeing wildlife creatures such as different bird species.
Location/Jump-off: BrgyGua-an &BrgyNabitasan, Leon
15. Concepcion Islands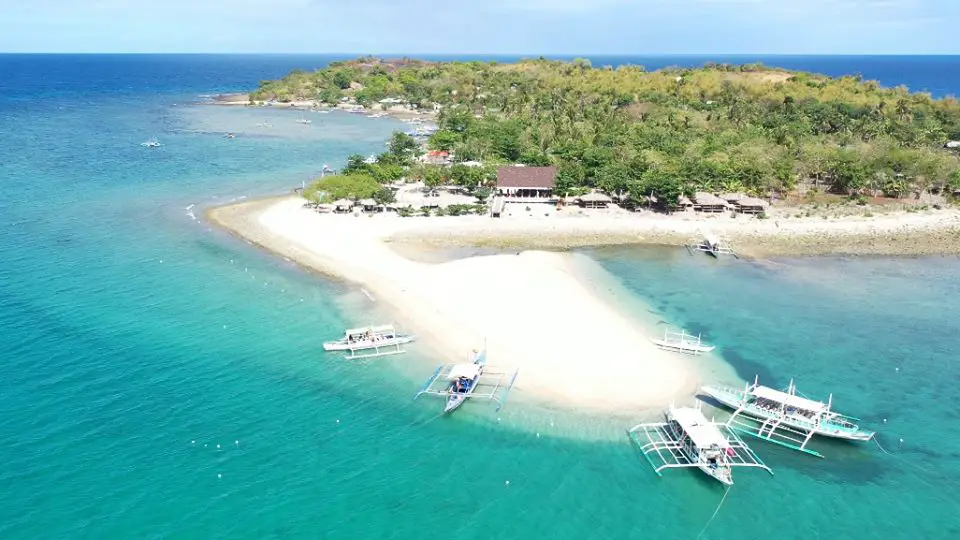 Although Concepcion Islands are gradually attracting mainstream attention, they remain among the off-beaten destinations in Iloilo. This set of islands boasts of towering limestone cliffs and diverse rock formations of various shapes and sizes.
The highlight of these all are the powdery white beaches complementing the azure waters of the sea. Concepcion Islands are also set amidst the backdrop of majestic mountains.
Location/Jump-off: Concepcion
Boat Rental: Php 800 to Php 2,500 per group, depending on boat size
16. Bangeles Farm
Bangeles Farm grows a variety of lowland fruits and vegetables, which you can pick for keep during the harvest months. It covers four hectares, and it aims to promote the importance of farming, health, and wellness, and preserve the local farming culture.
Location/Jump-off: Brgy Cabugao, New Lucena
Contact Number: 0928 495 6631
Operating Time: 9:00 Am to 5:00 PM
17. Orchard Valley Farm
Orchard Valley Farm features 22 hectares of land devoted to organic vegetable production. Because it used no chemical fertilizers, you can eat vegetable leaves as you go on the tour.
There are also areas allotted for fruit trees, coconuts, and livestock. The farm is ideal for educational trips and school research.
Location/Jump-off: BrgyTigum, Paviaisa
18. Kuliatan Marine Sanctuary
Unlike most islands in Iloilo, Kuliatan Marine Sanctuary has black banks, which are mostly made up of crushed corals. But what makes this destination unique is what you see under the waters.
As the name suggests, it is a protected area of colorful corals and many other marine species lurking underneath. Kuliatan Marine Sanctuary is among the protected tourist spots in Iloilo. 
Location/Jump-off: San Joaquin
19. Bulubadiangan Island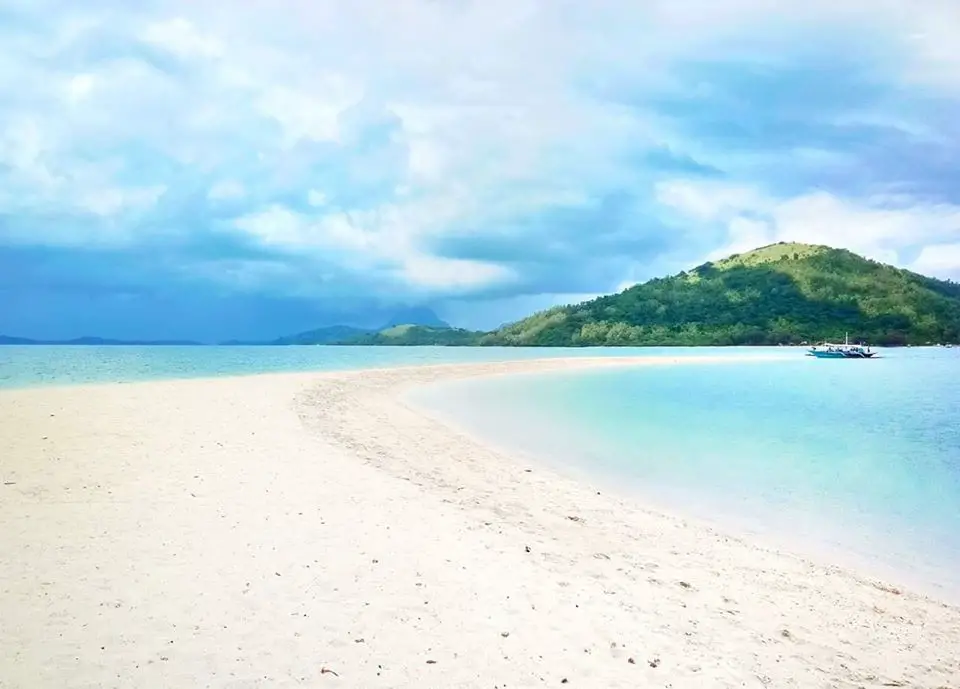 Another must-see Iloilo tourist destination for those who opt for less touristy options is Balubadiangan Island. Its raw and pristine white beach certainly makes this your ultimate eco-tourism getaway.
Aside from the unspoiled sands, the cerulean waters are also irresistible wonders to see here. 
Location/Jump-off: Concepcion
Cottage Rental: Php 800 (one cottage is good for 10 people)
20. Bucari Pine Forest
You probably know that Baguio City is known for its cool weather and pine trees. That's also something you can experience when you visit Bucari Pine Forest dubbed, the "Little Baguio of Iloilo."
Locals love to spend time here during the summer months. Towering pine trees dominate the landscape, providing a fresh mountain breeze. Don't miss watching spectacular fireflies in the evening.
21. Agho Island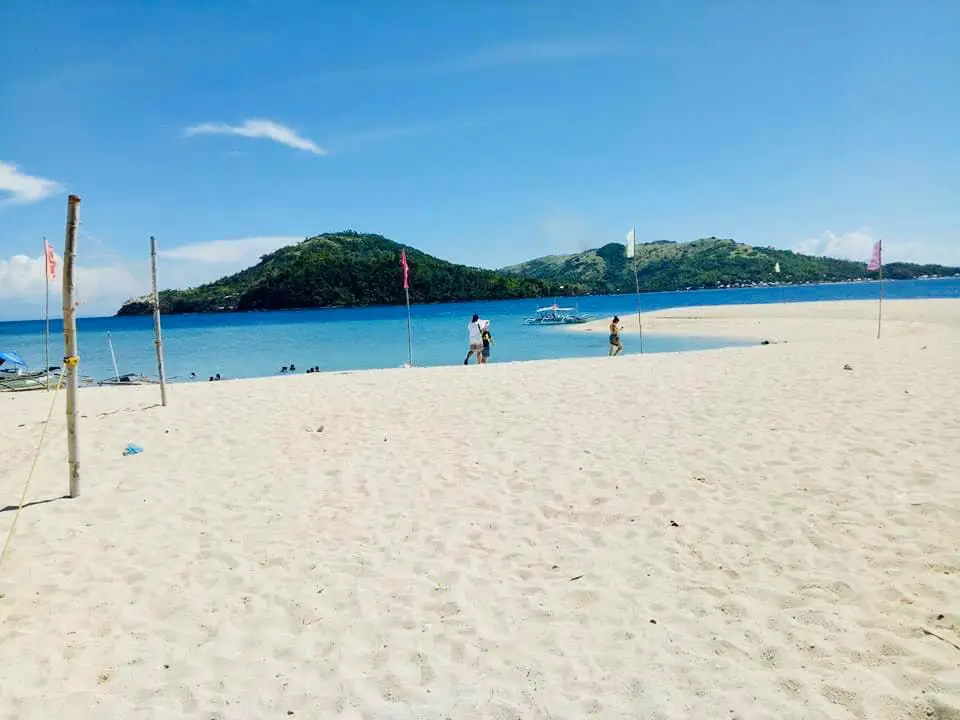 If you want to explore more of Iloilo's hidden tourist spots, check out Agho Island. Enjoy running around its powdery white sands and splash your way to meet the waves on its turquoise waters.
To get an overview of the island and the surrounding seas, trek your way to a hill where you can camp for the night. The following morning, brace yourself for a breathtaking sunrise.
Location/Jump-off: Concepcion
22. Garin Farm
Perhaps, you'll think of this spot as more of a farming area. Sure it is. But it also offers various other activities for you to try. It combines recreational, agriculture, and spiritual engagements to give you different experiences in one setting.
Here, you can swim, fish, kayak, or ride a zipline. There's also a towering cross which you can reach by climbing 456 steps until you reach the summit of a hill where it stands.
At the summit, you'll also find the Divine Mercy Dark Meditation Tunnel leading to the so-called Heaven on Earth.
Location/Jump-off: San Joaquin
Entrance Fee: Php 150 per person
Operating Time: 8:00 AM to 6:00 PM
Contact Number: 033-314-7555, 09166676581
Email Address: info@garinfarm.com, bookings@garinfarm.com
23. Mansiga Rock
Mansiga Rock is a massive limestone rock formation that serves as a vantage point. From here, you'll catch sight of the lush and rolling hills and plains, including Leon's towering mountain ranges. 
Location/Jump-off: SitioTabionan, Leon
Trekking Time: 30 minutes
24. Imoy Falls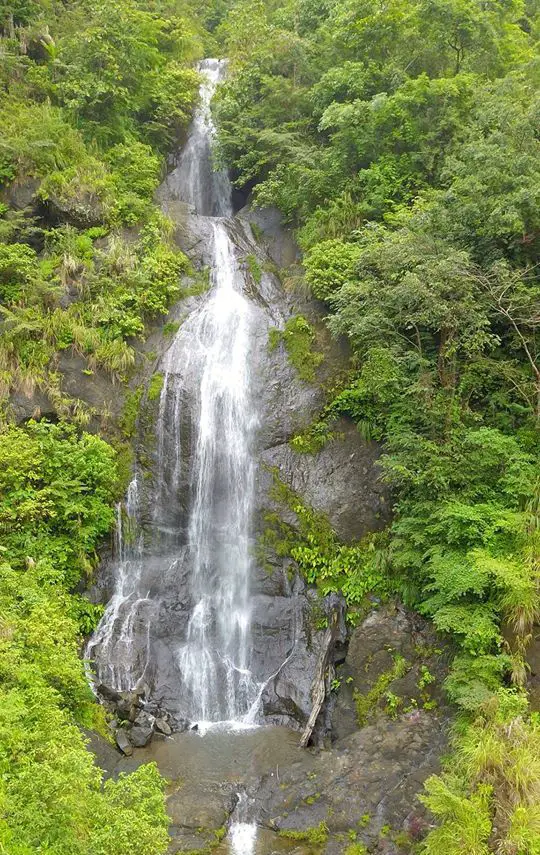 Imoy Falls is one of the emerging tourist spots in Iloilo. It features a naturally-built pool with crystal-clear waters. Locals love coming here to escape the simmering midday and enjoy the rustic surroundings.
If you're an adrenaline junkie, you can climb on one of the cliffs and jump your way to the poo for a soothing swim. 
Location/Jump-off: Brgy Camandag, Leon
Trekking Time: 30 minutes
25. Denila Grapes Farm
Don't think you'll only find grapes in La Union in the northern Philippines. Well, Denila Grapes Farm made it possible to cultivate it in the lowlands of Sta. Barbara.
That's fascinating given that grapes typically grow in temperate countries like France. Aside from grapes, you'll find sunflowers here. You're lucky if you visited when they are in full bloom.
Location/Jump-off: New Lucena Road, BrgyLanag, Sta. Barbara
Operating Time: 8:00 AM to 5:00 PM
Entrance Fee: Php 30 for adults, Php 20 for seniors, students, PWds
Grape Picking Rate: Php 120 per kilo
26. Calabazas Island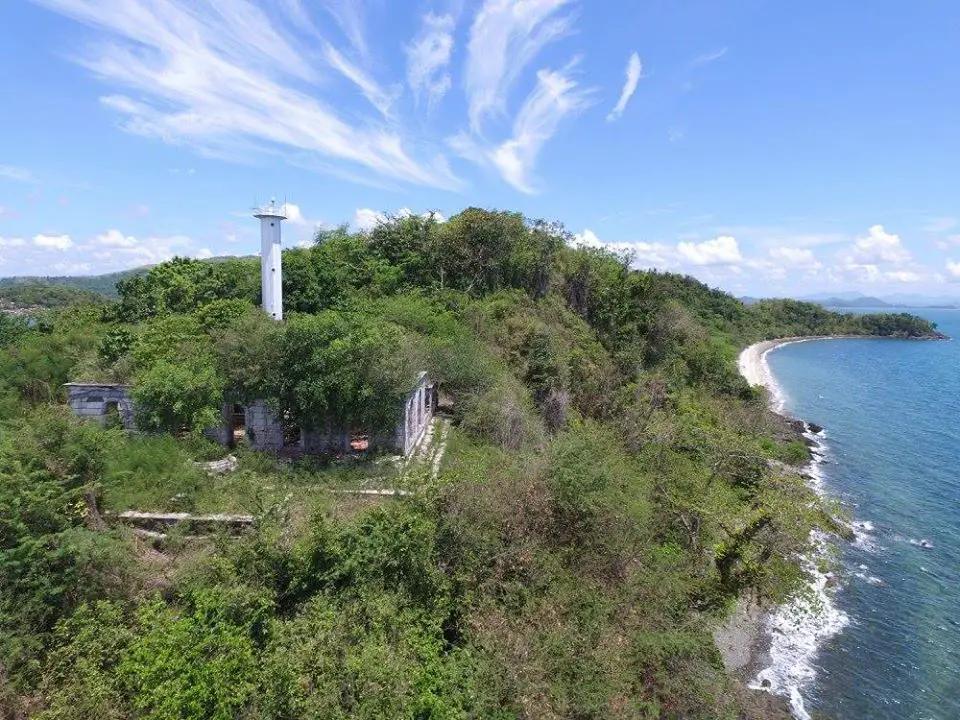 Dubbed the Parola Island, Calabazas Island features an 18th-century Spanish-era lighthouse standing on one of its hills. From this hill, you'll catch a breathtaking view of the surrounding landscapes.
The surrounding seas, on the other hand, teem with a rich array of marine species, making it ideal for snorkeling.
27. Sicogon Island
Sicogon Island boasts of fine and creamy sands with hidden coves and pristine rainforests. It's one of the rustic tourist spots in Iloilo because of the island's unspoiled condition.
Enjoy swimming in the calm waters or go frolicking around to catch sight of marine or terrestrial wildlife.
Location/Jump-off: Carles
28. Camina Balay nga Bato
Location/Jump-off: Iloilo City
29. Sicogon Island
Location/Jump-off: Carles
30. JM Basa Street
Location/Jump-off: Iloilo City
31. Molo Mansion
32. Biscocho Haus
Location/Jump-off: Lopez Jaena St., near Jaro Square, Iloilo City
For More Information
If you need more information to help set up your itinerary for the tourist spots in Iloilo, do contact Iloilo Provincial Tourism Office via the following:
Tel. Number: (033)-338-4910
Email Address: iloiloprovincialtourism@gmail.com
Website: www.iloilo.gov.ph/tourism
Office Address: 2/F, Casa Real Bonifacio Drive, Iloilo City
For tourist spots within Iloilo City proper, do contact the following:
Tel. Number: (033) 333 1111 loc. 512
Email: benitojimena@yahoo.com
Website: www.iloilocity.gov.ph