It was one morning when the beaming light and early chill awakened me. As I stared out my window, the sun's glaring rays slowly peered and revealed the mountainous scene of this rustic village called Kadaclan Barlig.
Kadaclan is one of the few places left in the country where thriving nature and rich culture still intertwine. Because of the sheer beauty of its landscape, a journalist aptly dubbed Kadaclan as the "Shangrila on the Edge." Indeed, it is a paradise waiting to be discovered. But it also deserves protection and preservation.
Kadaclan is one of the clusters of Barlig in Mountain Province. It composes of four barangays namely Chupac, Lunas, Kaleo, and Ogo-og. To date, there are no roads leading to Kaleo and Ogo-og, thus, hiking is the only option. For the locals, this is as usual as part of their daily routine.
Of Smiles and Hospitality
The locals call themselves, e-kachakran. I have been visiting Kadaclan several times already and I tell you, they are some of the most hospitable people I've ever known. From experience, every one of them would offer their warmest smile to visitors. Others would crack jokes or share casual stories to lighten your mood. Some even offer snacks or drinks, making you feel at home and part of their closely-knit relationship.
Majority of the e-kachakran are farmers. The premium "ominio" heirloom rice is their main crop. Because of its export quality, ominio rice demands a high price in the market. Fortunately, some loving locals willingly served me organic ominio delicacies for free. Oh, the irresistible aroma and distinct flavor of this heirloom rice simply gave me a taste of heaven.
Behold Kadaclan's Pristine Beauty
Aside from the wonderful people, I can't help but keep going back to Kadaclan Barlig because of its natural spectacles and even man-made attractions.
There is just so much to see here when we talk of cascading waterfalls, mossy forests, towering peaks, rivers and streams, and of course, rice terraces and cultural sites. Interestingly, these spots have value-laden stories attached.
One of the locally-known destinations in Kadaclan is Amfitayok falls. Located at barangay Ogo-og, it takes an hour of hike to get here from barangay Chupac. Although the trail is long and winding, the sights along are exhilarating and invigorating. In particular, you will get to see the beautiful Naculla Rice Terraces which are like mini-ladders. You will also pass along crystal-clear brooks. And yes, there are potable springs along the way.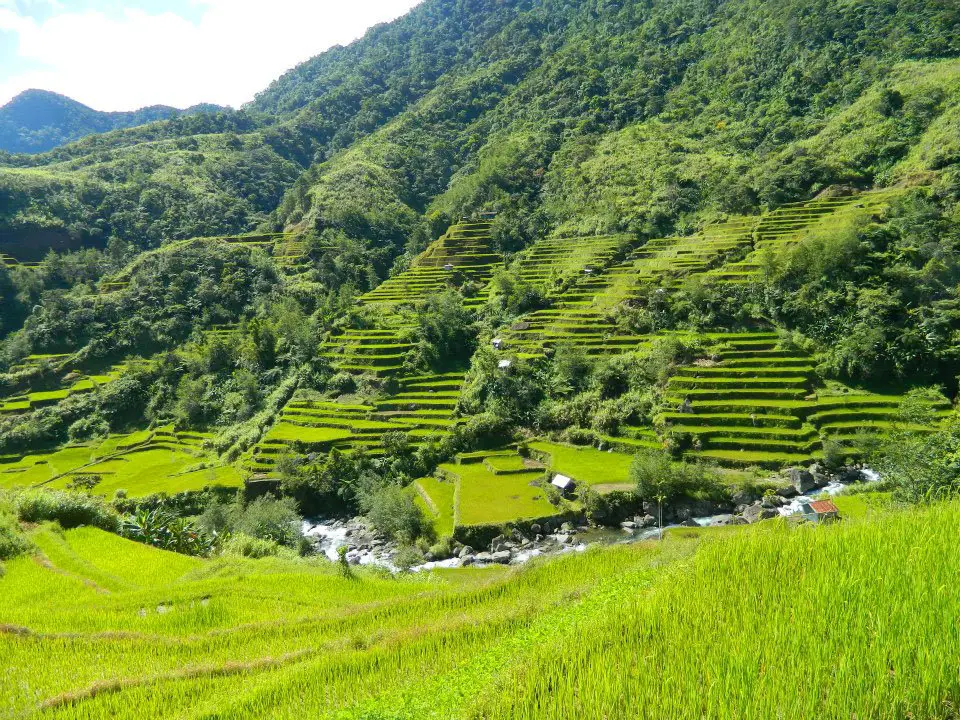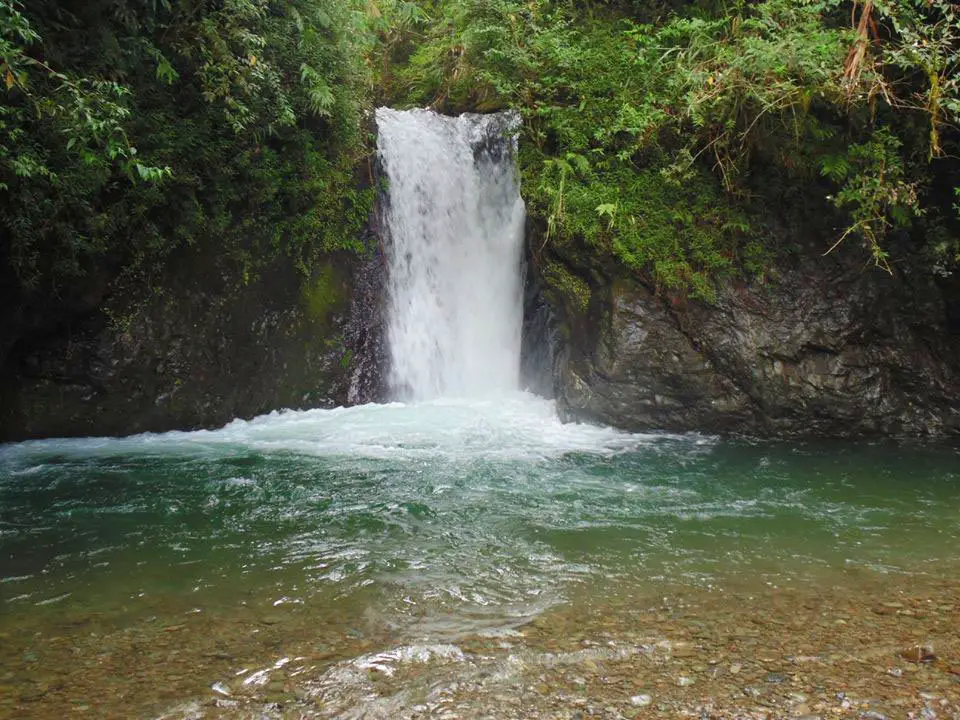 Amfitayok waterfall measures 18 feet high. Its huge water volume carved out a very deep and wide pool. Locals frequently come here for picnics, especially during the summer months. When one climbs over Amfitayok and follows the brook upstream, one can catch a glimpse of Maripedchek Falls, a multi-tier beauty.
My favorite waterfall in Kadaclan, however, is Potec Falls at sitio Mog-ao, part of barangay Lunas. This falls has a collective height of 50 meters. It cascades like heavenly drizzles from the heavens. On its narrow and shallow pool, one can take a dip while being massaged by the waterfall ala shower. It takes more than two to three hours of arduous and gruelling hike to get here.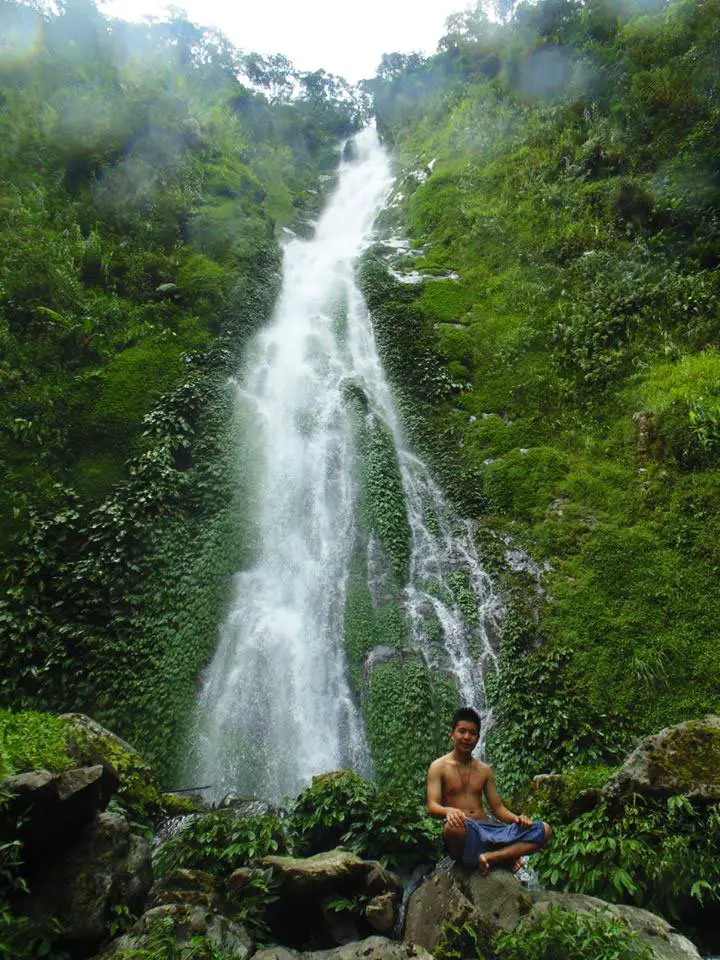 Or-or waterfall is the highest falls in Kadaclan. It cascades like a bridal veil for more than 300 meters. This is visible even from afar. Chupac and Kaleo provide the best view of it. Other waterfalls found in Kadaclan are Munyupuyup, Patyayan, and Tokchag Wasay.
A mountaineering hub
In terms of mountaineering, Kadaclan Barlig has a lot to offer such as Mt. Maowoy. Climbing these mountains would take you to enchanting mossy forests. You can even have a personal glimpse and communion with the diverse flora and fauna of Kadaclan. Among these include endangered deer, wild pigs, and monkeys.
Kadaclan is also home to the Lettang Burial Cave, located at barangay Lunas. Here, one can see piles of wooden coffin. This is where the e-kachakran bury their dead in the past. Mamayyang, a tribal god, protects the cave. It takes 30 minutes of downhill hike to get here from the national road. There is also a waterfall nearby, however, this dries during summer.
By the way, there is a newly-improved trail from barangay Ogo-og going to Mt. Amuyao. Instead of heading to Batad in Ifugao, tourists can now explore ecotourism destinations in Kadaclan.
Sustaining Kadaclan's Beauty
Kadaclan Barlig is indeed an ecological and cultural paradise. However, the creeping modernization can pose a threat to such beauty and bounty. Thus, local alternatives are important.
Definitely, ecotourism comes to the play. It promotes community-based development as well as environmental conservation and cultural integrity preservation. It is my hope that the local authorities, in consultation with the community members, would initiate programs to boost ecotourism. If properly managed, this could generate sustainable and equitable livelihoods for the locals.
Relevantly so, the e-kachakran annually celebrates the Menaliyam Festival, considered as the "Mother of all Festivals" in Mountain Province. Yes, it is older than the famed Lang-ay Festival. Now, it has become the largest assembling of the e-kachakran. They come together to showcase their authentic culture and forge camaraderie.
For your information needs:
If you want to know more about Kadaclan Barlig that may help in setting up your itinerary, kindly leave them in the comment section below. You can also message us on our facebook page namely, Daniel's Eco-Travels.
I would be more than happy and willing to help you:) For more meaningful travel experiences, I remain.