Explore cascading waterfalls, pristine lakes, historical landmarks, and other amazing Laguna tourist spots. Find out the best things to do and the off-beaten destinations in this detailed travel guide.
Laguna province is one of the most visited weekend getaways, owing to its proximity to Metro Manila. It's also home to some of the Philippines' most popular tourist spots embodied by no other than the famed Pagsanjan Falls.
But there is so much in Laguna's sleeves that is slowly hitting the ecotourism attention.
Cascading waterfalls, enchanting lakes, mystical forests and mountains, and pristine rivers await when you visit Laguna. Add to these various destinations that will make you appreciate the rich history and culture of the province.
Laguna is indeed a bastion of natural, historical, and cultural attractions rolled into one.
If you're planning to visit, don't miss out on the following attractions. 
1. Mt Makiling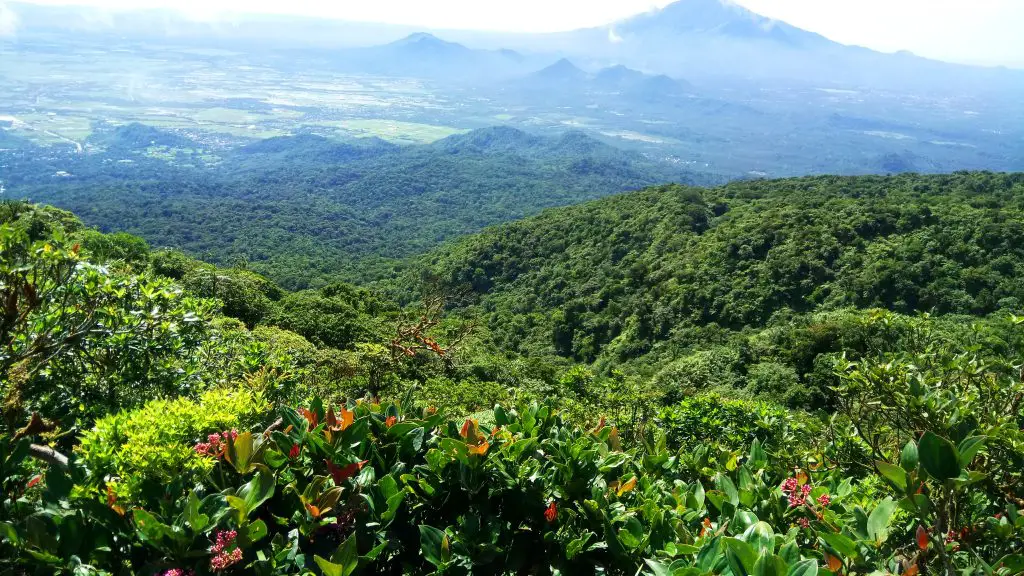 Mt Makiling is Laguna province's most popular hiking destination. It is immortalized in the local folklore as the home of Maria Makiling, a goddess who protects the mountain.
Hiking to Mt Makiling will immerse you into the wilderness as pristine forests cover the mountain. Much of the trail is paved, so it's friendly for beginners.
Along the way, you'll catch sight of towering trees, and the biggest flowers in the world called Rafflesia. When we visited, we chanced on a snake and centipedes. It was an exhilarating encounter.
While atop, you'll get a panoramic view of Laguna De Bay and the surrounding plains and mountains.
Location/Jump-off: College of Forestry, University of the Philippines, Los Banos, Laguna
Trekking Time: 3-4 hours
Contact Numbers: (049) 536 3572, (049) 536 3572
Website: mountmakiling.org
Note: You are only allowed to trek to the summit from 5 AM to 9 AM.
READ: Mt Makiling (UPDATED): Your Complete DIY Travel Guide
2. Mt Makiling Botanical Garden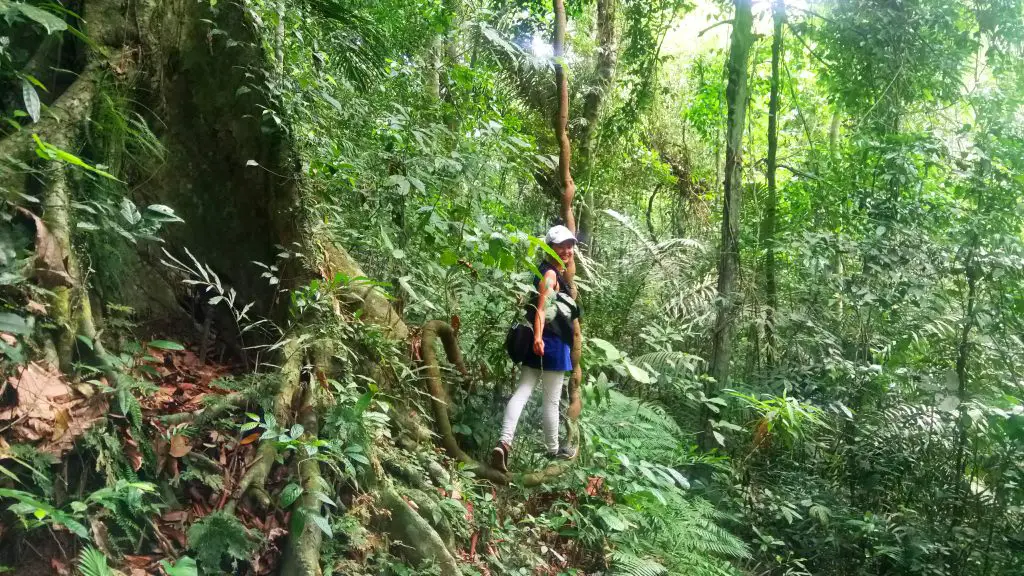 If you're done climbing Mt Makiling's summit, you can trek back to the lower station and explore Mt Makiling Botanical Garden.
Here, you'll find a plethora of unique flora and fauna species, including blooming orchids and other wildflowers.
The trees are so tall that you might think spirits are living on them. It's a perfect getaway, especially for those who wish to enjoy nature at its finest.
Location/Jump-off: College of Forestry, University of the Philippines, Los Banos, Laguna
Trekking Time: 1 hour
Entrance Fee: Php 10 per person
Contact:

Tel. Number: (049) 536 2637
Website: makilingbotanicalgardens.com
3. Mt Makiling Mud Spring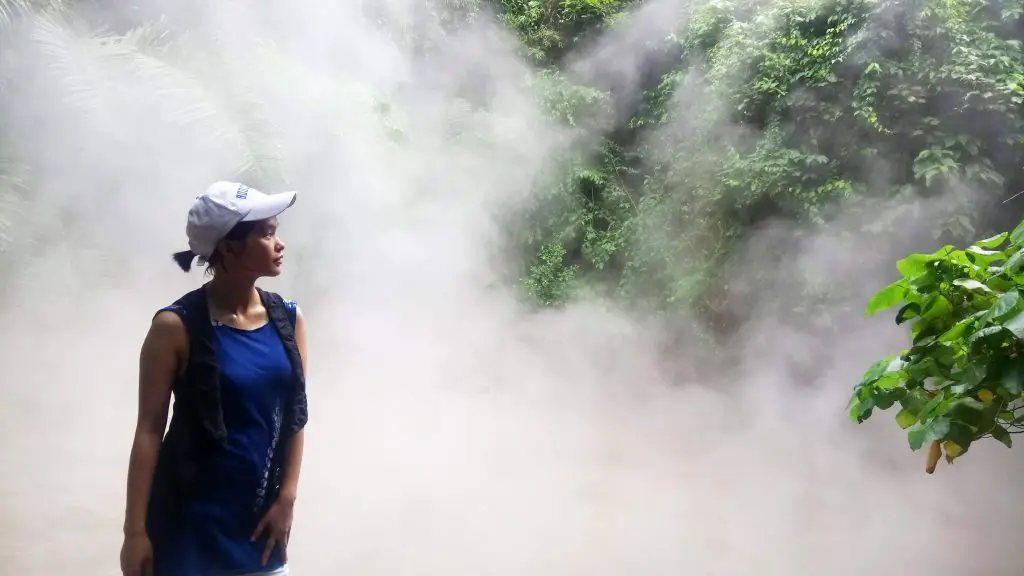 After my friend and I assaulted the summit of Mt Makiling, we hiked our way down to Mt Makiling Mud Spring, located at the lower station.
From the road, you'll need to trail on dense forests before finally seeing this mystic spot. It's like a small pond with boiling mud, probably, because of the mountains' volcanic feature. It also emits steams.
Lush forests surround it, and nearby, there is a brook with sulfuric waters. The mud spring is one of the off-beaten tourist spots/destinations in Laguna.
Location/Jump-off: College of Forestry, University of the Philippines, Los Banos, Laguna
Trekking Time: 2 hours
Entrance Fee: None
4. Lake Yambo
Although most of the lake lies in San Pablo municipality, one-third of it is part of Nagcarlan. It's also more accessible from the latter. The lake is a locally popular site for bamboo rafting.
You can also swim in its greenish and pristine waters. There's just nothing like it sitting on the raft while gazing at the rustic sceneries.
The waters of the lake come from underground springs, thus, they remain clean and fresh.
Location/Jump-off: Nagcarlan
5. Kilangin Falls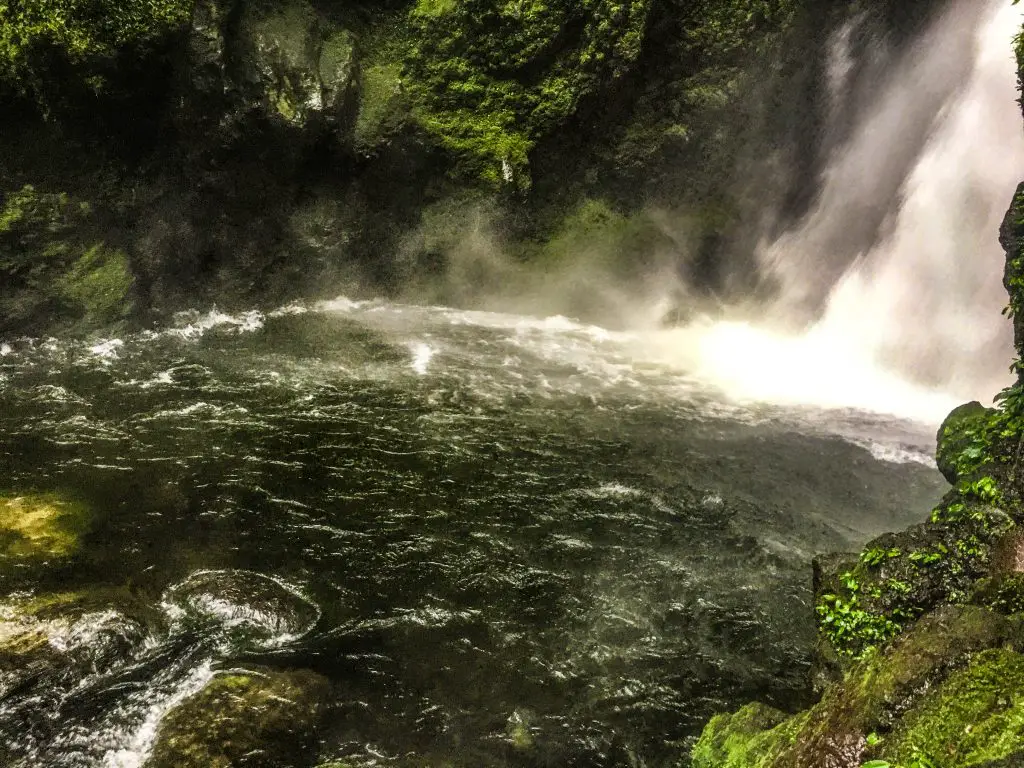 Kilangin Falls is a multi-layered cascade tucked in the rainforests of Mt Banahaw's lower slopes. Its main cascade measures around 50 feet high and has a naturally-built pool with crystal-clear waters. To get to the waterfall, one has to hike for 30 minutes to an hour, following a paved road and later on, a jungle trail. Not only will you enjoy swimming in the falls but also immerse yourself in the rich diversity of the forests.
Location/Jump-off: Barangay Novaliches, Liliw, Laguna
Entrance Fee: Php 20 per person
Guide Fee: Php 350
6. Pagsanjan Falls/Cavinti Falls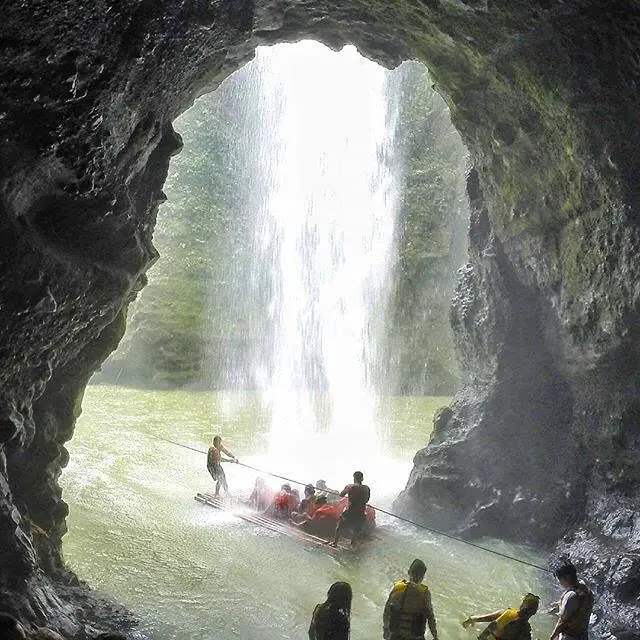 Pagsanjan Falls or Cavinti Falls is arguably the most popular tourist spot in Laguna. It is a multi-layered cascade with a wide and very deep pool. One of the favorite activities here is riding a raft towards the base of the waterfall, and behind it is a small cave.
The journey to the falls alone will lead you to various breathtaking sites.
Location/Jump-off: 4013, Cavinti Bridge I, Cavinti
Boating Fee: Php 1500 per head for a roundtrip
Operating Time: 8 AM to 3 PM
Contact: (049) 501 3544
7. Dalitiwan River
Dalitiwan River is one of the cleanest rivers in the province, emanating from lush forests upstream. There are multiple pockets of deep pools that are ideal for swimming and cliff jumping or diving.
Enjoy the cold and refreshing waters as you relish the serene atmosphere. There are now basic amenities along the river, such as cottages and rooms.
Location/Jump-off: Majayjay
8. Taytay Falls
Unlike most other falls in Laguna, Taytay Falls boasts crystal-clear waters. Because of the waters' pristine condition, locals claim that Taytay Falls can heal certain ailments like colds.
Green foliage surrounds the waterfall, giving it an enchanting view. You can even spot dragonflies and other wildlife species around.
Location/Jump-off: Majayjay
Entrance Fee: Php 20 per head
Tent Rental: Php 200 to Php 350
Operating Time: 24 hours
Contact: 09155278826 (Barangay Official)
9. Buruwisan Falls
Buruwisan Falls is one of the secluded tourist spots in Laguna. Sure, you need to hike to reach the destination. But don't worry, it's easy hiking, and there are stop-overs where you can buy snacks or drinks.
Besides, you'll get fascinating views along the way. Upon reaching the falls, prepare to be blown away by its magnificence.
Location/Jump-off: Siniloan
10. Hulugan Falls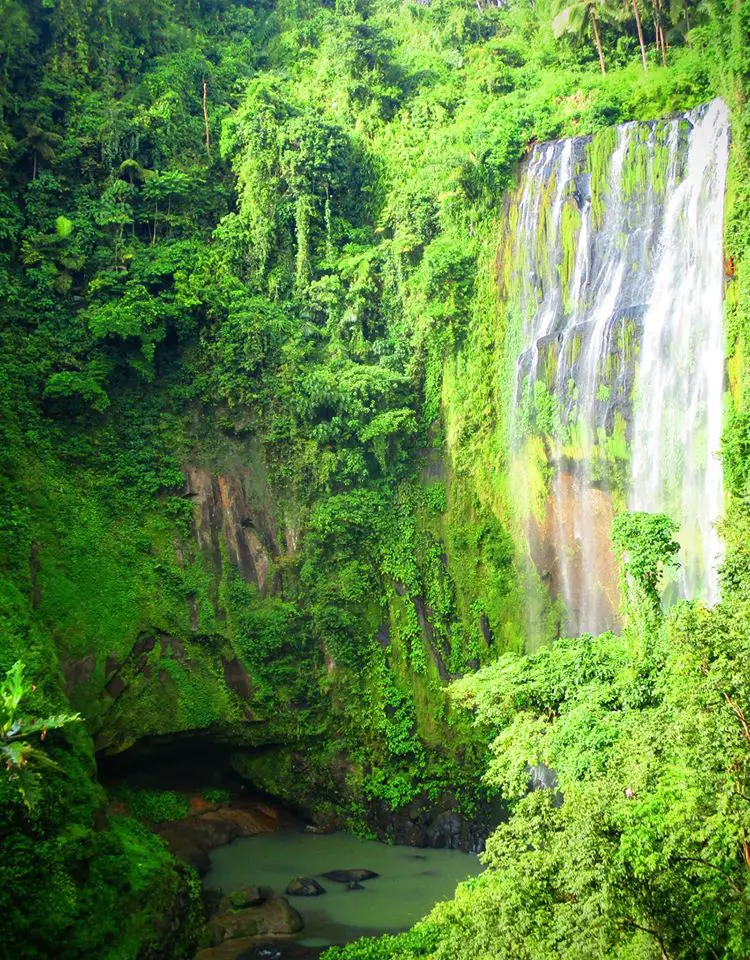 Hulugan Falls is one of the rising tourist attractions/destinations in Laguna province. With a majestic height of more than 80 meters, the falls cascade like heavenly drizzles. It carved a deep pool with shallow parts surrounded by huge boulders. You can use these as diving or jumping platforms towards the pool. 
Location/Jump-off: San Salvador
Trekking Time: 30 minutes
Best Time to Visit: December to May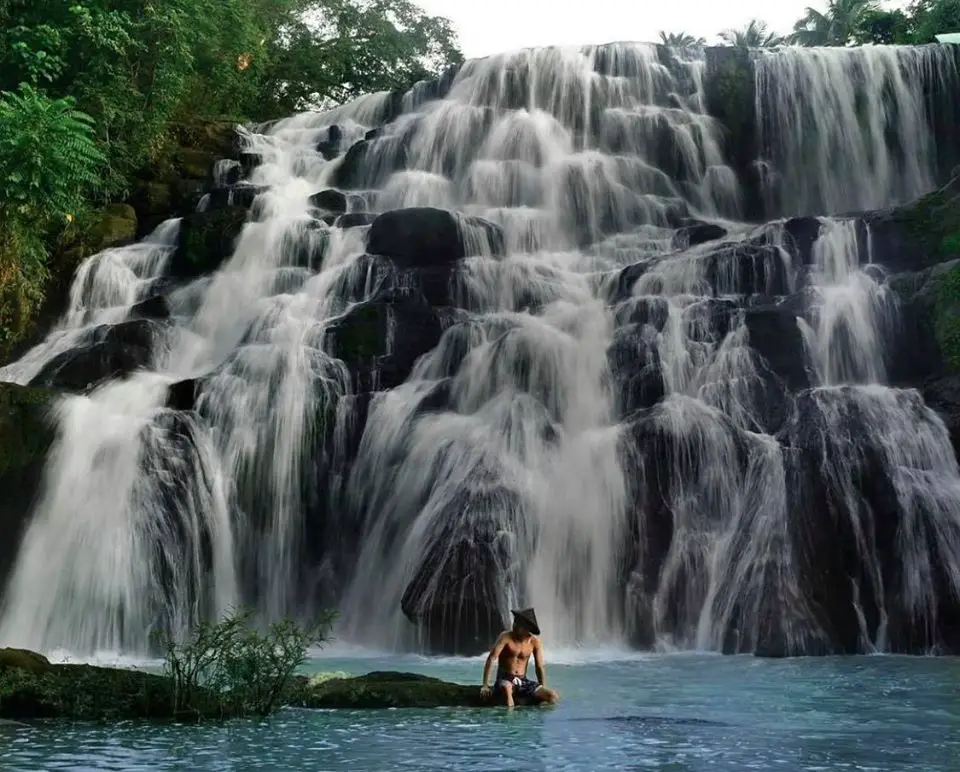 When visiting Hulugan Falls, you can also take a side trip to two other falls, namely, Talay Falls and the Hidden Falls. From Hulugan, you'll have to hike for an additional 30 minutes to reach either of them.
Along the way, expect complete immersion with nature and catch sight of rich flora and fauna species. You can make a stopover here when chasing Sta. Rosa, Laguna's tourist spots.
Location/Jump-off: San Salvador
Trekking Time: 30 minutes
Best Time to Visit: December to May
12. Bato Springs
There are multiple pools for you to enjoy here with waters coming from natural springs. The surrounding vegetation adds to the rustic views, which make it a favorite weekend getaway, especially among families. Relish the tranquil atmosphere while you're here.
Location/Jump-off: 71 Francisco Balagtas Blvd., Brgy San Cristobal, San Pablo City
Entrance Fee & Other Fees: Php 600
Operating Time: 24 hours
Contact: 

Tel. Number: (0912) 6256 699
Facebook Page: @Batospringresort
13. Rizal Shrine
Rizal Shrine is one of the most frequented Calamba, Laguna tourist spots. It was where Dr. Jose P. Rizal, the country's national hero, was born.
Dr. Rizal was instrumental to the liberation of the Philippines from the 300 years of Spanish rule. Inside, you'll find several memorabilia of Jose Rizal and their entire clan.
Just a walking distance away is the famed "Calambanga" where the town's name was derived. 
Location/Jump-off: Francisco Mercado Street, Brgy. 5, Poblacion, Calamba
Entrance Fee: Php 80 to Php 160
Operating Time: 8:30 AM to 12 PM & 1 PM to 4:30 PM (Thursday to Saturday)
Contact:

Tel. Number: (049) 545 20110
Facebook Page: @rizal.shrine.calamba
14. Paciano Rizal Shrine
If you want to learn more about the Rizal family, check out the Shrine of Paciano Rizal. Paciano is the older brother of Jose Rizal.
The National Historical Commission declared it as a historical shrine on July 31, 1992. You'll find here memorabilia of Paciano and the Rizal clan.
Location/Jump-off: Los Banos
15. Nagcarlan Underground Cemetery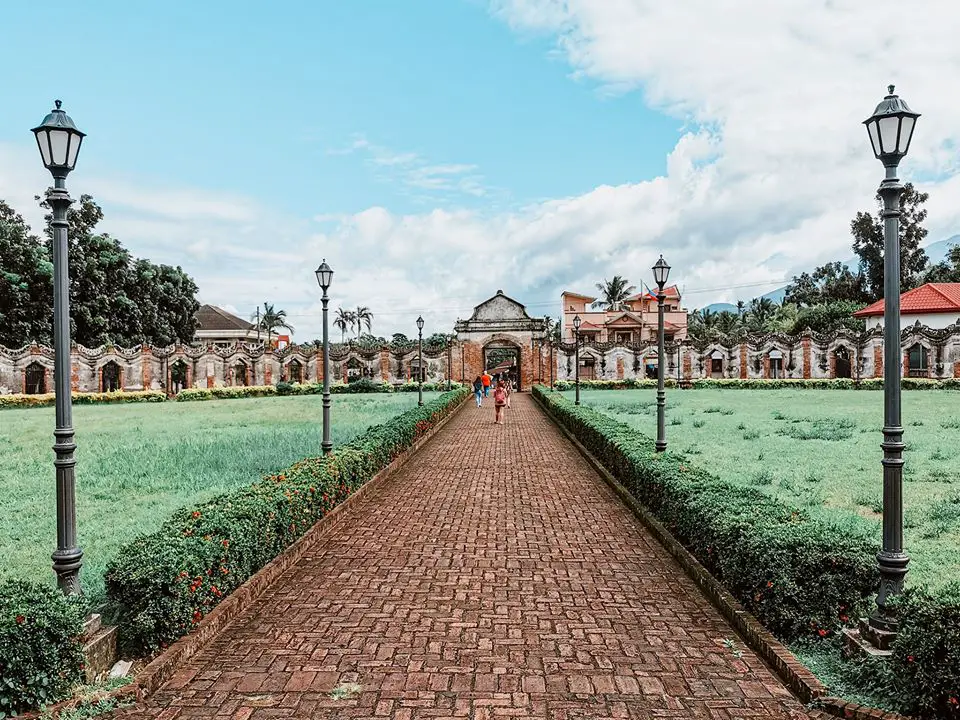 Nagcarlan Underground Cemetery is the only one of its kind in the entire country. It features an octagonal stonewall, a red-bricked pathway, and a view of the spacious and lush lawn that will take you back to Spanish times.
During the Philippine revolt against Spanish rule, Filipino armed forces held their meetings here. That makes it one of the historical tourist spots in Laguna.
Location/Jump-off: Nagcarlan
Entrance Fee: None
Operating Time: 9 AM to 4 PM
Contact:

Phone Number: 09178521503
Email Address: mlilnagcarlan@gmail.com
16. Museo de Santa Rosa
The town of Santa Rosa is known for its numerous historical landmarks, which played a role during the Philippine revolution.
Among these is Museo De Santa Rosa, which used to be the town's municipal hall. Here, you'll find various artifacts, photographs, documents, and other materials depicting the rich culture and history of Santa Rosa.
Location/Jump-off: Santa Rosa
17. Japanese Garden
The Japanese government built the garden in commemoration of the thousands of Japanese who died in the Philippines during World War II.
More than its historical significance, the site also offers an entrancing view of the breathtaking Lake Caliraya and the Sierra Madre, the Philippines' longest mountain range.
Don't miss checking this out when you're also exploring San Pablo, Laguna tourist spots.
Location/Jump-off: Caliraya, Cavinti
Entrance Fee: Php 20
Operating Time: 7 AM to 4:30 PM
18. Pila Heritage Site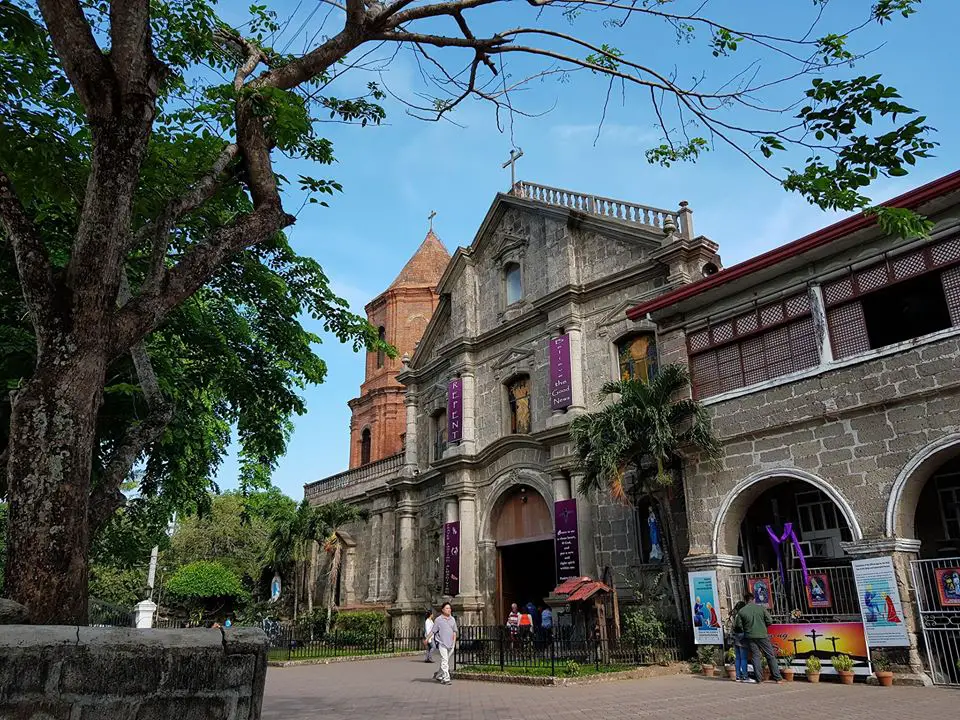 Aside from Santa Rosa, Pila is another historical town in Laguna province. The government recognized it as a National Historic Landmark in 2000.
During the war, the Americans missed bombing the town, thereby, many of its Spanish structures remain. These are a must-visit, especially for those who want to know more about history.
19. Mameng Farm / Seven Lakes Farm
Mameng Farm is one of the well-known coffee plantations in Laguna. It has three areas with thousands of thriving coffee trees. The dominant variety here is the Robusta coffee and there are also plots of Liberica and Excelsa. It is a paradise for those who want to experience coffee living. Visitors can learn how to sow seeds, plant seedlings, and harvest coffee.
Location/Jump-off: San Pablo
20. Caliraya Lake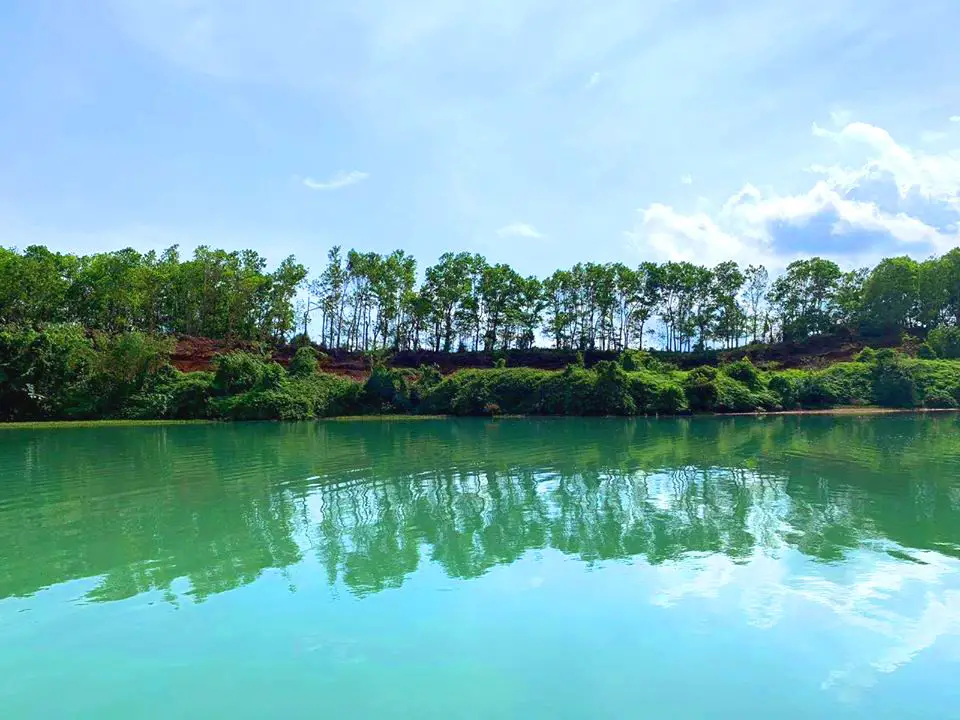 Caliraya Lake is a man-made destination, originally built for the prominent people in town. But now, it's open to the public and has become a favorite weekend getaway for both locals and tourists.
The scenic views and the lush environment make this place favorable for swimming, boating, and family picnics.
Location/Jump-off: Lumban
21. Sta. Elena Farm
If you want to disconnect your family from gadgets and malls and have them experience simple yet meaningful life in the province, check out Sta. Elena Farm. Visiting here is an ideal way to bond with your family and connect with nature.
Besides, you'll learn how farmers grow food and appreciate the need to be responsible as food eaters. You can also try horseback riding and zip lining here.
Location/Jump-off: Fun Farm, Sta. Elena, Cabuyao
Entrance Fee: Php 300 per head
Operating Time: 9 AM to 5 PM
Contact:

Tel. Number: 09209131349
Website: funfarm.com.ph
Facebook Page: @TheFunFarmatStaElena
22. Lake Pandin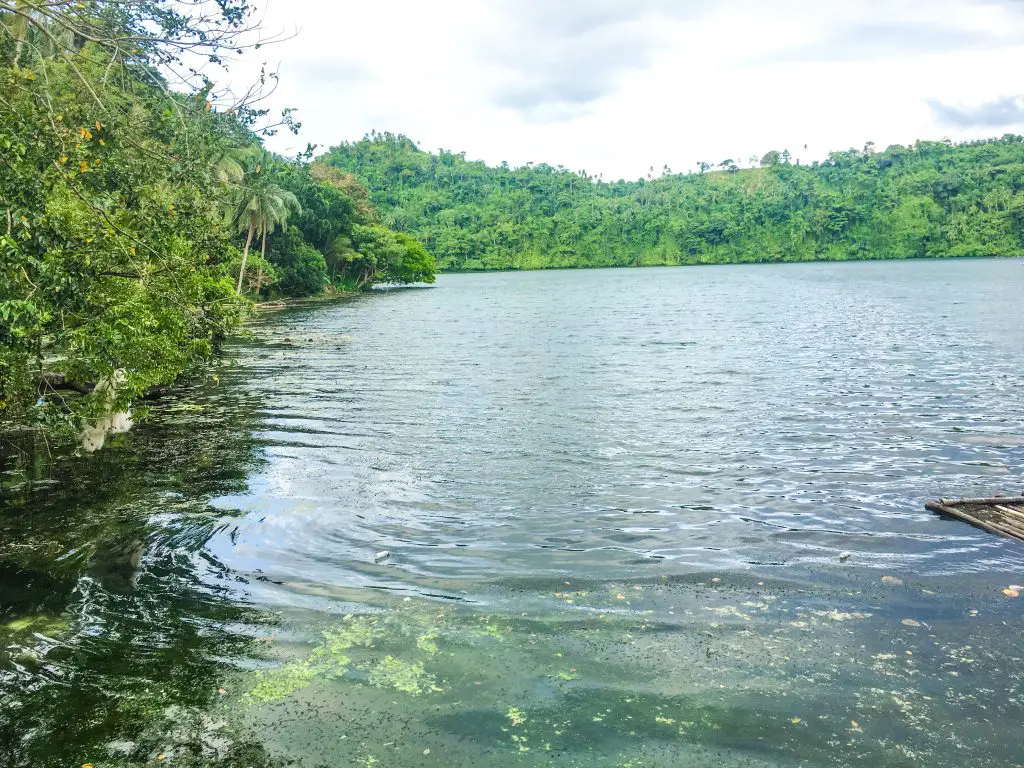 Lake Pandin is the twin sister of Lake Yambo. It also has crystal-clear and cool waters that can easily provide you instant rejuvenation from the simmering midday heat. Among the fun things to do here aside from swimming are rafting, diving, and fishing. Because of its pristine condition, the lake still hosts some native species such as catfish and freshwater shrimps which visitors can try.
Location: San Pablo City, Laguna
For More Your Information
If you need more information to help set up your itinerary for the tourist attractions in Laguna, do contact the Provincial Tourism Office via the following:
Tel. Number: 6350182125010464
Email Address: ltcato2015@gmail.com
Office Address: Laguna Provincial Capitol Santa Cruz, Laguna