Barlig's forest-covered landscape is full of hidden and pristine wonders. After all, it is Mountain Province's, "Last Ecological Frontier." From cascading waterfalls, towering peaks, rock formations, mossy forests to crystal-clear brooks and rivers, Barlig simply comes with a lot of untold surprises. There is also an extinct volcano in Barlig called Mt. Puguis. However, that is not what I would like to feature. Rather, I ought to unravel the enchanting and mystic beauty of Mt. Puguis' crater. Nope, that crater is no bare rock or molten lava. It is a body of water called Lake Tufub.
Yes, it's a lake atop a mountain! And it's a lake of both ecological and cultural significance.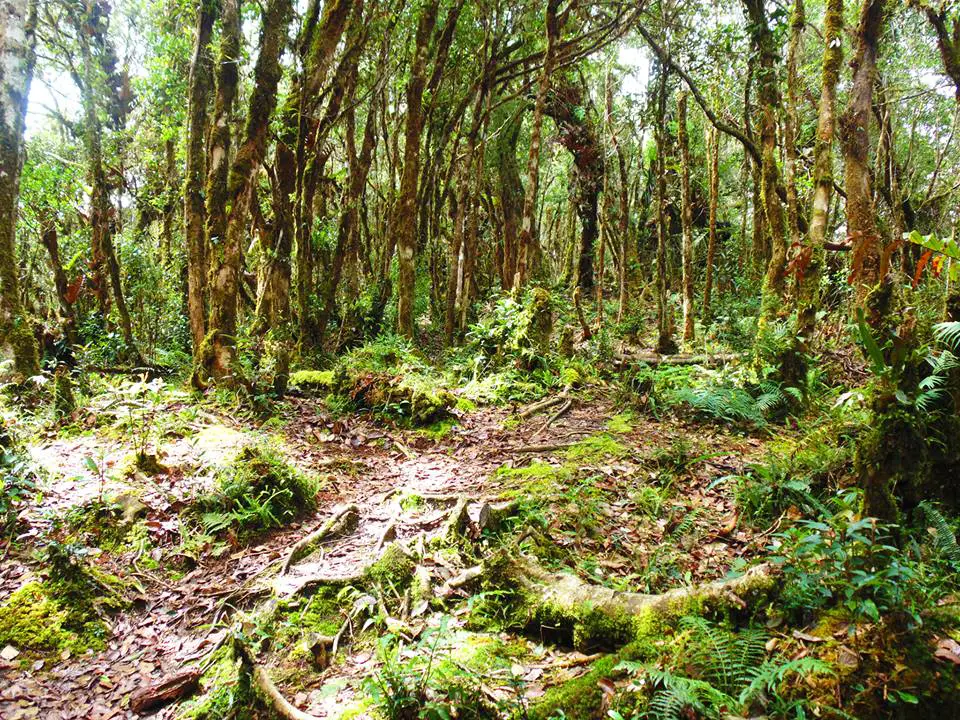 Lake Tufub is nestled at sitio Chatol of barangay Lingoy. To get here, one needs to ride for 15 to 20 minutes from Barlig centro. If you ought to hike or jog, it would take more or less two hours. However, if your starting point is at Chatol, you can just walk for around 20 minutes to the jump-off trail. From the national highway, one then follows the said trail to the lake. That takes around 10 minutes. By the way, there is a signage along the road pointing to where the lake is.
The trail to the lake is well-established.
Behold the Beauty of Lake Tufub
After climbing the trail for some minutes, you can now witness the lake's enthralling beauty. It has a greenish look, reflecting the color of the surrounding vegetation. The atmosphere there is also serene and invigorating. Some may even feel like they are in a world where time is standing still.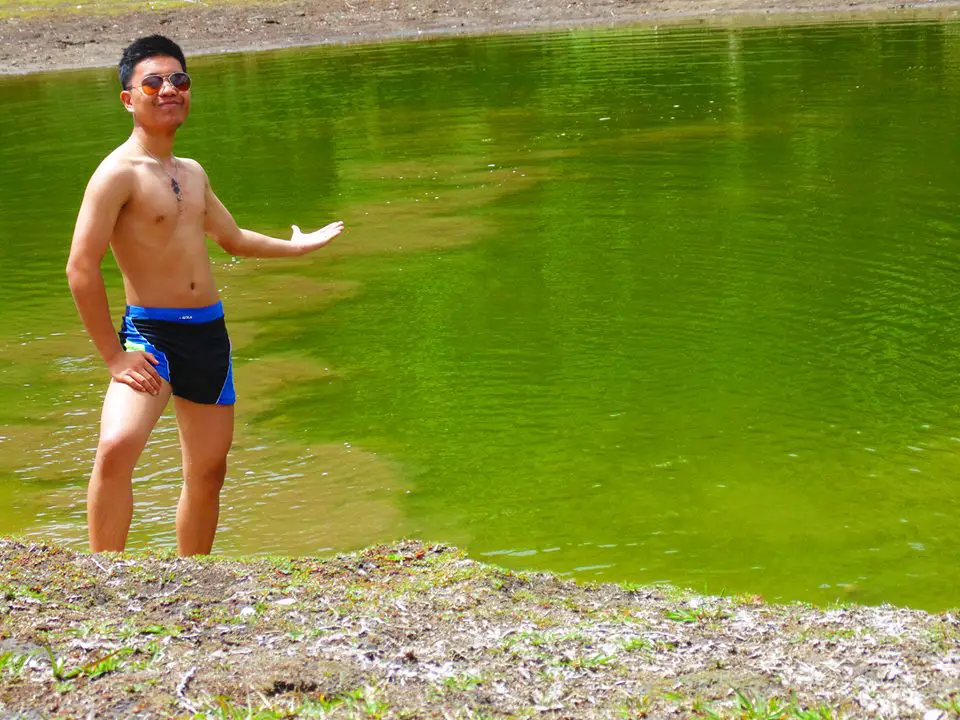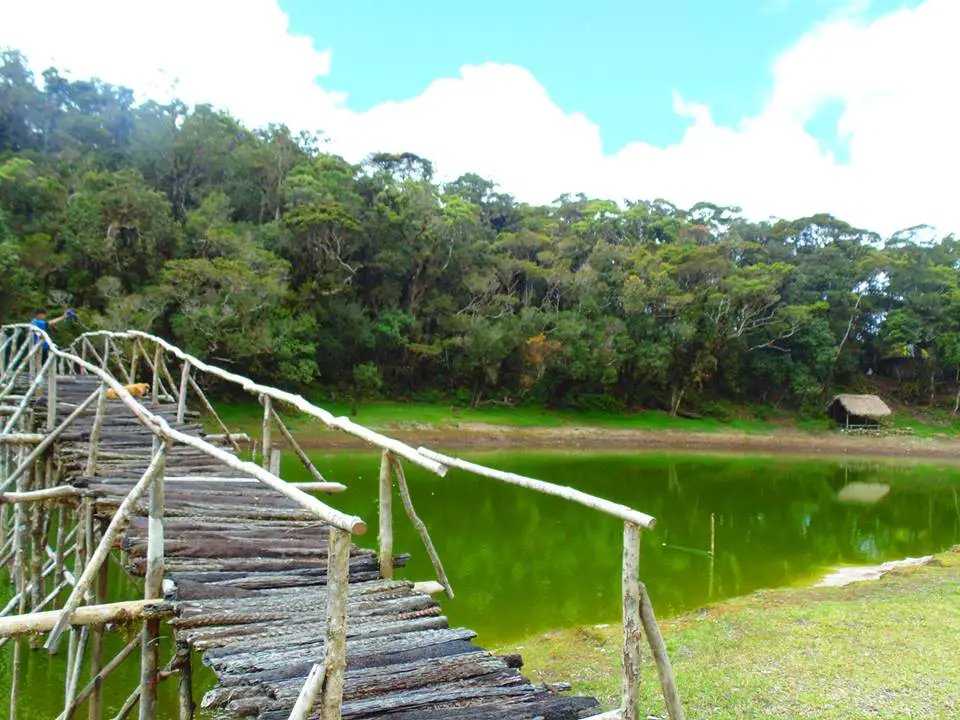 Lake Tufub is also surrounded with beautiful mossy forests. Walk around these and you might stumble on blooming orchids, colorful mushrooms, and different species of moss. Occasionally, you get to hear various birds chirping in glee. Who knows? You might get to see a wild cat locally known as motet.
Though it would be most convenient to visit here during summer, the best view of Lake Tufub would be during the rainy months. At these times, the lake is filled to capacity. Mists also frequently appear and envelop the lake, casting a dramatic view.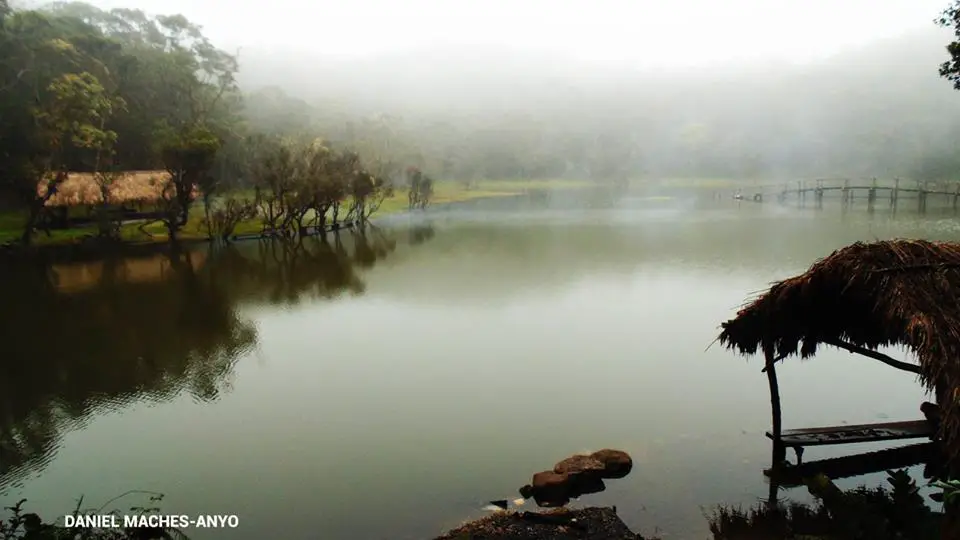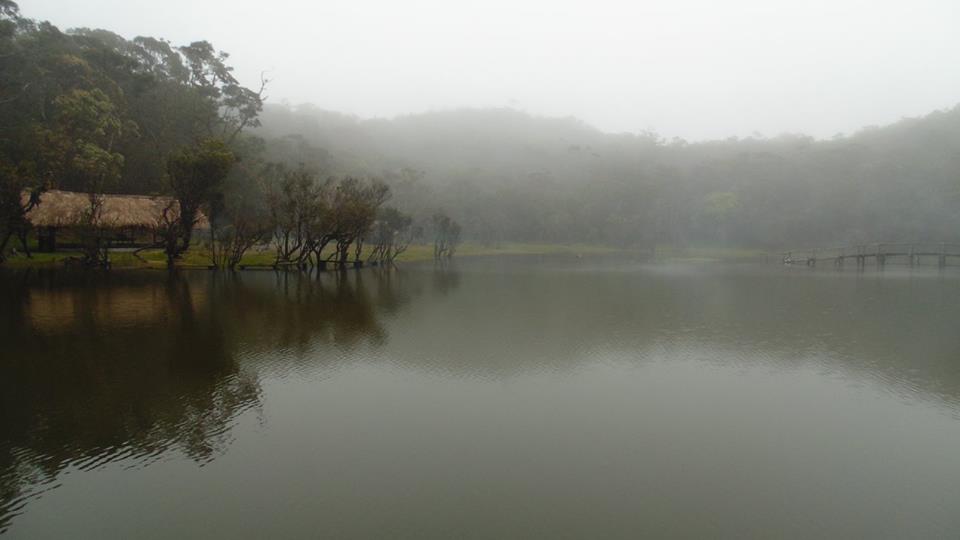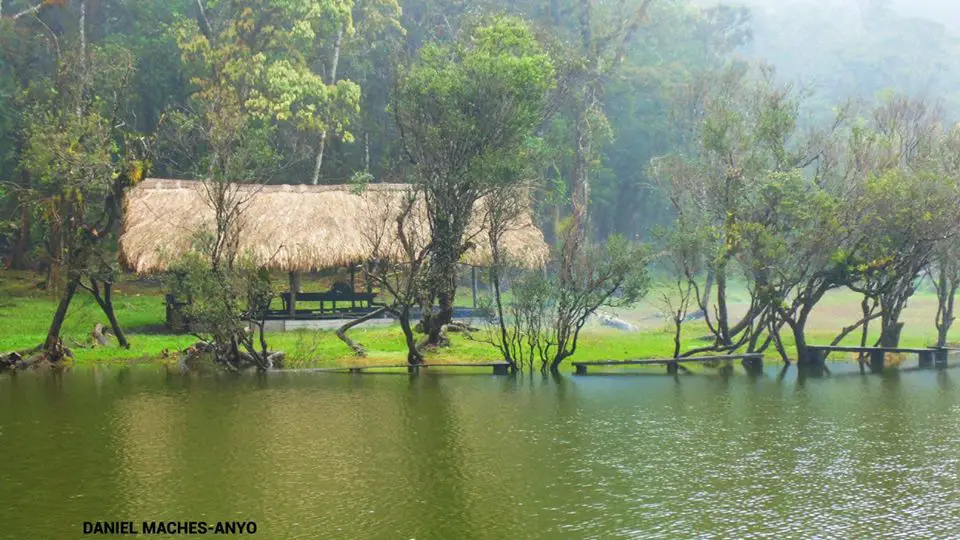 Untold Stories of Lake Tufub
For the locals of Barlig, unseen deities and spirits guard the lake. That is why, they consider it sacred. In the past, only few goes near the lake out of fear. Some would even offer sacrifices to appease the spirits.
One story tells of a local tourist who forgot her bag along the lake. When she went back to retrieve it, she was surprised to see that it's gone! She surmised that the spirits have taken it and hurriedly went home.
Sustaining Lake Tufub
Recently, there have been issues regarding Lake Tufub. Some locals claim that they own the lake, thus, began doing developments and clearings. A road has also been constructed, damaging mossy forests. Some surrounding forests have also been partially damaged. That is why, some locals lament that Lake Tufub is no longer as beautiful as it was in the past.
Lake Tufob, as a body of water, is supposed to be communally-owned by the community, not just by one person. It is a natural wonder that every Barlig echoes with pride. That is why, it should be well-taken care of.
I just hope that the local government will take consistent actions to solve these issues. To sustainably manage the lake, guidelines must be created and strictly enforced.
I also noticed litters such as junk food packaging, plastics, and bottles. Rules on proper waste disposal must then be put in place.
In addition, the mossy forests surrounding the lake must be protected. After all, these enhance the aesthetic look of the cave. These can also serve as additional attractions.
Extra Sights to See
After visiting Lake Tufub, you may also ought to see nearby destinations. Among these include Mornang Hot Spring. From the lake, take a walk along the road until you see a signage pointing to a trail. This trail leads to Mornang Hot Spring. The said trail cuts across mossy forests and pine forests.
From the signage, it takes 15 to 20 minutes of downhill hike to finally reach Mornang Hot Spring. This is one of the locally-popular destinations of Barlig. It is a favorite picnic site especially of the young.
The steamy waters of Mornang emanate from crevices and rock openings on a nearby slope. Hoses are used to channel these waters towards a man-made pool. The waters are sulfuric. Even the pool has been stained with sulfuric color.
Just a few meters away from the hot springs, a waterfall cascades like drizzles. This measures more than 20 meters and has icy-cold waters. It also has a small and shallow pool. Its waters come from vast mossy forests upstream.
According to the locals, the presence of hot springs around Mt. Puguis prove that it is an extinct volcano.
For your information needs:
If you need further information that may help in setting up your itinerary to Lake Tufub, simply ask them on the comment section below. You can also message us on our facebook page namely, Daniel's Eco-Travels. I will be more than glad and willing to answer them whenever I can:)
You may also message the municipal tourism office through their FB Page, Barlig Tourism. Or contact Mr. Jess Valdez, Acting Tourism Officer, through his no: 0995 362 6488 or email him at jessa080969jr@gmail.com.
Related Articles:
Please follow and like us: