Here is a complete DIY travel guide to help plan your Maligcong Rice Terraces itinerary!
It was around 3:00 am and the atmosphere was chilly yet invigorating. With our sleeves rolled up, I and my brother slowly jogged to the mountains on paved road. As we went higher and higher, we could see the flickering lights of Bontoc town. Despite our hearts beating fast and our breath trying to catch up, we prodded on. After all, the fresh and pine-scented breeze and the recuperating songs of the wild constantly relieved us all along. In sheer eagerness and excitement, we were bound to catch a glimpse of the famed Maligcong Rice Terraces.
Yes, we made it! Coincidentally, the sun began to emerge and unfold the scenery of this peaceful village called Maligcong. At that very moment, the enveloping mists began to dissipate and unravel a surreal scene. Lo and behold, Maligcong Rice Terraces is right before our eyes!
How to get to Maligcong, Bontoc?
Bontoc, the capital town of Mountain Province, is the jump-off point to Maligcong.
Manila to Bontoc. Take Coda Lines bus from H.M. Bus Station, Cubao, Manila. Schedule of trips are 8:00 pm, 9:00 pm, 10:00 pm, and 10:30 pm. It takes 10 to 11 hours to reach Bontoc. If you are not familiar, tell the driver to drop you at Bontoc town since the buses are bound to Sagada. Fare is 725 pesos for semi-deluxe and 935 pesos for deluxe. Click on their website for more information here.
Baguio to Bontoc. There are two bus companies operating from Baguio to Bontoc. First is GL Trans. This is stationed at Dangwa Terminal at the back of Center Mall. Regular trips are 7:30 am, 8:30 am, 10:00 am, 1:00 pm, and 2:30 pm. On the other hand, the Rising Sun buses are stationed at Slaughter Compound, Magsaysay. Departure starts at 4:00 am to 4:00 pm. All in all, the trip takes 5 to 6 hours along the Halsema Highway. Regular fares for both buses are 212 pesos. For senior citizens, students, and PWDs, fare is 176 pesos.
Bontoc to Maligcong. The jeepney station is located at the back of the Public Market. Regular time departures are 8:00 am, 12:00 pm, 2:30 pm, 4:30 pm, and 5:30 pm. Fare is 20 pesos. On the other hand, trips from Maligcong back to Bontoc town are 6:30 am, 8:00 am, 9:00 am, 2:00 pm, and 4:00 pm.
Behold Maligcong Rice Terraces
Maligcong is known for its majestic rice terraces. To get a better view of these, one needs to hike to Mt. Kopapey. Some trekkers prefer to climb the mountain during the early morning to glimpse the sea of clouds which frequently appear. It takes 30 minutes of hike from the village to reach the mountain's summit.
Atop Mt. Kopapey, the view of Maligcong Rice Terraces looks like gently-flowing cascades at the backdrop of the villages. One could just imagine how the locals' ancestors were able to build such earthen structures without metals or heavy equipment. Simply put, the rice terraces showcase the people's unity, hard work, and industry. For hundreds of years, these terraces yielded heirloom rice, the staple crop of the i-Maligcong.
Mt. Kopapey feeds creeks and springs which supply water to Maligcong Rice Terraces all year round. These creeks also form into a brook leading to the newly-discovered and three-tier Lipnok Falls. It cascades like heavenly drizzles in a sideward manner. To get here, one needs to hike for an hour from the community proper.
Fees to & from Maligcong Rice Terraces
Environmental fee per person is 50 pesos.
Morning Trek to Mt. Kupapey/Mt. Fato – 500 pesos for 5 pax. 100 pesos is collected from each additional person. On the other hand, morning trek to Mt. Kopapey and to the Maligcong Rice Terraces is 600 pesos for 5 pax. 100 pesos is also collected for every additional person.
Trekking to Mt. Parutan – 300 pesos for 5 pax. 75 pesos is collected per additional person.
Day tour from sitio Favuyan to rice terraces to Sitio Fangorao – 300 pesos for a group of 5 persons. 100 pesos is collected from each additional person.
Trek to barangay Mainit from Maligcong (One-way). The fee is 800 pesos for a group of five persons. On the other hand, a two-way trek to Mainit from Maligcong is 1,200 pesos for 5 pax.
Reference: Mountain Province Tourism Office Brochure
Where to Stay in Maligcong, Bontoc?
Below is a complete list of accommodation in Maligcong, Bontoc. Rates are of January 14, 2020. Contact the given numbers for updates/changes.
Tips & Reminders:
Don't ever litter. As much as possible, take back what you bring. Don't let the community bear the burden of managing your wastes.
The community prohibits the collection of any flora and fauna.
Do not enter the village during Te-er (rest day).
Camping is not allowed in the mountains. Follow only designated trails to avoid getting lost or meeting untoward incidents.
The community prohibits the selling of prohibited substances or using fake money.
Every tourist or visitor must avail the services of a local guide before proceeding to Maligcong Rice Terraces.
Lights off at 9:00 pm in all accommodation houses.
Respect the culture of the people. Refrain from utterances or acts which are offensive to the community. Among these include wearing mini-shorts and public display of affection (PDA).
Enjoy:)
Knowing Maligcong Rice Terraces More:
If you need further information that may help in setting up your itinerary to Maligcong Rice Terraces such as maligcong weather and maligcong history, simply ask them in the comment section below. You can also message us on our facebook page namely, Daniel's Eco-Travels. I will be more than glad and willing to answer them whenever I can:)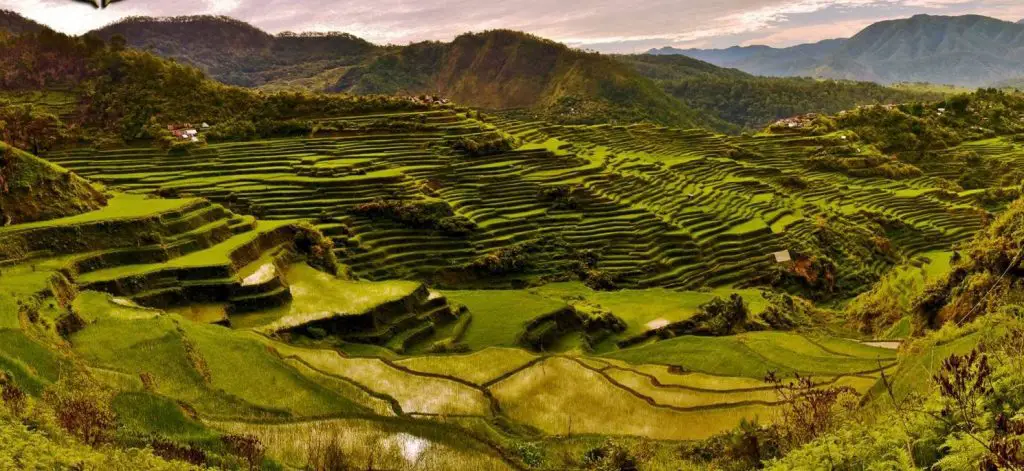 Related Articles:
CATEGORY: DIY MALIGCONG RICE TERRACES
Please follow and like us: