Here is your complete DIY Travel Guide to Mt Kalawitan, considered as one of the highest peaks in the Philippines.
Location/Jump-off: Sabangan, Mt. Province; Talubin, Bontoc
Height: 2,714 MASL
Trekking Time: 6-7 hours (one way)
Special Features: Dwarf Bamboo, Sea of Clouds, Mossy Forest, Rich Flora and Fauna, Pine Forest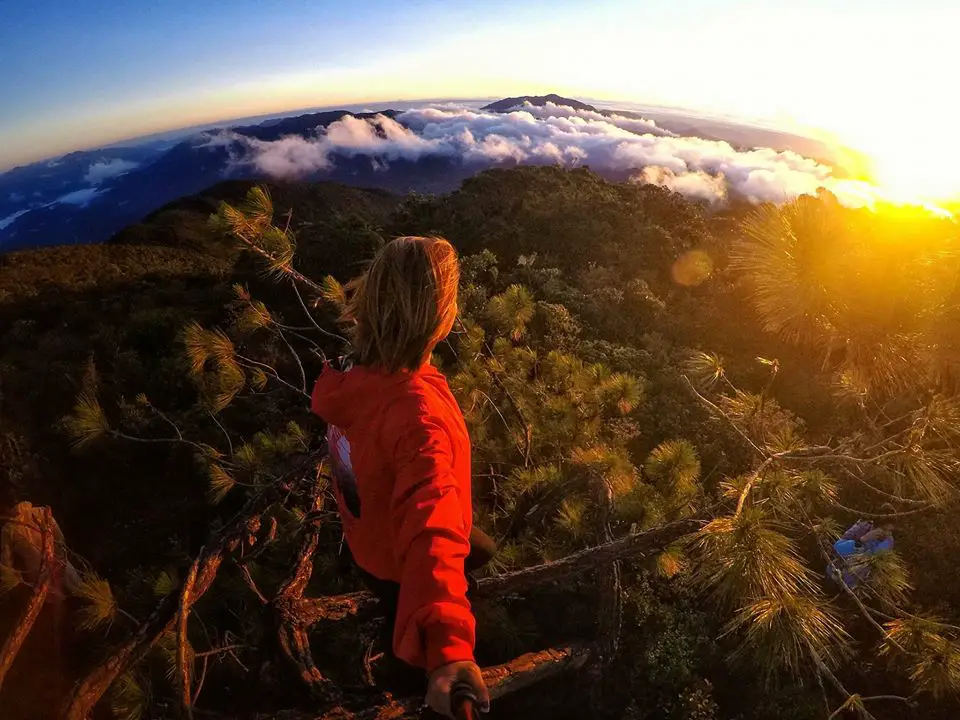 Mt Kalawitan is immortalized in the legends and myths of surrounding communities. It is said that during the Great Flood, the summit of Mt Kalawitan was spared, allowing a man and a woman to survive. When the flood subsided, they descended from the mountain and started a community. Through the years, the community grew and some of them migrated to other areas to build new communities.
Whether true or not, the story speaks of the prominence of Mt Kalawitan. Aside from its cultural value, Mt Kalawitan contains vast biological treasures especially with its rich flora and fauna. It is one of the remaining pristine rainforests of the country complementing the neighboring Mt Amuyao.
Hiking to Mt Kalawitan, therefore, immerses you to an eco-cultural experience of a lifetime. Now, if you're planning to assault the mountain on your spare time, here is a comprehensive travel guide to help you out.
How to Get to Sabangan, Mt. Province?
The municipality of Sabangan is the primary jump-off point to Mt Kailawitan as it is part of their ancestral domains. Here is how you'll get there.
Manila to Sabangan via Baguio
Take buses bound to Baguio City leaving from Cubao or Pasay City terminals at hourly intervals. Travel time takes six hours. Fare ranges from Php 450- Php 495.
From Baguio, take GL Trans buses leaving from Dangwa Terminal behind Center Mall. Trips are available from 3:00 am to 2:30 pm. You can also take Rising Sun buses stationed at Slaughter Compound, Magsaysay Avenue from 4 am to 4 pm. Regular fare for both is Php 220 while discounted fare is Php 212.
Drop off at Sabangan Police Station for registration and assistance to tourism office.
Manila to Sabangan via Bontoc
Book your trips to Bontoc at CODA Lines leaving from H.M Bus Station at Edsa, Cubao, Quezon City. Shchedule of trips are:
From Bontoc, take a Public Utility Van leaving for Sabangan which are stationed near the Shell Gas Station or Buses GL Trans and Rising Sun leaving for Baguio stationed at Circle and Front of Bontoc Police Station Respectively.
Drop off at Sabangan Police Station for registration and assistance to tourism office.
On the Trail to Mt Kalawitan
The municipal tourism office of Sabangan organizes the trek to Mt Kalawitan like the following:
On the first day, tourists/hikers will proceed to Apa Campsite where they will spend the first night. The campsite has two old houses (part of the package) to spend the night at. They can also set up tents.
The following morning, trekkers can then continue hiking to Mt Kalawitan. Initially, the trail cuts across grasslands and pine forests along mountain ridge. On the higher elevation, mossy forests offer welcoming relief because of the cool and relaxing atmosphere. Various bird species also provide natural music to the ear.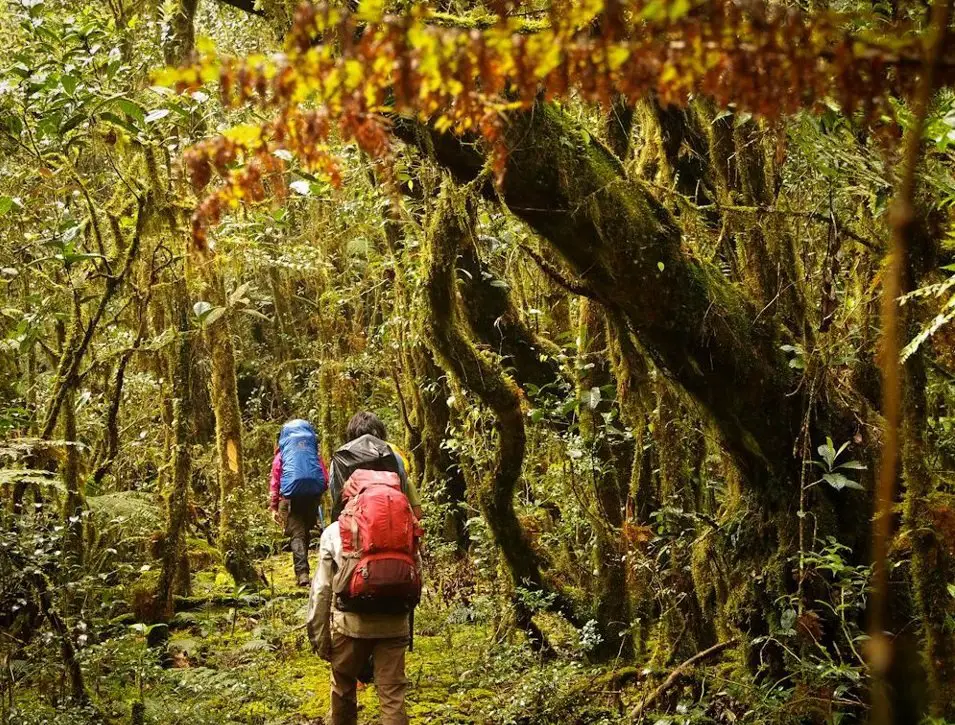 From time to time, trekkers may come across wildlife species such as a deer, wild pig, or a civet cat which inhabit the mountain. These are big surprises for lucky spectators. After all, Mt Kalawitan is a biological haven and is home to 59 bird species, mammals, and 72 species of rare plants belonging to 43 families. There is also a high endemism in the mountain's biodiversity.
Behold the Views from Mt Kalawitan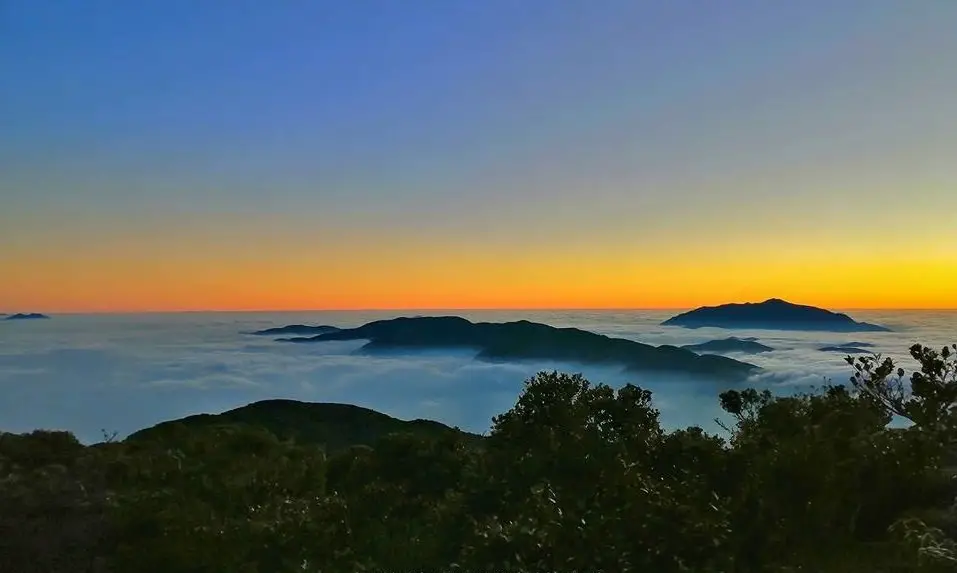 From Apa Campsite, it usually takes four to five hours of hike before finally reaching the summit of Mt Kalawitan.
Beautiful dwarf bamboo groves cover much of the summit. From here, you'll catch sight of the different provinces of the Cordillera such as Ifugao, Benguet, and Kalinga including the distant plains of Cagayan and Isabela. The towering Mt Amuyao in Barlig and Mt Pulag can also be seen.
If you reached Mt Kalawitan's summit during the early morning, you might have the chance to view stunning sea of cloud formations complemented by an entrancing sunrise. But if you reached the peak by night time, you can set up tents and wait for the sunrise the following morning.
After enjoying the sceneries atop Mt Kalawitan, you can then start descending. Typically, the package includes another sleepover at Apa Campsite. Here, you can enjoy the warmth of a campfire and experience the rich cultural dances and music of the locals.
The following morning, you can then hike back to the town center and wait for a ride going to Baguio or Bontoc and then catch a bus to Manila.
Extra-Sights to See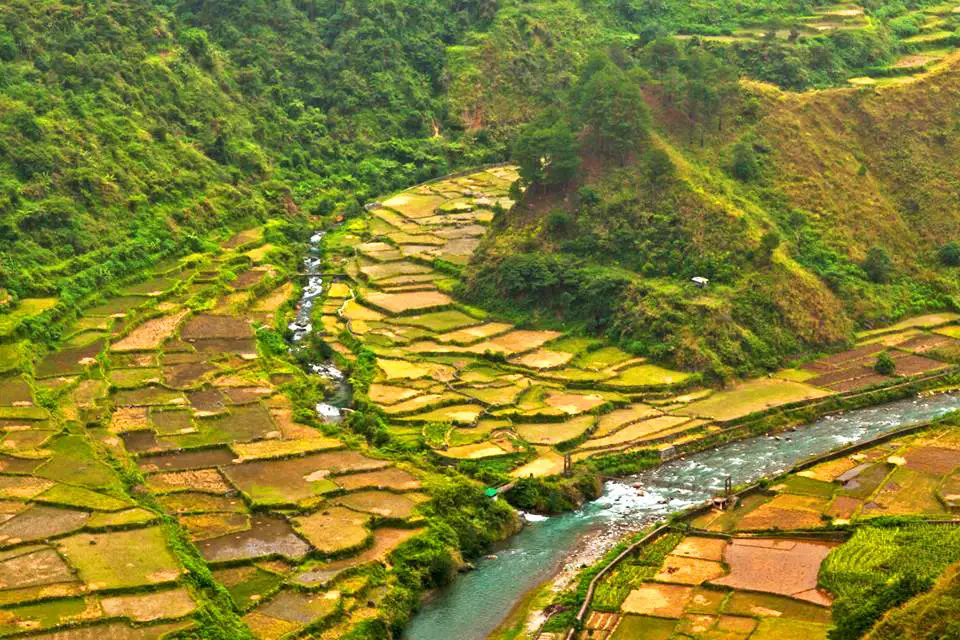 If you still have time and budget after visiting Mt Kalawitan, you can do a sidetrip to nearby destinations in Sabangan such as the following:
Dagiwdiw Rice Terraces
Kapangdanan River
Chico River
READ: 20+ Must See Eco-Tourist Spots in Sabangan (Your Complete DIY Travel Guide)
Where to Stay?
Ina Imelda Transient House
Location: Nacagang, Sabangan
Saint Joseph Dormitory
Location: Sabangan town center, near the Catholic Church
NOTE: It's up to the tourism to connect you to the accomodation when needed.
For your Information
If you need more information that may help in setting up your itinerary to Mt Kalawitan and other tourist spots in Sabangan, do contact:
Mr. Nitz Lampac, Tourism Officer: 09985563860
Email: Sabanganlgu@gmail.com
You can also post your inquiries on the comment section below. Don't forget to get back on it after two to three days for our reply.
For updates about our eco-travels, do like and follow our page, Daniel's Eco-Travels.
Please follow and like us: