Here is your complete travel guide to Mt Kalugong Cafe La Trinidad.
Imagine dining atop a mountain overlooking a beautiful valley while the beaming rays of the sun create a stunning display of colors. All the more, the caressing breeze gives you a rustic experience as you sip your brewed coffee in this eco-cultural cafe.
That's exactly the kind of feeling you'll have when you visit Mt Kalugong Cafe sitting on a picturesque precipice. The same memory I've had when I and my travel buddy trekked our way there for the second time around. We can't help it but just keep coming back so we can unwind and have a soul-relieving experience. It's more fun here.
Location/Jump-off: Brgy Cruz, La Trinidad, Benguet
Trekking Time: 20-30 minutes from the road
READ: Mt Kalugong in La Trinidad (Your Complete DIY Travel Guide)
How to Get to Mt Kalugong Cafe
Mt Kalugong overlooks the town of La Trinidad which is also the jump-off point. Here is how you get there.
From Baguio City, ride a jeep bound to Tomay or Camp Dangwa. These are stationed at barangay Magsaysay, Center Mall, and Bokawkan near Burnham Park. Make sure to tell the driver to drop you at an alighting road along the Benguet Memorial Services in barangay Cruz, La Trinidad. This road leads straight to Mt Kalugong. Travel time from Baguio to the said jump-off is 20-30 minutes depending on traffic condition. Fare is Php 13.
From the said jump-off, follow the road all the way to Mt Kalugong. Trekking time takes 15-30 minutes depending on your pace.
Preliminaries
Upon reaching Mt Kalugong, proceed to the registration booth near the entrance. Here, pay an entrance fee of Php 100 per person. For senior citizens and PWDs with ID, the fee is Php 80. For prenups or debut, the fee is Php 500.
Following the registration, trek your way to Mt Kalugong cafe which is some meters away. Ask the staff for directions and guidance. Don't worry. It's an easy trek across pine forests and limestone rock formations. From the registration booth, it'll take you just 5 minutes to reach the cafe.
What to See Atop Mt Kalugong Cafe
Mt Kalugong Cafe is not only known for its authentic coffee but also for the surrounding views. From here, you can catch sight of La Trinidad valley including notable tourist sites such as Strawberry Farm, Benguet State University, and the nearby mountain, Mt Yangbew.
Limestone rock formations are just everywhere. You can imagine different scenes from these formations. Sure, you can climb and pose on one of these. But do take extra caution as the rocks have sharp edges.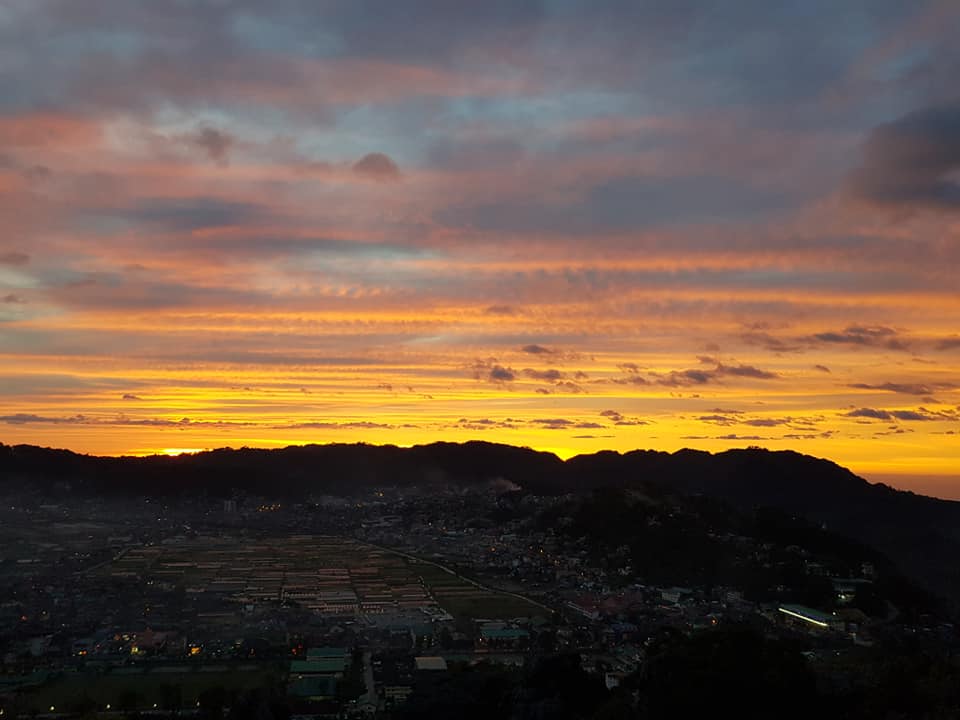 Servings in Mt Kalugong Cafe
Mt Kalugong Cafe mainly serves cakes, smoothies, milk tea, and coffee with hot and cold versions. Price ranges from P 135 Php 75 to Php per serving.
Yes, they also serve pure, brewed Arabica coffee which is a favorite drink among the locals of Benguet and the nearby provinces. Tasting this coffee will make you experience the cultural beauty of the Cordillerans.
During our visit, I purposely sat beside the window as I enjoyed a stunning view of the sunset. Every sip of Espresso shot with a complimentary red velvet cake made me experience bliss at the moment.
I'm sure you'll have a lot of meaningful and fun-filled moments here. If you are an introvert like me, there's just nothing like it sitting here while relishing the surrounding views and reflecting about life. Or, you could be reading your favorite book or writing in your journal. What bliss!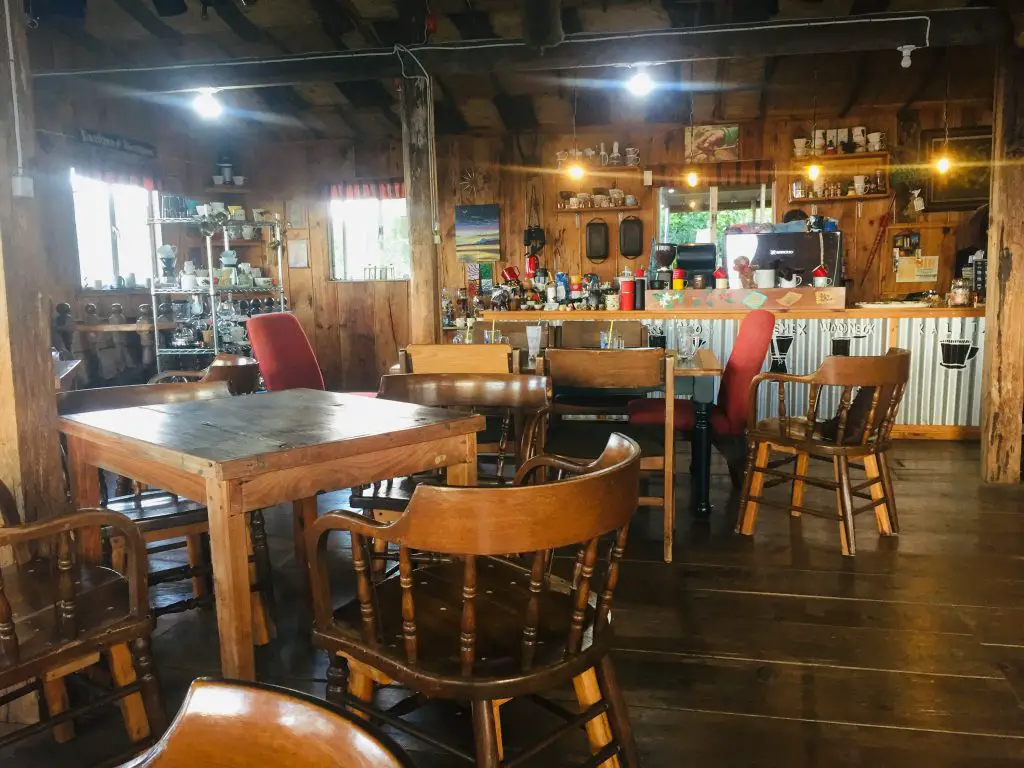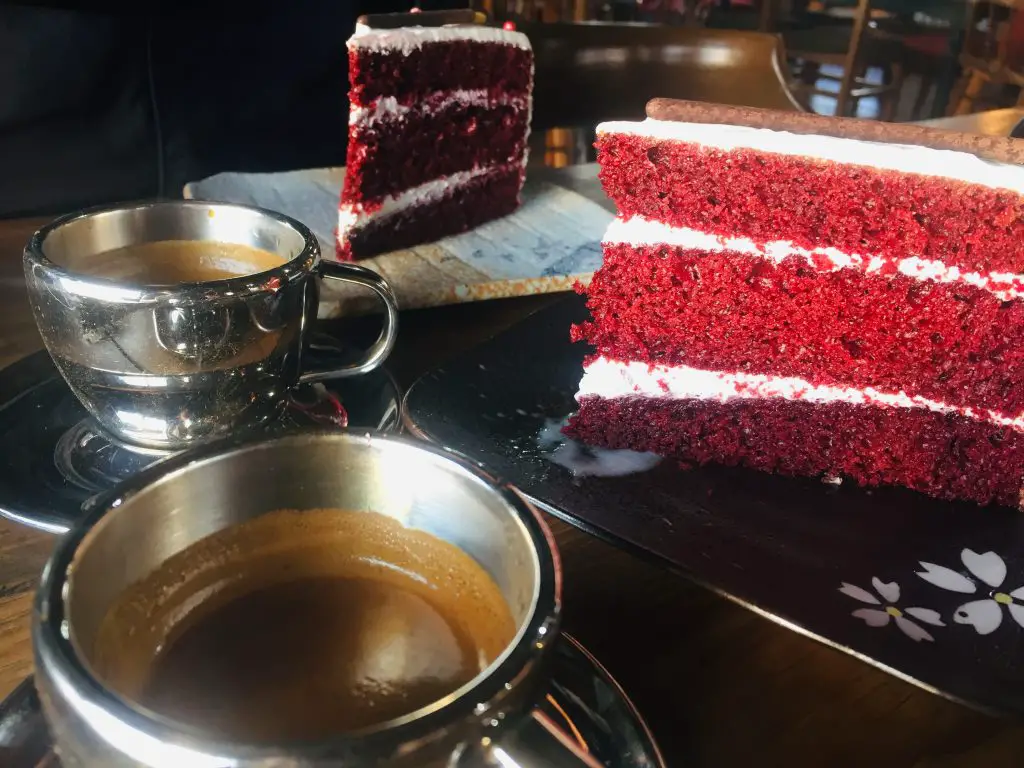 Tips and Reminders
Mt Kalugong Cafe opens at 8 AM and closes by 6 PM.
Best to come here during the early morning or late in the afternoon to catch sight of sunrise or sunset view.
After dining, you can then explore the sights of Mt Kalugong. Or it could be the other way around.
For your Information
If you need more information that may help in setting up your itinerary to Mt Kalugong Cafe La Trinidad, do contact the following:
For more updates about our eco-travels, do like and follow our Facebook Page, Daniel's Eco-Travels.
If you've been to the cafe already, you might want to share your experience and recommendations via the comment section below. Every moment counts.
Additional Photos: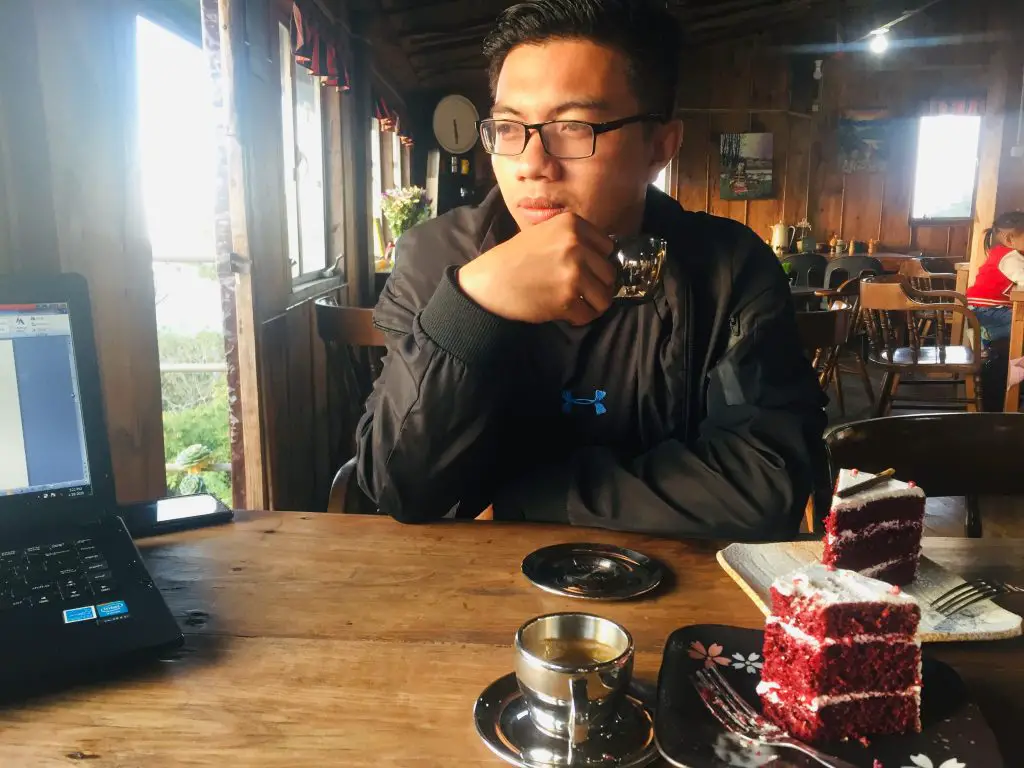 Photos Courtesy of Neo Jay Garcia, Mt Kalugong FB Page, and Daniel Maches
Subject: Neo Jay Garcia
Please follow and like us: