Sabangan, Mountain Province is home to the majestic Mt. Kalawitan, one of the highest peaks in the Philippines. Though it lies on a crossroad, it is a laid back town when it comes to tourism. Unknown to many, however, Sabangan hosts fascinating tourist spots such as hidden waterfalls, pristine rivers, mossy forests, and natural campsites. 
If you are planning for your next holiday itinerary, do come and visit Sabangan. An adventure-filled and culturally-rewarding experience awaits you.
How to Get to Sabangan?
Bontoc to Sabangan. There are vans and jeeps operating to Sabangan from Bontoc at regular time intervals. You can also ride vans bound to Bauko and tell the driver to drop you at Poblacion, Sabangan.
Manila to Sabangan. First, ride buses bound to Baguio city. You can try either Victory Liner or North Genesis Bus. Both have stations at Pasay and Cubao. They have hourly departures. Travel time to Baguio is approximately five to six hours.
From Baguio City, ride Rising Sun buses or GL Trans buses bound to Bontoc or Sagada. Rising Sun have hourly trip departures while GL Trans buses leave by 8:00 am to 2:20 pm. Travel time is around four to five hours. Don't forget to tell the driver to drop you at Poblacion, Sabangan. Proceed immediately to the Sabangan Police Station and Tourism Office for registration and briefings. Don't hesitate to ask questions.
Sabangan's Tourist Spots
Behold the Majestic Mt. Kalawitan
Majority of travelers visiting Sabangan, Mountain Province goes to Mt. Kalawitan. It is a prominent peak that is readily seen along the Halsema Highway. Mt. Kalawitan rises to more than 2,714 meters above sea level. This makes it one of the top 10 highest mountains in the Philippines.
Mt. Kalawitan harbors an amazing ecological diversity. Based on a study by the Haribon Foundation, around 59 bird species and 72 species of rare plants can be found on the mountain's slopes. Of course, this was just an initial assessment. What more if more intensive researches are done? According to the locals, deer and wild pigs also abound. However, unregulated hunting is slowly decimating these species.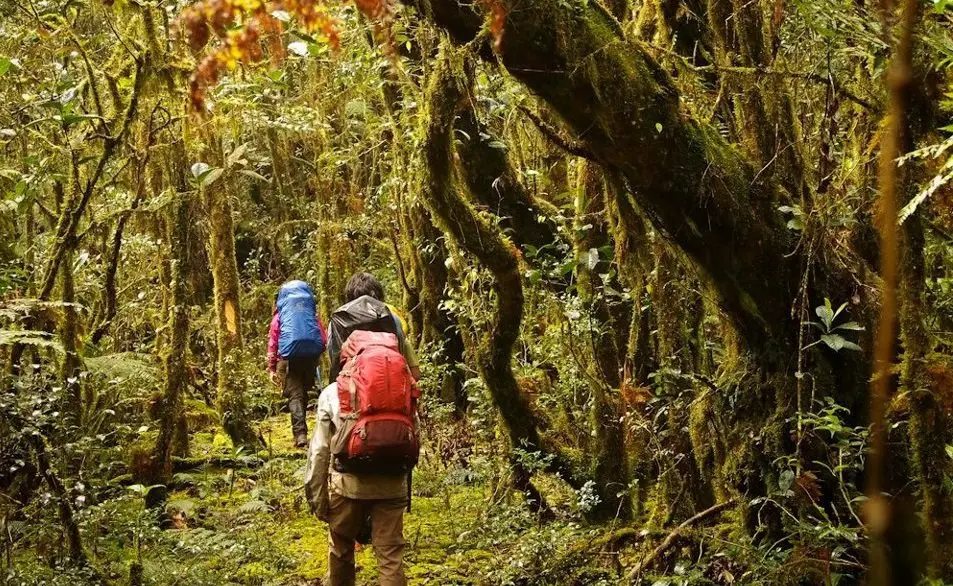 To get to the mountain's peak, one needs to hike for at least five to six hours from the community proper. Initially, the trail passes along mixed pine and dipterocarp stands. On the higher slopes, mossy forests dominate. There are some swamps near the peak of Mt. Kalawitan which are almost entirely covered in dense moss vegetation.
Mt. Kalawitan's summit offers an entrancing view of the surrounding mountains ranges including the distant plains of Cagayan and Isabela. Some of the highest Cordilleran peaks such as Mt. Pulag, Mt. Amuyao, and Mt. Tabayoc are also visible from here.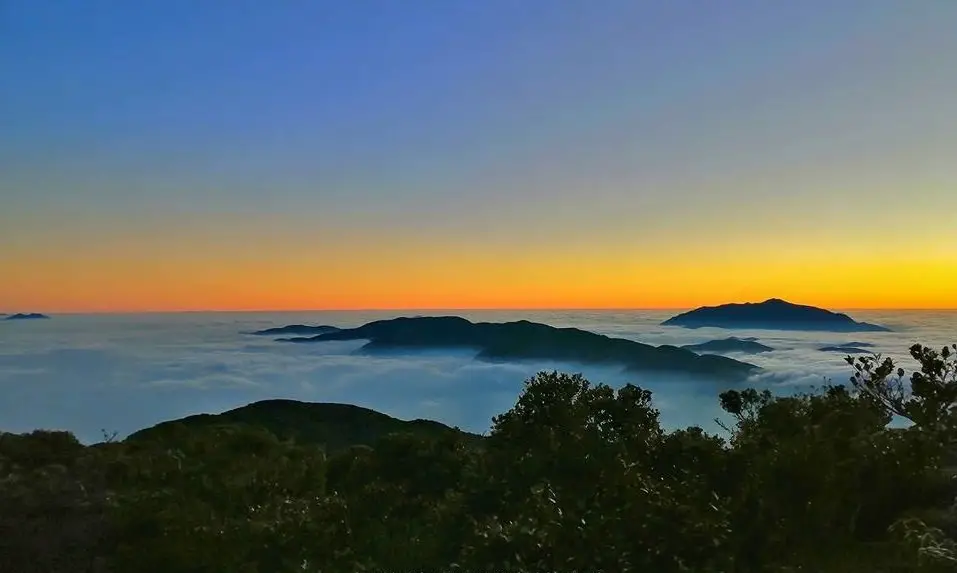 During early morning, stunning sea of cloud formations frequently appears along with a breathtaking sunrise. You are a lucky spectator if you happen to chance on such breathtaking sight.
Just like in Mt. Pulag and Mt. Amuyao, Mt. Kalawitan thrives with groves of mini-bamboo.
Mt. Kalawitan also plays an important cultural role among the locals of Sabangan. And different stories surround it. It would be best to hear such stories from the locals themselves. So I won't spoil your excitement. To date, this is the most popular tourist spot in Sabangan.
What else to see in Sabangan?
Aside from Mt. Kalawitan, Sabangan offers other tourist spots which are yet to be unraveled.
First, there is the Kapangdanan River. This emanates from the mossy forests of Mt. Kalawitan. Its waters are icy-cold and crystal-clear. In fact, some locals readily drink its pure waters. Different aquatic species thrive here including eels, crabs, and river insects. It is a favorite picnic site especially during summer. It is also an important source of irrigation.
Second, Apa Campsite. Hikers to Mt. Kalawitan usually spend their first night here before assaulting Mt. Kalawitan the following morning. It has two old houses which can serve as accommodation though hikers can set up their own tents.
Third, Dagiwdiw Rice Terraces. These are best viewed along the Halsema Highway traversing Sabangan. Just like other rice terraces, they are most scenic during harvest season. Abundant water supply from ever-flowing creeks and brooks irrigate these terraces all year round. For the locals, these terraces play an important historical role. Accordingly, these had been one of the hiding places of the locals during the Japanese bombing of Sabangan in World War II.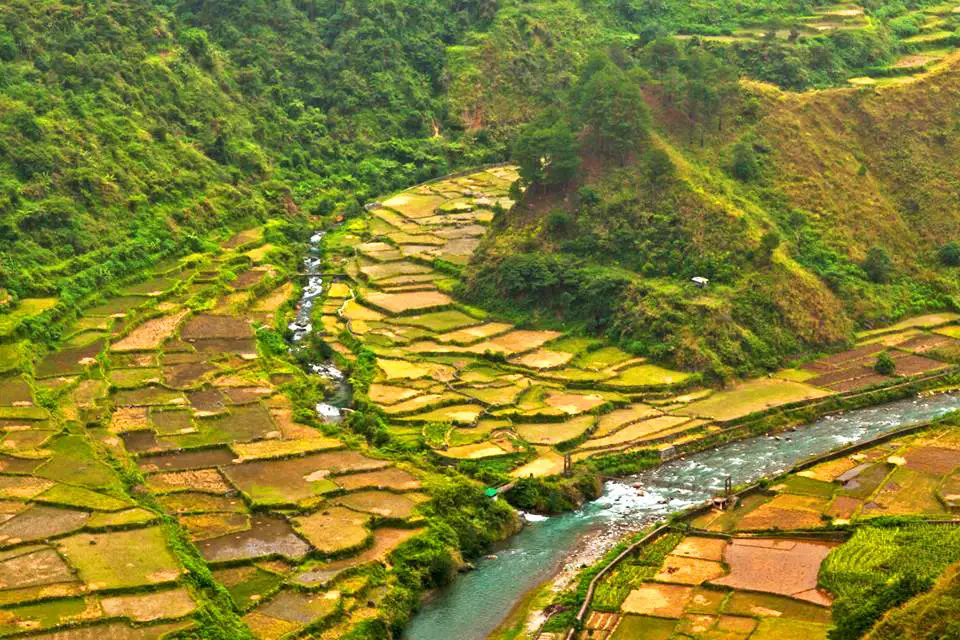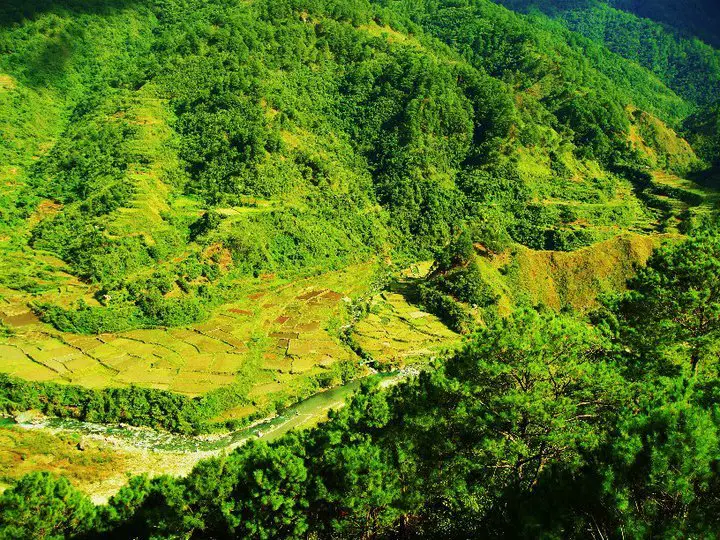 Fourth, there is also the locally-famed Nanbayo Falls. It lies along a pristine stretch of the mighty Chico River at Napua, one of the remote barangays of Sabangan. To get here, one must hike for about four hours from the national highway, passing along pine forests, grasslands, and creeks. The waters of the falls are crystal-clear and icy-cold, enough to soothe the muscles after the long trek. When one follows the brook further upstream, equally-beautiful pockets of blue and deep pools can be found.
Tips and Reminders
Tourism is not yet fully established in Sabangan, Mountain Province. Thus, it's better to first coordinate with the tourism office for them to help in setting up your itinerary, whether you are travelling solo or in a group. Contact details are listed below.
Don't forget to pay an environmental fee of 30 pesos per person.
Respect local culture. Refrain from acts or utterances which may be offensive to the community. Among these include Public Display of Affection (PDA) and wearing of revealing clothes such as mini-shorts. Remember, you are in an indigenous municipality.
Always secure a guide when travelling to remote tourist spots in Sabangan such as mountains and falls. This is both for your safety and convenience.
Don't ever litter. Let us help in keeping the tourist spots in Sabangan clean and green.
Let us help keep Sabangan peaceful and sacred.
Some tourist spots in Sabangan lack or don't have signage. So don't hesitate to ask the locals for guidance.
Yes, do mingle with the locals. Make friends with them. You'll learn a lot from their stories and enjoy their company.
For more information:
If you want to know more information that may help in setting up your itinerary to the tourist spots in Sabangan, you may contact the Tourism Officer namely, Nitz Lampac through, 09985563860. You can also message them on their facebook page, Sabangan Municipality Tourism.
In addition, you may also chat us on our facebook page, Daniel's Eco-Travels. Or post your inquiries on the comment section below. I would be more than glad and willing to help you in whichever way and whenever I can.
Photos Courtesy of Sabangan Tourism Office, Jerome Cunanan, Arnel Palor and Arthur Allad-iw.
Disclaimer: This is a work in progress. If you are knowledgeable about the tourist spots in Sabangan, you may suggest some with corresponding pictures and captions. Thank you very much.
Please follow and like us: