Here is a comprehensive list of the eco-cultural tourist spots in Sadanga!
Sadanga is called the "Living Museum of Mountain Province," owing to its rich and vibrant culture. It is one of the least explored municipalities in terms of tourism. However, it deserves a place as a promising eco-tourism hub in Mountain Province.
I have been visiting Sadanga for a number of times as it gives me a rustic relief from the hustles and bustles of daily life. Whenever I visit, I discover and learn something new. Yes, it's more fun here.
Behold Tourist Spots in Sadanga
1. Fuwaas Falls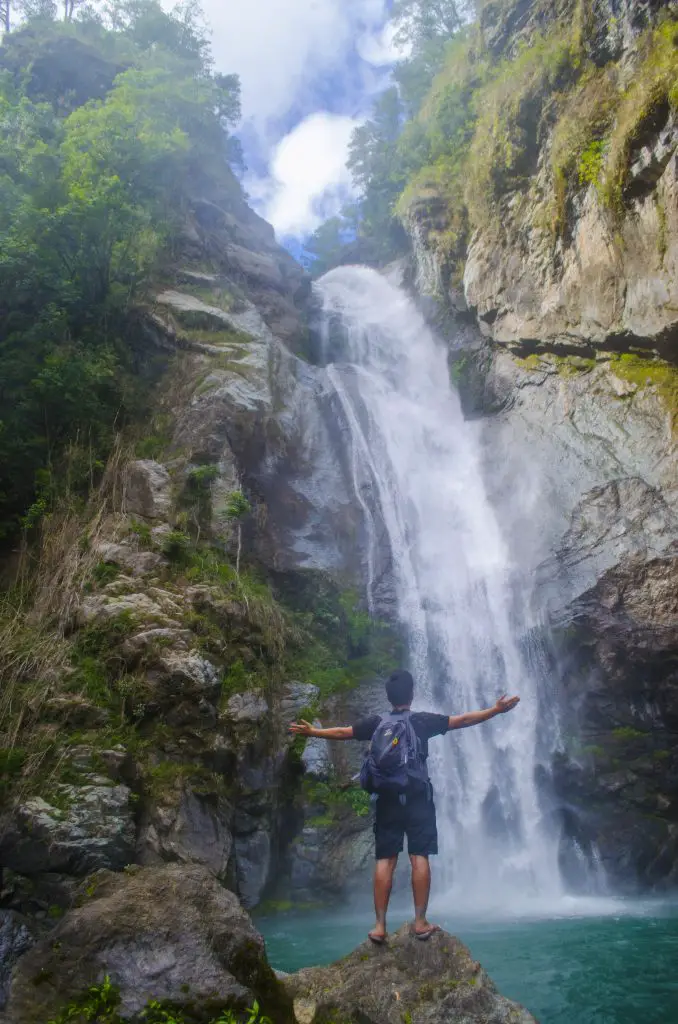 Fuwaas falls/Fowaas falls is one of the locally-famous tourist spots in Sadanga. It measures more than 50 meters high and cascades on a wide and very deep pool. Up to date, the depth of the pool has not been accurately measured.
The waterfall has crystal-clear and very cold waters, enough to harden the muscles and give soothing relief. It takes more or less 30 minutes of a hike from Belwang to get here.
Along the way, one can have a glimpse of the beautiful rice terraces of both Belwang and Bekigan. For the locals of said barangays, the falls is an important source of water for irrigation and domestic use.
According to a local story, Fuwaas falls got its name from a farmer named Fuwaas. Before then, it was called Tip-ew. The story goes that Fuwaas was fixing the irrigation system atop the falls when he accidentally fell down. Luckily, he survived. But that incident spread, thus, the waterfall was named after him
Entrance Fee: None
Guide Fee: Donation
Jump-off point: Brgy Belwang
Trekking time: 30 mins-1 hour
2. Lake Angtadan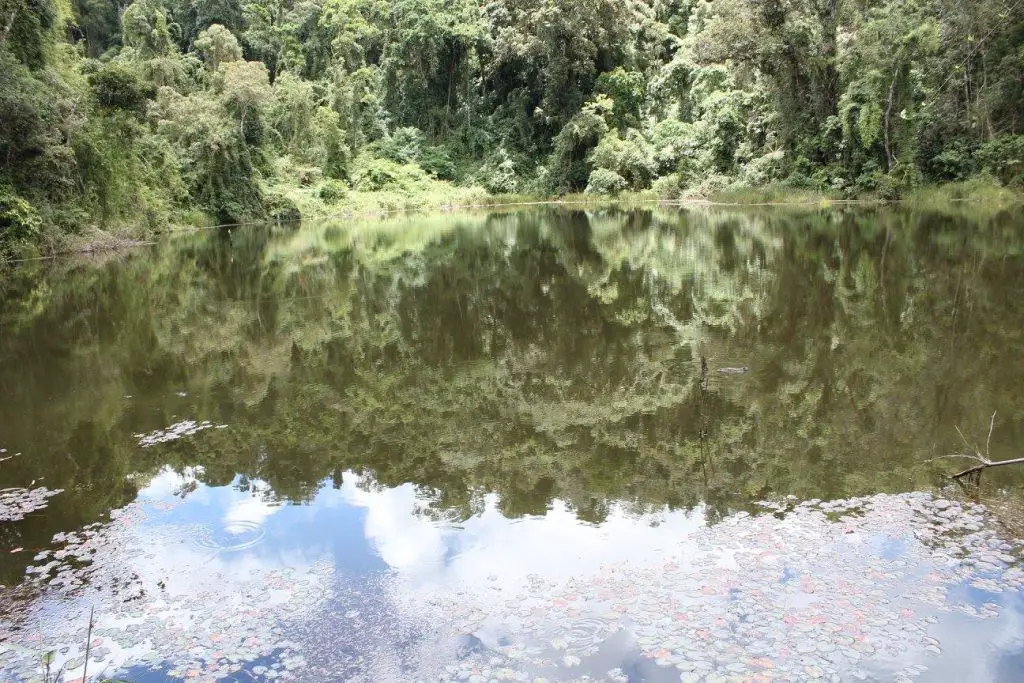 Nestled high on the mountain slope, this lake of beauty could blow one away in sheer amazement. Intact mossy forests surround the lake, giving it a serene and a very rustic view. Its waters reflect the green vegetation around.
Moreover, its waters feed a brook that leads to Saclit, another barangay of Sadanga. To get here, one has to hike for more or less a day, passing along grassy hills, and later on, pine and mossy forests.
Only a few hunters were able to glimpse of this lake. That is why this remains as one of the least known tourist spots in Sadanga.
Entrance Fee: None
Guide Fee: Donation
Jump-off: Brgy Bekigan
Trekking Time: More or less a day
3. Angoten Cave
Just above the gigantic Fuwaas Falls, this cave is said to be an extension of the Sumaguing cave of Sagada. It was named after Angoten, a local hunter who followed the cave until he reached Sagada.
Deep inside, one could catch a glimpse of stalactite and stalagmite formations. The locals of Belwang protect the cave since it is their primary source of water for domestic and irrigation use.
However, they are planning to open it for tourism since they are already developing a new water system for domestic use. To get here, one has to hike for more or less an hour from the village. Indeed, this is one of the must-see tourist spots in Sadanga.
Entrance fee: None
Guide fee: Donation
Jump-off: Brgy Belwang
Trekking Time: 1 hour
4. Kansil Cave
Kansil cave is also thought to be connected to the Angoten cave. It also features stalactite and stalagmite formations and shelters swarms of kubarrut (bats).
Compared to the Angoten cave, Kansil cave is drier and contains more rock formations. It has a narrow opening and literally, visitors must cling unto rock crevices and roots before entering the chambers inside.
Entrance fee: None
Guide fee: Donation
Jump-off: Brgy Belwang
Trekking Time: 2 hours
5. Akay-ay Falls/Acay-ay Falls
An untapped natural beauty of Betwagan, Akay-ay waterfall measures more than 30 meters high and has a very deep pool with cold and crystal-clear waters.
There is also another waterfall upstream. It is known as the Twin Falls as they cascade facing each other.
It takes more than two hours of a hike from the village to get here, following the Betwagan river and trailing across rice terraces.
Entrance fee: None
Guide fee: Donation
Jump-off: Brgy Betwagan
Trekking Time: 2 hours
6. Belwang Rice Terraces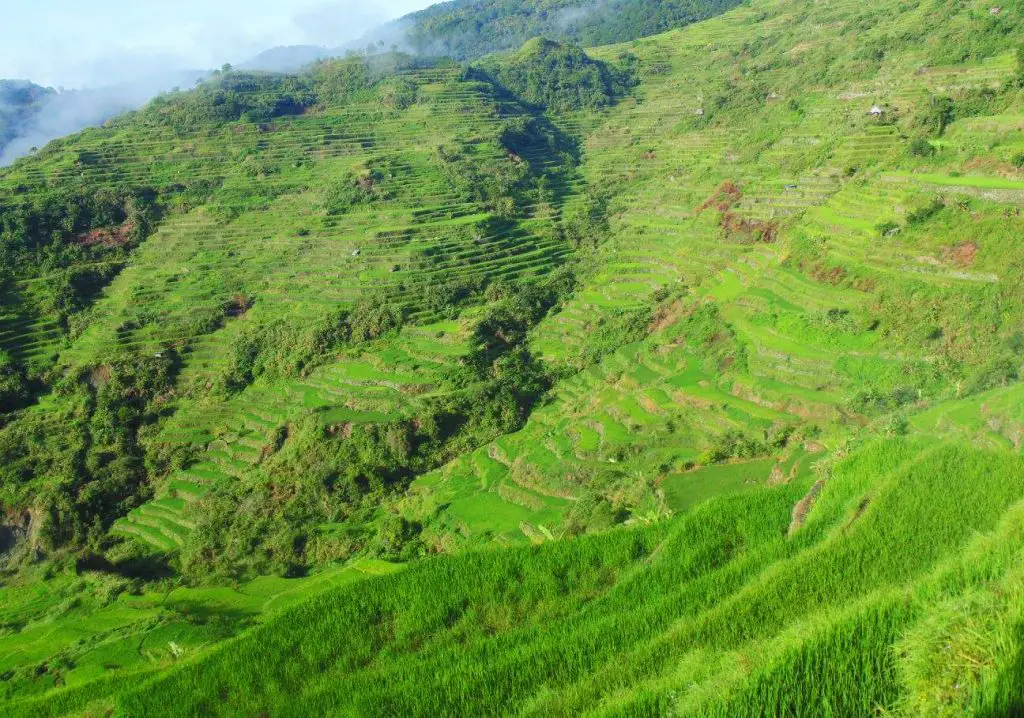 Sadanga is home to beautiful rice terraces that can rival those of Banaue, Ifugao. These stone-walled masterpieces signify the people's industry and unity.
One of the most magnificent of these are the rice terraces of Belwang. From the community, you can overlook these man-made wonders. It's best to visit them before the harvest season when the fields turn golden brown.
7. The Turtle Village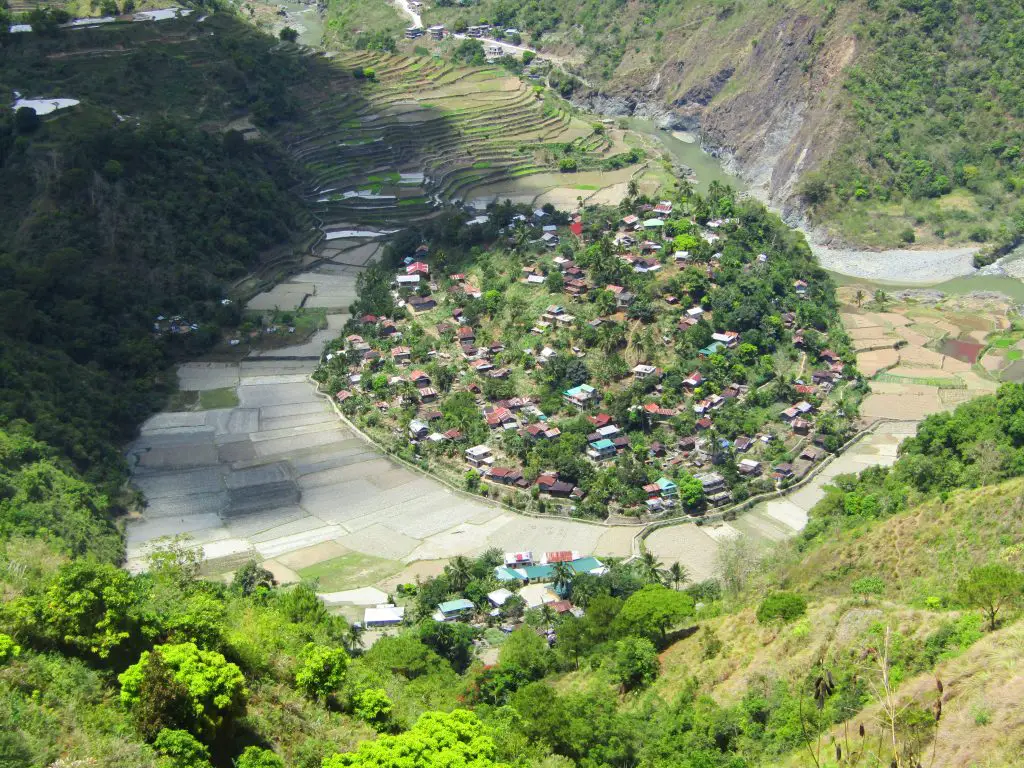 Anabel is often called as such because it sits on a small hill which resembles the back of a turtle. Extensive rice paddies and terraces carved on even higher mountain slopes also surround the village. The Chico river snaking its way provides a more scenic view of the barangay.
8. Mt. Tungil
Mt Tungil is one of the highest peaks in Sadanga, Mountain Province. However, it is not yet tapped for ecotourism purposes due to its remoteness. It takes more than a day of hike to get here and only hunters were able to stand on its zenith.
While atop, one could see the panoramic mountain ranges of Abra and Kalinga including the neighboring municipalities of Mountain Province. Dense mossy forests cover its higher elevations. These shelter endangered wildlife species like deer and wild pigs. The mountain also serves as a headwater to numerous rivers and streams.
Entrance Fee: None
Guide Fee: Donation
Jump-off: Brgy Belwang
Trekking Time: More or less a day
9. Maatong Hot Spring
Located within the village proper, these hot springs are a favourite bathing site among the locals. Its sulphuric waters help in cleansing the skin and relieving certain illnesses such as common colds.
There is a separate quarter for men and women. Both adults and the young come here not only to take a bath but also to socialize.
Entrance Fee: None
Guide Fee: Not necessary
Trekking Time: Some minutes away from the municipal hall
10. Lake Chananaw
This is only 15-30 minutes of a hike from the village. It is a favourite picnic and swimming destination among the locals due to its rustic and serene ambiance. In addition, fishing can also be done. Tilapias and clams are said to thrive. It is best to visit here during the summer.
Entrance Fee: None
Guide Fee: Donation
Jump-off: Brgy Sacasacan
Trekking Time: 15-30 minutes
11. Betwagan Rice Terraces
12. Bekigan Rice Terraces
13. Betwagan River
14. Demang Rice Terraces
15. Underground River and Hot Spring
16. Focong Rice Terraces
17. Balintaugan Mystery Stone
18. Mt Abew
19. Sacasacan Falls
20. Chico River View
How to Get to Sadanga?
Bontoc, the capital town of Mt. Province, is the jump-off point to Sadanga and its different barangays. Here are the transportation schedules you should take note.
Bontoc to Poblacion. Time of departures are 2:00pm to 5:00pm. The jeepney station is located on the side of the Mountain Province State Polytechnic College (MPSPC). The trip takes around an hour. From Poblacion, one needs to hike to get to barangays Demang, Belwang, and Bekigan.
Bontoc to Sacasacan. Time of departure is 1 pm or 2 pm. Fare is 45 pesos and travel time takes an hour and a half. The jeepney station is located on the side of MPSPC.
Bontoc to Betwagan. Time of departure is 2 pm. Fare is 30 pesos. Travel time takes 40 minutes.
Bontoc to Anabel. Time of departure is 9 am. Fare is 30 pesos. Jeepney station is also located besides MPSPC. Travel time takes 40 minutes.
Where to Stay in Sadanga?
For your accomodation, contact the following:
Ms Janet Coria-en (09071507656)-Homestay
Ms. Angie Galingan (0921400995)-Homestay
Ms Liba (09192833983/09164644519)-Homestay
Ms. Genevieve M. Farcanao (0910 531 7810)-Transient
In some barangays, the locals welcome visitors to their homes. However, it is still best to first consult with the local officials for recommendations.
Things to Remember:
Always consult the local officials when planning to visit tourist spots in Sadanga.
Respect the local culture and protocols by refraining from acts or statements which are offensive to the communities. Among these include wearing mini-shorts, Public Display of Affection (PDA), etc.
Don't ever litter. Bring back your garbage to where you came from. This is one way for you to help protect the tourist spots in Sadanga.
Don't ever pick plants or plant parts along the trails. People may assume that you are a bio pirate.
Avoid taking photographs of sensitive and sacred occasions without due permission. Among these occasions are traditional council meetings, prayers, rituals, etc.
Some barangays especially Belwang and Bekigan still actively practice the teer (rest day) system. During these periods, tourists and visitors are disallowed from entering the community. That is why always inquire from the local officials or tourism office to be informed if teer will be declared during your set visit.
For your Information:
If you need further information that may help in setting up your itinerary to the tourist spots in Sadanga, do contact:
Ms Nelly Grace Pandagos, Tourism Officer Designate – 09165415310, 09469384879.
You can also message us on our facebook page namely, Daniel's Eco-Travels. I will be more than glad and willing to answer them whenever I can:)