Here is your complete guide to Surigao del Sur tourist spots!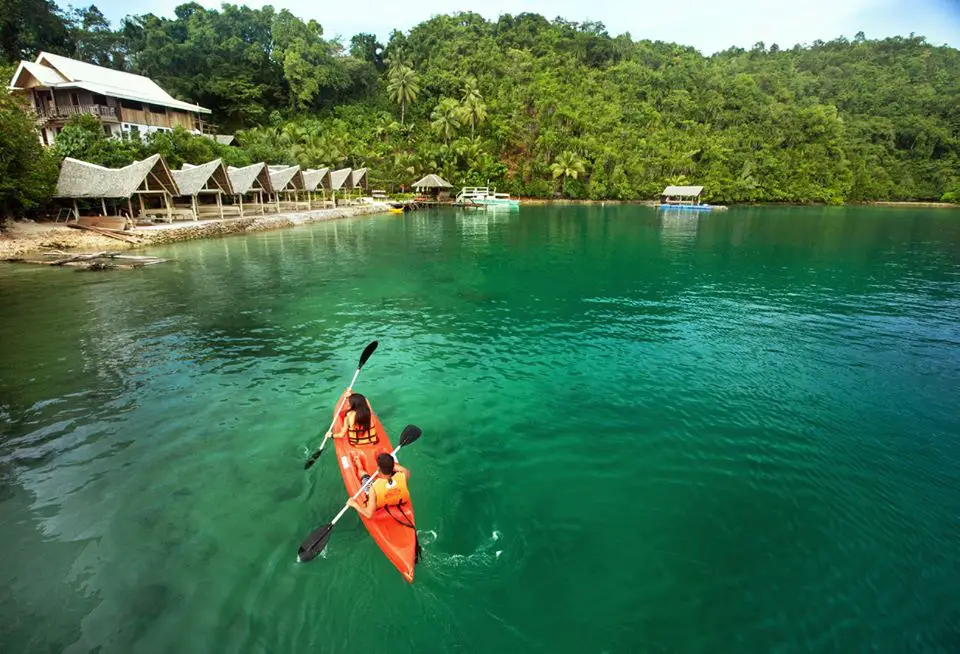 Surigao del Sur prides itself as the "Shangrila by the Pacific Ocean." The tag, however, does not completely give justice to the beauty of Surigao Del Sur. This southern province which is slowly hitting the ecotourism market teems with bewildering natural wonders. While Surigao Del Sur's most popular tourist spots namely, Tinuy-an Falls and Hinaturan Enchanted River, already reached mainstream tourism, there's still so much more to explore here.
The vast and unspoiled landscapes of Surigao Del Sur pictures the best of Philippines' ecotourism destinations. Sustainably managing these natural wonders will not only help boost community-based development but also preserve the Surigao Del Sur's tropical richness.
Without further ado, here are the must-see attractions in Surigao Del Sur.
Behold Surigao Del Sur Tourist Spots
1. Tinuy-an Falls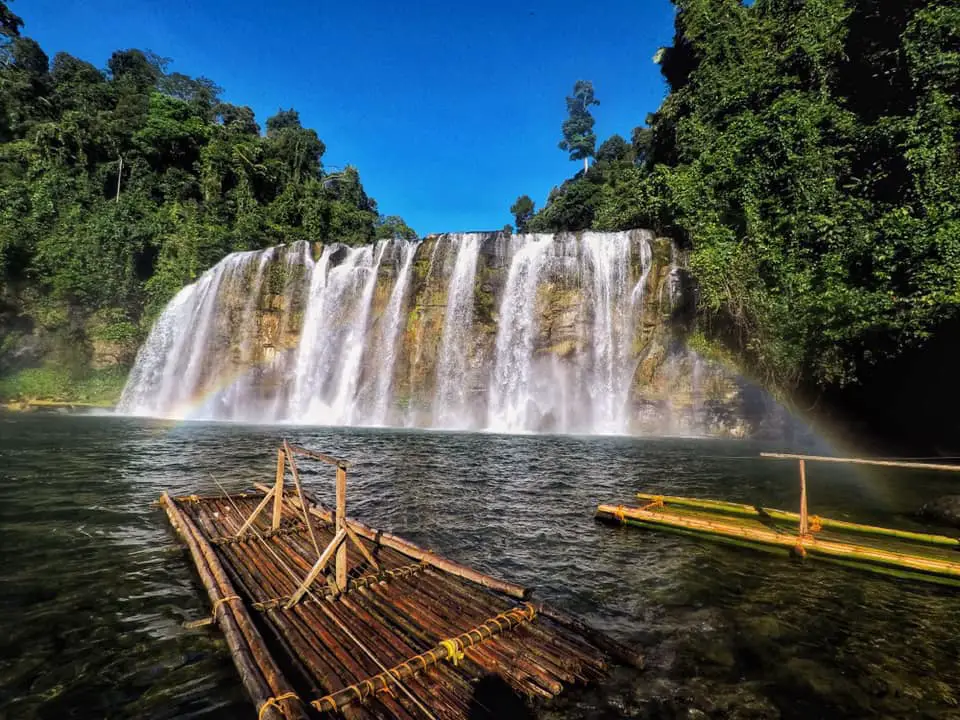 Tinuy-an Falls best captures the ecotourism potential of Surigao del Sur. Dubbed as the "Mini-Niagara Falls of the Philippines," Tinuy-an Falls has three layers. The second layer is the highest and cascades like a giant curtain for more than 180 feet. It is said that a rainbow often appears between 9 am to 11 am. You can get close to the falls via a bamboo raft. Pristine rainforests surround Tinuy-an Falls. It is now one of the most popular of Surigao del Sur tourist spots.
2. Hinatuan Enchanted River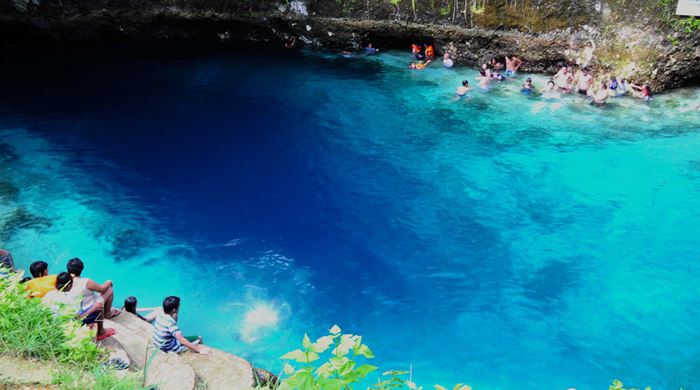 Hinatuan Enchanted River boasts of turquoise waters surrounded with lush vegetation. It is now one of the most visited tourist spots in Surigao del Sur. Locals say that supernatural creatures and mermaids inhabit the river. Because of its super clean condition, you could see different kinds of fishes. You can even swim along with them.
Location/Jump-off: Brgy. Talisay, Hinatuan
Entrance Fee: Php 30
3. Hagonoy Island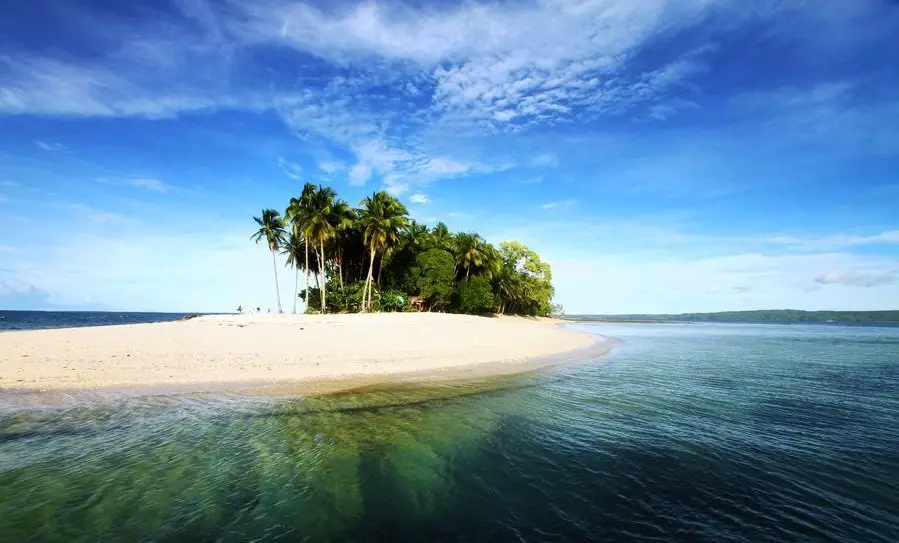 Hagonoy Island is shaped like a pearl facing the vast Pacific Ocean. It has white powdery sands and crystal-blue waters. Surely, you'll yourself lost in amazement when you visit the island. The surrounding seas also teem with marine life. From time to time, you'll catch sight of amazing marine wildlife worthy of posterity shots.
Location/Jump-off: Mangagoy, Bislig City
Boating Time: 30 minutes from the mainland
4. Campamento Cave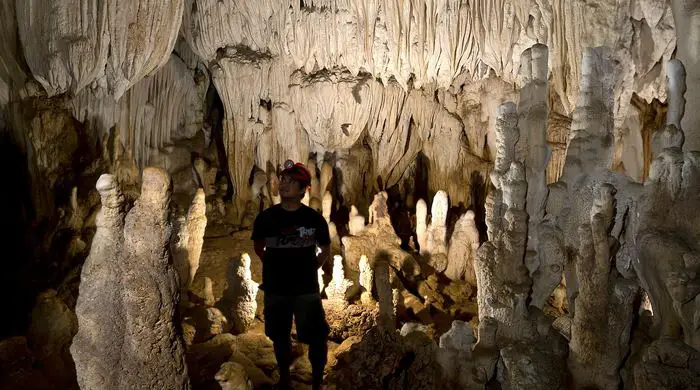 Campamento Cave is not only an ecological but a historical wonder as well. During World War II, the Japanese used the cave as a garrison. Thankfully, the cave's inner depths were spared from damage. Here, you'll find stunning stalactite and stalagmite rock formations.
Location/Jump-off: Sitio Silop, Brgy Agsam-Gamuton, Lanuza
5. Laswitan Lagoon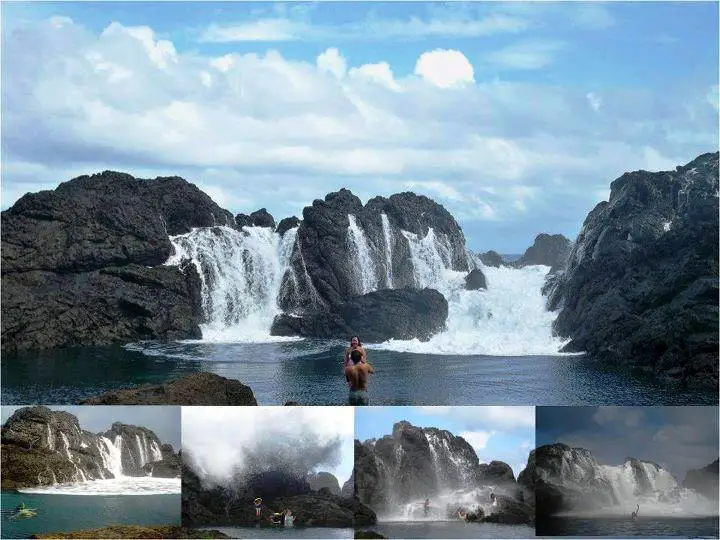 Laswitan Lagoon is one of the best lagoons to see in Mindanao. But more than the beautiful pools, waterfalls form when strong waves crash into the rocks. It's a rare spectacle that will make you think that the sea is dancing with the limestone rock formations.
Location/Jump-off: Cortes
Entrance Fee: Php 30
Opening Time: 7 am to 5pm
6. Lanuza Marine Park and Sanctuary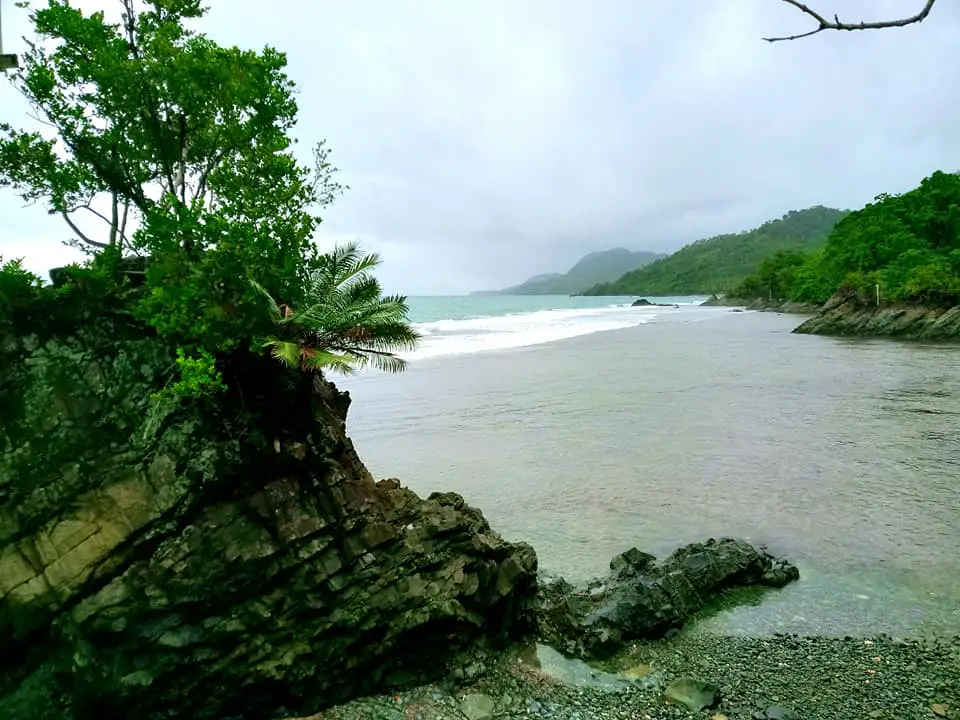 Lanuza Marine Park and Sanctuary cover more than 111 hectares of protected marine areas. It hosts various aquatic species including the endangered Philippine pawikan (turtle). It is one of the best sites to snorkel and dive because pristine reefs abound. Who knows? You can chance on giant sea mammals and creatures like stingrays and sharks.
Location/Jump-off: Brgy Sibahay, Lanuza
7. Cagpangi Falls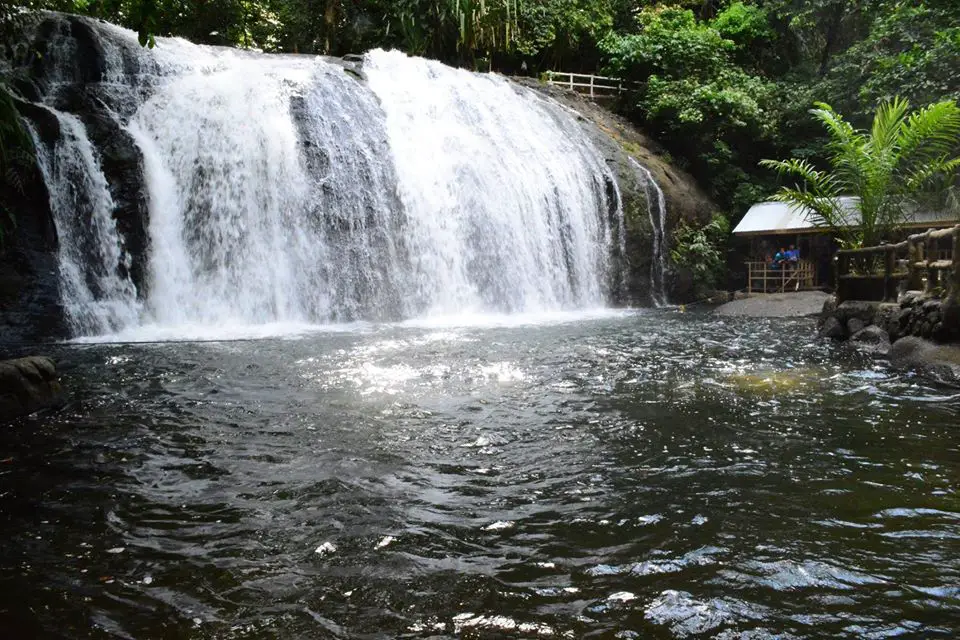 Cagpangi Falls may not be as high as Tinuy-an Falls but it does have its own distinct charm to offer. It lies deep in a primeval forest, one of the last remaining in the province. Because of the surrounding jungles, you'll feel like living in ancient times here. The tropical sounds and sights are added attractions that will surely satisfy your craving for an adventure.
Location/Jump-off: Brgy. Cagpangi
8. Cagwait Beach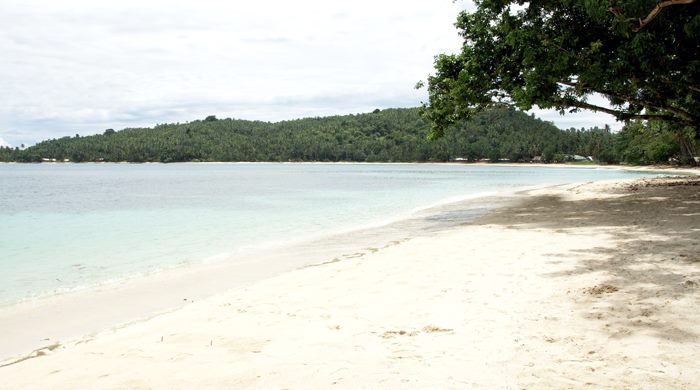 Cagwait Beach features a long stretch of white sands shaped like a horseshoe from distance. Lush forests and coconut groves line the beach to give you that perfect tropical feel. It is one of the secluded Surigao del Sur tourist spots. Thus, it's a perfect getaway for those who prefer less touristy beaches. It's also called the "Little Boracay of CARAGA" and some travelers would compare it to Waikiki Beach in Hawaii, USA.
Location/Jump-off: Cagwait
Environmental Fee: Php 20
9. Ayoke Island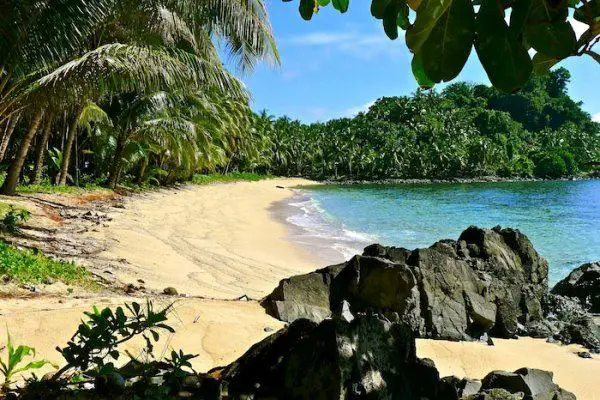 Ayoke Island is a small fishing community that boasts of crystal-clear blue waters and fine white sands. About half of the island is designated as a marine protected sanctuary. Here, snorkeling is a favorite activity because of preserved reefs and thriving marine life.
Location/Jump-off: Cantilan
10. Magkawas Falls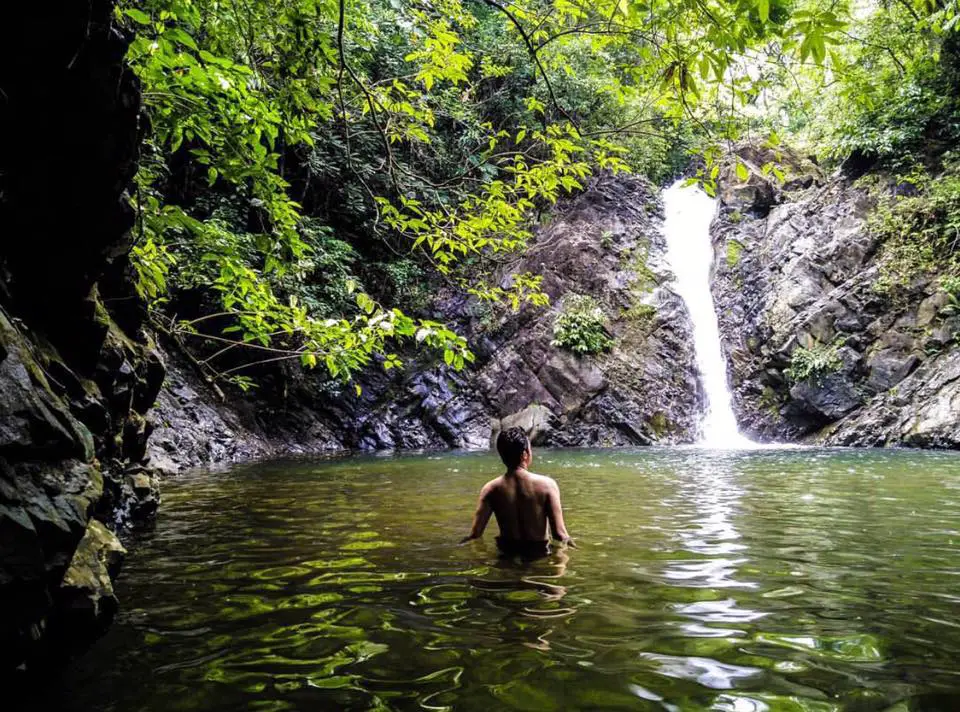 Magkawas Falls is one of the hidden tourist spots in Surigao del Sur. Located deep in the forests, Magkawas Falls measures around 40 feet high. It has a naturally-built pool which has a depth of 7 feet. You can jump from the surrounding cliffs towards the pool and experience its icy-cold waters. Tropical forests, home to endemic flora and fauna species, surround the waterfall.
Location/Jump-off: Lanuza
Trekking Time: 15 minutes
11. Cantilan Islands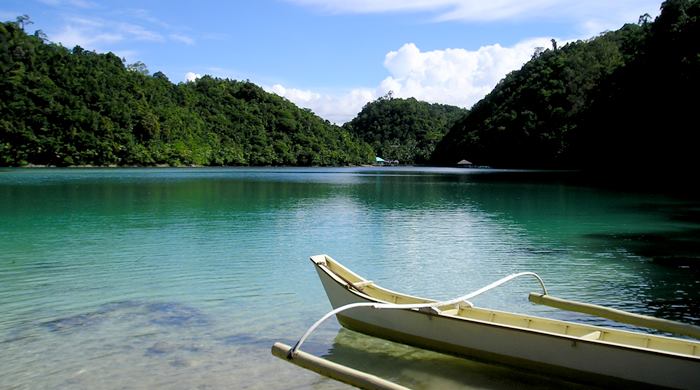 Cantilan Islands compose of four breathtaking islands, each with unique features to offer. The islands are called Huyamao, Ayoke, Inijakan or Bill's Sanctuary, and Isla Encantada. The locals have been protecting these islands from logging and mining which devastated other parts of Surigao. These islands boast of preserved lagoons and pristine lakes. You can also hike into the dense forests and catch sight of unique flora and fauna.
Location/Jump-off: Cantilan
12. Hinayagan Cave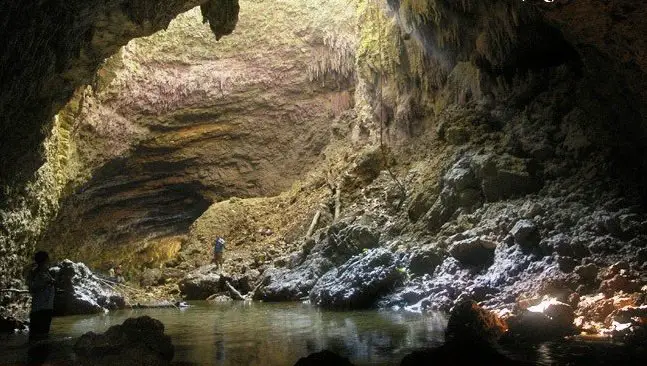 Previously called Suhoton Cave, Hinayagan Cave is one of the newly-discovered tourist spots in Surigao del Sur. "Hinayugan" means "lighted" in the local term. That's because, there is a part of the cave where light penetrates, creating an enchanting display. Local folks believe that unseen deities inhabit and protect Hinayugan Cave.
Location/Jump-off: Kapatagan 2, San Vicente, Bislig City
Driving Time: 15-20 minutes from City Hall
Trekking Time: 10 minutes from the road
13. Britania Group of Islands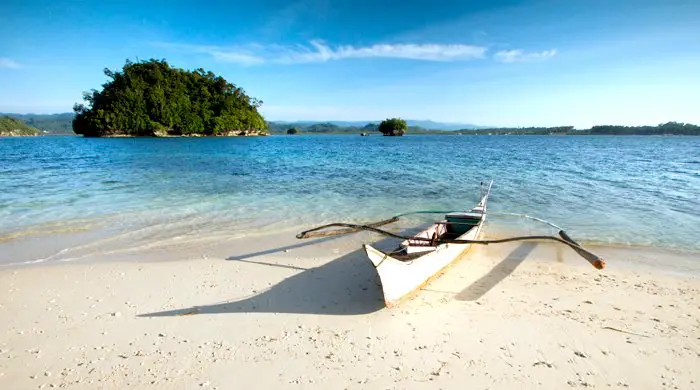 Britania Group of Islands consists of 24 spectacular islands in the Lianga Bay. Each island boasts of pristine natural wonders such as beaches and mangrove forests. You can go for island hopping and conquer all these in a day! Among the popular islands here are Hagonoy Island, Boslon Island, Naked Island, and Panglangagan Island.
Location/Jump-off: San Agustin
Boat Hire to the Islands: Php 1,500- Php 2000
14. Cabgan Island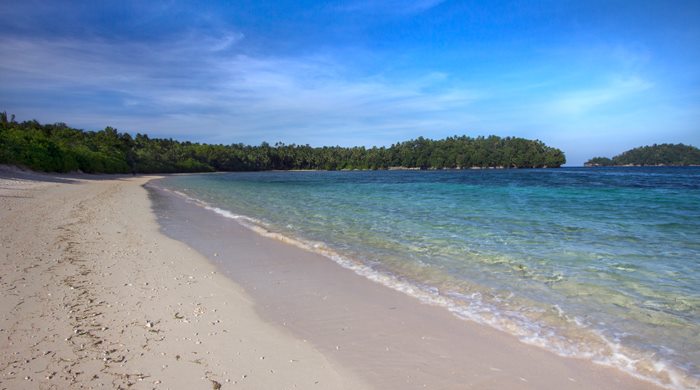 Cabgan Island is one of the most pristine Surigao del Sur tourist spots. It boasts of a long stretch of white sandy beach complementing the turquoise waters of the sea. Beautiful forests line the beach. The island is now a popular site for camping, swimming, and kayaking.
Location/Jump-off: Barobo
Boating Time: 1 hour from Barobo
15. Herrera Ancestral House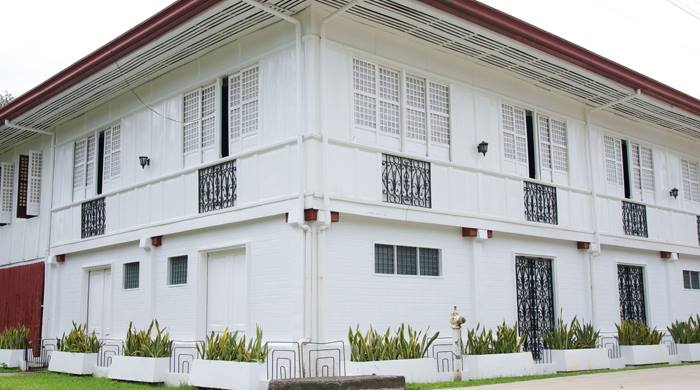 Herrera Ancestral House is one of the historical tourist spots in Surigao Del Sur. It was built in 1898 for business purposes but its now a museum, housing ancient relics, and materials.
Location/Jump-off: Lanuza
16. Omangon Island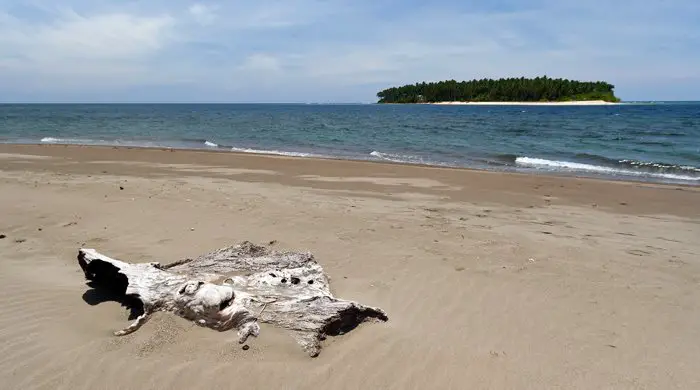 Omangon Island is another must-see beach in Surigao Del Sur for those who prefer less crowded destinations. Enjoy swimming on the calm waters or playing mounds on the fine sands.
Location/Jump-off: Marihatag
17. Bao-Bao Falls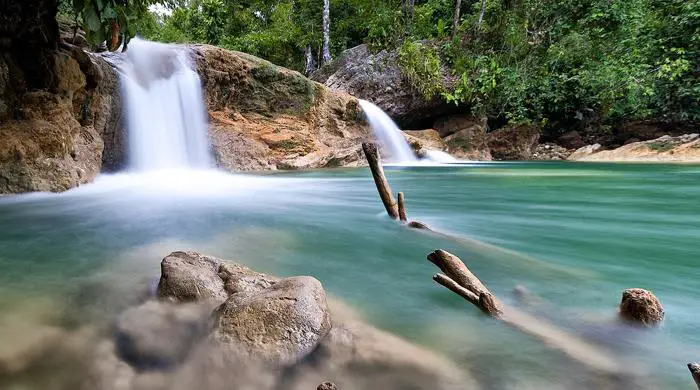 Bao-Bao Falls is a mini-waterfall surrounded by a green vegetation. It has a wide and deep pool to give you a satisfying relief. The waterfall measures around 10 feet high and from the top, you can jump or dive towards the pool.
Location/Jump-off: Brgy Diatagon, Lianga
18. Hinatuan Vanishing Island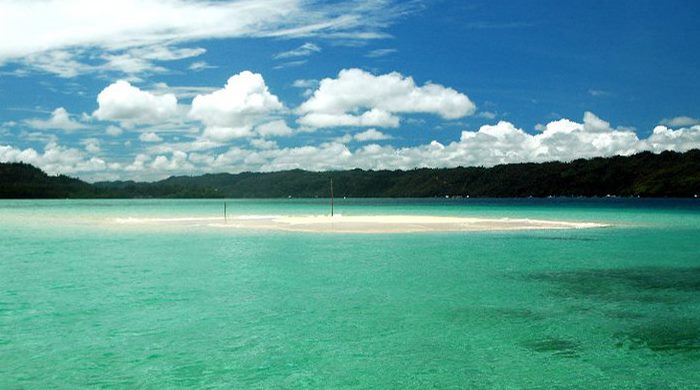 What a unique way to enjoy Surigao Del Sur than experiencing the Vanishing Island of Hinatuan? During high tide, the island literally disappears. But during low tide, it becomes a white sandy beauty in the middle of the sea. Enjoy playing on the fine sands and swimming the crystal-clear waters.
Location/Jump-off: Hinatuan
19. Bogac Cold Spring
You can side trip to this tropical wonder before or after going to the Enchanted River. It is a naturally-built pool surrounded by towering palm trees and dense forests. Bogac Cold Spring is one of the emerging tourist spots in Agusan Del Sur.
Location/Jump-off: Barobo
Entrance Fee: Php 10
20. Cagma Waterfalls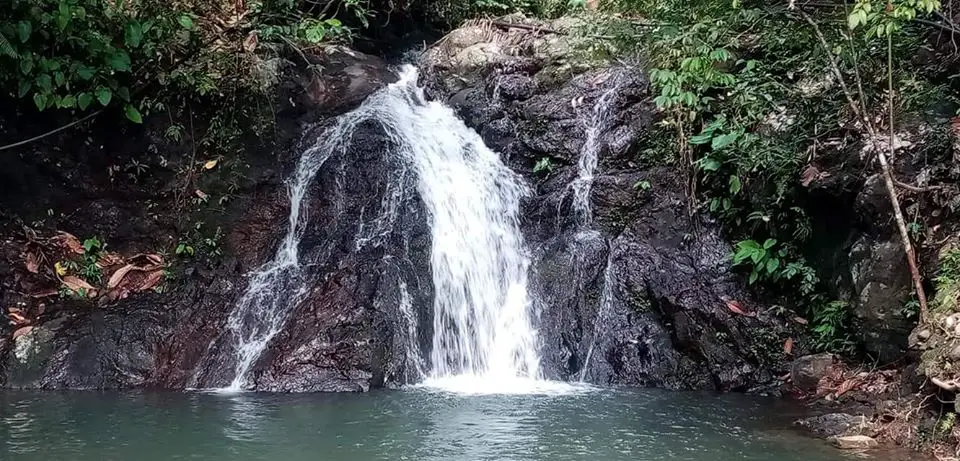 Cagma Falls is a favorite picnic and swimming site of the locals because of its accessibility. Its pristine waters come from tropical forests upstream. It measures 20 feet high and has a catch basin to give you a soothing experience.
Location/Jump-off: Brgy. Hinay-hayan, Cawait
For Your Information
If you need more information that may help in setting up your itinerary to Surigao Del Sur's tourist spots, do contact the Provincial Tourism Office via the following:
Related Articles
Photos Courtesy of Jojie Alcantara, Surigao Del Sur Tourism, The Queen's Escape, Wandering Maria, Sino Pinas, Monsour Del Rosario
Please follow and like us: