Here is your complete DIY travel guide to the tourist spots in Northern Samar!
Northern Samar is one of the country's last ecological frontiers, owing to its thriving marine and land resources. It, therefore, captures the essence of ecotourism. Today, the locals are actively campaigning for the preservation of their natural resources and culture through ecotourism.
If you're planning to visit Northern Samar as well and have a rustic experience, here are the destinations you should not miss. Take note. Most of these are off-beaten.
Tourist Spots in Northern Samar
1. Matikawol Falls
Experience swimming in the vast pool of Matikawol Falls and let its cold and crystal-clear waters give you lasting rejuvenation. Because of the waters' pristine condition, locals claim that visitors can achieve healing from common illnesses especially colds. Lush forests surround the waterfall, giving it a dramatic view.
Location/Jump-off: Gamay town
2. Pink Beach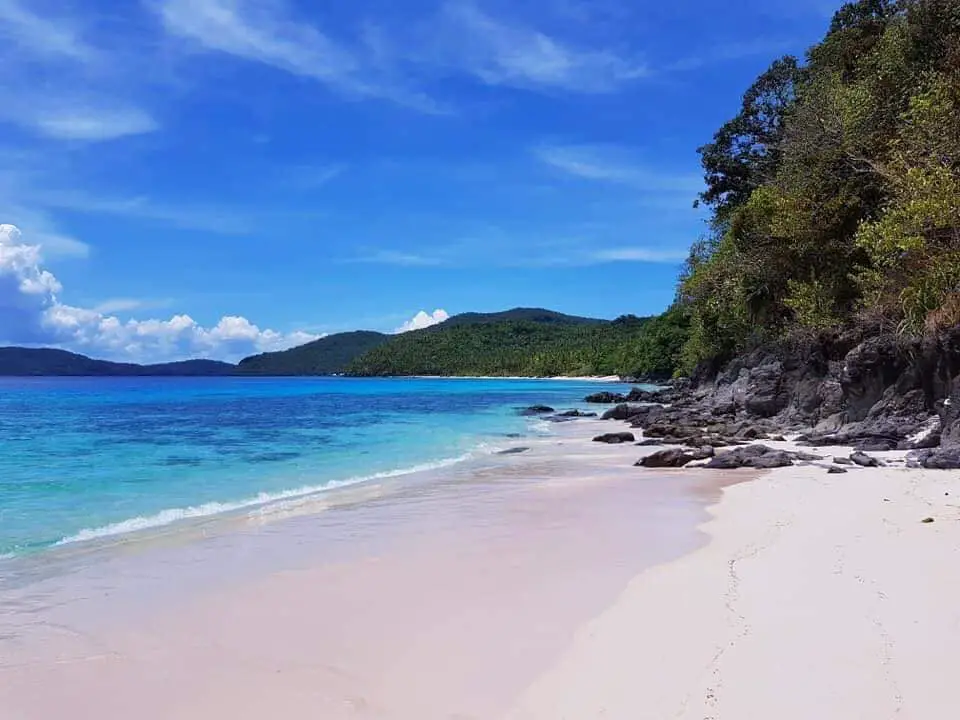 Pink Beach is one of the most popular tourist spots in Northern Samar. Unlike the white, powdery sands in Boracay, the sands are literally pink! Who would not fall in love with such unusual landscape. Aside from the pinkish sands, the waters here are also crystal-clear and these teem with marine life including coral reefs.
Location/Jump-off: Sila Island, San Vicente Island
3. Bel-at Natural Pool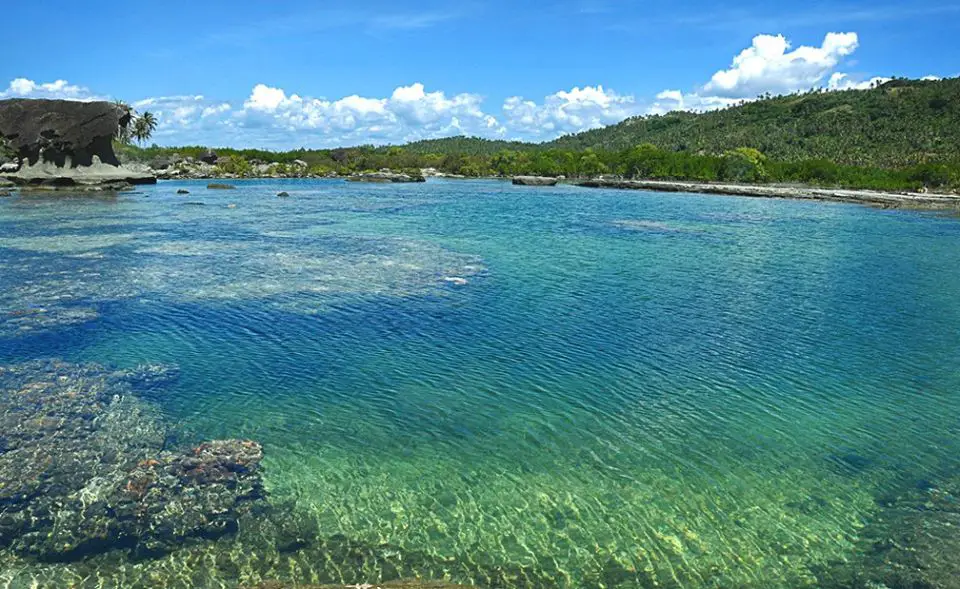 Belat Pool is locally-known for its crystal-clear waters and the beautiful rock formations surrounding it. It's fit for both diving and swimming. Even bachelors can easily learn how to swim here because of the calm waters. Just make sure an expert swimmer is always on the lookout though.
4. Acapulco Beach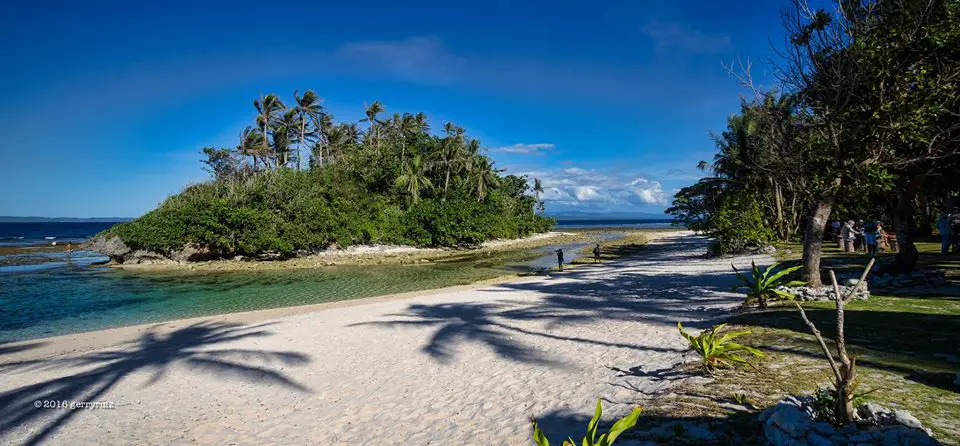 Acapulco Beach is one of the emerging tourist spots in Northern Samar. Both locals and foreign tourists love coming here because of its pristine condition. Its coastline boasts of both grayish and white beaches while the sea teems with marine life and coral reefs.
Location/Jump-off: Capul Island
5. Dalupiri Island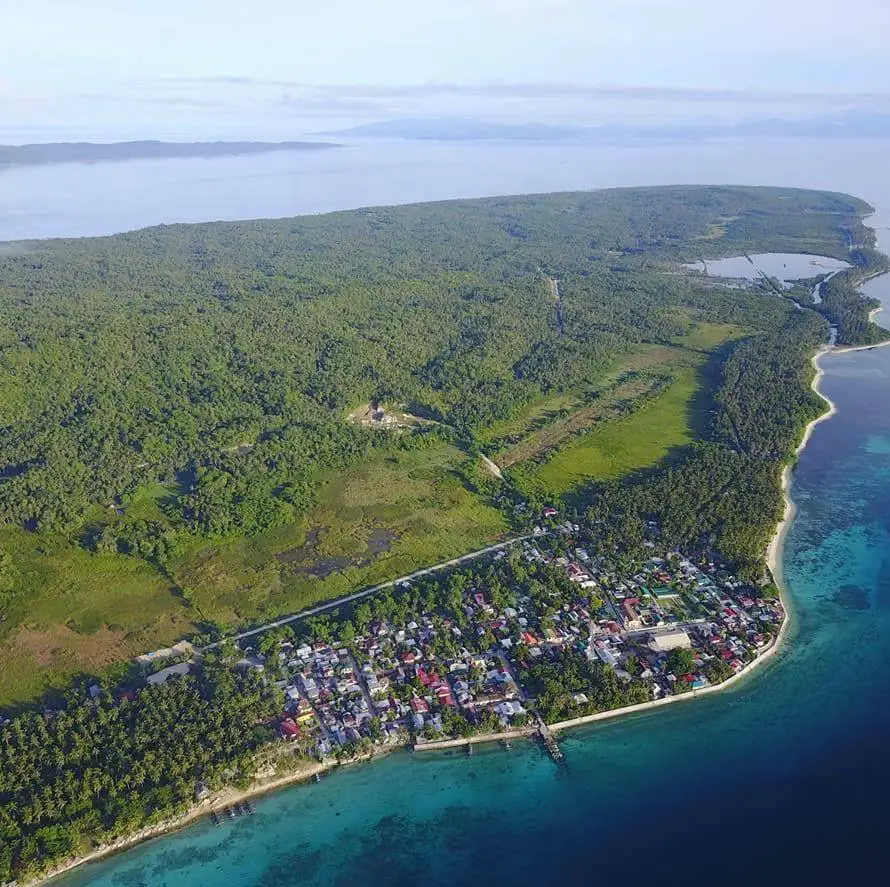 Dalupiri Island boasts of a long stretch of white sands complementing rows of palm. There are different accommodations to choose from. Aside from swimming the pristine waters, tourists could go for snorkeling sessions. On the other side of the island, there is a marine sanctuary that is home to a myriad of species. Catch sight of these and you'll get lost in amazement.
Location/Jump-off: San Antonia & Victorina town
Boat Ride: 30 minutes
6. Onay/Unay Beach
Onay/Unay Beach lies on the northeastern coast and is one of the secluded tourist spots in Northern Samar. Enjoy trailing on the golden beach sand while gazing at the serene and calm water of the sea. On one end of the beach, you'll find two massive rocks. For a thrilling experience, you can jump from one of these towards a deep part of the sea. Just make sure you know how to swim.
Location/Jump-off: Laoang
7. Batag Island Lighthouse
The Batag Island Lighthouse stands for more than 101 feet and is one of the recognized historical tourist spots in Northern Samar. Unlike other most lighthouses in the country, Batag Island Lighthouse dates back during the American Occupation. It was mean to direct the passing ships towards the San Bernandino passage. Aside from its historical and architectural significance, the lighthouse offers a panoramic view of the vast agricultural lands, coconut plantations, forests, mountains, and the coastlines.
Location/Jump-off: Batag Island, Laoang
8. Hamorawan Spring
Hamorawan Spring is one of the mysterious tourist spots in Northern Samar. Locals claim that the spring has miraculous effects and it can heal different forms of sickness. Near the spring is a Spanish-built stone wall.
Location/Jump-off: Barongan town
9. Biri Island Rock Formation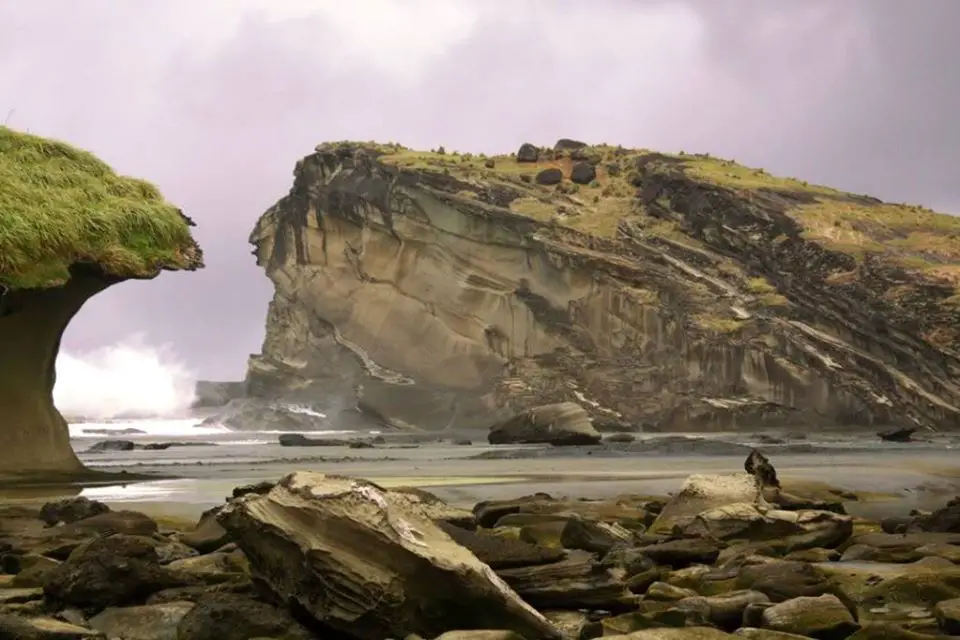 Biri Island Rock Formation is more than its pristine beaches and crystal-clear swimming pools. It also boasts of giant rock formations locally called Magasang, Bel-at, Macadlaw, Magsapad, Pinanahawan, and the Puhunan. Because of the rocks humongous size, the island is also touted as the "battleground of the gods." The island also offers tourists activities such as snorkeling, scuba diving, and surfing.
Location/Jump-off: Biri Island
Boat Ride: 20 minutes
10. Capul Lighthouse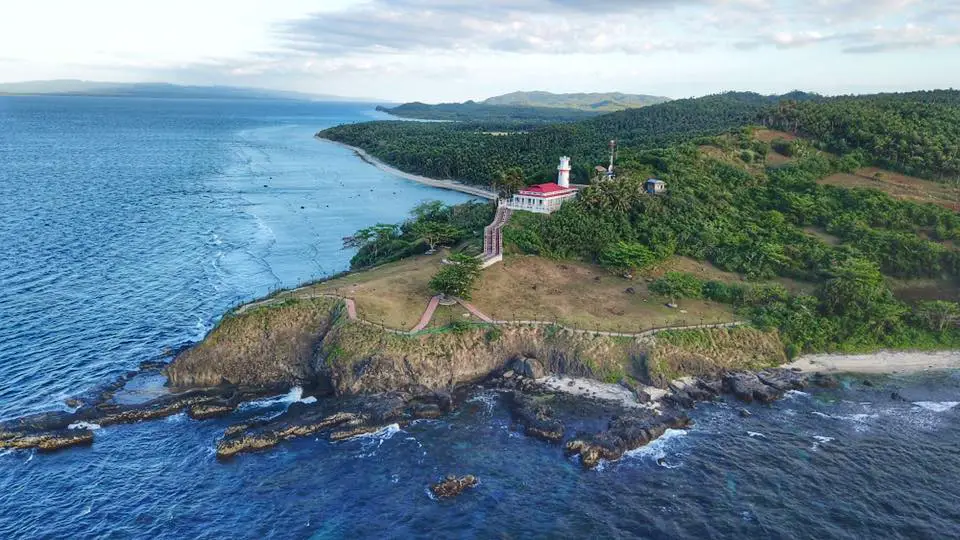 The Capul Lighthouse dates back to 1896, during the Spanish period. It played an important role during the well-known Acapulco-Manila galleon trade. The lighthouse offers a stunning view of the vast ocean and the giant waves crashing on the craggy shores. You can also view the Bernandino passage and Mt. Bulusan of Sorsogon from here.
Location/Jump-off: San Luis, Capul Island
Boat Ride: one hour from Allen, Northern Samar
11. Bangon Falls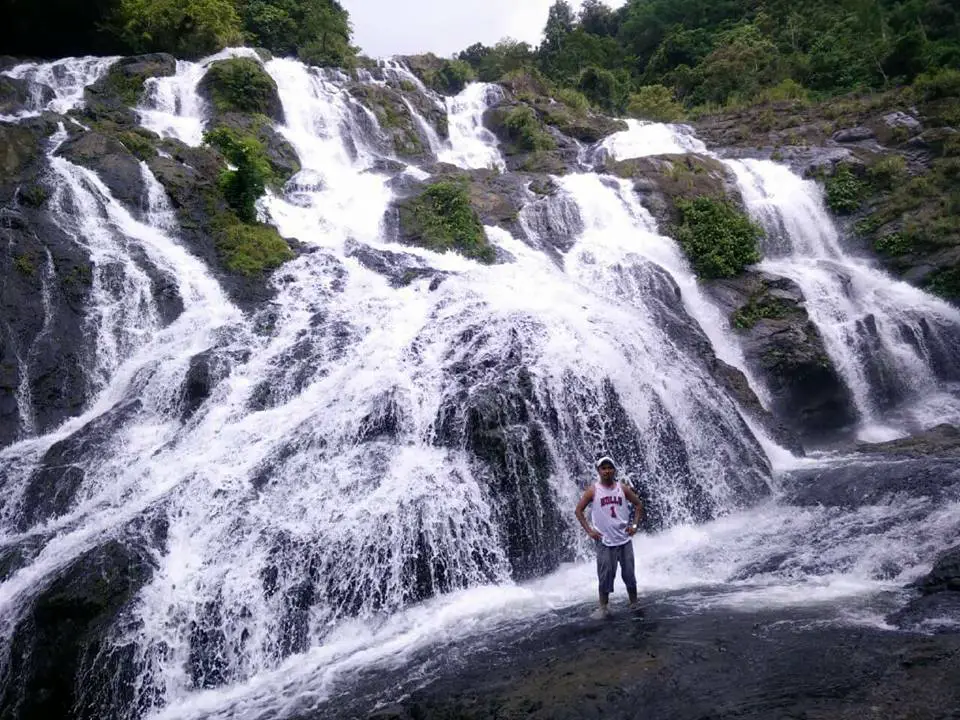 Bangon Falls is another spectacular cascade you should not miss in Samar. It has two primary layers with opposite designs. The first layer cascades like a curtain while the second layer appears like a bridal veil. Each cascade has a wide and very deep pool, perfect for those wanting to take a thrilling plunge. The brook feeding the falls comes from dense forests upstream where endemic flora and fauna species thrive.
Location/Jump-off: Brgy San Joaquin, Calbayog City
12. Capul Church
Otherwise known as the Church of San Ignacio de Loyola, Capul Church is one of the tourist spots in Northern Samar declared as a National Culture Treasure. It's more than 400 years old and has been a refuge of both locals and the Spaniards from Moro pirates.
13. Rakit-Dakit Falls
Rakit-Dakit Falls is one of the highest falls in Samar, measuring hundreds of feet high. Pristine tropical forests surround the falls and its imposing view could surely bring you to a standstill.
Location/Jump-off: Palapag
14. Pinipisakan Falls
Pinipisakan Falls is one of the picturesque tourist spots in Northern Samar, owing to its enchanting and magical view. It has four layers with refreshing waters emerging from dense rainforests upstream. The falls' natural pool reflects the pale green color of the forest and one could not help but jump from one of the rocks and have an invigorating swim. Until today, however, it remains one of the least accessible tourist spots in Samar.
Location/Jump-off: Las Navas
15. Laoang Church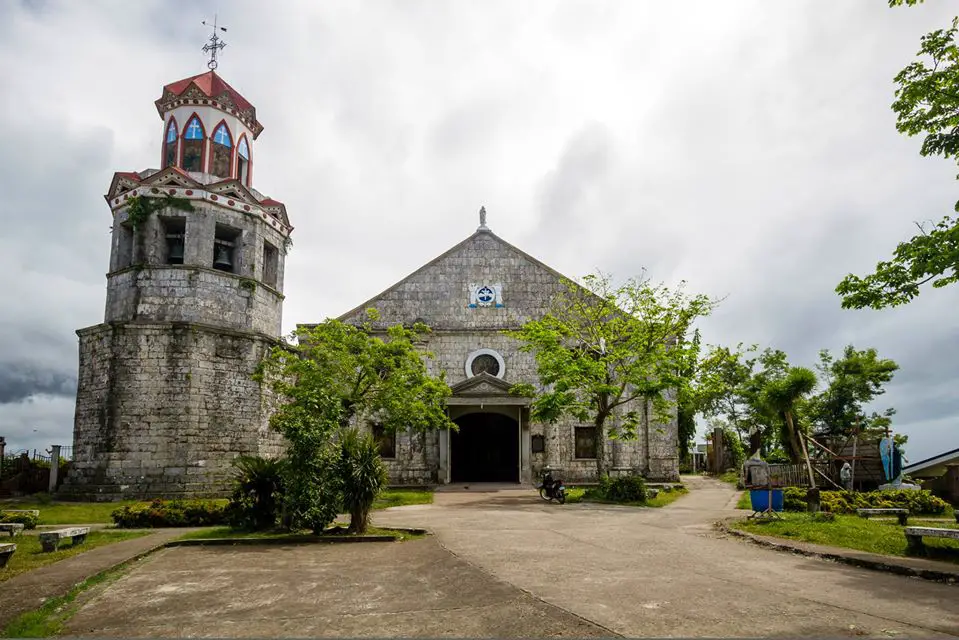 The Laoang Church, also called Saint Michael the Archangel Parish, is one among the many bastions of Catholicism in Samar and the entire country. The Franciscan friars built it during the 18th century. To protect it from the Moro pirates, the locals and the Spaniards built the Almuraya Fortress as a defense system.
Location/Jump-off: Laoang
16. Busay Falls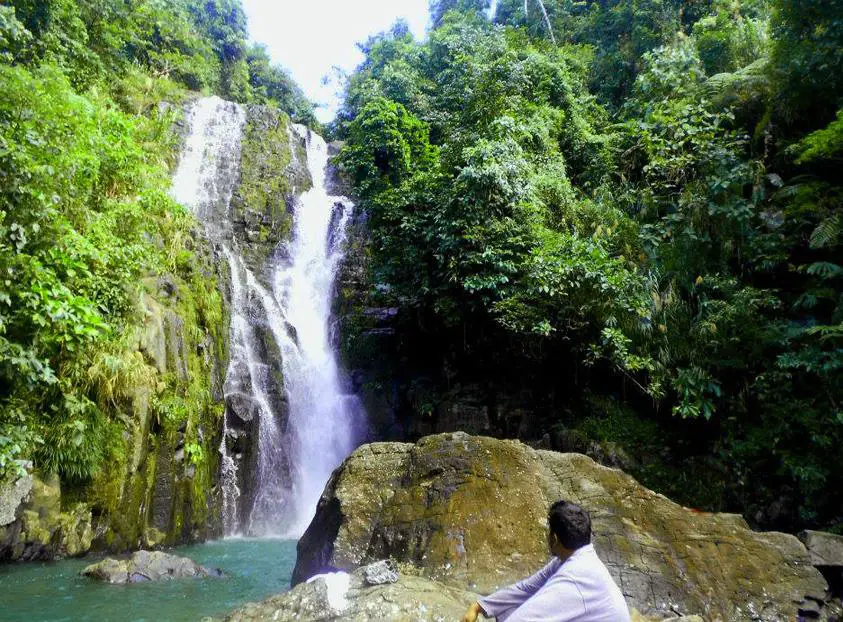 Busay Falls is one of the most frequented tourist spots in Northern Samar. The pristine waters cascade towards two huge vertical rock formations. The falls carved a very deep pool that reflects the green scenery. There is a flat stone around the pool which can serve as a diving platform. Experience rejuvenation as you swim on the pool and gaze on the surrounding forests.
Location/Jump-off: San Isidro
17. Veriato Falls
Veriato Falls cascades on a 30-meter cliff and creating a wide and bottomless pool. There are rock formations around the pool where families and friends can hold a picnic.
Location/Jump-off: San Isidro
18. Canawayon Island
Canawayon Island is one of the rustic tourist spots in Northern Samar. It is a perfect getaway for both families, groupies, or solo travelers. For an introvert like me, the island is a fitting place for solitude and reflection because of the serene environment. Although it is just a small island, it offers a suitable respite from the hustles and bustles of city life.
Location/Jump-off: Lapinig
19. Kangpongkol Falls
Kangpongkol Falls is a massive cascade resembling the shape of a giant curtain. Its raging waters cast caressing mists that by just standing near it, you'll get blown away in amazement and rejuvenation. The brook feeding the falls comes from pristine rain forests upstream. Coconut plantations also thrive nearby.
Location/Jump-off: Happy Valley, San Isidro
20. Burubudyungan Beach
Burubudyungan Beach is one of the rising tourist spots in Northern Samar because of its long stretch of white sands. The waters also mirror the blue sky and teem with marine life including coral reefs. There are cottages available and nearby accomodations.
Location/Jump-off: San Isidro
How to Get to Northern Samar
By Air
You can reach Northern Samar by Air via plane to Catarman, the capital city of the province. Both PAL Express and Cebu Pacific have daily trips going to Catarman. Travel time from Manila to Catarman takes more or less one hour.
By Land
From Manila, take a bus from Pasay or Cubao bound for Catarman/Rawis or Tacloban. From Pasay or Cubao, the bus will travel to Matnog, Sorsogon before being loaded on a ferry boat to reach the Allen Port. Upon reaching Allen Port, thus bus continues to Catarman. Travel time takes 15-18 hours.
From Catarman, you can take local buses or jeepney going to your chosen destinations in the different municipalities of Northern Samar.
For Your Information
If you need more information that may help in setting up your itinerary to the tourist spots in Northern Samar, do contact the following:
Related Articles:
Photos Courtesy of: Beautiful Northern Samar Philippines
Please follow and like us: