Here is your complete DIY travel guide to the tourist spots in Samar province!
Samar is the third biggest island in the Philippines and is reputably one of the country's last ecological frontiers. This as pristine rain forests cover much of the island, providing a safe refuge to numerous endemic wildlife species including the critically-endangered Philippine Monkey-Eating Eagle.
It's untamed jungles, pristine rivers, unspoiled caves, and scenic waterfalls remain relatively unknown until then. There's so much to explore here and the current list is just an icing to what the island potentially offers to the growing ecotourism market. Sustainably and responsibly managing these natural spectacles could help boost community-based development.
If you're up then to visit Samar, here are the destinations you should not miss.
Tourist Spots in Samar Province
1. Pinipisakan Falls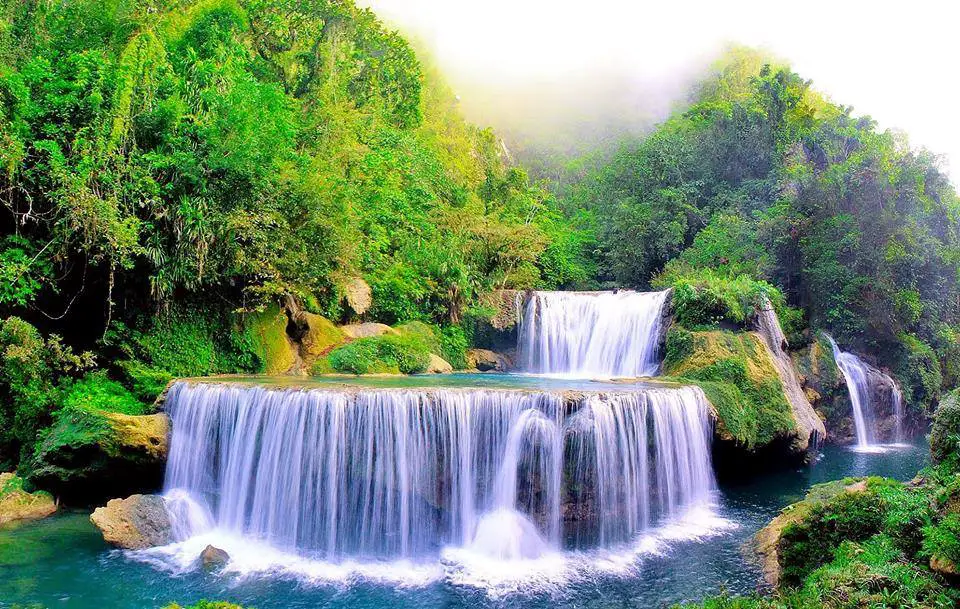 Pinipisakan Falls is one of the picturesque tourist spots in Samar, owing to its enchanting and magical view. It has four layers with refreshing waters emerging from dense rainforests upstream. The falls' natural pool reflects the pale green color of the forest and one could not help but jump from one of the rocks and have an invigorating swim. Until today, however, it remains one of the least accessible tourist spots in Samar.
Location/Jump-off: Brgy Bai-ang, San Jorge
Trekking Time: 2 hours
Tour Guide Contact: 09192943865
2. Langun-Gobingob Cave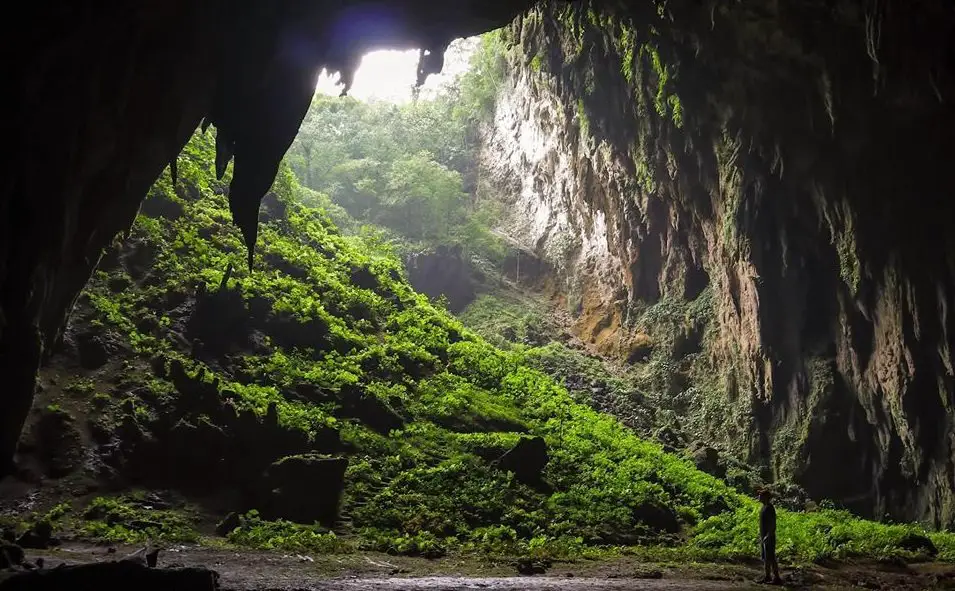 Langun-Gobingob Cave boasts of the largest karst in the Philippines while the same cave system ranks as one of the biggest in Asia. It's only now, however, when both local and foreign tourists are starting to frequent the said cave. Inside, there are stunning rock formations such as huge columns. Bats and other creatures also live within.
Location/Jump-off: Brgy Panayuran, Calbiga
Tour Packages: Php 3000/head for one day, Php 10 000/head for three days
3. Lulugayan Falls and Rapids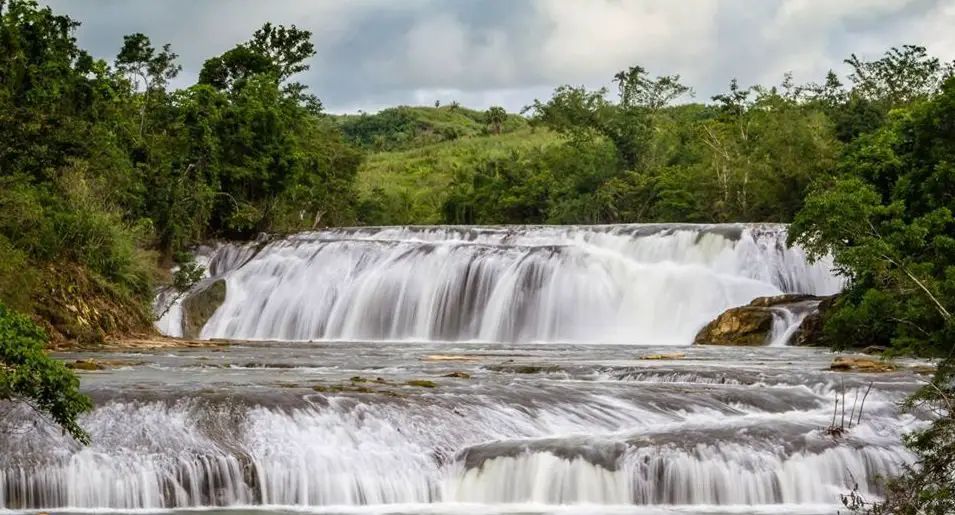 Dubbed as the Mini-Niagara Falls of the Philippines, Lulugayan Falls is one of the most iconic tourist spots in Samar. It resembles a huge curtain cascading over a window. Dense rainforests also surround the waterfall. Its crystal-clear waters carved deep pockets of the pool where you can have a rejuvenating swim. Try climbing on one of the rocks and jump to the deepest part of the pool. Make sure you know how to swim though. Meanwhile, there are cottages where you can have a picnic and cook your meals.
Location/Jump-off: Brgy Literon, Calbiga
Trekking Time: 30 minutes – 1 hour
4. Malajoc Beach
Otherwise called Looc Beach, Malajoc Beach is one of the most frequented tourist spots in Samar province, given its accessibility. It's just 30 minutes away of ride from Catbalogan City. Though the beach features black sands, it remains a popular respite because of its cool and inviting waters, fit for swimming and kayaking. Sunset is one of the most anticipated views here.
Location/Jump-off: Brgy Malajog, Calbayog City
5. Ulot River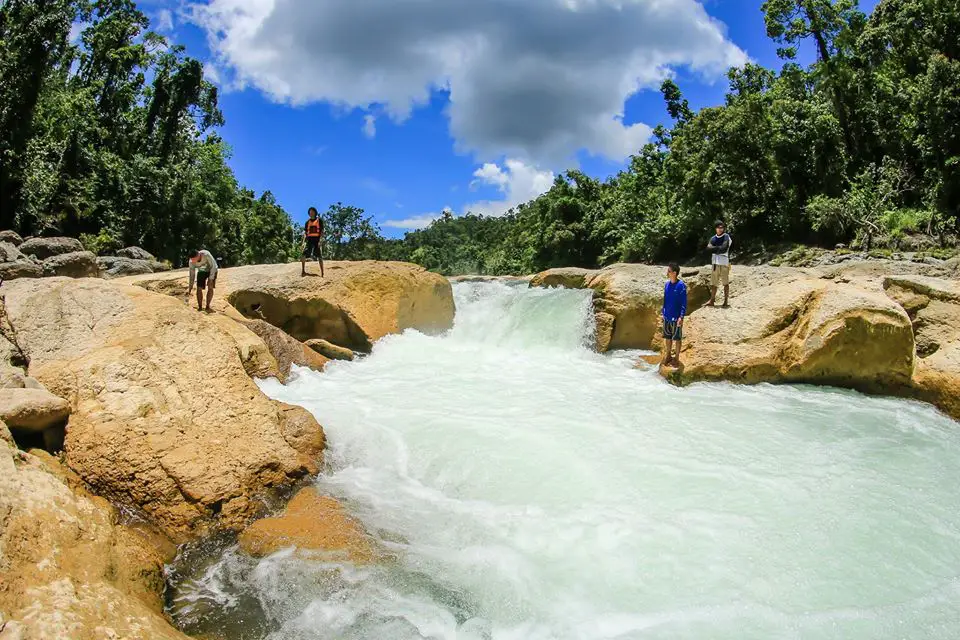 Ulot River is the ultimate destination for those wanting to experience a thrilling canoe adventure dubbed the Ulot Torpedo Boat Extreme Ride. Expect bumps and humps as the boat takes you to strong rapids of the river which ends at Deni's Point. Here, you can have a picnic and swim in the cool and crystal-clear waters. Huge boulders abound and you can try jumping or diving from one of these towards a deep part of the river.
Location/Jump-off: Brgy Tenani, Paranas
Fee: Php 1,800 a boat for five pax
Boating Time: 45 minutes
6. Sohotan Caves & Natural Bridge Park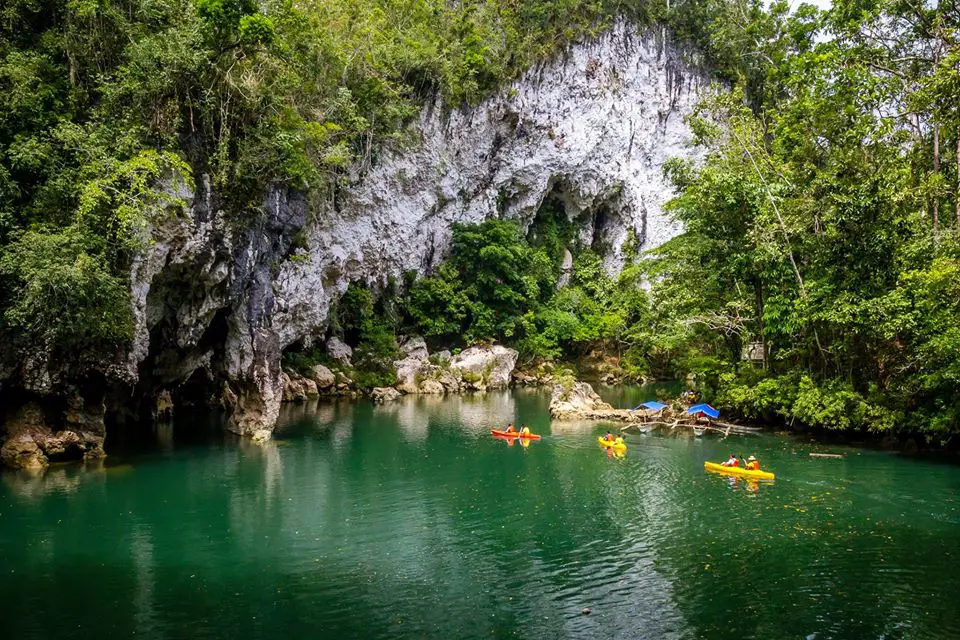 The Natural Bridge Park came into fruition in 1935 to protect the exotic rock formations, pristine rainforests, and caves along the Sohotan River. It's one of the most visited tourist spots in Samar and is a treasure trove for biological explorers. Navigate along the park and you'll find beautiful pools and limestone formations. There is also a cave that hosts numerous bats. Explore the jungle and you'll find yourself in the middle of ecological bounty.
Location/Jump-off: Brgy Guirang, Basay
Kayaking Fee: Php 150 each
7. Marabut Rock Formations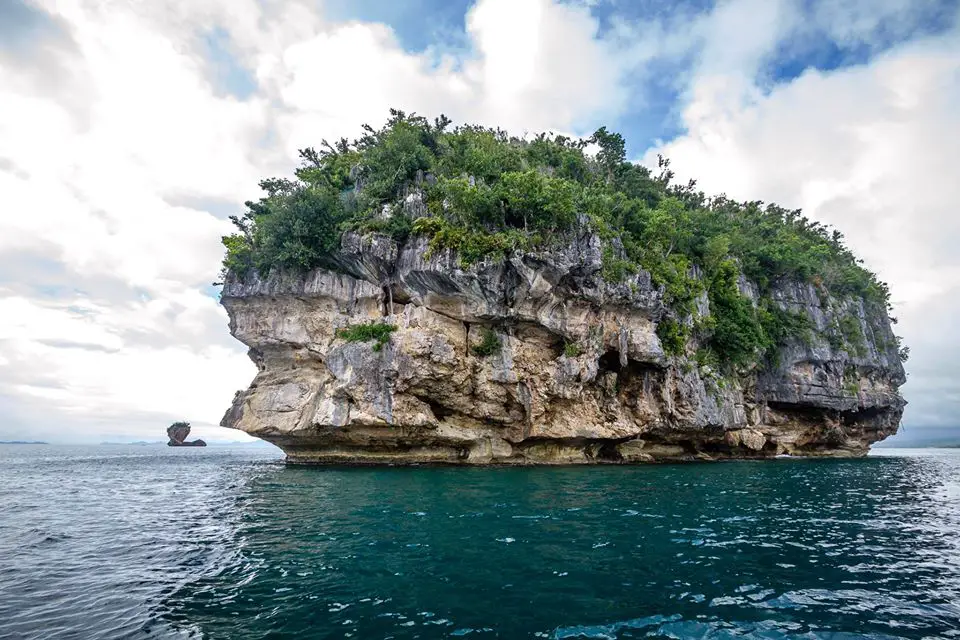 Marabut Marine Park, located at San Pedro Bay, hosts numerous limestone rock formations, some towering for more than 30 meters high with their own vegetation. They're almost like floating islands in contrast with the blue sea. You can try jumping from one of these if you're an expert diver and swimmer. If you're done visiting them, you can proceed to a 16th Century Lighthouse, located on an islet. Here, you'll get a stunning view of the surrounding seascapes plus encounter different kinds of birds.
Location/Jump-off: Brgy Osmena, Marabut
8. San Juanico Bridge
San Juanico Bridge is arguably one of the most easily recognized tourist spots in Samar province, being the longest bridge in the country. It connects Samar with neighboring Leyte island. Aside from its length, the bridge boasts of an arch-shaped design and measures 1.34 miles in length. Add to that the breathtaking views of the seas and islands as you drive along the bridge.
9. Samar Archaeological Museum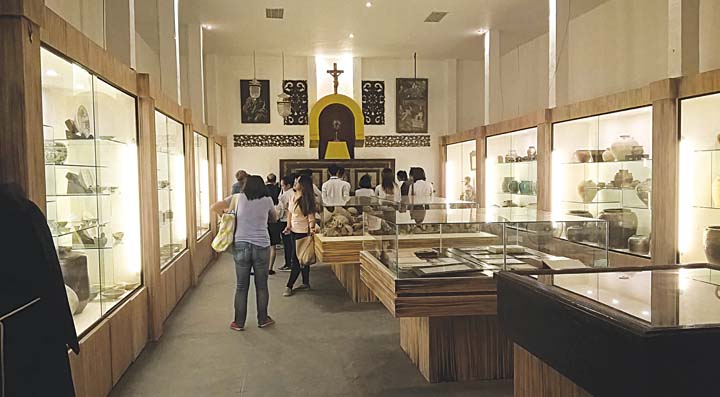 The Samar Archaeological Museum is one of the recognized cultural tourist spots in Samar. Sitting near Samar's premium beaches, the museum displays a varied array of historical and cultural materials such as burial jars, Chinese porcelains, religious statues, and log coffins containing skeletal remains.
Location/Jump-off: Calbayog City
10. Tarangban Falls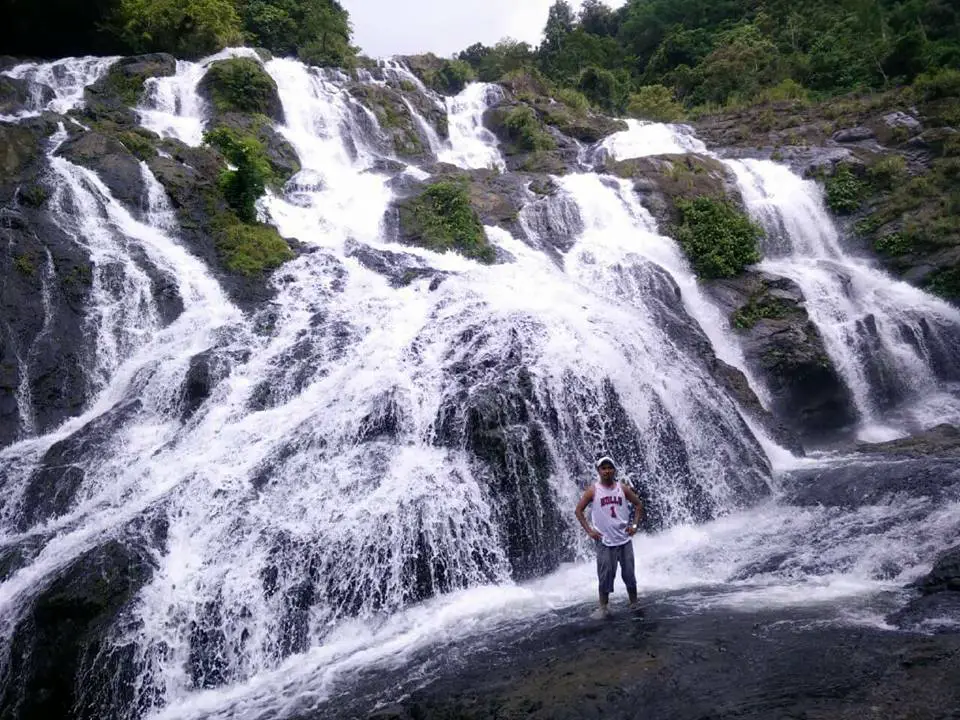 Tarangban Falls is one of the less-known tourist spots in Samar province but it's one worthy of further exploration and documentation. It boasts of several layers cascading on top of each other. Collectively, the waterfall measures hundreds of feet, making it one of the highest in Samar and the region.
Location/Jump-off: Calbayog City
Trekking Time: 30-40 minutes
11. Bangon Falls
Bangon Falls is another spectacular cascade you should not miss in Samar. It has two primary layers with opposite designs. The first layer cascades like a curtain while the second layer appears like a bridal veil. Each cascade has a wide and very deep pool, perfect for those wanting to take a thrilling plunge. The brook feeding the falls comes from dense forests upstream where endemic flora and fauna species thrive.
Location/Jump-off: Brgy San Joaquin, Calbayog City
12. Biri Island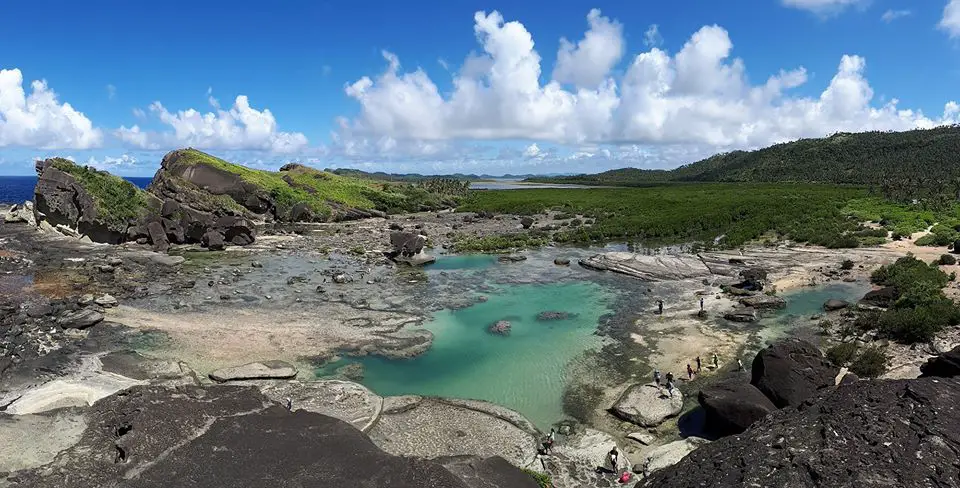 Biri Island lies in the northern part of Samar. It showcases stunning rock formations such as the so-called Magasang, Bel-at, Magsapad, Caranas, Macadlaw, and Puhunan. You can explore all these if you want and take Instagrammable shots. Other favorite activities you can do here are snorkeling, scuba diving, kayaking, surfing, and paddle-boarding.
Location/Jump-off: Lavezares, Biri
Boat Ride: 20 minutes
13. Basey Church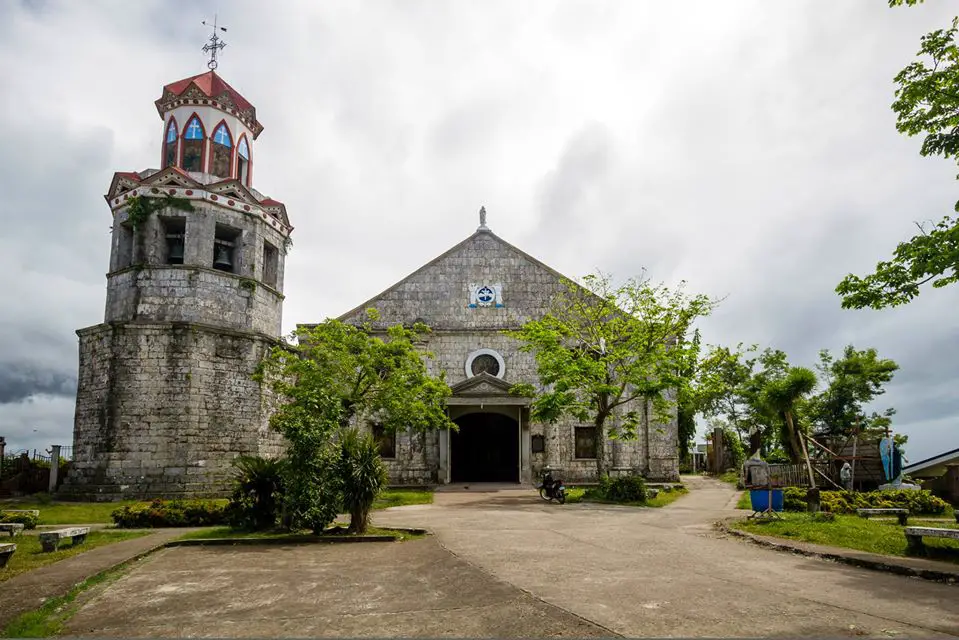 Basey Church is one of the recognized historical tourist spots in Samar province, dating back during the Spanish times. It sits on an elevated spot and is distinct for its huge bell tower. The church features creative stained glass and artistic depiction of biblical scenes on its ceilings and walling. Saint Michael, the town's patron saint, rests on the altar and the locals celebrate his feast every September 29.
Location/Jump-off: Basey town
14. Blanca Aurora Falls
Blanca Aurora Falls may not be as majestic as the aforesaid waterfalls but it does have a special charm and allure of its own. Locals and tourists alike love coming here to swim on its inviting waters while others ought for cliff diving. There are tables and cottages available for cooking meals and holding a picnic.
Location/Jump-off: Brgy Blanca Aurora, San Jorge
15. Capul Lighthouse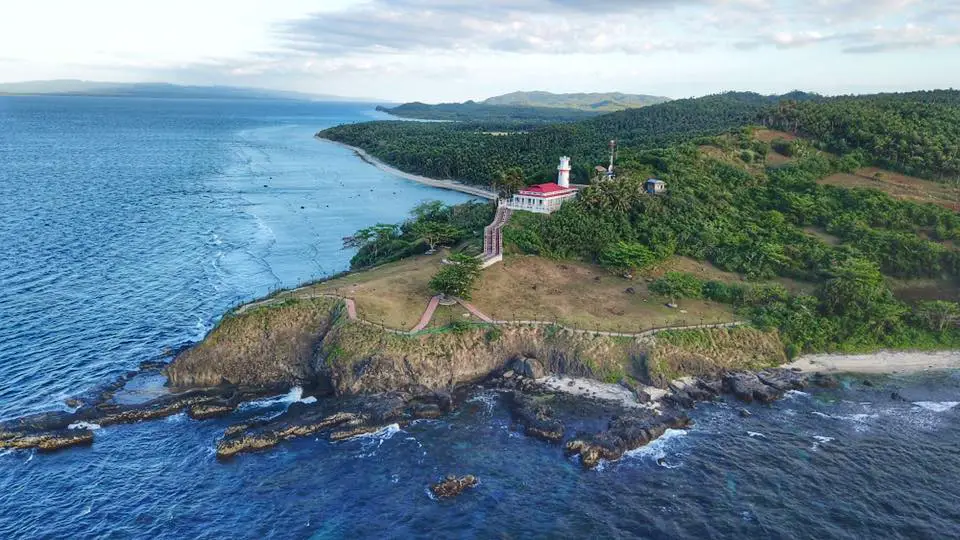 Capul Lighthouse was built to warn the villagers of impending raids from pirates or plunderers during the Spanish times. It's one of the known historical tourist spots in Samar. Aside from its historical significance, it offers a breathtaking view of the seas and the cliff. There is a site near the lighthouse where visitors can have a picnic.
Location/Jump-off: Capul Island
16. Sulpan Cave
Sulpan Cave is ranked among the best caves in Samar and the entire region. It's unique for having a charming waterfall before its entrance. Measuring more than five kilometers long, the cave houses stunning stalactite and stalagmite rock formations, an underground river, and lakes. The cave is just a walking distance from the Pinipisakan Falls
Location/Jump-off: Brgy Bai-ang, San Jorge
17. Calicoan Island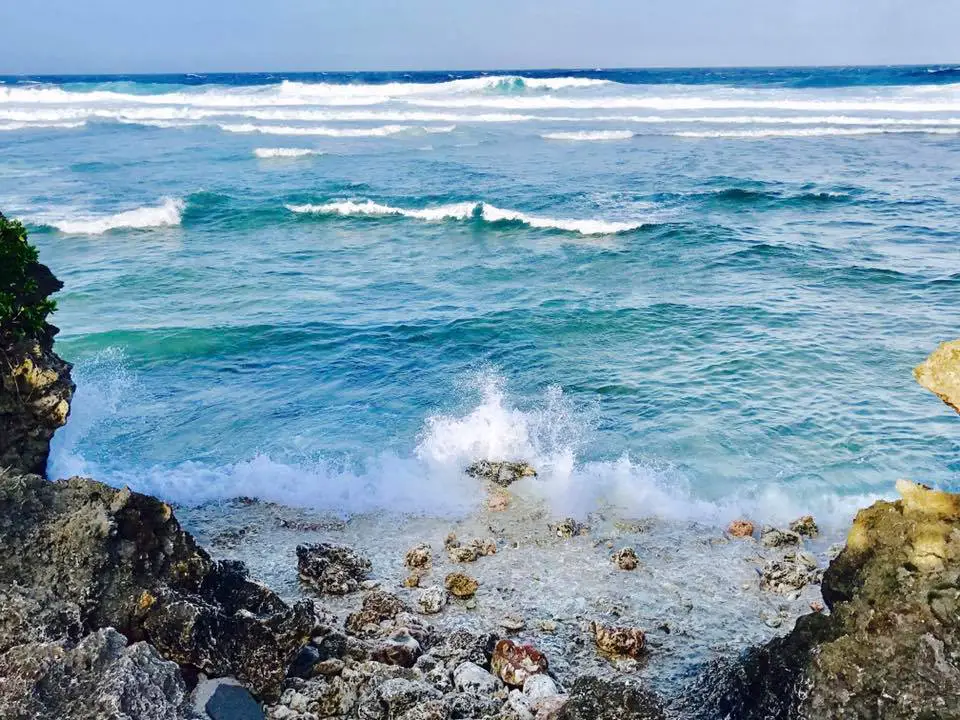 Calicoan Island is located some kilometers away from mainland Samar. It is a perfect getaway for those who prefer less touristy destinations. If you're an introvert like me, there's just nothing like it here. Imagine just simply lying on the beach while gazing at the serene waters, the waving palms, and the unspoiled white beaches. Plus, you'll feel a sense of belongingness here because the locals are friendly and hospitable.
Location/Jump-off: Guiuan
18. Lobo Cave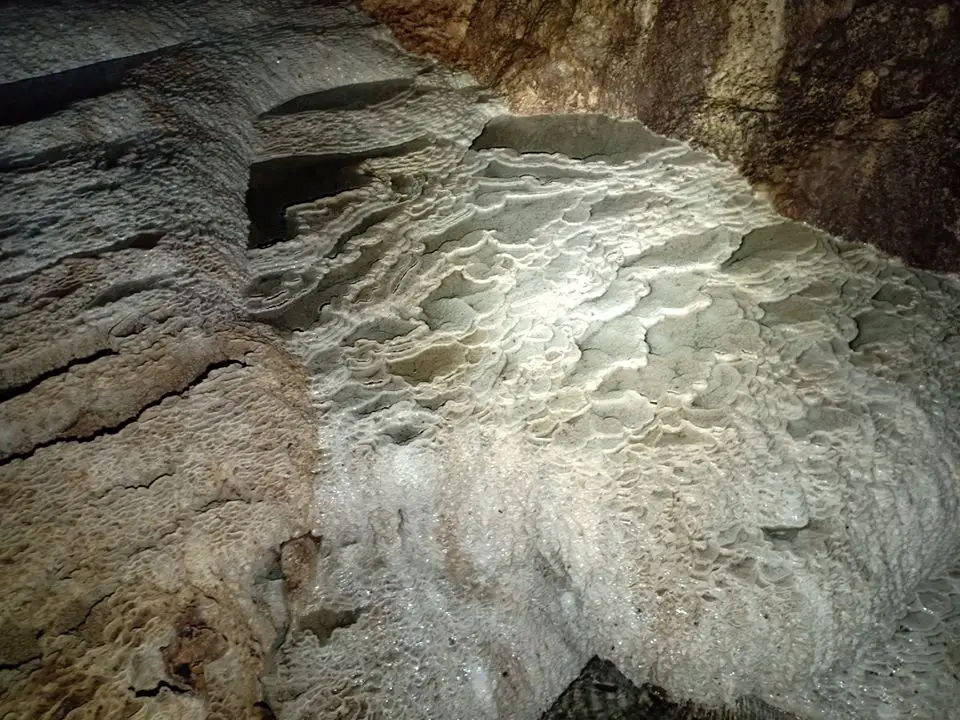 Lobo Cave is one of the legendary tourist spots in Samar province. Locals believe that fairies (called enkanto in the local dialect) inhabit the cave. When you get here, ask a local tour guide and you'll hear a lot of fascinating stories about the cave. Inside, you'll find a large stalagmite formation which resembles a mythological angel. Lobo cave also features an underground river and a cascading waterfalls.
Location/Jump-off: Brgy Tagbayaon, Jiabong
19. Belat Pool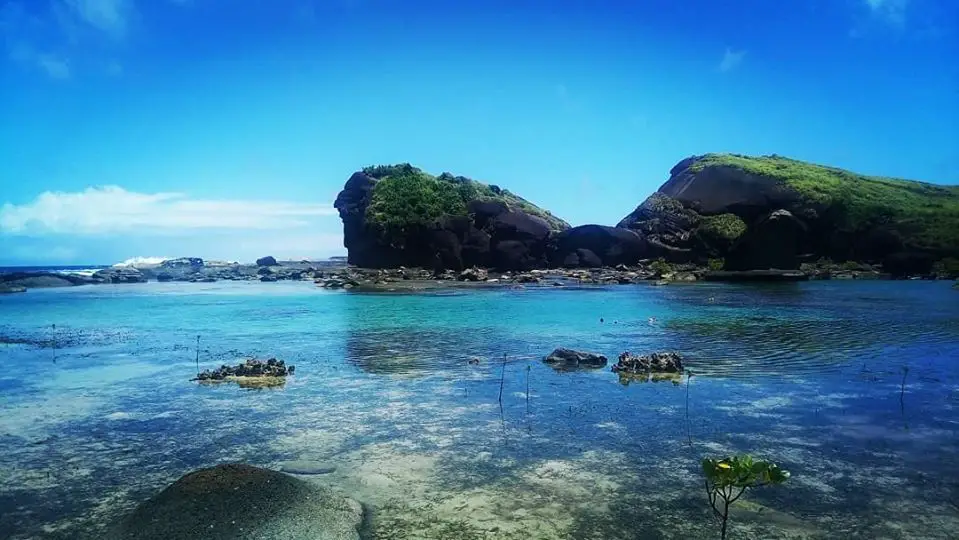 Belat Pool is locally-known for its crystal-clear waters and the beautiful rock formations surrounding it. It's fit for both diving and swimming. Even bachelors can easily learn how to swim here because of the calm waters. Just make sure an expert swimmer is always on the lookout though.
20. Samar Island National Park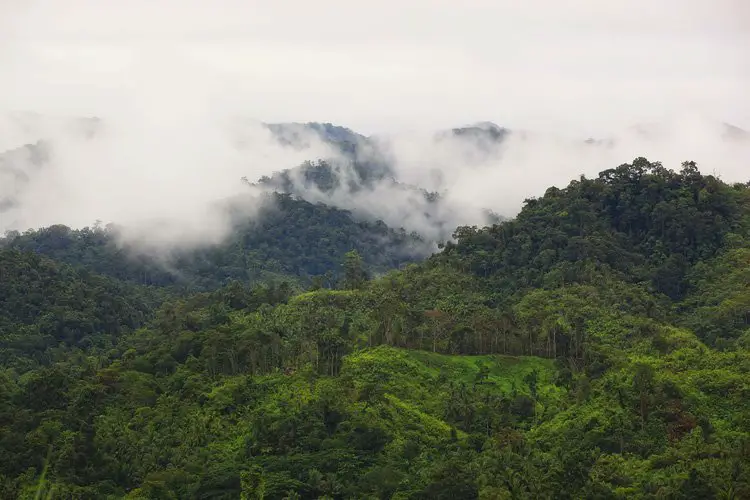 Samar Island National Park hosts the Philippine's largest contiguous tract of old-growth rainforest. Covering an area of more than 333, 300 hectares, the park is home to endemic and endangered species, making it a biological hotspot. The park also includes some of Samar's notable landmarks such as the Sohotan Natural Bridge National Park. Much of the park has been logged through the years. Fortunately, more community-based initiatives are springing up to protect the park while espousing community-based development via ecotourism.
For Your Information
If you need more information that may help in setting up your itinerary to the tourist spots in Samar province, do contact the following:
Related Articles:
Photos Courtesy of: Samar Provincial Tourism Office, Jon Piczon, Karl Jamandra, Ferdz Decena, Becoming Filipino
Please follow and like us: