Here is your complete travel guide to the tourist spots in Tublay Benguet.
Tublay stands to be the next premier ecotourism destination, not just in Benguet but the whole Cordillera region.
Similar to the famous Sagada of Mountain Province, Tublay also hosts numerous natural spectacles, from uncharted caves to stunning waterfalls, hot springs, white rock formations, and more!
I have been to Tublay, Benguet several times and every time I do so, I discover and experience something new. Yes. There's just a lot to discover here.
How to Get to Tublay, Benguet?
Baguio City to Tublay. From Baguio City, take a jeep bound to Acop Shilan. It takes around 20-35 minutes to reach the municipal town of Tublay. However, the trip could take hours during peak hours and traffic jams. It is then best to go there during the early morning.
Jeeps are stationed at barangay Magsaysay, near a road leading to the Baguio Public Market. There are no fixed schedules. The jeep departs every time it is filled to capacity.
Most of the identified tourist spots in Tublay, Benguet are located on remote barangays. You can immediately proceed to these. However, if you want to first acquaint yourself, proceed to the municipal tourism office.
There, you could ask for guidance and basic information about your preferred destinations.
Manila to Baguio City. Ride buses particularly Victory Liner and North Genesis bound to Baguio. They have regular trip departures. Both also have stations at Pasay and along EDSA in Cubao. Fare ranges from 475 to 490 pesos. The trip takes around five to six hours.
Behold Tublay's Tourist Spots
1. Bayokbok Falls
Bayokbok falls is among the most popular tourist spots in Tublay. It cascades in a sliding manner towards a very deep and wide pool. During good weather conditions, the pool reflects an emerald-green appearance. Bare rock formations surround the pool. These are perfect spots for cliff jumping or diving. Bayokbok falls is a three-layered cascade and to get to the third falls, one needs to climb over the first and second. Similar to the first fall, the third layer cascades on a very deep pool, crammed on two cliffs.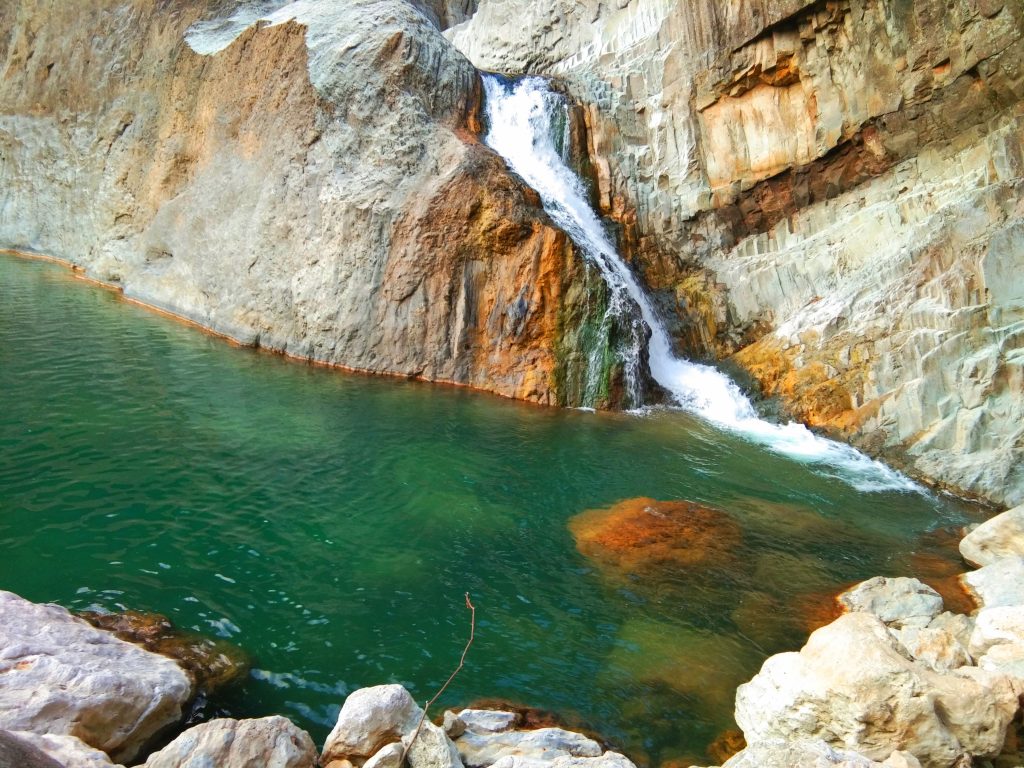 2. Shamsham/Siyam-siyam Falls
Shamsham falls in barangay Baayan is the highest falls I visited in Tublay. It descends like heavenly drizzles for more than 70 feet, carving a shallow pool. The best way to enjoy the falls is to position yourself on its base while its cascading waters give a rejuvenating massage. To get to the falls, one needs to hike for at least two hours from the trailhead, following a river. Along the way, you'll pass by several, smaller waterfalls. Some of these have wider and deeper pools than the main Shamsham falls. Expect also to trek on dense forests where you can chance of unique flora and fauna such as orchids, and different bird species.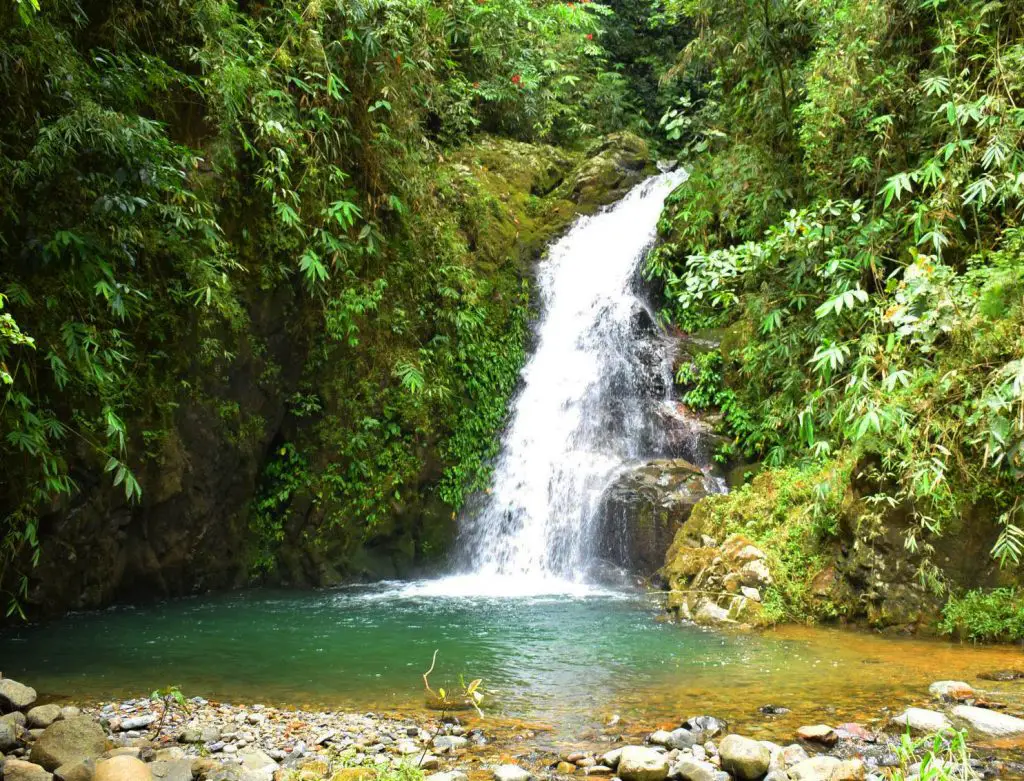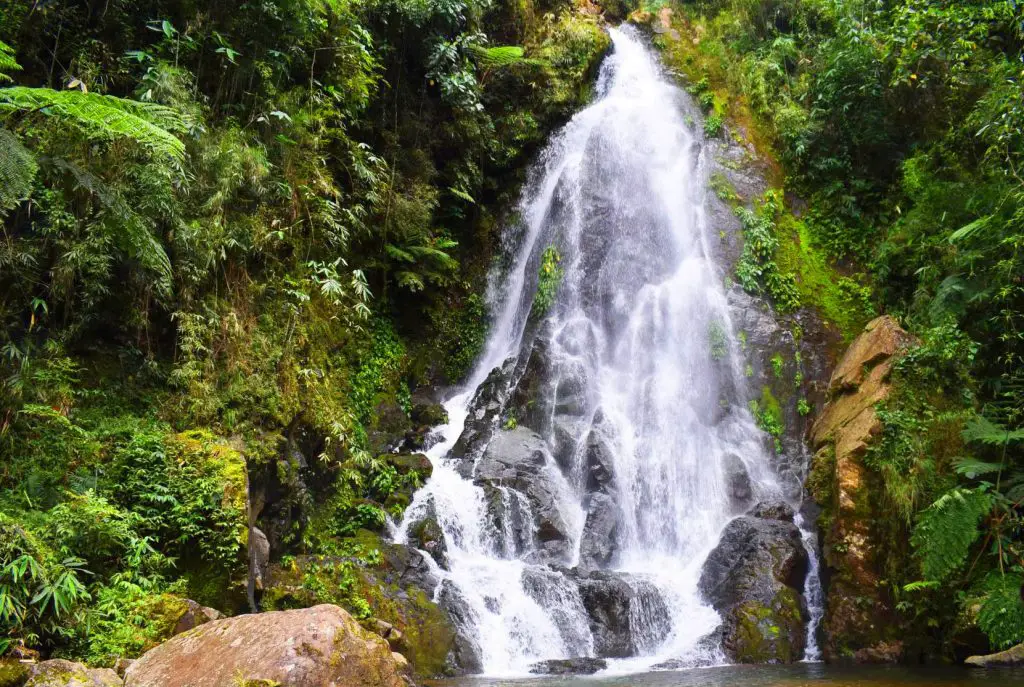 3. Bengaongao Cave
Bengaongao Cave is one of the rising tourist spots in Tublay. It features a huge opening that is littered with big boulders. As you approach the cave's entrance, you might imagine a cathedral dome. Inside the cave, you'll witness stalactite and stalagmite formations. which project different shapes and sizes such as pillars, spires, columns, a donkey's ear, rice terraces, and so much more.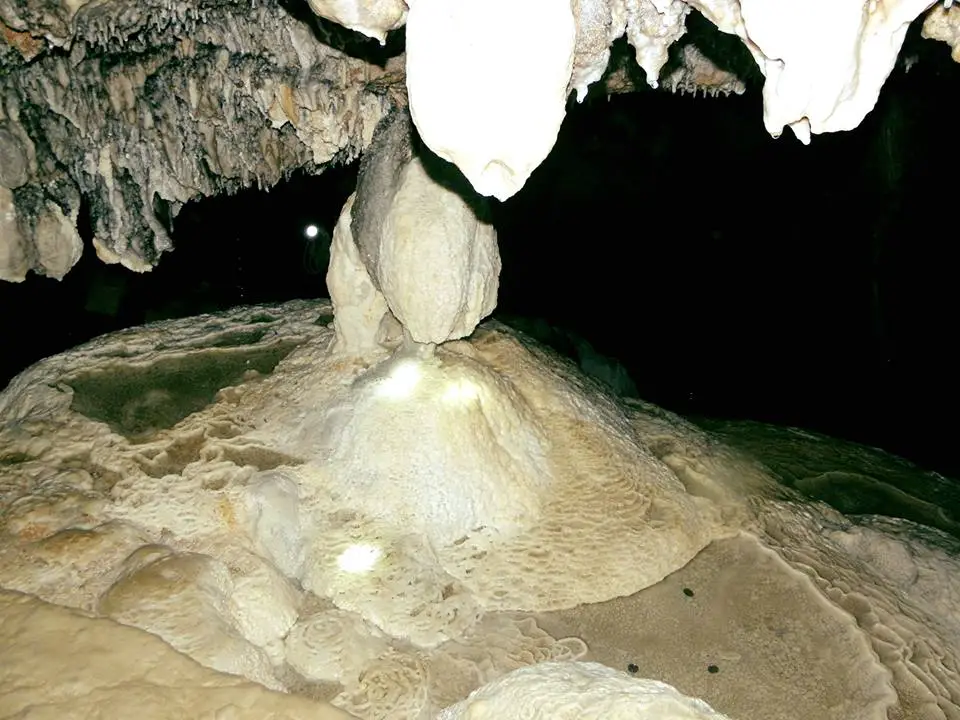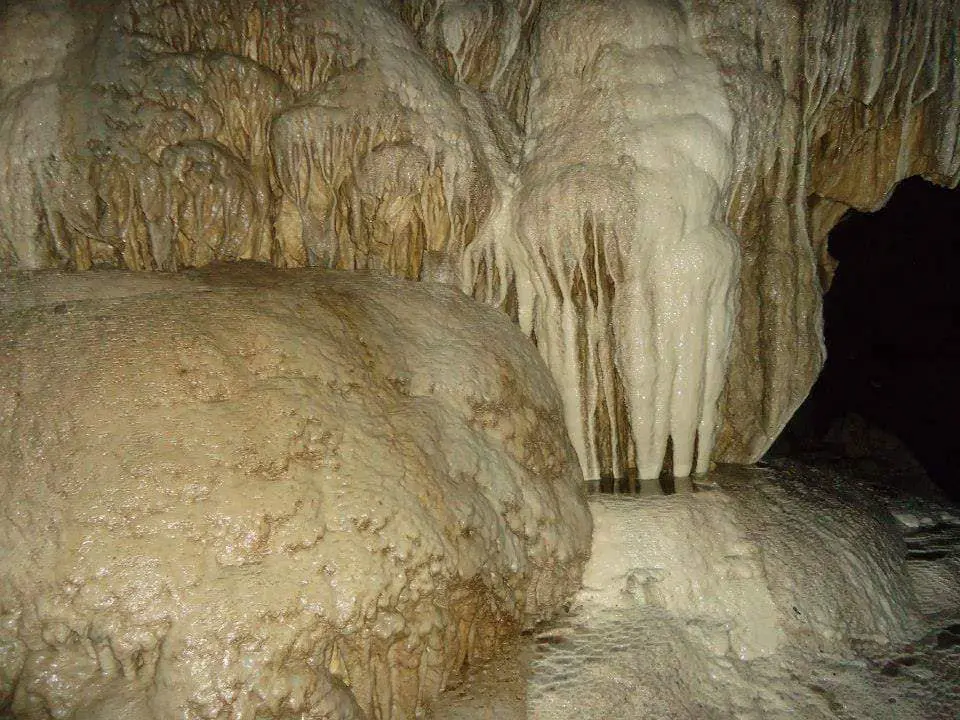 4. Paterno Cave
Paterno Cave is also one of the recognized tourist spots in Tublay, and it's just a walking distance from Bengaongao Cave. The cave tends to be drier and to get inside, expect to squeeze yourself on a narrow opening. The most popular sight here is a rock formation resembling an elephant's trunk. According to the locals, the cave is named after Gen. Paterno who used the cave as a hideout from the invading American forces.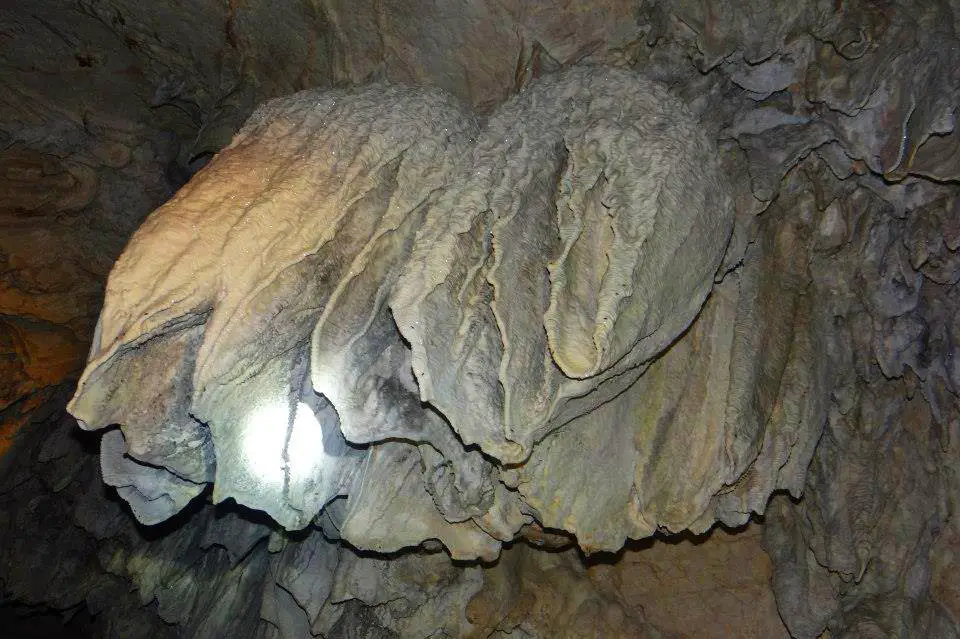 5. Kettong Falls/Kitong Falls
After visiting Paterno and Bengaongao caves, you can walk your way down to Kettong falls and have a rejuvenating moment. It is a small cascade dropping from one of Bengaongao cave's opening. It literally dries up during summer, however, it carved a very deep pool with icy-cold and crystal-clear waters. The depth of the pool remains unmeasured up to this day. I'll just say, it's very, very deep. Stunning, white rock formations surround the pool.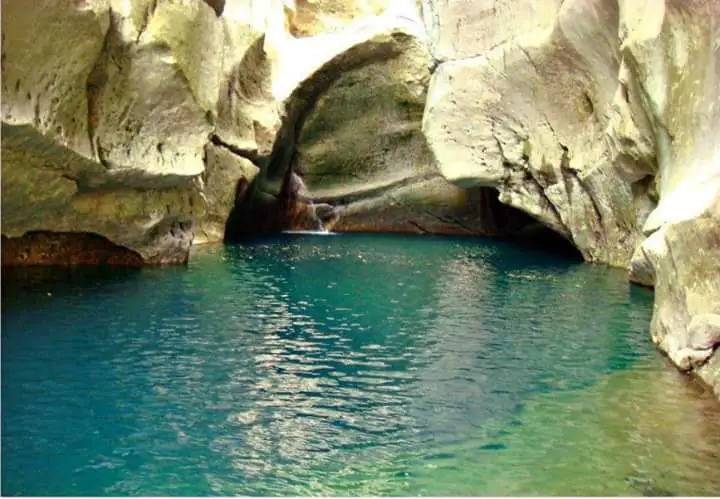 6. Asin Hot Spring
Asin Hot Spring lies in barangay Tuel, near Bayokbok falls. It is a popular attraction among locals from La Trinidad and Baguio City due to its proximity. After basking on Asin Hot Spring, visitors could enjoy the cold waters of Tuel River. Along its length, there are natural pools, fit for swimming. White rock formations can also be seen there. If one follows the river upstream, one can find mini-waterfalls with naturally-built pools.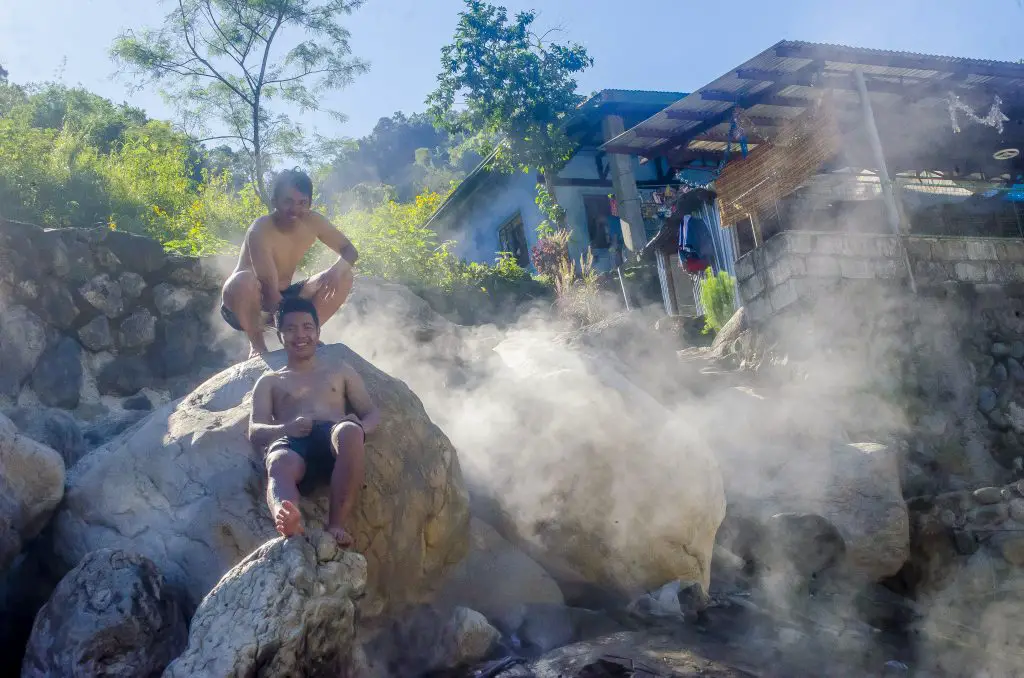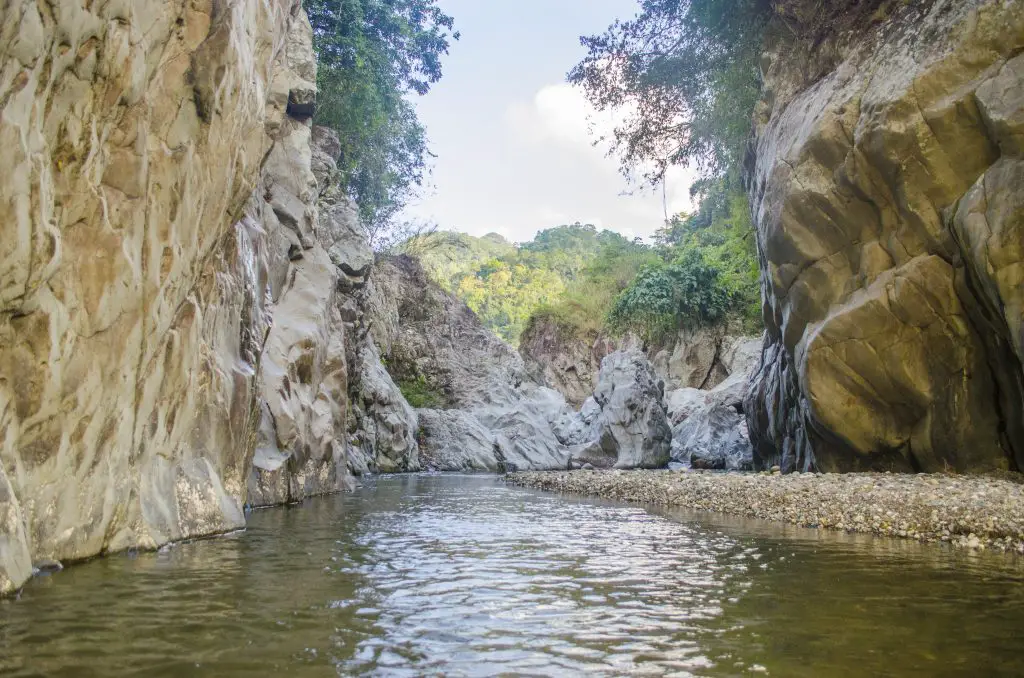 7. Winaca Eco-Cultural Village
This is a 38-hectare village haven, just some minutes of walk from Acop-Shilan. It provides opportunities for nature immersion, and cultural exposure. Beautiful forests cover much of the landscape. There are pine trees, tree ferns, mosses, century-old trees, and ornamentals here. Here, you'll also find different indigenous houses. The entrance fee is 50 pesos for adults and 30 pesos for kids.
READ: Winaca Eco-Cultural Village (UPDATED): Complete DIY Guide
8. Mt. Pokgong
Mt. Pokgong is a shared mountain with the municipalities of Sablan, and Kapangan. Its summit provides a panoramic view of the surrounding mountains including the low-lying plains and coastal areas of La Union. Grasses and a few shrubs cover the summit. On the lower slopes, however, patches of dense forest still thrive. These provide sanctuary for endangered wildlife species. A thrilling part of the trail to the top is the so-called Knife Edge, a narrow ridge that projects a 360 degrees view.
9. The Habitat
The Habitat showcases sustainable farming methods such as agroforestry. This was started by Dr. Michael Bengwayan, a local scientist and environmentalist. It mostly comprises of pine tree stands. Aside from common crops such as citrus and Arabica coffee, the Habitat also hosts indigenous plants including several wildlife species such as monitor lizards, frogs, and different species of birds. Though this is among the least known tourist spots in Tublay, Benguet, it promises opportunities for sustainable agro-tourism.
10. Benedictine Convent
11. Los-Oc Tower View Point
12. Century-Old Balete Tree
This iconic tree stands along the road. You can view this when heading to or from Bayokbok falls or Bengaongao and Paterno caves. If you love capturing unique photos for Facebook and Instagram, don't miss visiting this spot. Just a few minutes of walk from here is the Sili Cave which is yet to be open to tourism.
13. Teytey River
Teytey River is another pristine destination you should see if you're an eco-adventurer. When going here, you'll pass by a mountain that resembles the shape of a bullfrog.
14. Ambassador View Deck
This is just along the Halsema Highway. From here, you can view the Santo Nino Mines which already stopped operations due to a price drop.
15. Basil Rice Terraces
These terraces are found in barangay Basil where remnants of primary forests still remain. These forests sustain the creeks irrigating the said terraces. It's best to come here just before the harvest season and a few weeks after the planting season. If you want to beat the heat, there's an adjacent river with natural swimming pools.
16. Sili Cave
Situated some meters away from the Balete Century-Old Tree, Sili Cave is not yet open for tourism. The local authorities are still validating the site to make sure it's safe and convenient. Just like Bengaongao Cave and Paterno Cave, Sili Cave also contains stalactite and stalagmite formations.
17. Basil Spanish Trail
Basil Spanish Trail is just among the many remnants of the Spaniards who led a series of expeditions into the Cordillera mountains. Today, it is used as a trail going to farms and communities.
18. Daclan Organic Farms
These farms are collectively managed by a local farmers' cooperative. Here you can experience the practices and techniques of organic farming. Surely, you'll enjoy learning how to grow crops without chemical pesticides and insecticides. That's safe for you and the environment.
19. Tublay Mokusaku Facility
Organic farms abound in Tublay. And one of the inputs used is Mokusaku produced by this facility. This is a must-see if you are a farmer yourself and you want to have a hands-on experience on how mokusaku fertilizer is produced locally. You can also buy processed products here so you too, can start turning your farm into a sustainable model.
20. Baayan Rice Terraces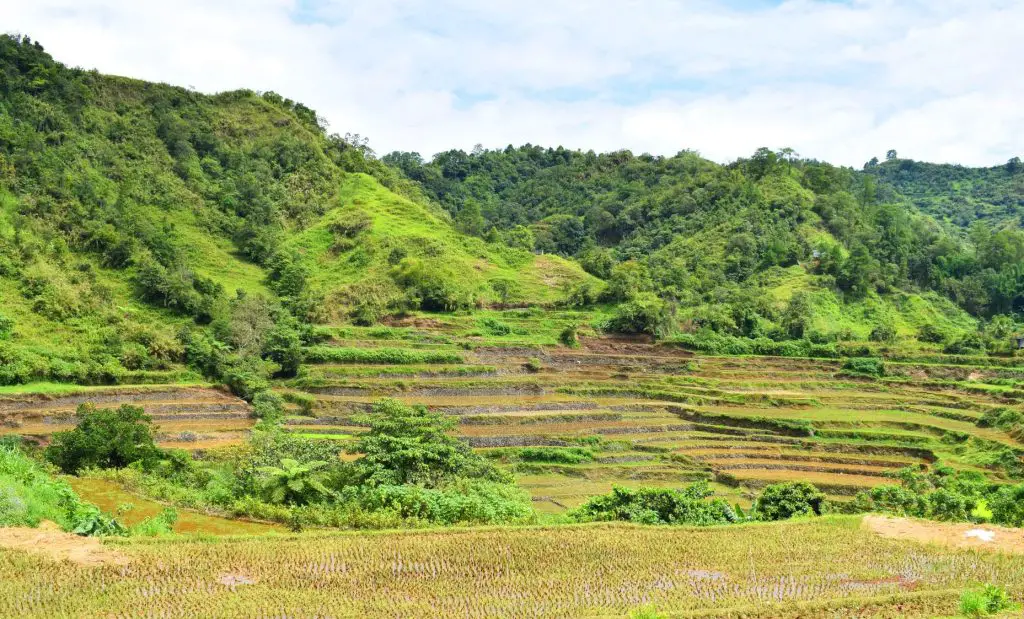 These terraces are found on a remote sitio called Togoy in barangay Baayan. Showcasing the hard work and the engineering skills of the locals, these terraces can be seen along the way going to Shamsham falls. Here, you can observe the indigenous practice of planting or harvesting rice, depending on the season of your visit. There's also a river where you can have a refreshing swim.
Try Speaking local Utterances:
As goes a popular adage, "When in Rome, do as the Romans do." In the same way, you can also try conversing with the locals using their language which is Ibaloi. This is especially helpful in building rapport with the community.
I get it. You don't need to be well-versed. But you can at least try common utterances such as the following. Have fun learning and using them:)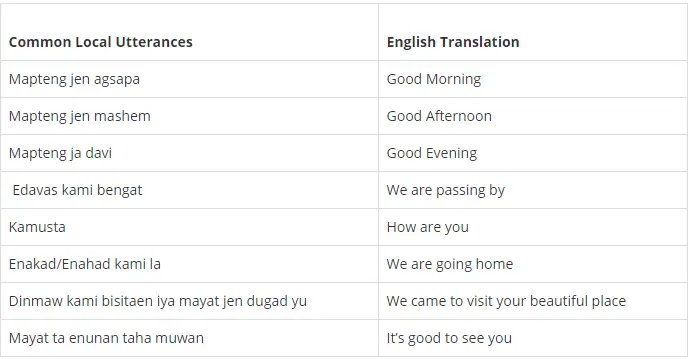 Tips and Reminders:
Don't ever litter. Let us help in keeping the tourist spots in Tublay clean and green.
Respect community culture and protocols by refraining from acts and utterances which may be offensive. Among these include wearing revealing clothes and public display of affection (PDA).
Always secure a guide whenever necessary.
If needed, inform the barangay officials of your arrival and plan to visit Tublay's tourist spots.
Pay the necessary fees. That is one way for you to contribute to local development.
There is no network coverage on some barangays. In addition, most barangays don't have tourism amenities such as lodging or eatery. That is why consult with the barangay officials for them to recommend alternatives.
For your Information:
If you need more information that can help you in setting your itinerary to the tourist spots in Tublay Benguet, do contact:
Mr. Freddie Laron, Tourism Officer – 09998802688
For more travel destinations, please like our page, Daniel's Eco-Travels.
Related Articles:
Please follow and like us: