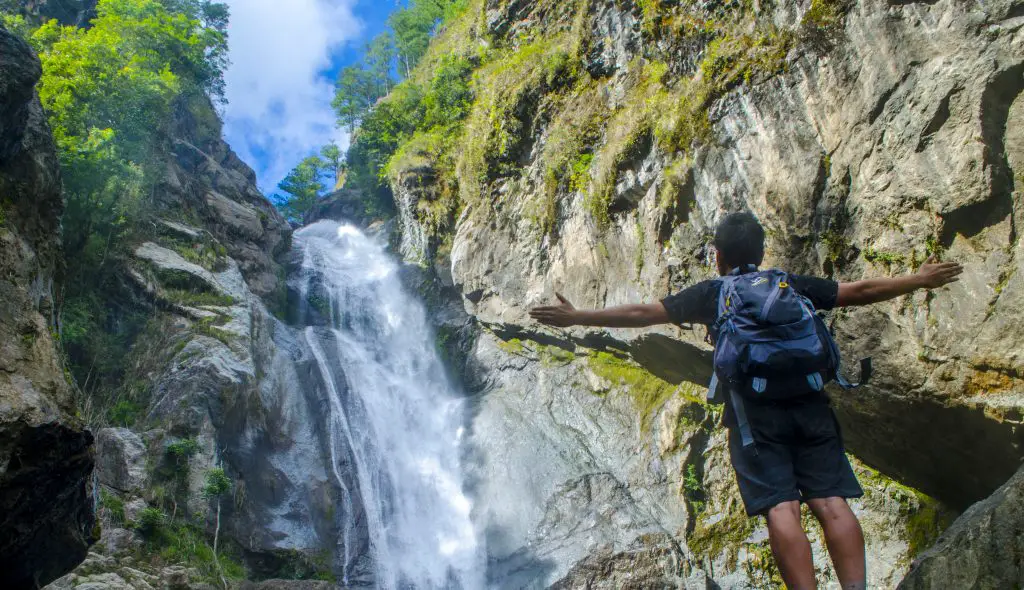 Tree Hugger. Mountain Climber. Jungle Explorer. Wild Swimmer. Nature Steward and Defender. Ecotourism Advocate.
I grew up climbing mountains, swimming rivers, chasing spectacular waterfalls, navigating unchartered trails, and exploring the dense forests of my home village Lias in Barlig, Mt. Province. Oh yeah, you can say I'm one heck of a beast. But don't worry, I'm toothless. I just love venturing into the unknown, getting lost, and finding my way back again.
Young as I was, I began nursing appreciation and connection to the natural world. The trees were my refuge. The birds and deer were my joy. The rustic scenery was my instant relief from stress. Relevantly, I learned about the sad state of the environment at an early age. As I grew in maturity and awareness of this interconnectedness, I developed a strong urge to be an active steward and guardian of nature.
Growing from an indigenous community, I got immersed in the beautiful culture of my people. I got woven into its vast richness and authenticity. Thus, I always find myself lost whenever I get detached from my roots. That nostalgic feeling of tracing myself back always lingers.
Yes, I am a breed of a beautiful culture intertwined with pristine nature. Oh, I forgot to say, I am a proud Igorot. And so, I carry with me that lifelong instinct of being able to contribute something good to our culture and the land.
That is why I created Daniel's Eco Travels to tell people how wonderful yet fragile the natural world is. Through my articles, photos, and reflection, it is my hope that people will be aware and understanding of not just beauty but also the plight of nature. In that way, they themselves will become champions of nature, humanity, and the future.
Like our Page namely, Daniel's Eco-Travels.
I traveled to most parts of the Philippines and I'm an ace away to my first travels abroad. I've been into urban extremes, to the most popular cities in the Philippines, and got to experience what they have in store.
But what really keeps nudging my travel instinct are off-beaten and ecotourism destinations. Caves, waterfalls, dipterocarp forests, mountains, rivers, wildlife, cloud formations, limestone formations, mossy forests. These natural spectacles envelop me with such profound joy and meaning, that I get ultimately connected with my being and purpose.
This Travel Blog Aims to:
Provide budget-friendly, and eco-friendly travel tips to fellow travelers.
Develop and deepen my readers' appreciation of the beauty of nature and lead them into a meaningful, and fun-filled encounter.
Promote the preservation of local culture.
Showcase the beauty of off-beaten destinations in the Philippines and beyond.
Promote an eco-lifestyle through organic foods, eco-lodges, etc.
Showcase local-based enterprises including their products and services.
ULTIMATELY, DANIEL'S ECO-TRAVELS seeks to promote environmental conservation and cultural integrity promotion while advocating for community-based and sustainable development.
Meet my Travel Buddies:
This blog would not have been possible without the constant support of these awesome people! They are my go-to whenever I get across alien terms and processes while working on this. Together, we aim to explore the world and create meaningful changes in our small little ways.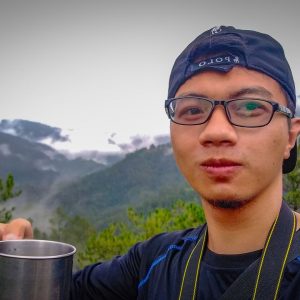 Neo Jay Garcia
Neo Jay Garcia is a freelance photographer, layout specialist, video editing geek, and a badass adventurer who can't help but keep climbing mountains and navigating wild forests. He is the awesome shooter behind some of the most stunning pictures in this blog. Check out some of his stunning shots here: ABOVE RIDGE. And yes, we've been lost in the forests multiple times. Feel free to message him for top-notch collaborations, may it be graphics, video editing, documentary, etc.
Ricky Lacbongan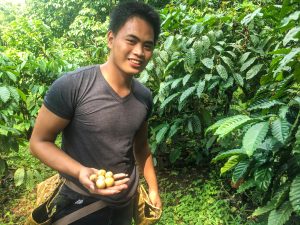 Ricky Lacbongan is a passionate lad who can't complete a day without reading manga series. He's a budding entrepreneur who loves to dabble in stocks. Believe me. We've been into extreme adventures that others may deem "dangerous." But we've learned so much from these experiences.
Alladin Albino Bañez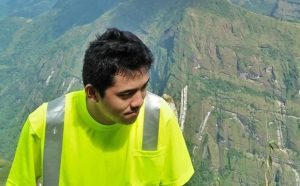 Alladin Albino Bañez is an inspirational content writer who loves to share profound insights about his travel experiences. Get lost in his words and you'll find yourself thinking about purpose or life. His travel blog themes beyond the superficial and transcends the existential.