Looking for the best Siargao tourist spot for your travel itinerary? Find out in this article. Learn what makes the island a top destination for surfers, beach bums, and nature lovers. Read on.
Nestled in the province of Surigao del Norte in the Philippines, Siargao Island has gained international acclaim as a premier destination for travelers seeking a slice of tropical paradise.
Boasting unspoiled beaches, azure waters, lush greenery, and vibrant island culture, Siargao has captivated the hearts of adventurers, nature lovers, and surf enthusiasts alike.
In this comprehensive guide, we will take you on a mesmerizing journey through the top Siargao tourist spots, showcasing the island's undeniable charm and enchantment.
From world-renowned surf breaks to hidden lagoons and captivating landscapes, Siargao promises an unforgettable experience for every traveler. Here we go!
1. Cloud 9 – The Iconic Surfing Mecca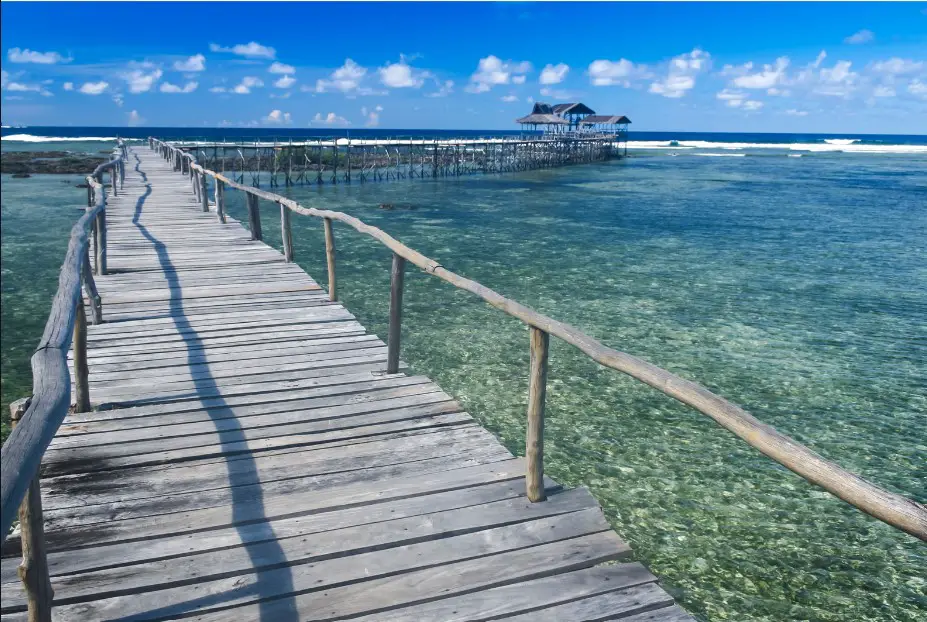 No visit to Siargao is complete without exploring Cloud 9, the legendary surf break that put the island on the global surfing map. It is a must-visit Siargao tourist spot.
Known for its thick, hollow tubes and challenging waves, Cloud 9 is a paradise for surfers seeking the ultimate thrill.
The adrenaline rush and the spectacular backdrop of lush palm trees and turquoise waters make Cloud 9 an ideal spot for both seasoned surfers and enthusiastic spectators.
For those new to surfing, the Siargao Surfing Academy offers lessons, allowing visitors to experience the thrill of riding the waves.
2. Magpupungko Rock Pools – Nature's Hidden Oasis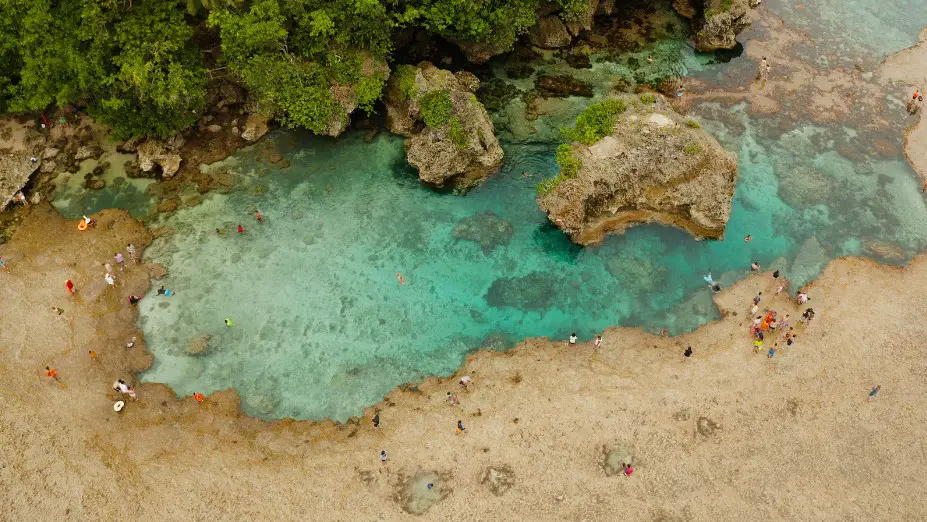 Located on the eastern side of Siargao, Magpupungko Rock Pools is a natural wonder formed by giant rock formations and tidal pools.
During low tide, the crystal-clear pools emerge, creating a surreal landscape perfect for swimming, snorkeling, and exploring marine life.
The captivating rock formations also offer an incredible backdrop for photography enthusiasts, making it a must-visit spot for nature lovers.
3. Sugba Lagoon – A Serene Escape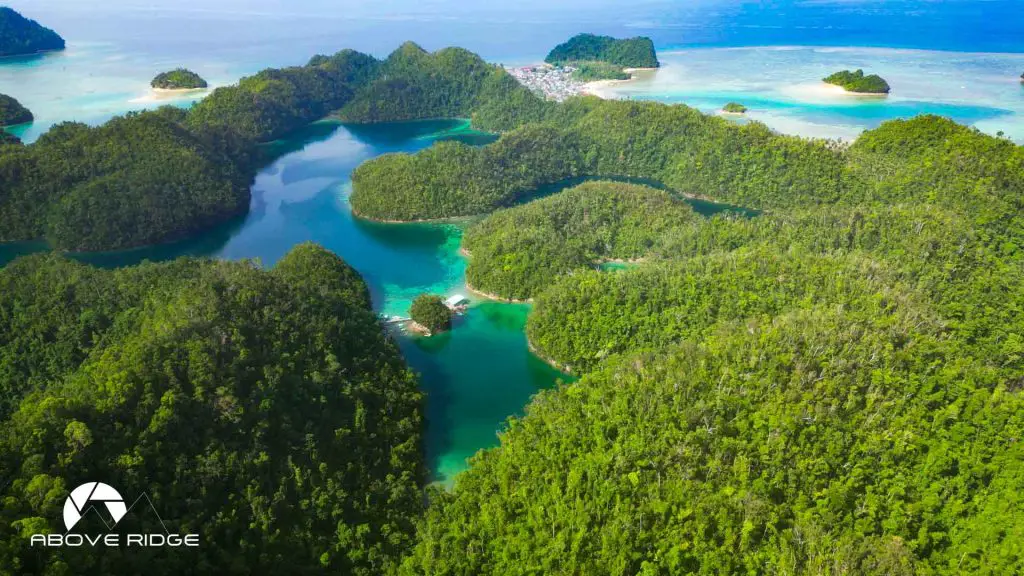 Escape the hustle and bustle of daily life by venturing to Sugba Lagoon, an idyllic paradise surrounded by lush mangroves.
To reach this tranquil oasis, visitors can take a serene boat ride through the mangrove-fringed channels, enhancing the overall experience.
Sugba Lagoon invites travelers to indulge in various activities such as kayaking, paddle boarding, and even cliff jumping into the refreshing waters.
For those seeking solitude and connection with nature, Sugba Lagoon is a hidden gem worth discovering. Today, it is one of the most frequented Sirgao tourist spots.
4. Guyam Island – A Tropical Dream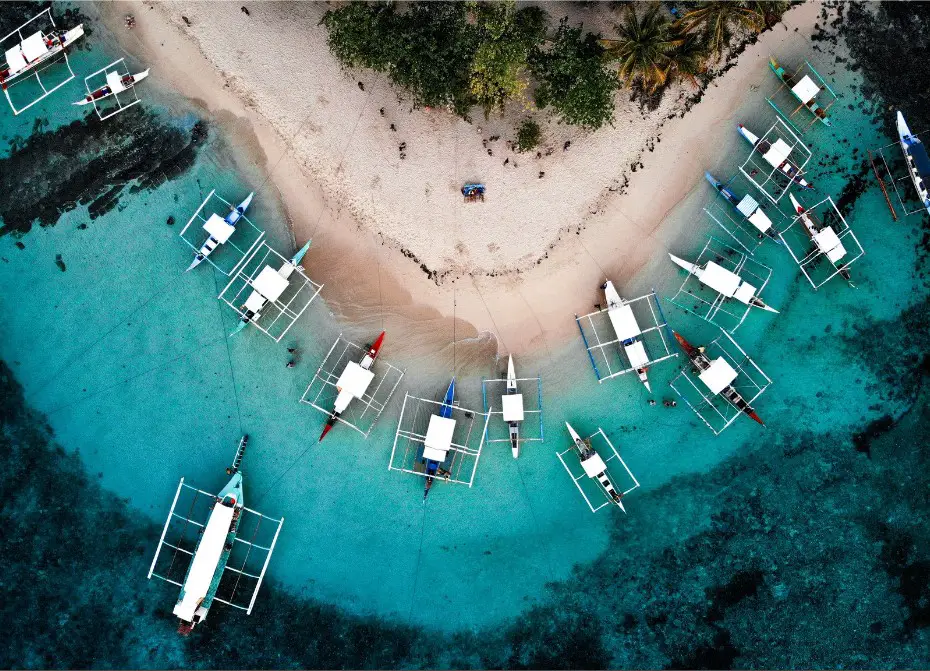 A short boat ride away from General Luna, Guyam Island is a tiny tropical dream come true.
With its powdery white sand and swaying palm trees, this island is perfect for a day of relaxation, beachcombing, and soaking in the serene ambiance.
Don't forget to bring your snorkeling gear to explore the vibrant marine life that surrounds the island, offering a kaleidoscope of colors beneath the crystalline waters.
This Siargao spot is rapidly hitting the spotlight due to its pristine condition.
5. Daku Island – The Perfect Picnic Spot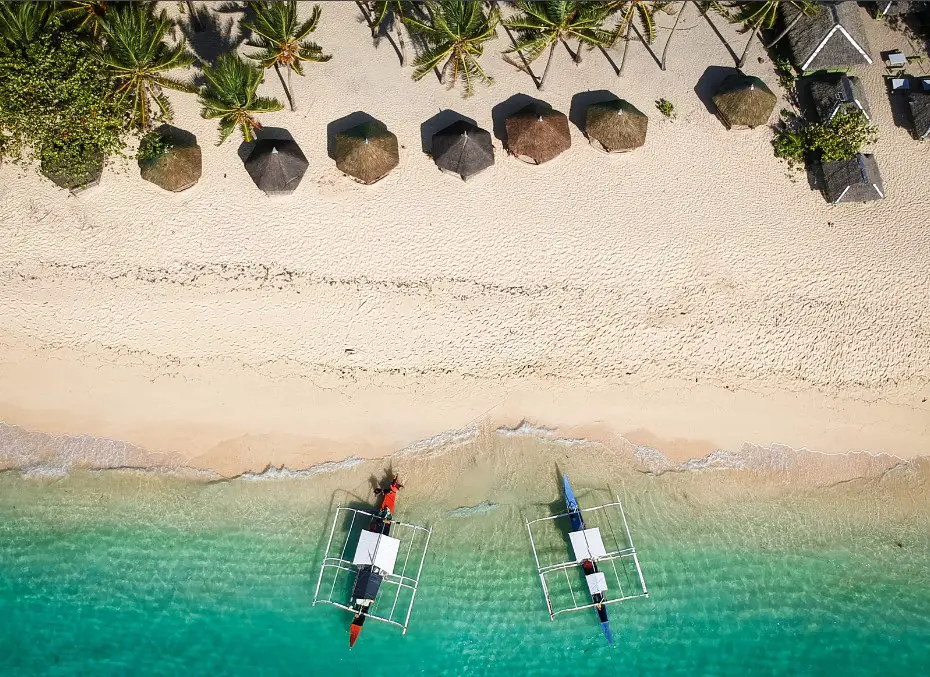 Adjacent to Guyam Island is Daku Island, a larger island known for its wide stretch of white sand beach and laid-back atmosphere.
The island is an ideal spot for a relaxing beach picnic with family and friends. Feast on freshly caught seafood, take a leisurely stroll along the shoreline or simply bask in the island's natural beauty.
Daku Island promises a day of leisure and connection with the sun, sea, and sand.
6. Naked Island – A Secluded Beauty
As the name suggests, Naked Island is uninhabited, leaving only its pristine sandy shores to admire.
This strip of sand emerges during low tide and is surrounded by clear waters, offering a unique and picturesque sight. It's an excellent spot for sunbathing, beachcombing, and taking postcard-worthy photos.
Naked Island is a reminder of simplicity and raw beauty. Truly, it is a tourist spot in Siagrao worth visiting.
7. Pacifico Beach – A Surfer's Paradise
For surfers seeking a more laid-back experience away from the crowds, Pacifico Beach is the place to be.
This secluded paradise boasts powerful waves that attract surfers looking for a quieter and more intimate connection with the sea.
Surrounded by coconut trees and green hills, Pacifico Beach offers a refreshing escape from the daily grind, allowing visitors to recharge their spirits amidst nature's splendor.
8. Maasin River – The Enchanted River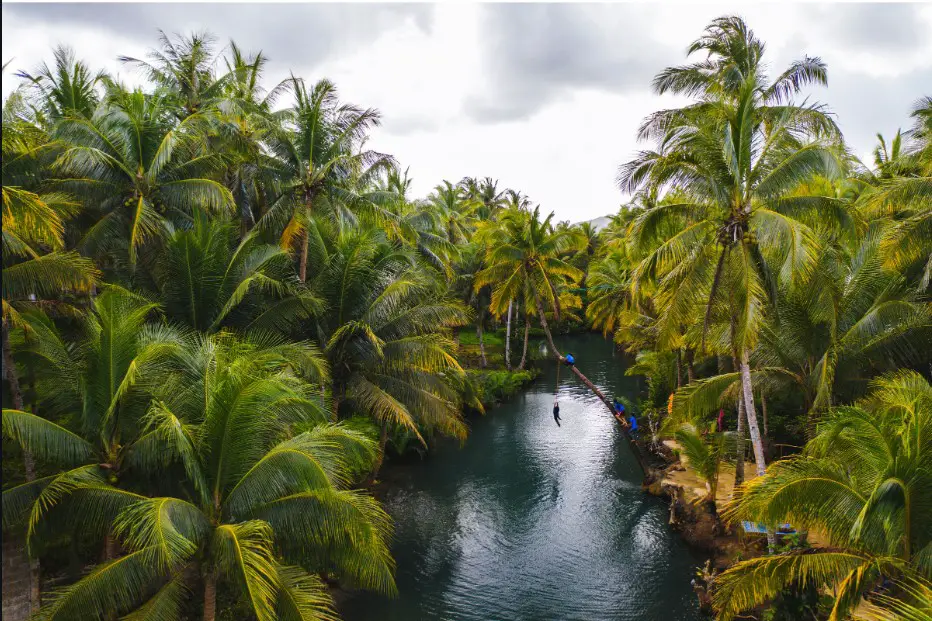 Listed among the thrilling Siargao tourist spots, Maasin River is not your typical waterway; it is believed to be enchanted by the locals.
The clear, emerald waters make it an inviting spot for a refreshing swim, especially during the scorching summer months. Don't miss the chance to experience the traditional bamboo raft ride, providing an enchanting and tranquil journey along the river.
Maasin River is a sanctuary for those seeking serenity and a deeper connection with nature.
9. Corregidor Island – Historical Treasures
For history buffs, Corregidor Island offers a fascinating journey into the past.
This uninhabited island was a significant battleground during World War II, and its ruins stand as a testament to the island's storied past. Explore the remnants of the war, visit the lighthouse, and pay tribute to the fallen soldiers while enjoying the panoramic views of the ocean.
Corregidor Island is a place of remembrance and reflection, allowing visitors to honor the island's history while immersed in its natural beauty.
10. Coconut Palm Forest – A Tropical Paradise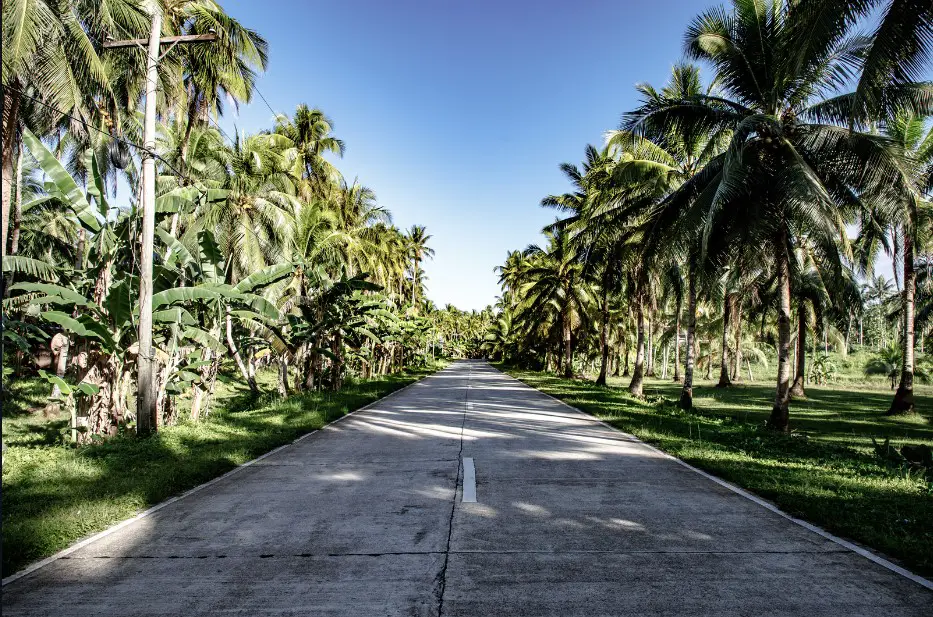 A visit to Siargao would not be complete without wandering through the enchanting Coconut Palm Forest.
This awe-inspiring sight showcases endless rows of tall coconut trees forming a captivating canopy that provides shade and relief from the tropical heat.
Take a leisurely bike ride or stroll through this lush green paradise and connect with nature at its finest. The Coconut Palm Forest offers a tranquil escape for those seeking respite from the modern world.
11. Tak Tak Falls – A Hidden Gem
Tucked away in the heart of the island, Tak Tak Falls is a hidden gem that awaits intrepid adventurers.
The trek through the dense forest is a thrilling experience, and the reward is the breathtaking waterfall that cascades into a cool natural pool, perfect for a refreshing dip.
Surrounded by verdant foliage and the sounds of nature, Tak Tak Falls offers a peaceful retreat away from the touristy areas.
12. Alegria Beach – Serenity Unplugged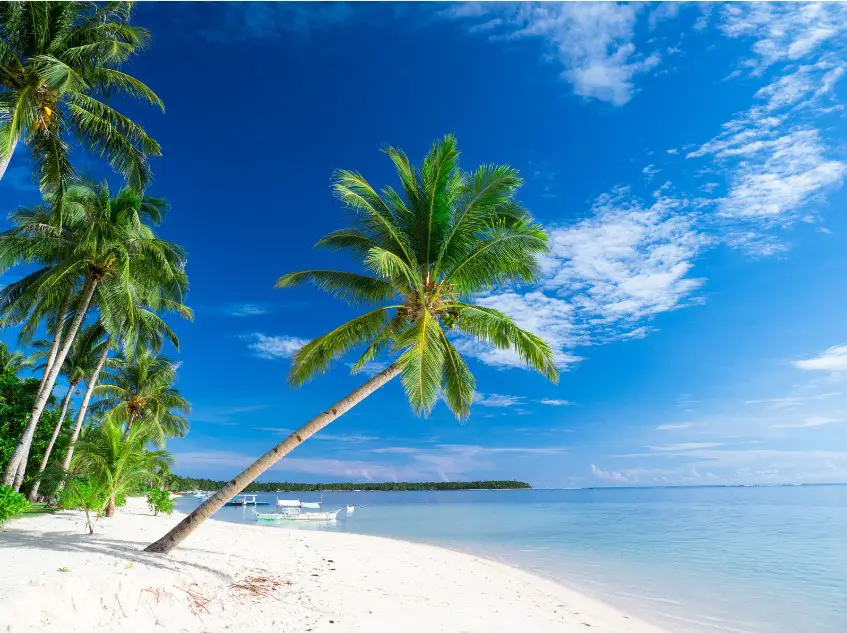 Escape the crowds and find tranquility at Alegria Beach, a serene spot known for its calm waters and powdery white sand.
With fewer visitors, Alegria Beach is a hidden gem where one can unwind, bask in the sun, and enjoy the soothing sound of gentle waves lapping at the shore.
It's an excellent place for beachcombing, enjoying a peaceful swim, or simply unwinding in a hammock under the swaying palm trees.
13. Tayangban Cave Pool – An Underground Oasis
For a unique adventure, head to Tayangban Cave Pool, an underground pool located within a cave.
This natural wonder is perfect for those seeking a refreshing dip in the cool waters while being surrounded by stunning stalactite formations.
To reach the pool, visitors will venture through a series of passageways, adding to the excitement of this extraordinary experience.
Tayangban Cave Pool is a captivating gem that showcases the wonders of Siargao's hidden underground treasures.
14. Del Carmen Mangrove Forest – An Ecological Wonder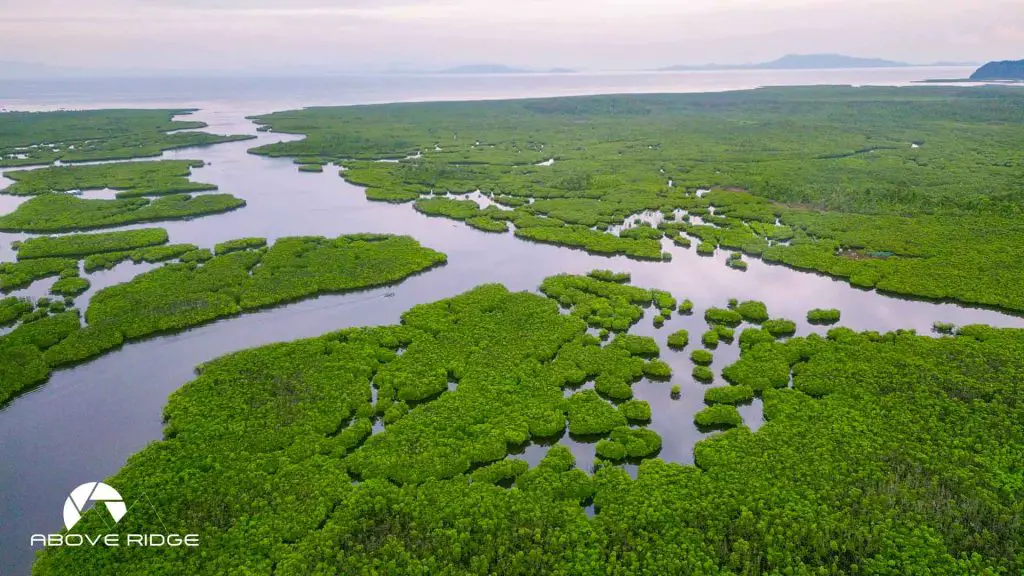 The Del Carmen Mangrove Forest is the largest mangrove forest in the Philippines and a UNESCO Biosphere Reserve.
Explore the labyrinth of winding mangrove tunnels on a kayak tour and witness the diverse ecosystem supporting an array of wildlife. The mangrove forest serves as a crucial breeding ground for various marine species, including fish and birds.
Del Carmen Mangrove Forest is a haven for nature lovers, offering an opportunity to connect with the environment and understand the significance of mangroves in maintaining the ecological balance.
15. Pilar's Viewing Deck – A Panoramic Vantage Point
Pilar's Viewing Deck offers a bird's-eye view of the coastline and the vast expanse of the Pacific Ocean.
The viewpoint is especially popular during sunrise and sunset, providing an unforgettable moment to capture the beauty of Siargao from above.
The panoramic vista is awe-inspiring, and visitors often find themselves mesmerized by the vastness of the ocean and the rugged coastal landscape.
16. Union Beach – A Secluded Retreat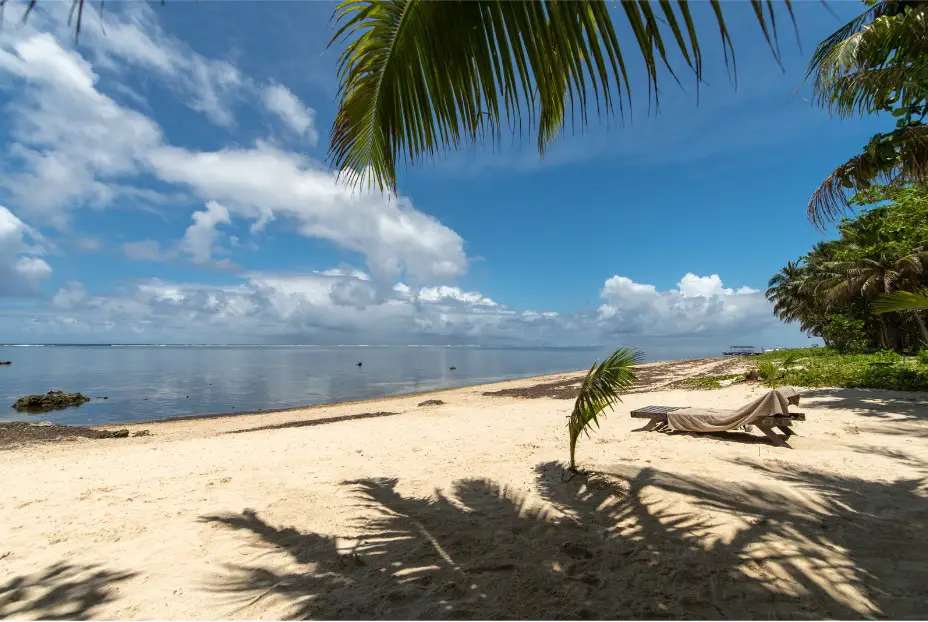 Union Beach, situated on the northern side of the island, offers a secluded and tranquil escape from the bustling tourist spots.
With fewer visitors, Union Beach provides a serene ambiance, perfect for those seeking solitude and relaxation. It is an excellent spot for beach camping, bonfires, and stargazing under the clear night sky.
The pristine beauty of Union Beach is a reminder of the untouched and unspoiled charm that Siargao offers its visitors.
17. Corazon Island – A Hidden Sanctuary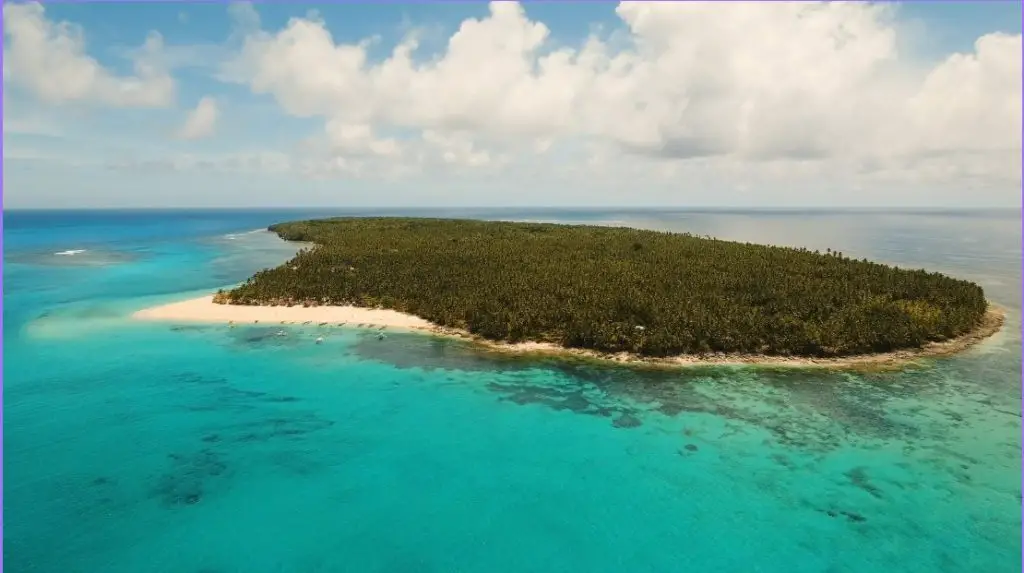 Corazon Island, also known as "Daku Island's smaller sister," is a lesser-known gem with raw and untouched beauty.
Accessible by boat, this secluded island is a sanctuary for travelers seeking solace and tranquility. The tranquil waters surrounding the island make it an ideal spot for snorkeling and exploring the vibrant marine life beneath.
Corazon Island offers a serene retreat, allowing visitors to connect with nature and recharge their spirits. It ranks among the best places to visit in Siargao.
18. Malinao Beach – Nature's Bounty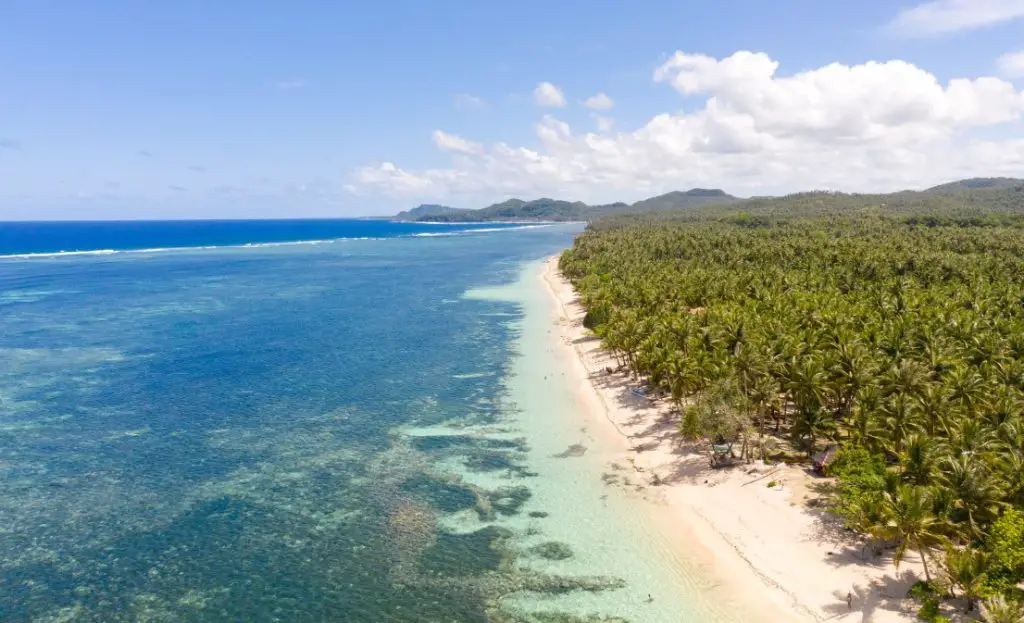 Touted as one of the best Siargao island tourist spots, Malinao Beach is a haven of natural beauty, showcasing crystal-clear waters, a gentle breeze, and a peaceful ambiance.
Far from the bustling crowds, Malinao Beach offers a tranquil escape for those seeking a moment of solitude and reflection. It is an ideal spot for beachcombing, picnicking, and swimming in the clear waters.
Malinao Beach presents the perfect opportunity to unwind and immerse oneself in the serenity of Siargao's coastal splendor.
19. Pacifico Surf Beach – Paradise for Surfers
For surfers in search of big waves and adrenaline-pumping experiences, Pacifico Surf Beach is a must-visit destination.
Located on the northeastern coast of Siargao, this surfing haven offers challenging waves and powerful swells that attract experienced surfers looking for a thrilling ride amidst nature's splendor.
With fewer crowds, Pacifico Surf Beach provides a more intimate and authentic surfing experience.
20. Siargao Boulevard – Local Flavors and Vibe
Finally, end your Siargao adventure with a stroll along Siargao Boulevard, where you'll find an array of local restaurants, bars, and shops.
Immerse yourself in the vibrant island culture, indulge in delectable Filipino dishes, and take home some souvenirs to remember your time in paradise.
Siargao Boulevard offers a glimpse into the island's local life and provides an opportunity to interact with friendly locals who warmly welcome visitors to their beloved island.
Siargao Island, with its top tourist spots, has truly captured the hearts of adventurers and nature enthusiasts alike.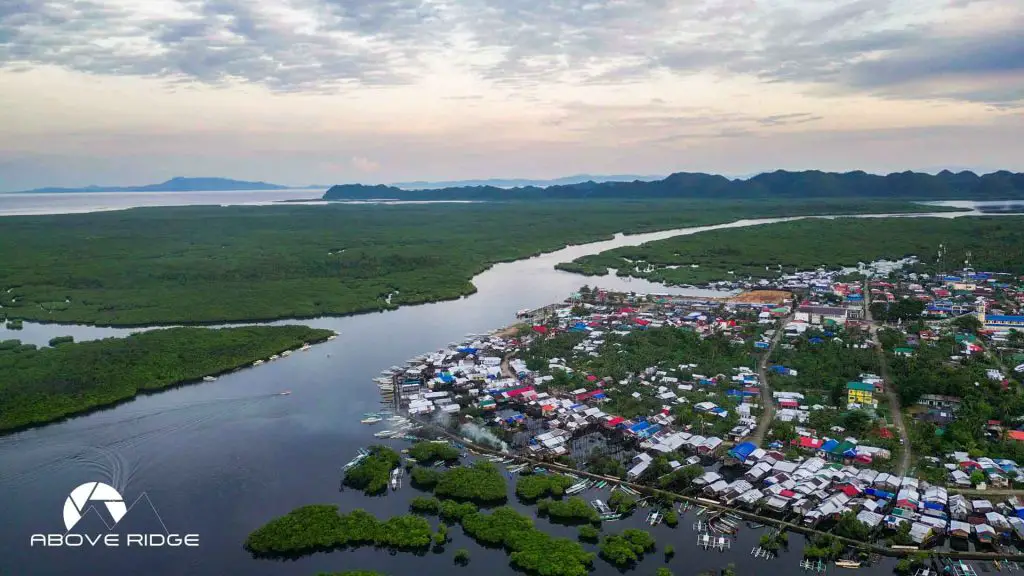 The island's unrivaled beauty, rich culture, and adrenaline-pumping activities make it a destination that promises an unforgettable experience for every traveler.
From the iconic surf breaks of Cloud 9 to the hidden sanctuaries of Corazon Island and the tranquil retreats like Sugba Lagoon, Siargao's tourist spots have woven a tapestry of enchantment that continues to attract wanderers from all over the world.
Have you been to this remote island? Feel free to share with us your favorite Siargao tourist spot and why!