Explore the best Romblon tourist spots with pictures in this travel guide. Learn what makes this island a can't-miss destination in the Philippines.
The Philippines, renowned for its captivating landscapes and stunning coastlines, hides a true treasure in its heart – the province of Romblon. This unspoiled haven boasts a plethora of natural wonders, pristine beaches, and a rich cultural tapestry that beckons to be explored.
Within Romblon is also one of the country's most famous hiking destinations, Mount Guiting-Guiting. It is a national park that harbors rich biodiversity.
If you're an intrepid traveler seeking an escape into paradise, join us as we delve into the top Romblon tourist spots that promise an unforgettable journey. Explore this island with us which is also known as the Marble Capital of the Philippines.
1. Bonbon Beach: Where Sands and Seas Converge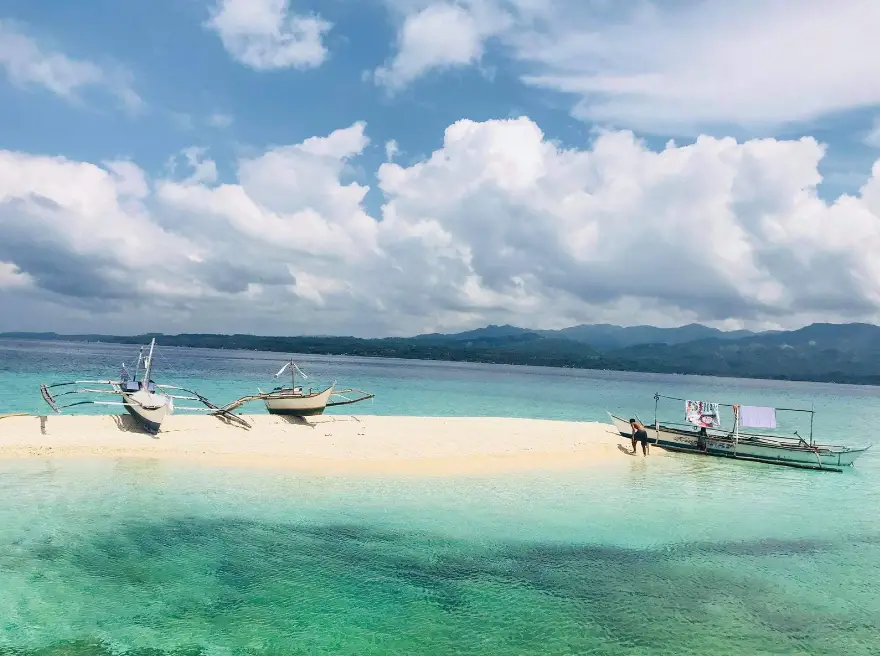 To kick off your Romblon adventure, there's no better place than Bonbon Beach. This hidden gem boasts a two-kilometer stretch of powdery white sand that seamlessly merges with the azure waters of the ocean.
As the tides ebb and flow, the sandbar emerges, creating an enchanting pathway for leisurely strolls and dreamy sunset views. Because the waves are not that strong, it is a safe swimming place for kids.
During low tide, one can stroll on the beach to reach the nearby Bang-og Island which is covered in dense forests.
Bonbon Beach is only four kilometers away from the town center, making it one of the most accessible Romblon tourist spots.
2. Cobrador Island: Beneath the Waves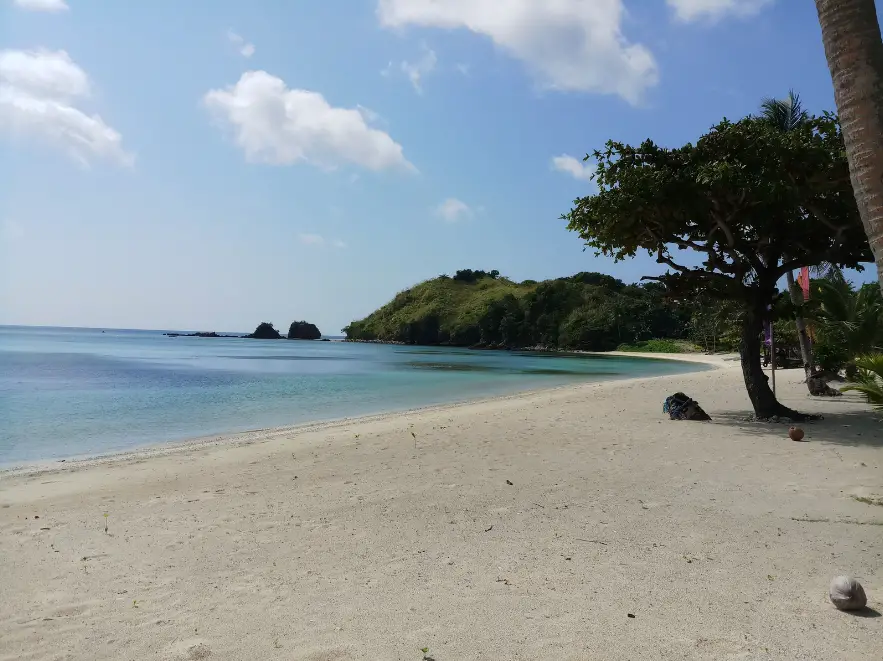 For those drawn to the mysteries of the deep, Cobrador Island offers a captivating underwater world waiting to be explored.
Snorkeling and diving enthusiasts will be greeted by a kaleidoscope of coral formations and an array of marine life that dances beneath the surface. Expect to see various fish and coral species, some of which are classified as endangered.
From colorful schools of fish to rare sea creatures, every moment beneath the waves is a mesmerizing adventure.
3. Mount Guiting-Guiting: Conquering Heights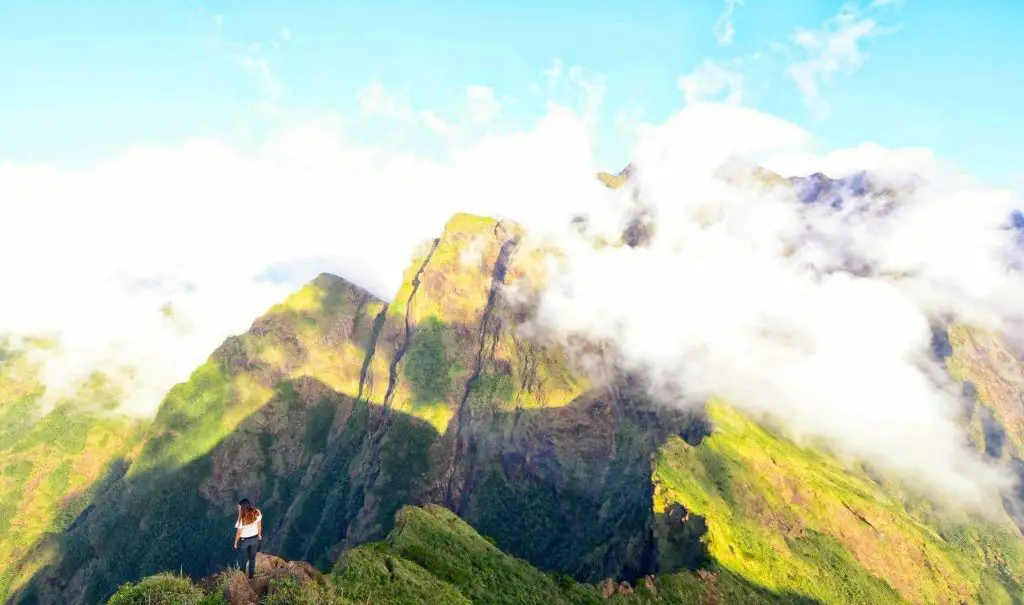 Calling all adventurers and mountain enthusiasts!
Mount Guiting-Guiting, with its towering peaks and lush rainforests, presents an exhilarating challenge. The trek to the summit demands determination and resilience, rewarded by panoramic views that stretch as far as the eye can see. If lucky, one can catch a stunning view of the sea of clouds.
Many hikers rank the mountain as one of the most difficult hiking destinations in the Philippines. To reach its summit, one would need to trek on dense forests, and sheer cliffs. In some parts, one would need to hold onto rocks and ropes to prevent falling on the precipice.
The sense of achievement upon conquering this mighty peak is unparalleled.
And yes, Mount Guiting-Guiting is one of the Philippines' biodiversity hotspots, home to many endangered flora and fauna species.
4. Tiamban Beach: A Surfer's Paradise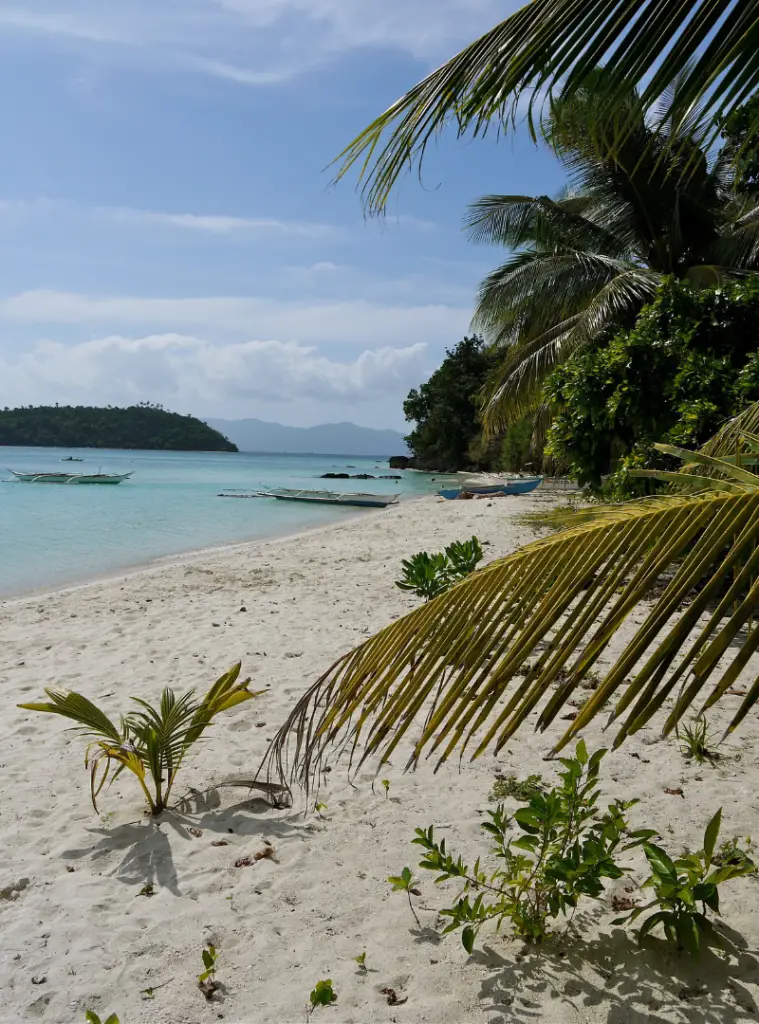 Surfers and beach bums alike will find solace at Tiamban Beach. With consistent waves that cater to surfers of all levels, this beach offers the perfect setting to ride the tides.
Even if you're not a surfer, the tranquil ambiance and breathtaking scenery make it an ideal relaxing spot. The calm waves also make it a safe choice for children.
Tiamban Beach is one of the off-beaten Romblon tourist spots. Thus, it is a good option for those seeking a quaint and more peaceful attraction.
5. Romblon Marble Industry: Craftsmanship and Culture
Immerse yourself in Romblon's rich cultural heritage by visiting its famed marble workshops. The province's marble industry dates back centuries, and skilled artisans continue to create intricate sculptures and artworks that reflect the essence of Romblon's artistic prowess.
6. Cresta de Gallo: A Secluded Paradise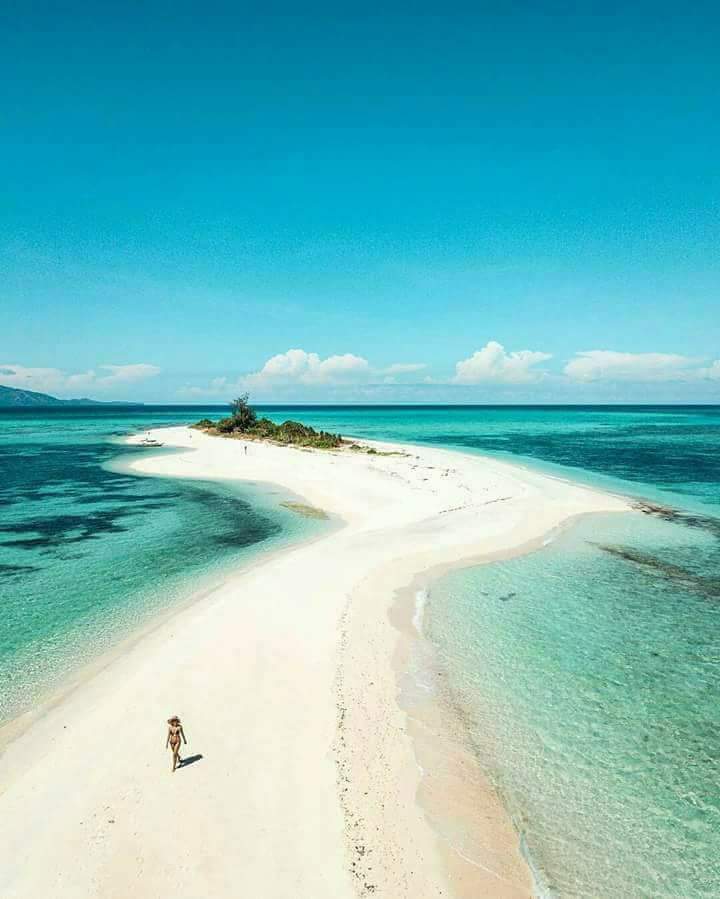 Accessible by boat, Cresta de Gallo is a remote island that promises an escape from the hustle and bustle of modern life. The island's powdery white sand and crystalline waters invite you to unwind, snorkel through vibrant coral gardens, and witness breathtaking sunsets that paint the sky in hues of gold and pink.
As a top Romblon tourist spot, Cresta de Gallo offers lasting experiences. Despite its fast-growing popularity, it remains pristine. Thus, one can enjoy soaking in the purest waters while relishing the captivating views.
As some locals joke, this is the only place where you can run freely while fully naked. Well, that's a good way to experience the full embrace of nature.
7. Binucot Beach: Serenity by the Shore
Seeking solitude? Binucot Beach offers just that. Its calm waters and quiet shores provide the perfect setting for introspection and relaxation. As the sun dips below the horizon, the beach transforms into a magical place where time seems to stand still.
8. Odiongan Hanging Bridge: Walk on the Wild Side
For an adrenaline rush and panoramic views, take a daring walk on the Odiongan Hanging Bridge. Suspended over a lush gorge, this swaying bridge provides a unique perspective of the landscape and a thrilling experience for the brave-hearted.
9. Aglicay Beach Resort: Where Luxury Meets Nature
Indulge in the lap of luxury at Aglicay Beach Resort. Whether you're seeking a romantic escape or a family retreat, this resort offers world-class amenities, a stunning beachfront, and an ambiance that seamlessly blends with the natural beauty of the surroundings.
10. Romblon Triangle: Underwater Wonderland
Dive into the depths of the Romblon Triangle, a haven for divers that boasts a diverse range of marine life, underwater caves, and breathtaking coral gardens. Whether you're a seasoned diver or a beginner, the vibrant underwater world promises awe-inspiring encounters.
11. Looc Fish Sanctuary: A Snorkeler's Paradise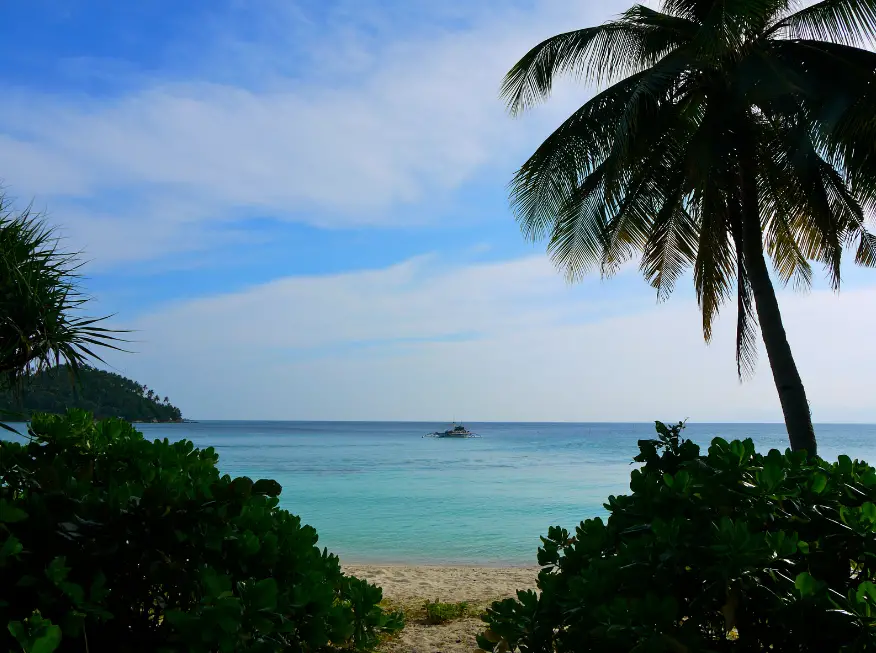 For a glimpse into the vibrant marine ecosystem, visit the Looc Fish Sanctuary. Snorkel among colorful fish, intricate corals, and other underwater marvels that make every moment an educational and awe-filled experience.
More than 100 fish species thrive in the sanctuary, making it a critical protected area. It covers at least 48 hectares and hosts some of the most iconic species including parrotfish. Eels, octopuses, and corals also abound here.
Although it is a sanctuary, fishing is allowed here but on a regulated basis. In this way, the locals have a source of livelihood that is sustainable.
12. Alad Island: Unveiling Underwater Beauty
Alad Island, a marine sanctuary, is a paradise for divers and snorkelers. Encounter sea turtles, reef sharks, and an array of marine species as you explore Romblon's vibrant underwater landscapes.
13. Cantingas River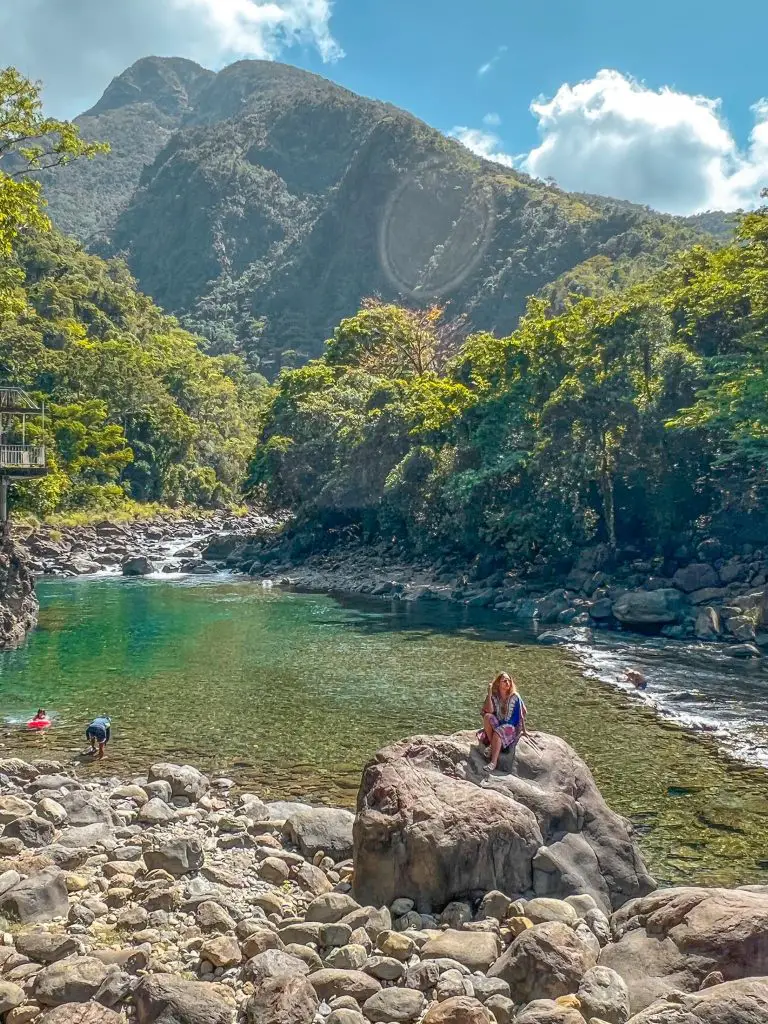 Located in the enchanting Sibuyan Island, Cantingas River is a must-visit Romblon tourist spot. It was touted as the second cleanest river in the Philippines. Its crystal-clear waters emanate from the lush forests of Mount Guiting Guiting. Locals claim that one can literally drink water from the river. That is how pure it is!
Along the river, there is a jumping platform where one can plunge into a deep pool underneath. Thanks to the overflowing water volume, the locals harness more than 90% of their electricity from the river.
14. Marble Quarry at Romblon Island: Unearthed Marvels
Marvel at the process of marble extraction at the Romblon Island Marble Quarry. Gain insight into the meticulous craftsmanship that goes into quarrying the exquisite marble that has earned Romblon its reputation.
15. Fort San Andres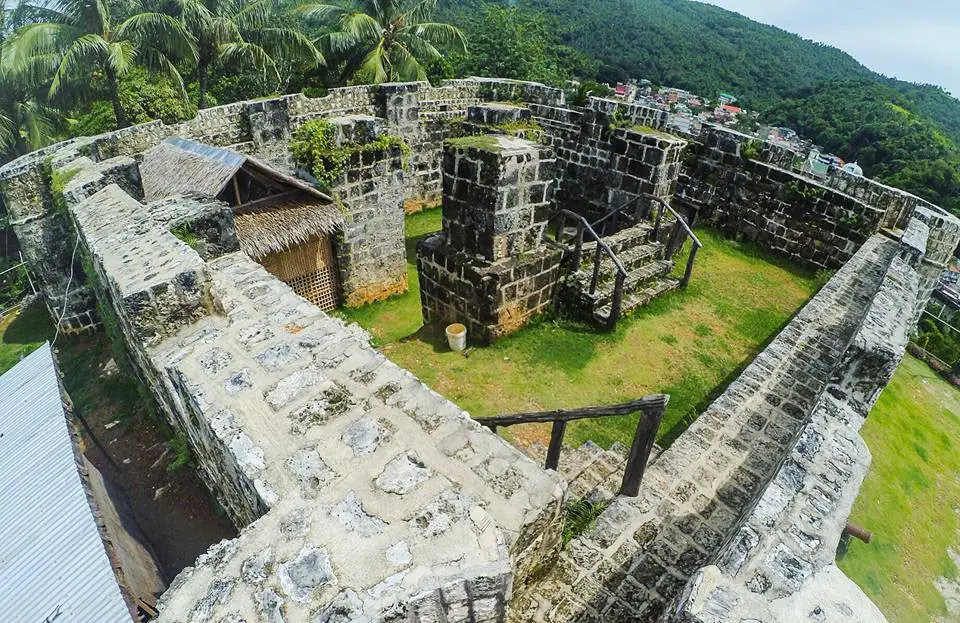 As a historical Romblon tourist spot, Fort San Andres was constructed by the Spaniards in 1644. During this time, Muslim raiders from the south continued harassing the locals while the Dutch were threatening to invade. It lies on San Antonio Hill which overlooks a town and the surrounding sea.
Today, the fort is a National Cultural Treasure and is a good place to start if you want to learn more about Romblon's rich history.
16. San Pedro Beach: Tranquil Escapes
San Pedro Beach is the perfect blend of relaxation and adventure. Kayak through calm waters, take leisurely strolls along the shore and relish in the serene ambiance that defines this hidden gem.
17. Cobrador Lighthouse: A Beacon of Beauty
Ascend to the Cobrador Lighthouse for panoramic views of Romblon's breathtaking landscapes. The journey to the top is an adventure, offering an adrenaline rush and a vantage point that's nothing short of spectacular.
18. Tinagong Dagat: A Hidden Gem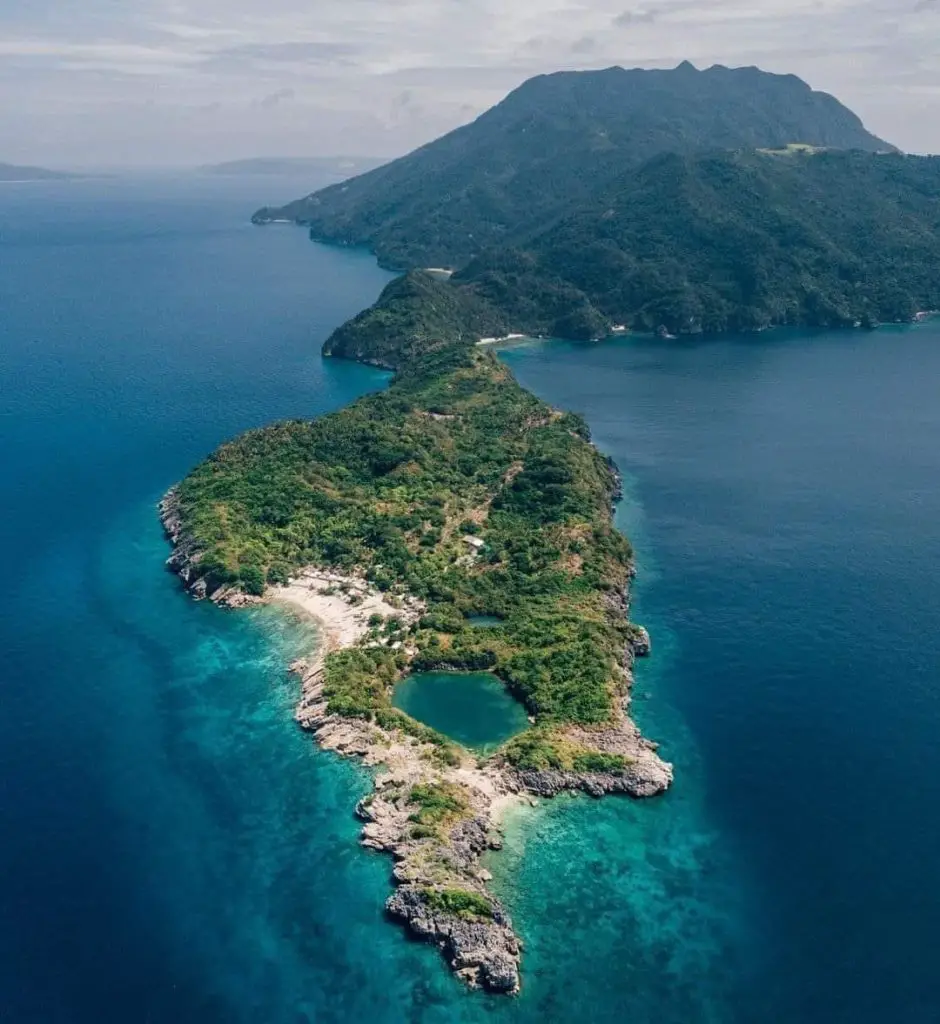 Uncover the secrets of Tinagong Dagat, a secluded saltwater lake nestled within the mountains. Surrounded by lush foliage, the emerald waters of this hidden gem create an otherworldly ambiance that transports you to a mystical realm.
It is named as such because it is totally enclosed on an island. From here, one can walk for some meters to reach small beaches or hike on the nearby hills. Limestone rock formations also abound. Some daring adventurers can jump from one of these towards the ocean.
Another activity to do here is snorkeling because of the rich coral reefs surrounding it. Today, Tinagong Dagat is an emerging Romblon tourist spot.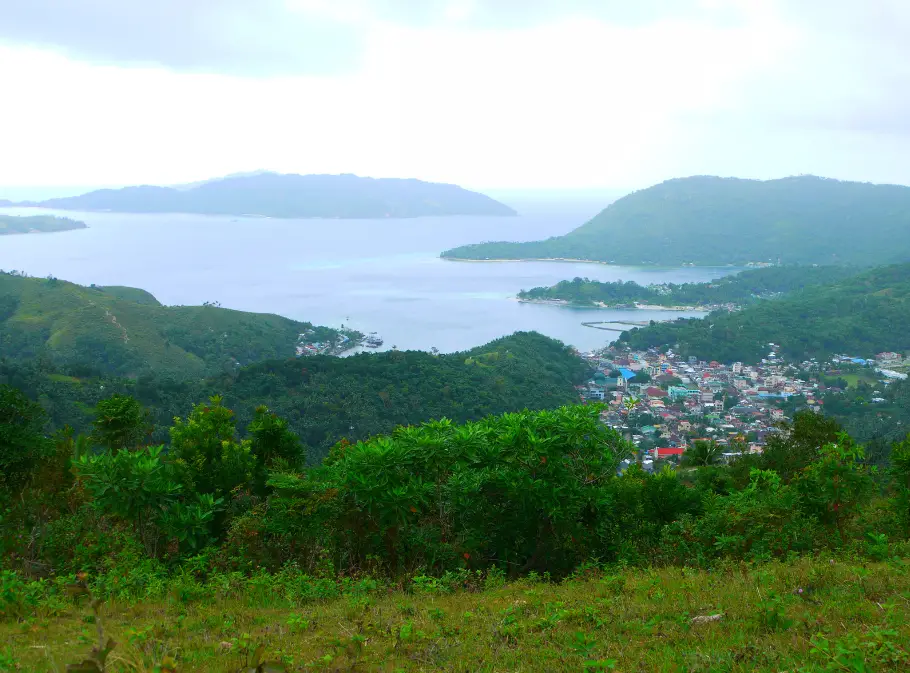 Indeed, the province of Romblon is a testament to the Philippines' natural beauty, cultural heritage, and diverse offerings. From idyllic beaches to challenging hikes, this province promises an adventure that caters to every traveler's desires.
Whether you're a beach lover, an adventurer, a culture enthusiast, or simply seeking moments of tranquility, Romblon's tourist spots guarantee an unforgettable experience. Start planning your Romblon journey today, and immerse yourself in the enchanting paradise that awaits.
Have you been to the island? If so, share to us about your favorite Romblon tourist spot.