What are the best Bohol tourist spots including its famous and underrated destinations? Read on to find out. Plan your Bohol tourist spots itinerary here.
Situated in the heart of the Philippines, Bohol is a captivating island paradise that beckons travelers from around the world with its mesmerizing landscapes and rich cultural heritage.
Renowned for its iconic Chocolate Hills, the elusive tarsiers, and pristine beaches, Bohol offers a wealth of attractions that cater to diverse interests.
In this comprehensive guide, we will take you on a more in-depth journey through the Bohol tourist spots, showcasing the island's enchanting allure and hidden gems.
Whether you're seeking natural wonders, historical landmarks, or immersive cultural experiences, Bohol has it all – a dream destination for every traveler.
1. Chocolate Hills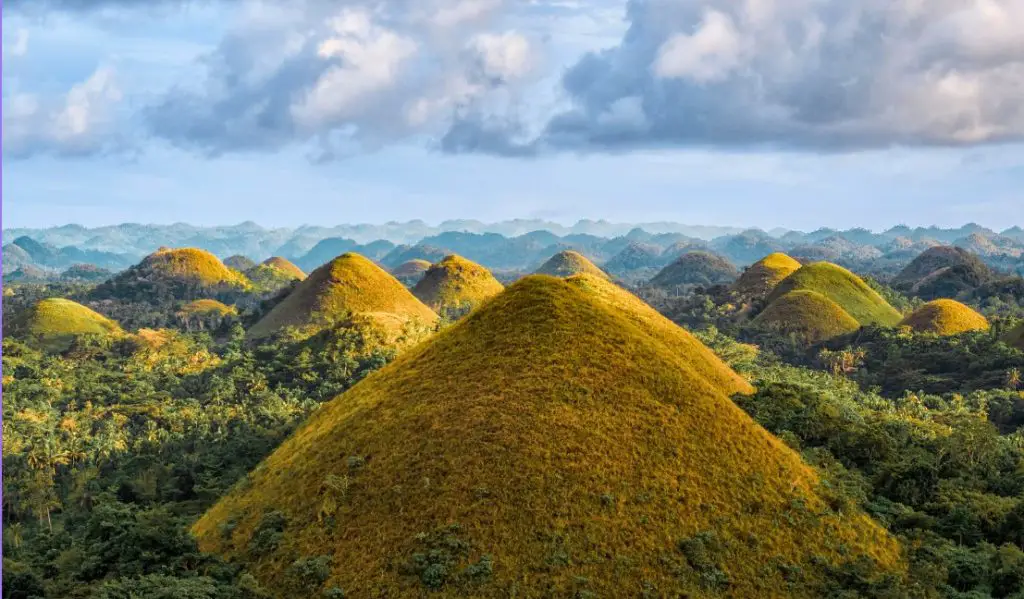 Our journey begins with the crown jewel of Bohol tourism – the breathtaking Chocolate Hills.
These 1,268 perfectly cone-shaped hills rise majestically from the earth, transforming into hues of chocolate brown during the dry season, creating a stunning sight that appears straight out of a fantasy.
Located in the town of Carmen, the Chocolate Hills are a UNESCO World Heritage Site and a must-visit destination for travelers seeking an unforgettable natural wonder.
There are designated areas where visitors can take photos with the stunning hills in the background.
2. Bohol Tarsier Conservation Area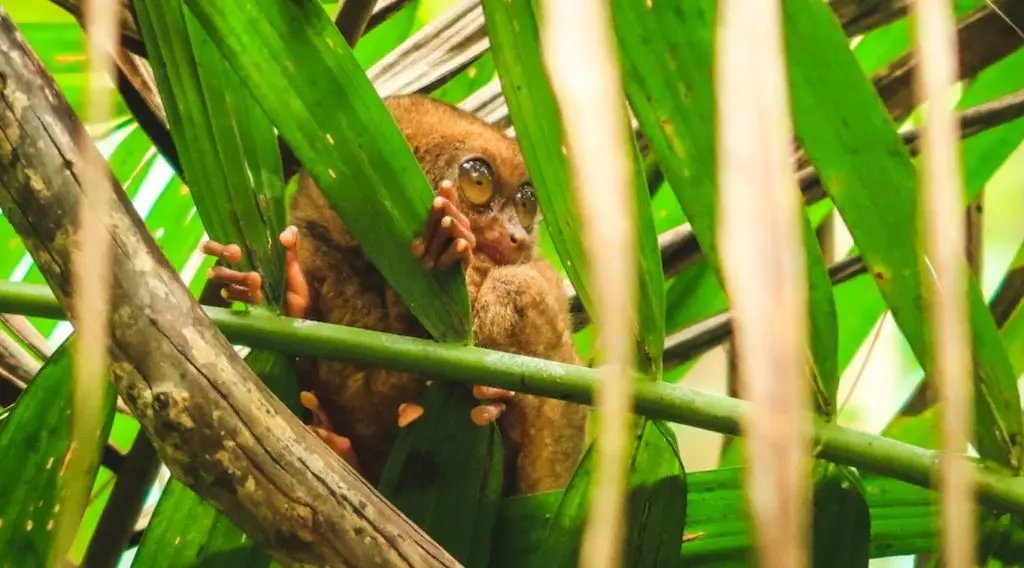 Next on our list is the Tarsier Conservation Area, where you can meet the world's smallest primates in their natural habitat.
These endearing Philippine tarsiers, known for their large round eyes and adorable appearance, find sanctuary in this protected area in Corella.
The conservation center emphasizes responsible tourism, ensuring the well-being and preservation of these endangered creatures. Thus, visiting this Bohol tourist destination will contribute to environmental conservation.
3. Panglao Island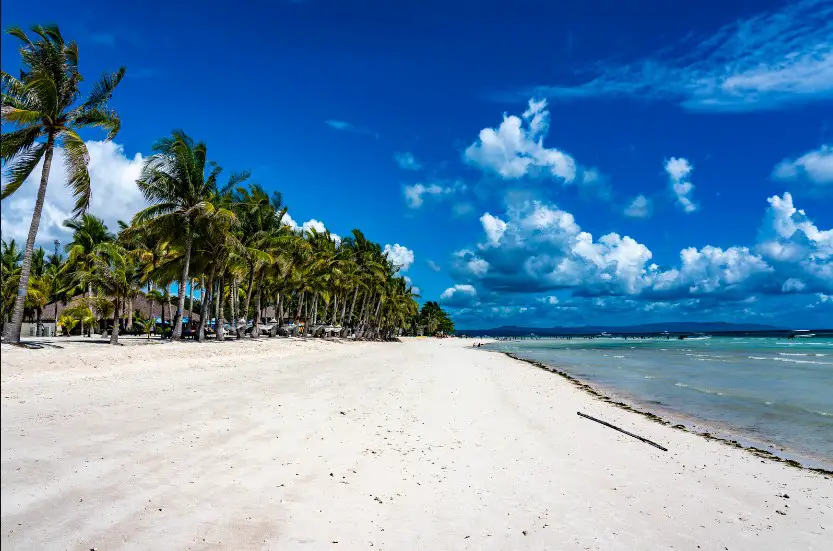 For sun-seekers and beach lovers, Panglao Island is a slice of paradise that awaits.
Linked to Bohol by two bridges, this island boasts powdery white sandy beaches, crystal-clear waters, and vibrant marine life. Many travelers come here because of its off-beaten vibe and pristine condition.
Alona Beach, one of the most popular spots, offers an array of water activities, beachfront bars, and restaurants for a memorable seaside escape.
With its Boracay-like beauty, Panglao Island is truly one of the best tourist spots in Bohol.
4. Loboc River Cruise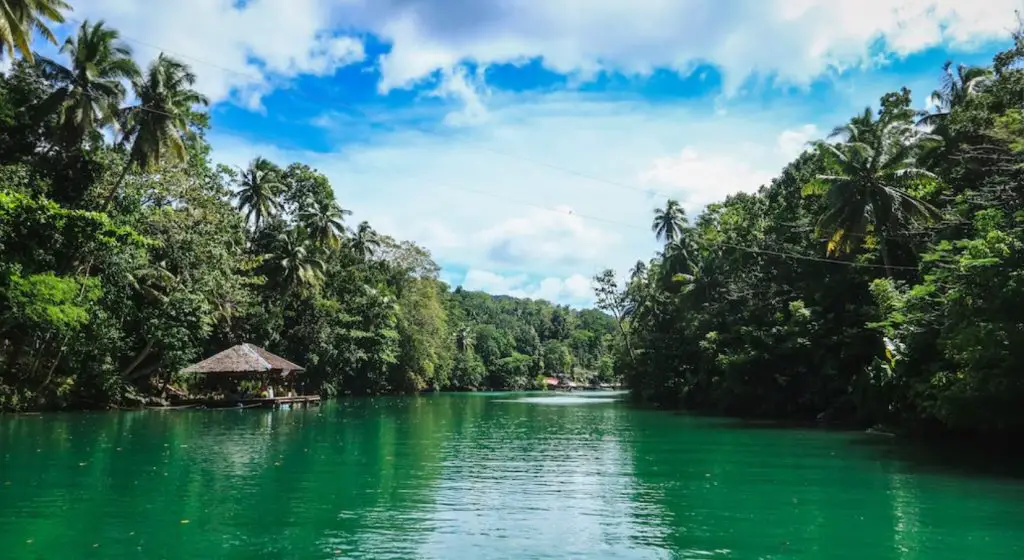 Immerse yourself in Bohol's serene countryside with a leisurely Loboc River Cruise.
Board a floating restaurant and indulge in a delectable buffet of local delicacies while being entertained by local musicians.
As you sail along the tranquil river, you'll pass by lush landscapes, traditional villages, and even a floating bamboo band that adds a touch to Bohol's unique cultural experience.
Sure. One can also swim on the refreshing river and at the end of the tour, there is a mini-waterfall with a captivating view. Loboc River represents one of Bohol's successful ecotourism projects. Thus, it is one of the best places to visit in Bohol if you are a nature lover.
5. Hinagdanan Cave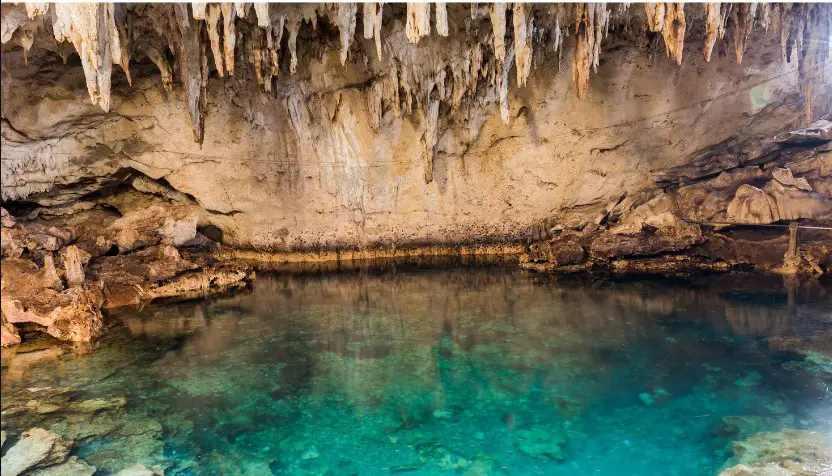 Venture into the captivating underground world of Hinagdanan Cave, a mystical limestone cave located in Dauis.
Marvel at the stunning stalactites and stalagmites formations that adorn the cave's interior.
A fascinating underground pool awaits, offering visitors an opportunity to take a refreshing dip in the clear, cool waters.
Despite its natural allure and location within Panglao Island, it remains an underrated Bohol tourist spot. But it is indeed a can't-miss if you wish for a unique Bohol travel experience.
In the past, the locals believed that unseen deities and spirits inhabit the cave.
6. Blood Compact Shrine
To understand Bohol's historical significance, visit the Blood Compact Shrine in Tagbilaran City.
Commemorating the blood compact between Spanish explorer Miguel Lopez de Legazpi and Datu Sikatuna of Bohol, this site represents the first international treaty of friendship and alliance in the Philippines.
The said treaty also saw the spread of Catholicism in Bohol which is now the province's predominant religion by far. It's no wonder, there are various occasions and festivities showcasing Catholic piety and devotion.
It stands as a testament to the island's rich cultural and historical heritage.
The shrine is also one of the most iconic Bohol tourist spots.
7. Baclayon Church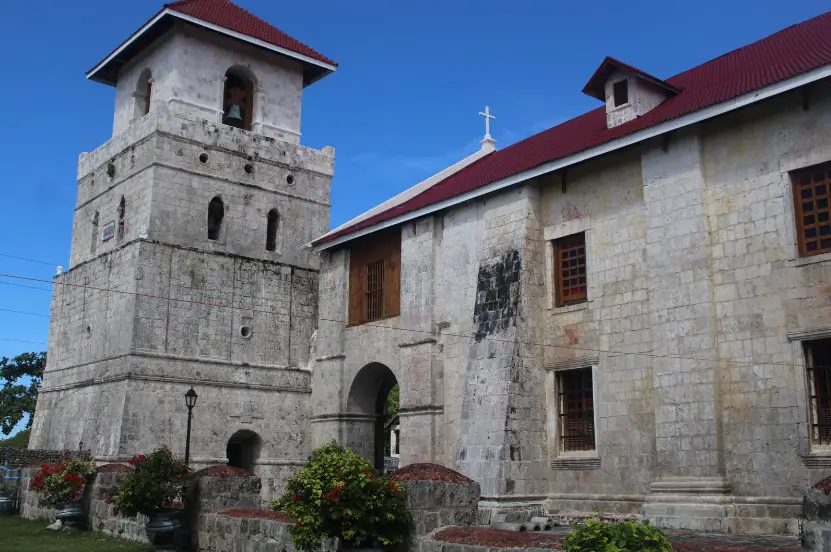 Take a step back in time as you visit Baclayon Church, one of the oldest stone churches in the Philippines, built by Spanish colonialists in the 16th century.
The church's architecture showcases intricate stone carvings, religious artifacts, and a museum that houses ecclesiastical relics, offering a glimpse into the island's historical and religious past.
8. Alona Beach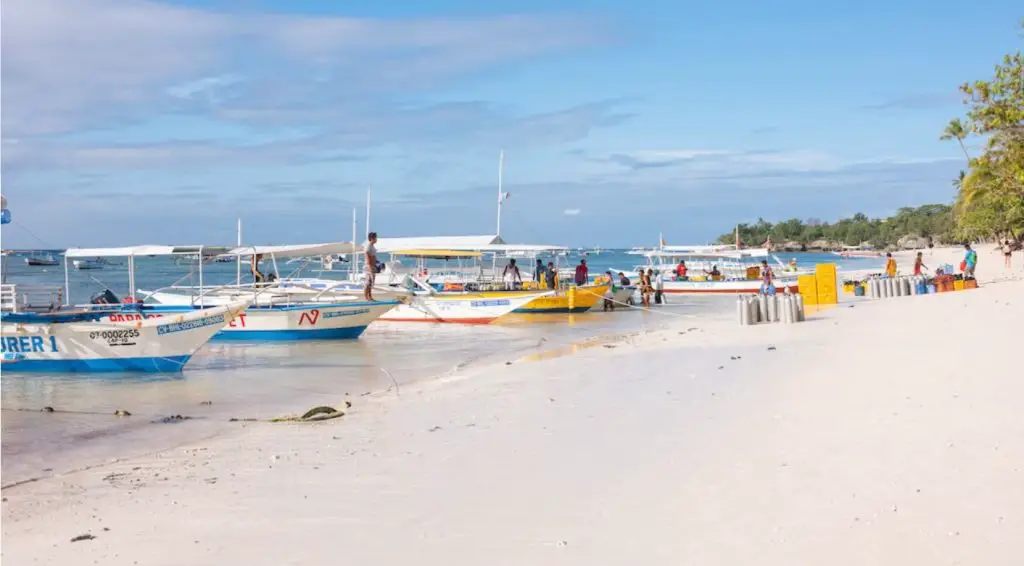 Located on Panglao Island, Alona Beach is a vibrant hotspot known for its lively atmosphere and beautiful surroundings.
During the day, soak up the sun, swim in crystal-clear waters, or indulge in various water sports.
As the sun sets, Alona Beach comes alive with beach parties, live music, and festive nightlife, perfect for those seeking entertainment after dark.
Although Alona Beach is among the famous tourist spots in Bohol, it is generally less touristy compared to Boracay Beach.
9. Bohol Bee Farm
Embark on a culinary adventure at the Bohol Bee Farm, a haven for organic and farm-to-table cuisine. Sample delectable dishes made from fresh, locally sourced ingredients, and explore the farm's thriving apiary.
Don't miss the opportunity to savor their famous honey-based products and explore the picturesque gardens surrounding the farm.
10. Danao Adventure Park
Calling all adrenaline junkies! Danao Adventure Park in the town of Danao offers an adrenaline-pumping experience like no other.
From zip-lining through lush canopies to rappelling down cliffs, and even the nerve-wracking sky cycling, this adventure park offers thrilling activities that allow you to immerse yourself in Bohol's stunning landscapes from a unique perspective.
11. Sikatuna Mirror of the World
Sikatuna Mirror of the World puts some of the world's famous destinations in Bohol.
Among the famous landmarks here are the Eiffel Tower in Paris, the Statue of Liberty in New York, Christ the Redeemer in Rio de Janeiro, the Merlion in Singapore, and the Golden Gate Bridge in California.
So for those who want to experience a semblance of these globally-acclaimed landmarks, find your way here.
Today, Sikatuna Mirror of the World is a top Bohol tourist spot.
12. Anda White Beach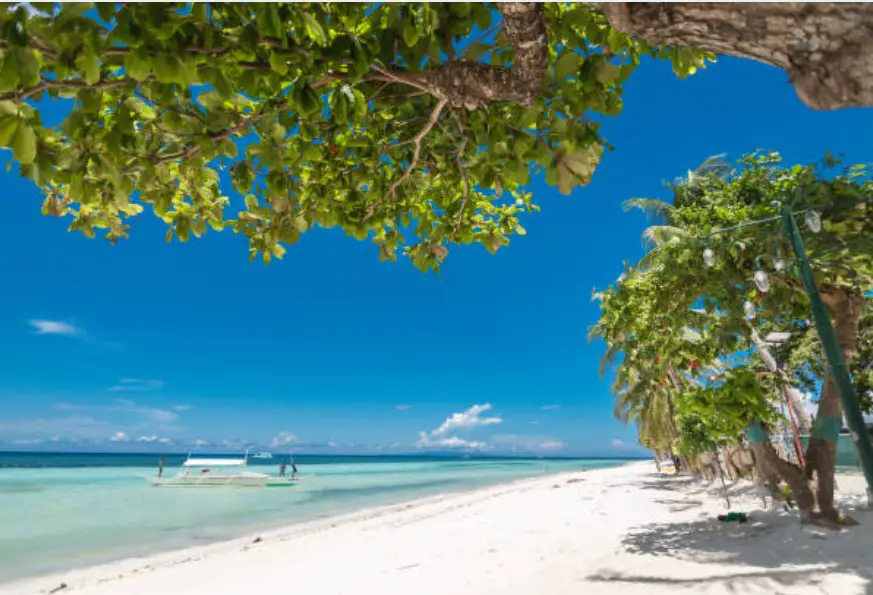 For those seeking tranquility and seclusion, Anda White Beach on the eastern coast of Bohol is a hidden gem.
This picturesque shoreline boasts soft, powdery sands and crystal-clear waters, providing a perfect setting for relaxation and meditation.
Anda White Beach is considered one of the new tourist spots in Bohol but given its unspoiled beauty, it is gradually hitting the spotlight.
13. Balicasag Island
Diving enthusiasts cannot miss the opportunity to explore Balicasag Island, which is part of the Bohol Marine Triangle.
This marine sanctuary hosts a diverse array of coral reefs and colorful marine life, offering an underwater paradise for snorkeling and diving. This sanctuary is also one of the richest marine ecosystems in the country and has the most preserved coral reefs.
Thus, expect to see an explosion of colors with countless sea creatures. some of which are found nowhere else.
Although one will have to spend more to get here and explore the sights, the experience is priceless! Plus, every amount you give contributes to the conservation of this fragile ecosystem.
Balicasag Island is, therefore, a can't-miss Bohol tourist spot for eco-travelers.
14. Philippine Tarsier and Wildlife Sanctuary
In addition to the Tarsier Conservation Area, visitors can head to the Philippine Tarsier and Wildlife Sanctuary in Corella for another chance to encounter these captivating creatures in their natural habitat.
Learn more about their behavior, habitat, and conservation efforts to protect these unique animals.
15. Mag-aso Falls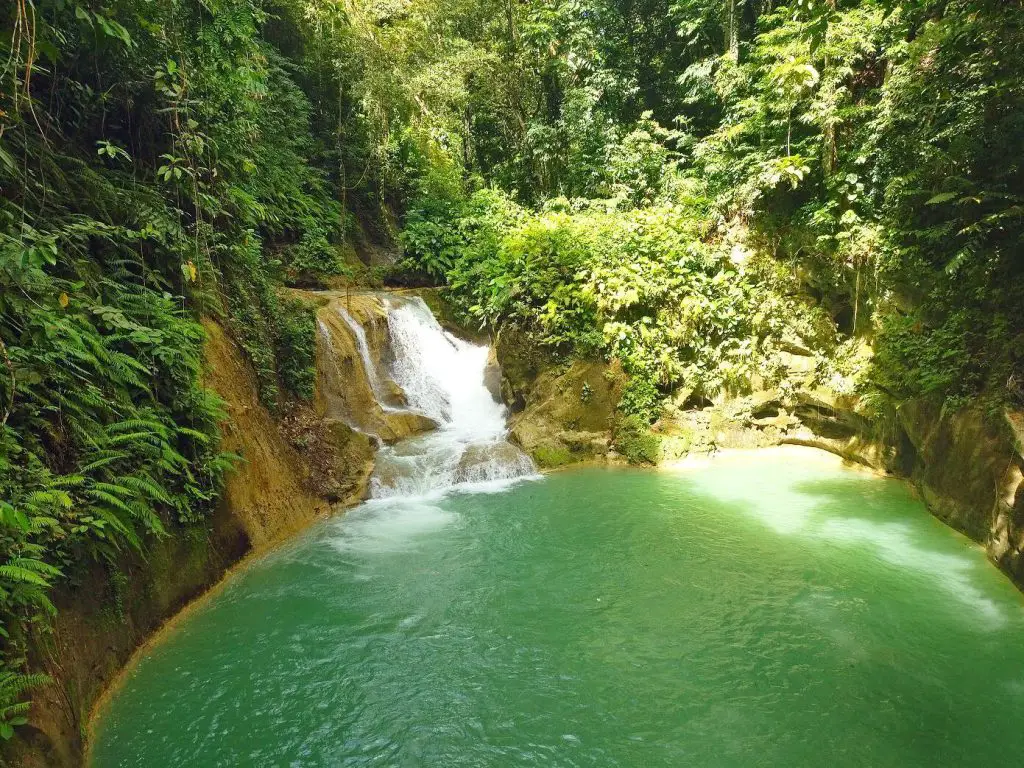 Located in the town of Antequera, Mag-aso Falls is a captivating two-tiered waterfall surrounded by lush greenery.
The sight of water cascading into a cool pool below offers a refreshing experience, and you can take a dip to escape the tropical heat.
To experience the thrill, one can climb on the surrounding rocks and jump toward the pool. Ah, nothing beats the experience of enjoying the cold waters with the surrounding lush forest.
16. Sipatan Twin Hanging Bridge
Experience an exhilarating walk above the Sipatan River by visiting the Sipatan Twin Hanging Bridge in Sevilla.
These bamboo and rope bridges not only offer stunning views of the surrounding landscapes but also provide an adventure that will invigorate your senses.
17. Bilar Man-made Forest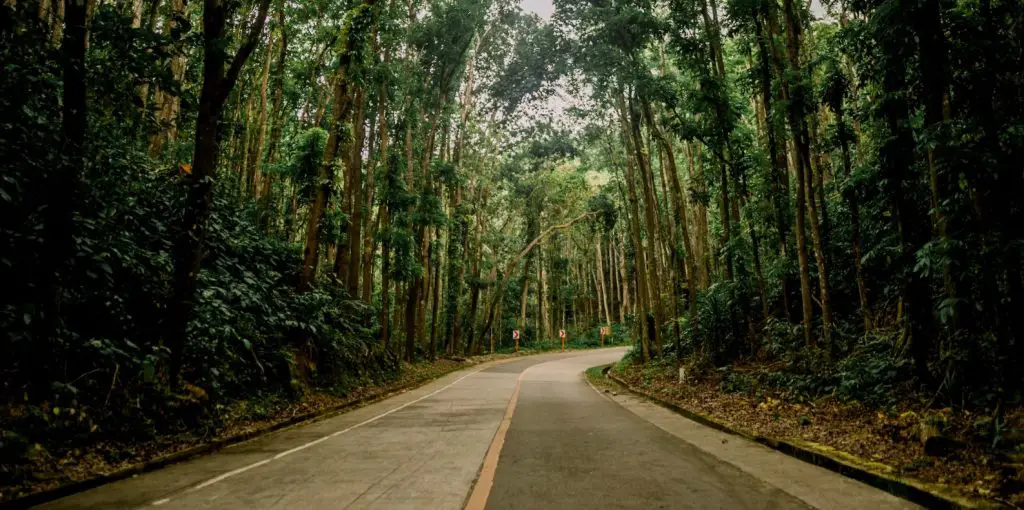 Similar to its counterpart, the Bilar Man-made Forest showcases an enchanting expanse of mahogany trees.
Located in the town of Bilar, this forest creates a magical atmosphere that is perfect for leisurely strolls and photography.
Although the forest helps in carbon absorption, it is not necessarily good for the native wildlife. We can only hope that the local government will focus on planting native trees to revive the local biodiversity.
18. Dimiao Church
Immerse yourself in Bohol's rich history by visiting Dimiao Church, a centuries-old structure with intricate Spanish architecture.
As you explore this religious landmark, you'll discover beautiful religious relics and immerse yourself in the island's spiritual heritage.
19. Cambuhat River and Village Tour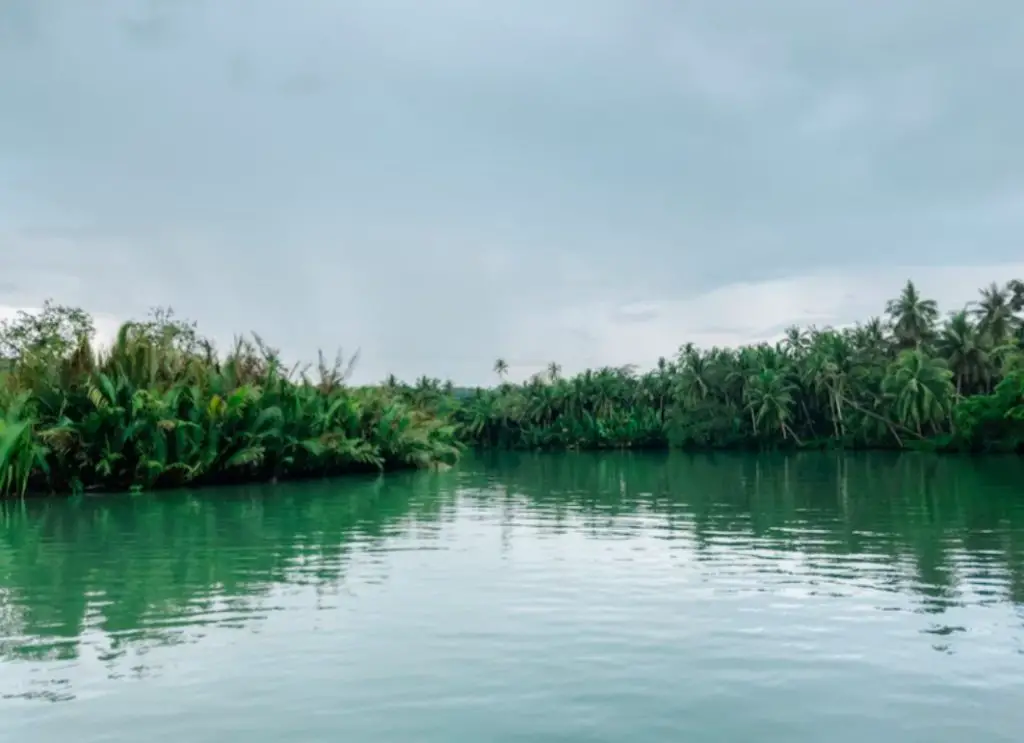 Experience the local way of life with a Cambuhat River and Village Tour.
Immerse yourself in traditional fishing techniques, take part in activities that showcase the village's unique culture, and enjoy the serene beauty of the river.
20. Punta Cruz Watchtower
Unearth the historical significance of Punta Cruz Watchtower, an ancient defense structure dating back to the Spanish colonial era.
This watchtower provides a vantage point to enjoy stunning views of the surrounding landscapes and the coastline.
21. Clarin Ancestral House
Step back in time with a visit to the Clarin Ancestral House, a well-preserved heritage home that offers a glimpse into the lifestyle of prominent families during the Spanish period.
Marvel at the architecture, antique furniture, and historical artifacts that speak of a bygone era.
22. Pahangog Twin Falls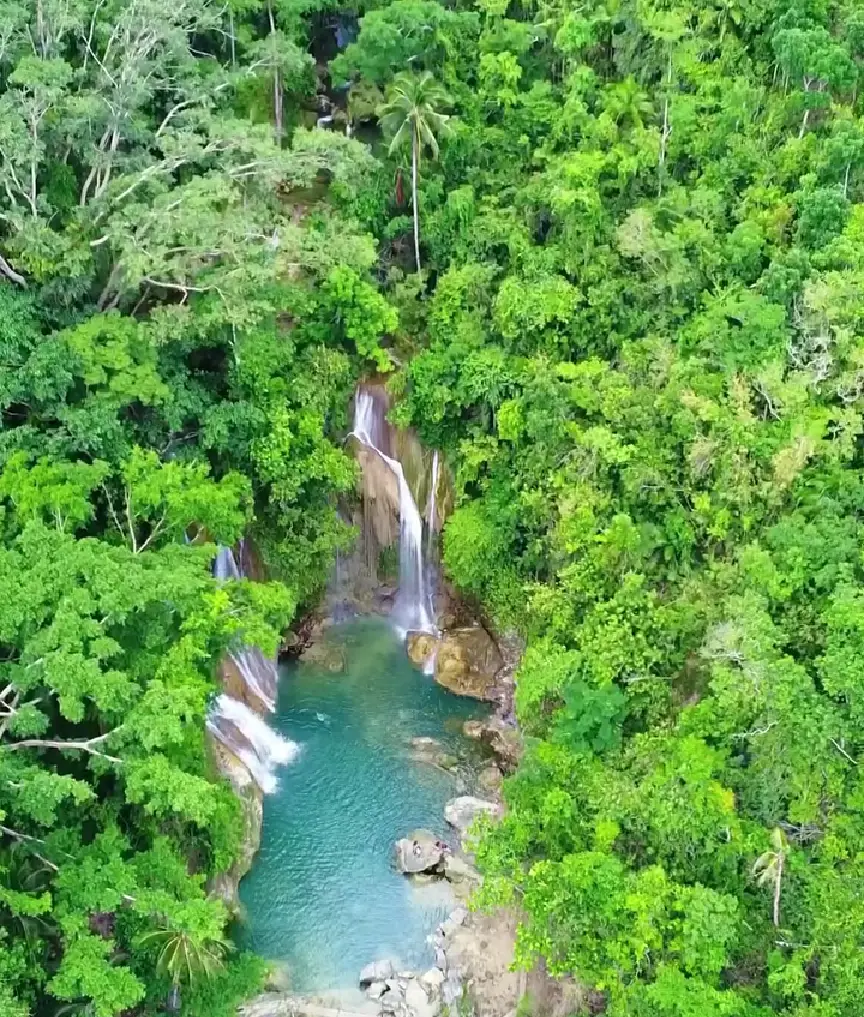 Nestled in the town of Dimiao, Pahangog Twin Falls offers a serene trek through lush forests to reach the mesmerizing twin waterfalls.
As you approach the falls, the sound of cascading water becomes more pronounced, creating a soothing and therapeutic experience amidst nature's beauty.
Bohol, with its top tourist spots, presents an enchanting island adventure that lingers in the hearts of all who visit.
From the iconic Chocolate Hills to the elusive tarsiers, from the pristine beaches to the rich historical landmarks, Bohol offers a tapestry of wonders that cater to every traveler's desires. It is a place where nature, culture, and history intertwine harmoniously to create an experience like no other.
So, pack your bags, set out on an unforgettable journey, and immerse yourself in the magic of Bohol, an island that will leave an indelible mark on your soul and beckon you back time and again.
Have you been to this island? Share in the comment section your favorite Bohol tourist spot and why.