Learn more about the breathtaking Palawan tourist spots in this comprehensive article that includes both the island's famous and underrated destinations and historical attractions.
Welcome to Palawan, the tropical haven where nature's masterpiece comes to life! Nestled in the westernmost part of the Philippines, Palawan is a mesmerizing archipelago blessed with stunning landscapes, crystal-clear waters, and diverse marine life.
As a highly sought-after destination, Palawan has rightfully earned its reputation as one of the world's best islands.
In this extensive guide, we'll take you on an unforgettable journey, exploring the top 20 Palawan tourist spots that showcase the island's natural wonders, cultural heritage, and off-the-beaten-path treasures. So pack your bags, and let the adventure begin!
1. El Nido: The Crown Jewel of Palawan Tourist Spots
Palawan's crown jewel, El Nido, welcomes you with its breathtaking beauty and endless wonders. This coastal town on the northern tip of Palawan is a paradise for travelers seeking a magical beach getaway.
El Nido boasts majestic limestone cliffs rising dramatically from the turquoise waters, forming a backdrop of stunning limestone karst formations.
Island hopping tours are a must here, taking you to enchanting spots like Big Lagoon, Small Lagoon, Secret Lagoon, and Shimizu Island, where you can snorkel and dive in vibrant coral reefs.
El Nido is a top Palawan tourist spot with a myriad of natural attractions.
2. Coron Island: A Diver's Delight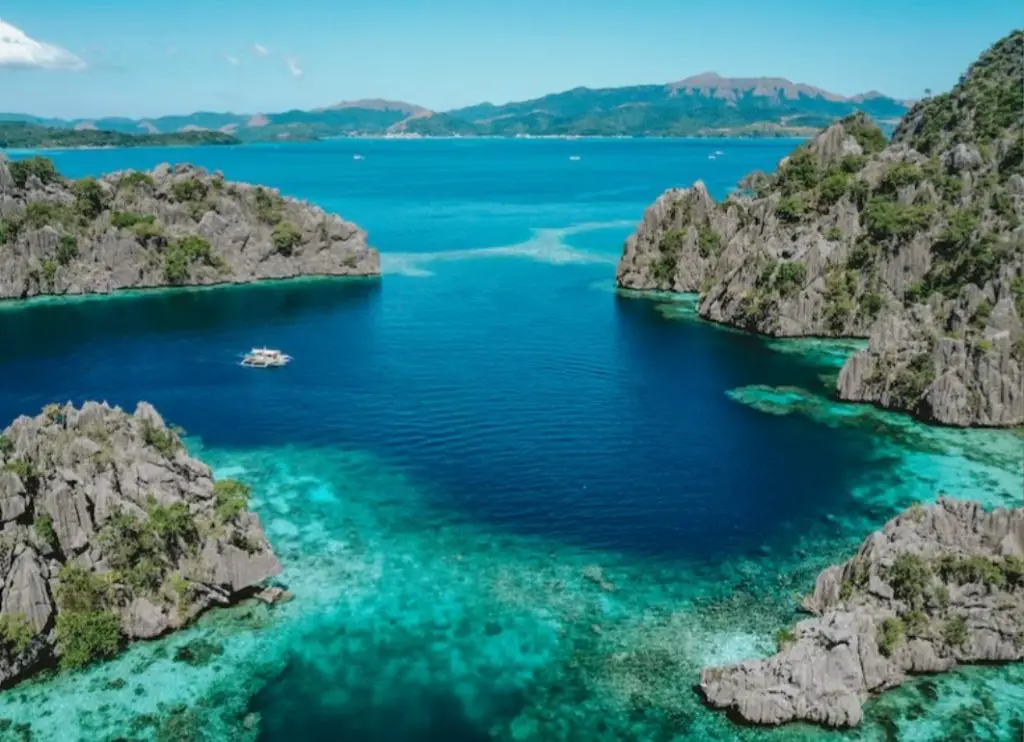 Located north of Palawan, Coron Island is a diver's dream come true. Home to numerous World War II shipwrecks, Coron's underwater world is a historical and marine sanctuary.
Divers from around the globe flock to explore the eerie yet fascinating remnants of the past while surrounded by thriving marine life.
Don't miss a visit to Kayangan Lake, known for its crystal-clear waters and stunning rock formations, offering a glimpse of paradise on Earth.
Of course, the thriving marine ecosystem makes seafood a common cuisine locally.
3. Puerto Princesa Subterranean River National Park: An Underground Wonder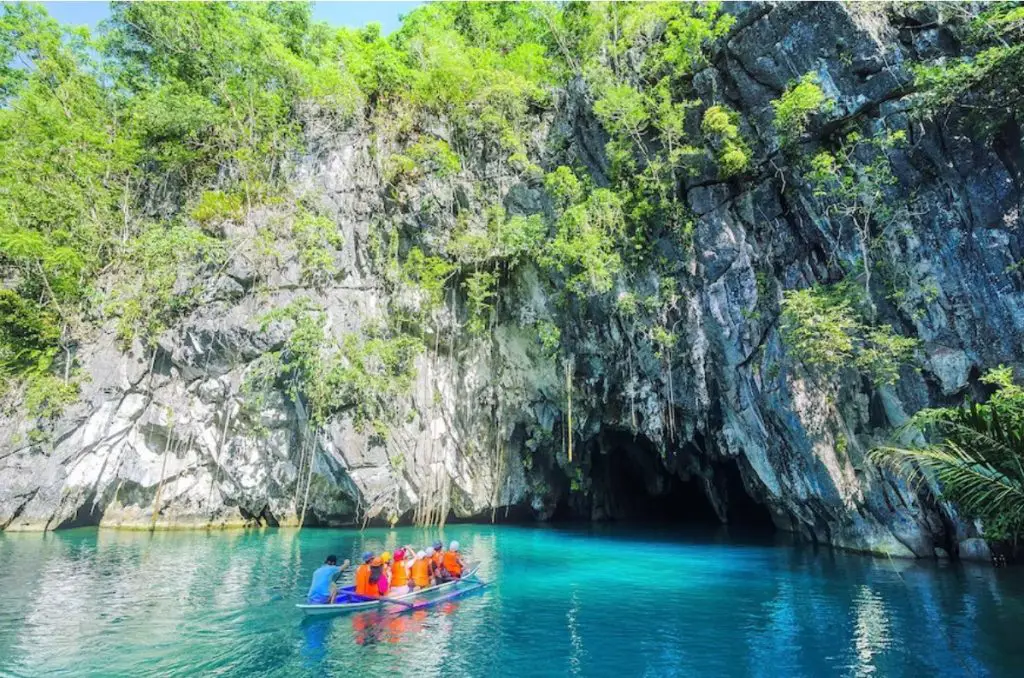 Venturing south, we arrive at Puerto Princesa, the capital of Palawan. It hosts both natural and historical attractions.
The Puerto Princesa Subterranean River National Park, a UNESCO World Heritage Site and one of the New 7 Wonders of Nature, is a must-visit destination. It is considered a top-notch Palawan tourist spot.
Explore the underground river by boat, winding your way through a network of chambers adorned with impressive stalactites and stalagmites. This mystical journey will leave you in awe of Mother Nature's artistic prowess.
Near the cave, you can find a variety of flora and fauna species. Don't miss seeing the thrilling monitor lizards strolling around.
4. Tubbataha Reefs Natural Park: An Oasis for Marine Enthusiasts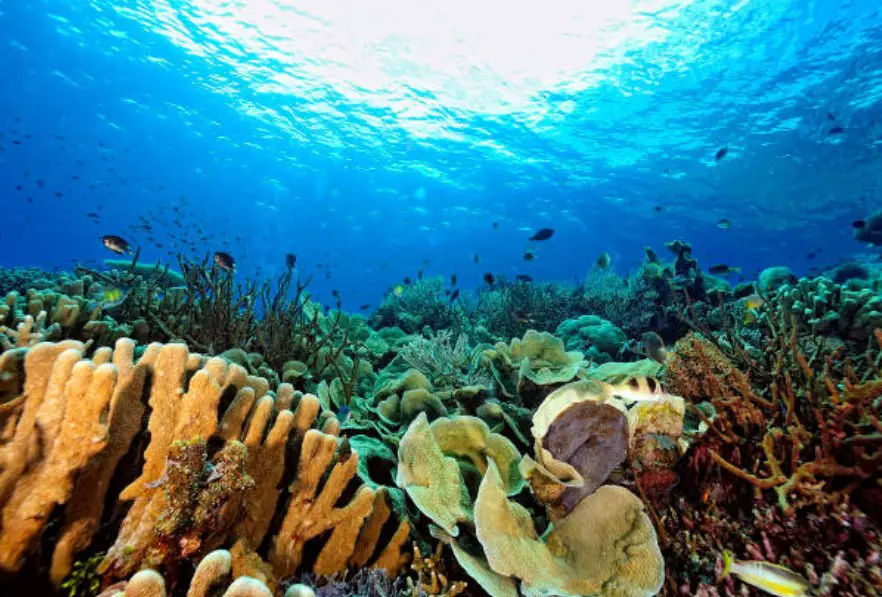 Diving aficionados cannot afford to miss Tubbataha Reefs Natural Park, located in the Sulu Sea. This remote marine sanctuary is a UNESCO World Heritage Site, renowned for its exceptional biodiversity.
The park's pristine coral reefs are home to an astounding array of marine species, including sharks, manta rays, and colorful reef fish.
Tubbataha Reefs is a bucket-list destination for those seeking an unparalleled underwater adventure.
Thanks to local conservation efforts, the majority of the coral reefs here remain in pristine condition, attracting countless marine species.
It is one of the most eco-friendly tourist destinations in Palawan.
5. Honda Bay: A Tropical Island Hopping Paradise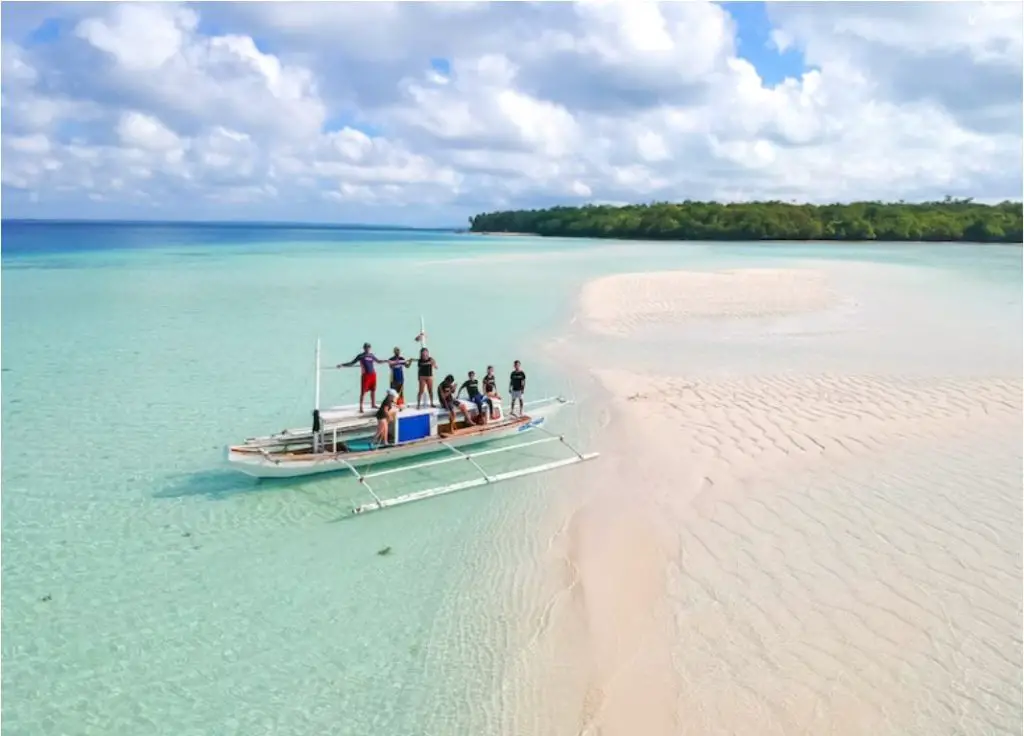 Situated on the eastern side of Palawan, Honda Bay offers an array of idyllic islets, each with its own unique charm.
Starfish Island lives up to its name, boasting an abundance of starfish scattered along its shallow shores. Luli Island is another gem, as it appears and disappears with the tide. Cowrie Island is a great spot for water sports and relaxation.
Embark on an island-hopping adventure to savor the beauty of Honda Bay's tropical wonders.
6. Port Barton: A Tranquil Coastal Getaway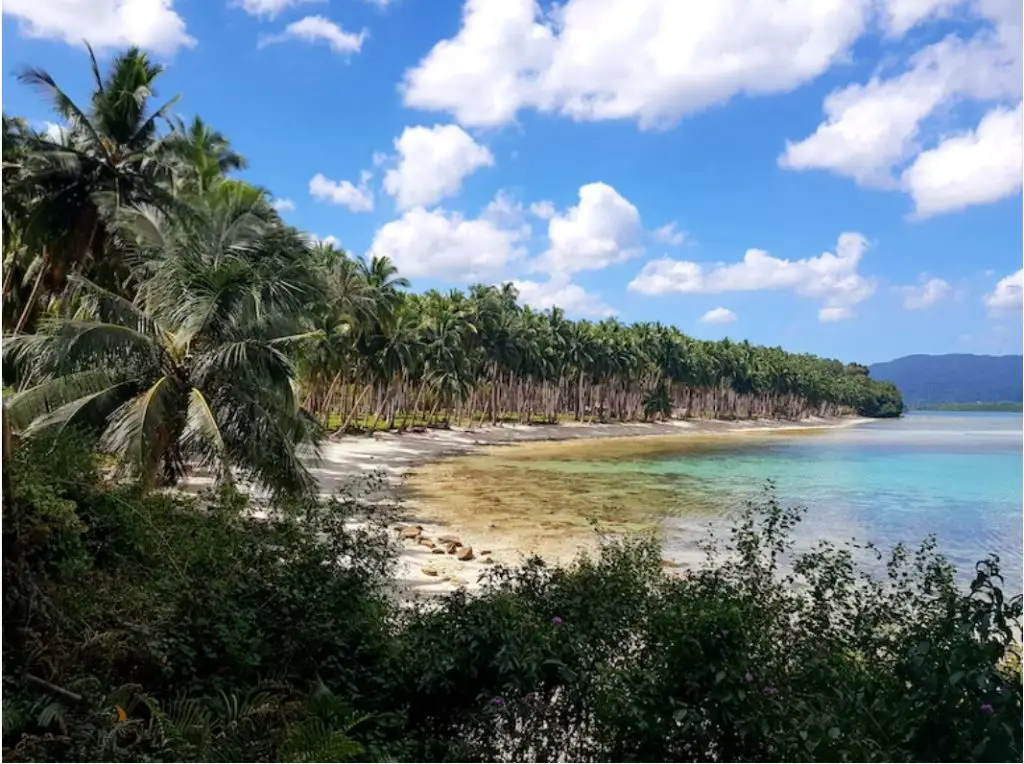 For those yearning for a laid-back beach experience away from the tourist crowds, Port Barton is the answer.
This unspoiled fishing village on the western coast of Palawan exudes simplicity and charm. Enjoy the pristine beaches, unwind in hammocks under swaying coconut trees, and take in the tranquil ambiance of this coastal gem.
Port Barton's simplicity is a refreshing escape from the hustle and bustle of city life.
7. Nacpan Beach: A Paradise of White Sands and Azure Waters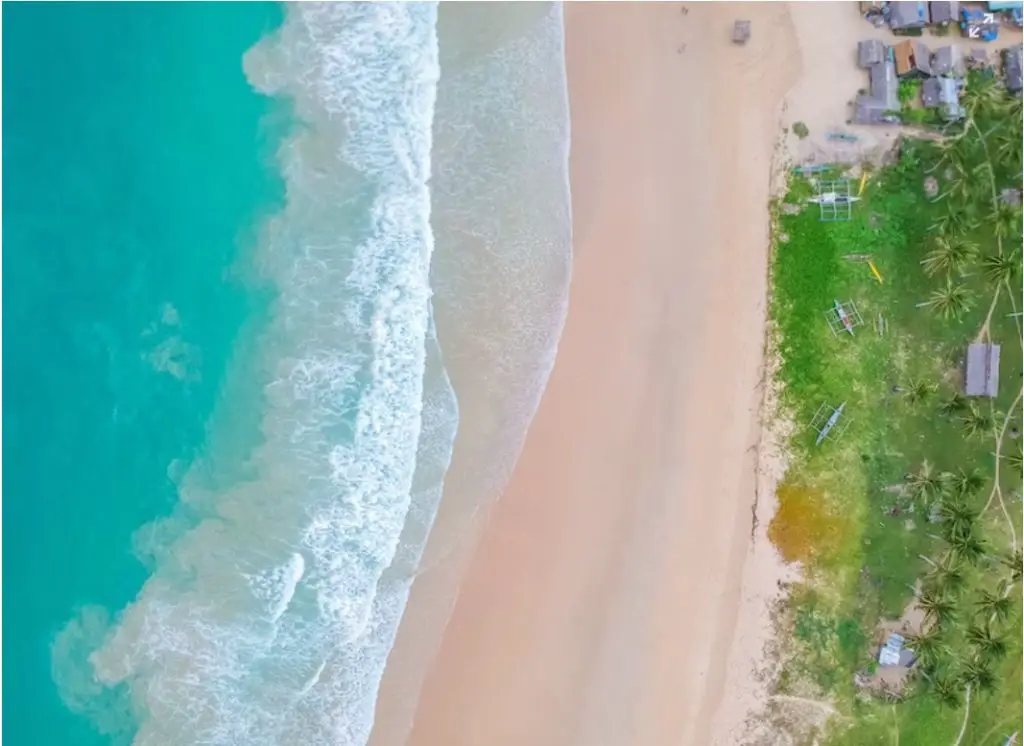 Nacpan Beach, located in the northern part of Palawan, is a postcard-perfect destination with its long stretch of powdery white sand and turquoise waters.
Its relaxed atmosphere and captivating sunset views make it an ideal spot to unwind and reconnect with nature.
Take leisurely strolls along the shore, swim in the clear waters, and indulge in the serene beauty of Nacpan Beach, dubbed as an off-beaten Palawan tourist spot.
8. Balabac Island: A Hidden Gem Off the Beaten Path
Seeking an off-the-beaten-path adventure? Balabac Island, located in the southernmost part of Palawan, awaits with its untouched beauty.
With its stunning lagoons, sandbars, and diverse wildlife, Balabac is a paradise for nature enthusiasts and photographers.
Explore the enchanting Candaraman Island, witness the surreal beauty of Onuk Island, and bask in the pink-hued sands of the renowned Pink Beach.
Many travellers acclaim that the beaches of Balabac can rival those of Boracay Island.
9. Calauit Safari Park: An African Experience in Palawan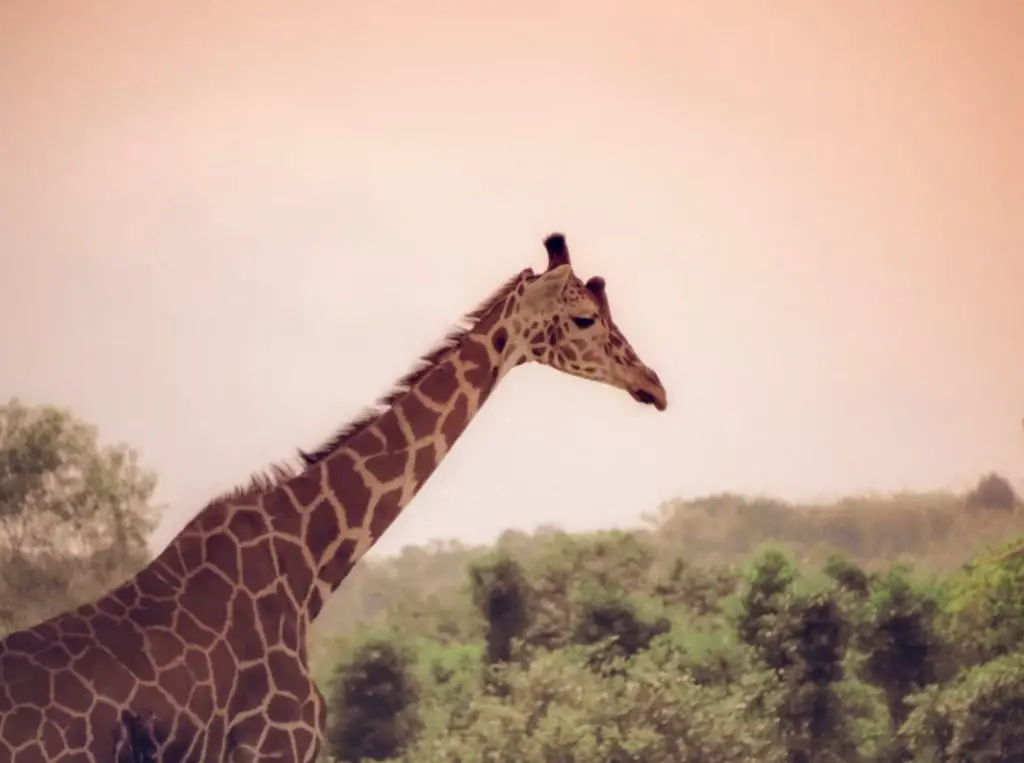 Have you ever dreamed of going on an African safari? Calauit Safari Park brings that dream to life within the lush landscapes of Palawan.
Located in Busuanga, Calauit Island, the park is a vast conservation area where you can spot African animals such as giraffes, zebras, and gazelles, which were introduced here in the 1970s.
Witnessing these magnificent creatures roaming freely is an unforgettable experience.
Indeed, you don't have to spend a fortune travelling around African countries to have a semblance of these majestic creatures.
10. Immaculate Conception Cathedral, Puerto Princesa: A Glimpse into Palawan's History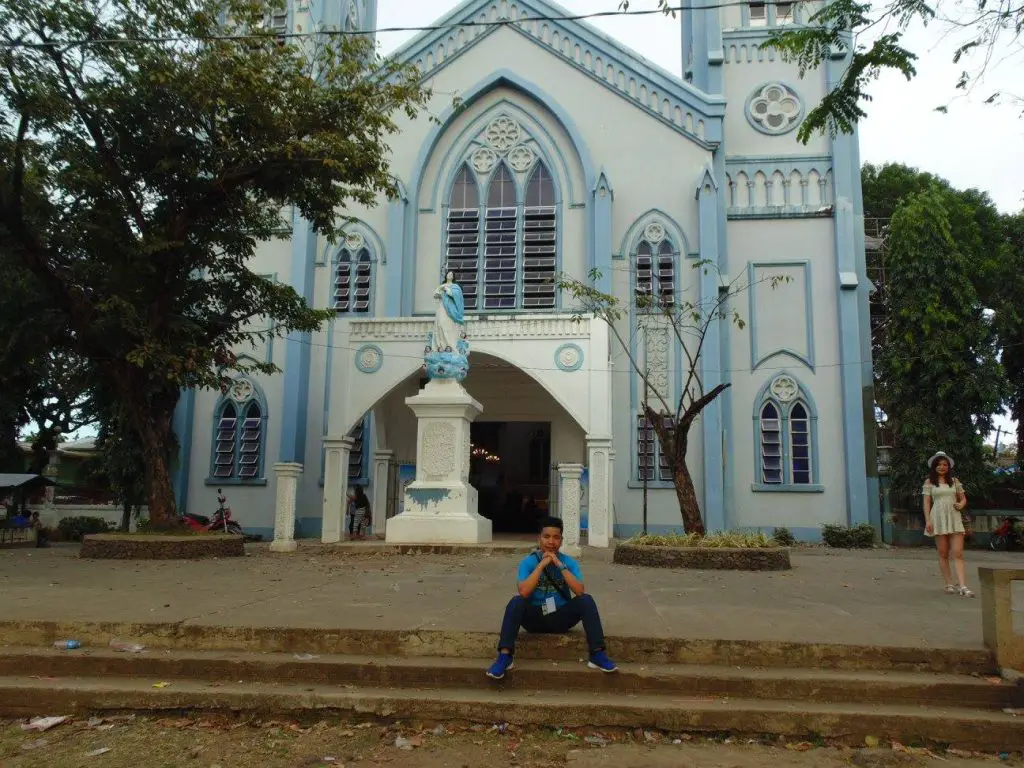 For a touch of culture and history, make sure to visit the Immaculate Conception Cathedral in Puerto Princesa.
This century-old church is an architectural marvel and a significant religious site in Palawan. Its striking design reflects European and Filipino influences, offering a glimpse into the island's colonial past.
As one of the centers of Catholicism in the area, the church hosts daily masses. Near the church are other historical attractions.
11. Ugong Rock: A Thrilling Adventure Amidst Nature
Get your adrenaline pumping at Ugong Rock in Puerto Princesa. This limestone formation offers spelunking and zip-lining experiences, providing a unique perspective of Palawan's natural wonders.
Climb up the limestone cliffs and zip-line through the lush forest canopy, experiencing an exhilarating adventure in the heart of nature.
12. Batak Tribe Community: Immersion in Indigenous Culture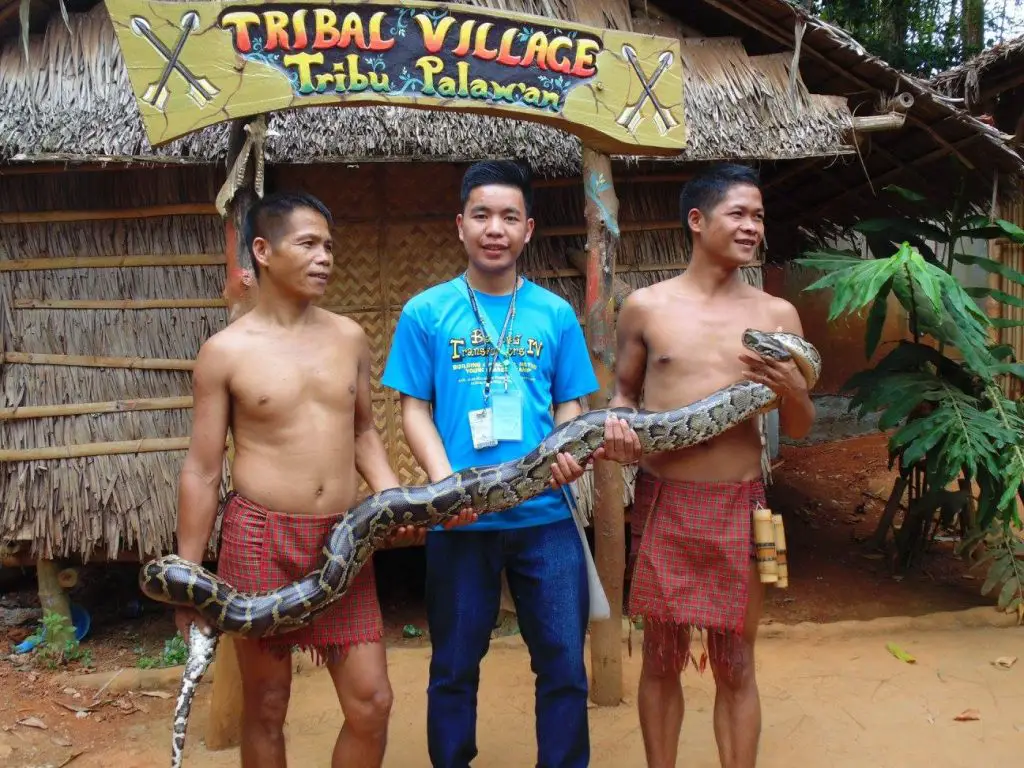 Palawan is not just about natural beauty; it is also rich in indigenous culture. A visit to the Batak Tribe Community allows you to immerse yourself in the traditional way of life of one of the island's indigenous tribes.
Interact with the locals, learn about their handicrafts and customs, and experience warm hospitality. It's a rare opportunity to connect with Palawan's indigenous heritage.
13. Snake Island: A Sandbar Shaped Like a Serpent
Don't be alarmed by the name; Snake Island is a stunning sandbar in Honda Bay, named for its shape, which resembles a snake.
During low tide, a curvy sandbar emerges, creating a unique and picturesque landform. Stroll along the sandbar, take Instagram-worthy photos, and enjoy the serenity of this natural wonder.
Don't forget to capture the mesmerizing view from the viewpoint of the island's peak.
14. Mangrove Paddle Boat Tour: A Journey through Coastal Ecosystems
Venture into the heart of mangrove forests with a paddle boat tour. This eco-friendly experience allows you to witness the intricate ecosystem of mangroves and spot various bird species, including kingfishers and herons.
The tour also educates visitors about the importance of mangrove conservation in preserving coastal biodiversity.
As you glide through the calm waters, take in the serene beauty of the mangrove-lined riverbanks.
15. Nagtabon Beach: A Hidden Gem on the West Coast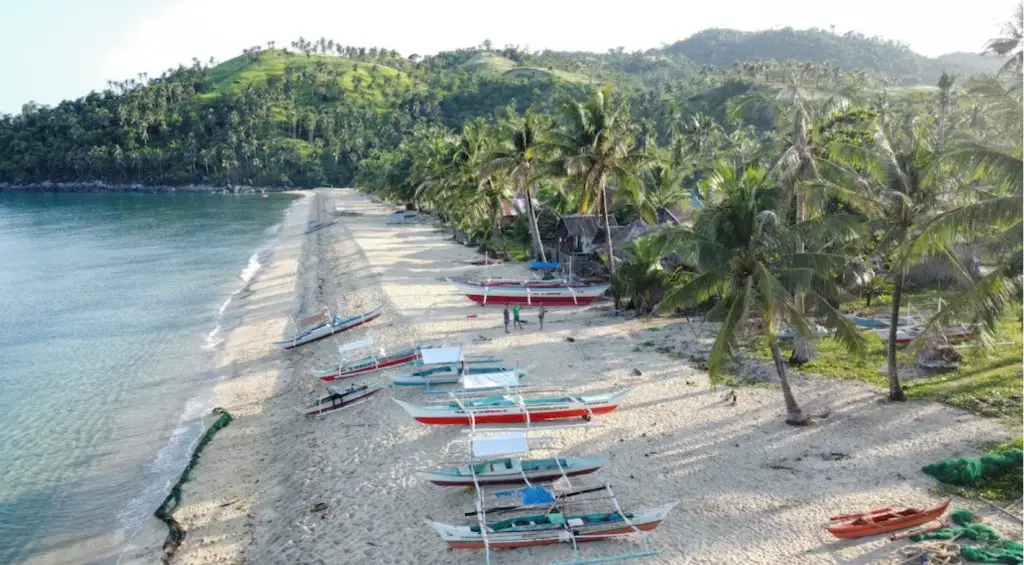 A hidden gem located on the west coast of Palawan, Nagtabon Beach offers a peaceful retreat with captivating sunset views and opportunities for surfing.
If you want to escape the crowds and immerse yourself in nature, Nagtabon Beach is the place to be. Enjoy the serenity, take a leisurely swim, or catch some waves for an exhilarating surfing experience.
Nagtabon beach is now one of the rising Palawan tourist spots.
16. Tabon Caves: The Cradle of Philippine Civilization
Delve into the history of Palawan by exploring the Tabon Caves, known as the "Cradle of Philippine Civilization."
These caves, located in the municipality of Quezon, contain ancient artifacts and remains dating back thousands of years, shedding light on Palawan's early inhabitants and their way of life.
The Tabon Caves Complex is a UNESCO World Heritage Site, offering a unique glimpse into the island's prehistoric past.
17. Estrella Falls: A Refreshing Oasis in the Jungle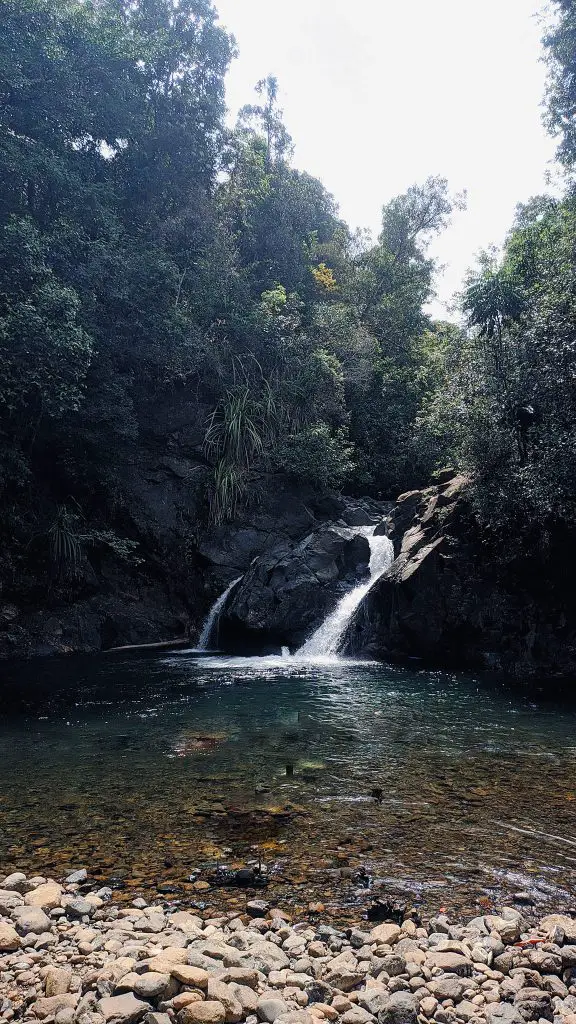 Escape to the lush jungles of Narra town and discover the captivating beauty of Estrella Falls. This multi-tiered waterfall is a refreshing oasis perfect for swimming, picnics, and basking in the beauty of nature.
Surrounded by the vibrant greenery of the forest, Estrella Falls offers a serene and idyllic setting to relax and rejuvenate.
18. Dolphin Watching in Puerto Princesa: A Magical Encounter
Embark on an early morning dolphin-watching tour and witness playful dolphins frolicking in the open sea.
This enchanting experience will leave you in awe of nature's beauty and the gracefulness of these magnificent creatures.
Keep your camera ready to capture the magical moments as the dolphins dance and glide alongside the boat.
19. Cuyo Fort and Lighthouse: A Historical Landmark
Step back in time and visit the Cuyo Fort, a historical landmark built during the Spanish colonial era. The fort served as a defense against pirates and other threats during that time.
Climb up the lighthouse for a panoramic view of the island and the surrounding seas, making it a perfect spot for photo enthusiasts. Explore the narrow streets of Cuyo town and immerse yourself in its colonial charm.
20. Maquinit Hot Spring: A Soothing Escape in Coron
After days of exploring Palawan's wonders, it's time to relax and rejuvenate your senses at Maquinit Hot Spring in Coron. Nestled amidst lush greenery, this natural hot spring offers a soothing escape.
Enjoy the therapeutic benefits of the warm waters while taking in the tranquil surroundings. Let the warmth melt away your fatigue, leaving you refreshed and ready for more adventures in Palawan.
Palawan is a destination that will captivate your heart and soul with its breathtaking beauty, unique experiences, and warm hospitality. Whether you're an adventure seeker, a beach lover, or a cultural enthusiast, the top Palawan tourist spots have something unique to offer.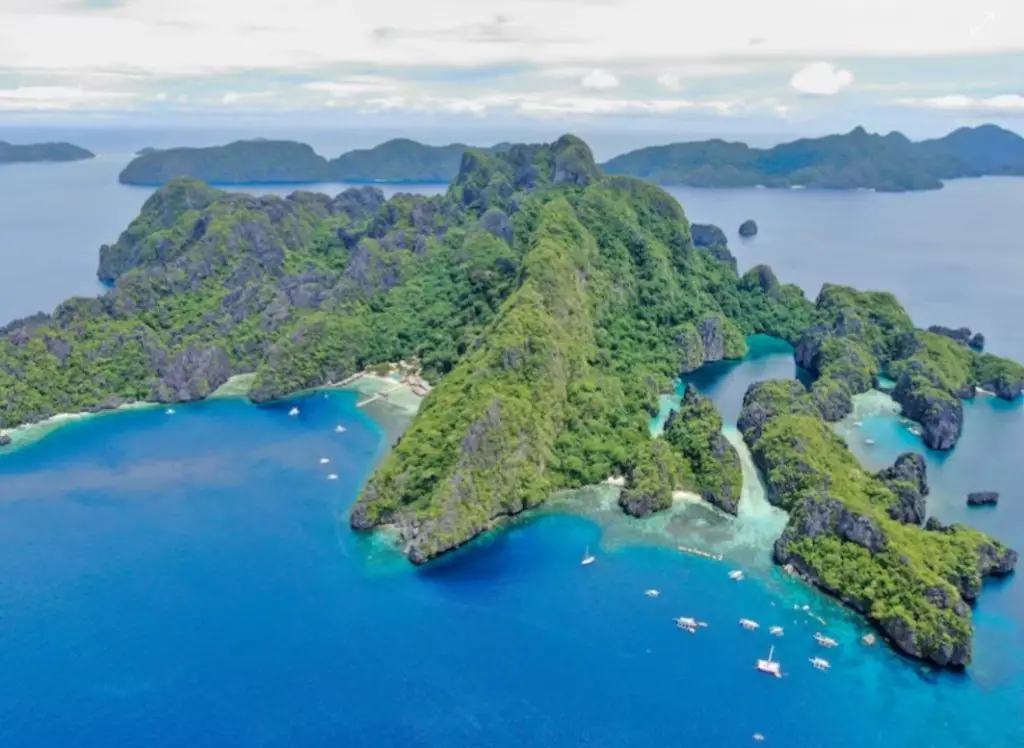 So, what are you waiting for? Grab your swimsuit and camera, and let Palawan enchant you with its natural wonders and warm embrace!
Whether it's exploring the limestone cliffs of El Nido, diving among shipwrecks in Coron, or immersing in the cultural heritage of indigenous tribes, Palawan promises an unforgettable journey that will leave you yearning to return to this tropical paradise again and again.