What are the top tourist spots in Manila? Find out more in this comprehensive article and explore the city's famous and off-beaten historical and cultural destinations. Let's go.
Manila, the vibrant and culturally rich capital city of the Philippines, beckons travelers from around the world to immerse themselves in its unique blend of history, culture, and modernity. Often referred to as the "Pearl of the Orient," Manila is a metropolis that boasts an array of captivating tourist spots catering to all interests and passions.
From grand historical landmarks that recount the city's colonial past to modern attractions reflecting its dynamic spirit, Manila offers a diverse and unforgettable experience for all visitors.
In this comprehensive guide, we will embark on a virtual journey to explore the top tourist spots in Manila, each a treasure trove of cultural significance, architectural wonders, and immersive experiences.
So, pack your bags and join us as we embark on an extraordinary adventure through the heart and soul of the Philippines in this SEO-optimized article.
1. Intramuros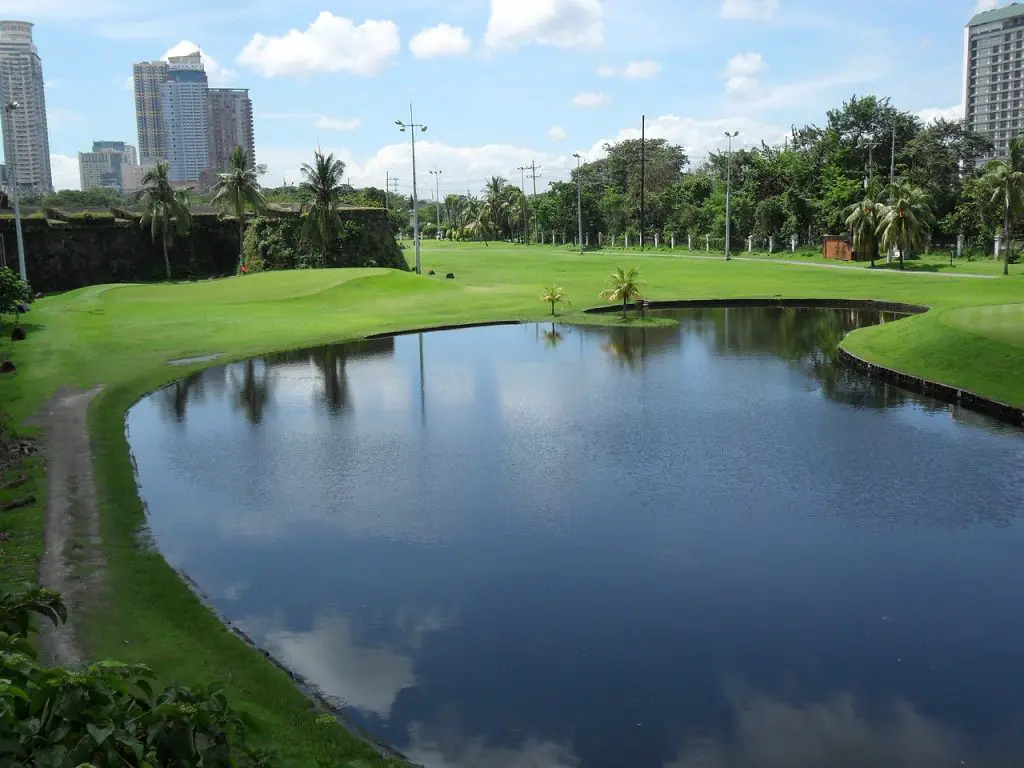 Our journey begins in the heart of Manila's rich history – Intramuros, the famed walled city that exudes an old-world charm.
Built during the Spanish colonial era, Intramuros houses an array of historical landmarks, including the iconic Fort Santiago, where the national hero, Dr. Jose Rizal, spent his last days before execution.
Strolling along its cobblestone streets, visitors can explore well-preserved Spanish-era architecture and the magnificent San Agustin Church, a UNESCO World Heritage Site known for its stunning Baroque design.
Intramuros is a top historical tourist spot in Manila.
2. Rizal Park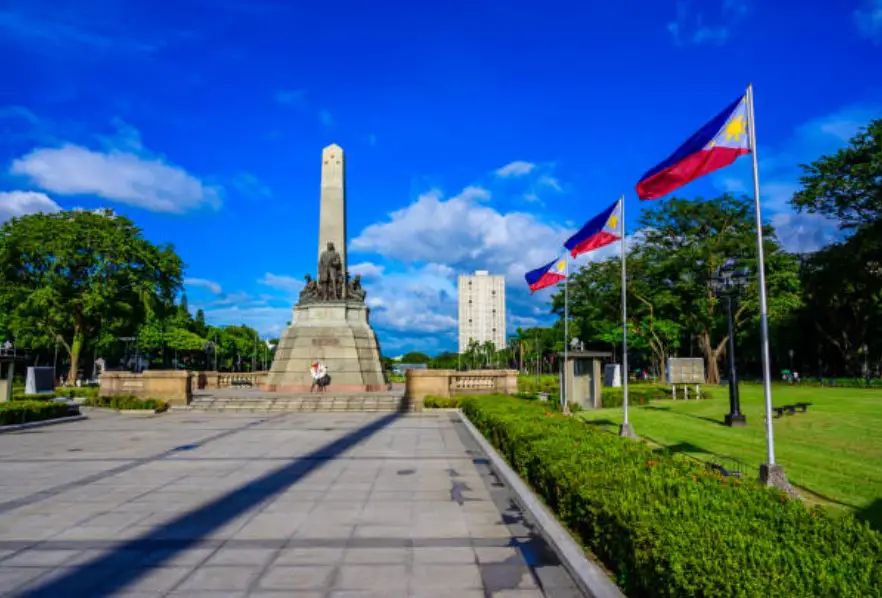 Adjacent to Intramuros lies Rizal Park, a 140-acre oasis dedicated to the Philippine national hero, Dr. Jose Rizal. The park is home to the Rizal Monument, a towering bronze sculpture of the esteemed hero, surrounded by beautifully landscaped gardens, fountains, and lagoons.
As a symbol of Filipino patriotism and identity, Rizal Park serves as a gathering place for celebrations, protests, and national events. It is also dubbed as one of the most iconic tourist spots in Metro Manila.
In 2016, Pope Francis celebrated a mass here that gathered millions of Filipino Catholics.
3. Manila Ocean Park
For an aquatic adventure, Manila Ocean Park is a must-visit destination. Situated near Rizal Park, this marine-themed park boasts a vast oceanarium that showcases diverse marine life, including colorful corals, tropical fish, and mesmerizing sharks.
Visitors can also enjoy exciting marine shows featuring playful dolphins and talented sea lions. An exploration of the Oceanarium's underwater tunnel offers a unique opportunity to get up close and personal with captivating marine creatures.
Manila Ocean Park is one of the best tourist spots in Manila.
4. National Museum of the Philippines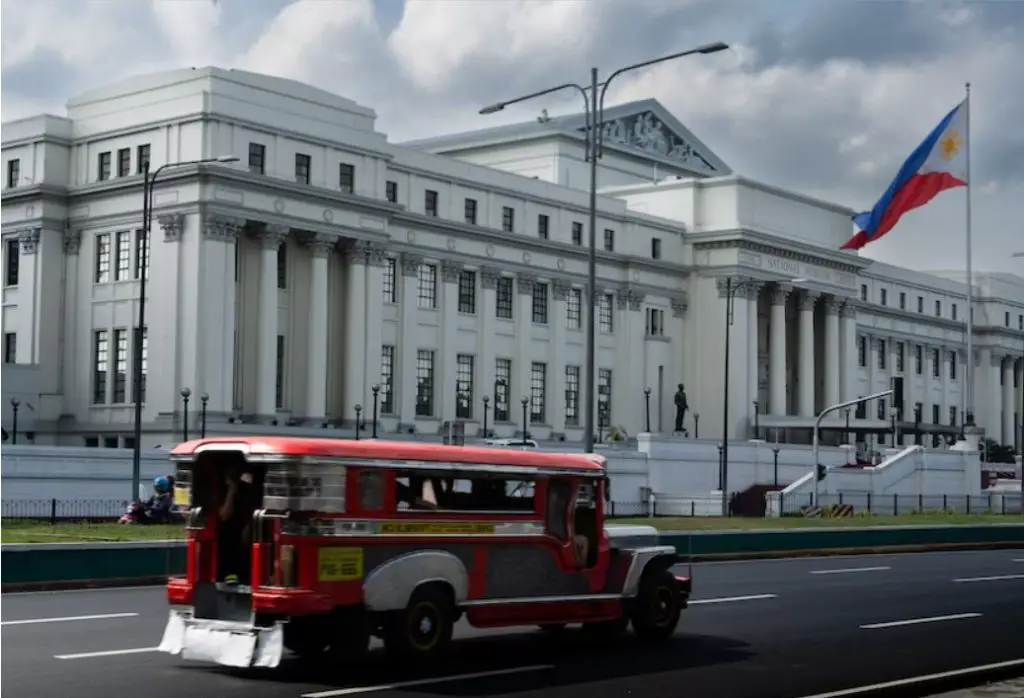 Delving into the Philippines' cultural heritage, the National Museum of the Philippines stands as the country's premier institution for art, history, and culture.
Comprising several buildings, each with its own unique exhibits, the museum houses significant artifacts, fine art collections, and archaeological findings that narrate the nation's storied past.
The National Museum showcases the iconic Spolarium painting by Juan Luna, an artistic masterpiece capturing the emotion and struggles of the Filipino people during the colonial era.
The museum is a can't-miss cultural tourist spot in Manila.
5. Manila Baywalk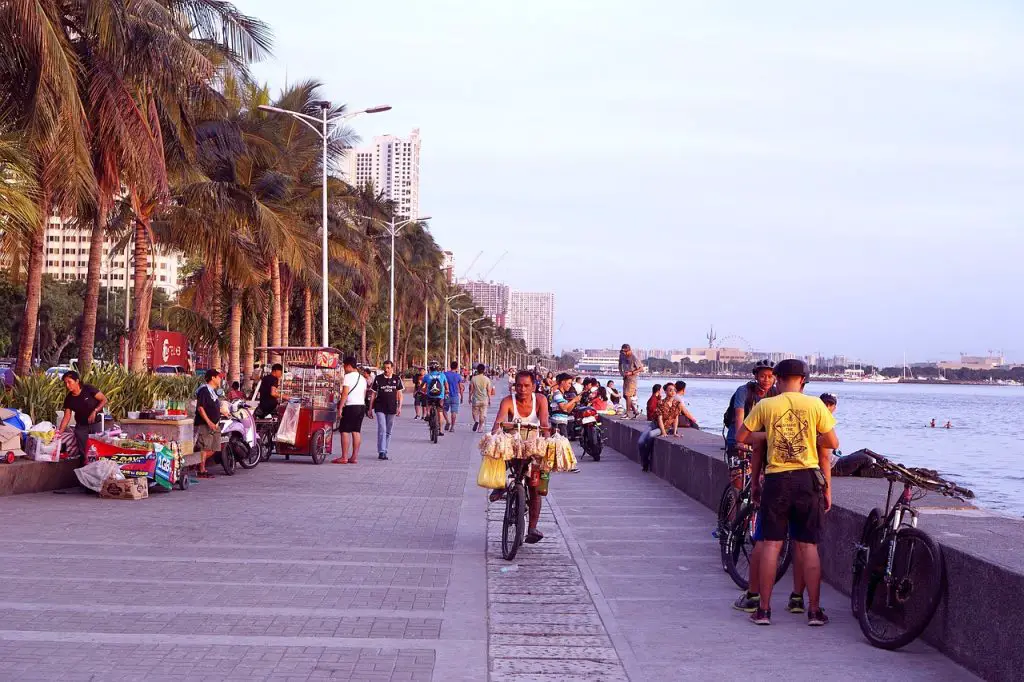 A visit to Manila wouldn't be complete without a leisurely stroll along the scenic Manila Baywalk. This picturesque promenade offers breathtaking views of the iconic Manila Bay sunset, drawing locals and tourists alike.
The Baywalk is a popular spot for jogging, cycling, or simply enjoying the fresh sea breeze. As evening falls, the area comes alive with vibrant street performances, while food vendors offer delectable snacks, creating a festive atmosphere by the water's edge.
As one of the most beautiful spots in Manila, the Baywalk offers both a semblance of modern and rustic life.
6. Binondo: Manila's Chinatown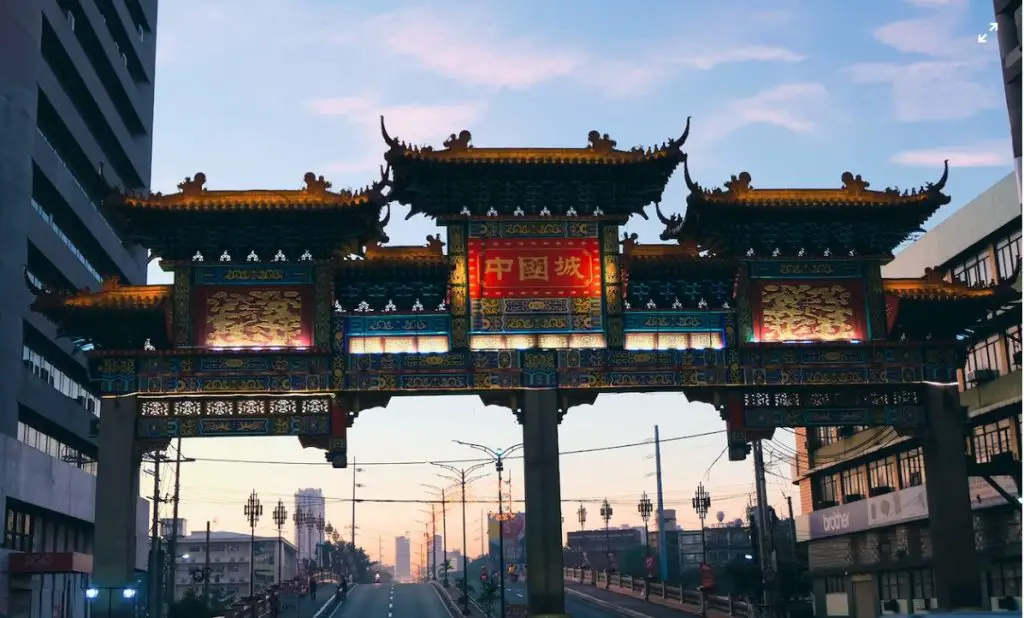 Venturing into the bustling district of Binondo, the oldest Chinatown in the world, offers a glimpse of Manila's multicultural history.
As one of the city's vibrant cultural enclaves, Binondo is a melting pot of Chinese and Filipino traditions. Wander along Ongpin Street to explore traditional Chinese shops, selling everything from herbal medicine to auspicious trinkets.
Food enthusiasts will revel in the array of authentic Chinese restaurants serving sumptuous dishes like dim sum, noodles, and Peking duck.
7. San Agustin Church
Located within Intramuros, San Agustin Church is a testament to Manila's rich colonial heritage and Baroque architecture.
This UNESCO World Heritage Site is the oldest stone church in the Philippines, dating back to the 16th century. Step inside to admire its ornate interiors, intricate woodwork, and beautiful stained glass windows.
The adjacent San Agustin Museum houses a collection of religious artifacts, art, and historical items, offering a deeper understanding of the church's historical significance.
San Agustin Church is indeed a must-see historical tourist spot in Manila.
8. Manila Cathedral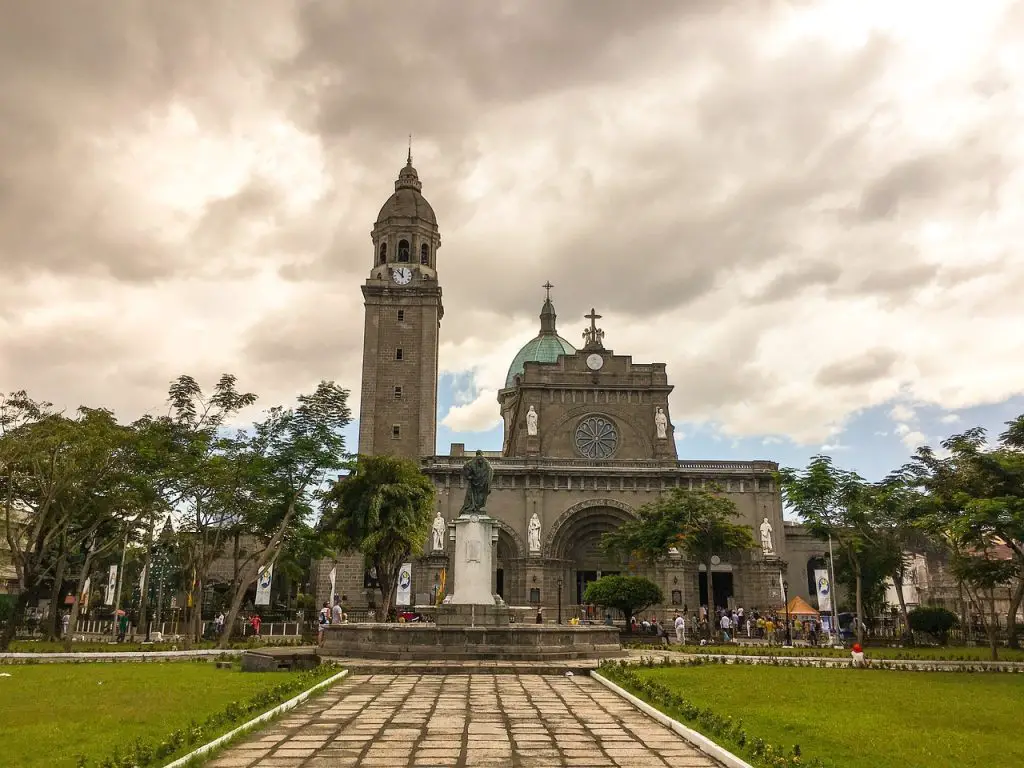 The Manila Cathedral, officially known as the "Minor Basilica and Metropolitan Cathedral of the Immaculate Conception," is a significant religious landmark in the Philippines.
This awe-inspiring structure has withstood centuries of challenges, including fires and wars, and stands as a symbol of resilience.
The cathedral's neo-Romanesque facade and grand interiors, adorned with intricate stained glass windows and religious statues, evoke a sense of peace and spiritual reverence.
9. Fort Santiago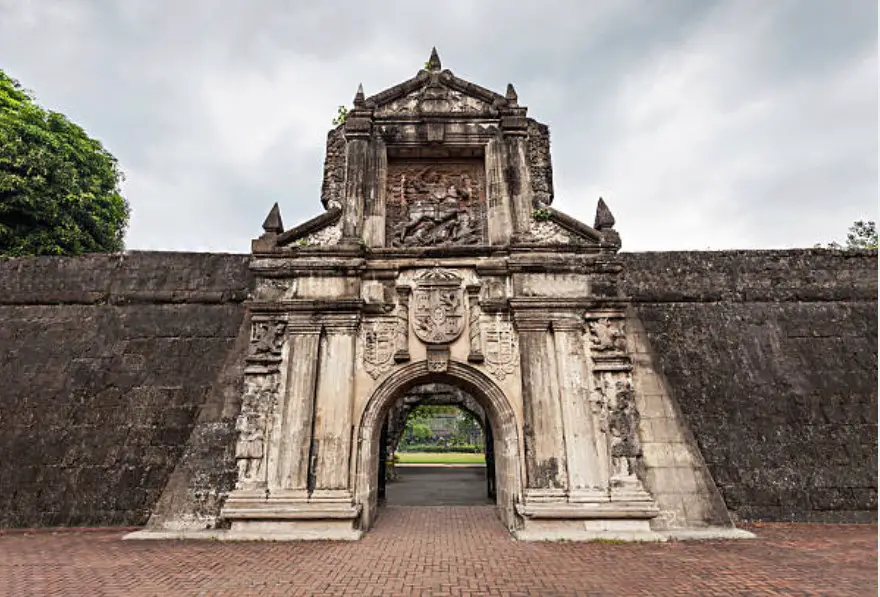 One of Intramuros' most iconic attractions, Fort Santiago is steeped in historical significance. This 16th-century citadel served as a defense fortress during Spanish rule and later as a military prison during World War II.
Today, it serves as a poignant reminder of the country's tumultuous past. Visitors can explore its storied chambers, dungeons, and passageways while learning about the struggles and sacrifices endured by Filipino revolutionaries and prisoners of war.
10. Quiapo Church
The Quiapo Church, or the Minor Basilica of the Black Nazarene, is an essential pilgrimage site for devout Catholics in the Philippines. The church houses the revered Black Nazarene, a life-size image of Jesus Christ bearing the cross.
Every January, millions of devotees participate in the Traslacion, a grand procession to venerate the Black Nazarene, making it one of the country's largest religious events.
11. Bonifacio Global City (BGC)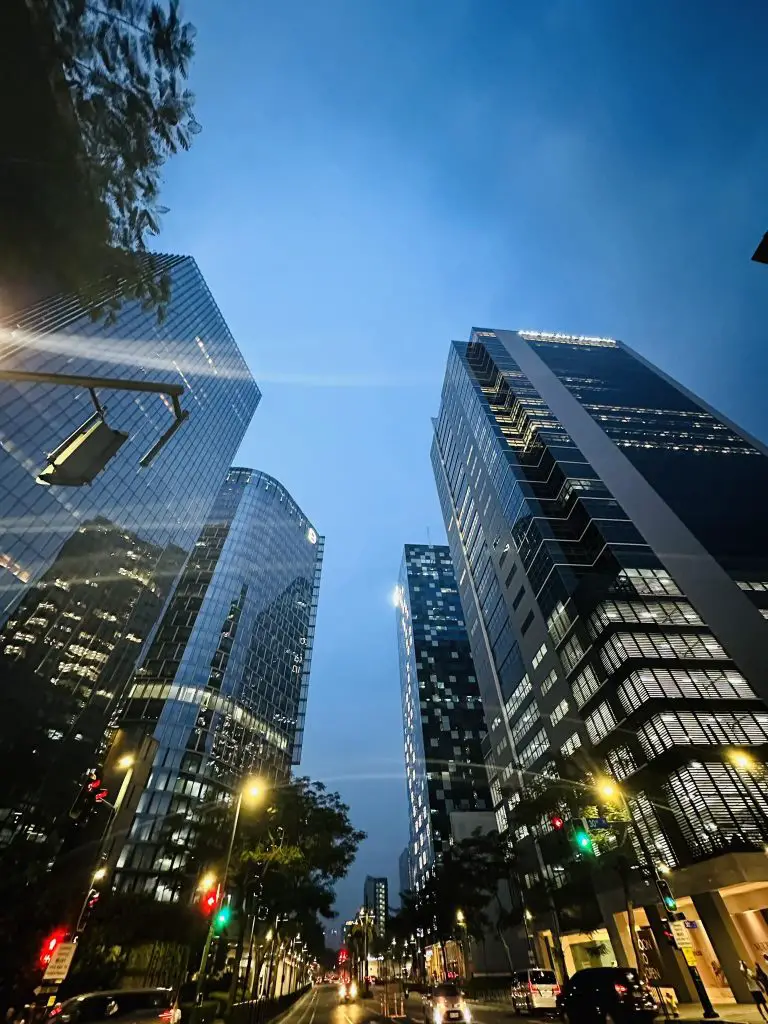 Bonifacio Global City (BGC) is not within Manila City but in Taguig City. But it's easily accessible from Manila so, thus, it makes up for a good side-trip.
As the epicenter of modernity and urban living, Bonifacio Global City (BGC) presents a contrasting landscape within Metro Manila. This sprawling district boasts contemporary skyscrapers, upscale shopping centers, trendy restaurants, and vibrant nightlife.
Visitors can indulge in retail therapy at high-end boutiques or dine at world-class restaurants offering international cuisines.
The Mind Museum in BGC is another popular attraction, offering an interactive and educational experience, perfect for families and curious minds.
12. Divisoria Market
Shopaholics and bargain-hunters will find their paradise in Divisoria Market, a bustling commercial area offering a vast array of goods at pocket-friendly prices. This will surely make it to the best tourist spot in Manila list for budget travelers as well.
From fashion apparel to accessories, fabrics, home decor, toys, and even electronics, Divisoria is a haven for those seeking the best deals and unique finds.
The market's labyrinthine streets are filled with vendors selling everything imaginable, making it an exciting and vibrant shopping destination.
13. Manila Zoological and Botanical Garden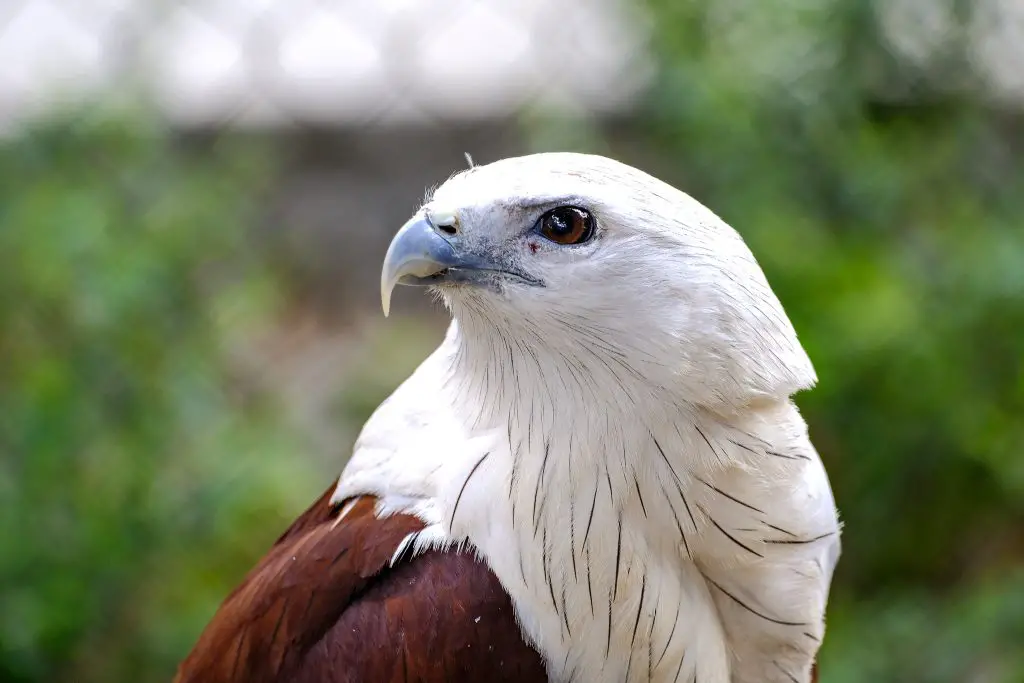 Nature enthusiasts and families with children will delight in a visit to the Manila Zoological and Botanical Garden. Established in 1959, the zoo is home to a diverse range of animals, including tigers, lions, elephants, and various bird species.
In recent years, efforts have been made to improve animal welfare and create a more enriching environment for animals.
14. Malacañang Palace
A visit to Manila would be incomplete without exploring the iconic Malacañang Palace, the official residence of the President of the Philippines.
With a rich history spanning back to the Spanish colonial era, the palace has witnessed numerous historical events and political decisions. Guided tours allow visitors to explore its opulent interiors, art collections, and historical artifacts.
While the palace itself is not fully open to the public, the Malacañang Museum showcases a fascinating collection of memorabilia and presidential mementos, offering insights into the country's governance and leadership.
15. University of Santo Tomas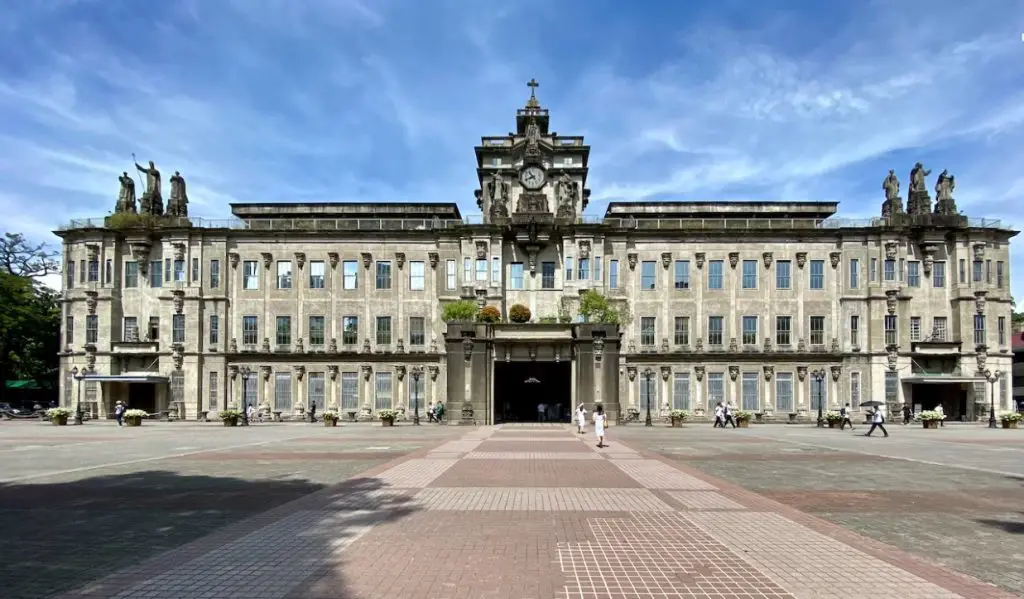 Established in 1611, the University of Santo Tomas (UST) is Asia's oldest existing university and holds a prominent place in Philippine history and academia.
Located in Sampaloc, Manila, the university's grand architecture blends classical and neoclassical influences, creating a picturesque campus.
The Main Building's iconic facade, known as the Arch of the Centuries, serves as a symbol of UST and its storied heritage.
While the university remains an academic institution, visitors can explore its historic grounds, attend cultural events, and admire its beautiful architectural landmarks.
16. Binondo Church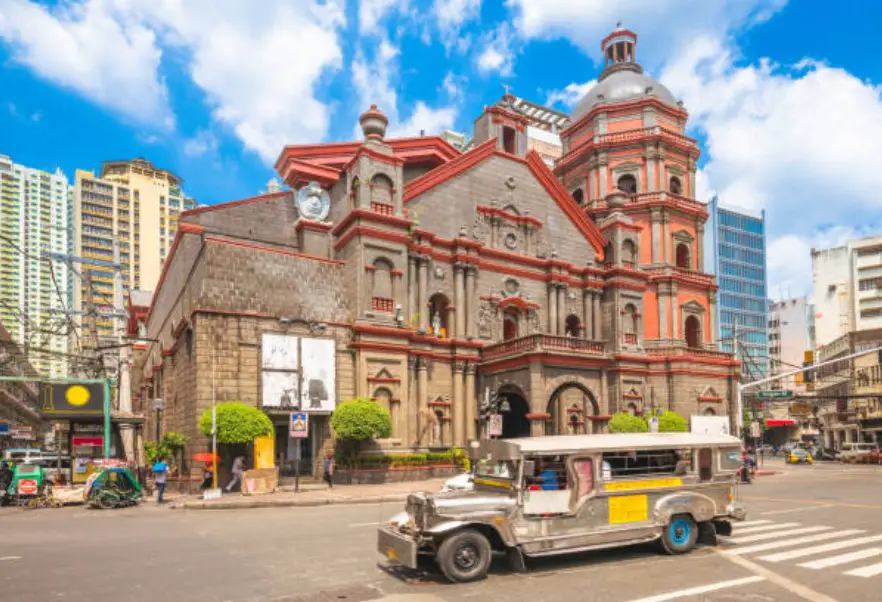 Commonly referred to as the Minor Basilica of Saint Lorenzo Ruiz and Our Lady of the Most Holy Rosary Parish, Binondo Church is another significant religious site within Manila's Chinatown.
Established in 1596, it is one of the country's oldest places of Christian worship. The church's facade showcases a blend of Chinese and European architectural influences, representing the fusion of cultures that define Manila's historic district of Binondo.
The church's interior is equally captivating, with its intricate altars and religious artworks, making it a popular spot for devotees and tourists seeking spiritual solace.
17. Robinsons Place Manila
For a modern shopping and entertainment experience, Robinsons Place Manila is the go-to destination.
Situated in the heart of Ermita, this expansive shopping mall offers an extensive selection of local and international brands, fashion boutiques, electronics, and dining options.
From well-known global brands to homegrown favorites, shoppers can indulge in retail therapy, and food enthusiasts can savor a wide range of cuisines at the mall's numerous restaurants and food courts.
The mall also hosts entertainment events and movie screenings, providing an all-in-one experience for visitors of all ages.
18. Arroceros Forest Park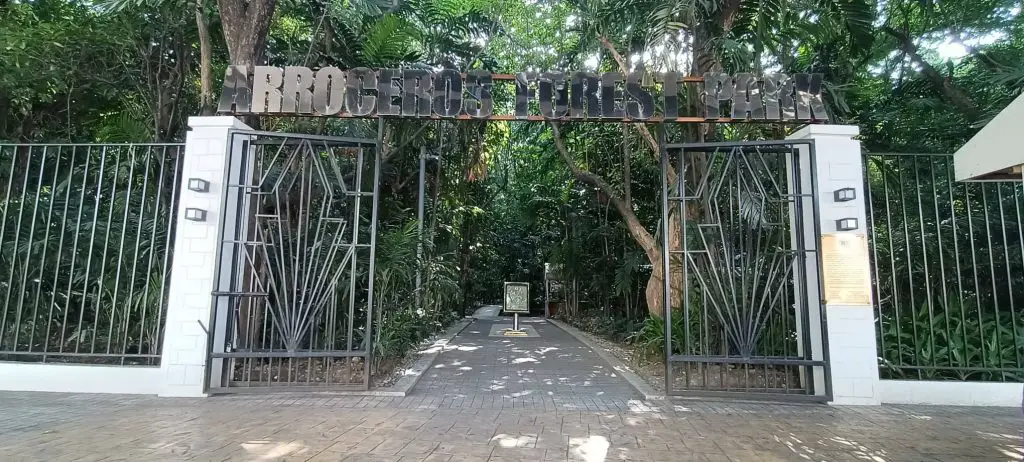 Amidst the bustling urban landscape, Arroceros Forest Park stands as Manila's last lung of greenery. Often called the "Last Lung of Manila," this small but vital forest park offers a welcome respite from the city's concrete jungle.
Home to various tree species and a diversity of flora and fauna, Arroceros Forest Park serves as an urban oasis for nature lovers and environmentalists. It is a favorite spot for picnics, nature walks, and birdwatching, providing a serene escape from the hustle and bustle of city life.
The forest park is an off-beaten tourist spot in Manila but one that is worth visiting especially for nature lovers.
19. Star City Amusement Park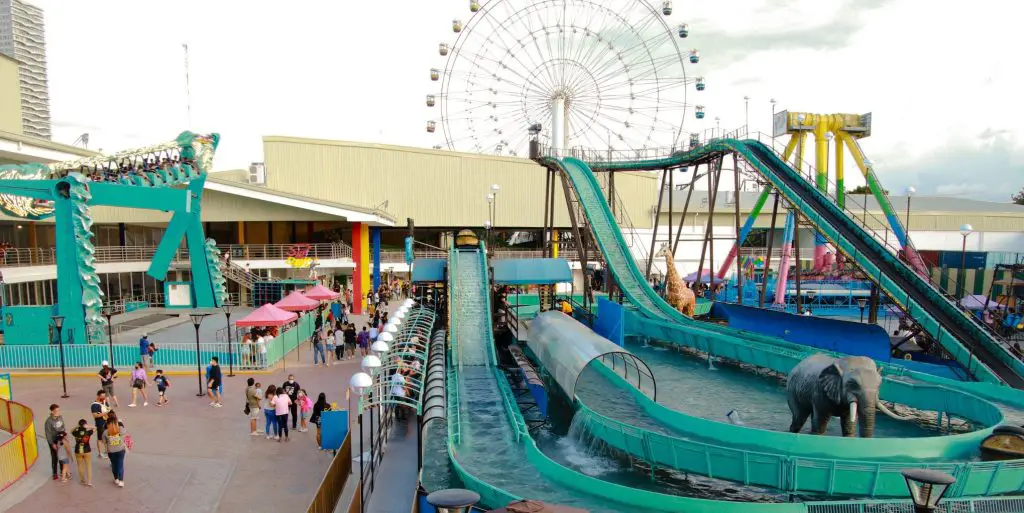 For adrenaline-pumping fun and thrilling rides, Star City Amusement Park is the place to be. Located near the Cultural Center of the Philippines, this amusement park offers a wide range of exciting attractions suitable for visitors of all ages.
From roller coasters and water rides to carnival games and live shows, Star City promises a day filled with excitement and laughter.
During the holiday season, the park transforms into a dazzling Winter Wonderland, adding to the festive spirit of Manila.
20. Paco Park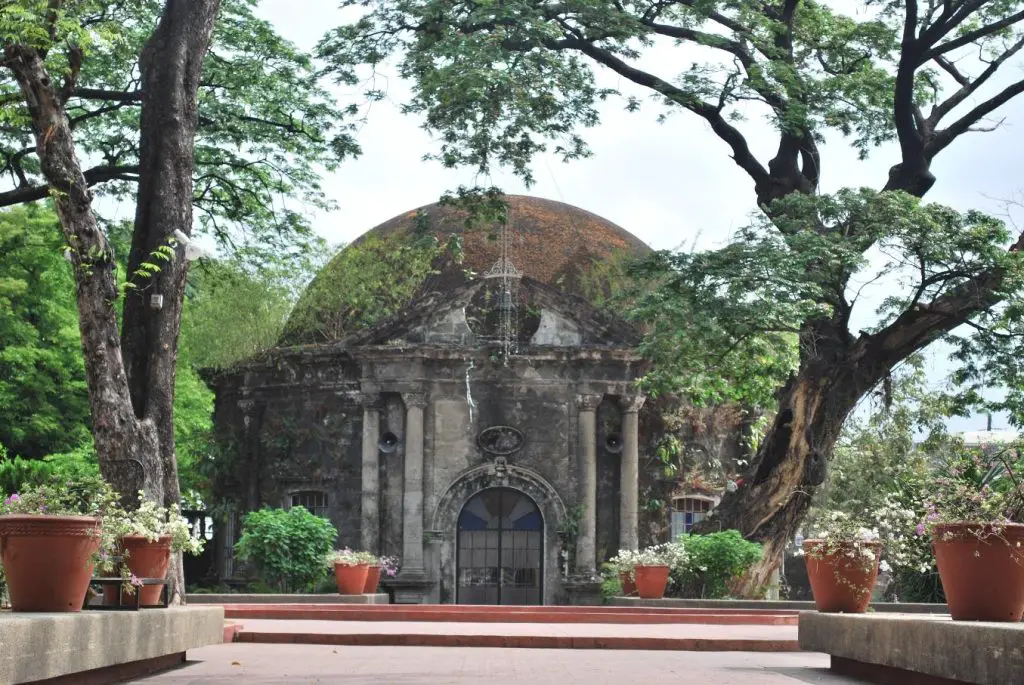 As our journey comes to a close, we find ourselves in Paco Park, another historical landmark nestled within Manila.
Built during the Spanish colonial period, Paco Park was initially a municipal cemetery and has since been transformed into a serene public park. Its circular shape and high walls create a unique and peaceful atmosphere.
Visitors can stroll along the park's pathways, surrounded by old acacia trees and manicured gardens. The park's chapel, adorned with beautiful stained glass windows and intricate altars, adds to its allure. Paco Park is an ideal spot for those seeking tranquility and a moment of reflection amid the urban chaos.
So there you have some of the best tourist spots in Manila. Indeed, Manila's unique blend of history, culture, and modernity ensures an unforgettable experience for every visitor.
From its colonial-era landmarks to its bustling shopping centers, serene parks, and lively amusement parks, Manila showcases a rich tapestry of experiences and memories waiting to be made.
So, whether you're an avid history buff, an adventure seeker, a culture enthusiast, or a food lover, Manila promises a journey of discovery and fascination that will linger in your heart long after you bid the city farewell.
What is your favorite tourist spot in Manila? Share in the comment section below.