What are the famous Benguet tourist spots you should visit including its hidden attractions? Find out in this comprehensive guide.
Benguet is home to some of the most scenic and fascinating sights in the country. Many of these lie in off-beaten locations and, thus, are ideal getaways for those who prefer less touristy and pristine destinations.
Cascading waterfalls, towering mountains, mossy forests, ancient trails, scenic highways, mystical caves, and colorful gardens are among the must-visit attractions in Benguet.
Benguet is also home to the third and fourth-highest mountains in the Philippines and the iconic strawberry and rose farms.
Without further ado, here are the must-see places in Benguet.
Behold Benguet Tourist Spots!
1. Mt. Pulag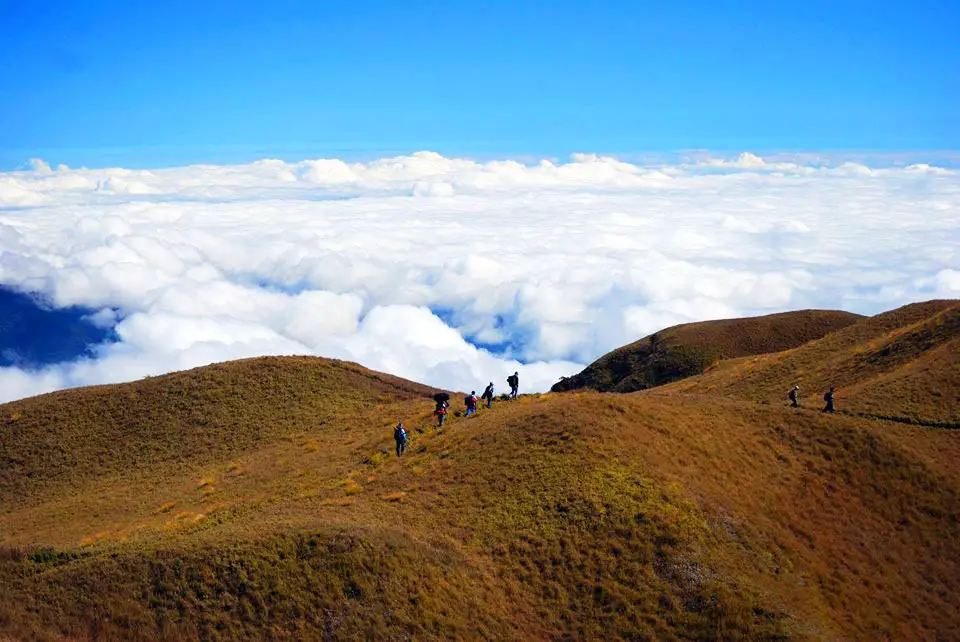 Rising to 2, 922 MASL, Mt. Pulag is the highest mountain in Luzon and the third highest in the Philippines.
Vast groves of dwarf bamboo grasses cover its rolling summit. These shelter endangered species such as cloud rats while their mossy forests host deer, wild pigs, doves, and many other threatened species.
The peak of Mt. Pulag offers one of the best views of sunsets and sunrises. A stunning sea of cloud formations frequently appears as far as the eyes could see.
Unfortunately, commercial gardens are slowly creeping, threatening the lush forests of Mt. Pulag. Hopefully, concerned government agencies, private sectors, and community members would collaborate to come up with a master plan to ensure the sustainable management of the said mountain.
Mt. Pulag is one of the most visited tourist spots in Benguet.
2. Mt. Yangbew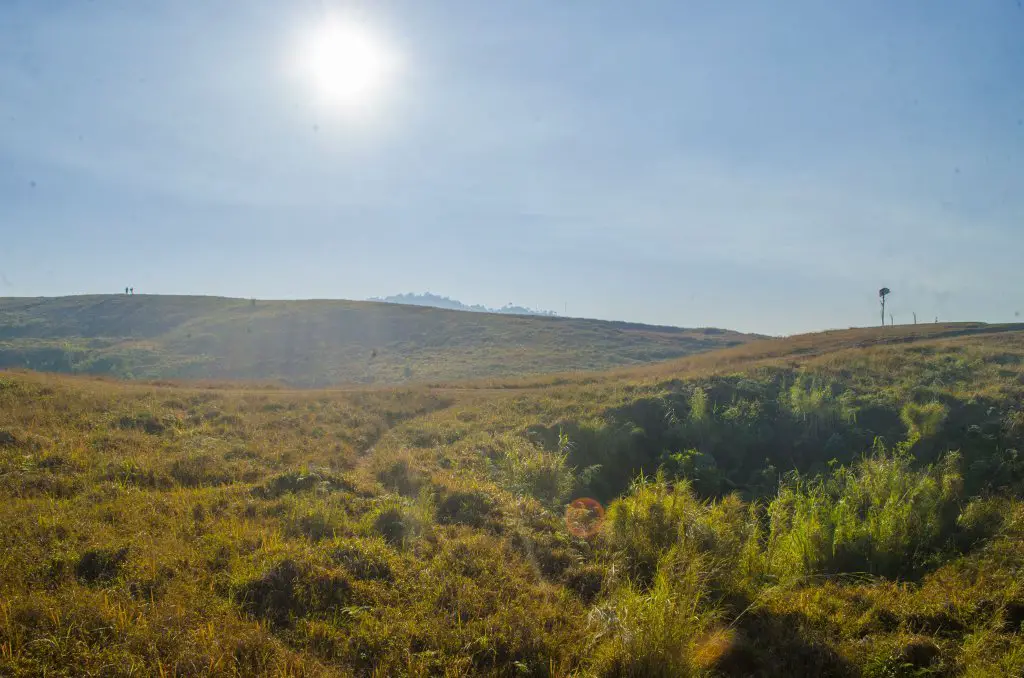 Mt. Yangbew is one of the most accessible La Trinidad, Benguet tourist spots. While atop, you can have a full view of La Trinidad and neighboring Baguio city. The towering peaks of Atok and Kabayan including Mt. Pulag are also visible here.
Grasses and a few shrubs cover the summit of Mt. Yangbew, reminiscent of Mt. Pulag's peak. Another interesting feature of the mountain is the presence of limestone rock formations where you can shoot Instagrammable photos.
Want to feel like a cowboy or a cowgirl? Hop on a horse and stroll around to see the sights.
Just like other tourist spots in Benguet, this is a fragile ecosystem needing protection.
Jump-Off: Sitio Binat, Barangay Tawang, La Trinidad
Mt Yangbew Elevation: 1648m / 5407feet
Time required to the Summit: 30 minutes
Special Features: Grassy Summit, Limestone formations, Views of La Trinidad and Baguio City, Horseback Riding, Mt Yangbew Sunrise
3. Tekip Falls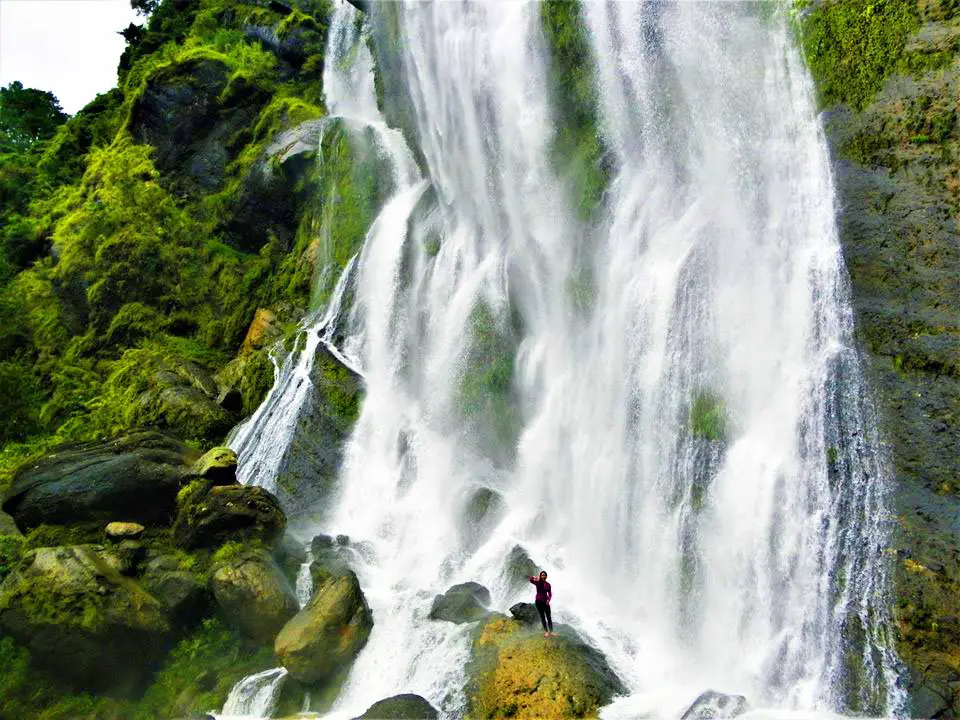 Tekip Falls is one of the countless waterfalls found in Bakun. Measuring more than 120 feet high, it cascades like a giant curtain of water. It has small and shallow pools with icy-cold waters.
To feel the rejuvenating effect of Tekip Falls, try positioning yourself at its base while its cascades give you a massage. Or you can dip in its pools as you relish the majestic beauty of it.
The best time to visit Tekip Falls and other cascades of Bakun is during the rainy months of June to December. During these periods, the falls display their full strength and beauty. It is one of the iconic Bakun, Benguet tourist spots.
Location/Jump-Off: Poblacion, Bakun
Brgy/Envi' Fee: Php 100
Guide fee: Php 300 for a group with a maximum of 6 pax
Trekking time: 30 minutes
4. Bayokbok Falls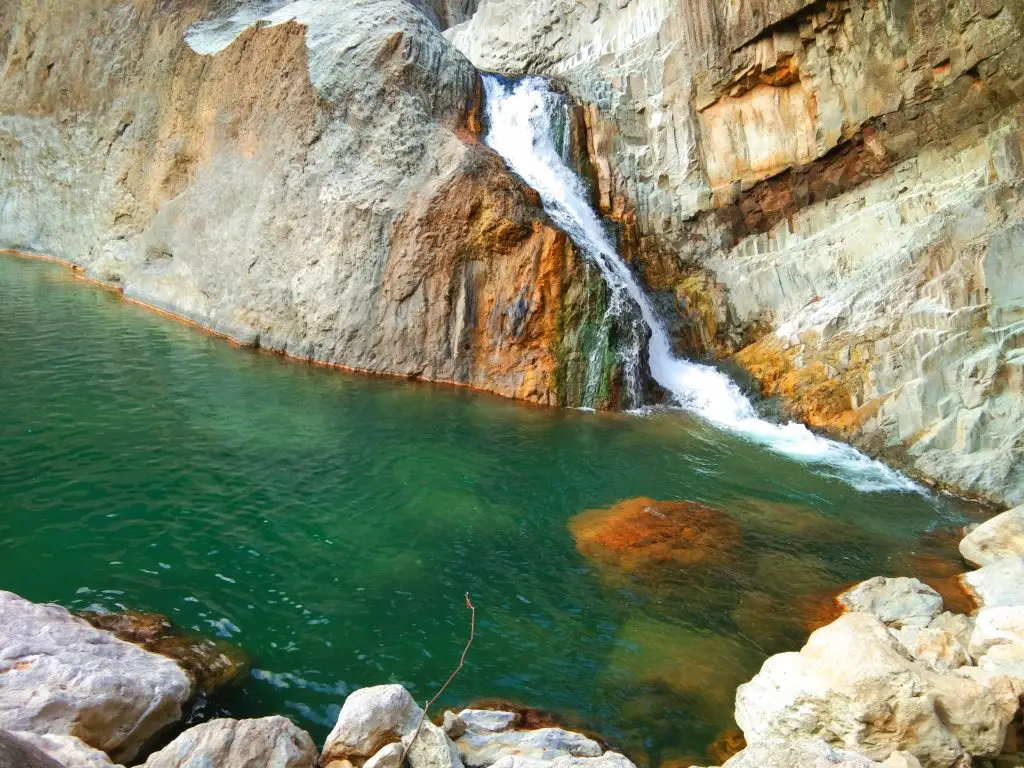 Bayokbok Falls is one of the new Tublay, Benguet tourist spots. It is a three-layered cascade. Only the first and second falls, however, are readily visible upon reaching the site.
The first layer cascades in a sideward manner. It carved a very deep, wide, and long pool. During good weather conditions, Bayokbok Falls casts a crystal-clear view of its waters. In fact, you can see small fish and crabs in the water.
To get to the third fall, one needs to climb over the first and second. The third fall also has a deep pool, sandwiched on bare rock cliffs. These cliffs provide a good diving or jumping platform.
Jump-off: Brgy Tuel, Tublay
Fees: Php 250 per person (includes guide, environmental, and barangay fees)
Trekking Time: 15 minutes
5. Aran Cave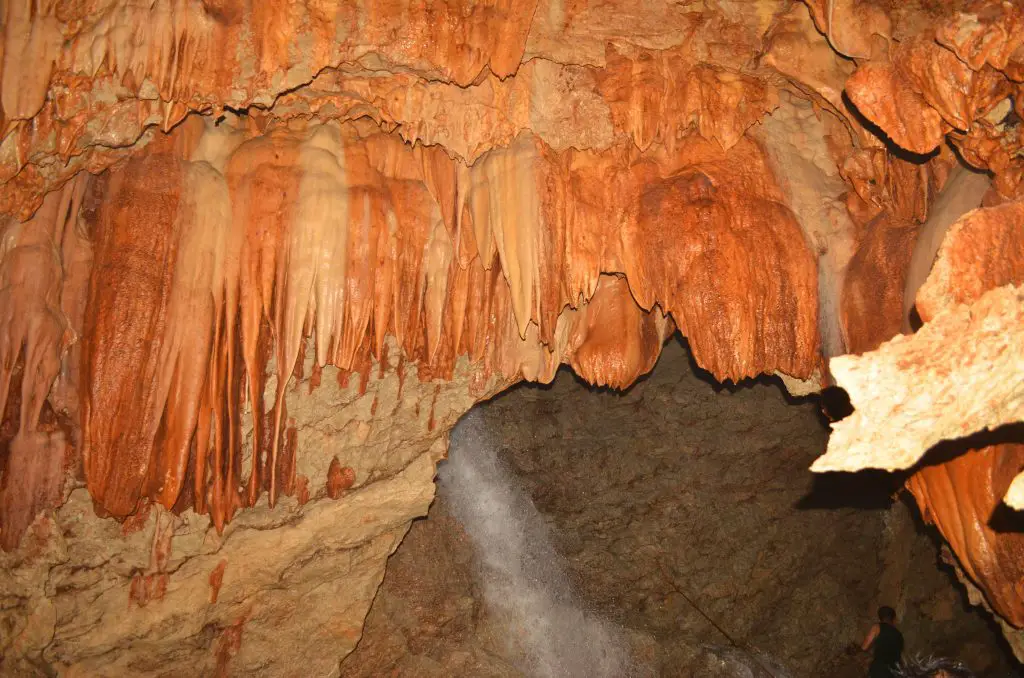 Aran Cave is rapidly gaining popularity among Baguio City and La Trinidad locals. It is just more or less an hour's drive away from these urban centers.
The cave is named after a giant called Aran. Locals say that he used to dwell in the area and was responsible for the disappearance of workers during the construction of Kennon Road.
Inside the cave, one can find at least three waterfalls cascading on pristine pools. The waters of these are icy-cold and crystal-clear. Stalactite and stalagmite rock formations also abound.
Location/Jump-off: Tuba
Fees: Php 200 per person (Covers entrance, environmental fees, and rent of a headlight)
Trekking Time: 15 Minutes
6. Asin Hot Spring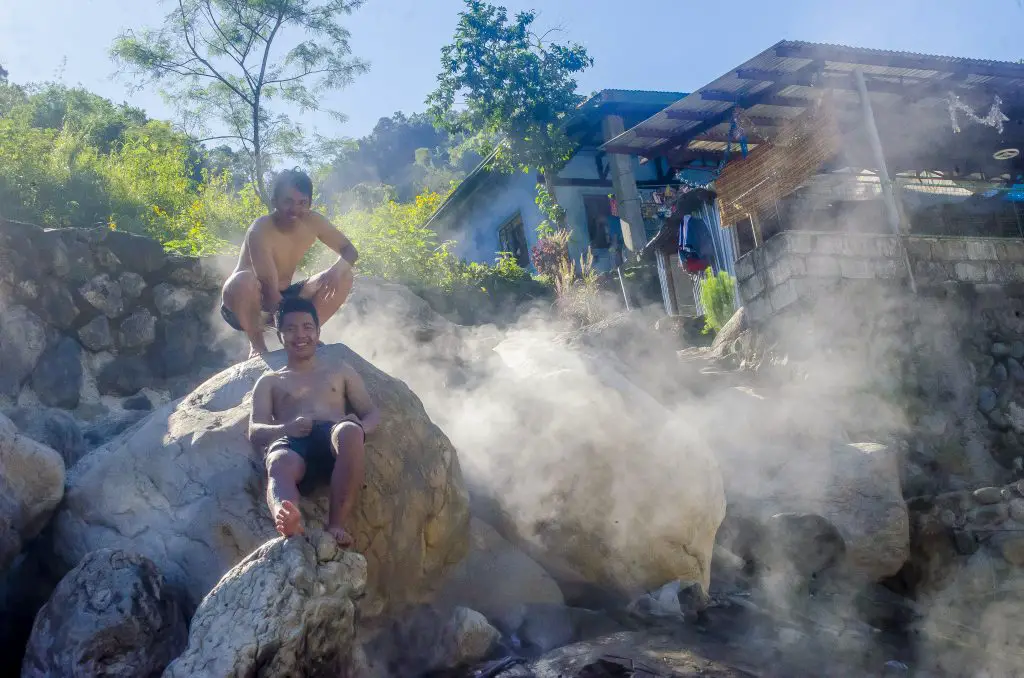 Asin Hot Spring is some 40 minutes drive from La Trinidad. Recently, the local officials have been improving the site to cater to the growing number of visitors.
The hot springs emanate from rock crevices and directly flow towards the Tuel River. Hoses have been installed to channel the steamy waters on man-made pools. Isn't it fun? You get to first warm yourself on the springs' thermal waters before swimming in the chilly river.
If you want to level up your adventure, you can continue hiking to nearby Bayokbok Falls. Both are within the same barangay. Just make sure to ask for a guide from the registration booth.
Location/Jump-Off: Tuel, Tublay
Entrance Fee: Php 20
Cottage Rent: Php 250
7. Shamsham Falls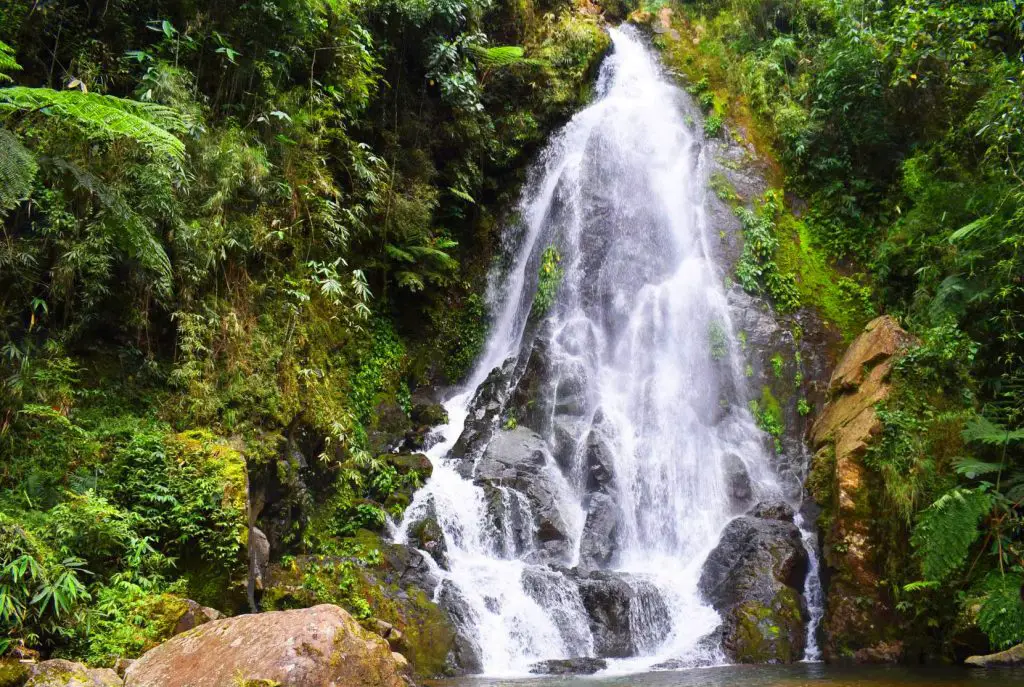 Shamsham Falls is perhaps the highest fall in Tublay and is a hidden Benguet tourist spot. There are actually at least three waterfalls composing Shamsham.
However, the main waterfall is most frequented by the locals for recreational activities. It measures more than 60 feet high and cascades on a small and shallow pool.
Lush forests surround the waterfall and you can often chance on different species of birds and blooming flowers.
Sham-sham means "ninety-nine." The locals named it that way to commemorate the ninety-nine women who jumped into the falls to escape the Japanese invaders during World War II.
Location/Jump-Off: Baayan, Tublay
Entrance Fee: None
Guide Fee: Donation
Best time to Visit: Summer Months
Jump-off: Brgy Baayan
Trekking Time: 2-3 hours
8. Mt. Pokgong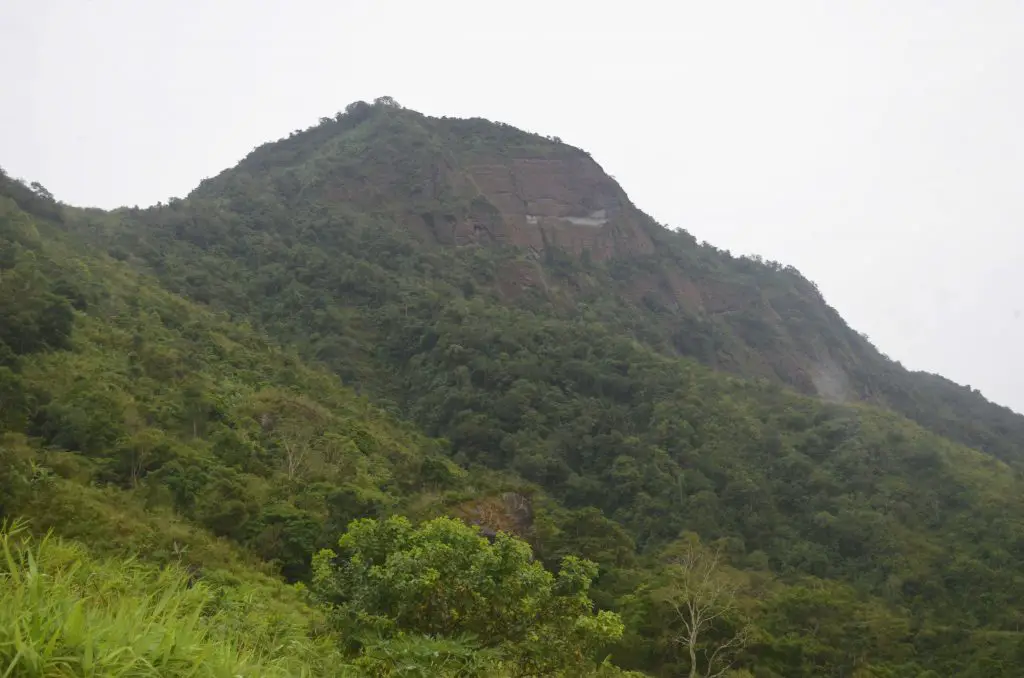 Mt. Pokgong is a tri-boundary mountain between Sablan, Kapangan, and Tublay. While atop, one can glimpse the low-lying plains of La Union including the South China Sea. Mt. Pokgong and its adjacent ridges still host a few remaining pockets of forests.
These shelter endangered species such as civet cats, monkeys, and various species of birds. Hopefully, the locals will take care of these since they can be a come-on for boosting ecotourism and community-based development.
One of the highlights when trekking to the mountain is the so-called knife edge.
Location/Jump-off: Brgy Bagong, Sablan
Trekking Time: 1 to 2 hours
Entrance Fee: None
Guide Fee: Donation
9. Mt. Amanayaw 
Mt. Amanayaw soars to more than 2000 MASL, making it one of the highest peaks in Kibungan, Benguet. Only a few trees and shrubs grow on its summit, thus, it offers a good view of the surrounding mountains, rivers, and other landscapes.
On the other hand, mossy forests cover its lower slopes. These feed several brooks and creeks leading to the Amburayan River. Endemic species like cloud rats and civet cats consider these forests home. The trail to Mt. Amanayaw, however, is not yet fully established.
Until today, only a few tourists and hunters are able to climb to its summit and witness the stunning views. It takes an extra dose of adventurous spirit to assault it.
Location/Jump-off: Brgy Badeo, Kibungan
Trekking Time: 2 hours
Entrance Fee: None
Guide Fee: Donation
10. Rocky Wall of Beauties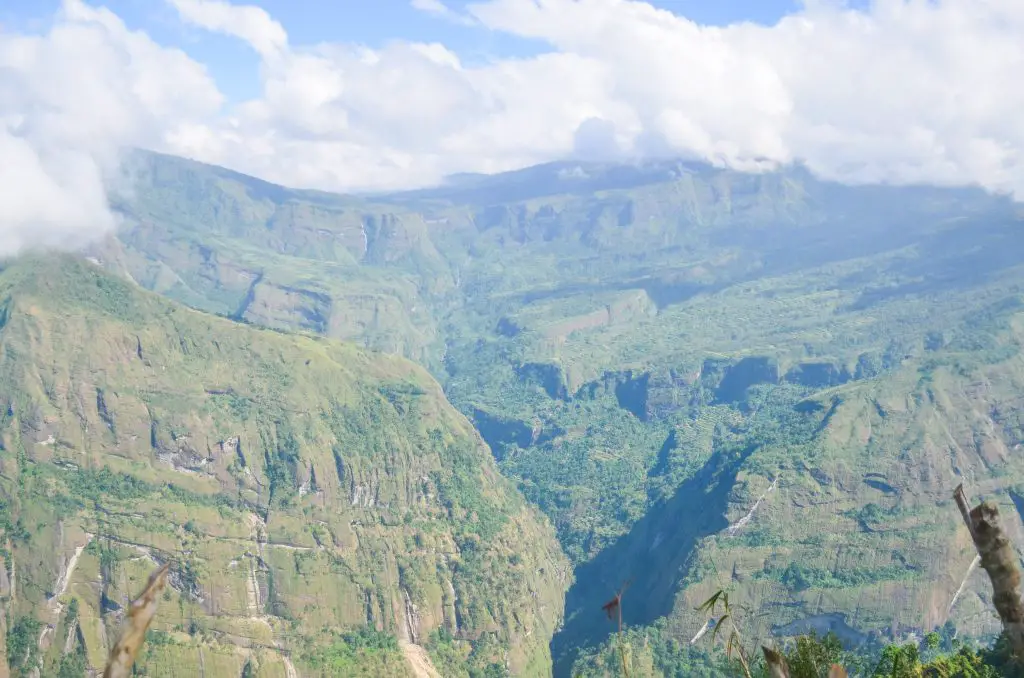 The landscape of barangay Tacadang, Kibungan resembles the Grand Canyon of the United States. Sheer and bare rock cliffs and formations dominate its entire landscape.
That is why it is also popularly known as the "Switzerland of Benguet." Today, Tacadang continues to attract flocks of mountaineers and adventurers. It has several peaks for such activities.
During rainy months, numerous waterfalls surround Tacadang in almost every direction. Some falls measure up to more than 500 meters high. Hiking to the Rocky Wall of Beauties is one of the best things to do in Benguet.
Location/Jump-Off: Brgy Tacadang, Kibungan
Trekking Time: 8 hours/1 day
11. Mt. Tenglawan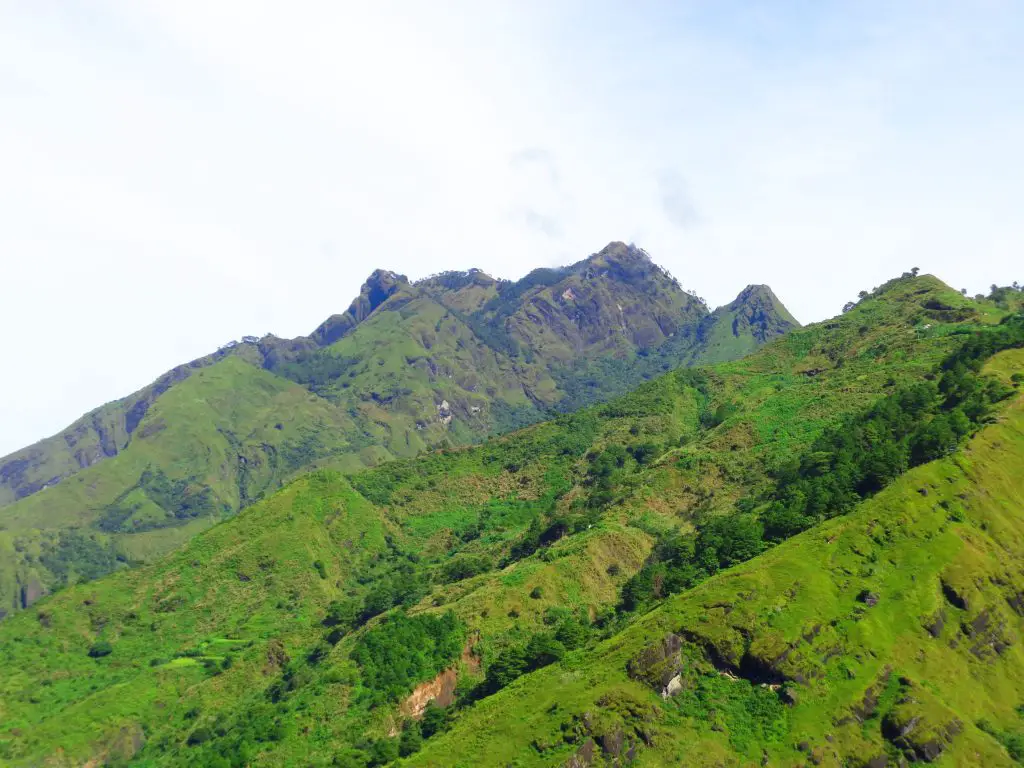 Mt. Tenglawan is one of the most frequented peaks of Bakun, Benguet. It is part of the Bakun trilogy/trio. The other two mountains are Mt. Kabunian and Mt. Lobo. Mt. Tenglawan is visible from barangay Poblacion.
Its partially forested slopes feed the brook leading to the Tres Marias Falls. While atop Mt. Tenglawan, you will catch sight of stunning mountain views and the lowland plains of La Union.
The local officials offer various Bakun, Benguet tour packages.
Location/Jump-off: Bakun
Trekking Time: 3-4 hours
12. Badi Falls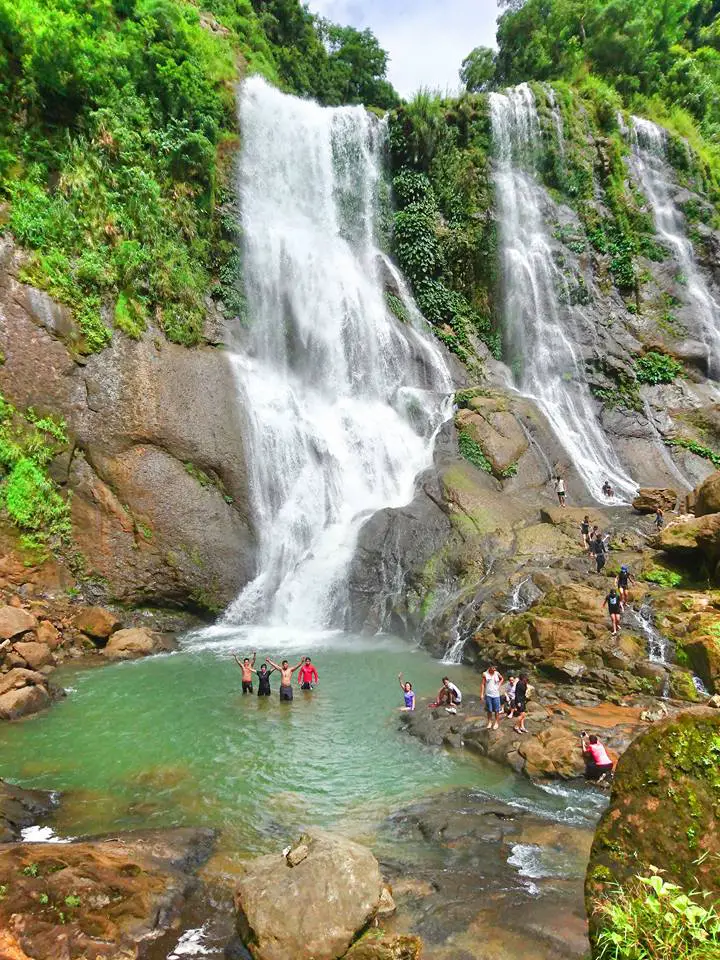 Badi Falls is a fast-growing ecotourism destination in Kapangan, Benguet. It is a series of waterfalls. The highest of which measures more than 30 meters high. Some of these falls carved deep pools, fit for swimming.
Badi Falls' cold and crystal-clear waters offer an enlivening effect, after the hours of trekking to get here. Yes, the trek may be long and winding. But, the trail offers fascinating views of lush forests and verdant mountains.
Location/Jump-off: Brgy Sagubo, Kapangan
Trekking Time: 2 hours
13. Mt. Kompol-kompol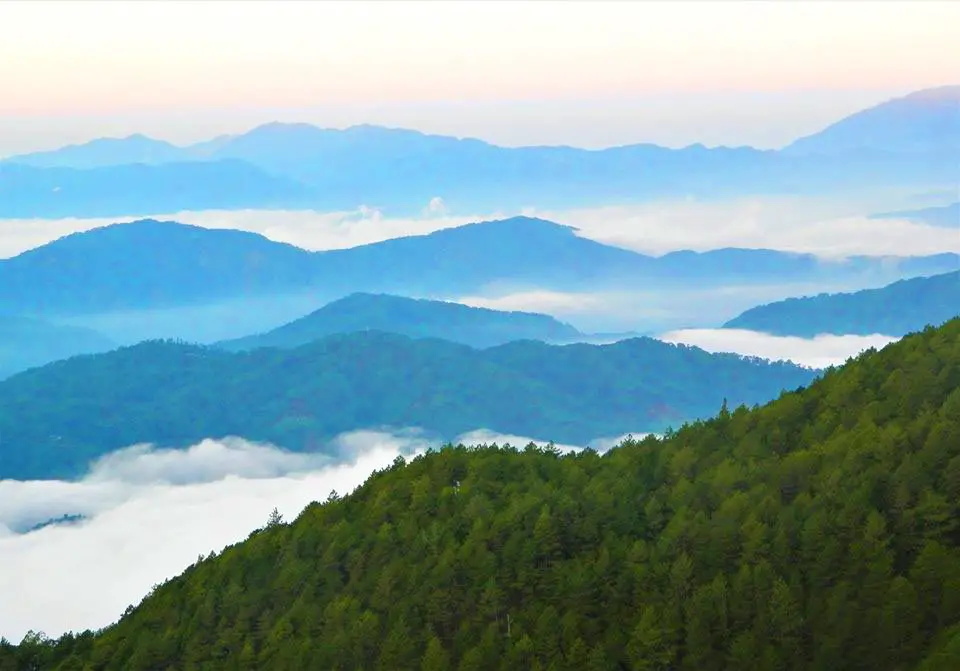 Mt Kompol-kompol is the ultimate destination for the so-called Mt. Purgatory Traverse. The traverse commences from Japas jump-off going to Mt. Pack.
From Mt. Pack, it takes 2.5 kilometers to reach a viewpoint called Mt. Purgatory. It is named as such, owing to the cold and forbidding weather, reminiscent of a purgatory. From here, you will then trail on seemingly endless mossy forests until you reach Mt. Kompol-kompol.
Mt Kompol-Kompol is one of the remotest Benguet tourist attractions.
14. Ambongdolan Caves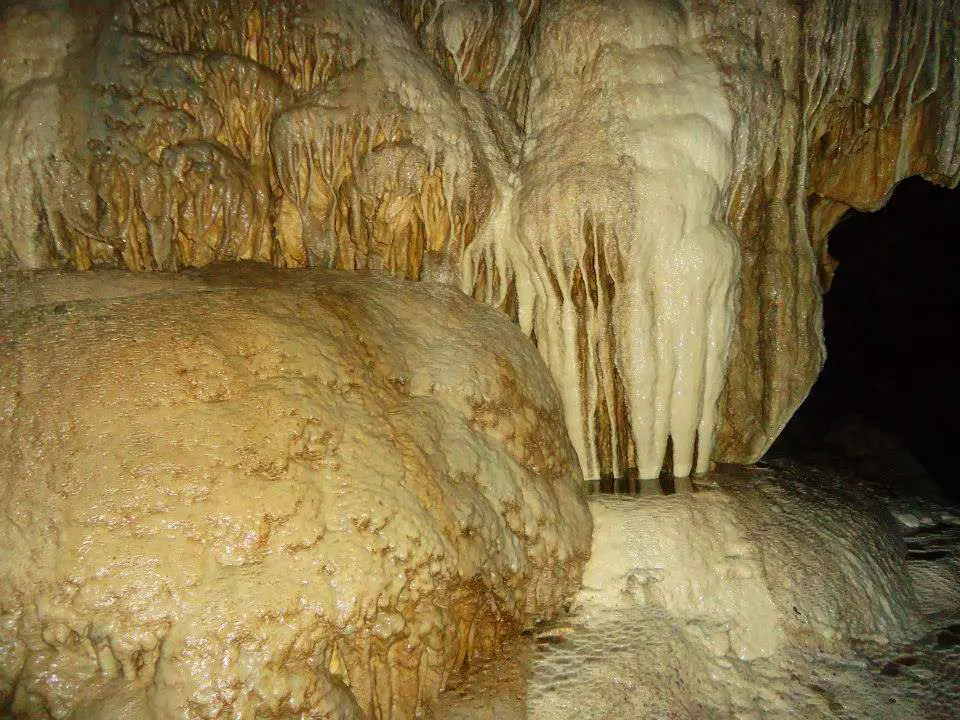 Bengaongao and Paterno compose the cave systems of barangay Ambongdolan in Tublay, Benguet. Personally, these are among the most beautiful caves I've ever visited.
Here, you can find bizarre and exquisite stalactite and stalagmite rock formations. Bengaongao cave is the more popular one. It has a wide opening, surrounded by big boulders.
Navigating your way here is quite easy as there are not so many diversions. On the other hand, you need to squeeze yourself and rappel down to get inside Paterno Cave. It is relatively drier.
Location/Jump-off: Ambongdolan, Tublay
Entrance and Guide Fee: Php 225
15. Mt. Ulap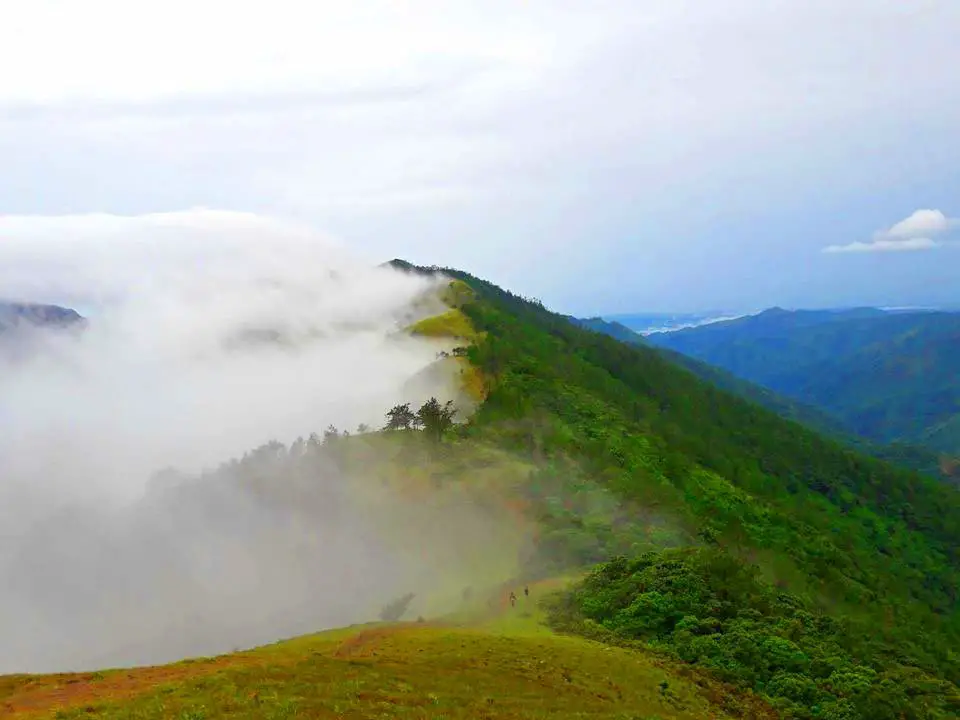 Along with Mt. Pulag, Mt. Ulap fares as one of the most popular hiking tourist spots in Benguet. Unlike Mt. Pulag, the trails going to Mt. Ulap's summit are mostly lined with pine forest stands.
There are actually two major jump-off points going to the mountain. The first one commences from Nueva Vizcaya.
The second and more popular trail starts from barangay Sante Fe of Itogon. Take note. Mt. Ulap is part of the ancestral domains of Itogon. The peak of Mt. Ulap provides fascinating views of Cordillera's mountain ranges and even the southern plains dominated by Mt. Arayat.
Location/Jump-off: Itogon
16. Amburayan River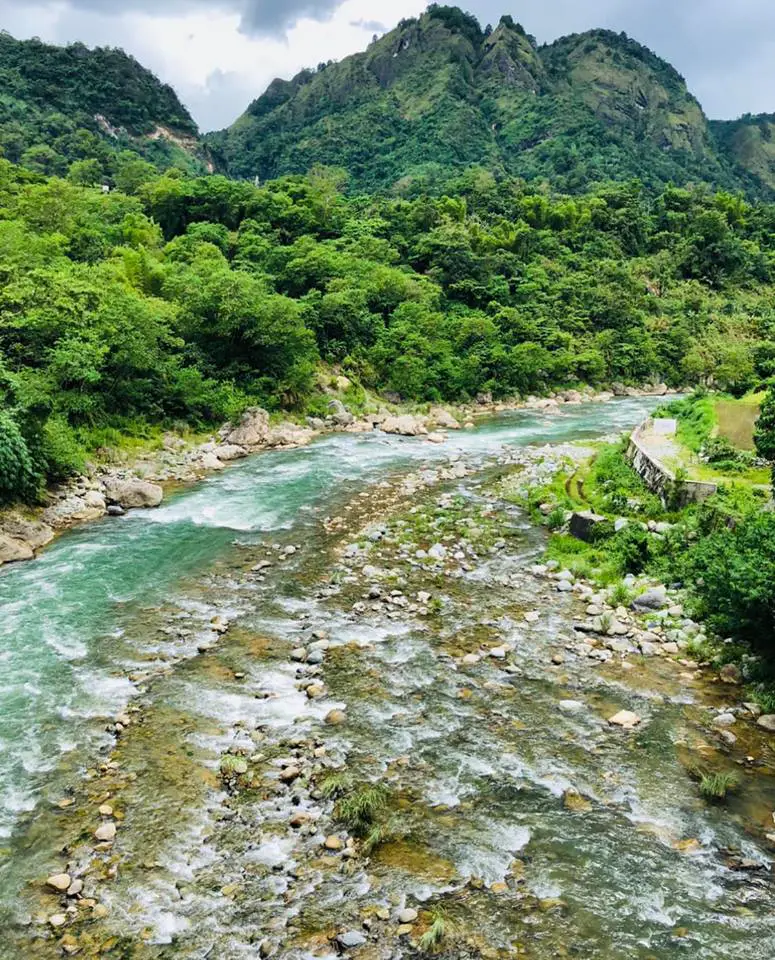 Amburayan River emanates from the towering mountains of Atok, Benguet including brook tributaries from Tublay. The river plays an important historical and cultural role among the local communities.
It also provides irrigation to rice paddies all year round, thus, sustaining the main subsistence of the people. Its waters also teem with marine species such as fishes, crabs, and eels.
Location/Jump-Off: Kapangan
17. Longog Cave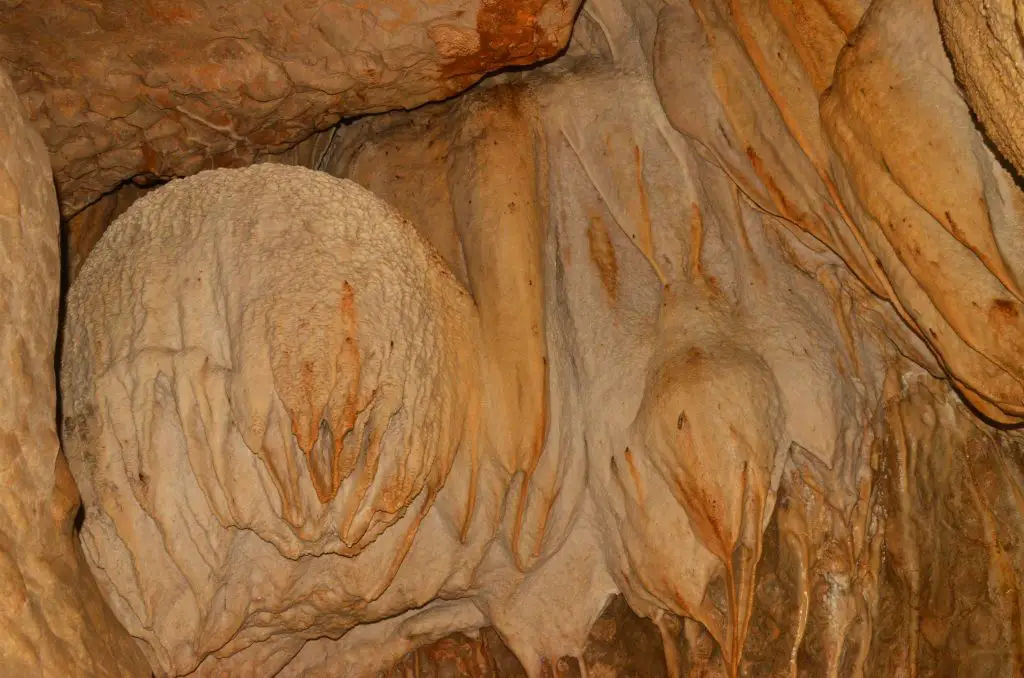 Longog Cave is just one of the several caves found in Kapangan, Benguet. It is also one of the most accessible. It takes just over 20 minutes of a hike from the road to reach the cave's entrance.
Inside, there are parts where you will need to crawl on your belly to get across. You also need to hang onto rock openings and crevices to get deeper. Certainly, these present difficulties.
However, you will be rewarded with a stunning view of the cave's inside chambers. Several pools can be found. Stalactite and stalagmite formations are everywhere.
Location/Jump-off: Kapangan
18. Mt. Tabayoc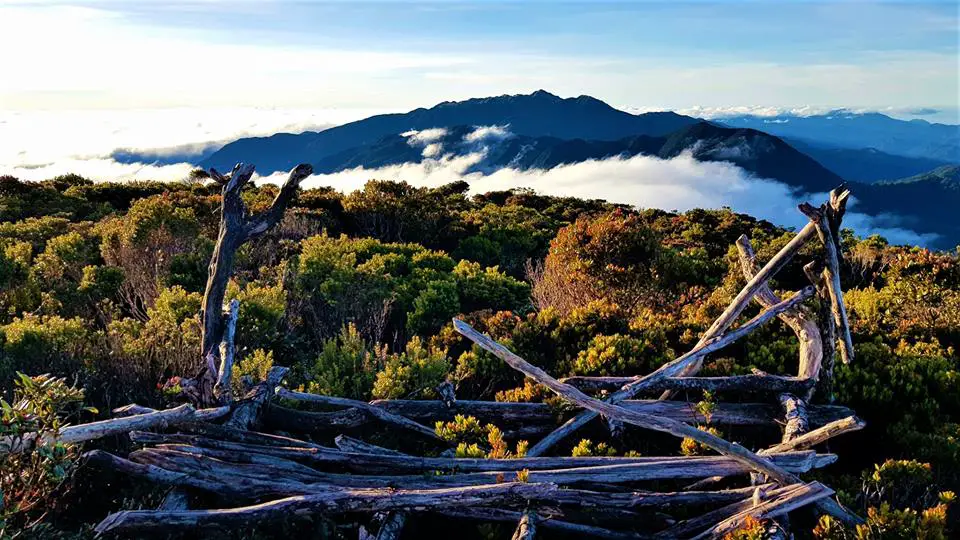 Mt. Tabayoc is the second-highest mountain in Luzon, just after neighboring Mt. Pulag. It rises to more than 2,842 MASL, making it the fifth-highest in the entire country.
Despite its majestic height, the usual jump-off point at Lake Tabeo is already at 2, 202 MASL. However, the trail to the summit is no easy one.
In fact, some hikers often describe it as the "Monkey Trail." Literally, you would need to hang onto vines and crawl on boulders on some parts of the trail. Mt Tabayoc is one of the nearby Buguias, Benguet tourist spots.
Location/Jump-off: Kabayan
19. Mt. Timbak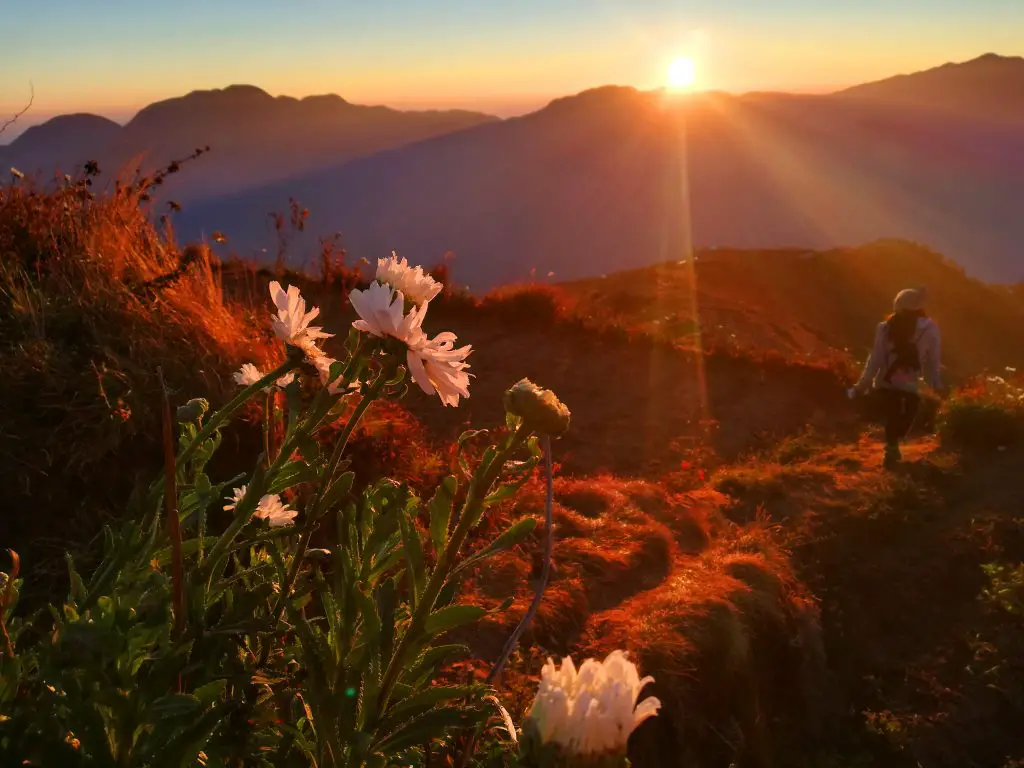 Mt Timbak stands prominently along the Halsema Highway. It is the third-highest mountain in Luzon and the ninth-highest in the Philippines.
It rises to more than 2,717 MASL. Unlike most major mountains in the country, Mt Timbak is very much accessible. A local road heads straight almost to the summit. This makes the trek pretty much more convenient and easier.
Atop the mountain, one can catch amazing views of the sunrise and the occasional sea of clouds. Mt Pulag and Mt Tabayoc are also visible from here. Mt Timbak is one of the most popular Atok, Benguet tourist spots.
Location/Jump-off: Km 55, Atok
Trekking Time: more or less 2 hours
READ: Mt. Timbak in Benguet (DIY Travel Guide): Everything You Need to Know
20. Payogpog Falls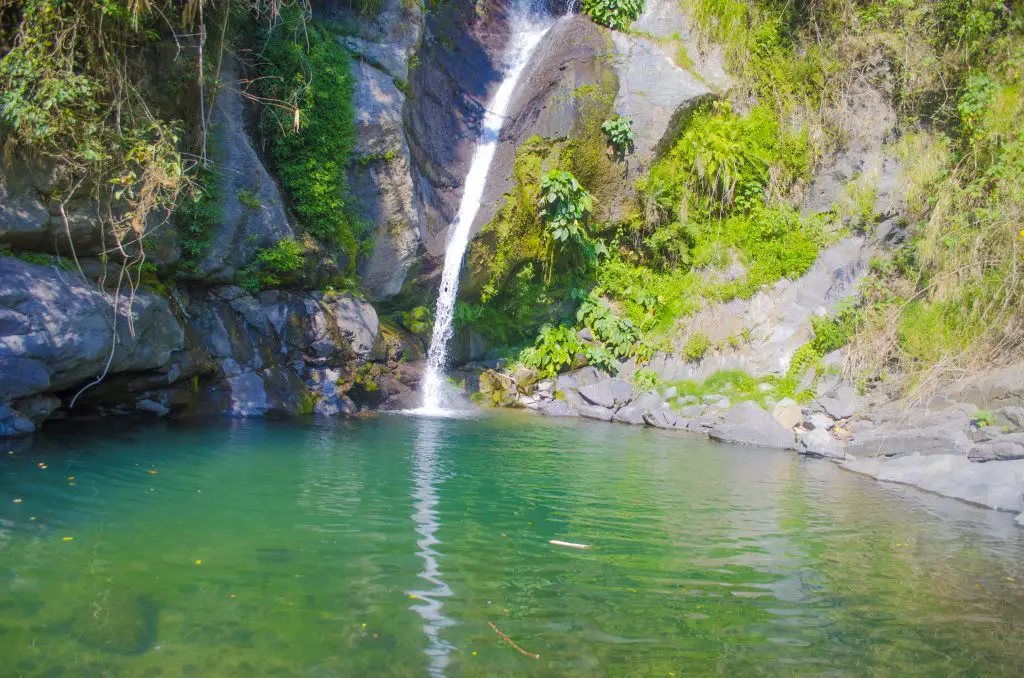 Payogpog Falls is among the four locally-known cascades found in barangay Shilan. It measures around 30 feet high and cascades on a small and shallow catch basin. This is a good spot for swimming, picnics, and other recreational activities. It is one of the emerging La Trinidad, Benguet tourist spots.
Location/Jump-off: Shilan, La Trinidad
Trekking Time: 2 hours
21. Northern Blossom Flower Farm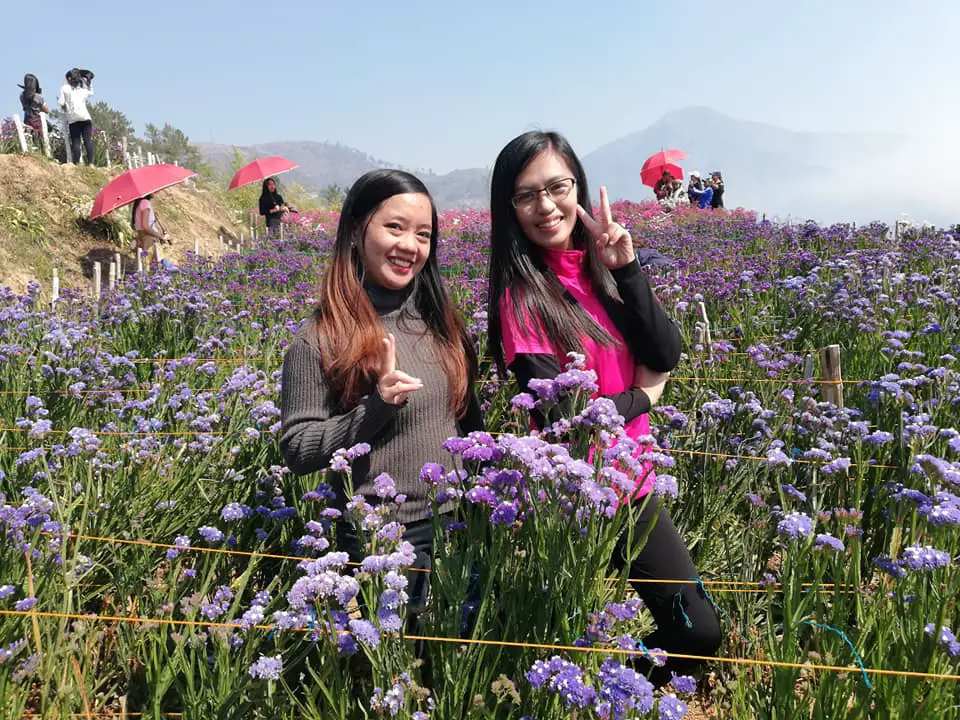 The Northern Blossom Flower Farm in Atok went viral on social media lately. It is a five-hectare site that grows an amazing diversity of colorful flowers including the iconic cabbage roses.
The farm sits on a high elevation, thus, it also offers a panoramic view of the mountain ranges including Mt Timbak and Mt Pulag. It is now one of the most popular Atok, Benguet tourist spots.
Location/Jump-off: Atok
Entrance Fee: Php 250 for adults, Php 50 for children (5-10 years old)
Attractions: Flowers, Mountain Views, Sunrise/Sunset
22. Towing Falls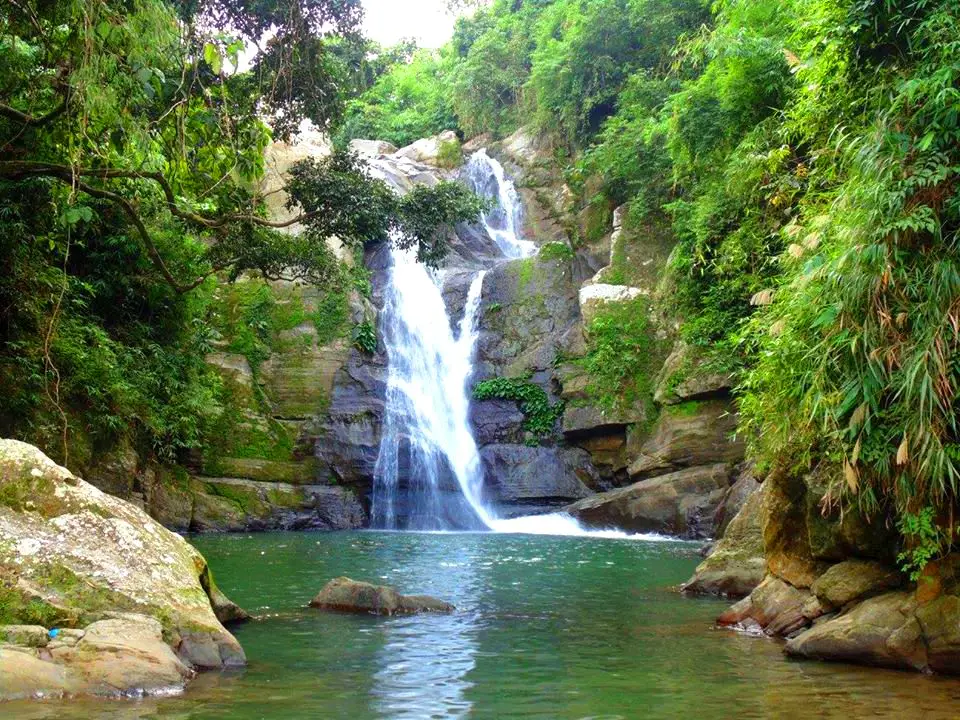 Towing Falls is a three-tier wonder and is one of the favorite weekend getaways from Baguio City. The third cascade is the highest with a height of more than 120 feet. It carved a very wide and deep pool that makes up for a rejuvenating swim. It is one of the rising Benguet tourist spots.
Location/Jump-off: Sablan
Travel Time: 45 minutes from Baguio
Other Benguet Tourist Spots to Check Out
23. Binanga Falls
24. 2nd Highest Point
25. Sakura Park/Haight's Place
26. Naguey Rice Terraces
27. Mt Gedgedayan
28. Nagasa Cave
29. Bahong Rose Farm
30. Lake Tabeo
So those are some of the must-see Benguet tourist spots. Have you been to some of these? Feel free to share your experience in the comment section below.