Here is a comprehensive list of some of the best lakes in the Philippines. We also included the largest lakes in the Philippines and the special features of it. Consider this comprehensive travel guide when planning your itinerary.
I sometimes imagine myself strolling somewhere remote, oh, along the bank of a mystic lake surrounded by enchanting forests.
The beautiful cacophony of birds, crickets, frogs, and insects give natural music to the ear. While the chilly breeze caresses a weary soul. Well, that's not something new to me anymore. I visited countless lakes that made me experience these beautiful moments.
The Philippines is not only a perfect getaway for beachgoers and sun worshipers. It's varied landscape hosts other natural landscapes including stunning lakes.
Let's take you to some of them.
READ: How Many Islands in the Philippines (Not What You're Thinking)
Off-Beaten Lakes in the Philippines
The following list are some of the least known lakes in the Philippines. You've probably never hear of them before while some, you cannot find on Google. But these are natural spectacles that make up to a lifelong adventure. Here we go.
1. Lake Tufub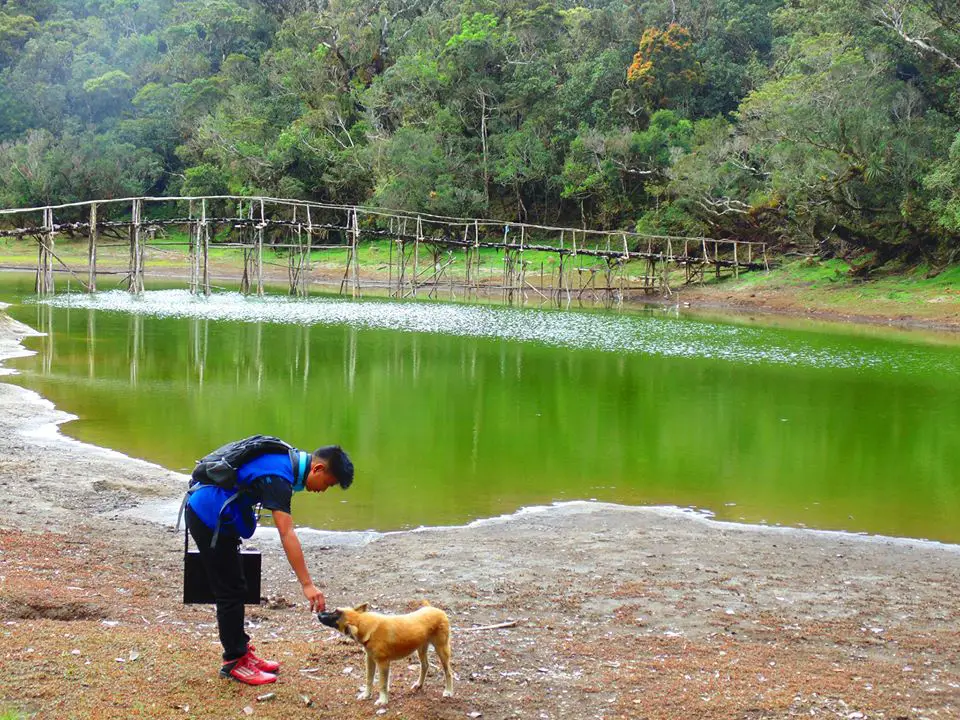 Lake Tufub is one of the laid back lakes in the Philippines. It sits atop an extinct volcano known as Mt Puguis. Reaching it is like a stroll in the park. From the national highway, trek for 5-10 minutes and you'll capture a magnificent view of the lake.
Beautiful mossy forests surround the lake. There is also a nearby waterfall and a hot spring where you can have an invigorating bath. Lake Tufub is one of the most unique example of lakes in the Philippines.
Location: Barlig, Mountain Province
Trekking Time: 5-10 minutes
2. Lake Chananaw
Lake Chananaw is a favorite picnic site of the locals, especially during summer. It is a small lake surrounded by wild vegetation. Depending on the season, you can chance on wild fruits and blooming flowers.
There are tilapia and clams inhabiting the lake. You can catch some of these for lunch while relishing the beautiful views.
Location: Sadanga, Mountain Province
Trekking Time: 15 minutes
3. Lake Angtadan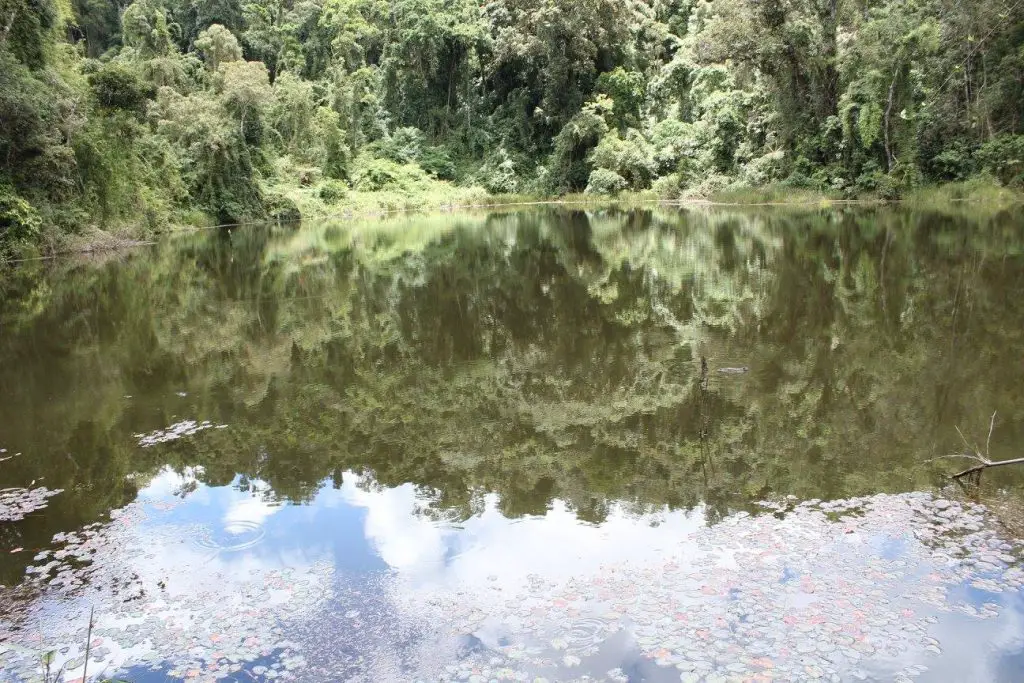 Lake Angtadan is one of the remotest lakes in the Philippines. It lies high on a mountain that takes more than a day of hike to reach. Dense jungles surround the lake. These are important hunting grounds among the locals. It's no easy getting there as you have to navigate on hunter's trails while dealing with the forest's menaces such as leeches.
But these are experiences that make up to a thrilling adventure. If you're an extreme hiker, there's just nothing like it assaulting difficult terrains while catching sight of spectacular views.
Location: Sadanga, Mountain Province
Trekking Time: 1 day or more
4. Siblaw Taraw Lake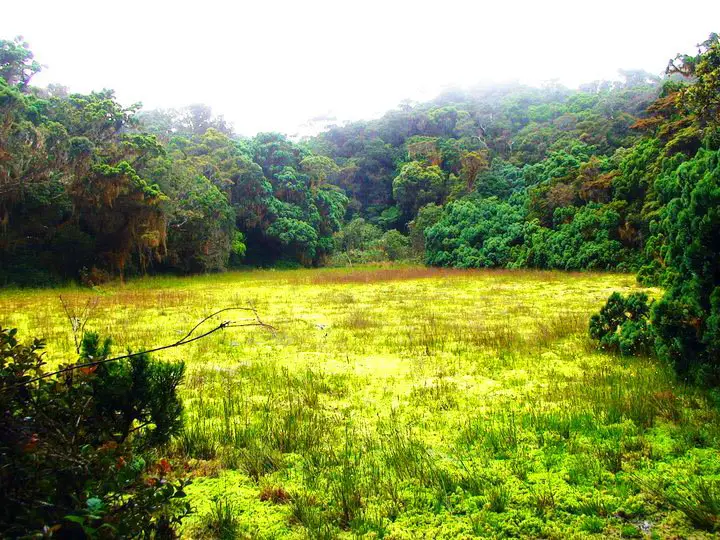 Ever heard of a lake with no waters at first sight? There is one with that special feature. It is called Siblaw Taraw lake which lies atop a mossy forest-clad mountain.
At first sight, you'll think it's just a small swamp because of the thick mosses carpeting it. But when you slice through it, you'll see crystal-clear waters hidden underneath the mosses.
The best time to visit Siblaw Taraw lake is during the early morning. That time, the sun's rays create mystic displays as they slowly unravel the scene. Fragrant wildflowers also about, complementing the enchanting mossy forests that surround the lake.
Location: Barlig, Mt Province
Trekking Time: 2 hours
5. Ambulalakaw/Bulalacao Lake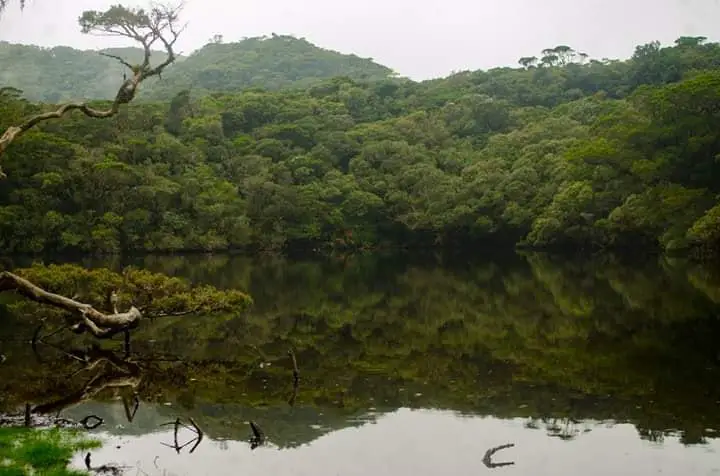 Ambulalakaw Lake is considered as one of the cleanest inland lakes in the Philippines. It is one of the four lakes found in Kabayan, Benguet. The other lakes are Tabeyo Lake, Incolon Lake, and Lake Latep-Ngapos. These lakes lie on the foot of Mt Tabayoc, the second-highest mountain in Luzon.
Expect to trek on mossy forests before catching sight of the Ambulalakaw Lake. Enjoy sitting on one of the dead branches as your relish the mists wafting and enveloping the forests.
You can swim on the lake but mind you. The waters are icy-cold!
Location: Kabayan, Benguet
Trekking Time: 20 minutes
6. Lake Banao
If you've been to Sagada, chances are you've also visited Lake Banao which the neighboring Besao municipality also claims. Sagada calls it Lake Danum.
The lake offers a refreshing view especially with the lush vegetation surrounding it. Local officials don't advise swimming there because its grassy banks are pasturelands for carabaos.
Lake Banao is also an ideal spot for viewing the breathtaking Besao sunset.
7. Gawaan Lake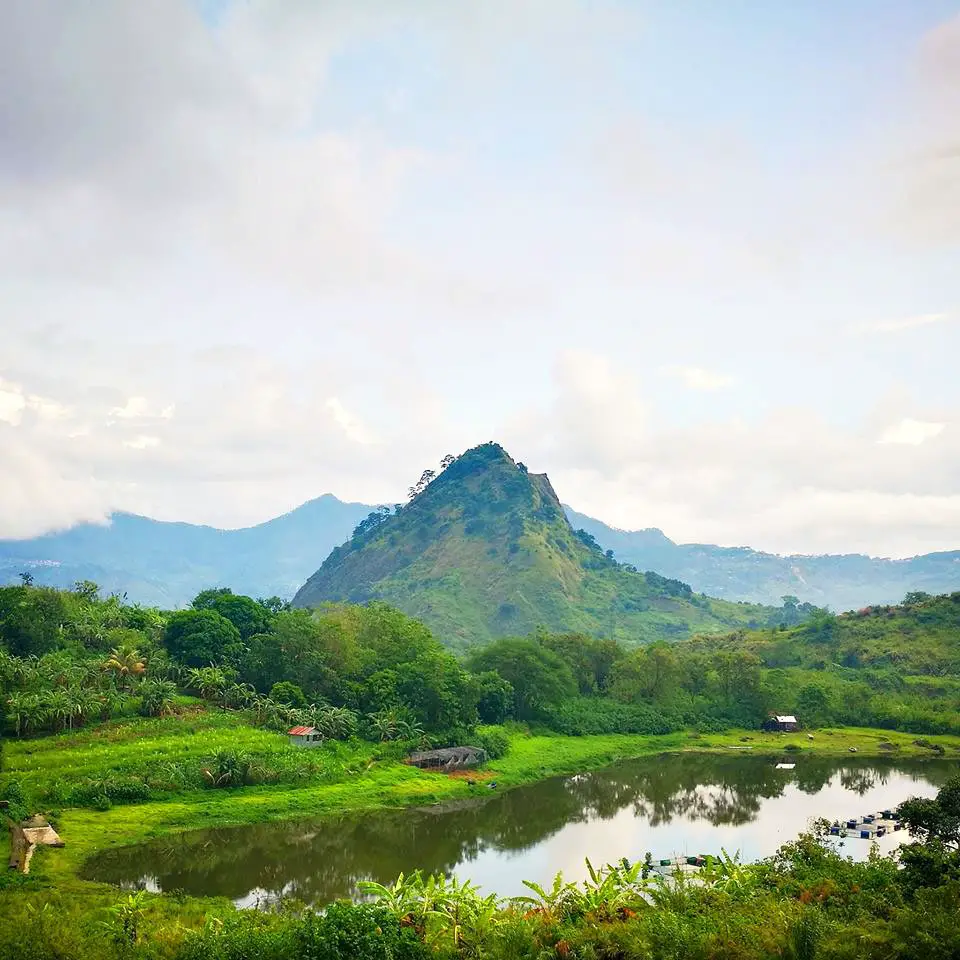 Gawaan Lake lies on the foot of the iconic Mt Mog-ao, a pear-shaped mountain that is fast becoming a hiking destination. Among the activities, you can do here are bamboo rafting, family picnic, and fishing. Fishing? Yeps, there are tilapia and different kinds of mollusks living in the lake.
After enjoying the lake, you can hike to Mt Mog-ao. That takes more or less 2 hours. On its top, you'll catch a panoramic view of the surrounding mountains, plains, and the distant Abra River.
Location: Tadian, Mt Province
Trekking Time: 1 hour
8. Lake Danao National Park
Lake Danao National Park is one of the last remaining natural ecosystems in Leyte Island. At the heart of it is Lake Danao, stunning spectacle that provides an idyllic escape. Among the things to do here are swimming, canoeing, and kayaking. You can also trek on the surrounding forests and explore and rich flora and fauna of Leyte.
Location: Ormoc City, Leyte
Operating Time: 6 am to 6 pm
9. Tinagong Dagat Lake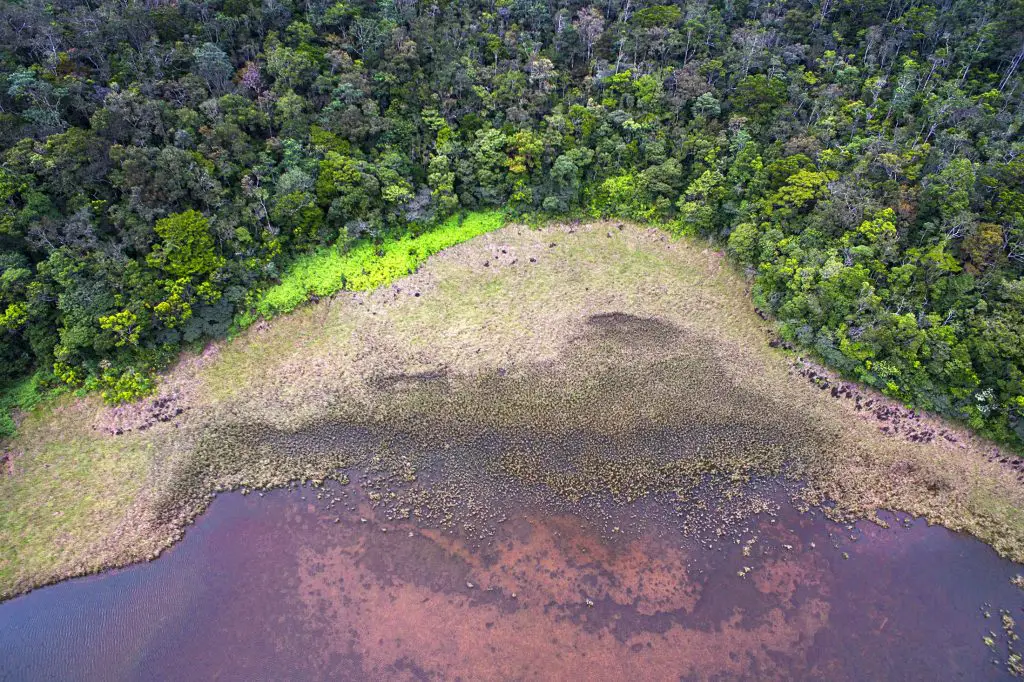 Tinagong Dagat Lake nestles on the heart of the largest pygmy forest in the world. It's one of the entrancing sights to see when hiking to Mount Hamiguitan. The pygmy forests surrounding it host an incredible diversity of wildlife species, many of which are only found there.
According to the locals, the lake is a good spot for viewing the critically-endangered Philippine Monkey-Eating Eagle. It is one of the remotest bodies of water in the Philippines.
Location: San Isidro, Davao Oriental
Trekking Time: 5-6 hours
10. Lake Leonard
Who would have thought that a lake which used to be a dumping site of mine tailing is now attracting visitors? That's the case of Lake Leonard. Thanks to local efforts, the lake's is slowly recovering and has become an ideal spot for camping and picnic. It shows us that even the worst damaged natural ecosystem can recover without human intervention.
Location: Maco, Davao De Oro
Entrance Fee: Php 25 per person
11. Amacan Crater Lake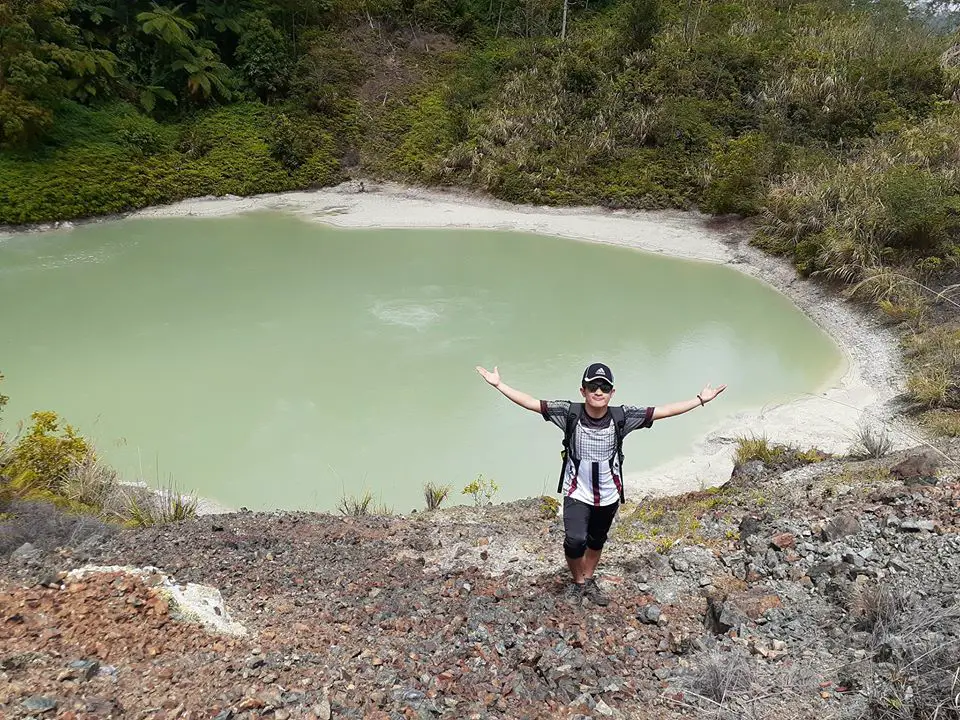 You'll not only feel the thrill of climbing a volcano but also have a glimpse of the picturesque Amacan Crater Lake. To get here, you'll have to hike for hours on dense forests and steep terrains. But that's all worth it once you see the lake and the surrounding views. It's offers one of the most stunning pictures of lakes in the Philippines.
Location: Maco, Davao De Oro
Entrance Fee: Php 100 per person
Guide Fee: Php 100
12. Lake Dapao National Park
Considered as one of the deepest lakes in the Philippines, Lake Dapao is a sheer beauty to behold. Its deepest part is around 120 meters. It also has one of the cleanest waters which teem with a variety of aquatic species. Dense forests surround the lake. These are home to different mammals such as wild pigs and deers.
Location: Pualas, Lanao Del Sur
13. Lake Lanao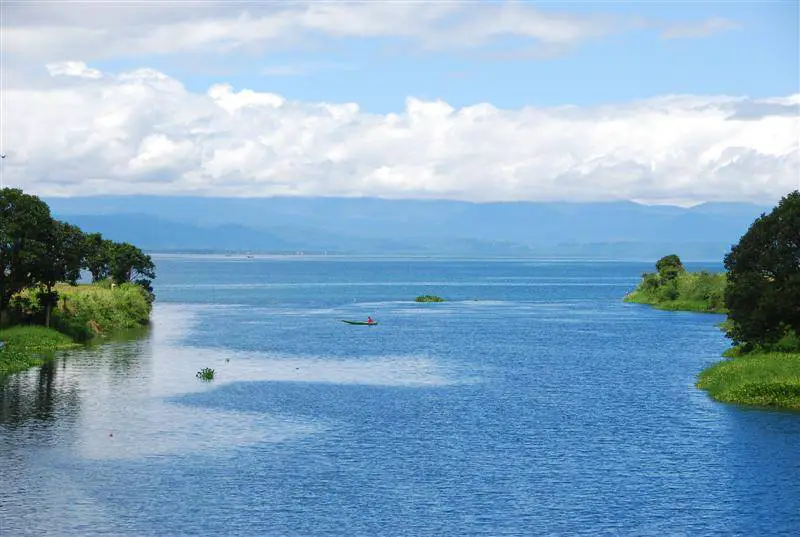 With an area of more than 130 square miles, Lake Lanao is the second largest lake in the Philippines and the largest in Mindanao. Mt Ragang and Mt Piapayungan, both among the highest mountains in the Philippines, feed brooks and rivers leading to the lake.
Just like neighboring Lake Dapao, Lake Lanao also thrives with different marine species, many of which can only be found here. That makes it one of the best spots for lake fishing in the Philippines.
Location: Marawi City, Lanao Del Sur
So there you have it. Those are some of the must-see lakes in the Philippines. If you've noticed, most of these are not often features on mainstream media. In fact, you can't Google some of them.
Hopefully, this list will convince you that the Philippines is still so much more compared to what we know today.
Ready? Go chase out some lakes.
TRVIA: The largest lake in the Philippines is Laguna de Bay.