Here is your complete DIY travel guide to the tourist spots/attractions in Agusan Del Sur province!
Agusan del Sur is the Philippines' 4th biggest province, encompassing vast fertile grounds, towering mountain ranges, pristine rainforests, rolling hills, and uncharted landscapes.
Agusan River, the second biggest in the country, traverses the province, providing a home to countless species and livelihoods to the local communities.
Some years ago, Agusan del Sur hit the spotlight when the world's largest caught crocodile was caught on its river. Since then, more and more travelers trooped to the province to explore what else it has to offer.
Surely, it did not fail them and more who continue to visit. With its array of unspoiled natural destinations and rich cultural heritage, Agusan del Sur is a promising ecotourism destination.
If you're planning to visit as well, here are the must-see attractions in Agusan del Sur you should not miss.
Behold Agusan Del Sur Tourist Spots
1. Agusan Marsh Wildlife Sanctuary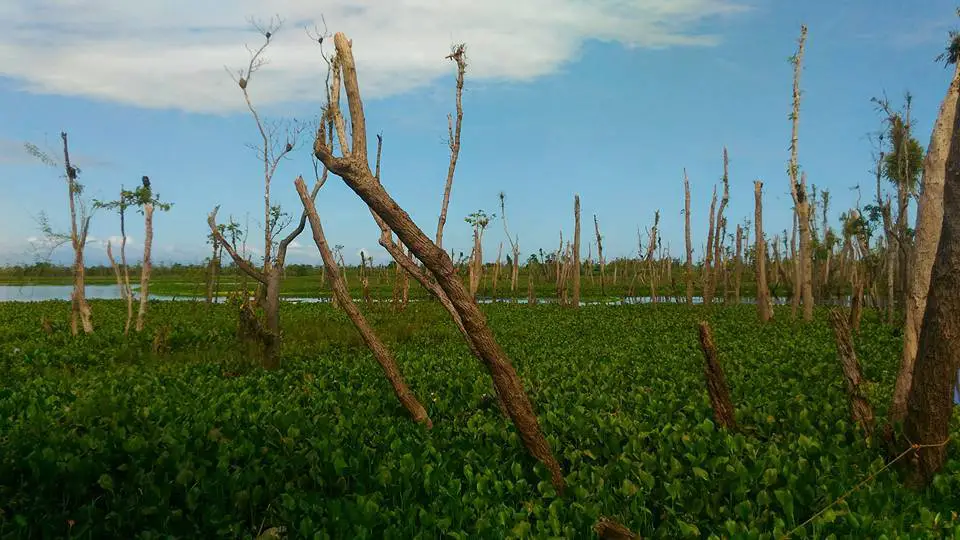 The Agusan Marsh Wildlife Sanctuary is one of the best natural tourist spots in Agusan del Sur, home to a plethora of wildlife species such as 200 species of migratory birds, crocodiles, monkeys, freshwater turtles, and fishes.
It covers more than 14, 000 hectares consisting of interconnecting rivers, channels, peat forests, lakes, and freshwater vegetation.
Aside from the ecological wonders, you'll have a lifelong encounter with the rich culture of the Manobo tribe who consider the marsh their home. You can even stay in one of the floating houses of the community.
Location/Jump-off: Bunawan
2. Lake Himbang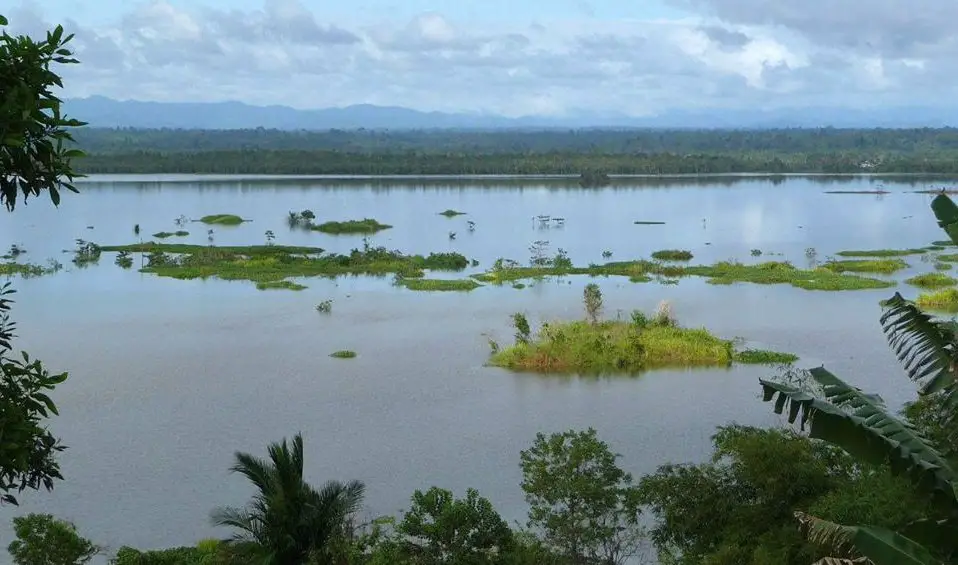 Lake Himbang is an ideal boating site and offers instant relief from the hustles and bustles of daily life. The green vegetation surrounding the lake is an added source of enchantment.
It is one of the most accessible tourist spots in Agusan del Sur as it is just a walking distance from the Maharlika Highway.
Location/Jump-off: Talacogon
3. Mount Magdiwata
Mount Magdiwata is one of the hiking tourist spots in Agusan del Sur. Standing at about 592 meters above sea level, Mount Magdiwata offers a stunning view of the Agusan Marsh and the vast low-lying plains of the province including surrounding mountain ranges.
Dense forests cover the mountain so expect to chance on wildlife such as monkeys, deer, and the iconic tarsiers.
Location/Jump-off: San Franciso
Trekking Time: 1 day
4. Bega Falls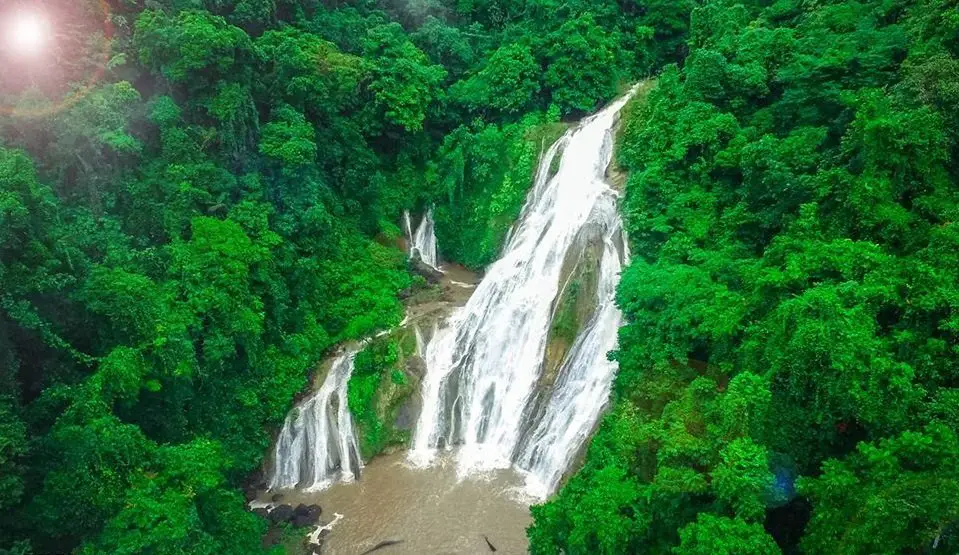 Bega Falls is one of the rising tourist spots in Agusan del Sur and considered one of the most beautiful waterfalls in the province. It consists of 4 stunning layers, each with different features to offer.
Moreover, each of these has its own catch basin where you can take a rejuvenating plunge. Some locals visit the falls to experience its healing effect, owing to its pristine waters.
Verdant jungles surround the falls. Before trekking to the falls, do register at the Barangay Hall.
Location/Jump-off: Brgy. Mabuhay, Prosperidad
Trekking time: more or less 1 hour
5. Tugonan Falls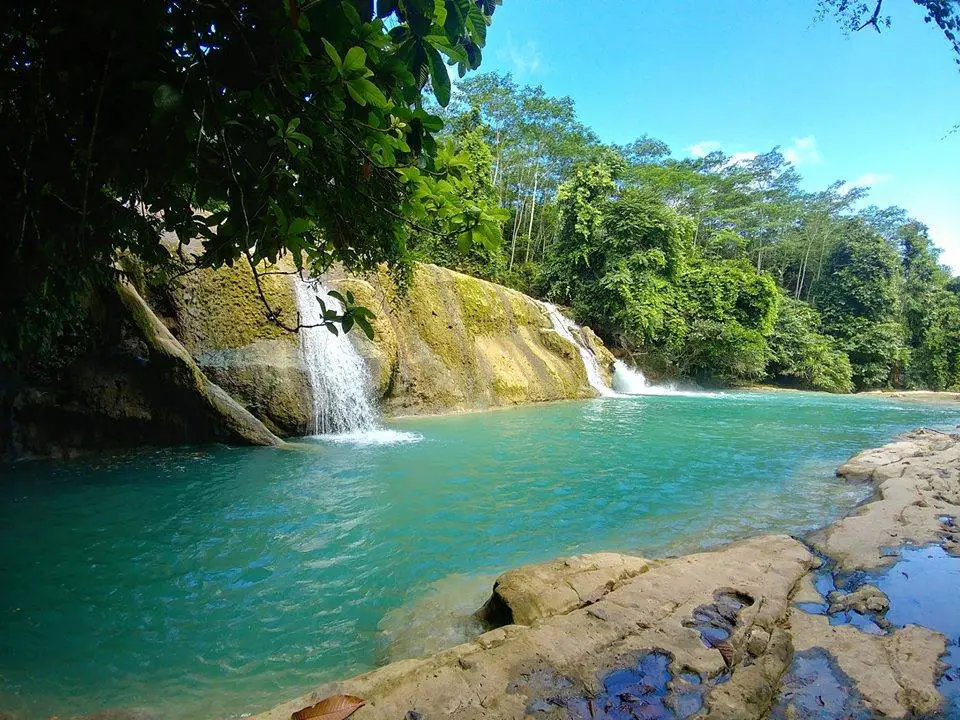 Tugonan Falls is one of the most frequented tourist spots in Agusan del Sur. The name of the falls comes from the word "tugon," which means remind.
The locals named it that way to remind visitors to respect the falls and take care of Mother Nature.
The waterfall cascades on both sides of a huge boulder that looks like a mini plateau. It carved a very deep pool with turquoise waters. Thriving forests feed the waterfall.
Location/Jump-off: Brgy. San Lorenzo, Prosperidad
6. Gibong River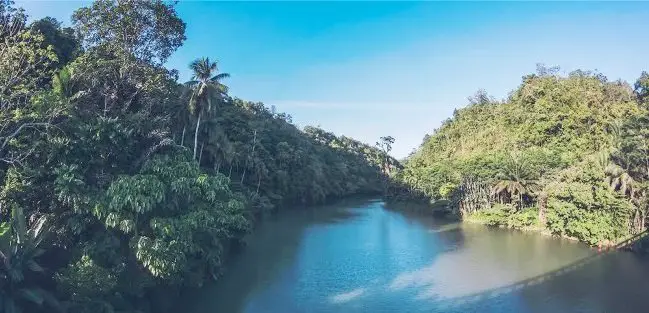 If you're craving for a memorable cruising, then check out Gibong River, one of the popular tourist spots in Agusan del Sur.
The river flows calmly along green vegetation of wild trees, palm groves, and scenic mountains. It's an ideal retreat for those who want to deeply commune with nature.
Location/Jump-off: Poblacion, Prosperidad
7. Binaba Falls
Binaba Falls is one of the least known tourist spots in Agusan del Sur. Located in a remote part of the mountains, it takes hours of trek to get here.
But locals love visiting the waterfall to gaze on its beauty and experience its refreshing effect. Pristine forests feed the falls, thus, making its waters icy-cold and crystal-clear during normal conditions.
Location/Jump-off: Prosperidad
8. Ongop Cave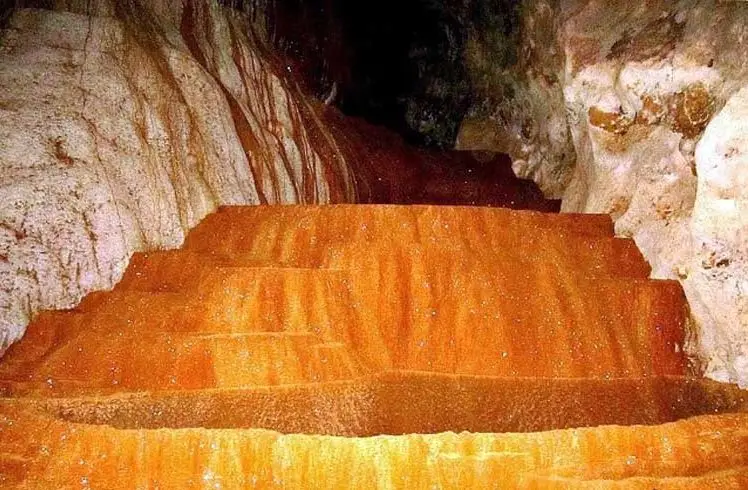 Ongop Cave lies deep in the remote jungles. But both locals and tourists love visiting the cave to see its stunning stalactite and stalagmite rock formations.
One of the most bizarre formation you'll find is the so-called "Golden Staircase."
Decorated with jungle vines and trees, the cave has a giant opening and inside, you'll also find waters coming from different directions. Locals drink the water believing that it can cure certain diseases.
Location/Jump-off: Sitio Ongop, Brgy. Mabuhay, Prosperidad
Trekking Time: 3 hours
9. Puting Buhangin Cave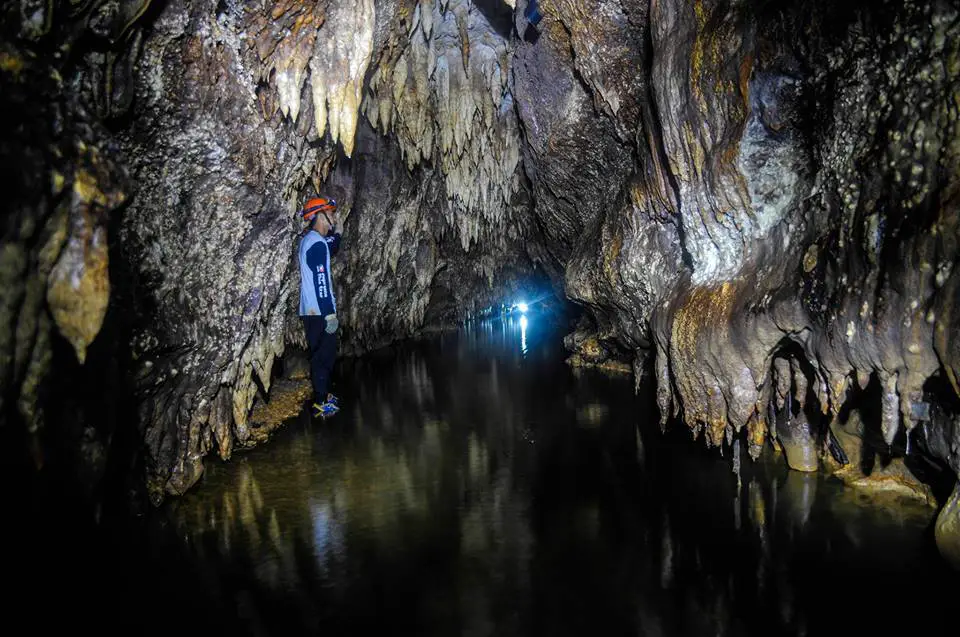 If you're into more spelunking adventure, try Putting Buhangin Cave which also brims with stalactite and stalagmite formations.
Spelunking here is more challenging as you need to squeeze yourself into narrow openings, wade on cold pools, and ascend steep trails with the help of a rope. But the sights you'll find inside will blow you away.
Location/Jump-off: Poblacion, Prosperidad
10. Agusan Capitol Complex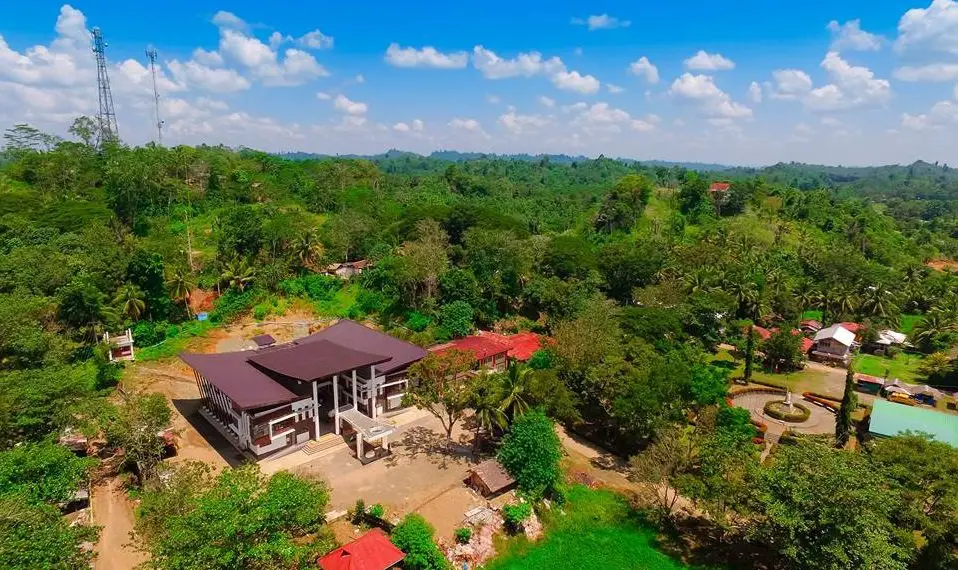 The Agusan Capitol Complex covers around 200-hectares and seats the provincial government building. It's best to come here during mid-June so you'll chance on the Naliyagan Festival, a week-long celebration of the province's rich culture.
Location/Jump-off: Brgy. Patin-ay, Prosperidad
11. Century-Old Giant Toog Tree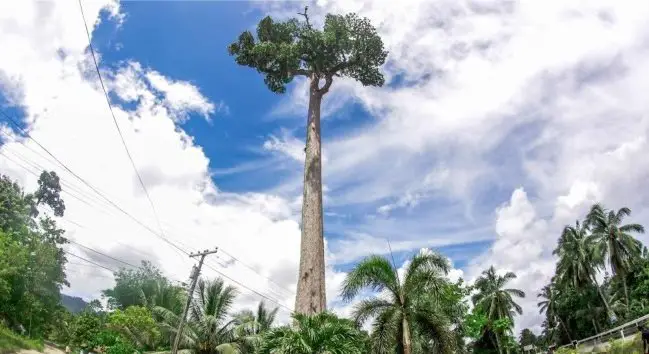 The Giant Toog Tree is a reminder of vast and rich dipterocarp forests which used to cover Agusan del Sur. Most of these forests fell to logging and commercial farming.
The Giant Toog Tree measures more than 65 meters high and 3.6 meters in diameter, making it one of the tallest trees in the Philippines. It is just found along the roadside.
Location/Jump-off: Brgy. Algeria, San Francisco
12. Lake Kaningbaylan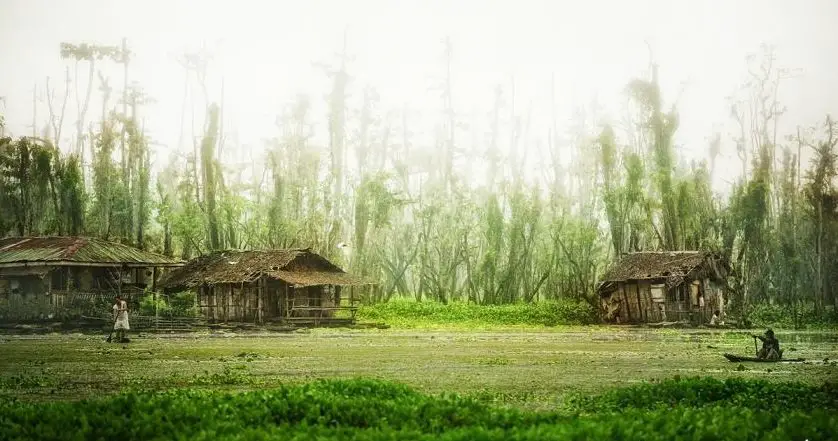 Lake Kaningbaylan is one of the 56 lakes found in Agusan Marsh. The Manobo tribe inhabit some parts of the lake and has been living in harmony with the natural world since time immemorial.
Experience their life and culture when you come here aside from gazing on surreal wonders.
Location/Jump-off: Bunawan
13. Calaitan River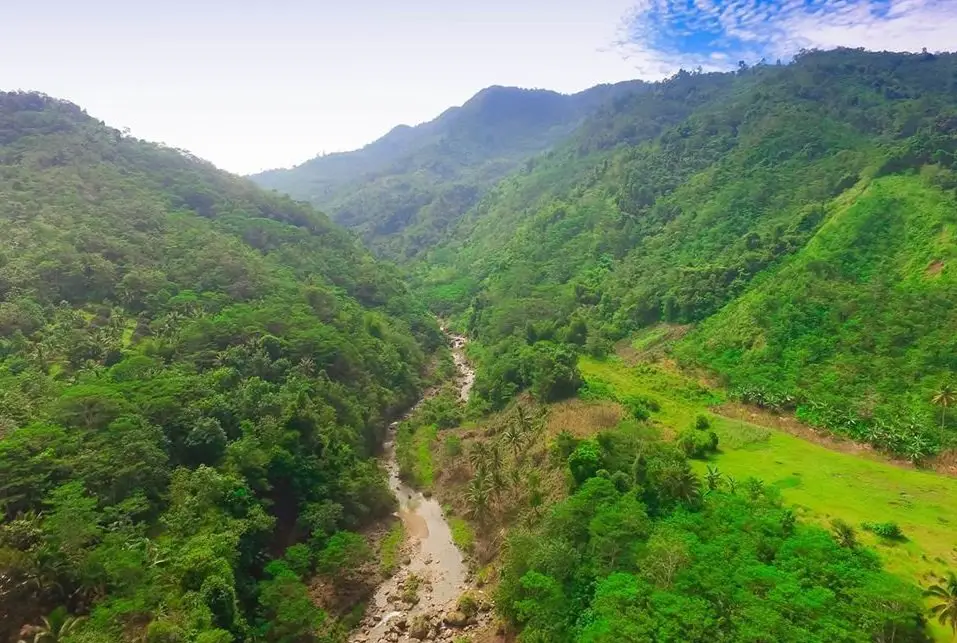 Calaitan River is one of the most accessible tourist spots in Agusan del Sur. It's a few minutes of walk from the nearest highway jump-off. The river emanates from forested mountains upstream.
These forests host a diversity of flora and fauna species. There is the need, however, to ensure the sustainable management of the river and its forest source.
Location/Jump-off: Bayugan
For Your Information
If you need more information that may help in setting up your itinerary to the tourist spots in Agusan del Sur, do contact the following:
Related Articles:
PHOTOS COURTESY OF Jerome Gatao, Olan Emboscado, Jojie Alcantara,  James Paul Mascariñas, Love Mindanao, Philippine Reisen.Com