Here is a complete travel guide to the tourist spots in Ilocos Sur.
I just resigned from a job after some months of exhausting and hectic engagements. That was my first job in the sprawling Manila metropolis and I never thought it could be that stress-filled for someone like me who got used to living a simple life in the mountains. I badly needed a break and travel was my ultimate respite. Instead of going back home, I chose to explore the eco-cultural wonders of Ilocos Sur, one of the provinces of Region I.
If you're also planning for an immersion there, here are the must-see tourist spots to see. Take note. Most of these are off-beaten, thus, suited for those who don't like touristy destinations. Let's go!
Tourist Spots in Ilocos Sur
1. Aw-asen Falls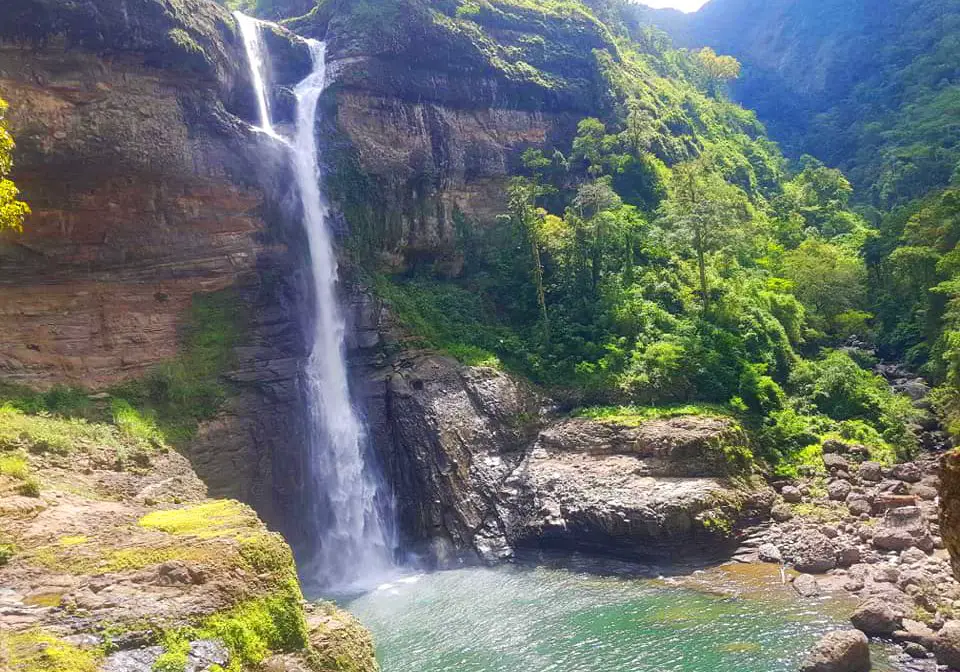 Aw-asen falls is one of the newly discovered tourist spots in Ilocos Sur, located on one of its remotest barangays namely, Santo Rosario in Sigay. Expect humps and bumps along the road to the barangay as it has not been fully paved. The challenge does not end there. From the barangay's nearest drop-off point, you 'll have to hike steep terrains and cross rivers before finally catching sight of majestic Aw-asen falls.
Aw-asen falls measures more than 142 feet (43 meters). It carved a wide and very deep pool. It's crystal-clear and cold waters provide an instant relief after the arduous hike of getting here.
Location/Jump-off: Brgy Santo Rosario, Sigay, Ilocos Sur
Trekking Time: 30 minutes – 1 hour
Guide Fee: Negotiable
Best Time to Visit: Summer Months (February to April)
Contact: 09276754613 (Bacardi Quitor, Office of the Mayor)
2. Bantay Bell Tower
One of the iconic tourist spots in Ilocos Sur, Bantay Bell Tower, stands on a hill overlooking Vigan City and the towns of Bantay. Locals say that it was a favorite dating site of Diego and Gabriela Silang, both are local heroes who led revolts against the Spanish regime. It is just 10-15 minutes of ride from Vigan. It is also adjacent to the St. Augustine Parish Church, known for its baroque-gothic architecture.
Location/Jump-off: Bantay, Ilocos Sur
3. Sangbay ni Ragsak Falls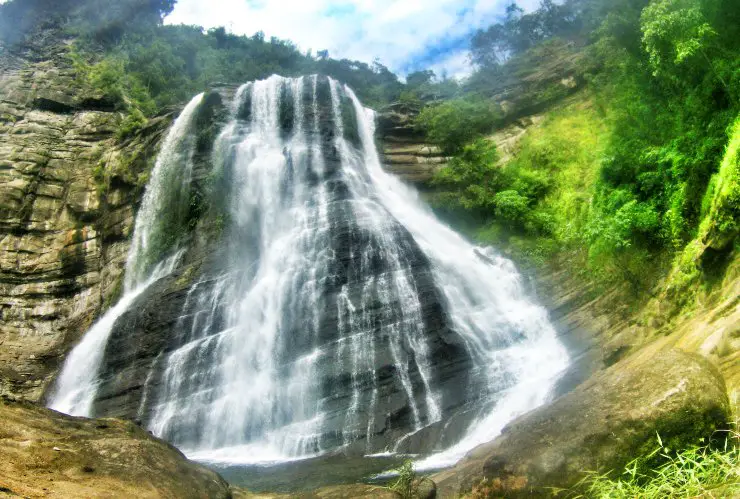 Sangbay ni Ragsak Falls is an Iloco term, which means "Falls of Happiness." Though it is one of the remotest tourist spots in Ilocos Sur, it is also one of the most picturesque. It's best to come here during the rainy season as the falls is in its full force. Patches of rainforests surround the falls, giving it a rustic view.
Location/Jump-off: Brgy Patoc-ao, Suyo, Ilocos Sur
Trekking Time: 15 minutes
Guide Fee: Donation
Entrance Fee: Php 20 per head
Cottage Fee: Php 150 for 24 hours
Contact: LGU Suyo- lgusuyo@yahoo.com, Suyo Tourism (via Messenger)
4. Dawara Falls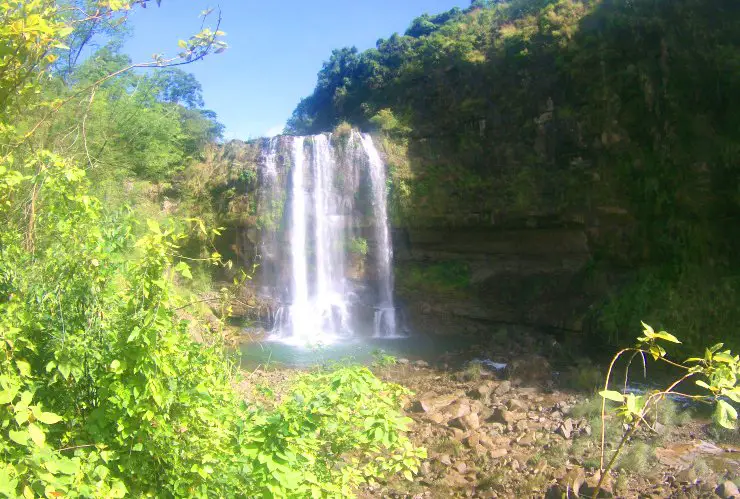 If you're planning to visit Sangbay ni Ragsak Falls, you can also side trip to Dawara Falls. You can do that in less than a day! Dawara falls cascades like heavenly drizzles on the face of a massive cliff. Even without soaking in the pool, you'll eventually get wet because it sprays caressing mists.
Location/Jump-off: Poblacion, Suyo, Ilocos Sur
Trekking Time: 30 minutes
Contact: LGU Suyo- lgusuyo@yahoo.com
5. Baluarte Resort and Mini-Zoo
If you're looking to see exotic animals, check out Baluarte Zoo, a hundred-hectare zoological park, and resort complex. Here, you can find leopards, Bengal tigers, white lions, camels, zebras, and ostriches. You'll feel like you are in Africa here.
Location/Jump-off: Quirino Boulevard, Tamag, Vigan City, Ilocos Sur
Opening Time: 7 a.m. – 6 p.m.
Entrance Fee: None but there's a Php 50 fee per person for an e-cab tour
Contact: (077) 722-7186
6. Yamashita Cave
The cave is named as such because it served as a barrack of General Yamashita during World War II. Locals say that the Japanese hid treasures beneath the cave which has a range of 64 meters. To get here, expect to hike across pine forests and cross brooks. Along the way, you'll catch sights of grasslands, high meadows, and different flora species such as orchids.
Location/Jump-off: Cervantes, Ilocos Sur
Trekking Time: 45 minutes
7. Calle Crisologo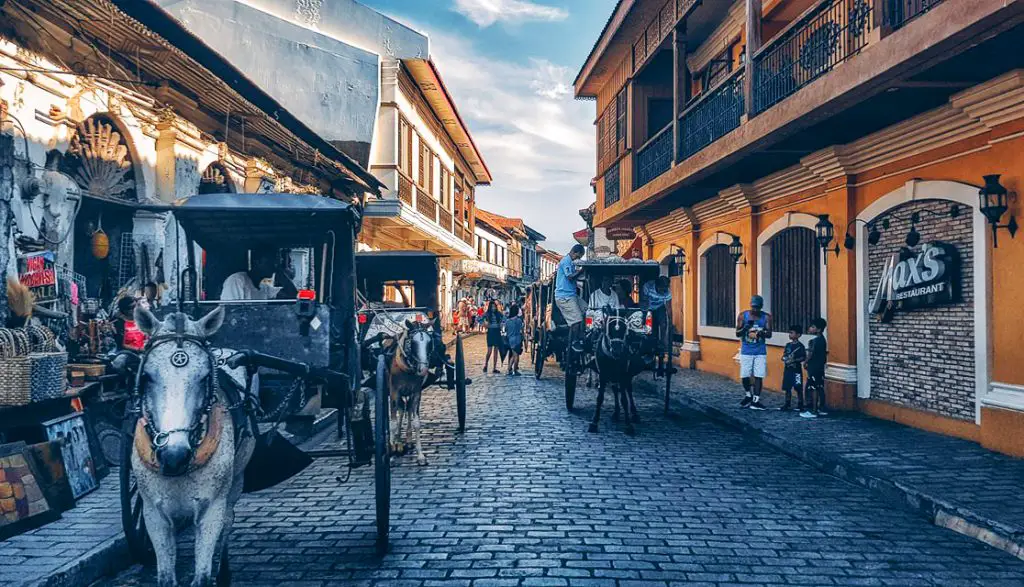 Calle Crisologo takes you back to the Spanish times. It's one of the most popular historical tourist spots in Ilocos Sur. Old Spanish-style houses and shops line the cobbled street. Here, you can ride a calesa to get you around. The surrounding shops sell Filipino weavings, handicrafts, soft brooms, sculptures, and many other interesting products. It's best to visit here during Vigan's Festival of the Arts, celebrated every May 1.
Location/Jump-off: Vigan City
8. Cabugao Beach Resort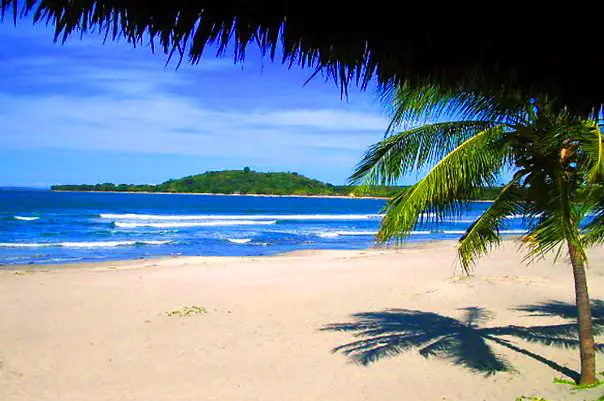 This is one of the best-known beach resorts in Ilocos Sur. Enjoy surfing and diving on the adjacent beach. You'll also catch sight of stunning sunrise and sunsets. The resort offers a spectacular swimming pool for both adults and kids.
Location/Jump-Off: Brgy Pug-os, Cabugao Ilocos Sur
Contact: 639178334148 – Queenie S. Paras, +639177992677 – Mr Fernando U. Lazo
Rates: Refer to this article- Cabugao Beach
Category: Ilocos Sur Beach
9. Burnay Pottery Making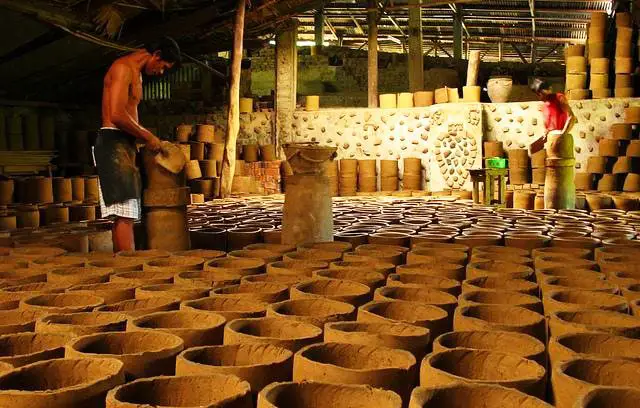 Jars from Vigan City has been gaining popularity in recent years. In the Iloco language, these are called burnay. They are made by hand from a grade-A clay which is abundant in the area. The industry dates back to pre-colonial times and the burnay has been used for drinking tea and as a container for local ingredients.
Location/Jump-off: Brgy Pagburnayan, Vigan City
10. Vitalis Villas
Dubbed as the "Santorini of the North," Vitalis Villas is the Philippines' version of the famed Santorini in Greece, featuring cubiform villas painted in a wash of white and blue. It's one of the most elegant accommodations in Ilocos Sur, overlooking the beautiful sea.
Location/Jump-off: Brgy Sabangan, Santiago, Ilocos Sur
Business Hours: Check-in: 3 p.m. / Check-out: 12 p.m.
Contact: 02-373-333, 077-604-6868
E-mail: rsvn.vitalisvillas@gmail.com
Website: Vitalis Villas
11. Ken Ngilawen Burial Cave
When we speak of burial caves, the first thing that would come to mind is Sagada in Mt. Province. But you can also find them on a mountainous part of Ilocos Sur. The Ken Ngilawen Burial Cave is a huge boulder with a wide crevice underneath where the log coffins are piled. Some coffins feature sculptures of a head resembling a serpent, cow, or lizard.
Location/Jump-off: Brgy Apaya, Alilem, Ilocos Sur
Trekking Time: 10-15 minutes
Guide Fee: Donation
12. Baey Anito Falls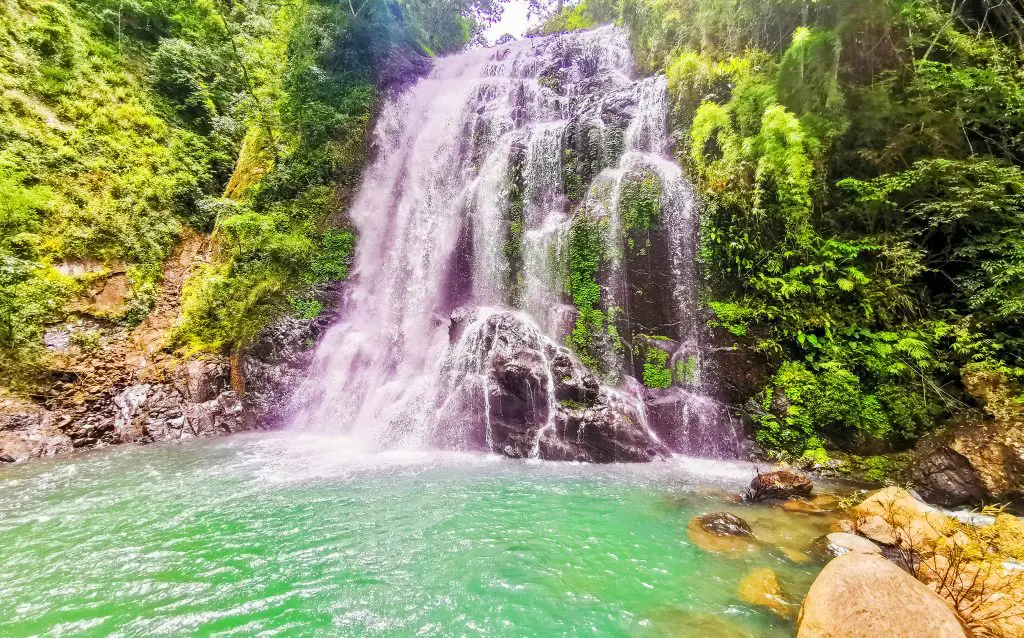 One of the least known tourist spots in Ilocos Sur, Baey Anito Falls is a sheer beauty to behold. "Baey Anito" is a Kankanaey term that translates into "House of spirits/gods." Locals say that the falls is a dwelling place of stories, thus, they named the falls as such. But no worries, that's just a myth.
Location/Jump-off: Brgy Anaao, Alilem, Ilocos Sur
Trekking Time: 30 minutes to 1 hour
Guide Fee: Donation
13. Pikkang Falls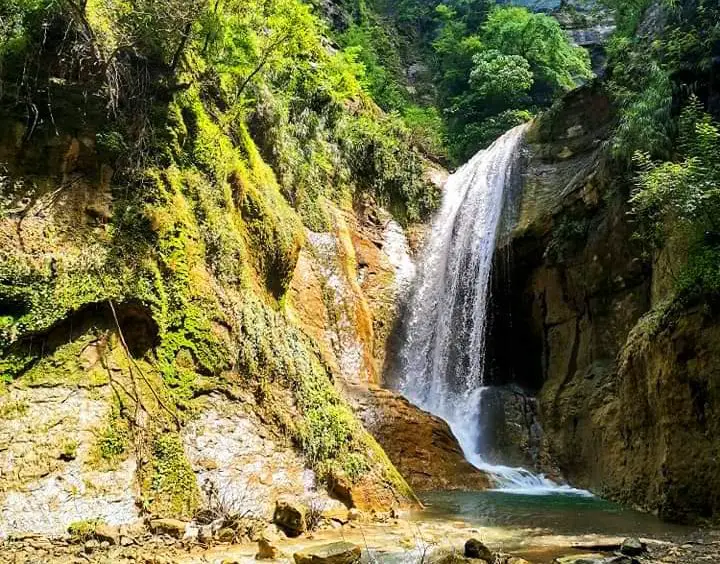 Pikkang Falls compose of several cascades with the highest measuring around 30 feet high. It has small and shallow pools. Thus, its best to enjoy the falls by sitting or standing on the base while letting the drizzles caress you. It's one of the most pristine waterfalls of Ilocos Sur, owing to its distant location.
Location/Jump-off: Brgy Malamin, San Juan, Ilocos Sur
Trekking time: 30 minutes – 1 hour
Guide: Donation
14. Vigan Cathedral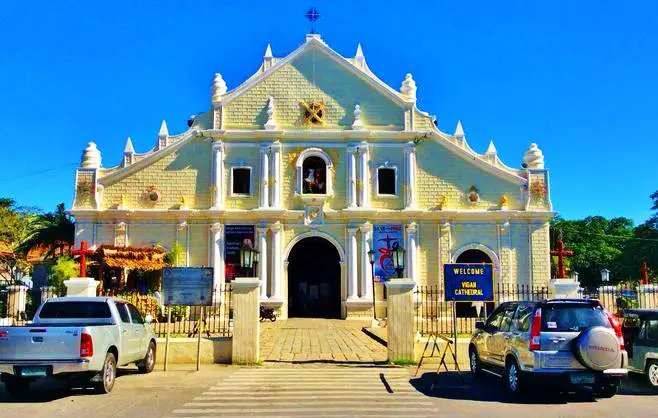 Also called the Metropolitan Cathedral of St. Paul the Apostle, the Vigan Cathedral played an important role in the history of the Ilocanos. It's one of the recognized historical tourist spots in the province, designed by Juan de Salcedo. It's just a walking distance from the famous Calle Crisologo.
Location/Jump-off: Vigan City
15. Tirad Peak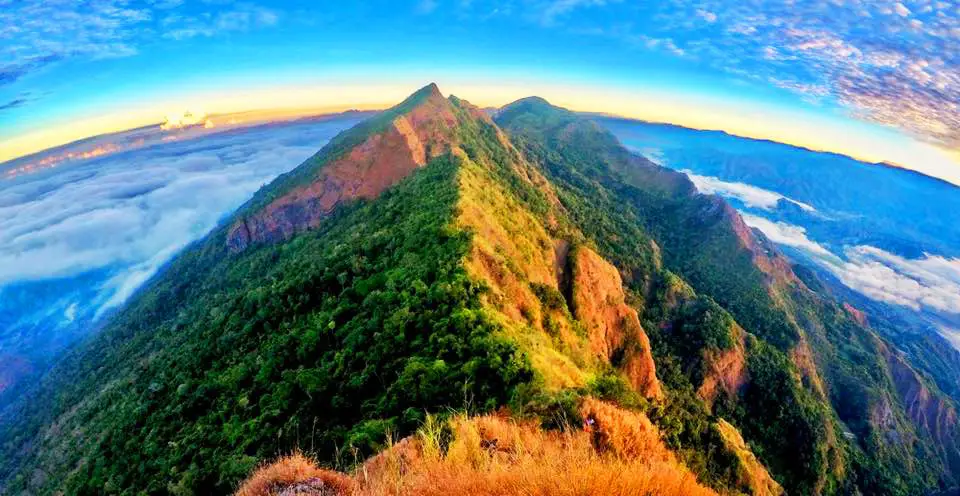 Tirad Peak towers over the historical Tirad Pass where Gen. Gregorio Del Pilar and his 60 men made their last stand against the invading American forces. While atop, you'll catch a panoramic view of the provinces of Abra, La Union, Benguet, and the municipality of Quirino. From time to time, a sea of clouds emerge.
Location/Jump-off: Poblacion, Gregorio del Pilar, Ilocos Sur
Trekking Time: 6-8 hours
Registration Fee: Php 25 per person
Contact: +639265331076 ( Mr. Macario Burgos, tourism officer)
16. Kayapa Falls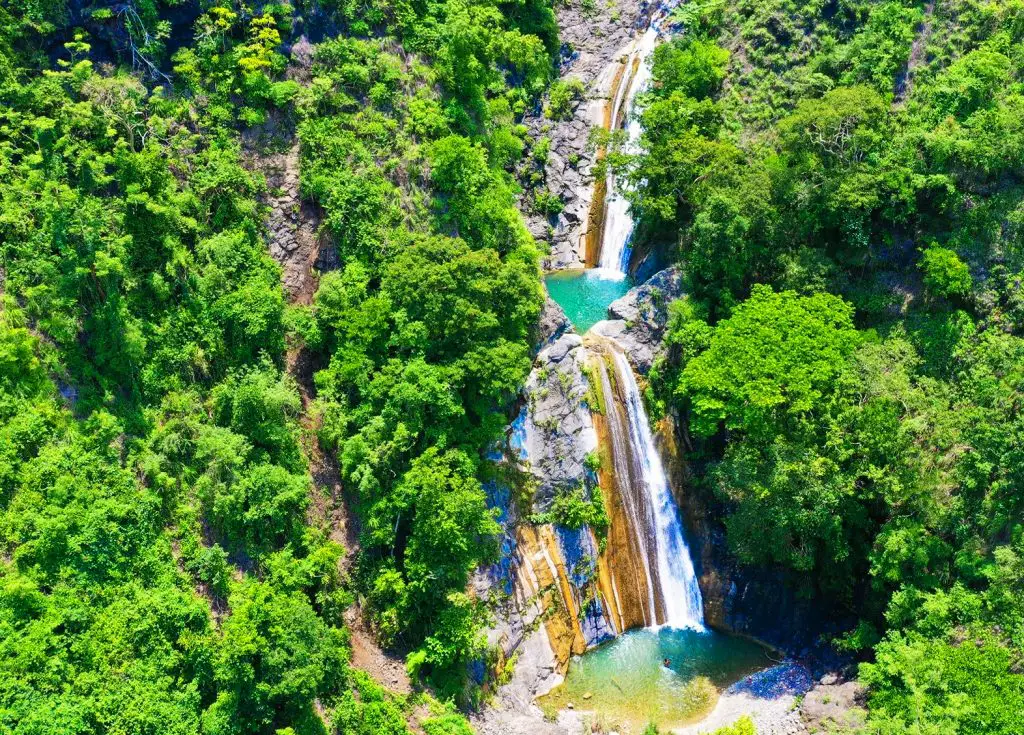 Cascading on one of the most laid-off locations in Ilocos Sur, Kayapa falls features a 7-tier beauty. It's cool waters emanate from forests upstream which used to abound with different wildlife species such as deer and wild pigs. The river leading to the falls also thrives with shrimps and small fishes. It is a new tourist spot in Ilocos Sur.
Location/Jump-off: Quirino, Ilocos Sur
Trekking time: 2 hours
Guide Fee: Donation
17. Mira Hills Park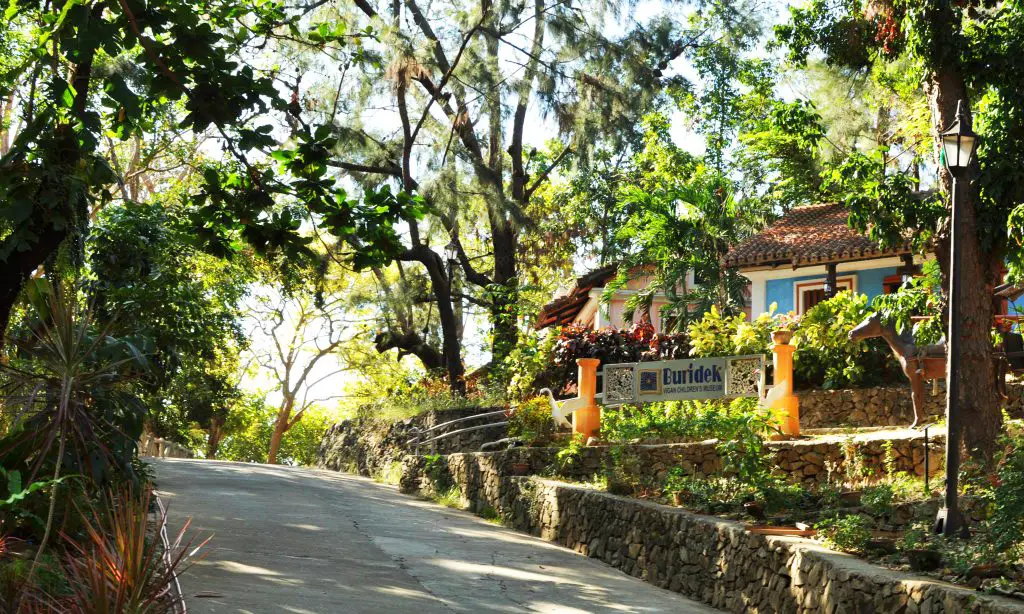 Mira Hills Park is Vigan city's highest point and is the only remaining eco-park within the metropolis. It offers a rustic respite from the hustles and bustles of the city. Here, you'll find a swimming pool, an amphitheater for outdoor activities, and the Buridek Museum.
Location/Jump-off: Vigan City
Entrance Fee: Php 50 per person
18. Govantes River
Locals claim Govantes River as the "face" of Vigan City because it's the first river you'll see before entering Vigan City proper. The local officials have been eyeing to turn it into a boating park. Hopefully, that will help abate the worsening quality of the river due to household and industrial pollution.
Location/Jump-off: Vigan City
19. Padre Burgos House
It's the home of Padre Jose Burgos, one of the Filipino priests shot during the Spanish times for allegedly leading a revolt. The house, therefore, signify the heroism of the Ilocanos.
Location/Jump-off: Vigan City
20. Syquia Mansion Museum
The mansion is said to represent the wealth of some locals in the past. These locals were active players during the Galleon Trade. Inside, you'll find ancient furniture, relics, and paintings. Surprisingly, one of the relics was a gift of a Chinese emperor during the Ming Dynasty. During the presidency of Elpidio Quirino, the mansion served as the Malacañang of the North. Because of that, the museum is one of the historical places in Ilocos Sur.
Location/Jump-off: Vigan City
Entrance Fee: Php 20 per person
For your Information:
If you need more information that may help in setting your itinerary to the tourist spots in Ilocos Sur, do contact Sure Ilocos Sur, a local tour organizer, through:
Related Articles
Please follow and like us: