Looking for a memorable adventure that can fully immerse you in the wonders of nature? Consider exploring the tourist spots in Zambales, home of pristine coves, beaches, forests, and waterfalls.
Zambales is most popularly known as the Philippines' "Wreck Diving Capital." With its ports being a major battlefield during World War II, it's no surprise that you'll find shipwrecks here.
Today, more and more adventurers and explorers are diving into its waters to explore wreckages and experience history.
But Zambales is more than that. On its vast and varied landscapes lie numerous destinations to satisfy your quest for nature, culture, and history.
From hiking, cave spelunking, and forest bathing to diving, snorkeling, and sunbathing…there's just endless fun and exploration to do here. It's more fun in Zambales indeed.
Without further ado, here are the must-see ecotourism destinations in Zambales.
1. Anawangin Cove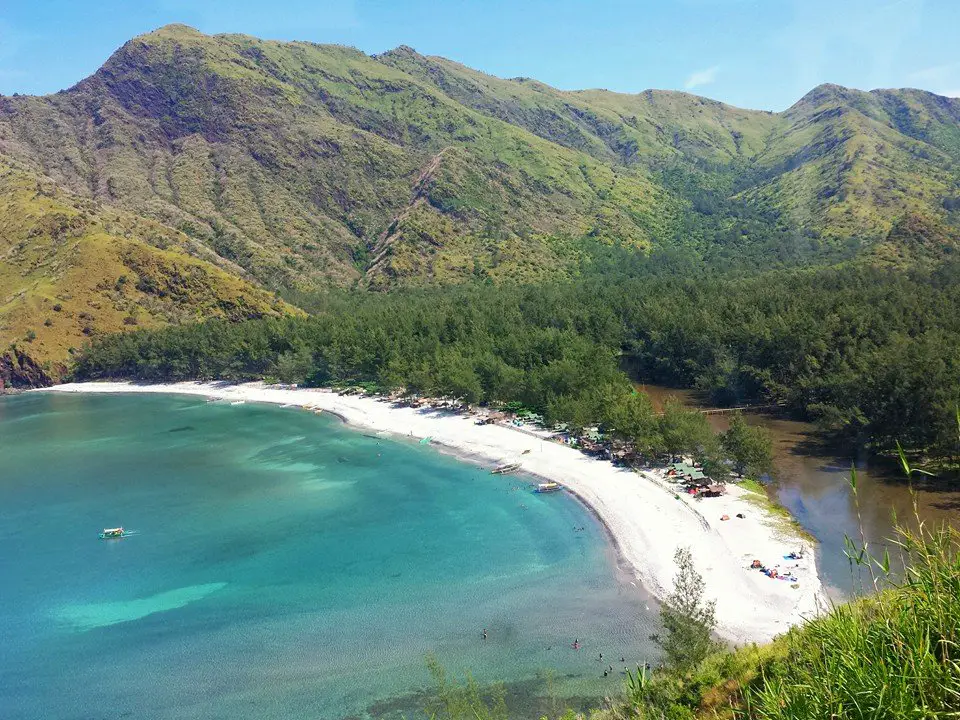 Anawangin Cove is one of the rising tourist spots in Zambales, owing to its pristine and rustic condition. Bare mountains shelter the bay. The beach is ash-colored as a result of the Mt. Pinatubo volcanic eruption.
Towering Agoho trees surround the bay, giving it a verdant view. Both locals and foreign tourists love camping here. A river with crystal-clear waters flows to the bay.
Location/Jump-off: San Antonio
Entrance Fee: Php 50 for a day trip; Php 130 for an overnight stay
2. Mt. Tapulao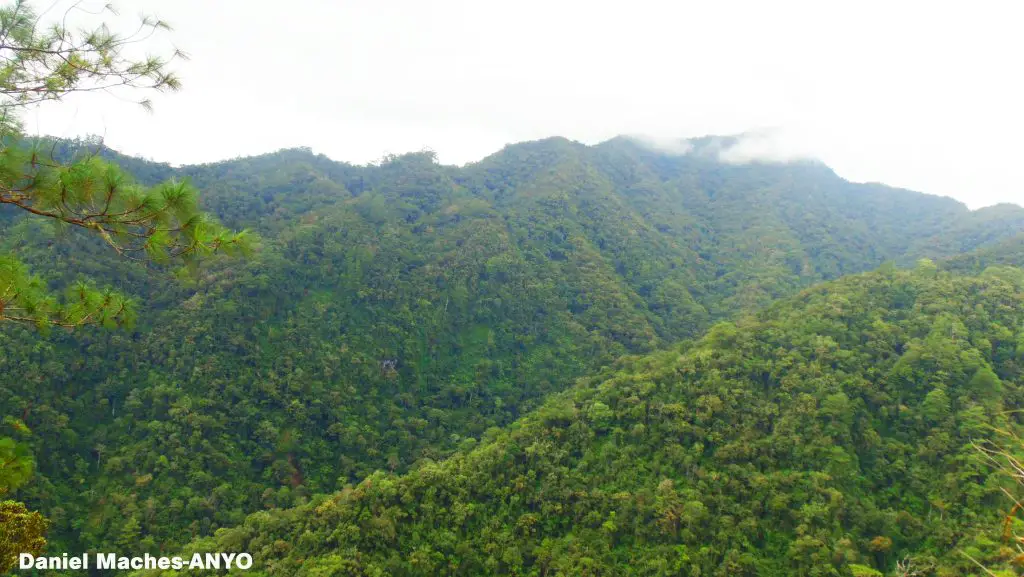 Mt. Tapulao is one of the famous hiking tourist spots in Zambales and is the highest mountain in the province. It stands at more than 6,683 feet (2,037m) above sea level, making it colder than Baguio City.
It hosts century-old pines called Tapulao, thus, the name of the mountain. Mossy forests also abound including Bonsai vegetation. Hikers will feel like time is standing still when they come here.
Different wildlife species such as deer, warty pigs, lizards, and civet cats thrive in the mountain.
Expect to trail on dense vegetation and steep terrains, thus, the mountain is only recommended to seasoned hikers.
Location/Jump-off: Brgy Dampay-Salaza, Palauig
Trekking Time: 1-2 days
3. Botolan Resettlement Sites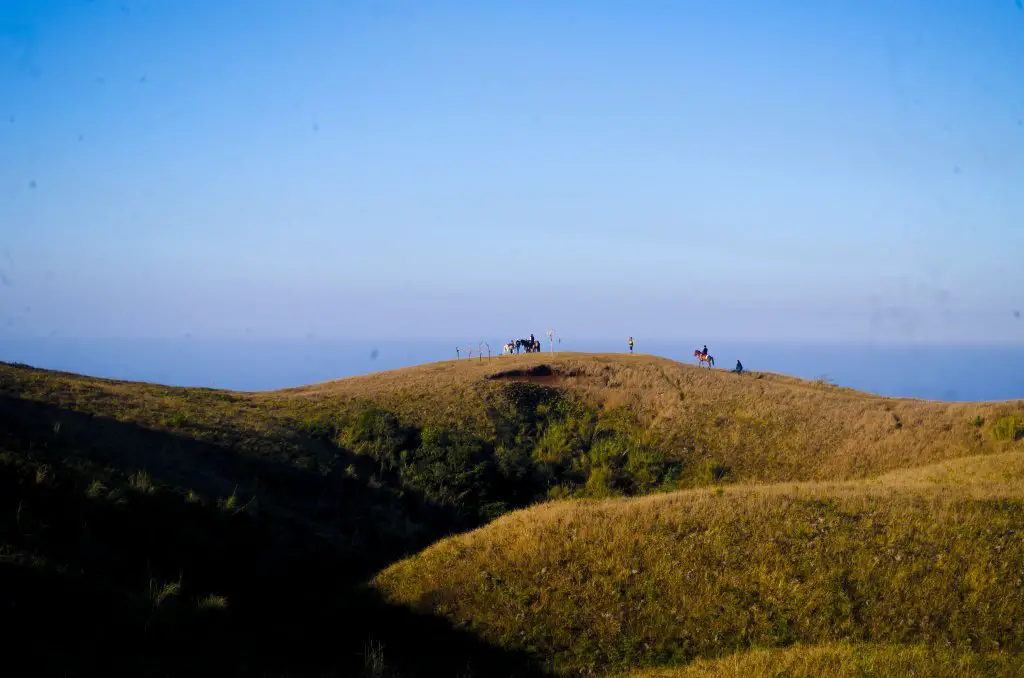 This is one of the sites to catch one of the best views of Mt. Pinatubo's crater. Aetas indigenous groups who were displaced during the 1991 Mt. Pinatubo eruption, live here.
Today, it's a venue for appreciating the beauty of the mountain and learning the culture of the Aetas. The site is one of the recognized cultural tourist spots in Botolan, Zambales.
Since its inhabitants are Aetas, tourists should be aware that there are cultural sensitivities to consider. In other words, refrain from uttering words or doing things that can offend the local tribe.
Location/Jump-off: Brgys. Baquilan, Loob-bunga & Taugtug, Botolan
4. Baloc-Baloc Cave
Baloc-Baloc Cave is not just amazing for its rock formations. Inside the cave, you'll find a towering cascade, measuring more than 20 feet high. It formed a natural swimming pool where you can have a rejuvenating bath. It takes a brief but arduous trek across rocky trails to reach the cave.
Location/Jump-off: Sta. Cruz
5. Capones Island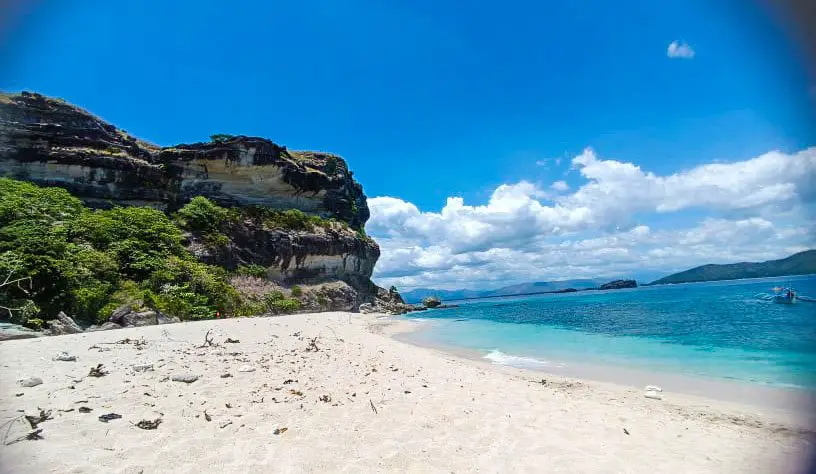 Capones Island is one of the most popular tourist spots in Zambales. Called "Isla de Gran Capon" during the Spanish period, the island features a pebbled beach with white sands.
It's the ultimate getaway for those into surfing and diving. The surrounding seas teem with rich marine species, thanks to local conservation efforts.
A historical lighthouse stands on one of the sharp cliff edges of the island. Don't hesitate to ask your guide since there are a lot of fascinating stories about this landmark.
Location/Jump-off: Brgy. Pundaquit, San Antonio
6. Fort Paynauen
Fort Paynauen is one of the historical tourist spots in Zambales. It became a prison site for resistant locals during the Spanish regime. You'll surely learn a lot about the province's history here and how the locals endured and persevered despite Spanish persecution.
Location/Jump-off: Botolan
7. Nagsasa Cove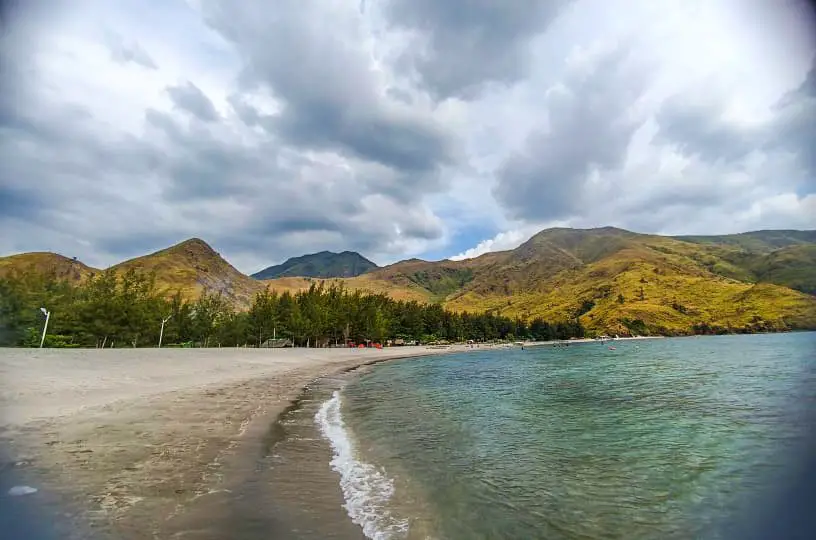 Nagsasa Cove also features what Anawingan Cove is known for. It has ash-colored sands while giant Agoho trees surround its bank. Nagasa Cove, however, is less touristy, thus, fit for those craving a more relaxed atmosphere.
Enjoy hiking to an adjacent hill and catch a stunning view of the ocean.
Entrance Fee: Php 50 for a day trip; Php 100 for an overnight stay
8. Ina Poon Bato Church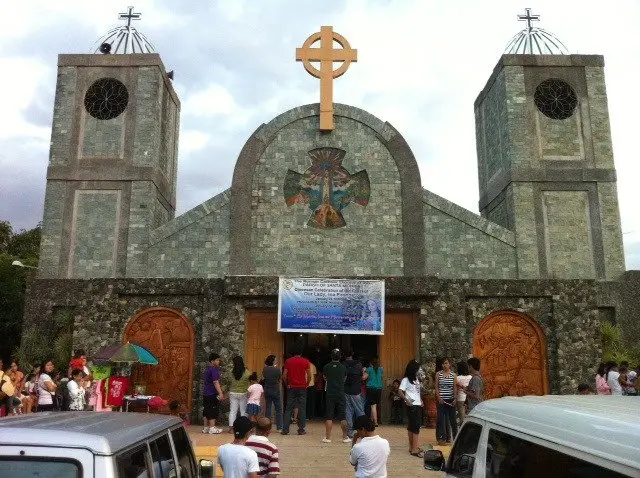 Ina Poon Bato Church is one of the popular religious tourist spots in Zambales. Many locals come here because of the miraculous statue of the Virgin Mary enshrined in the church.
Location/Jump-off: Botolan
9. Camara Island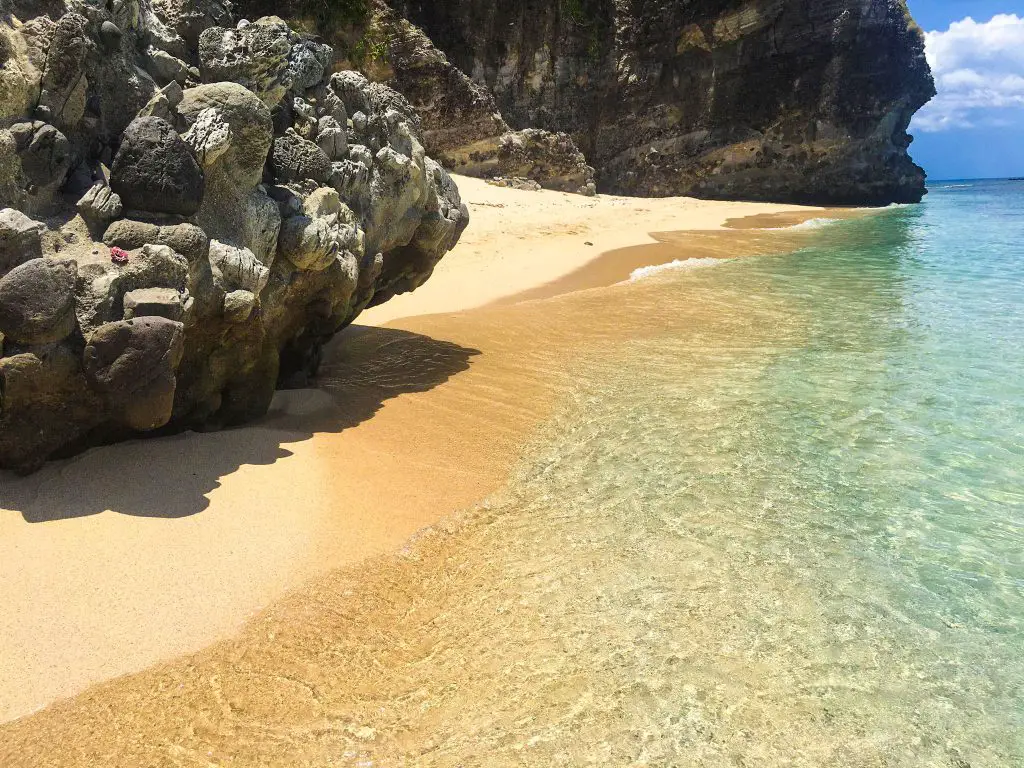 Camara Island is a small island with a short stretch of fine sand that's favorable for shooting fantastic photos. Unlike on other islands, camping and drinking liquor here are not allowed.
Though the island is smaller than a football field, it offers a breathtaking view of Pundaquit's towering mountains. Snorkeling is another activity you can do here.
Although it's one of the most scenic destinations in Zambales, it remains generally off-beaten and raw. It's ideal, therefore, for those who prefer laid-back options.
Location/Jump-off: Brgy Pundaquit, San Antonio
Boating Time: 20 minutes
Entrance Fee: None
10. The Hellships Memorials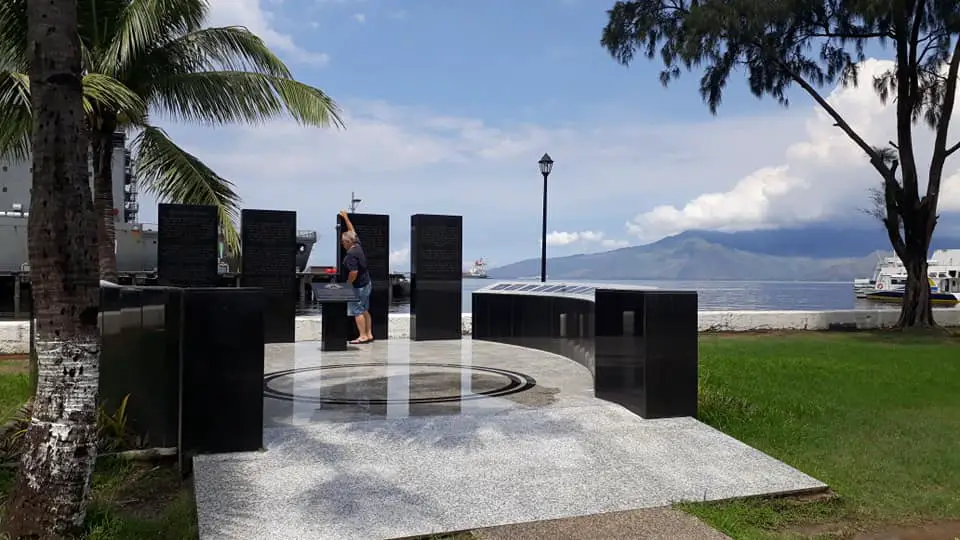 The Hellpships Memorial commemorates both Filipino and American soldiers who fought and perished during the Japanese occupation. It is also a good place to relax and meditate about life. It is one of the historical tourist spots in Subic, Zambales.
11. Talisayen Cove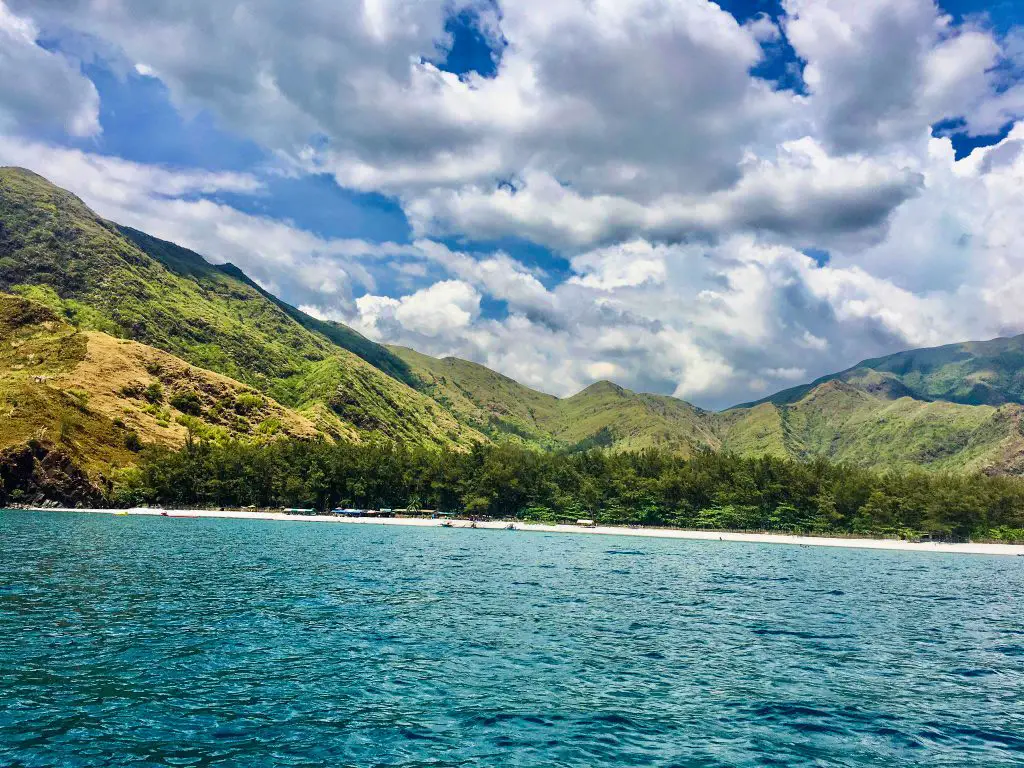 Talisayen Cove is one of the least known tourist attractions in Zambales. The peaceful, serene, and rustic atmosphere makes this a perfect getaway for those who prefer off-beaten destinations.
In fact, extreme travelers love coming here, some setting their own trails and adventurers.
Entrance Fee: Php 100 per person
12. Subic Bay Freeport Zone
The Subic Bay Freeport Zone covers parts of Olongapo City and the neighboring towns of Subic in Zambales including portions of Bataan. It plays an important economic role in the region. Vessels from different countries converge here to trade.
Location/Jump-off: Olongapo City
13. Calanga Reef
Calanga Reef is one of the premium natural tourist spots in Iba, Zambales. It covers more than 40 hectares. Most of the corals, however, are dead. However, conservation efforts are gradually reviving the coral reefs.
Location/Jump-off: Brgy. San Agustin, Iba
14. Tumutugol Cave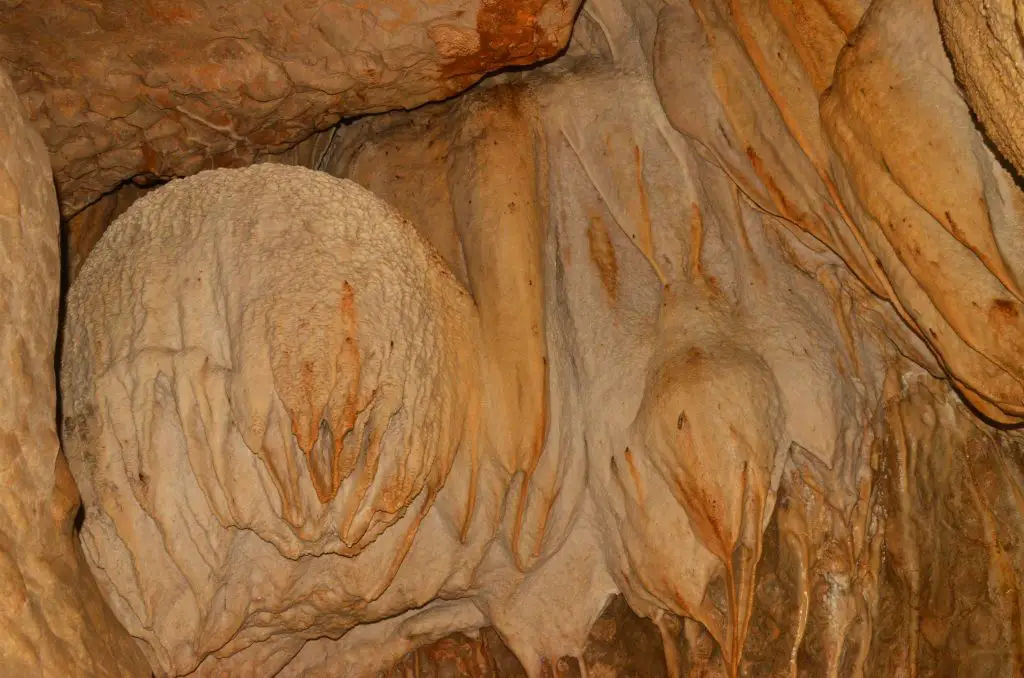 Tumutugoal Cave is one of the remotest tourist spots in Zambales. It boasts of a large dome with glittering stalactite and stalagmite rock formations. Bats thrive in the cave, indicating its pristine condition.
To reach the cave, you would need to avail of a guide from the nearest jump-off point in Masinloc. It will take multiple hours to reach the entrance, depending on your pace.
Along the way, you'll catch sights of various flora and fauna including natural formations that deserve attention. These are just icings. Upon reaching the cave's entrance, brace yourself for a deluge of awesome sights.
Location/Jump-off: Masinloc
15. El Kabayo Waterfalls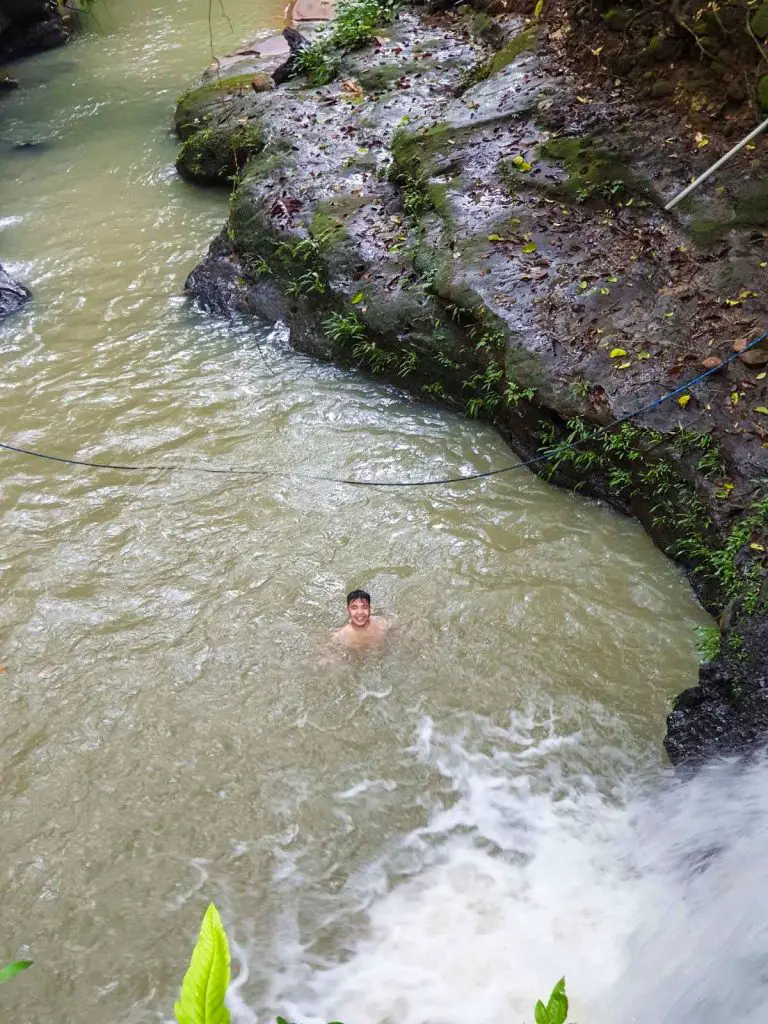 El Kabayo Falls has two layers, the first one measuring 15 feet while the second layer is 4 feet high. Both have natural pools where you can have a refreshing bath.
The icy-cold and clear waters come from forests upstream. Locals love to come here to beat the simmering midday heat.
It takes quite a challenging trek on forested terrains before one can finally catch sight of the said waterfall.
16. Alwasan Lanum Cave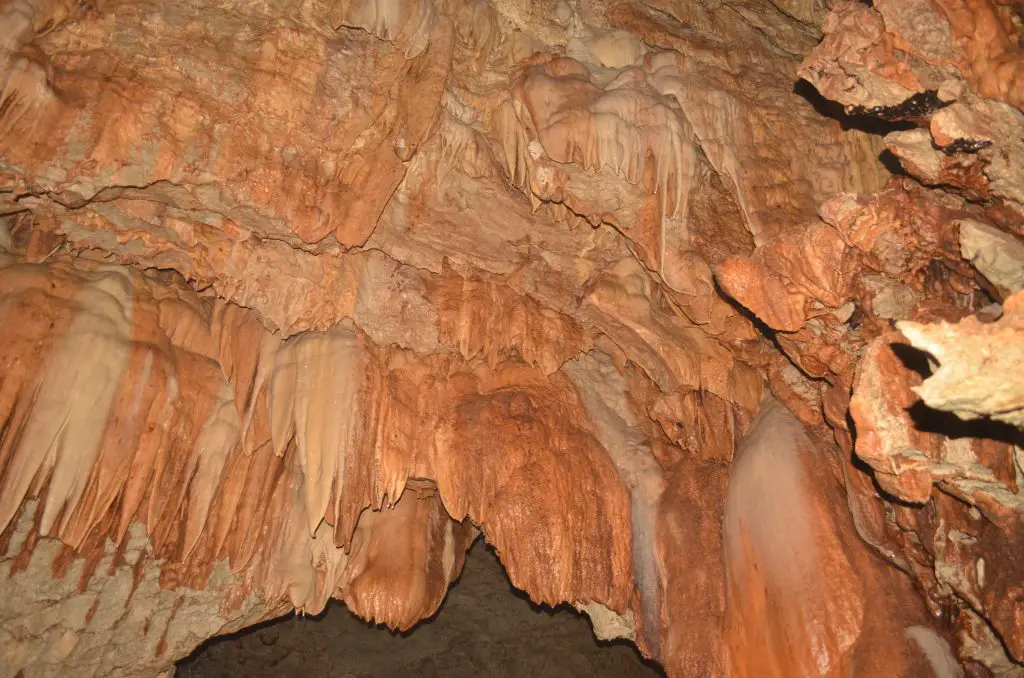 Alwasan Lanum Cave means "water outflow," featuring a concave fissure on the face of a mountain. Aside from stunning rock formations, you'll find a beautiful waterfall inside the cave.
A pristine stream flows out from the cave and it thrives with shrimps, eels, and many other types of small fish. It's one of the most preserved tourist spots in Zambales.
Location/Jump-off: Sta. Cruz
17. Sta. Barbara Falls
Sta. Barbara Falls is one of the newly-discovered tourist spots in Zambales. It is a twin waterfall with a naturally-built pool where you can take a dip and enjoy its soothing waters. Expect a challenging hike along a river before reaching the falls.
Location/Jump-off: Brgy Sta. Barbara, Iba
Travel Time: 30-minutes ride from Barangay Hall + 30-minutes trek
18. Balon Falls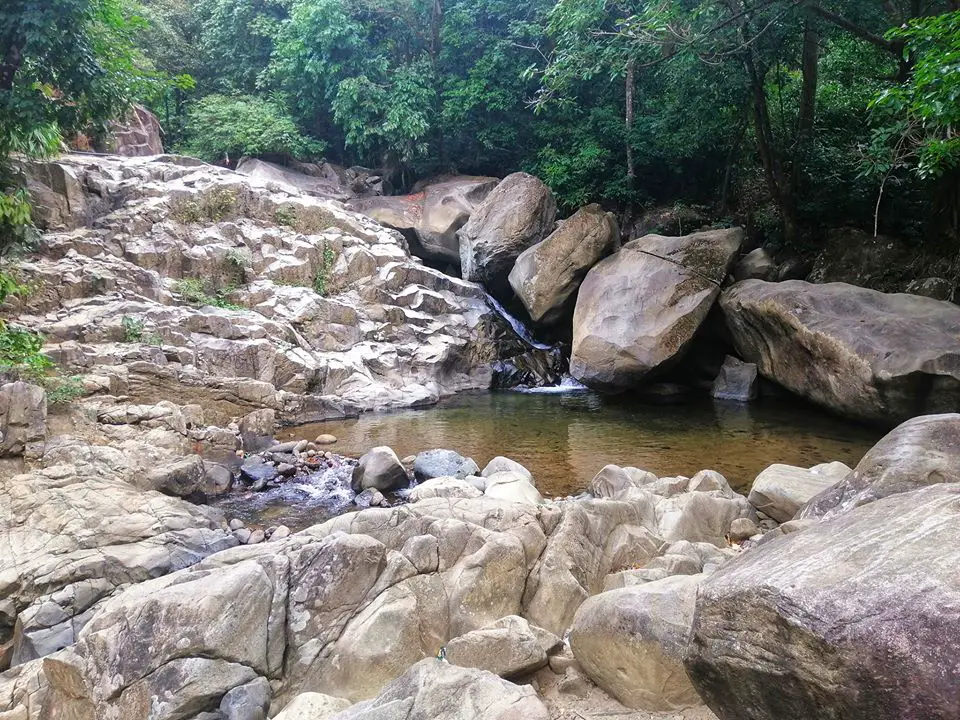 Balon Falls boasts crystal-clear and refreshing waters. Giant rock formations surround the falls, giving it a dramatic view. Because of the green sceneries around, the falls makes up a cool and tranquil retreat for nature lovers.
19. Bucao River
Bucao River is one of the rivers emanating from the slopes of Mt. Pinatubo. Lahar and volcanic materials, however, cover the river as a result of the said volcano's eruption. It is one of the sights to see when trekking to the said mountain.
20. Mt. Pinatubo
Mt. Pinatubo is perhaps among the most iconic tourist spots in Zambales, shared with the provinces of Tarlac and Pampanga. Its eruption in 1991 is considered one of the largest and most violent in the 20th century.
Dense forests used to cover the mountain but now, most of these are totally ravaged. Aetas used to live in the forested slopes of Mt. Pinatubo.
Location/Jump-off: Botolan
For Your Information
If you need more information that may help in setting up your itinerary to the tourist spots in Zambales, do contact the Provincial Tourism of Zambales via:
Landline: (047) 307 2450
Email: ptipozambales@yahoo.com