Looking for the best Antique tourist spot? Find out in this article. Here, we feature not only the best places to visit in Antique but also the off-beaten attractions. Read on.
If you've ever heard of "aswang" or those mystical, fanged creatures similar to Western vampires, Antique is home to them. But don't worry. Those are just legends. But those are interesting stories that should draw you to Antique as you will learn a lot about the local culture. 
Though not as popular as the other provinces, Antique is one of the best eco-tourism spots in the Philippines. You'll encounter almost every piece of natural landscape you could think of.
White Beach? Check. Forest-clad mountains? Check. Mystical Caves? Check. Crystal-clear River? Check. Cascading waterfalls? Check. 
You'll get to see and experience all these and a lot more when you come to Antique.
Both local and international bloggers often tout Antique as the Philippines' Bali Version. Here, you'll also find lush rice terraces, rich marine, and forest biodiversity, as well as historic churches dating back to Spanish times. 
Now, if you're planning to visit, here are some of the best Antique tourist attractions. 
1. Antique Rice Terraces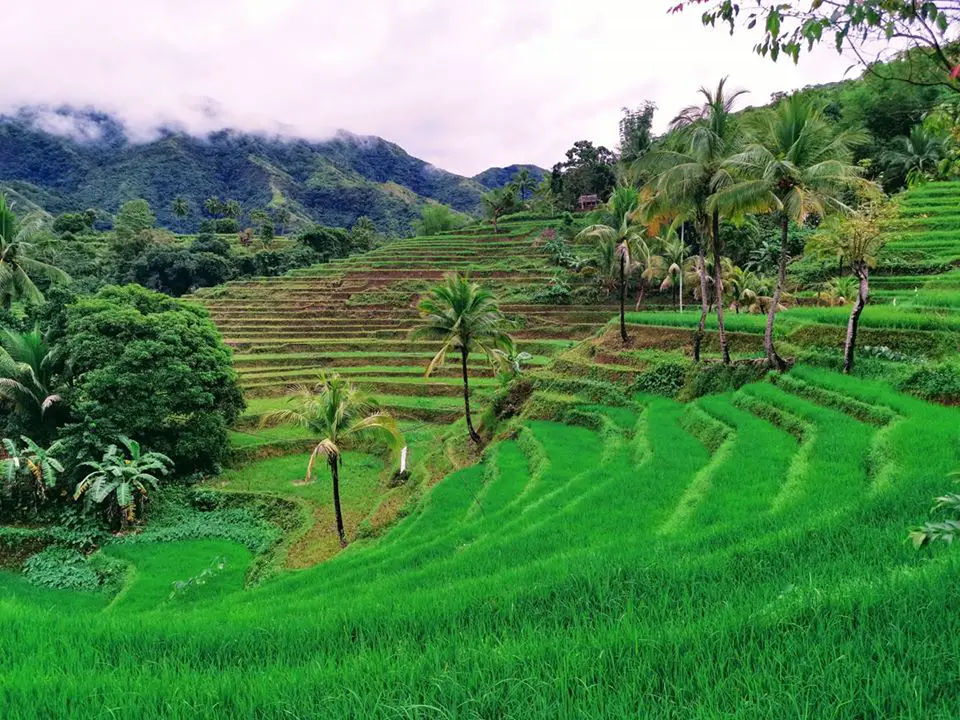 Don't think you'll only find rice terraces in the Cordilleran highlands. Nestled in the remote mountains of Antique are 200-years old rice terraces built by the IraynonBukidnon Indigenous Group.
There is a vantage point where you'll get an entrancing view of the rice terraces surrounded by towering mountains and forests.
From this point, you'll also glimpse two waterfalls providing irrigation to the terraces. These Rice Terraces are one of the best places to visit in Antique. 
Location/Jump-off: San Remigio
Trekking Time: 5 hours
Tour Organizer: Lublub-Bakiang Community-Based Tourism Organization
Contact Number: 09175075409
2. Rafflesia Flower, Biggest in the World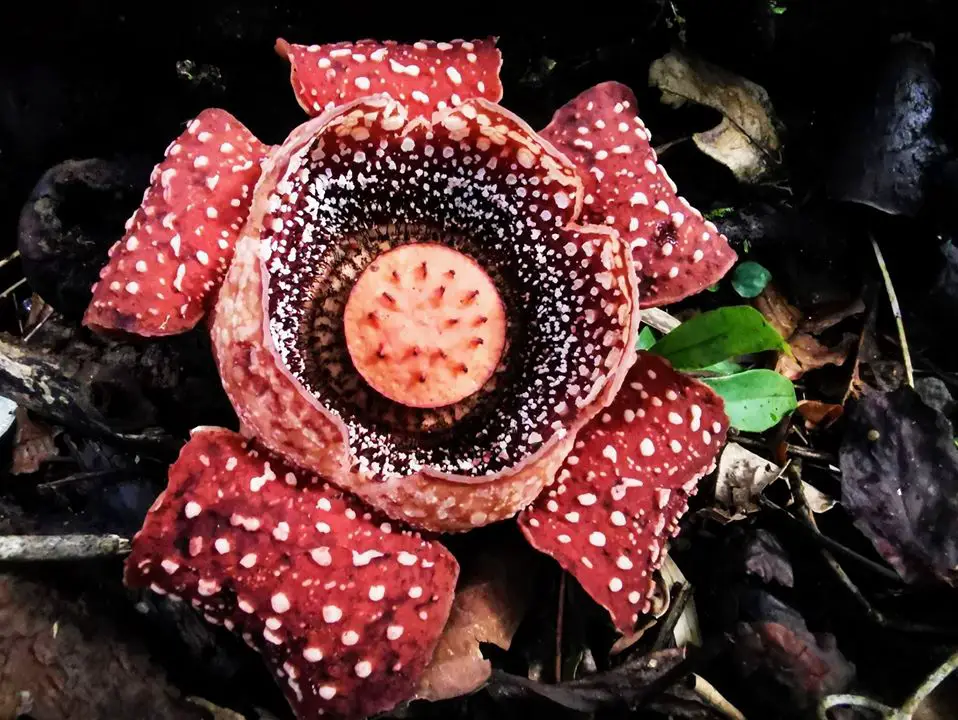 Antique is home to the biggest flower species in the world called Rafflesia. These giants are known for their decaying smell. But surely, you could resist that glimpse of its stunning beauty.
Fortunately, it's easily accessible and located near a highway, so you don't have to go far. The presence of Rafflesia in Antique signifies its rich and thriving biodiversity that needs protection.
But it's a catch-and-miss so it's best to first ask the local officials if the flowers are in bloom. In case you miss out, no worries, the forest is in itself a beautiful destination with its wide array of flora and fauna.
Location/Jump-off: Brgy Aningalan, San Remigio
3. Malalison Island/Mararison Island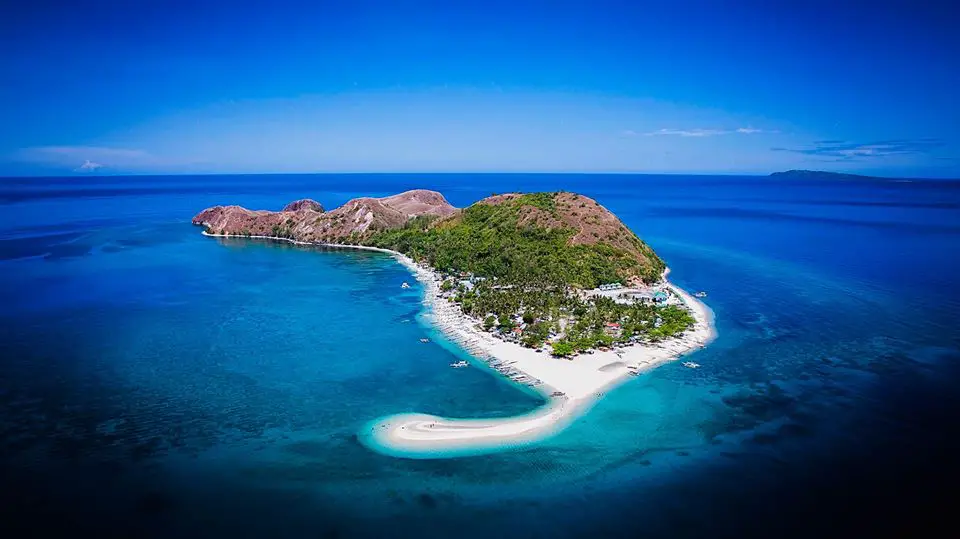 Also known as "Mararison Island" by the locals, Malalison Island is an imposing Culasi Antique tourist spot. It covers 55 hectares of stunning grasslands, rolling hills, limestone rock formations, and white and pebbled beaches.
There is also a 100-meter sandbar complementing the turquoise waters. If you want to get one of Malalison Island's best views, hike your way to one of the hills called Lantawan.
It offers a 360 degrees view of the entire island's varied landscapes, including distant views of mainland Antique.
Location/Jump-off: Culasi Port, Culasi
Boating Fee: Php 750 per boat (good for five people), fare for back and forth
Guide Fee: Php 250
Environmental Fee: Php 30
Cottage Rental: starts at Php 300
4. Igpasungaw Falls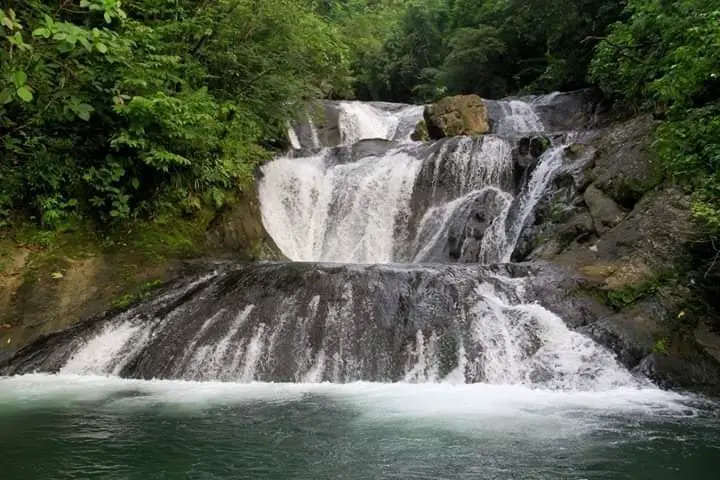 Ipasungaw Falls is a multi-tier cascade located in the forested mountains of Antique. Each waterfall has a naturally-built pool where you can jump and have a refreshing swim.
You can also slide your way from the top of the falls down to a catch basin. Locals claim that the waters here have healing properties because they come from pristine forests.
If you're an adventure seeker, there's just nothing like it climbing from one waterfall to another and experiencing the beauty of each. Ipasungaw Falls is a locally-frequented Antique tourist destination.
Location/Jump-off: Sebaste
Environmental Fee: Php 50 per person (pay at Municipal Hall)
Guide Fee: Php 250
Trekking Time: 45 minutes to 1 hour
5. Tibiao Museum
Tibiao Museum is known for having the world's biggest pearl. It costs millions of dollars. Fortunately, visitors are allowed to touch the pearl and feel its mystical aura.
The peal weighs an astounding 13.75 kilos. Another pearl that has not yet been removed from its shell weighs 24.75 kilos! Aside from it, you'll find numerous materials depicting the rich history and culture of Antique.
Location/Jump-off: Poblacion, Tibiao
Entrance Fees: Php 150 for adults, Php 50 for students
Operating Time: 8:00 AM to 5:00 PM daily
6. Seco Island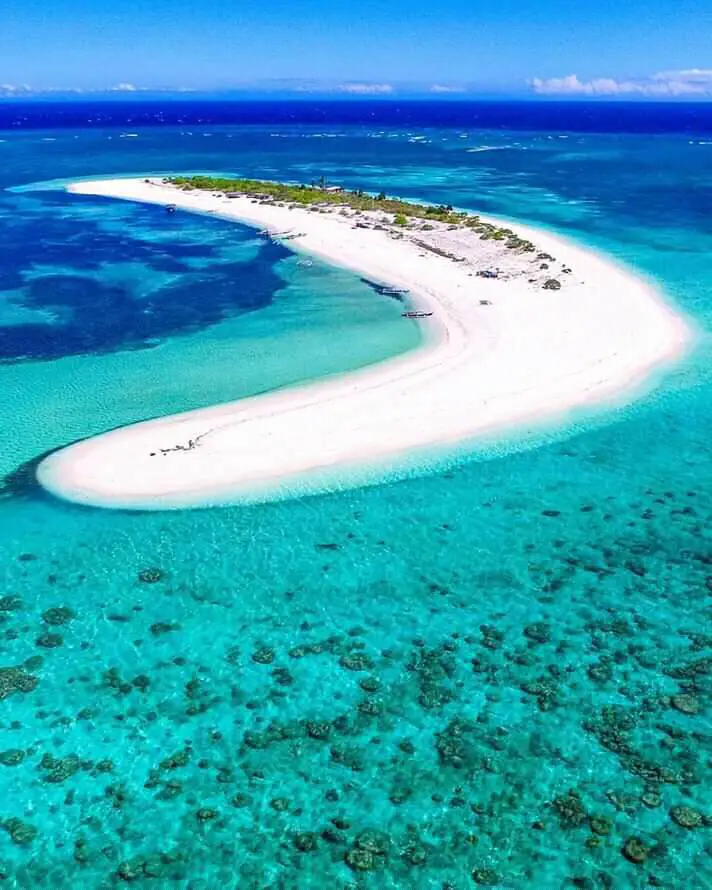 Although it's a locally-famous Antique province tourist spot, Seco Island remains a generally laid-back destination. It is an elbow-shaped island boasting powdery white sands and an alluring sandbar.
The surrounding crystal-clear waters are ideal for swimming and snorkeling. You can also do kite surfing here because of the strong winds. Thanks to local conservation efforts, the island remains in pristine condition. One can likewise spot numerous fishes and other marine species.
Nothing beats a random stroll on the sandbar while relishing the mesmerizing views of the ocean. Of course, the seclusion of the island makes it a recommended option for those who opt for less crowded destinations.
Location/Jump-off: Tibiao
Boating Time: 2 hours 
Best Time to Visit: Summer Months
7. Bugtong-Bato Falls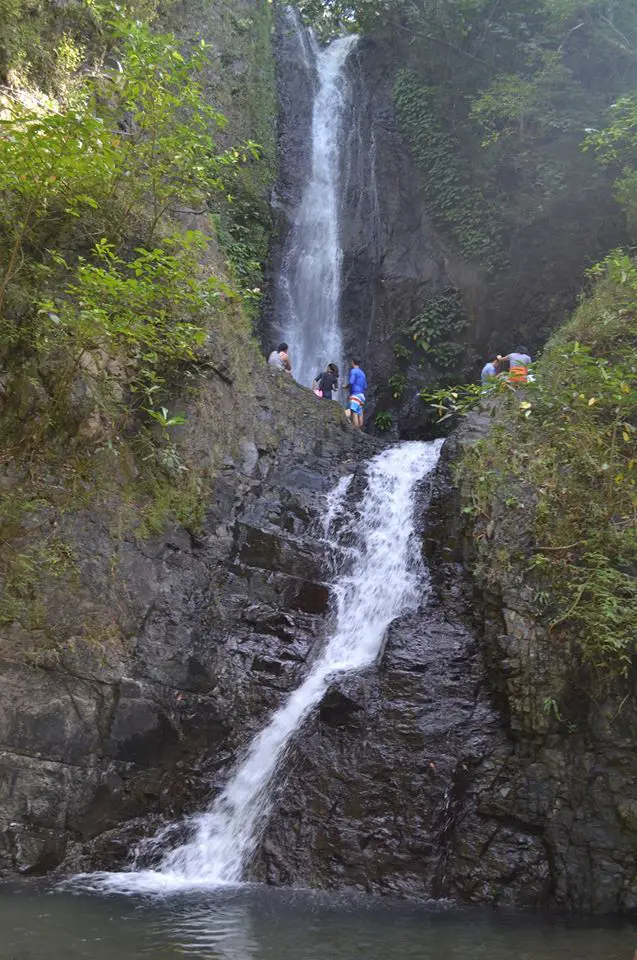 Bugtong-Bato Falls is a top-rated Tibiao Antique tourist spot, boasting seven layers of stunning cascades with fresh and cold waters from the towering mountains upstream. Only three of these, however, are open for tourism.
But all these are more than enough to make up for an adventure of a lifetime. The first layer towers for 60 feet with a glistening pool. To get to the second level, trek for a few minutes.
It is a smaller waterfall. To reach the third waterfall, you need to assault a staircase-like bedrock using a rope. It is also a towering cascade with a beautiful catch basin. 
Each waterfall offers unique features but what is common among them are the surrounding lush forests with a relaxing atmosphere.
Location/Jump-off: Brgy Tuno,Tibiao
Trekking Time: 20-30 minutes to reach the first falls
Entrance Fee: Php 50 per person
Guide Fee: Php 150-Php 200 for a maximum of 4 pax
8. Malumpati Cold Spring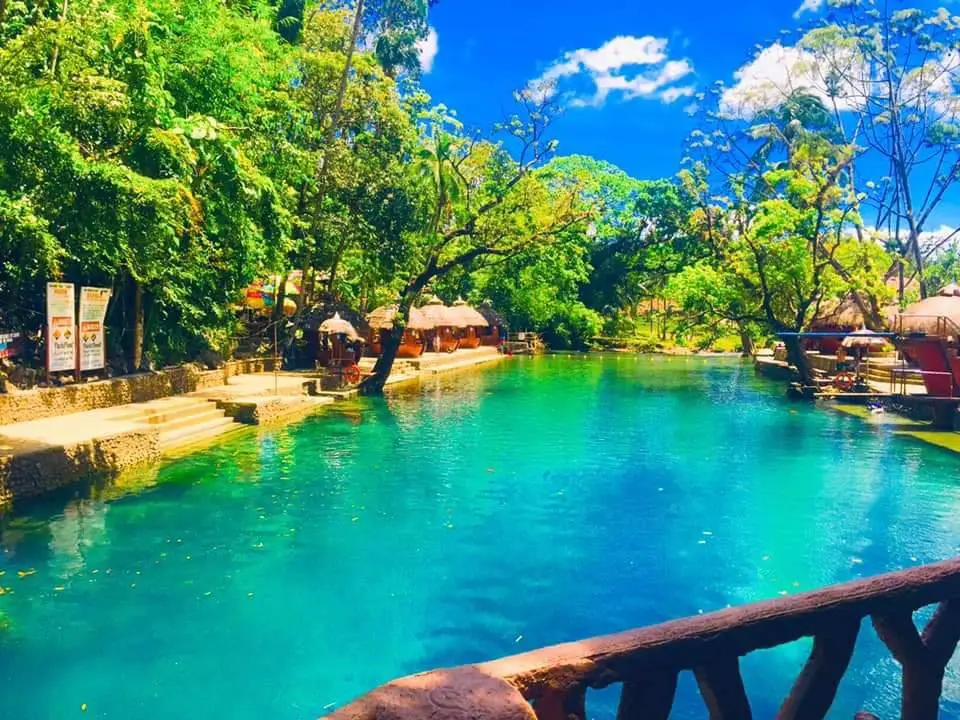 Because of its accessibility and proximity, Malumpati Cold Spring has become a favorite picnic ground and weekend getaway. Similar to the Enchanted River in Surigao, Malumpati Cold Spring features a refreshing pool of cool waters along a beautiful river.
Looking for a thrill? Try diving or jumping from one of the platforms installed. Other activities you can do there here are zip lining, rappelling, and wall climbing. The waters are so pure that merely gazing at the pool gives a rejuvenating experience.
Malumpati Cold Spring is now a famous Pandan Antique tourist spot, even drawing international travelers.
Location/Jump-off: Pandan
Operating Time: 7:30 AM to 4:00 PM
Entrance Fee: Php 40 for adults, Php 30 for seniors and PWDs, Php 10 for children
9. Bugang River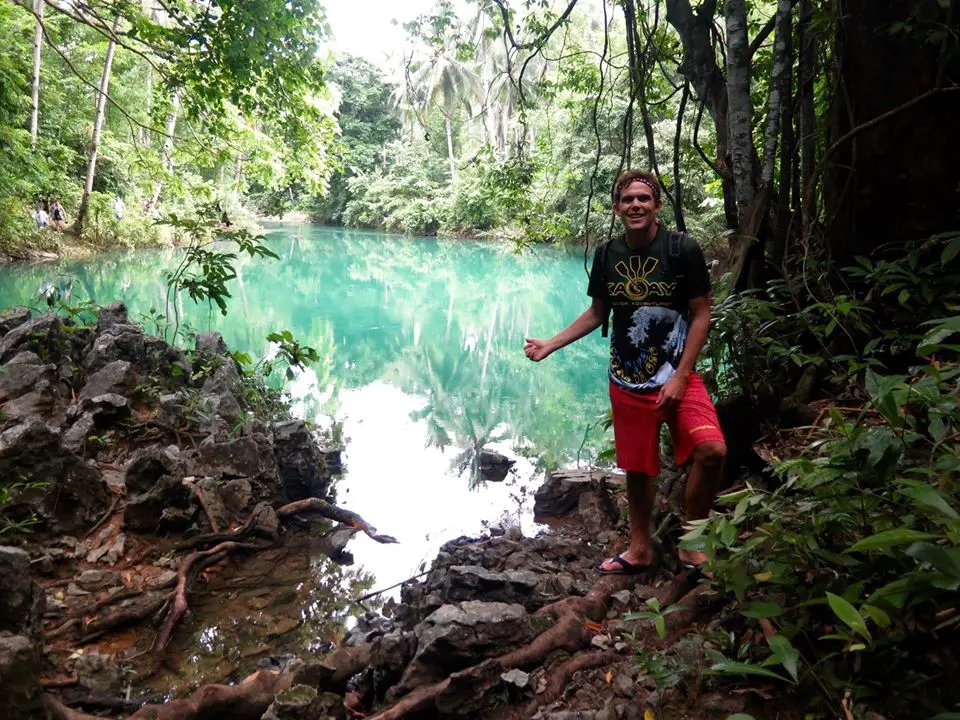 Bugang River is the one feeding Malumpati Cold Spring. Known for being one of the cleanest rivers in the Philippines, Bugang River is a favorite site for water tubing.
Don't worry. It has calm waters. Who would not love traversing the river with its crystal-clear waters that offer a rejuvenating swim? Then, there are rustic sights of farms, mountains, hills, and forests all along. 
It's a good spot for guests who opt for destinations with minimal human intervention. It's as natural as it can be. Besides, it's an underrated Antique tourist spot.
Location/Jump-off: Pandan
10. Kayak Inn
Although some resorts offer Kawa Hot Bath, Kayak Inn is the most frequented because of its rustic setting. Kawa Hot Bath originated in Antique, and it involves dipping in a large pot (kawa) filled with lukewarm water.
Flowers, leaves, and herbs are added to the water to enhance its healing and relaxing effects. As you enjoy the Kawa Bath, you'll get to see a breathtaking view of the jungles, fields, mountains, and Tibiao River. 
Location/Jump-off: Tibiao
11. Dioso Farm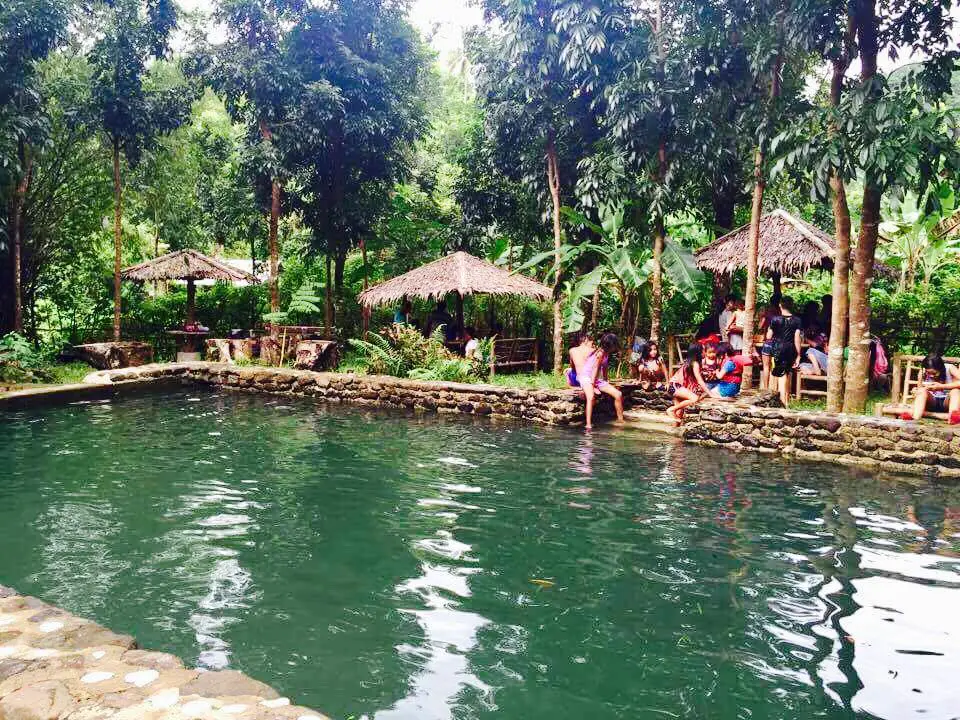 Dioso Farm is a good showcase of ecotourism as it provides visitors with a memorable nature-immersion experience. To preserve the natural beauty of the farm, the management limits the number of visitors per day.
The rustic farm offers a natural swimming pool, kawa hot bath, simple cottages, several picnic tables, and rooms for an overnight stay. Some of the proceeds collected here are donated to an educational center.
Thus, you're not only helping promote responsible tourism when you come here but also literacy improvement.
Location/Jump-off: Brgy Dionela, Pandan
Tel. Number: (036)-278 9379
Mobile Number: 09175809648
Email Address: pbrpandan@gmail.com
12. Maanghit Cave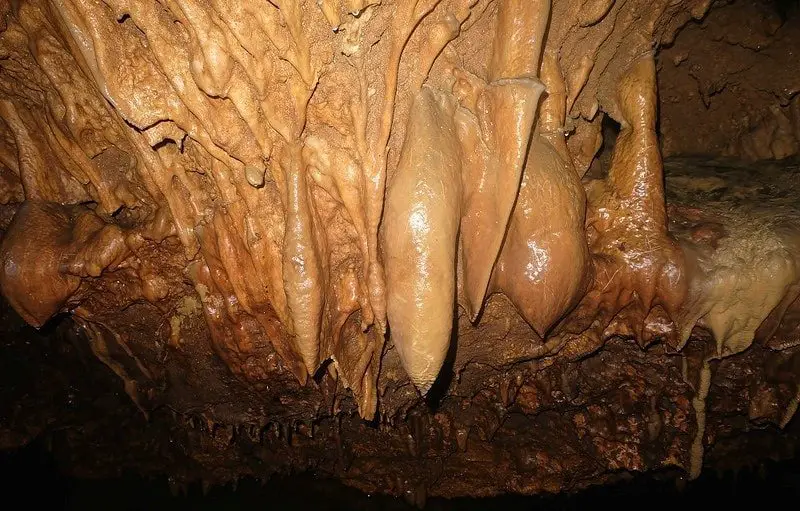 If you're done chasing waterfalls, enjoying white beaches, or assaulting forest-clad mountains, it's time to go spelunking. Among the recently-discovered Antique tourist spots is a cave in Libertad that is home to colonies of bats.
Inside, you'll find beautiful stalactite and stalagmite rock formations with a crystal-clear pool. Widen your imagination as you gaze at the rock formations. As you go deeper, you'll find a subterranean river.
Location/Jump-off: Brgy Union, Libertad
Spelunking Time: 45 minutes
13. Alpas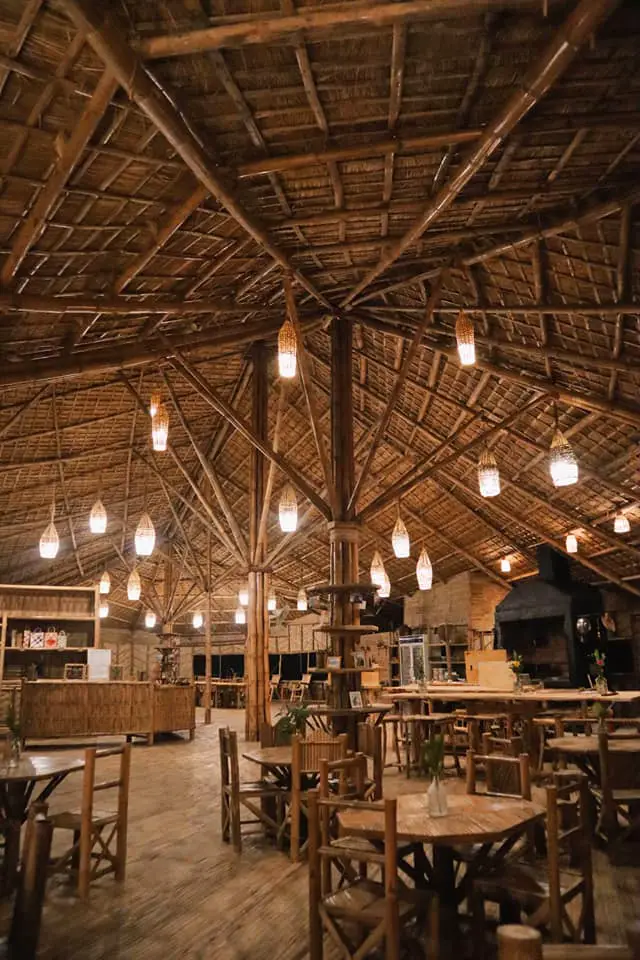 Alpas features a peculiar restaurant, an organic farm, and a guesthouse. It's one of the eco-friendliest destinations in Antique. The owners, Ken and Kim, developed the area to showcase sustainable living in harmony with nature.
That is why the materials used to build structures, including the ingredients served in the restaurant are sourced locally. It's a good note that their initiatives are on the ground, and promote how sustainable tourism should be. 
Location/Jump-off: Sitio Ban Ban, Paciencia, Tobias Fornier
Operating Time: 12 Noon – 2 PM; 5 PM – 8:00 PM (Closed on Mondays and Tuesdays)
Mobile Number: 09393582092
Email Address: alpasphere@gmail.com
14. Nogas Island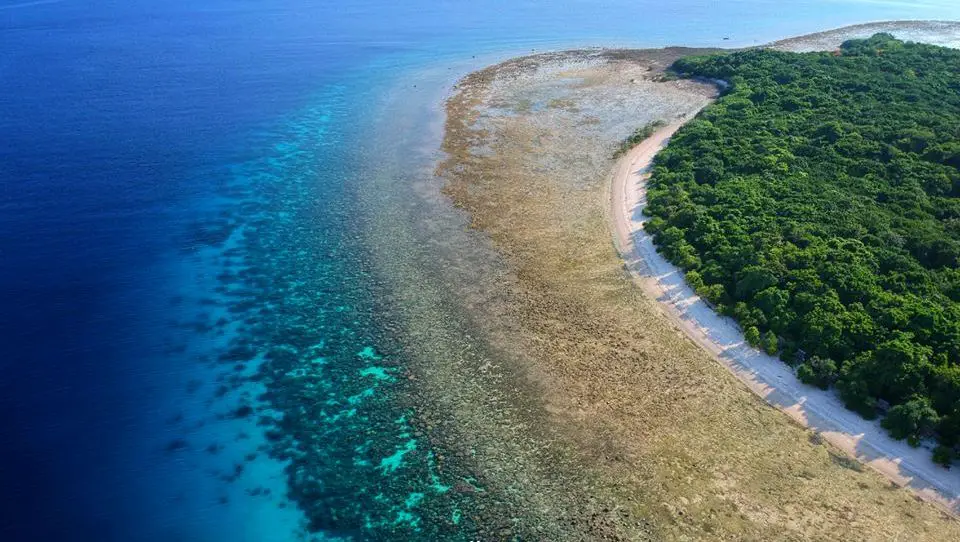 Aside from white beaches, Nogas Island is known for its verdant landscapes consisting mainly of kalachuchi trees. A towering lighthouse stands at the central part of the island, and when you climb to its top, you'll get a panoramic view of the island.
A few meters away from the lighthouse, you'll find a giant Balete tree. According to local legends, it is home to creepy creatures.
Another favorite activity here is snorkeling, as the island's surrounding waters thrive with corals and marine biodiversity.
Nogas Island is now a rapidly-growing Antique tourist spot.
Location/Jump-off: Sira-an Hot Spring, Anini-y
Boat Rental: starts at Php 500 for a maximum of 6 pax
Environmental Fee: Php 20 Php 50
Entrance Fee: Php 20 to Php 50
15. Igbaclag Cave and Stone Castle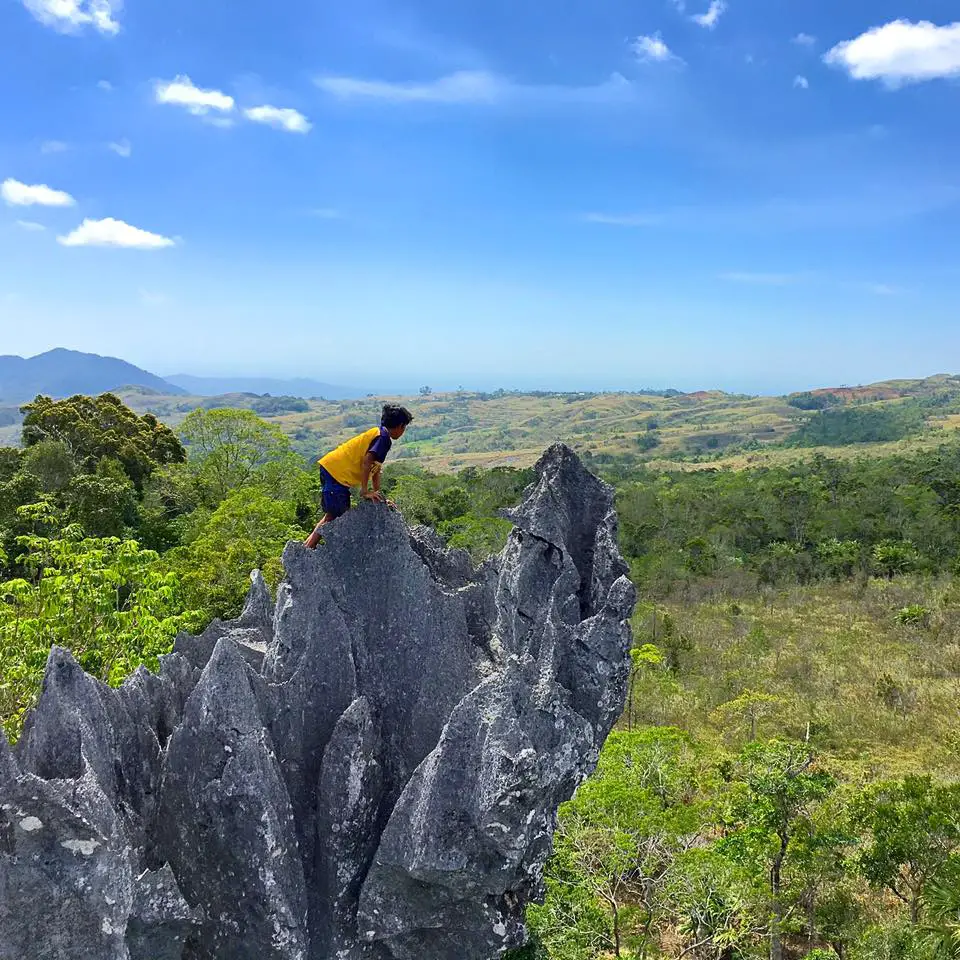 From the outside, the cave looks like a majestic palace you'll think of it as a mystical spot. It consists of two chambers with multiple openings. If you're an adrenaline junkie, you can go cliff climbing to reach a spot where you can get a magnificent view of the area.
Here is a more exciting part. Rafflesia, the biggest flowers in the world, also abound in the area. But it's a hit-and-miss as these only bloom in three to four days.
Location/Jump-off: BrgyAningalan, San Remigio
Environmental Fee: Php 30 per person
Guide Fee: Php 150-Php 200 (maximum of 4 pax)
16. St. John Church
St. John Church is a historical Antique tourist spot, dating back to the Spanish era. Locally called San Juan Nepomuceno Parish Church, the church was constructed using blocks of coral stones with eggs as a binder.
You could just imagine the manual hard work involved to turn the pieces into a masterpiece.
Location/Jump-off: Anini-y
Entrance Fee: None
17. Patnongan Church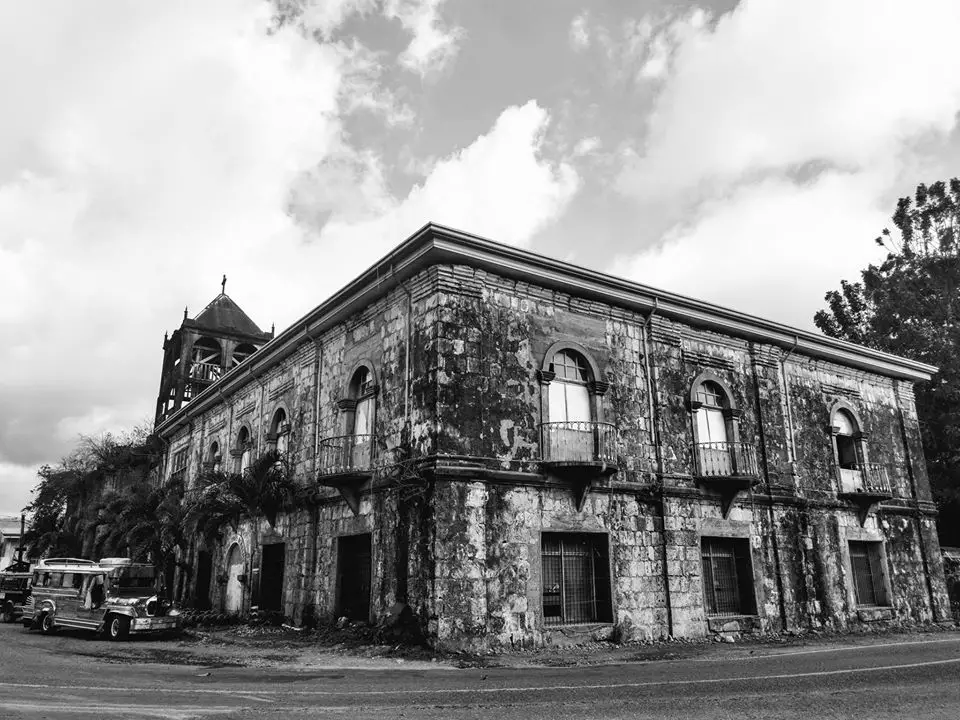 Patnongan Church also dates back to the Spanish regime. If only it was not bombed during World War II, it could have been one of the biggest Catholic churches in Antique and one of the oldest churches in the Philippines.
Today, it is a local pilgrimage site for Catholics who compose the majority of the Antique population. 
Location/Jump-off: Tibiao
Entrance Fee: None
18. Naranjo Water Park
Naranjo Water Park is just a few minutes of drive from Malumpati Cold Spring. Among the popular water activities here are river cruising, kayaking, stand-up paddleboarding, and pedal boating.
If you just want to relax and enjoy the rustic sceneries, try the hot kawa bath and fish spa. Naranjo Water Park is also a favorite feasting venue because of the natural views.
Location/Jump-off: Sto. Rosario, Pandan
Pedal Boating: Php 350 per hour
Kayaking: Php 250 per hour
Stand Up Paddle Boarding: Php 250 per hour
River Cruising: Php 80 per person (minimum of 10 pax and maximum of 16 pax)
Hot Kawa Bath: Php 300 for 2 pax (30 minutes)
Fish Spa: Php 100 per hour for adults, Php 50 for children (12 years old and below)
19. Aningalan Highland Strawberry Garden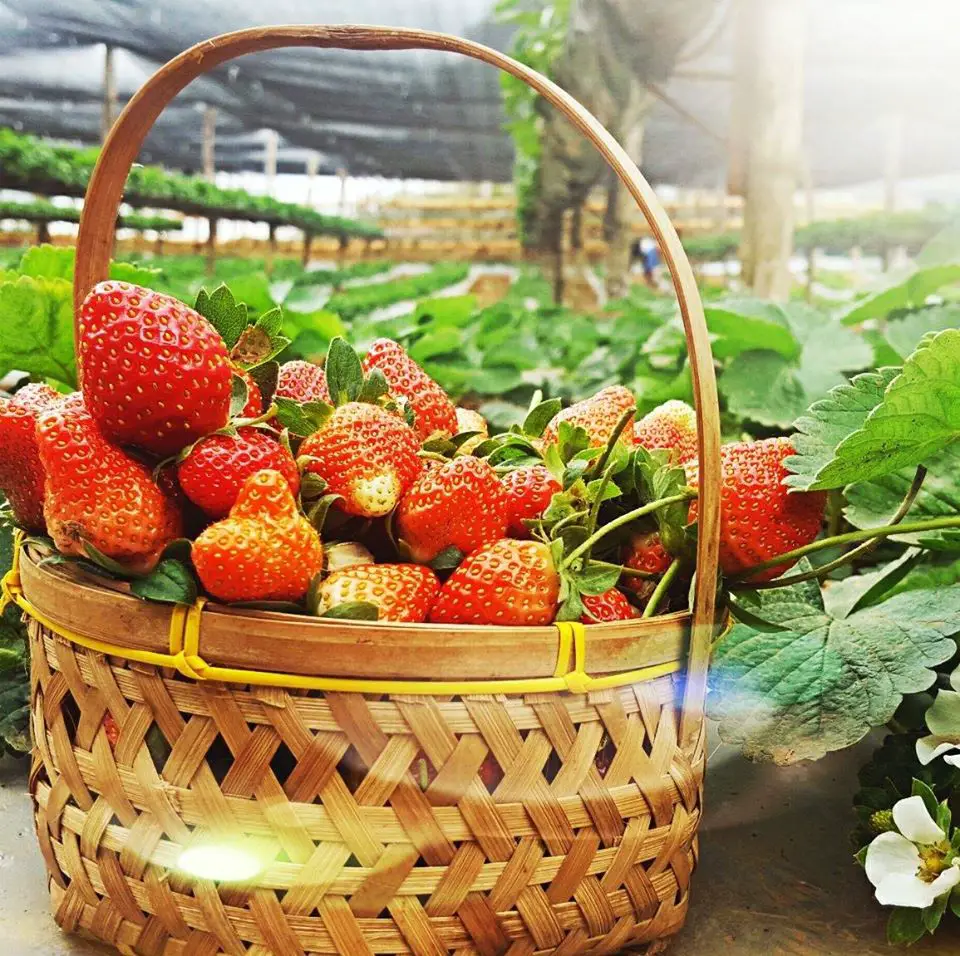 Yes, that's right! You'll not only find strawberries in La Trinidad but also Antique. Nestled in the hinterlands, Aningalan Strawberry Garden has cool weather similar to that of Baguio City.
Aside from strawberry picking, you can also experience harvesting vegetables and other crops grown here. Other activities to do here are hiking, camping, mountain biking, picnicking, and sunset viewing.
Not far from here is Lake Danao, where you can ride a balsa or bamboo raft.
Location/Jump-off: Brgy Aningalan, San Remigio
Operating Time: 8:00 AM to 5:00 PM
Environmental Fee: Php 50 per person
Entrance Fee: Php 50 per person
20. Sira-an Hot Spring
Aside from the famous Kawa Hot Bath, do have a relaxing and therapeutic dip at Sira-an Hot Spring. Its sulfuric waters attract residents who want to enjoy its warmth, especially during the cold morning.
If you're going to have casual conversations with the locals and hear local stories, visit here. Sira-an Hot Spring is one of the emerging tourist spots in Antique. 
Location/Jump-off: Aniny-y
Entrance Fee: Php 100 per person
Mobile Number: 09292950879
For More Information
If you need more information to help set up your itinerary for the best Antique tourist spot, do contact the Antique Provincial Tourism Office via the following:
Contact Number:  09778028754
Email Address: antique.pio@gmail.com