Learn more about the beautiful Apayao tourist spots in this article, featuring not only what the province is known for but also its off-beaten destinations.
Apayao province is considered the last ecological frontier of the Cordillera region as vast primary dipterocarp forests cover most of its landscape. In fact, the critically-endangered Philippine monkey-eating Eagle has recently been sighted in its remote forests.
Apayao, therefore, presents one of the best opportunities for ecotourism development. Ecotourism, if properly done, can boost the economic development of Apayao while protecting its natural environment and local culture.
Indeed, Apayao offers countless hidden natural wonders. It is a sure hit for those looking to experience a rustic and simple life in the wilderness.
Without further ado, here are the must-see tourist attractions in Apayao you should not miss.
Behold Apayao Province Tourist Spots
1. Dupag Rock Formation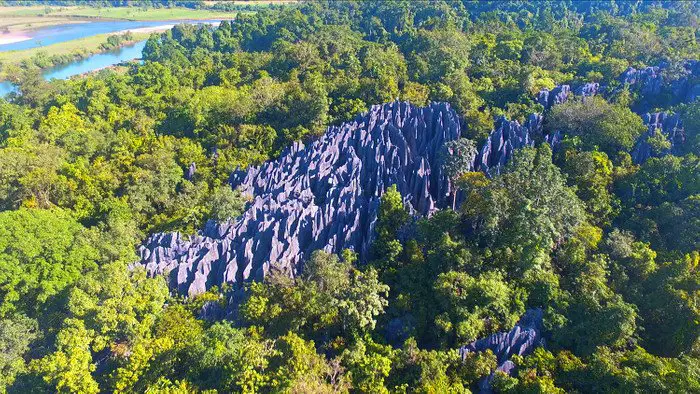 Dupag Rock Formation is a cluster of jagged limestone boulders that measure around 7 to 8 feet high. Climbing to the peaks presents a real challenge especially if you are not an ardent hiker. But surely, the thrill and the wonderful view atop will make up for that.
Due to the rough and sharp texture of the boulders, visitors/tourists must wear proper footwear and protective gear. The highest peak is known as Father Rock. It provides an entrancing view of the surrounding fields, valleys, forests, and rivers.
The topography of Dupag Rock made it a favourite hiding place for the locals and insurgents during the wars and uprisings. It, therefore, plays a major historical role in the area. It is now one of the most featured tourist spots in Luna, Apayao province.
Location: Luna, Apayao
Trekking Time: 30-45 minutes
Status: Closed
2. Bayugao Falls 
Bayugao Falls are a series of mini-waterfalls with naturally-built pools. Their cool and crystal-clear waters cast a rejuvenating sight complementing the surrounding forests.
If you're up for a thrill, try jumping from one of the surrounding boulders toward the pool. Bayugao Falls is one of the most visited Apayao tourist destinations.
Location: Luna, Apayao
Jump-Off Point: Brgy Turod
Trekking Time: 30 minutes
3. Lussok Cave & Underground River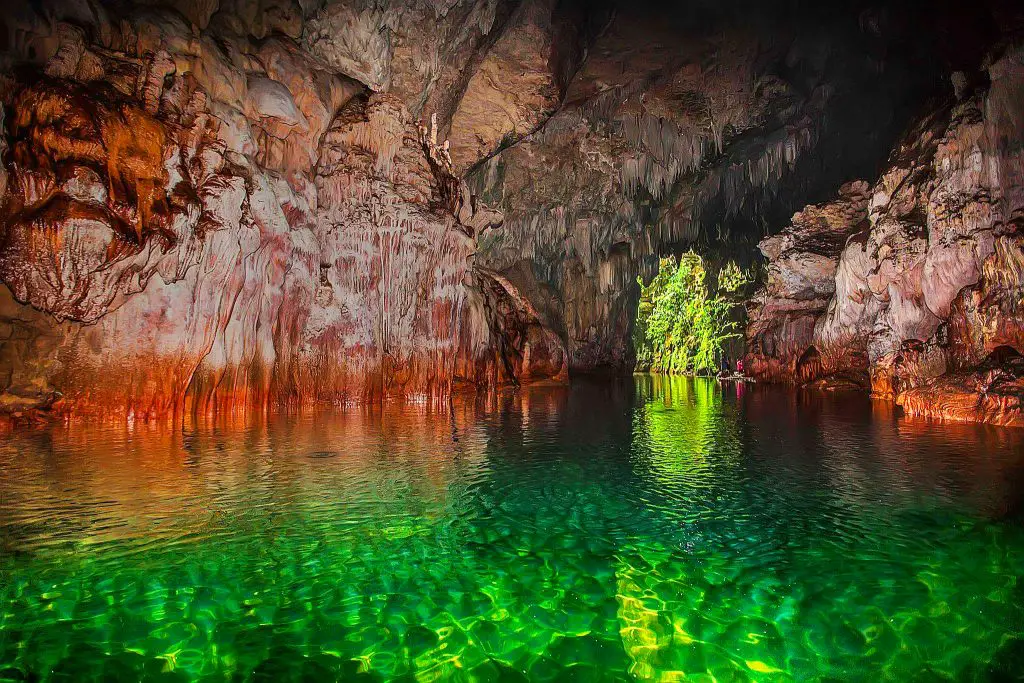 Containing several chambers, the Lussok Cave showcases nature at its best. It has a wide opening, reminiscent of a cathedral's dome.
To get inside the cave, one needs to ride a boat. Yes, it has an underground river, like that of Palawan. The view of the river itself is breathtaking with fresh and pristine waters emanating from the cave.
Once inside, you'll catch sight of stunning stalactite and stalagmite rock formations. One could simply wonder how such beauty formed. Numerous bats also inhabit the cave, indicating the rich biodiversity.
To date, this is one of the most popular tourist spots in Apayao province.
Location/Jump-off: Brgy Dagupan, Luna, Apayao
Open: 8 am to 4pm
Entrance Fee: 120 php/head, 25 php – Parking Fee
4. Calanasan Philippine Eagle Sanctuary
The vast lowland forests of Calanasan host the iconic Philippine-Monkey Eating eagle, a critically-endangered species. Thus, Apayao provides a home for the continuing survival of the species. So far, there are around 25 eagles documented in the area.
Calanasan's forests also host a rich diversity of other flora and fauna species including the Northern Luzon cloud rat. Giant Rafflesia flowers can also be spotted. In many areas, giant dipterocarp trees such as lawaan dominate. They can be as tall as a 10-story building. It would even take around 20 people hurdling together to circle their massive buttresses.
These keystone species must be protected from both legal and illegal loggers. After all, they play a crucial role in both the natural environment and the local communities. Fortunately, the local authorities are taking the initiative to do just that.
5. Gololan Falls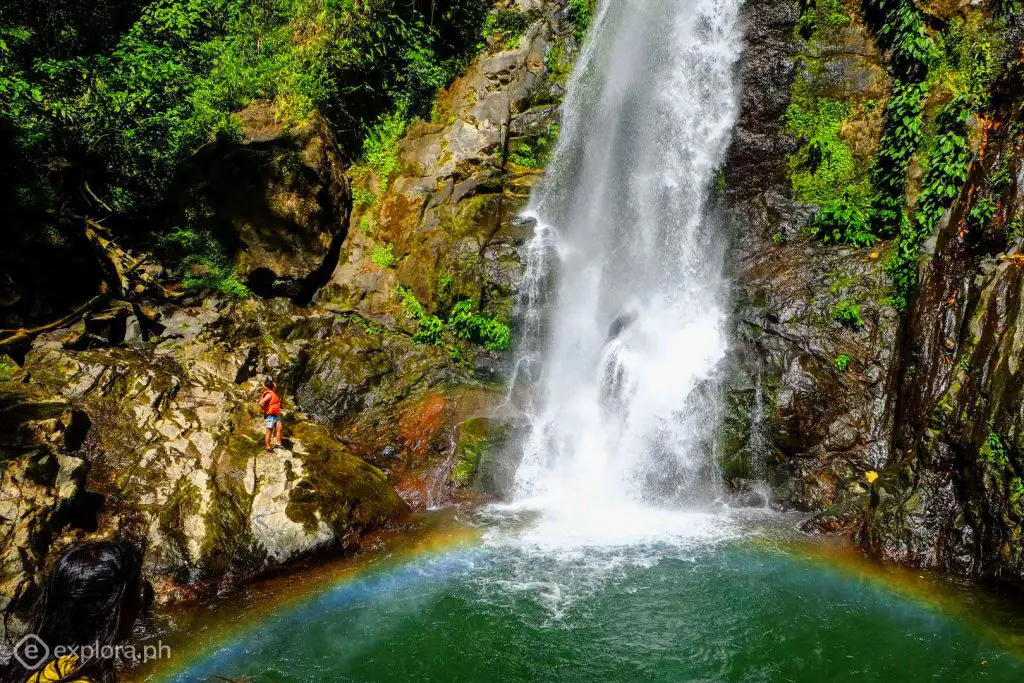 Gololan Falls cascades for more than 33 meters. On sunny days, it projects a small rainbow, thanks to rock cliffs that trap the sunlight on the bottom. The falls' waters carved a deep and wide pool. This is a perfect spot for swimming. The surrounding boulders provide an ideal place for jumping or diving.
To get here, one must hike for some 30-45 minutes. Take note. This is a downhill trek. But along the way, nature's surprises such as orchids, birds' calls, and trees' rustling would constantly relieve you. Among the tourist spots in Apayao, this one must definitely make it to your bucket list.
Location/Jump-Off: Brgy EKB, Kabugao, Apayao
Trekking Time: 30-45 minutes
6. Abulog/Apayao River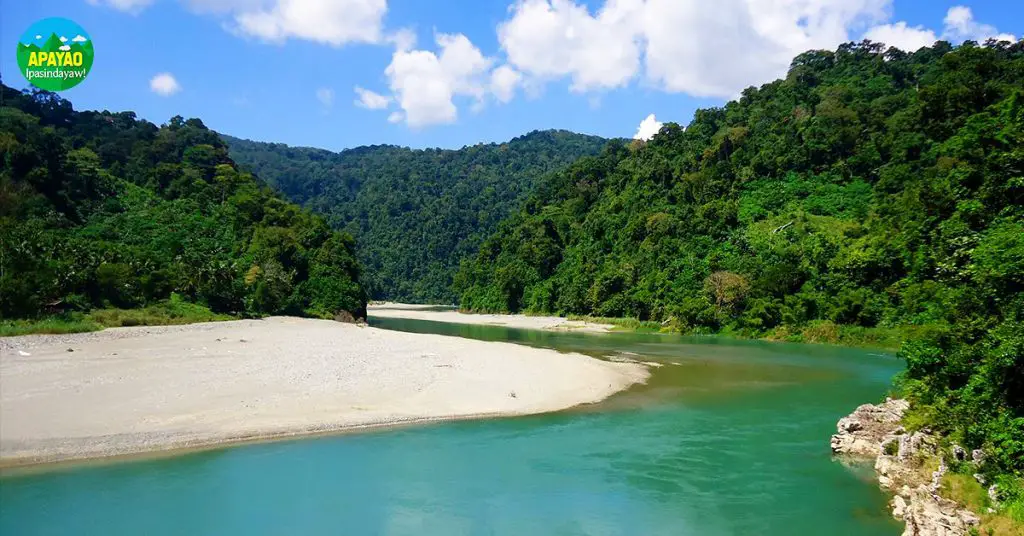 Apayao River traverses all the municipalities of Apayao except Conner. It extends for more than 181 kilometers, making it the longest river in the said province. It emanates from the hinterlands of Calanasan and grows bigger as it passes through the different municipalities.
Apayao River ranks as one of the cleanest rivers in the country and one of the largest river systems. It provides a home to a plethora of marine species. In fact, big fishes can be seen swimming. Hardwood trees and dense forests also grow on some parts of its banks.
In addition, this river can be tapped for whitewater rafting activities. Aside from the forests, visitors can catch sight of beautiful waterfalls spilling on them. Interestingly, it is the Isneg's culture called Lapat which preserved the beauty and bounty of the river.
7. Mt. Kilang

Mt. Kilang rises to more than 1, 656 meters above sea level (MASL). This makes it one of the highest peaks of Northern Apayao. It can be viewed from the boundary of both Apayao and Ilocos Norte.
The best time to view its majesty is from 4 am to 5 am. However, if you are looking for a challenge, you can try assaulting its summit.
To get to Mt. Kilang's peak, you need to trail on dense mossy forests. On some parts of the trails, you can catch sight of amazing rock formations. Some of these are jagged so take extra caution to avoid wounds or skirmishes.
The trek takes hours from the usual trailheads. However, clear sunny days would reward you with breathtaking views of the vast forests of Apayao and the mountain ranges of Ilocos. A sea of cloud formations also frequently appear.
Location/Jump-Off: Solsolano-Apayao Rd., Calanasan, Apayao
Height: 1,656 MASL
8. Maton River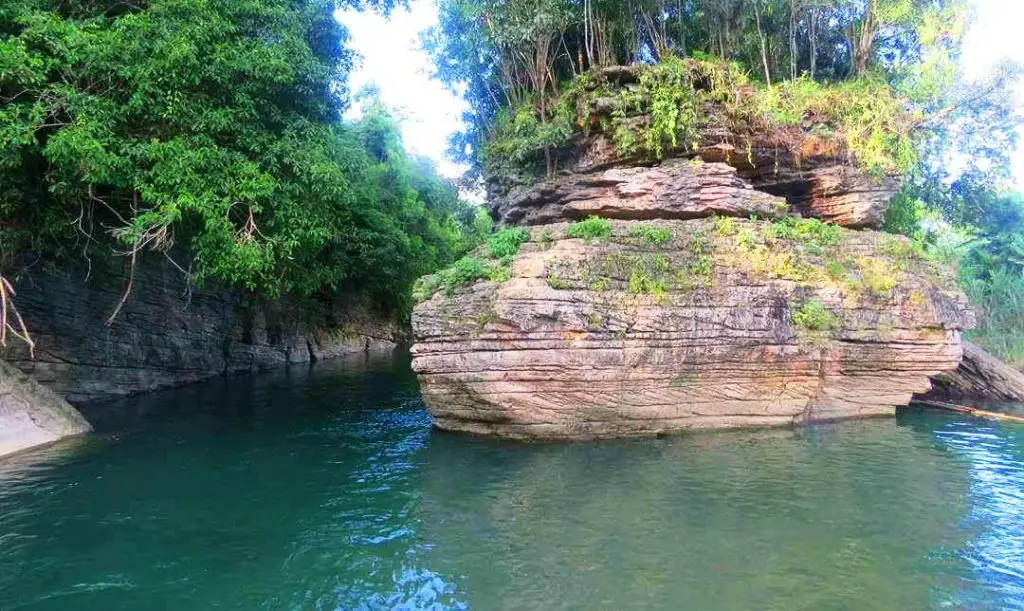 Pudtol, just like Calanasan, hosts vast areas of dipterocarp forests. These forests feed numerous brooks and streams which then join to form the locally-famed Maton River.
Maton River is now creating a fuss among the tourist spots in Apayao. In fact, it's more than a favorite getaway for the local communities. It is now a rising come-on of Pudtol.
The river features numerous pools. These are fit for swimming and boating. Along the lower Maton, there is a favorite pool with a small cascade. Its waters are cool and crystal-clear.
There are numerous rock formations in the area. These are ideal spots for jumping. Oh, the highest of these is a 15-foot outcrop. This is a must-try for every daredevil.
Location/Jump-Off: Brgy Maton, Pudtol, Apayao
Entrance Fee: Free
Guide Fee: Donation
9. Girgira Falls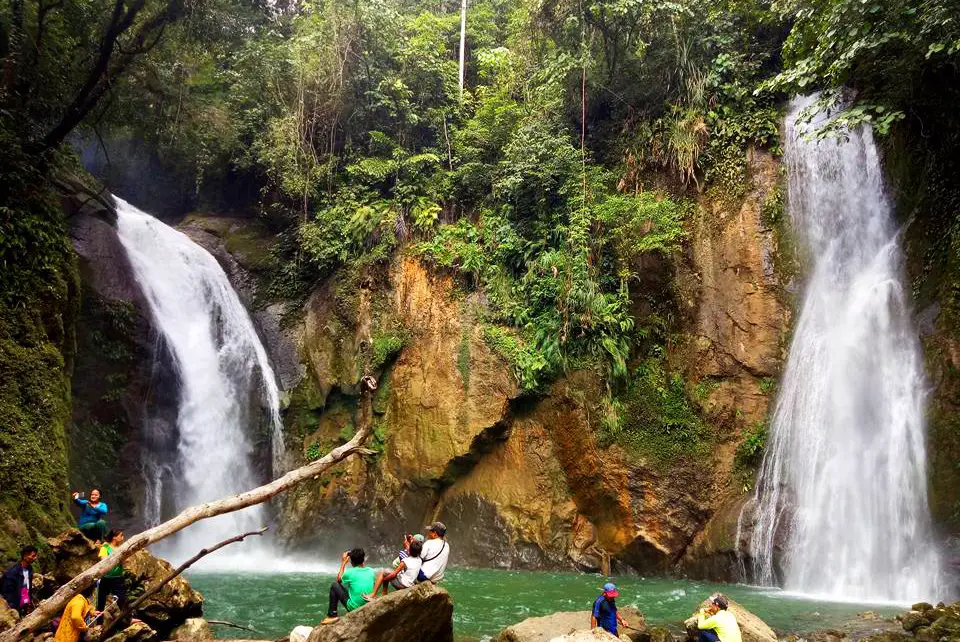 Considered as the biggest waterfall within the municipality, Girgira Falls measures around 30 feet high. The pristine falls of Girgira emanate from Mt. Magitalan.
Because of its huge water volume, the falls carved a pool that is twice as big as an Olympic size swimming pool. It unfurls successive falls, stretching as deep as 30 meters or more.
Location/Jump-Off: Calanasan, Apayao
Trekking Time: 2 hours
10. Macota Underground River
Macota Underground River complements the more popular Lussok Underground Cave. It also boasts of equally-interesting features. To get inside the cave, you need to take a boat until a point where the deep level ends. From here, hike your way to get deeper into the cave.
Inside, you'll find imposing stalactite and stalagmite rock formations including a waterfall. The cave's underground river teems with various marine life such as eels, fishes, and shrimps.
Along with other tourist spots in Apayao province, this fragile ecosystem warrants protection and sustainable management.
Location/Jump-Off: Luna, Apayao
11. Mt. Solo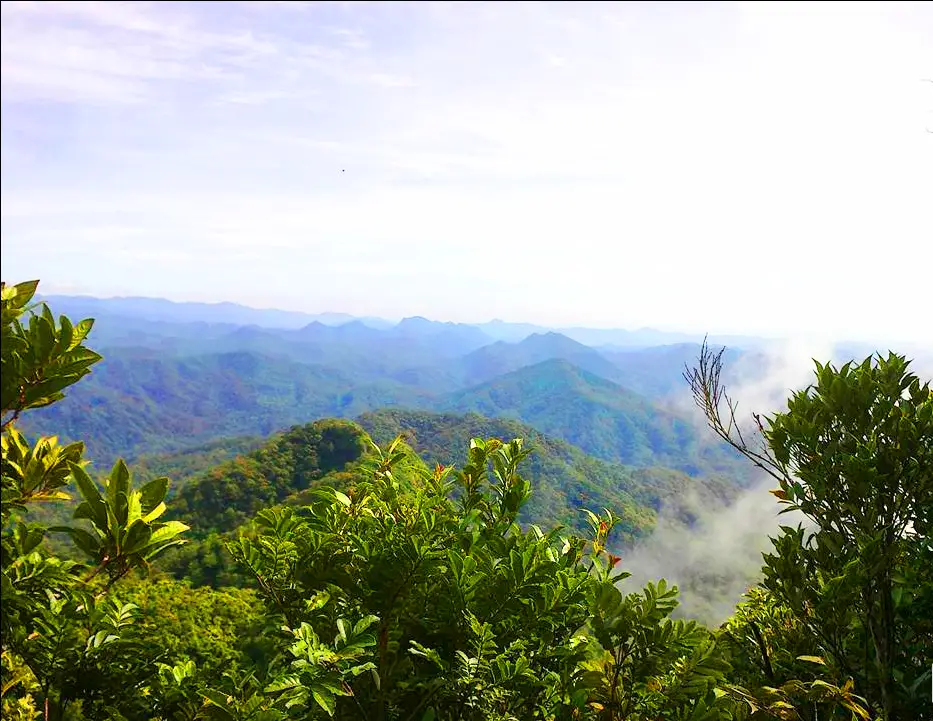 Mt. Solo towers over 1,336 meters above sea level, making it the highest peak in Apayao. From here, one can view the extensive forest cover of Pudtol and its neighboring municipalities.
It takes hours to days of a strenuous hike to reach its summit, depending on where you are coming from. Tourism is not yet fully established in the area. That is why trails are not well-established. In fact, only a few locals and hunters were able to assault its summit.
Location/Jump-Off: Brgy Upper Maton, Pudtol; Brgy Lt. Balag, Kabugao
12. Purit Cave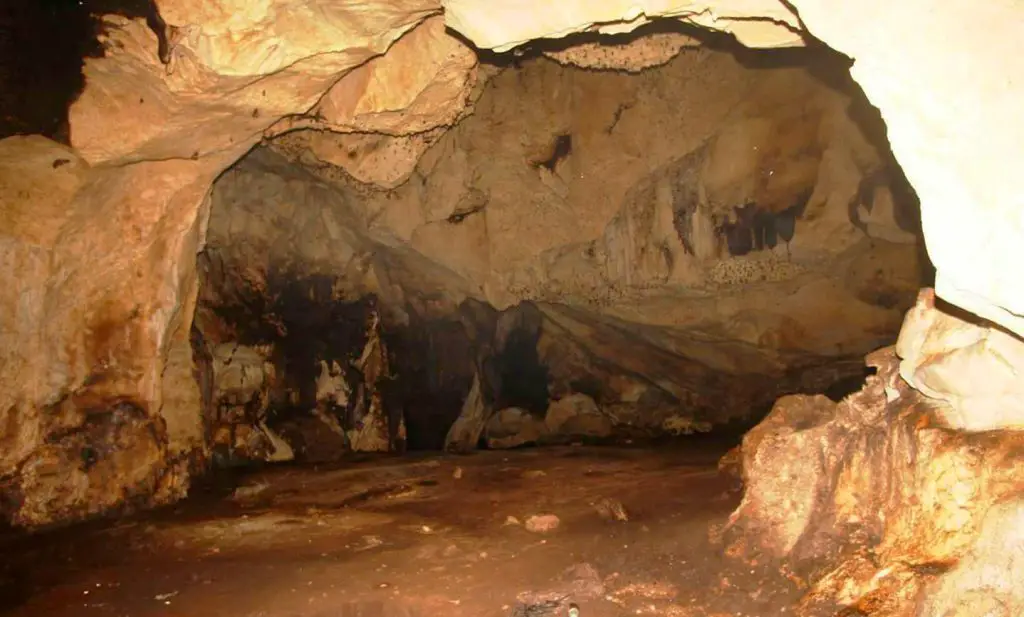 Purit cave has lower and upper chambers with vertical clearances of 6-8 feet high and 10-12 feet wide. There are not so many rock formations here. However, it serves as a sanctuary for numerous bats.
Guano deposits abound here. Thus, it is locally known as the "Bat Cave." Before its mouth, there is a natural reception on the sides. Thick forests surround the cave. Purit Cave is one of the emerging Apayao tourist destinations/spots.
Location/Jump-off: Calanasan, Apayao
13. Anag-Sicapo Wildlife Sanctuary
The sanctuary offers a thrilling and challenging adventure for nature lovers, mountaineers, or even biologists. It takes at least 10 hours of hike to get here.
Along the way, you'll encounter various flora and fauna species such as deer, wild pigs, and hornbills. Who knows? You'll even catch sight of the elusive Philippine eagles inhabiting its old-growth forests.
For those who are still up for a more extreme challenge, they can pursue their trek to Mt. Sicapo for another four hours. Hopefully, the local authorities continue to implement strict measures to protect and sustainably manage such resources.
Location/Jump-Off: Kabugao, Apayao
14. Agora Wildlife Sanctuary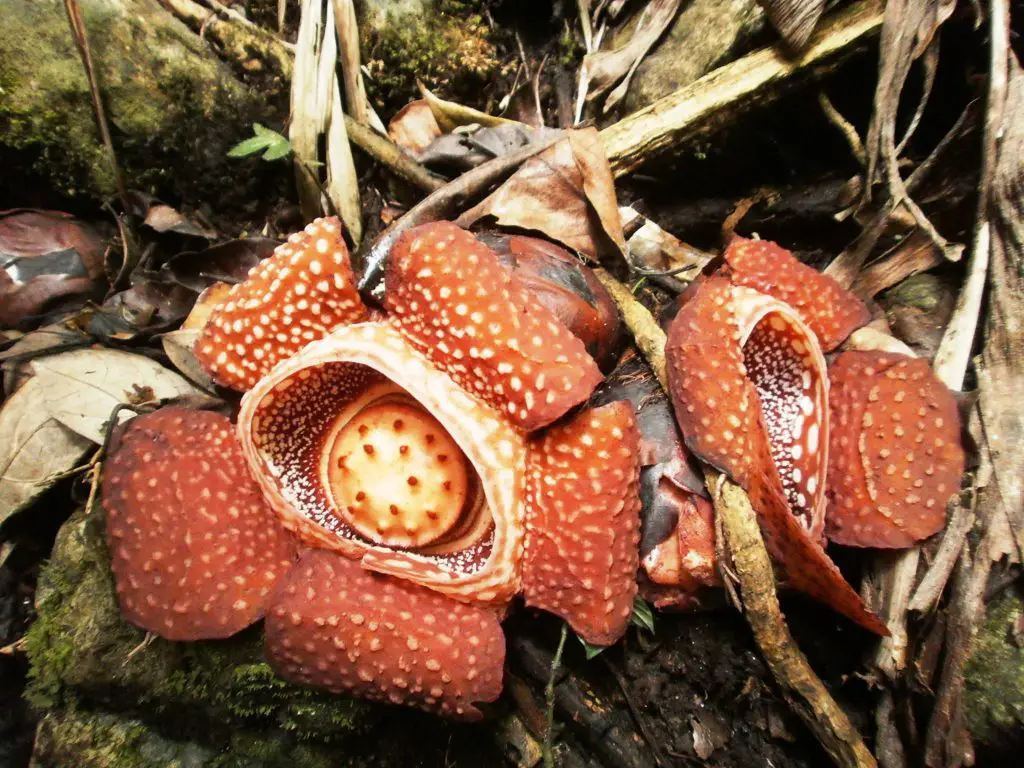 Agora Wildlife Sanctuary covers much of the landscape of Pudtol. It contains one of the most intact dipterocarp forests in Apayao. Unique flora and fauna species also thrive here.
The forests feed brooks and streams leading to the Apayao River. Locals say that the untamed jungles hide numerous gems such as limestone rock formations and uncharted caves. Different waterfalls can also be found here.
Unfortunately, logging activities, both large-scale and small-scale, are threatening the rich biodiversity of Agora. Thus, some locals developed initiatives aiming to curb destructive activities.
Indeed, it is important to preserve this sanctuary since it does not only protect wildlife species but also boost sustainable and community-based development.
Location/Jump-Off: Pudtol, Apayao
Special Feature: Home to the Philippine Monkey-Eating Eagle
15. Banselan Cave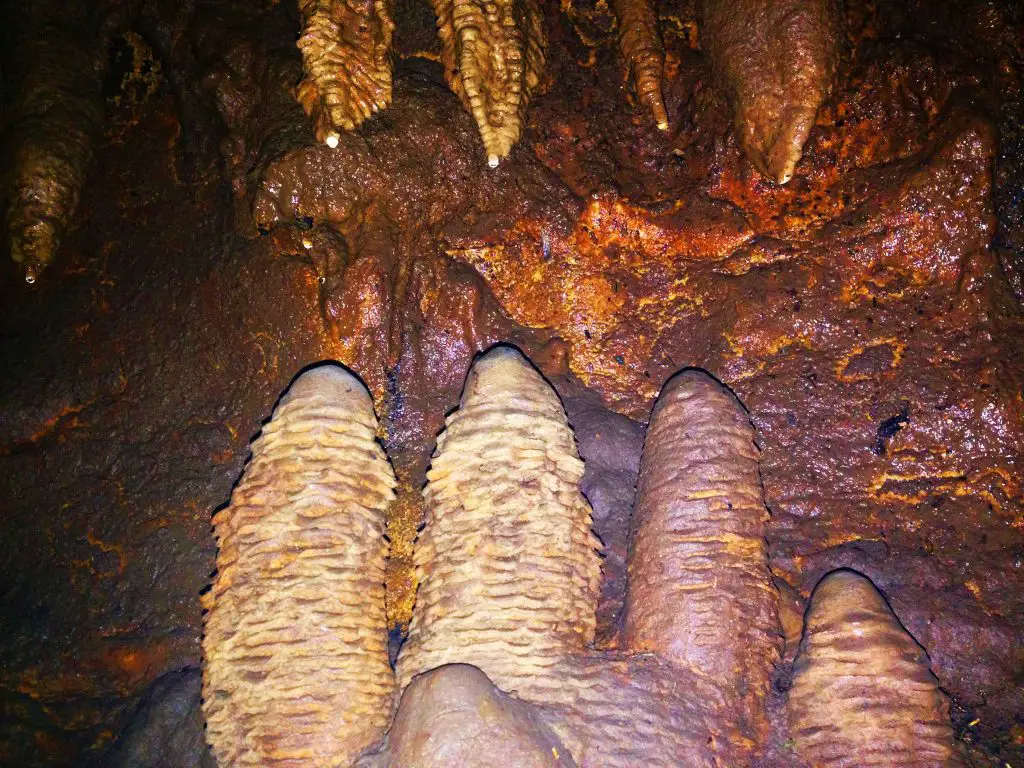 Banselan Cave is one of the most famous tourist spots/destinations in Apayao province. From barangay Cupis proper, it takes around 30 minutes of a hike to get here.
The trail passes along the picturesque Bagumbong river. Three chambers with different magnificent stalagmites and stalactites formations compose the cave.
On one of these chambers, three mini-waterfalls can be found. Their pristine waters flow on crystalline boulders. Animals such as bats, crabs, rare spiders, and others also inhabit the cave.
Just like other caves in Apayao, this offers opportunities for spelunking, trekking, and even picnic activities.
Location/Jump-Off: Brgy Cupiz, Conner, Apayao
Trekking Time: 30 minutes
16. Buguit Falls 
Buguit falls measures around 20 feet high. It cascades gently on the face of a boulder. It has two decks of natural pools. Locals love coming here because of its cold and crystal-clear waters. Buguit Falls is one of the off-beaten Apayao tourist destinations.
Location/Jump-Off: Conner, Apayao
17. Malabanag Hot Springs, Kabugao
18. Danao Lake, Calanasan
19. Alabang Cave, Calanasan
20. Maxibab Falls, Calanasan
Related Articles:
Disclaimer: This is a work in progress. If you are from Apayao and would like to cite additional information such as apayao products, and apayao map, you may mention so in the comment section below. Iyaman!