Here is a comprehensive list of some of the remaining pristine forests in the Philippines!
Before the Spanish arrival, forests covered more than 90% of the entire Philippine archipelago. But centuries of logging and mining perpetrated by both Spanish and Americans commenced the massive decimation of the Philippines' forests. After World War II, around 60% remained.
But from 1970 to 1980, logging intensified, and today, around 7% of the original forest cover remains in pristine condition. The rest are logged or have been rendered disposable.
Until today, logging, mining, and commercial agriculture continue to decimate fractions of forests left. To date, there are five forest types present in the Philippines.
Thankfully, both government and non-government organizations have been campaigning for forest protection and preservation.
One way to do that is via ecotourism. Today, many of the forest-clad mountains are protected on some level while local communities also benefit from tourism income.
Here is a list of some of the most beautiful and richest forests in the Philippines.
Get the latest updates about Philippine tourism including popular and off-beaten destinations by downloading the Visitour PH app. It's your one-stop shop for all Philippine travel-related information including destinations and accommodations!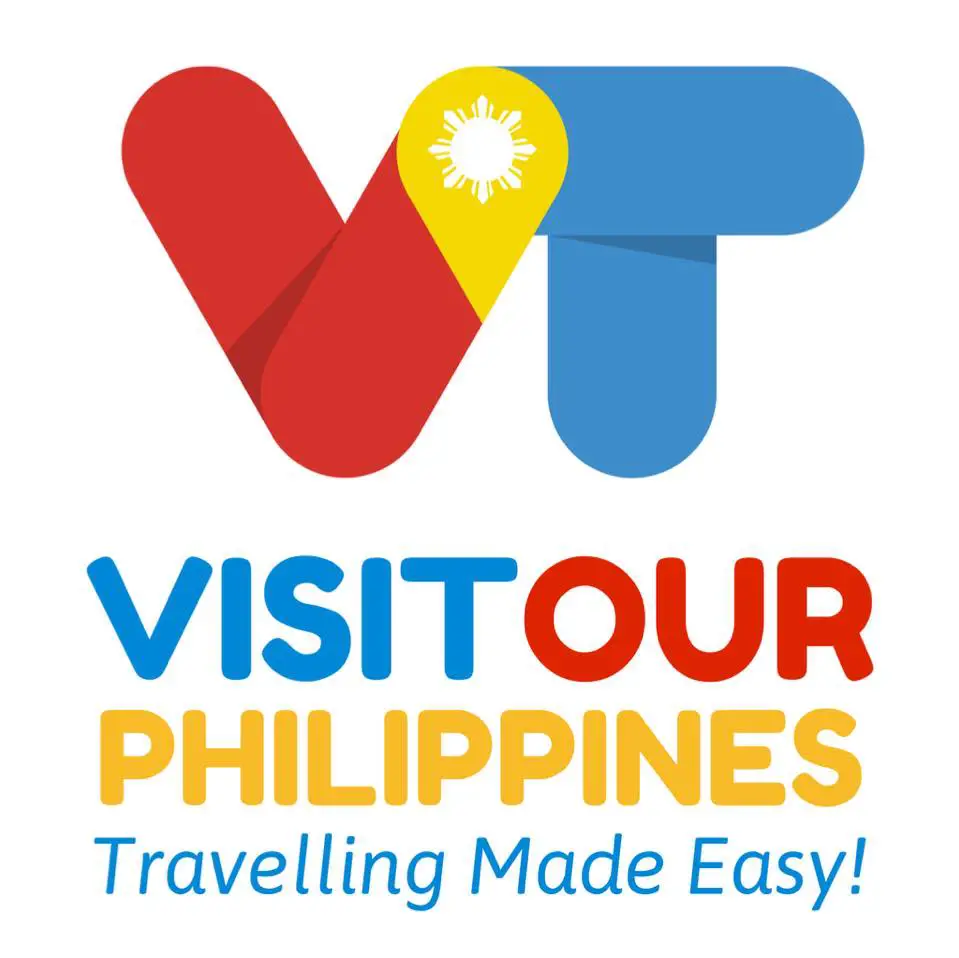 Explore the Best Forests in the Philippines
1. Sayang Mossy Forest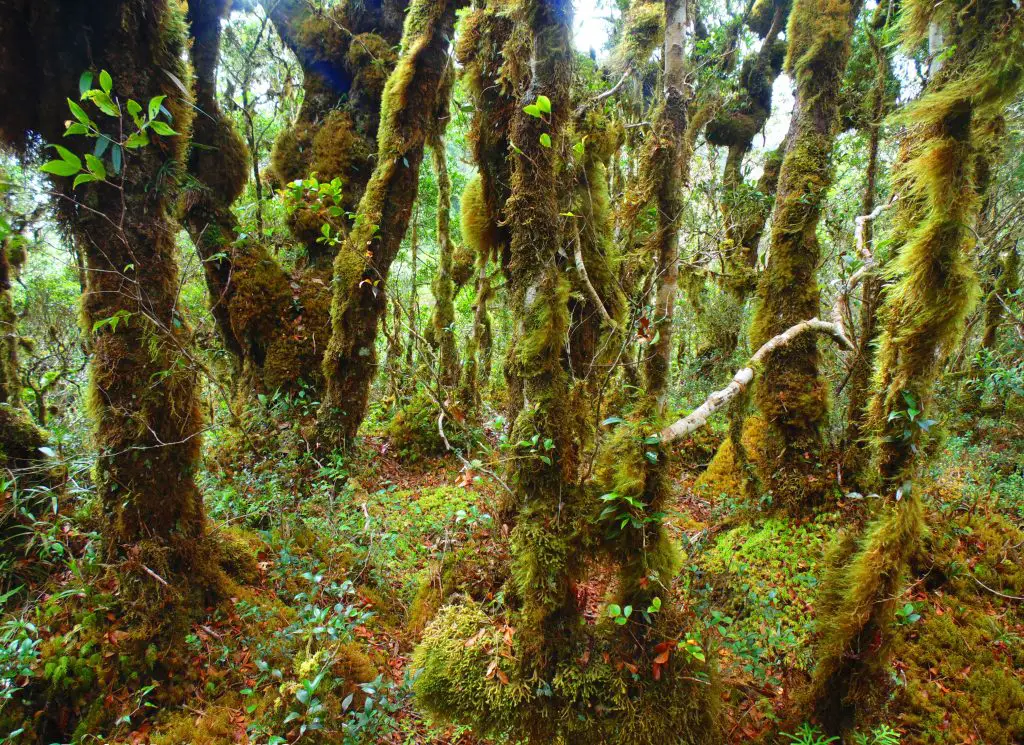 This is one of the most preserved mossy forests in the Philippines. It takes more than a day of continuous hiking to reach it.
Known as the Playground of the Deers, Sayang is a valley of pristine mossy forests. In some areas, the trees are stunted and one can see deer or wild pigs running around.
It's a biological paradise but until today, no documentation has been done. Thus, no one knows the extent of its biological richness.
Numerous brooks and rivers emanate from Sayang Mossy Forest, providing irrigation and household water for surrounding communities.
When we visited, it felt like time was standing still. There is just this eerie yet wonderful feeling of having explored this hidden paradise.
Location: Brgy Lias Kanluran, Barlig, Mt Province
2. Mt Amuyao Forest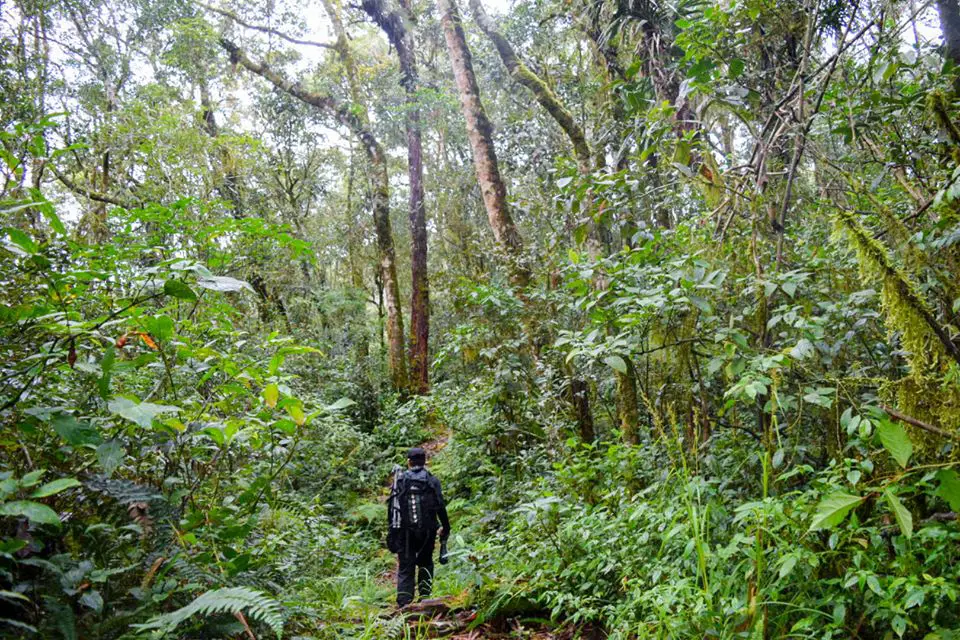 Mt Amuyao is one of the tallest mountains in the Philippines. It is also one of the most preserved. Pine forests cover most of its lower elevations while mossy forests dominate the upper landscape.
I've been visiting the mountain multiple times and every time I do so, I discover and learn something new. Undeniably, it is an ecological haven, home to an unaccounted species of birds, reptiles, and mammals.
The upper elevations of Mt Amuyao also host rare dwarf bamboo as well as different species of flowering shrubs. During summer, you can witness these in full bloom.
The montane forests of Mt Amuyao are one of the most stunning types of forests in the Philippines.
Location: Brgy Macalana, Barlig, Mt Province
3. Changsuy Almaciga Forest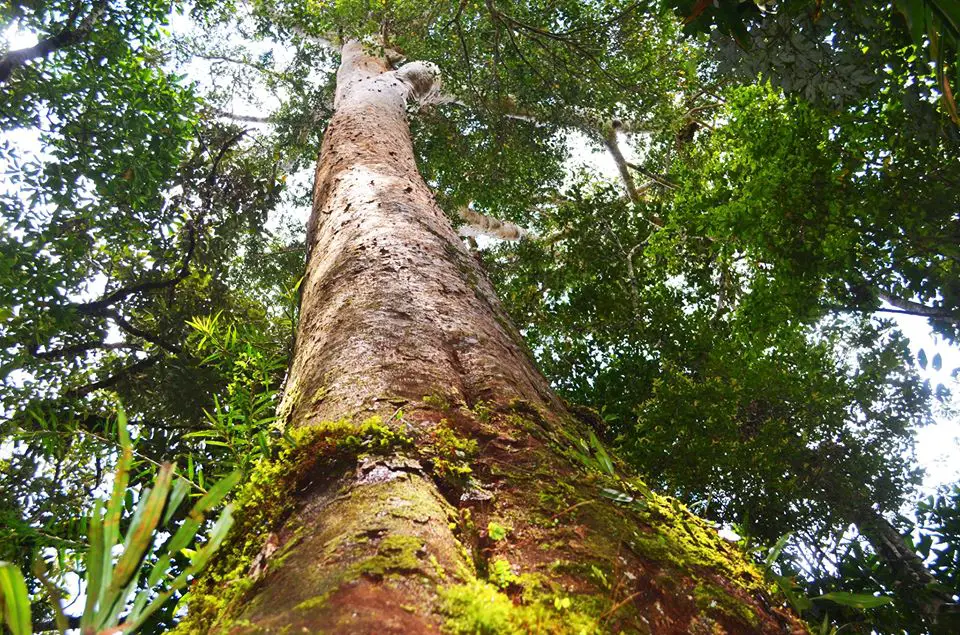 What makes this forest special? It has one of the highest concentrations of critically-endangered Almaciga trees. These are considered the tallest tree species in the Philippines, reaching a height of up to 60 meters. These are also suspected nesting sites of the Philippine Monkey-Eating Eagle.
Locals also say that it was once the home of a legendary dragon that killed a tribal warrior. Whether true or not, the story speaks of the cultural prominence of the forest.
Today, however, it is threatened by commercial agriculture and road projects. Hopefully, the local authorities will implement policies to preserve it through sustainable activities like ecotourism.
Location: Brgy Lias Silangan, Barlig, Mt Province
4. Mt Pulag National Park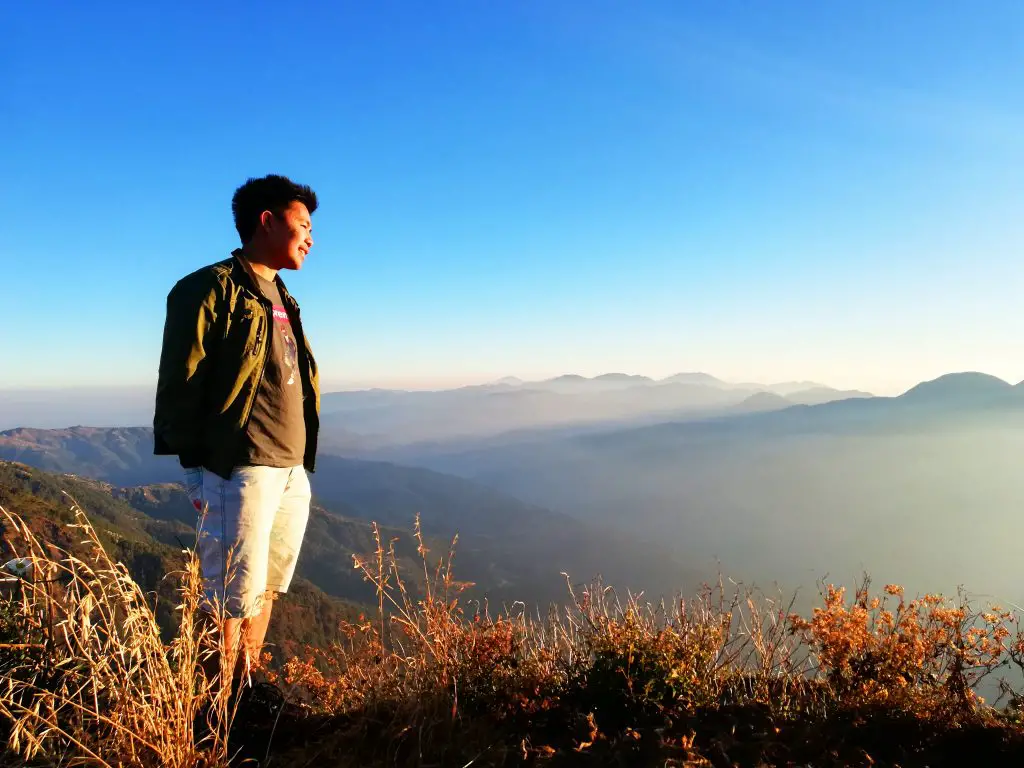 Mt Pulag National Park is one of the few protected forests in the Philippines. It is also one of the country's top hiking destinations. Despite its protected status, however, much of the forests in the lower elevation have been converted into commercial farms.
Mossy forests cover most of the upper elevations of Mt Pulag. These shelter endangered species such as the Northern Luzon Cloud Rat, deer, wild pigs, and shrews.
Location: Kabayan, Benguet
5. Mount Makiling Forest Reserve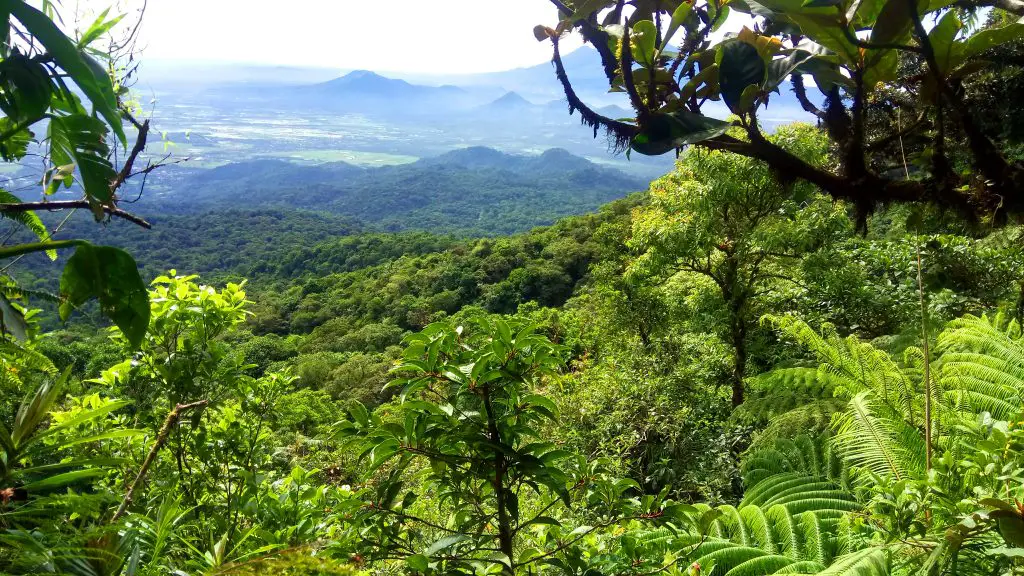 Mount Makiling Reserve hosts one of the last remaining dipterocarp forests in the Philippines. It is also one of the most frequented given its accessibility. The University of the Philippines currently manages the forest, serving as its research center.
A weekend afforded me and my friend to explore this reserve. It was a moment of superb joy and amazement especially that it was my first time visiting a dipterocarp forest.
"This must be how lowland forests in the Philippines must have looked like before being ravaged by commercial activities," I thought to myself.
There is just diversity everywhere. We even saw a Rafflesia flower, the biggest in the world plus other wildlife creatures.
According to a local folklore, a maiden spirit named Maria Makiling protects the mountain.
Location: Los Banos, Laguna
6. Mt Arayat National Park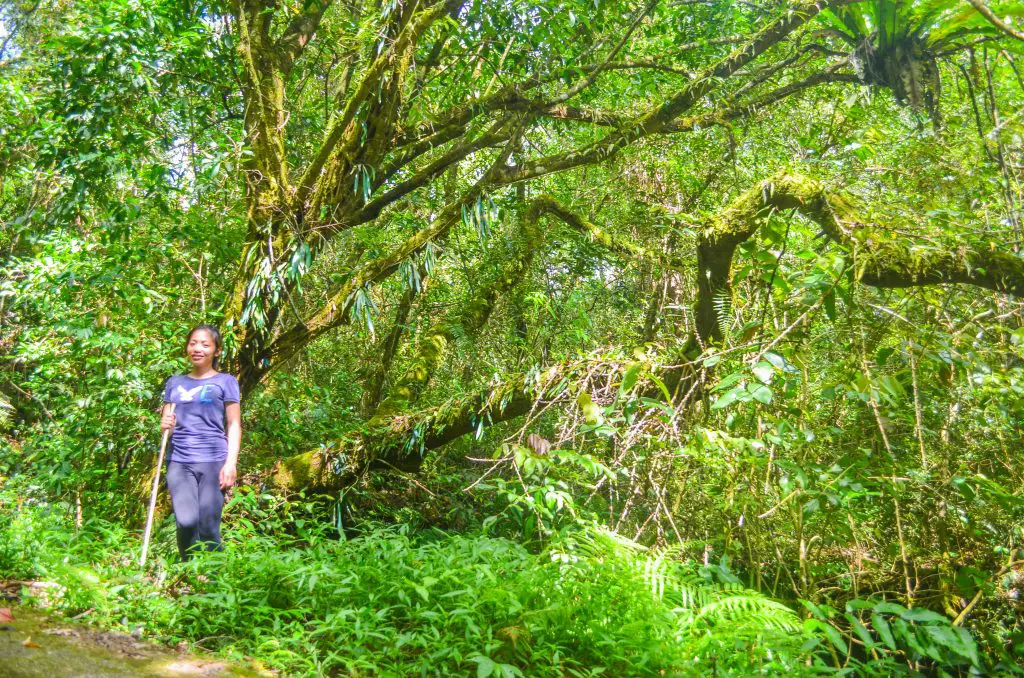 Mt Arayat National Park towers over the vast plains of Central Luzon. Locals relate it to various folktales which up to this day, remain popular. Just like Mt Makiling, Mt Arayat is also said to be inhabited by a fairy named Mariang Sinukuan.
Despite years of encroachment, many of the forests of Mt Arayat remain intact. That is why you can chance on monkeys and deer when hiking to its summit. Local civet cats, wild pigs, and native birds also thrive.
Mt Arayat is also an important watershed area, feeding brooks and rivers that in turn, irrigate farms.
Location: Arayat, Pampanga
7. Sierra Madre National Park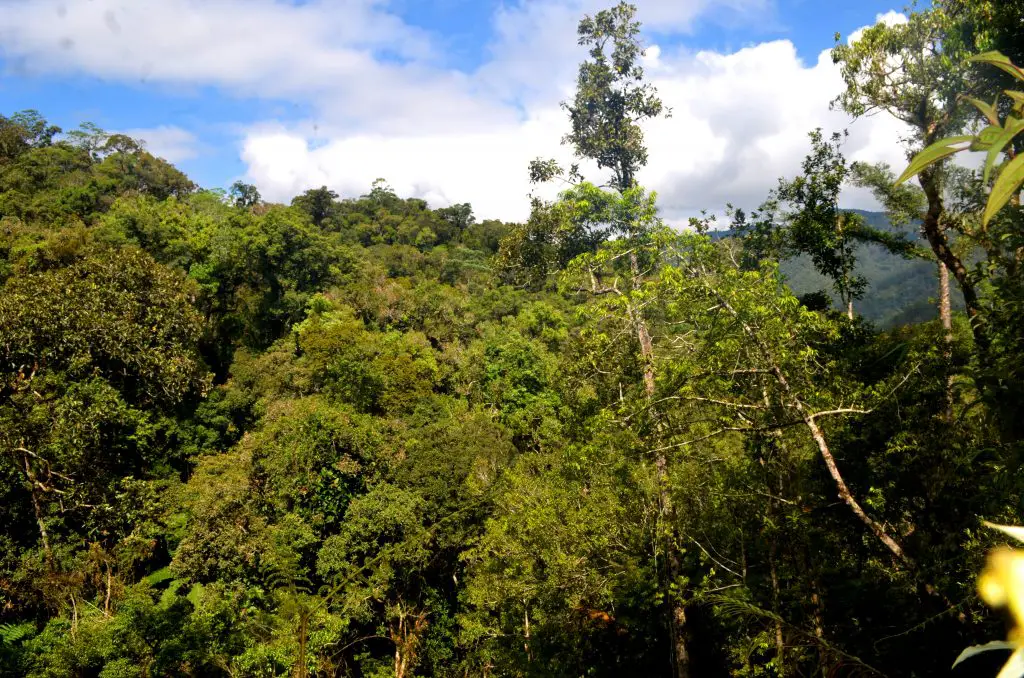 The Sierra Madre is the longest mountain range in the country. It is also home to the largest tract of primary forests in the Philippines. It stretches from the southern provinces all the way to the northern tip of mainland Luzon.
One section of the range known as the Northern Sierra Madre Natural Park is a UNESCO tentative list for World Heritage Sites. It is home to a plethora of endemic flora and fauna species. That includes the iconic Philippine Eagle.
Various indigenous groups inhabits different parts of the Sierra Madre. For centuries, they have been living in harmony with their natural environment.
Today, however, road projects and commercial activities are rapidly encroaching the forests. That puts to peril many species including the culture of the native communities.
8. Samar Island Natural Park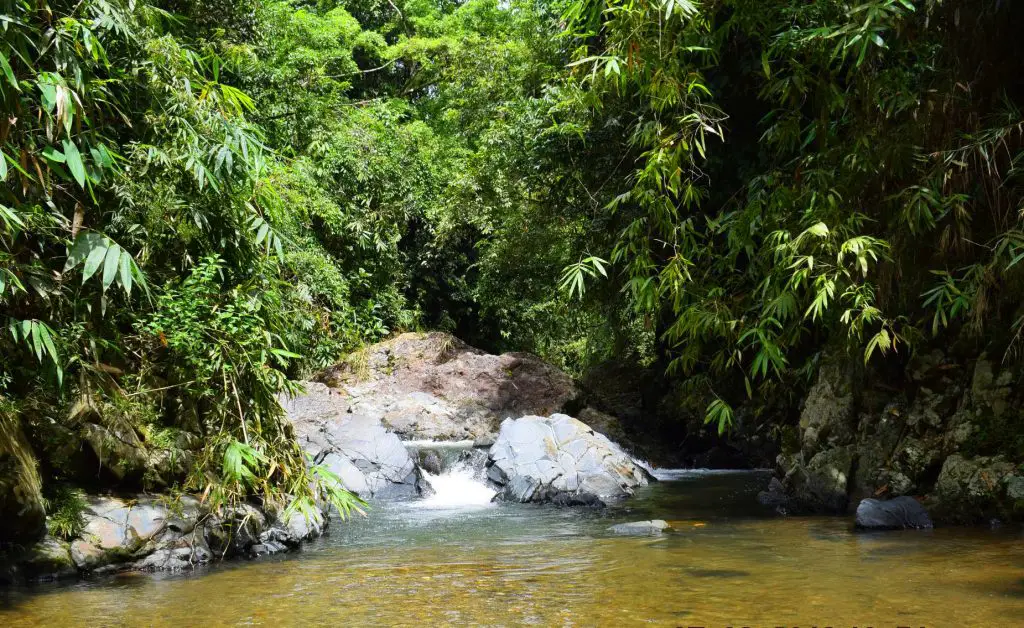 Samar Island Natural Park is one of the biggest forests in the Philippines. It covers more than 458, 700 hectares, and is a center of flora and fauna endemism and diversity.
For decades, large timber corporations and small operators logged vast swathes of the forest. Thankfully, many local communities are recognizing the importance of the forest to their livelihood and culture.
From loggers, many locals turned to ecotourism to boost the economy while preserving the forest. Initiatives like that need to be promoted in various areas across the country.
Samar's forest also hosts the Philippine Eagle. It feeds numerous rivers and brooks that lead to beautiful waterfalls. Caves and limestone rock formations also abound.
9. Mount Dulang-Dulang
Rising to 2,596 meters above sea level, Mount Dulang-Dulang is the second highest peak in the Philippines. It also hosts some of the country's most preserved forests, a crucial sanctuary for the Philippine Eagle. Other species found here are flying lemurs, bats, shrews, and squirrels.
The Talaandig tribe considers Mt Dulang-Dulang sacred. Thus, they have been protecting the forests for centuries. You need to ask permission from them before hiking.
That is one way for you to learn and experience the local culture.
10. Balbalasang-Balbalan National Park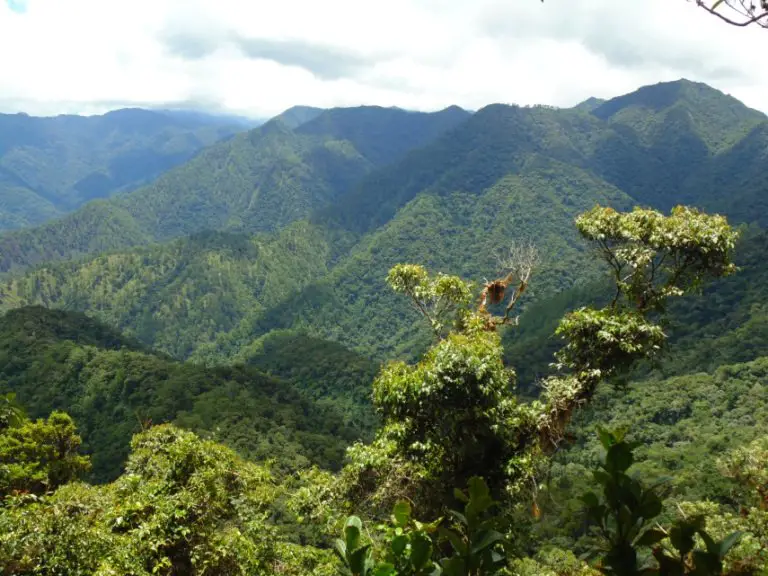 Balbalasang-Balbalan National Park is one of the most pristine forests in the Philippines. Known as the "Green Heart of the Cordillera," the park hosts an incredible diversity of wildlife species.
The highest peak is Mt Sacopoy which stands at 2,456 meters. According to studies, the park is home to more than 89 bird species, around 39 of which are native only to the Philippines. It also hosts 25 species of earthworms, 23 mammal species, 13 reptile species, and 13 amphibian species.
The record, however, does not entirely portray the biological richness of the park. That's because huge parts of it remain unexplored.
Most of the park consists of mossy and pine forests. Recently, biologists discovered a new species of Rafflesia.