Here is a comprehensive list of falls in the Philippines you've never heard before.
The Philippines' mountainous terrains thrive with numerous waterfalls. Among the most popular are Pagsanjan Falls, Aliwagwag Falls, Maria Cristina Falls, Kawasan Falls and Tinago Falls. But there's way more to these.
Many mountains and jungles in the Philippines remain unexplored and on these, nestle countless hidden waterfalls. It's fortunate that I've been able to witness many of these during extreme adventures. It has always been my passion witnessing off-beaten spectacles and relishing their unspoiled beauty.
Now, let's take you to some of these waterfalls, most of which you probably cannot find on Google.
Here we go.
Beautiful Falls in the Philippines
1. Kokop-asun Falls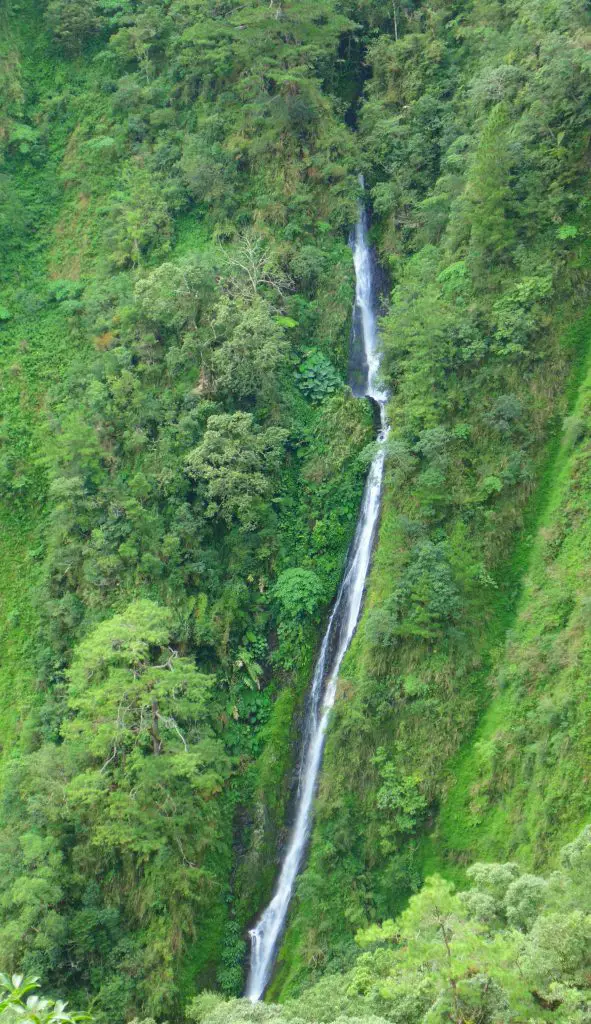 Located on the remote mountains of Barlig in Mountain Province, Kokop-asun Falls is a towering beauty. Its waters emanate from mossy forests and cascades for more than 200 meters. That easily makes it one of the highest single-drop waterfalls in the Philippines.
To reach the waterfalls, you need to hike for more than 6 to 8 hours on dense forests and ridges. Because of its remoteness, only a few hunters and locals were able to witness its beauty.
Leeches also abound on the trails especially during the rainy season.
But here's the catch. The views along the way are breathtaking. You'll catch panoramic views of forest-clad mountains and relish mossy forests. You can also chance on rare, giant rafflesia flowers, the biggest of its kind in the world.
Location: Brgy Lias Kanluran, Barlig, Mountain Province
Trekking Time: 6-8 hours
2. Fowa-as Falls
Fowa-as Falls lies on the remote municipality of Sadanga. It has a majestic height of 75 meters. Its raging waters carved a very wide and deep pool with icy-cold and crystal-clear waters.
Until today, there is no exact measurement of the pool's depth. According to the locals, it is home to endemic fishes and giant eels. One local shared to me that he caught a 15-kilogram eel from the pool.
The river feeding Fowa-as Falls comes from Angoten Cave upstream. You can visit this cave before swimming at the falls. Inside, you'll find beautiful stalactite and stalagmite rock formations.
Location: Brgy Belwang, Sadanga, Mountain Province
Trekking Time: 1 hour
3. Tappiya Falls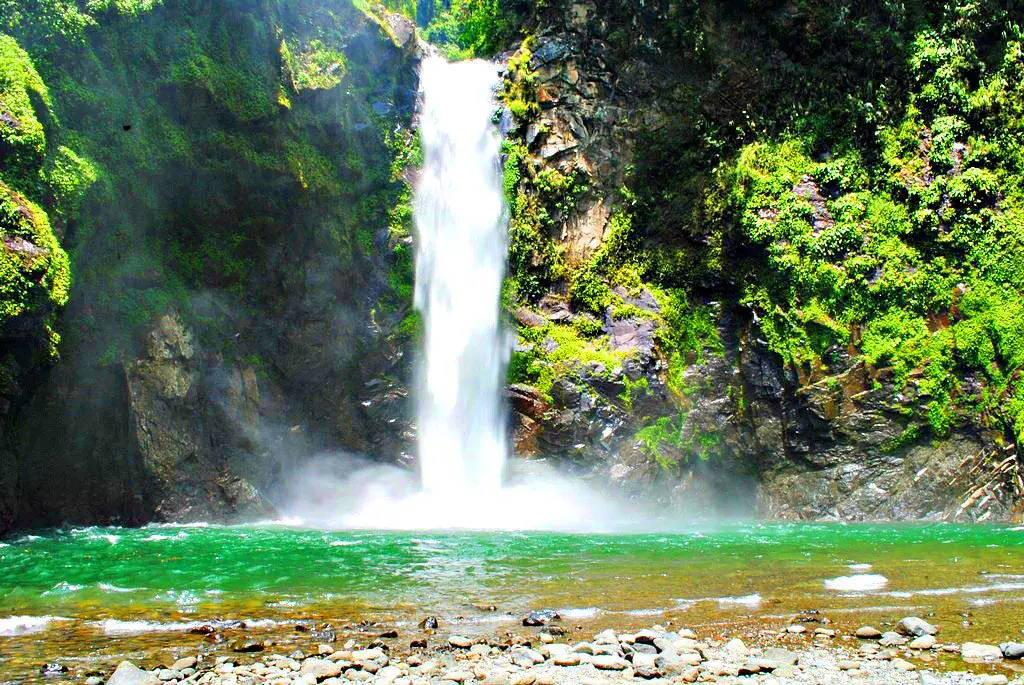 This is one of the iconic falls in the Philippines as it's just a walking distance from the internationally-known Batad Rice Terraces.
Tappiya Falls measures 50 meters with churning waters that will make you feel like you're swimming on the sea. It takes a challenging trek on steep slopes to reach the waterfall from the community proper. It's even more challenging trekking back because of the very steep ascend.
Thankfully, you will be rewarded with a magnificent view of the waterfall and Batad Rice Terraces.
The waters are also cold that you'll feel every muscles harden. But once you get used to that, it's just pure fun.
Location: Brgy Batad, Banaue, Ifugao
Trekking Time: 1 hour
4. Kafiliw Twin Falls
Cascading like breathtaking drizzles from the heavens, Kafiliw Twin Falls is a sheer beauty to behold. It is tucked on the remote jungles that only local hunters visit.
It is named as such because it emanates from two separate brooks cascading together. During the rainy days, the falls intertwine, creating an even more amazing display.
When I saw it for the first time, I could not help but shout in sheer amazement. That first encounter immediately relieved me of the exhaustion I had to reach it.
One needs to follow an overgrown hunters trail to reach Kafiliw Falls. On some parts, you will have to climb rocks, cross waist-deep pools, and clamber across precipice before finally catching sight of the waterfall.
Personally, this is one of the most beautiful falls in the Philippines I've ever seen.
Location: Brgy Lias Kanluran, Barlig, Mountain Province
Trekking Time: 5-6 hours
5. Bayokbok Falls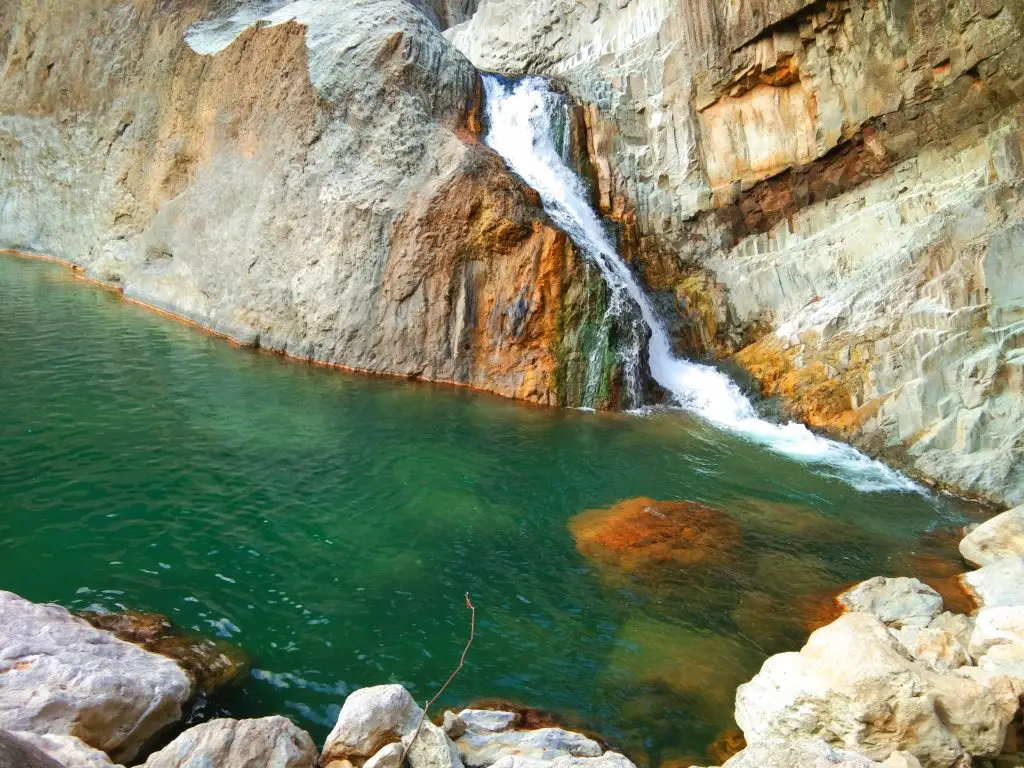 Bayokbok Falls is a newly-discovered wonder in Tublay, Benguet. Thanks to the efforts of the late Gina Lopez, Bayokbok is now one of the most locally-frequented falls in the Philippines. It has three layers, each with a wide and deep pool.
Although I've been to Bayokbok Falls multiple times, there's always this urge in me to keep coming back. I guess its beauty spell-bounded me and it might do the same to you.
The first cascade is the highest and to get to the second and third falls, you'll be climbing it while holding a rope. Don't worry. The guides will warmly assist you to ensure your safety and convenience.
You can also ride a bamboo raft on one of the pools. Wanting some thrill? You can jump or dive from one of the surrounding boulders.
There is also a nearby hot spring where you can relax and enjoy the thermal waters.
Location: Brgy Tuel, Tublay, Benguet
Trekking Time: 15 minutes
Entrance Fee: Php 120 per person
6. Tekip Falls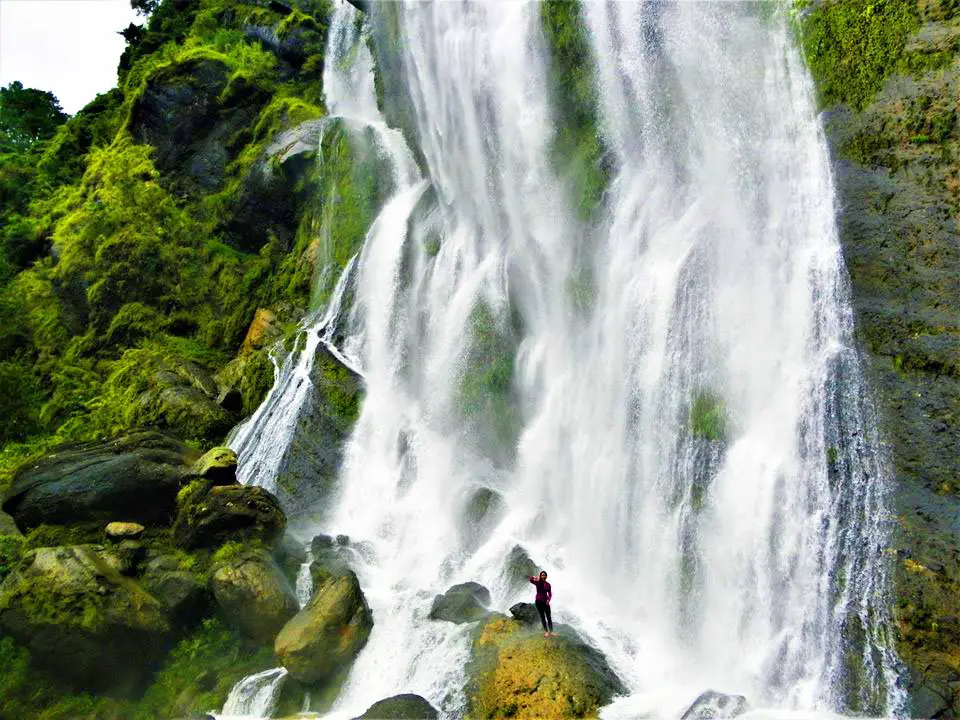 Tekip Falls is arguably one of the most beautiful falls in the Philippines. But surely, you've never heard of this before. That's unless, you've braved the long and winding road to Bakun town in Benguet.
It's a hit and miss, however. That's because, the waterfall is reduced into trickles during the summer months. But during the rainy months, it turns into a roaring beauty.
One of the best ways to enjoy the Tekip Falls is to stand on its base while the cascading waters give you a soothing massage. Did I mention? The waters are so cold that you'll get instant relief from daily bustles and hustles.
Location: Brgy Poblacion, Bakun, Benguet
Trekking Time: 30 minutes
7. Pattan Falls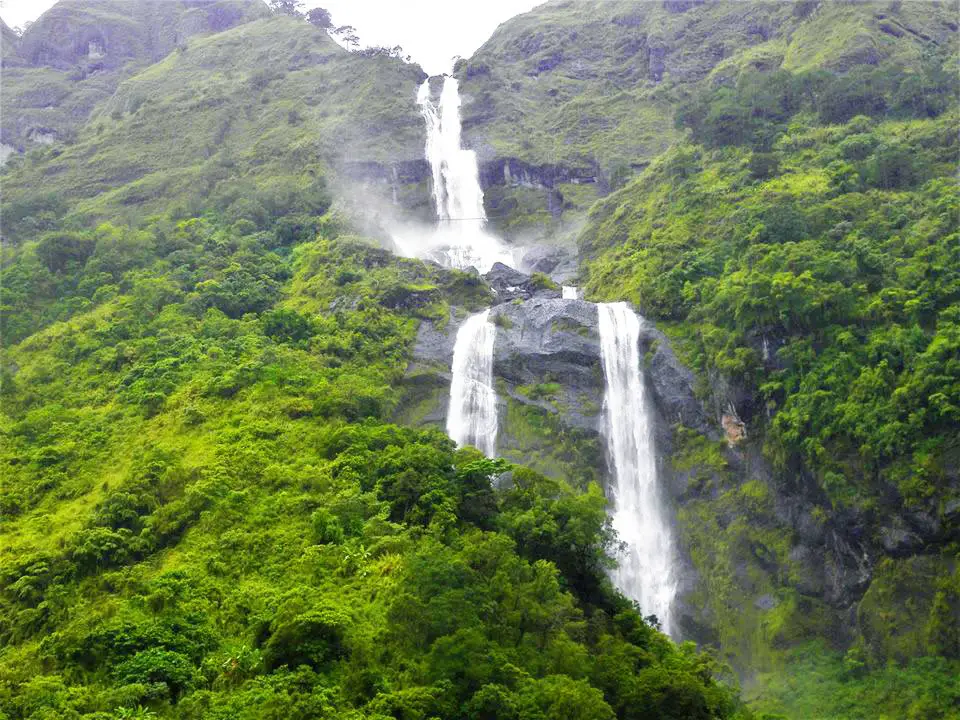 Pattan Falls is arguably one of the highest but unknown falls in the Philippines. It is even higher than Aliwagwag Falls, considered as the country's highest.
From atop a mountain, it roars down into two main layers. It stands at an estimated height of more than 400 meters.
Just like Tekip Falls, Pattan Falls is also a hit and miss. It's best to see it during the rainy days and you can view it from the community center.
Location: Brgy Poblacion, Bakun, Benguet
8. Binasalan Falls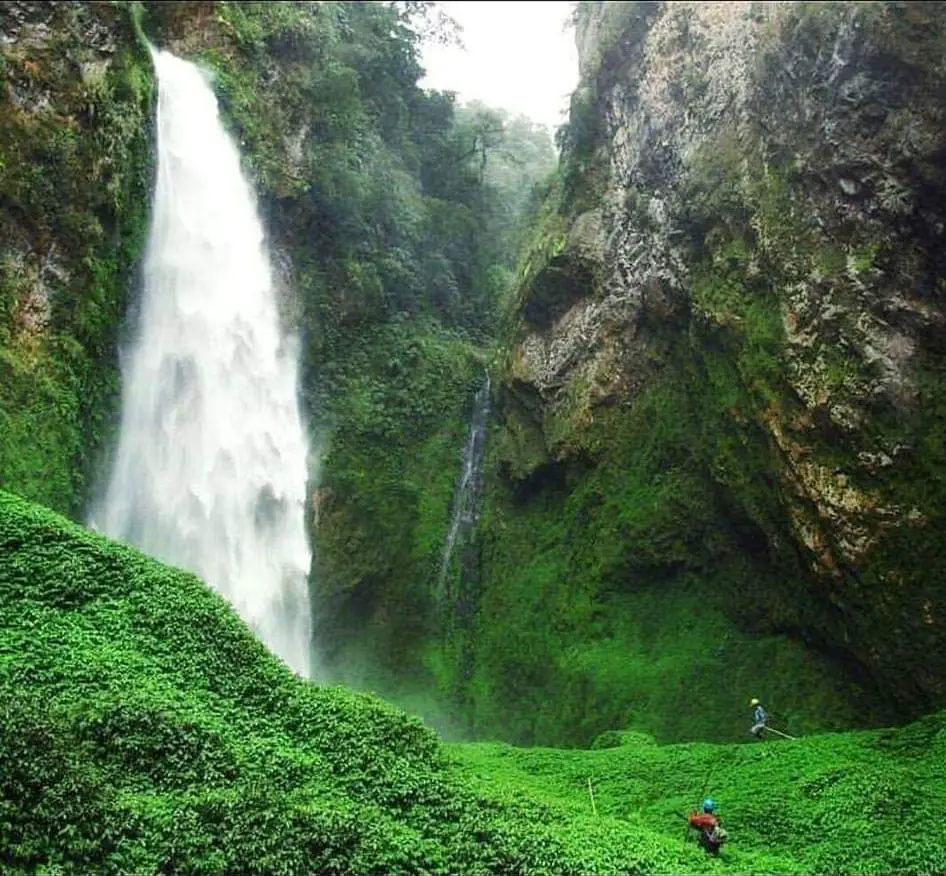 Binasalan Falls is just one of the many hidden waterfalls in Kalinga, the homeland of legendary Apo Whang-od.
It's pristine waters come from the ancient mossy forests of Mt Binuluan, a towering volcano.
To reach Binasalan Falls, you'll have to follow a brook for hours, jumping from one boulder to another, and trailing on dense forests. The difficulty in getting there is no match to the beauty you are about to see. That's Binasalan Falls.
Because of the strong water volume, it's recommended not to swim in its pool. Unless if you're an expert swimmer who can make it through despite the raging torrents.
9. Matabor Falls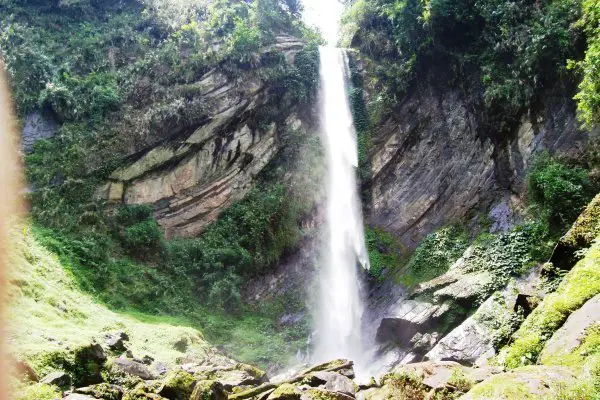 Hidden amidst remote jungles that remain untouched to this day is scenic Matabor Falls. It cascades on the face of a massive cliff surrounded with giant boulders.
Matabor Falls has a height of more than 80 meters and to this day, remains one of the least known falls in the Philippines.
The journey to reach Matabor Falls makes up to a fascinating epic story. It takes hours of grueling hike – following a river, and navigating on forests and wild terrains before seeing its majestic beauty.
Thus, it is only recommended for extreme hikers or adventurers. Since tourism is not yet fully established, you will have to ask permission from the local community. It will be up to them to assign a local to guide you to Matabor Falls.
Location: Tanudan, Kalinga
10. Daoyasan Falls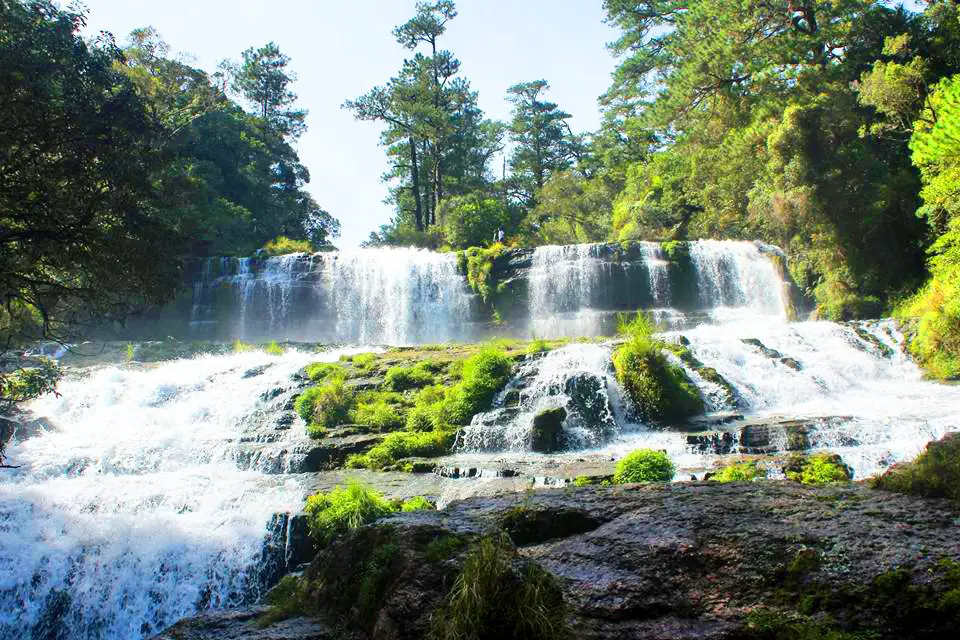 Dubbed as the mini-Niagara of Besao, Daoyasan Falls is slowly enticing more and more locals to visit. Despite its remote location, it has become a popular summer getaway especially among local youngsters.
Besao is the town next to Sagada. Although it boasts of numerous eco-cultural wonders, the authorities implemented policies to limit tourism activities. That is to help preserve the rich culture and pristine environment of Besao.
Still, some backpackers can visit Besao's attractions including Daoyasan falls as long as they ask permission from the local officials.
To reach Daoyasan Falls, one has to hike for hours. Expect to trail on pine and mossy forests.
Location: Besao, Mountain Province
Trekking Time: 6-7 hours
11. Tagpeo Falls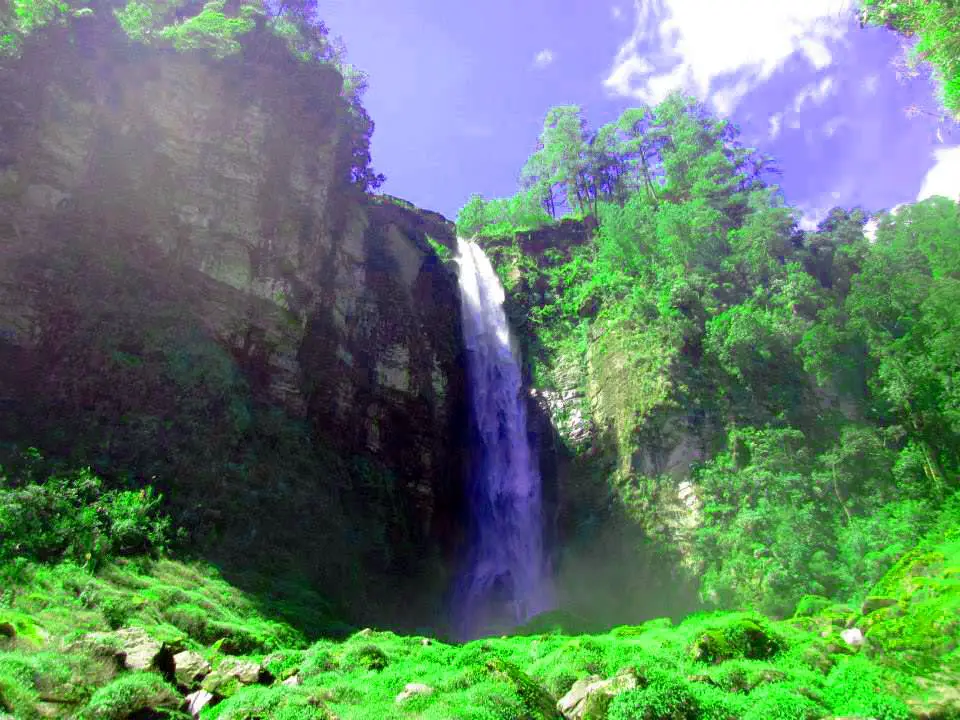 The brook feeding Daoyasan Falls eventually leads to Tagpeo Falls, an astounding beauty that remains relatively unknown to this day. It has an impressive height of about 100 meters.
That makes it as high as the famous Maria Cristina Falls. Probably, it's one of the highest single-drop falls in the Philippines.
Local hunters frequent here because of the abundance of eels and fishes. The surrounding forests also teem with different wildlife species including deer and wild pigs.
Because it takes almost a day to reach the waterfalls, local visitors spend the night on a make-shift quarter. I've been into this kind of experience many times and it's one you should not miss to make the most of your adventure.
Location: between the boundary of Tubo, Abra and Besao, Mt Province
Trekking Time: 7-8 hours
12. Paradise Falls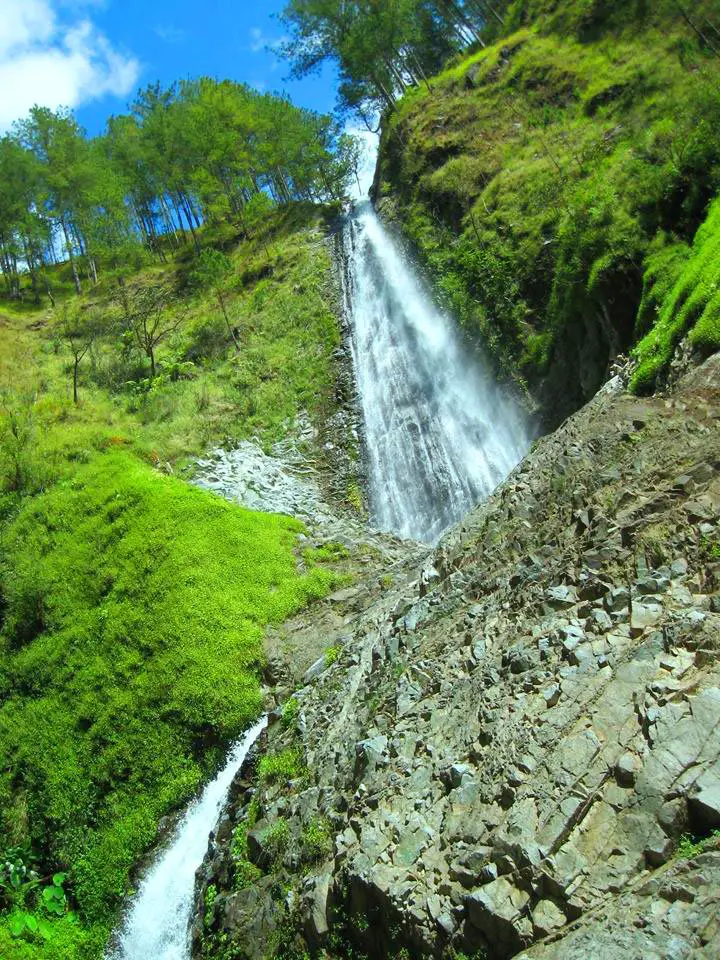 The local tourism named it that way because one feels like in paradise upon seeing the falls. Paradise Falls consists of three layers with the third being the highest. It has a small and shallow pool where you can have an invigorating swim.
The waters are so clean that you can drink right from there. These come from beautiful pine forests upstream.
Not only that, you'll surely love the pine-scented breeze and the recuperating songs of the wild.
Location: Bauko, Mountain Province
Trekking Time: 2 hours
13. Dibulo Falls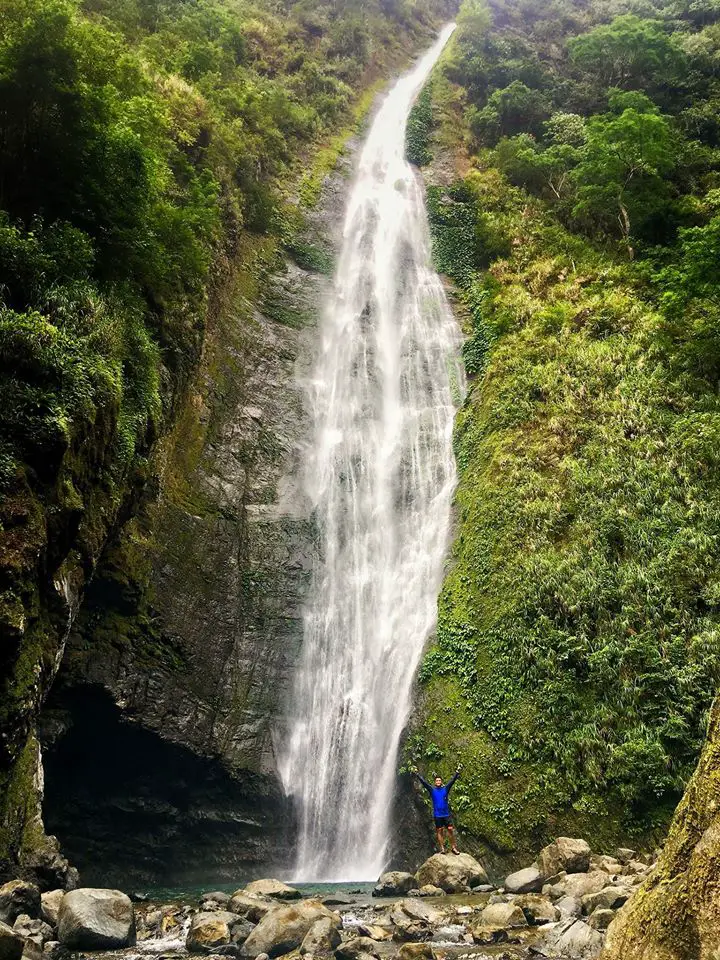 Dibulo Falls cascades for more than 100 meters towards a very deep pool. It's one of the emerging gems of Isabela province. It's fast becoming a favorite weekend getaway especially among locals and some tourists.
If you're up for a more challenging adventure, you can ask a local guide to take you to the primeval forests nearby. There, you'll glimpse the rich flora and fauna of the province including towering trees, mammals, and different species of birds.
If ranked for a single-drop category, Dibulo makes it to one of the highest falls in the Philippines.
Location/Jump-off: Brgy Dibulo, Dinapigue, Isabela
Trekking Time: 15-20 minutes
14. Pongas Falls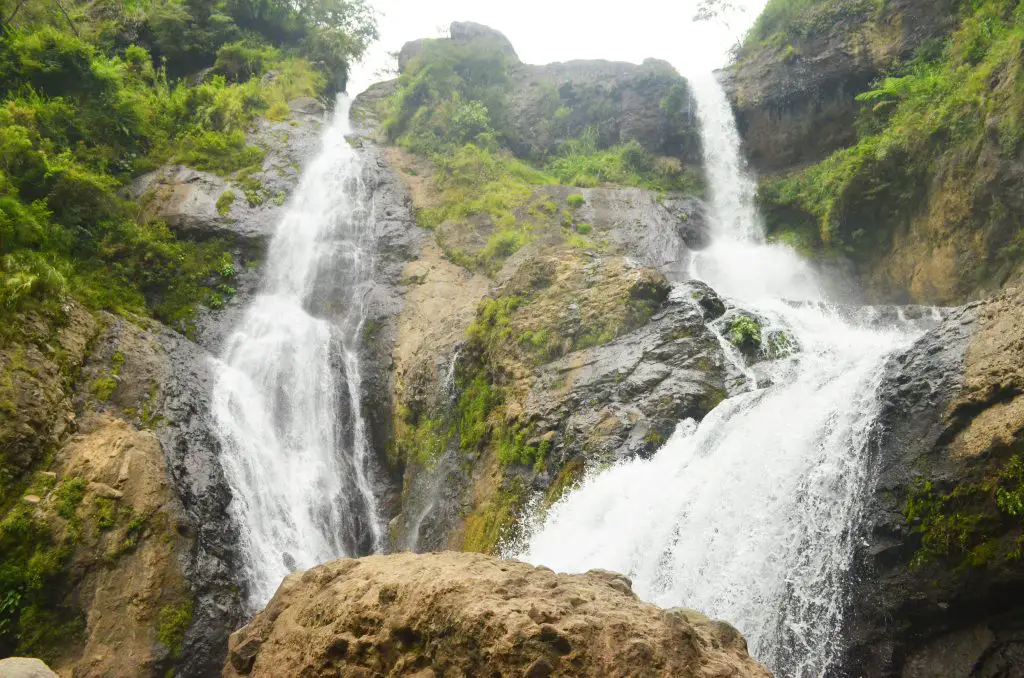 If you've been to Sagada, you must have heard of Pongas Twin Falls. This laid back destination is your ideal getaway if you prefer a more rustic setting, away from touristy sites.
Pongas Falls is best visited during the rainy days to catch sight of its full beauty. Expect though to trek on steep slopes. But don't worry. The trail all the way to the falls is paved. Plus, you'll get rewarded with views of rice terraces and pine forests.
Location: Brgy Ankileng, Sagada, Mt Province
Trekking Time: 1-2 hours
15. Mapesak Falls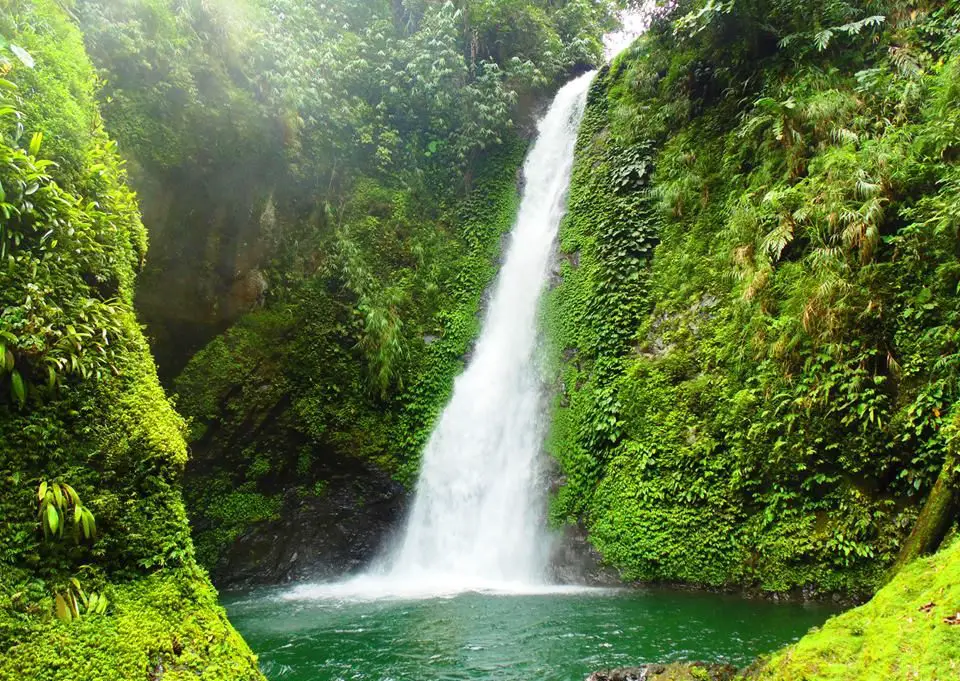 Another off-beaten falls in the Philippines that is only accessible among local hunters is Mapesak Falls. I've been to this before and I tell you, it was an extreme adventure. For a starter, the trail is not fully established. We literally had to cut our way through dense vegetation on some parts.
We also had to carefully tread on a steep precipice. Any reckless move could have led to a fatal fall. Leeches were also everywhere and we had to stop from time to time to make sure none of these get to your eyes.
But all that difficulties paid off when we finally saw Mapesak Falls. Though it takes more than a day of a challenging hike to reach it, its just to beautiful to ignore. For me, its one of the most beautiful falls in the Philippines.
The brook feeding Mapesak Falls teems with endemic aquatic species including giant ells. Its no wonder why local youngsters and hunters brave the difficult terrains to get here.
Location: Brgy Lias Kanluran, Barlig, Mt Province
Trekking Time: 1-2 days
16. Aw-asen Falls
Aw-asen Falls is one of the best ecotourism sites in Ilocos Sur. Located on the remote mountains that border the grand Cordillera range, the falls cascades for around 90 meters. That makes it one of the largest falls in the Philippines.
To reach it, expect a challenging hike from the community proper. Along the way, however, you can chance on blooming flowers and wildlife.
If you're a non-swimmer, you can ride a bamboo raft to get to the base of Aw-asen Falls.
Location/Jump-off: Brgy Santo Rosario, Sigay, Ilocos Sur
Trekking Time: 30 minutes – 1 hour
So now you have a list of some of the off-beaten falls in the Philippines, its time to reconsider your next travel itinerary.
If you noticed, most of the waterfalls presented are located in the Cordillera region. That is because it's actually the home of some of the highest and largest falls in the Philippines. Due to a lack of documentation, however, they are not included in the official lists.
Anyways, help us improve this post. If you've been to off-beaten falls in the Philippines that deserve attention, let us know in the comment section below.