When visiting Puerto Princesa in Palawan, don't miss island hopping at Honda Bay. Here's a DIY travel guide to help you out.
I was in college when I and fellow delegates flew to Palawan Island. We were to compete for a national writing contest. Although I was eagerly anticipating to nail the competition, I was even more excited to step foot on this paradise!
I grew up in the remote mountains and it felt exceedingly blissful to explore Palawan especially that I've been hearing about it since childhood.
We did win during the competition and after, we set off for a day tour. We were supposed to visit the Underground River but due to time constraints, we opted for Honda Bay instead. It was a DIY adventure and we had to ask directions from people and Mr. Google. Thankfully, we found our way to the Wharf, the jump-off point.
I was in swelling eagerness since this would be my first island hopping experience.
Here we go.
How to Get to Honda Bay Palawan via DIY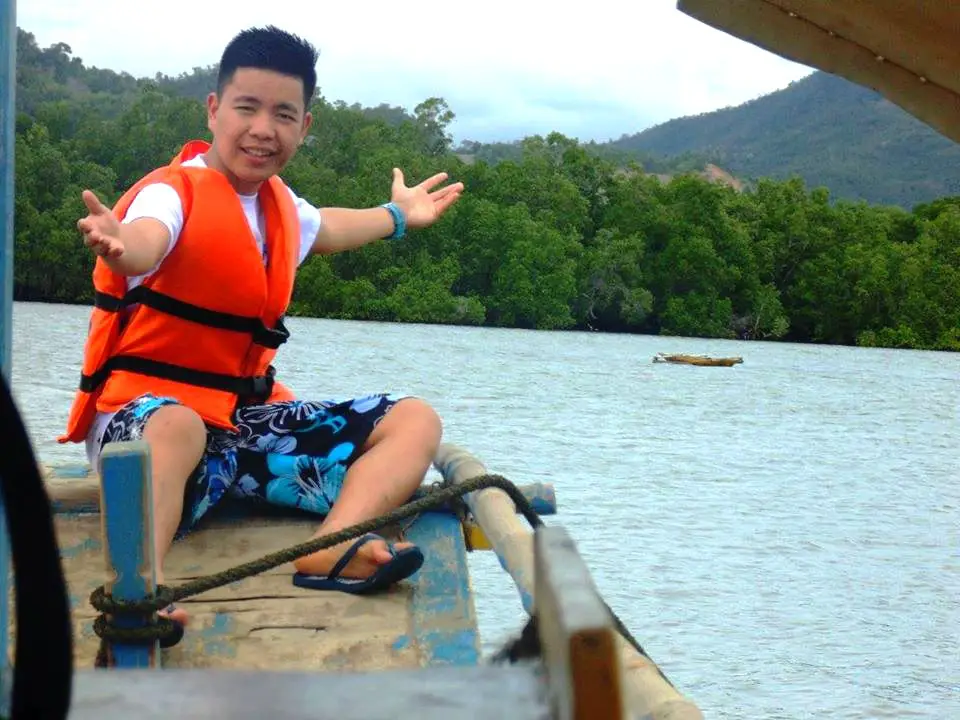 From any point within Puerto Princesa City, ride a tricycle and tell the driver to take you to the Honda Bay Wharf located at barangay Sta. Lourdes. Travel time can take more or less 30 minutes, depending on where you are coming from.
A tricycle can accommodate up to 4-5 persons. Hire for a round trip costs Php 700.
Although you can hire another tricycle at the Wharf, it's better to ride on the same tricycle for convenience. There are times when you would have to wait for quite too long for a tricycle to take you from the wharf to your accommodation.
So if you choose the first option, don't forget to ask for the contact number of the driver. In that way, you'll inform him when you're done hopping and exploring. That's what we did with my friends during our visit.
Another option is to ride a jeepney from the Puerto Princesa proper to the wharf. Just look for a jeep with the sign "Lourdes Pier." You can ask for help from the hospitable locals or the hotel staff to point you where to wait for a jeep and for how long that could take.
While waiting, you can buy a coconut and sip its refreshing juice to give you that tropical feel.
Fare per person when riding a jeep is Php 50.
Preliminaries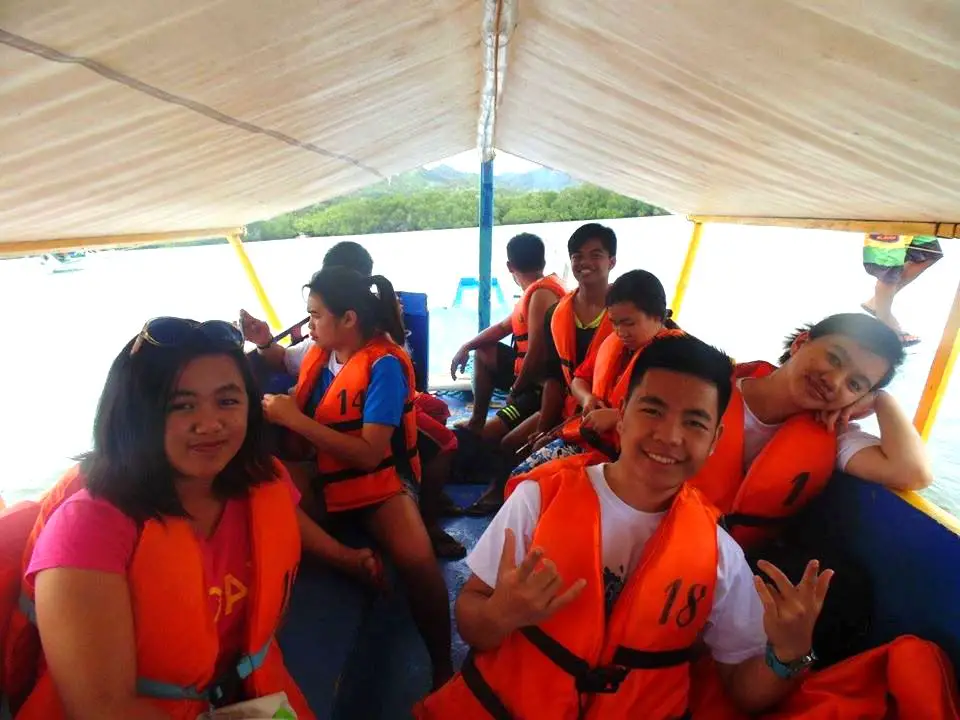 Upon reaching the wharf, proceed to the registration booth and pay an entrance fee for each island in Honda Bay you choose to visit. You'll also have to pay an additional Php 150 environmental fee.
Here are the corresponding entrance fees per island:
Starfish Island – Php 50
Cowrie Island – Php 100
Luli Island – Php 70
Pandan Island – Php 1250
Pambato Reef – Php 100
Take note. You should not just head straight to the boatman and tell him to take you for a day tour. Please abide by the local guidelines. That's both for your safety and convenience. That's also one way for you to help in the local economy.
Rent for a small boat is Php 1,300 while rent for a big boat costs Php 1,500. A big boat can accommodate up to 20 persons while the small boat can accommodate up to 10 individuals.
If you're traveling solo and wish to cut on the expense, you can try joining other tourists so you can share the expenses for the boat ride. A lot of foreigners do that.
There are several islands in Honda Bay but tourists are only allowed to pick a maximum of three islands to visit. I think that's one way for the local authorities to improve tourism in the island and promote sustainability.
If you wish to snorkel, don't forget to rent gears at the wharf. A snorkeling mask costs Php 150 while rent for a set of fins is also Php 150.
Our Honda Bay Palawan Experience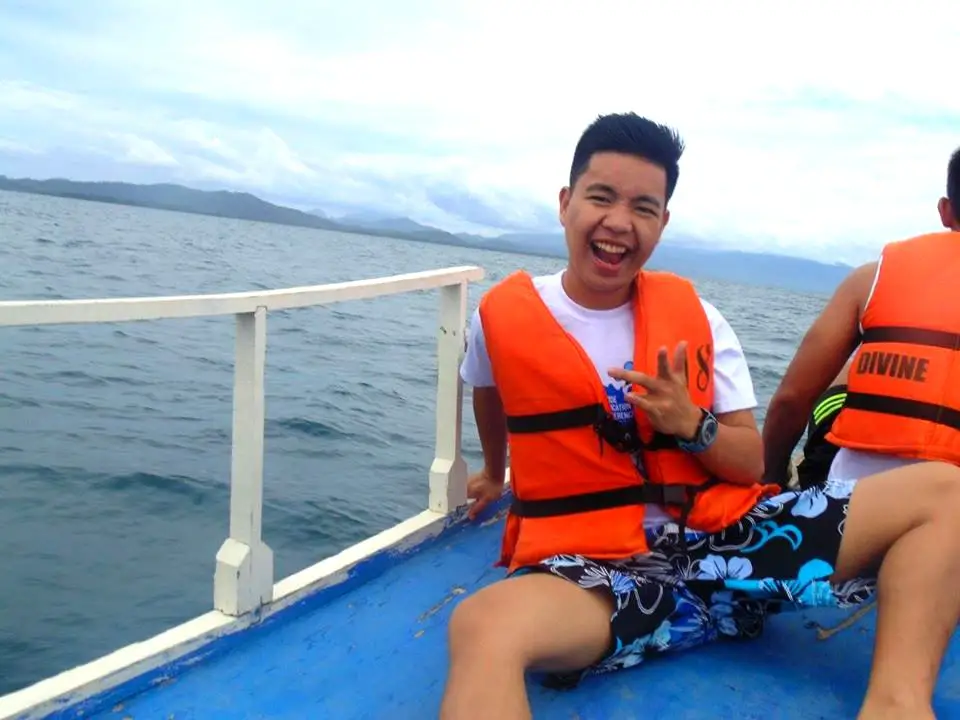 For our group, we picked the islands of Starfish, Cowrie, and Luli.
We excitedly hopped on the boat as it was all our first time.
I sat near the front edge of the boat to get unobstructed views of the islands and the blue sea. How I felt like I was about to have the most memorable trip of my life.
Cowrie Island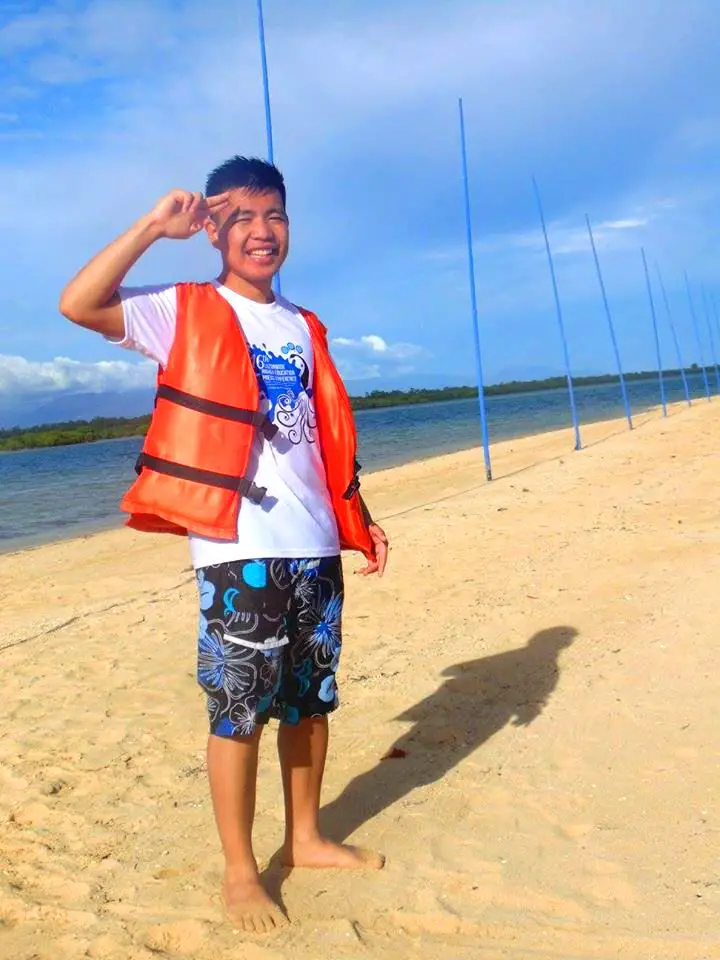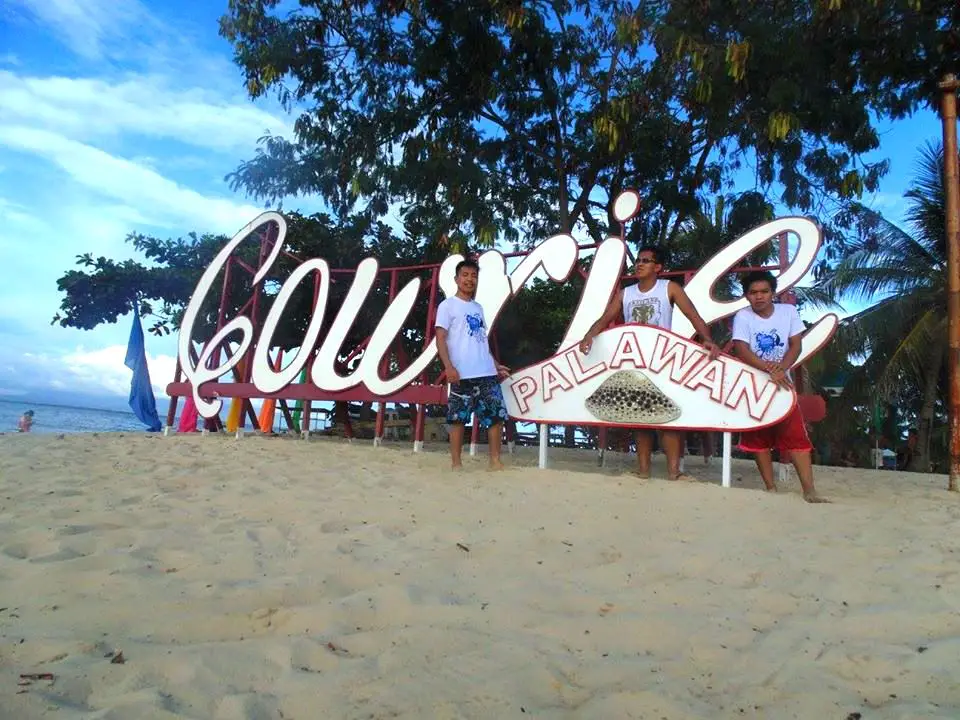 Our first stop at Honda Bay was on Cowrie Island. It took us 25 minutes from the wharf to reach it. As soon as the boat docked, I jumped off from it to the shallow waters.
Ah, how it felt rejuvenating. I felt like I kissed heaven right there. I then waded towards the beach and for the first time, got to see and touch powdery white sands.
If only I was alone on the island, I could have shouted my sheer amazement and joy.
As the name suggests, Cowrie Island is known for its cowrie shells scattered on the beach. Here, you'll find common structures such as huts and cabanas.
If you did not bring your own food, you can avail of their lunch buffet which costs Php 300 per person.
Luli Island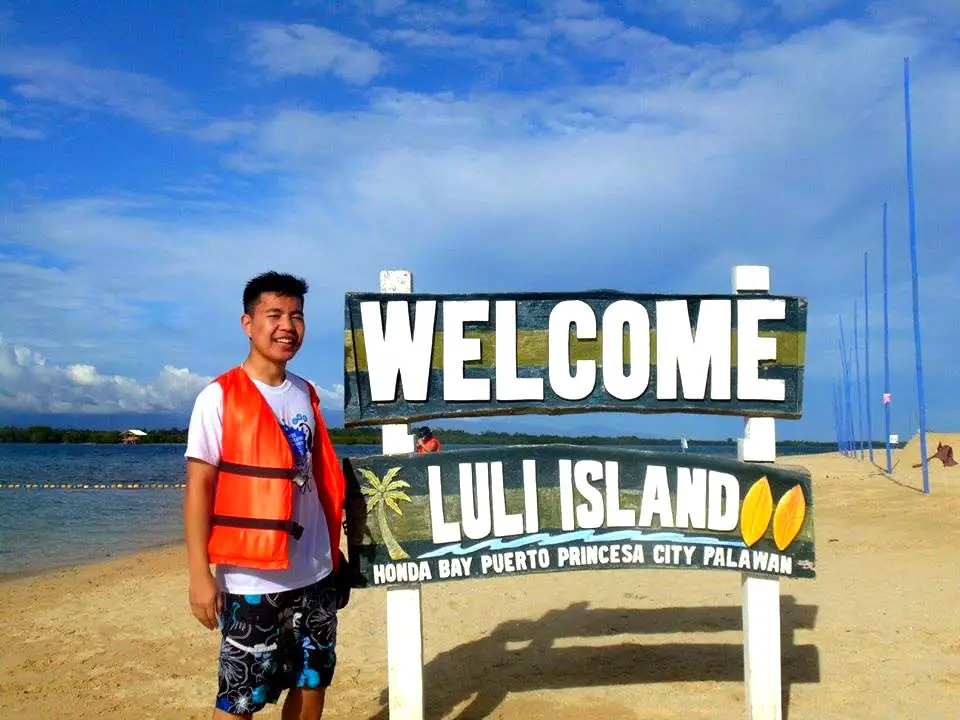 Luli Island is known for its long stretch of sandbar with powdery creamy-white sands.
The name of the island comes from two Filipino words namely, "lulubog" and "lilitaw." That is because, during low tide, a long stretch of the island's sandbar resurfaces. On the other hand, the sandbar becomes partly submerged during high tide.
How I loved running on the long sandbar while mesmerizing spectacular views of the sea and the distant mountains of mainland Palawan.
As a nature lover, however, I felt that there were too many eyesores and distractions on the island.
The poles lining the sandbar and many structures don't have to be there.
For me, the Honda Bay officials should maintain and restore the pristine condition of the island to make it a more ideal getaway. This holds especially true since the provincial government is promoting ecotourism.
Starfish Island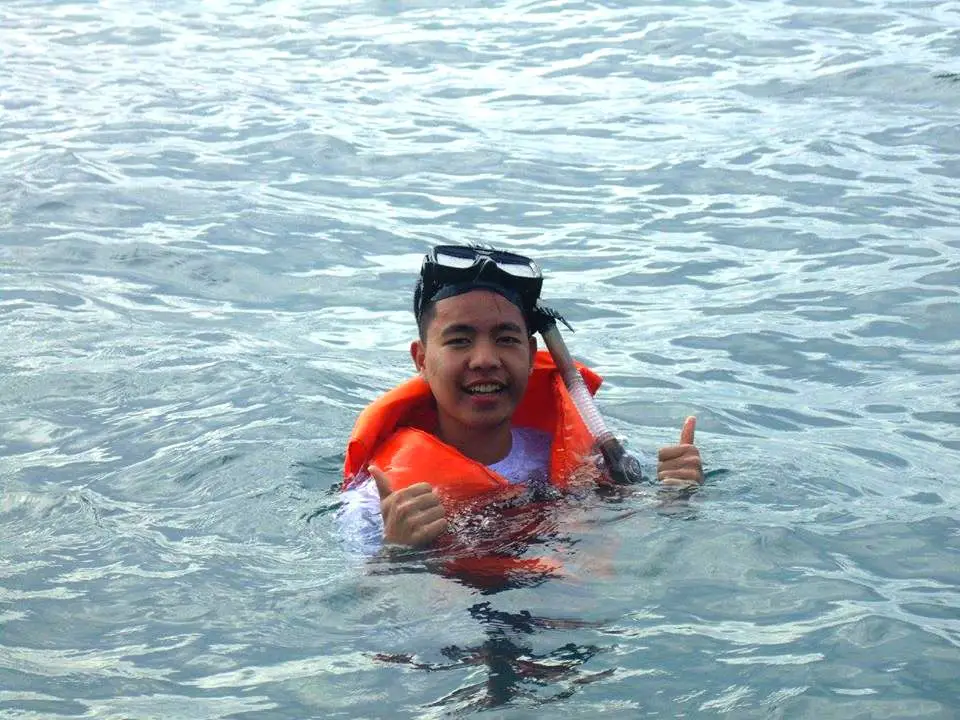 As I thought, this island must have been named that way because it's home to starfishes. I was hoping then I could see these iconic marine creatures. The island did not fail us.
Right on the beach, we could see starfishes. Out of excitement, I rushed to get a hold of one of these. I soon realized that I shouldn't have done that. Wildlife needs respect and they're not toys!
Besides, holding starfishes could actually harm them. It's best to keep them where they are and just stare at them. Let them lay on the shore or ocean floor peacefully.
You can also do some snorkeling on Starfish Island. I noticed, however, that the corals here are bleaching. I think it's one effect of mass tourism. Hopefully, the local authorities or management will implement measures to restore the corals.
The Starfish Island is one of my favorite islands at Honda Bay. The locals also call it "Tabuan Island."
Snorkeling at Pambato Reef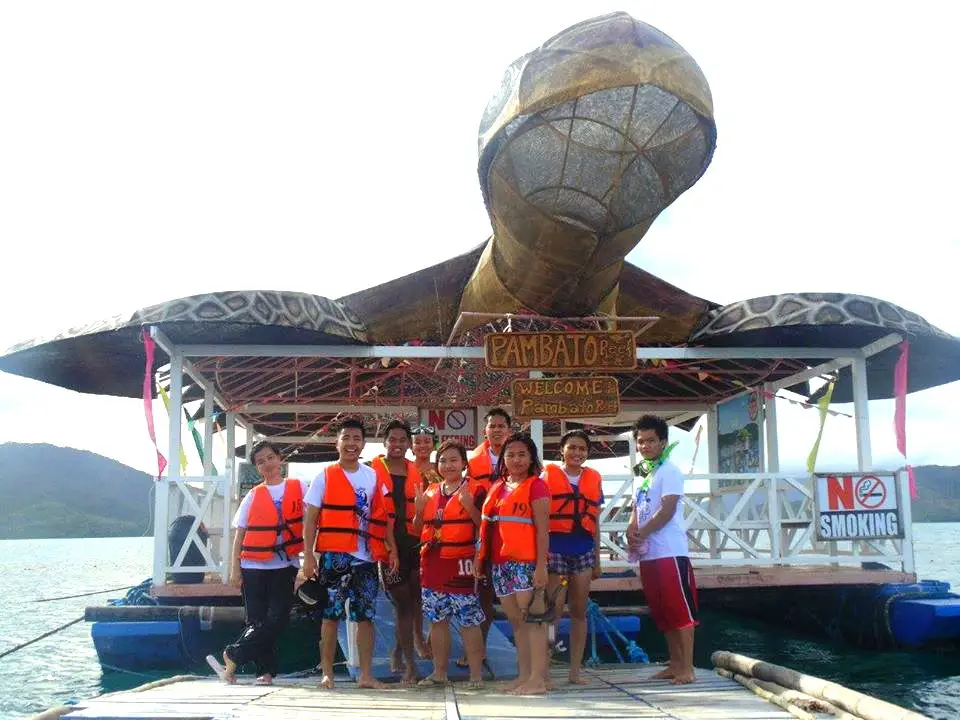 After the Starfish Island, we set off to the Pambato Reef. Although you can only pick three islands, you can have a stopover at the said reef. We did that.
Our boatman told us that it's one of the best coral reefs remaining at Honda Bay. Tourism activities, however, are limited to preserve the reefs. As visitors, we had to be oriented of the guidelines so as not to cause negative impacts.
For me, this was the most enjoyable part of the trip. Since snorkeling time was limited, I had to make the most out of it swimming around the protected area.
I could not help but feel amazed and jaw-dropped at every turn. Aside from the colorful coral reefs, I saw different kinds of fishes. Some are so bizarre-looking that I surmised them as sort of aliens. But they are real creatures of the sea. It was so amazing seeing them. It felt like I was one of them navigating the vast ocean.
Hoping the Honda Bay management continues to protect the reefs of Pambatong. Surely, marine diversity would improve.
Other Islands at Honda Bay Palawan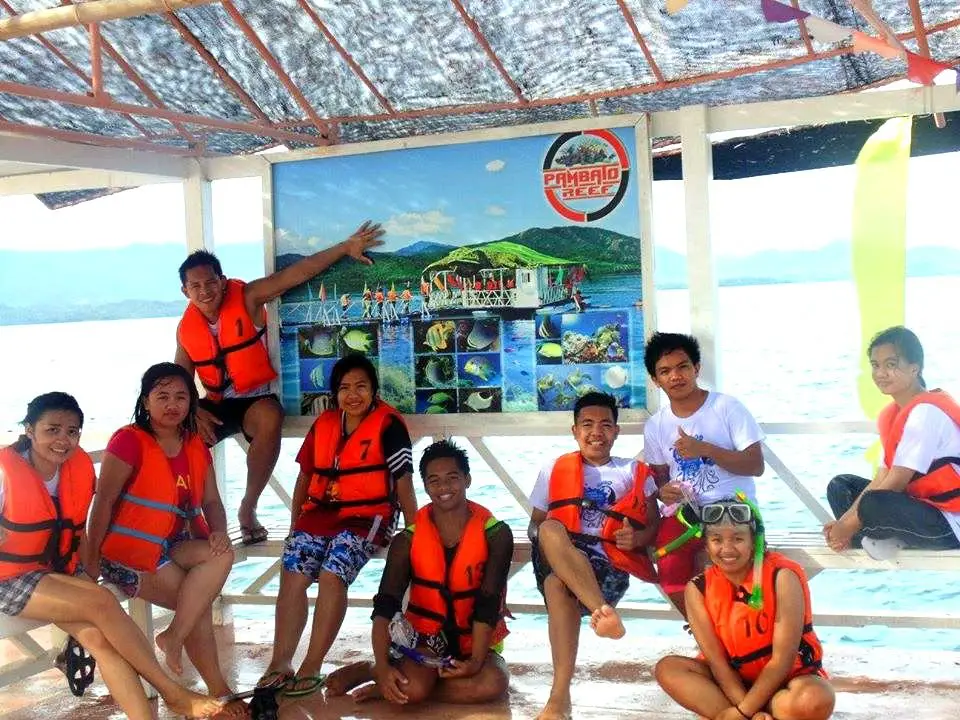 Like I've said, we could only visit three islands for a day tour. The next time I come back, I hope to visit the following islands in Honda Bay:
Pandan Island
Pandan Island is the most distant island from the Honda Bay wharf. But it's a popular getaway for luxurious or high-end tourists. Did I say luxurious? Yeps, the entrance fee alone is Php 1500 per person. It's known for having the whitest and finest sands on the bay.
Bat Island
I'm not sure if tourists are allowed to go here. From what I've heard, it hosts thousands of endemic bats. During the late afternoon, they can be seen scouring for food on the pristine forests.
Dos Palmas Island
Don Palmas Island is another famous beach resort but it comes at an expensive price. It also has powdery white sand beaches. There are also accommodations for an overnight stay with rates starting from Php 5000 per night. Among the favorite activities here are island hopping, kayaking, snorkeling, and diving.
Snake Island
Scary, huh? But don't worry. You won't find snakes here. The island is named as such becomes when seen from above, it resembles the shape of a snake. Here, you'll find several huts, making it ideal for a family picnic or teambuilding activities.
What to Pack for Honda Bay Palawan
Extra clothes.
Slippers or Aqua Shoes. You'll need this when strolling on the beaches.
Reusable Water Bottle.
Dry Bag
Day Bag
Power Adapter. You might take too many pictures and rapidly drain your phone's battery.
Money belt
Umbrella if you don't want the sun to darken your skin's tone
Reusable plastic bags where you can place your garbage
Microfiber towel
Universal waterproof phone case
Our DIY Itinerary to Honda Bay Palawan
Here is our DIY itinerary to Honda Bay. I'll only include the date and time after our writing competition.
Day 1
11:00 am – Accommodation to Honda Bay wharf via tricycle
11:30 am – Arrival at the wharf, Registration
11:50 am – Start of island hopping
12:20 pm – Arrival at Cowrie Island, Lunch
1:20 pm – Arrival and exploration at Luli Island
2:20 pm – Arrival and exploration at Starfish Island
4:00 pm – Arrival and exploration at Pumatong Reef, Snorkeling
5:00 pm – Back at Honday Bay Wharf
6:00 pm – Arrival at Accommodation, Dinner, Sleep
Day 2
5:00 am – Wake up, getting ready
6:00 am – Breakfast
7:00 am – Rode a taxi to airport
7:20 am – Arrival at Airport
8:30 am – Flight Departure to Manila
9:20 am – Home
Breakdown of Expenses
Here is a breakdown of our expenses. I only included our costs going to Honda Bay from our hotel and back. There were nine of us in the group.
Tricycle to Honda Bay Wharf – We hired two for Php 1400 (roundtrip fare)
Environmental Fee – Php 1350
Entrance Fees for the Islands – Php 2880
Snorkeling Gear – Php 1350
Foods: Php 1000
Total Expenses: Php 7980
Individual Expenses: Php 886 per person
Tip: It's best to visit Honda Bay with a group if you wish to minimize expenses.
Travel Musings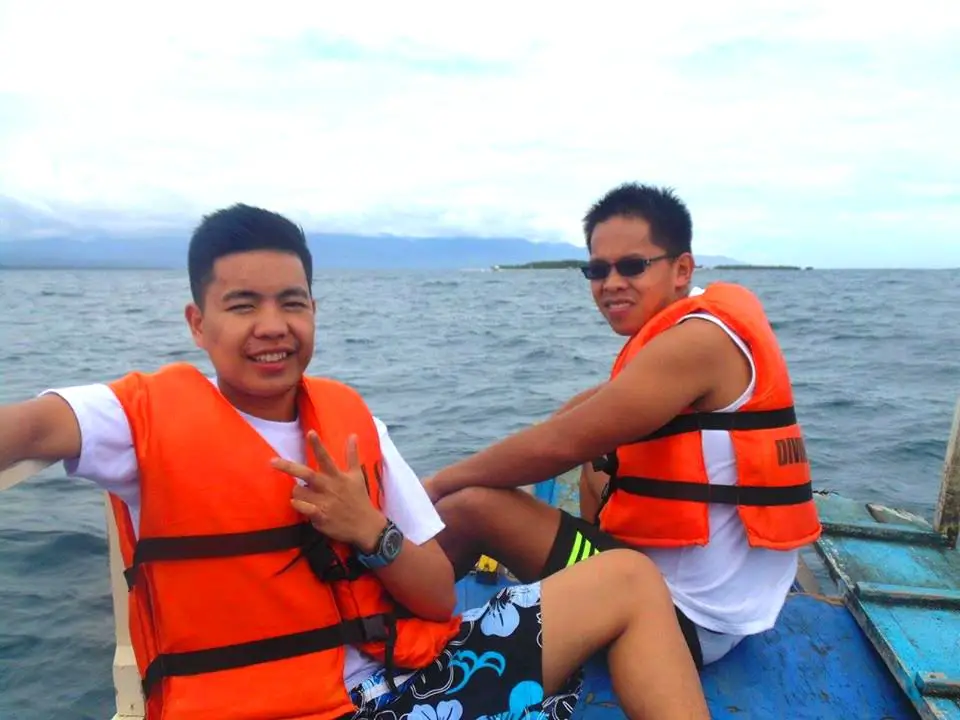 Overall, our island hopping at Honda Bay is a memorable experience especially that it was my first time. From the colorful corals, the stunning diversity of marine life, powdery white sand beaches, to pristine mangroves, Honday Bay did make a lasting impression on me.
I noticed, however, that the mass influx of tourists took a toll. We could see garbage littered on some parts of the islands. Many corals are also slowly bleaching.
The boatman told us that Honda Bay is no longer as beautiful and pristine as it used to. Hopefully, the local authorities will implement policies and guidelines to ensure the sustainable management of the islands and seas.
Now if you ask me. Is Honda Bay Palawan worth it? Absolutely!
Eco-Friendly Tips & Reminders
Best to visit Honda Bay early so you can have more time to explore the islands. Take note. Boating time from island to the next can take between 20-45 minutes.
Dispose of your waste properly. If you can, pick litters on the beaches. I do that.
Shop local. Let us help in boosting the local economy.
Don't touch wildlife such as starfish, turtles, etc. They are for our eyes only.
Say no to single-use plastics. Bring your own reusable bottle of water. Use bamboo straws. If none, just sip it with your mouth.
Give extra tip to the boatman if you can. Share stories with him to lighten his day.
Immerse yourself into the natural wonders of Honda Bay.
READ: OCCIDENTAL MINDORO TRAVEL GUIDE
Honda Bay Tour Packages
If you're into DIY, you can avail of numerous Honda Bay tour packages offered by private agencies. Rates per person range from Php 1,500 to Php 2,000, depending on the package.
So, there you have it! I hope I got you covered in this travel guide. If you need more information to help in setting up your itinerary to Honda Bay, feel free to leave a comment below.Give me two to three days to get back on you:)