Here is a comprehensive list of the tourist spots/destinations in Occidental Mindoro you should not miss.
Occidental Mindoro is one of the laid-back provinces in the Philippines. Thus, it makes up for a lifelong fun and adventure for those who prefer the off-beaten path. 
With proper marketing, however, the local authorities can catapult sustainable tourism to drive the economy forward while preserving the natural environment.
After all, Occidental Mindoro is home to fascinating natural wonders, many of which remain unknown. 
Foremost of which is its thriving coral ecosystem, which earned it the title, "Marine Wonderland of the Philippines." That's because it hosts the second-largest contiguous coral expanse in the world.
That alone puts it in the heart of marine biodiversity and a critical ecological sanctuary. But there is more that. 
Here are some of the beautiful places in Occidental Mindoro. 
Quick Facts:
Location: MIMAROPA Region
Capital: Mamburao
Major Languages: Filipino, Ilokano, Bisaya, Kapampangan, English, Mangyan, etc.
Primary Livelihood: Agriculture
Behold Tourist Spots in Occidental Mindoro
1. Mount Iglit-Baco National Park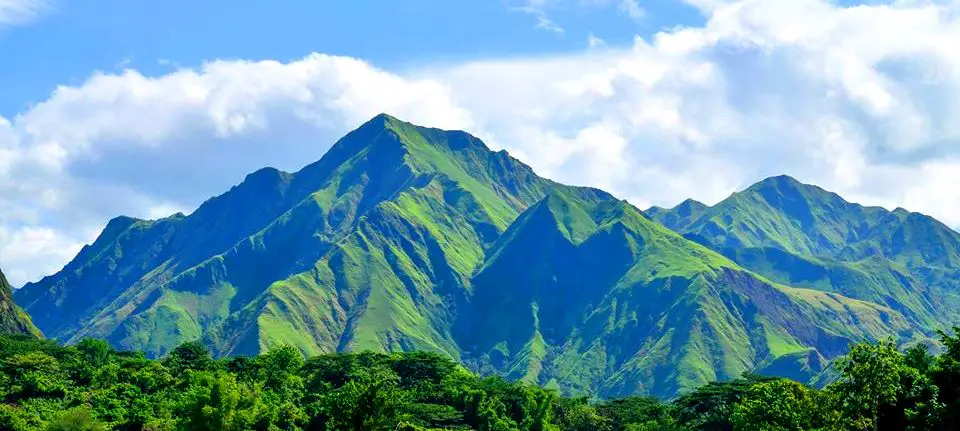 Home to the critically-endangered Tamaraws (water buffalo), the Mount Iglit-Baco National Park is one of the protect tourist spots in Occidental Mindoro. It's your ultimate getaway if you're chasing adventure.
Climbing to the summit of this park will lead you into the richness of the island. Its flora and fauna are unrivaled, and many species are only found here. That includes the Tamaraw, an iconic species for conservation in the Philippines.
You'll also explore mossy forests and scenic grasslands as you reach the higher elevations. At the peak, you'll get a breathtaking view of the sunrise or sunset. Plus, you'll get the chance to learn about the rich culture of the indigenous Mangyans who inhabit the mountains.
Location/Jump-off: Sablayan, Occidental Mindoro
Environmental Fee: Php 55 per person
Guide Fee: Php 1000 per day for every group
Ranger Guide: Php 500 per day for every group
2. Hulugaan Falls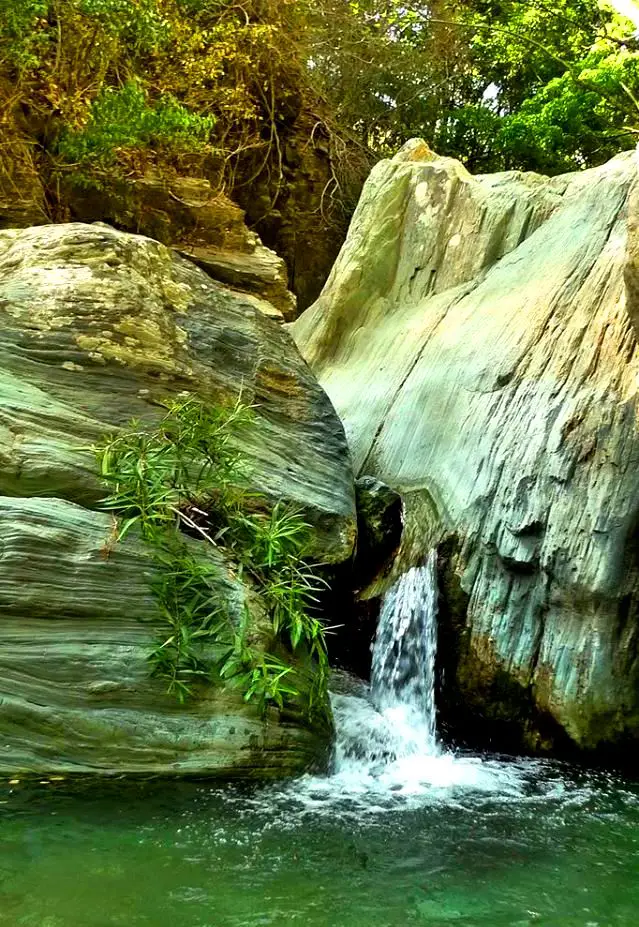 Hulugaan Falls is a series of mini-cascades that leads to a pebble beach. Some locals, especially youngsters, love coming here to escape the simmering midday heat. The waters are so refreshing that you could feel eased the moment you swim.
Location/Jump-off: Brgy Binacas, Lubang Island, Occidental Mindoro
 3. Apo Reef Natural Park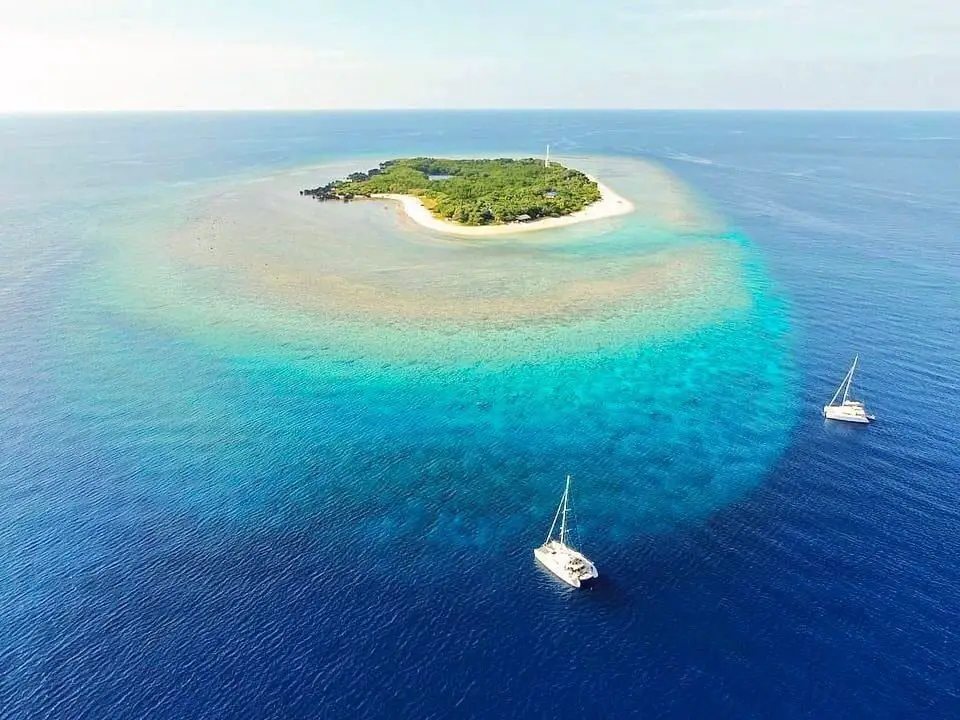 If you're into world-class diving sites, check out Apo Reef. It is considered as the second-biggest contiguous reef system worldwide, just after the Great Barrier Reef. It stretches unbroken for more than 34 kilometers.
These coral reefs teem with an incredible diversity of marine life. Among these are manta rays, sharks, turtles, jellyfish, and countless more. Whales also happen to pass by here from time to time. Just looking at the colorful corals is enough to make your visit here a lifelong experience.
Because of its beauty and bounty, Apo Reef is a protected sanctuary. Hopefully, proper implementation of ecotourism will help sustain it for generations to come. Today, it's one of the best tourist spots in Sablayan, Occidental Mindoro.
Location/Jump-off: Sablayan, Occidental Mindoro
Entrance Fee: Php 225 per person
Diving Fee: Php 1,980 per person
Dive Master Fee: Php 500 per dive
Equipment Rental: Php 1,600 per person
4. Inasakan Beach
Often touted as the Boracay version of Occidental Mindoro, Inasakan Beach boasts of powdery white sands. The waters here are so clear that one can see fishes and other marine creatures swimming. 
Despite its beauty, it remains one of the off-beaten tourist spots in Occidental Mindoro. That's what adds charm to this destination. Until today, it remains underdeveloped, which is a good thing because it sustains the pristine condition of the beach.
There are only a few cottages set amidst the backdrop of coconut palms. 
Location/Jump-off: Ilin Island, San Jose, Occidental Mindoro
5. Pandan Island Resort
Pandan Island Resort is considered one of the best resorts in the Philippines. That's not to say it has the modern luxuries you'll find in popular resorts across the world. But what makes this unique is its rustic setting. 
It's a good thing that the locals were able to preserve the natural beauty of the islands. They continue to do so via ecotourism activities. Among the things, you should not miss here snorkeling, swimming, scuba diving, and beach sports such as volleyball.
You'll surely love the fun and thrill here, and you'll also get the chance to mingle with the lively locals.
Location/Jump-off: Sablayan, Occidental Mindoro
6. Besay Falls
Consisting of a series of cascades, Besay Falls is another spot that makes up for a rejuvenating escape. Plunge into the deep pools with crystal-clear waters and experience relaxation and healing.
Location/Jump-off: Brgy Tambo, Ambil Island, Occidental Mindoro
7. White Island
Locals have a lot of interesting stories about the island. They often call it "Manadi Island," which translates to "Sudden Disappearance." Accordingly, the island just suddenly disappeared a long time ago, and then it appeared again. 
It's only a small island with a creamy-white beach. It's also an ecological sanctuary as turtles nest on its shore. 
The surrounding waters teem with fishes, thus, local fishermen troop here to partake of the bounty. It's a great place to unwind since few people come here.
Location/Jump-off: San Jose, Occidental Mindoro
8. Kalong River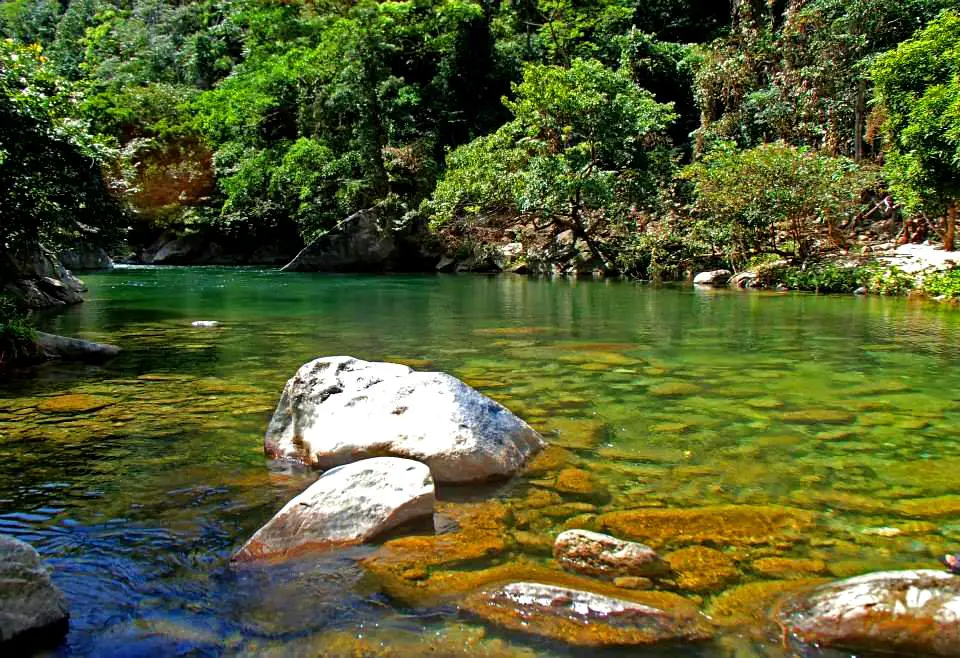 Kalong River emanates from the majestic mountains of Mount Iglit-Baco National Park. It's known for its beach-like attributes. That because it has extensive and sandy banks. Many locals love to come here to do picnics or camping because of the tranquil environment.
The waters of the river are so crystal-clear that one can't help but jump for a refreshing swim. It's so clear that you can sometimes see fishes or crabs in the waters. 
To get here, you'll have to trek for hours. That is why it is recommended for ardent adventurers and hikers. Along the way, you'll get a semblance of rural life. You can also have meaningful interactions with the indigenous Mangyans who live a simple life here in harmony with the natural environment.
Location/Jump-off: Abra de Ilog, Occidental Mindoro
9. Calawagan Mountain Resort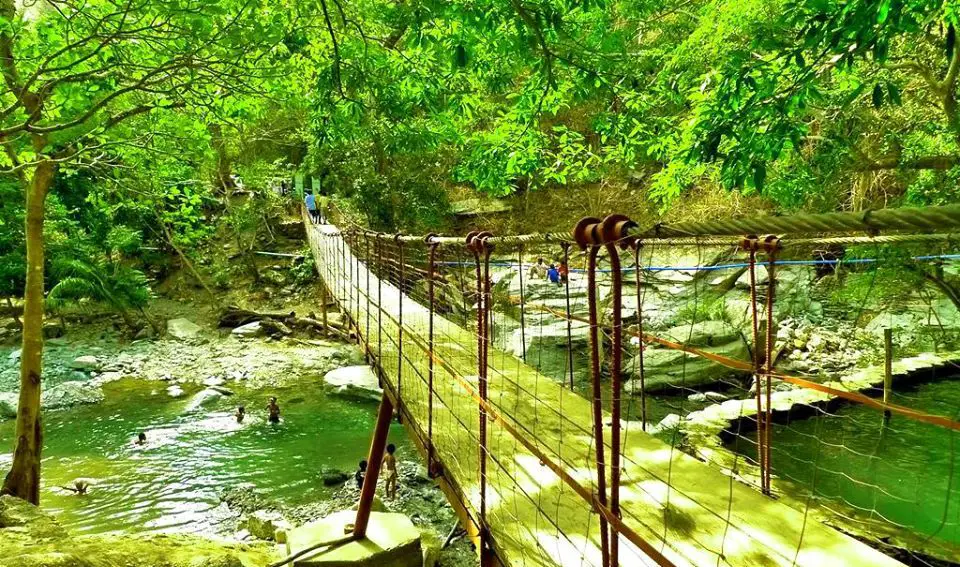 If you're done exploring and relishing beach resorts, you might want to try a different experience at Calawagan Mountain Resort. Set on the slopes of forest-clad mountains, the resort gives you an experience of the hinterlands.
Here, you'll find swimming pools with crystal-clear and cold waters coming directly from the Canawagan River. You can also swim on the pools of the river and go following it to witness beautiful rock formations.
Location/Jump-off: Brgy Alipaoy, Paluan, Occidental Mindoro
10. Mamburao Beach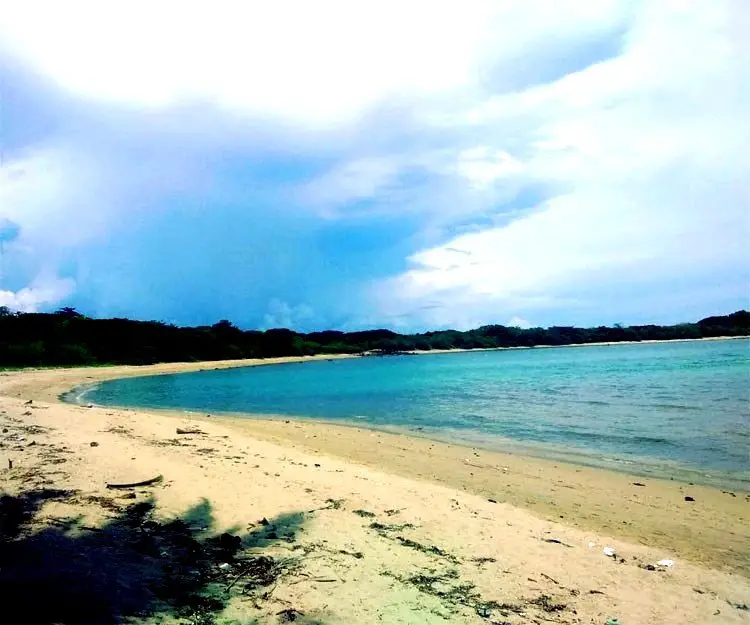 Mamburao Beach is one of the famous tourist spots in Mamburao, Occidental Mindoro. Its extensive stretch of sandy beach attracts hundreds to thousands during weekends and holidays. 
Enjoy relaxing on the shore or go swimming in its blue waters. If you're planning for an overnight stay, numerous resorts and accommodations are lining the beach. 
Location/Jump-off: Mamburao, Occidental Mindoro
11. Ragara Beach
Another off-beaten tourist spot in Occidental Mindoro is Ragara Beach. It features a long stretch of powdery sands fringed by coconut trees. 
If you wish to stay here for long, check out Ragara Beach Resort, which offers simple amenities. Don't miss out on their sumptuous seafood meals. 
Location/Jump-off: Calintaan, Occidental Mindoro
12. Ambulong Island
The province just never runs out of beautiful beaches to explore. That's also what you will say when you visit Ambulong Island. Enjoy strolling on its powdery and white sand beaches as you relish the mesmerizing view of the sea.
Coral reefs also abound, making the site ideal for snorkeling. Enjoy swimming with the colorful fishes as you soak in the beauty of its marine underworld. If you're up for more, you can go exploring other diving sites near the island.
Location/Jump-off: San Jose, Occidental Mindoro
13. Onoda Trails and Caves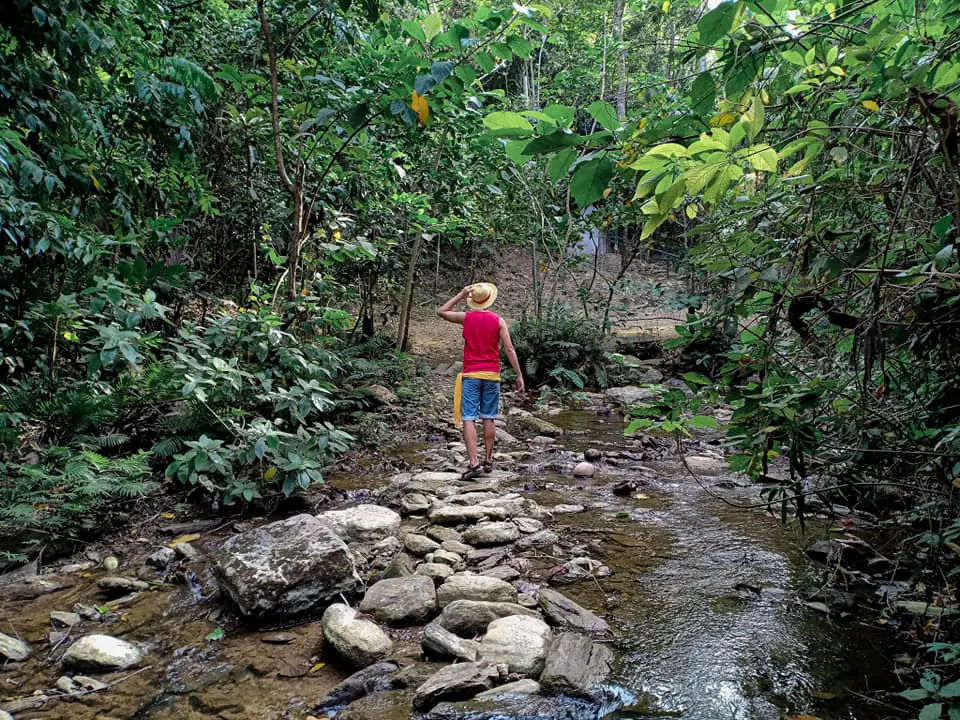 If you've heard of a Japanese soldier who refused to surrender even years after World War II, you might want to visit the Onoda Trails and Caves. It features the hideouts and escape routes of Lt. Hiroo Onoda and his troops. 
The trail is around eight kilometers and goes through four caves. As you navigate across these, you'll also discover century-old trees, crystal-clear streams, and different wild animal species. Following the trail will make you feel like you are living the adventurous life of the soldier. 
Location/Jump-off: Lubang, Occidental Mindoro
Entrance Fee: Php 25 per person
14. Presing Park
Presing Park is one of the historical tourist spots in Occidental Mindoro. One of the hills here is a witness to the Sablayenos, who bravely fought the Moro pirates during the 1700s. Here, you'll find a century-old canon and a light beacon. It's an open hill, making it a vantage point for viewing the sunset.
Aside from sightseeing, other things you can do here are rappelling, wall climbing, zip-lining, and many more.
Location/Jump-off: Sablayan, Occidental Mindoro
15. Lumang Simbahan
The Lumang Simbahan is one of the oldest churches in the country, dating back to the Spanish times. One could just wonder how the church remains intact even though it was built with lime. 
According to some locals, the church had underground tunnels before it was renovated. They say that the Japanese soldiers used these as escape routes in World War II.
Location/Jump-off: Brgy Poblacion, Sablayan, Occidental Mindoro
16. Agbalala Falls
Agbalala Falls is one of the most preserved tourist spots in Occidental Mindoro. It cascades like heavenly drizzles amidst lush foliage. It measures around 35 meters high with a small but deep pool. The waters are crystal-clear, emanating from pristine forests upstream.
Location/Jump-off: Brgy Wawa, Abra de Ilog, Occidental Mindoro
Trekking Time: 15 minutes
Operating Time: 8 AM to 5 PM
Entrance Fee: Php 10 per person
17. Papali Falls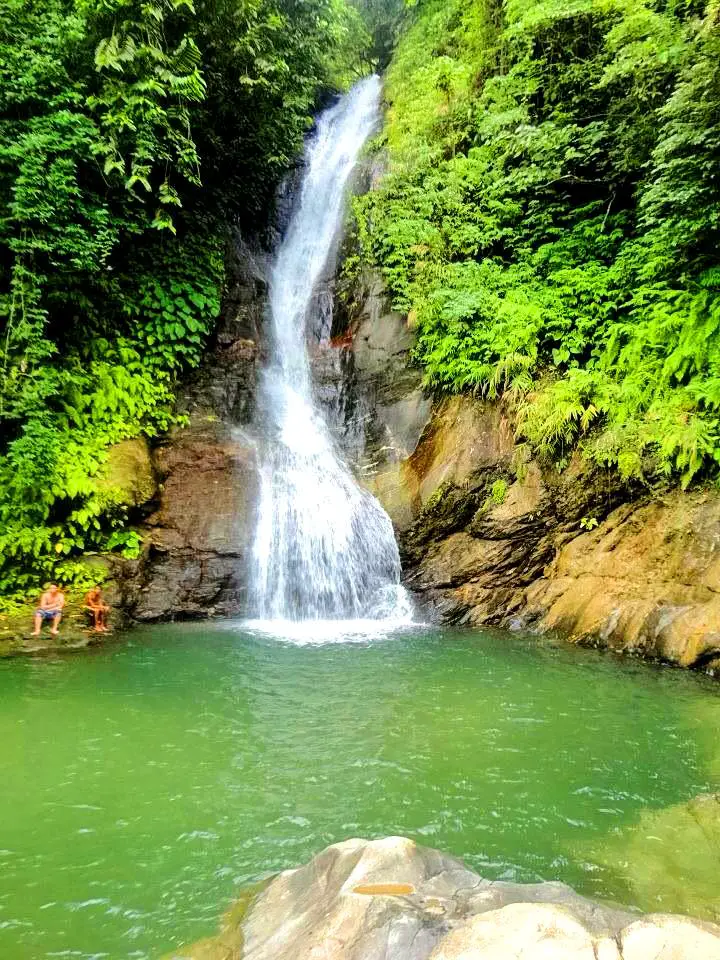 If you want to level up your adventure after enjoying Agbalala Falls, trek your way to Papali Falls. It measures around 60 feet high and cascades lazily on the face of a cliff. Big boulders surround its deep pool and locals love to use these as jumping or diving platforms.
Location/Jump-off: Abra De Ilog, Occidental Mindoro
Related Articles: