Amidst the silence ushered by the COVID-19 pandemic, the rumble of bulldozers and the roar of chainsaws echo on the remote village of Lias in Barlig, signifying an ongoing project that puts into peril the rich natural resources of the community.
A road project is penetrating a pristine mossy forest in Brgy Lias Silangan, Barlig, Mountain Province, threatening critically-endangered species including giant almaciga trees and the Philippine Monkey-Eating Eagle.
The road project is implemented by the Department of Public Works and Highways (DPWH) under the "Network Development Program-Construction of Missing Links/New Roads, Tanudan-Barlig-Ifugao Road, Mountain Province." The contract amounts to Php 9, 509, 007.06.
Farm to Market Road?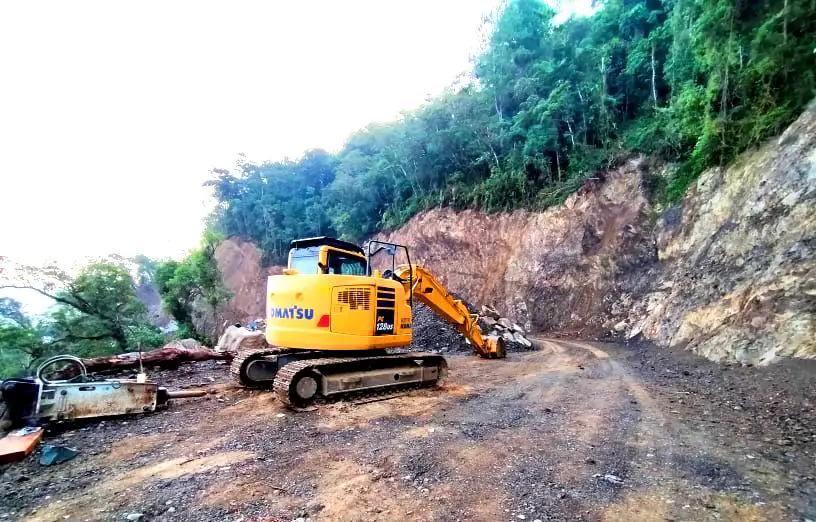 According to the proponents, the road project aims to connect the farming sitio of Kangao and the national highway to boost agricultural production.
Sitio Kangao covers more or less 3 hectares and most rice fields have been abandoned. The forest of Changsuy feeds a brook that irrigates these rice fields all year round. Dipterocarp forests that teem with wildlife such as hawks, hornbills, and rafflesia flowers surround it.
To reach Kangao, one needs to walk for an hour from Lias proper, following a mostly paved path.
Due Process Not Followed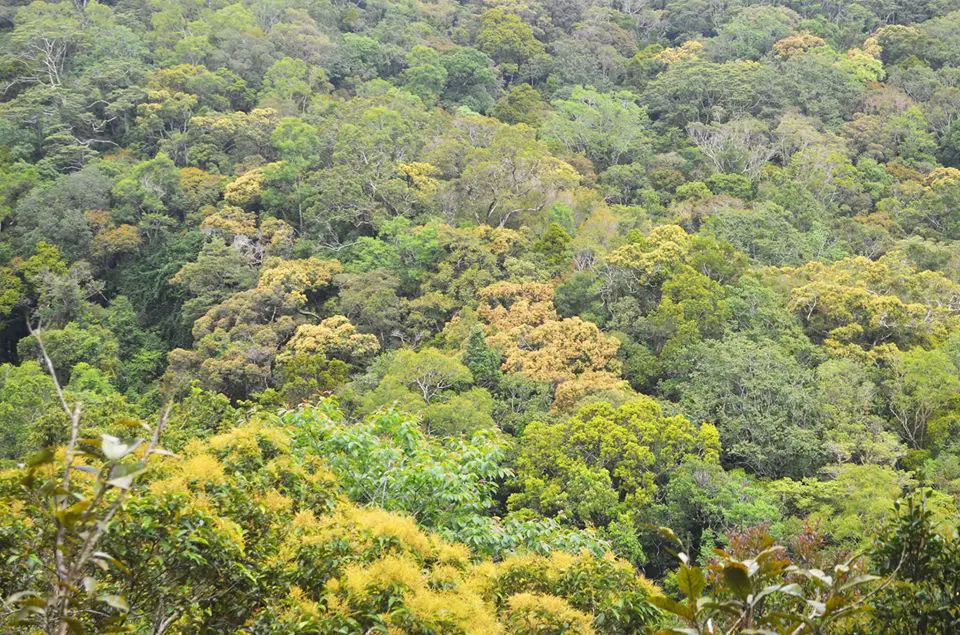 Mr Arbee Talastas, President of the Lias Tribe Indigenous Peoples Council, underscored in a petition letter addressed to the DPWH that the Lias community was not properly consulted regarding the project.
This is in direct violation of the Indigenous Peoples Rights Act (IPRA) which requires the participation of key stakeholders given that Lias is an Indigenous Cultural Community (ICC).
He also stressed in the letter that the proponents of the project should show full transparency from the planning to the implementation stage.
"We, therefore, request the immediate conduct of public consultation to arrive with acceptable Road Development plan that will boost agricultural productivity and inclusive economic growth," urged Talastas.
A Biodiversity Hotspot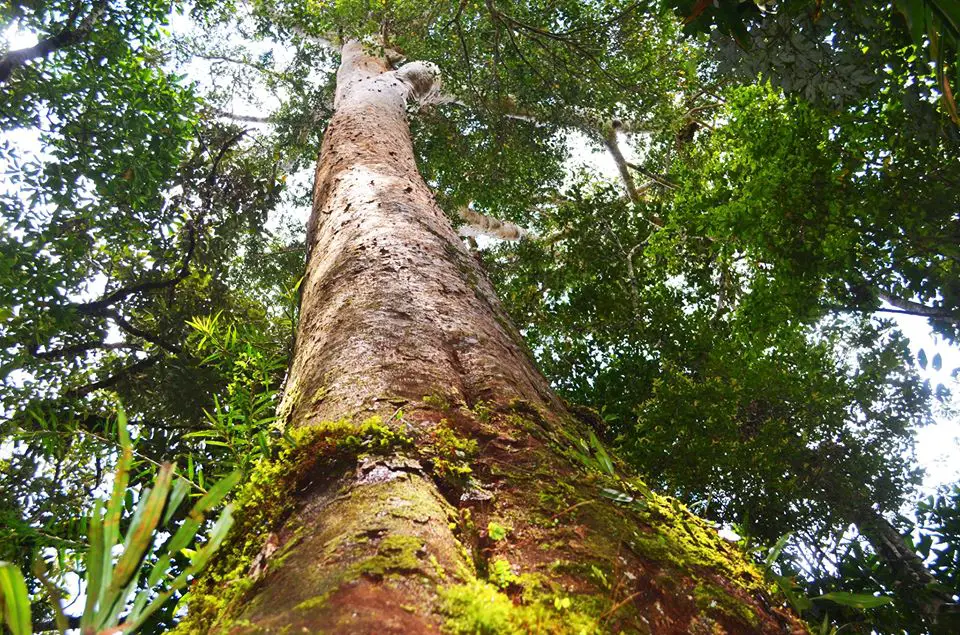 The forest in Changsuy is part of the larger rainforest of Barlig municipality, dubbed as the "Last Ecological Frontier of Mountain Province."
Mossy and dipterocarp forests cover more than 85% of Barlig. That is home to an unaccounted flora and fauna species including the almost extinct Philippine monkey-eating Eagle.
Among other locally-identified species here are civet cats, Northern Luzon cloud rats, deer, wild pigs, doves, and many other bird species. Until today, no intensive documentation of Barlig's flora and fauna has been done.
The forest of sitio Changsuy also hosts the critically-endangered Almaciga softwood trees, considered among the largest tree species in the Philippines. Some of these reach more than 60 meters high and it takes ten persons to circle the buttress. Locals say that these are possible nesting sites of the Philippine Eagle.
A number of these almaciga trees stand on the direct path of the road project.
Eco-Friendly Alternatives
Dr. Michael Bengwayan, a Filipino scientist and director of the Cordillera Ecological Center, shared in an online interview that road projects like that are detrimental not only to the forests and wildlife but also to the socio-cultural values of the locals.
"There is no need to destroy the forests to boost the local economy. There are alternatives that do not compromise the natural environment. One of which is ecotourism," stressed Dr. Bengwayan.
Dr. Bengwayan shared that ecotourism helped uplift communities from poverty in different communities especially in Palawan and Surigao while protecting the natural environment and preserving local culture.
In relation, Dr. Bengwayan stressed that the loss of forests exacerbates climate change and make communities even more vulnerable to its catastrophic impacts.
"Forests are not only an important supplier of ecological services such as water but also an important carbon sink. They protect us from both natural and man-made calamities," added Dr. Bengwayan.
Road Project Threatens Irrigation System
A local of Lias shared the forest in Changsuy and the adjacent areas are one of the major source of irrigation for rice fields in Lias. He shared that clearing the forest would deplete water supply and dry affected rice fields.
"Usa ay source nan chanum tako ad Lias ken nu achi cha funakun loket cha ay lota keta nu umalin tyfun ket ichakas nan papayew ad baba," the anonymous interviewee shared.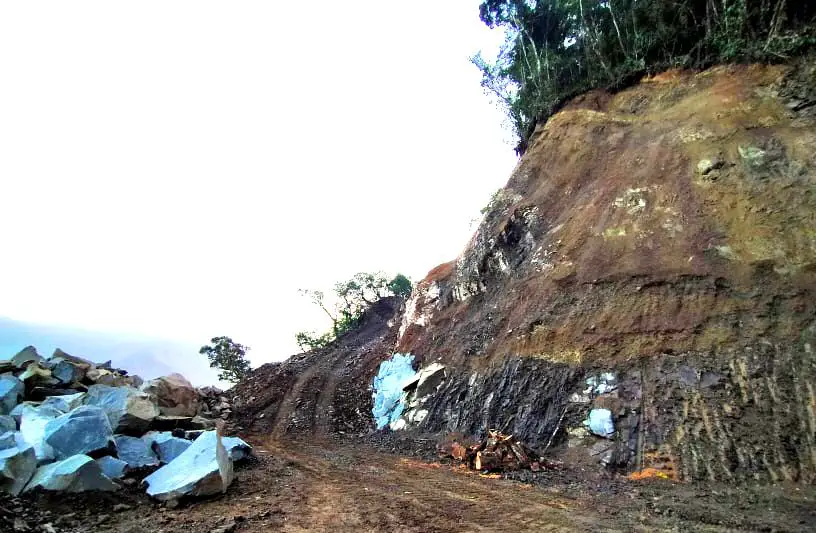 It is recalled that a similar DPWH project undertaken in 2016-2017 along the national road within Lias Silangan caused the destruction of rice fields when waste materials and soil from the site were carried away by the raging waters during a typhoon.
The dumped materials also damaged at least 10 communal irrigation aside from the massive silting of rivers and destruction of the existing biodiversity. Until today, the damages have not been restored and the proponents were not held accountable.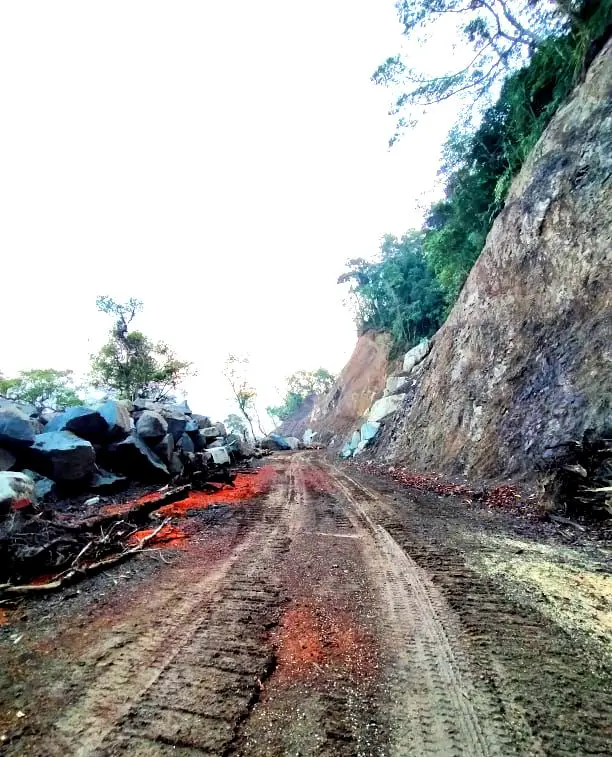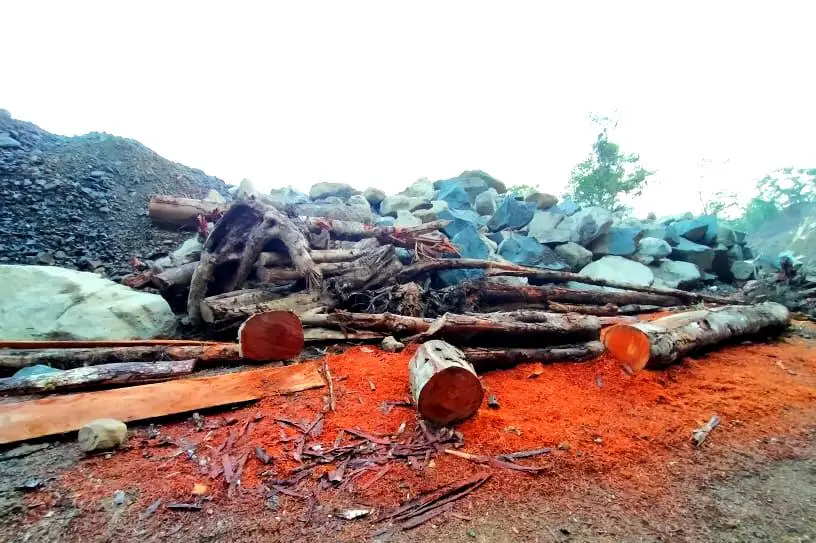 "Kuta masayangan ay nan kanna ay pagpag takuy enlablafan nan aap-u takud pus-uy ya kuwat machachael gapus lang ta laychun ay pagkwartaan nan tapina. Kawad na at ngay nan manlangrang-an nan anak takus kasin. (It's saddening that these forests resources which our ancestors fought for are now being ravaged to make money for a few. Where will our future children play?," said another anonymous interviewee.
NOTE: This is a developing news story. Some interviewees were not mentioned in this article for their welfare and protection.
Extra Photos of Threatened Changsuy Forest