Explore the historical, natural, and cultural tourist spots in Camarines Sur. This article features both famous and laid-back destinations including the best things to do.
Camarines Sur is rapidly rising into the ecotourism spotlight, owing to its numerous attractions. Most of these are nature-based, making it an ideal getaway for thrill, fun, and adventure. 
Whether you're looking for a white sandy beach or a misty mountain, the province's got it. Its ridge to reef landscape presents an endless opportunity for a lifelong journey. 
Without further ado, here are the must-see tourist spots in CamSur. 
1. Mount Isarog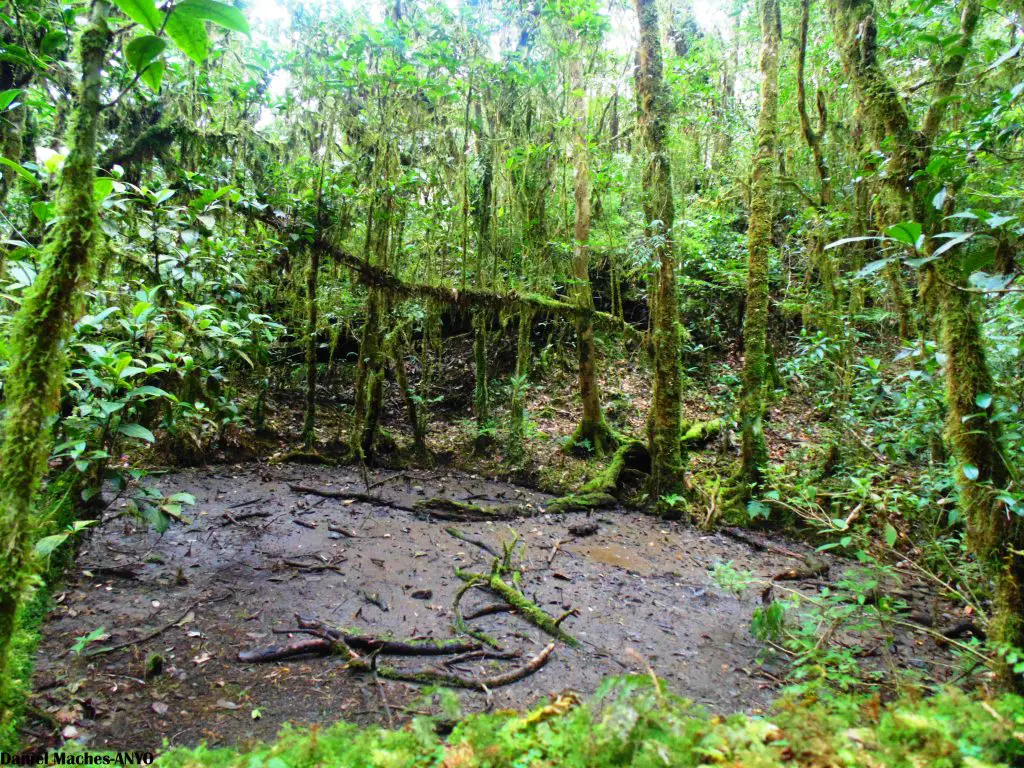 Standing mightily amidst the plains and hills is Mount Isarog. It's one of the protected tourist spots in Camarines Sur, owing to its rich but threatened biodiversity. Enchanting mossy forests cover the higher elevations while endangered dipterocarp forest occupies the lower elevations. 
These forests host a plethora of wildlife species, many of which can only be found here, including the Isarog cloud rat. On Mount Isarog's slopes, one can find numerous waterfalls with icy-cold and crystal-clear waters. 
A species of the world's biggest flower, the Rafflesia, also grows on the slopes of Mount Isarog. You're one lucky visitor if you chance on this during the blooming stage. 
Hiking to the summit will lead you into rustic encounters of a lifetime. Expect to trail on steep slopes, dense forests, and difficult terrains before finally reaching the peak of Mount Isarog. While at the summit, expect captivating views of the province varied landscapes.
Location/Jump-off: Brgy Panicuason, Naga City, Camarines Sur
2. CamSur Watersports Complex
CamSur Watersports Complex is one of the top tourist spots in Naga, Camarines Sur. Known for its world-class facilities, the complex offers a variety of activities such as waterskiing, wakeboarding, and wakeskating. 
The complex also features a 6-point cable ski system that revolves skier around the lake. From time to time, it serves as a venue for international water-related activities. Other amenities you'll see here are a restaurant, swimming pools, massage huts, and cabanas. 
Location/Jump-off: Brgy Carolina, Naga City, Camarines Sur
Operating Time: 8 AM to 6 PM
3. Lake Buhi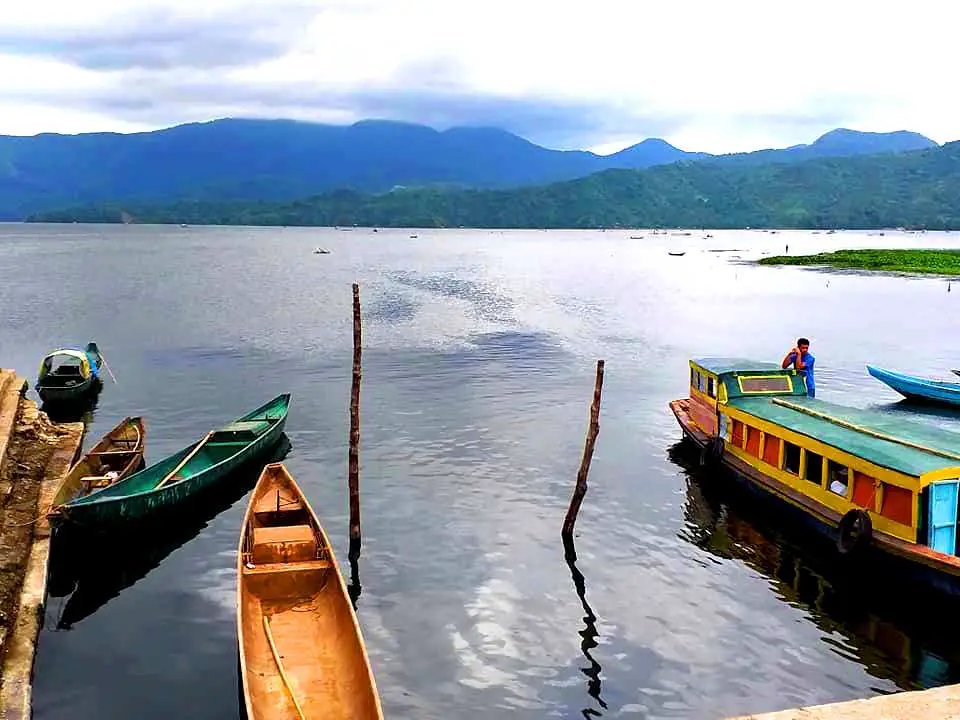 Where can you find the smallest fishes in the world that are served on plates? Right here at Lake Buhi. These tiny fishes are locally known as Sinarapan and are a favorite local delicacy. Nestled between majestic Mount Malinao and Mount Asog, the lake covers around 1600 hectares.
You can hop on a boat to relish the beauty of the lake and the surrounding lush sceneries. If you want to level up your visit, you can hike to the surrounding forests. There, you'll chance on different wildlife species such as parrots, monkeys, monitor lizards, and woodpeckers.
Location/Jump-off: Buhi, Camarines Sur
4. Malabsay Falls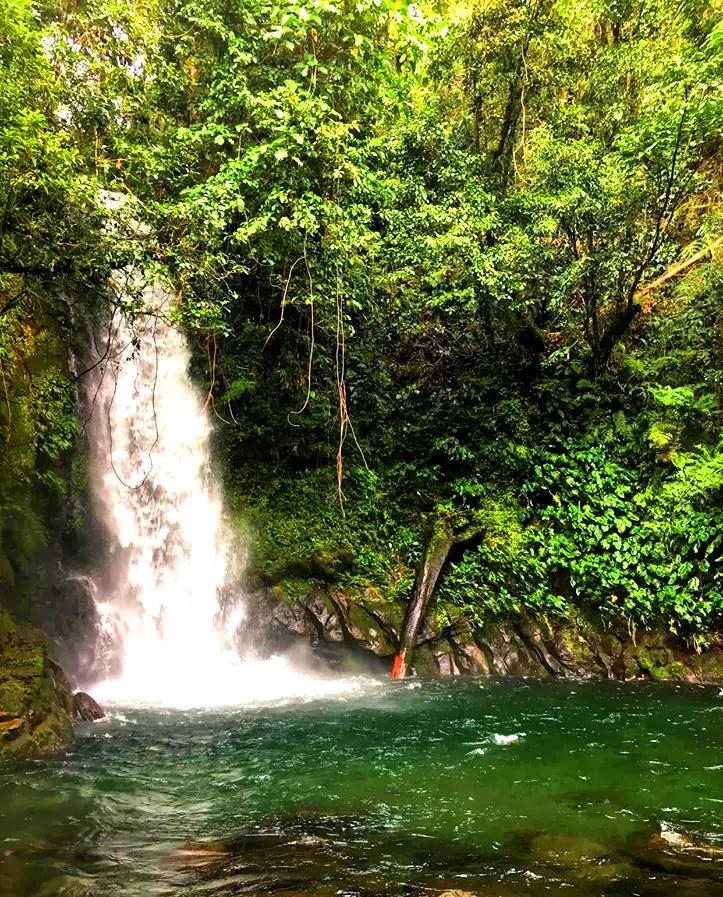 Malabsay Falls is one of the famous tourist spots in Camarines Sur. Located on the forest-clad slopes of Mount Isarog, Malabsay Falls cascades for some 40 feet. It carved a deep and wide pool with sparkling waters. 
For an adrenaline-junkie like me, one way to enjoy Malabsay Falls is to climb on one of the surrounding cliffs to jump or dive to the pool. Did I tell you? The waters are icy-cold, so expect hardened muscles. But expect healing and rejuvenation as well.
Pristine forests surround the waterfall, and when you're right in time, you can chance on blooming orchids. It's one of the best places to visit in Camarines Sur if you're into communion with nature.
Location/Jump-off: Brgy Panicuason, Naga City, Camarines Sur
Trekking Time: 10 minutes
5. Caramoan Islands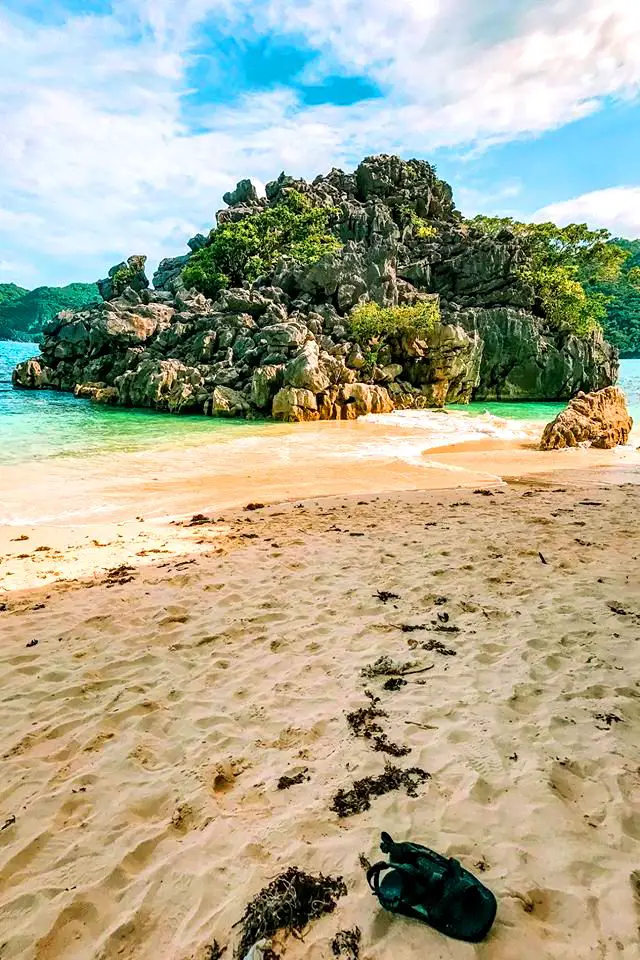 If you're looking for a memorable island hopping experience, don't miss visiting Caramoan Islands. Boasting of pristine white beaches and crystal-clear waters, the island is one of the secluded tourist spots in Camarines Sur. 
Because the surrounding waters teem with marine species and coral reefs, snorkeling is a favorite activity here. Want more after enjoying the sandy beach? Go spelunking on the hidden caves, meditate on remote lagoons, or climb nearby hills and stunning limestone rock formations.
Among the best islands here are Gota Island, Matukad Island, Hunongan Island, and Lahos Island. 
Location/Jump-off: Caramoan, Camarines Sur
6. Lahuy Island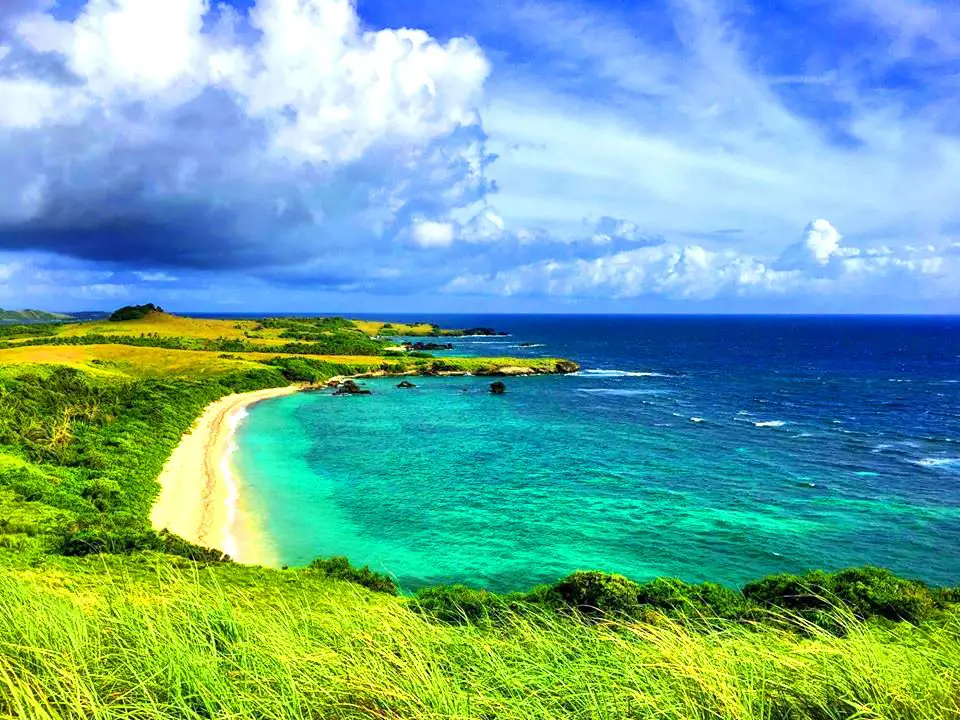 Seeking tranquility amidst the echo of the rushing waves and the rustling of trees? Ah, Lahuy Island should make up to your bucket list. It measures 10 kilometers long and 3 kilometers wide. 
Because of its secluded location, it's one of the off-beaten tourist spots in Camarines Sur. Enjoy strolling on the creamy-white beaches or navigating your way on the dense forests nearby.
For an introvert like me, there's just nothing like it just sitting here and thinking about life all day long.
7. Aguirangan Island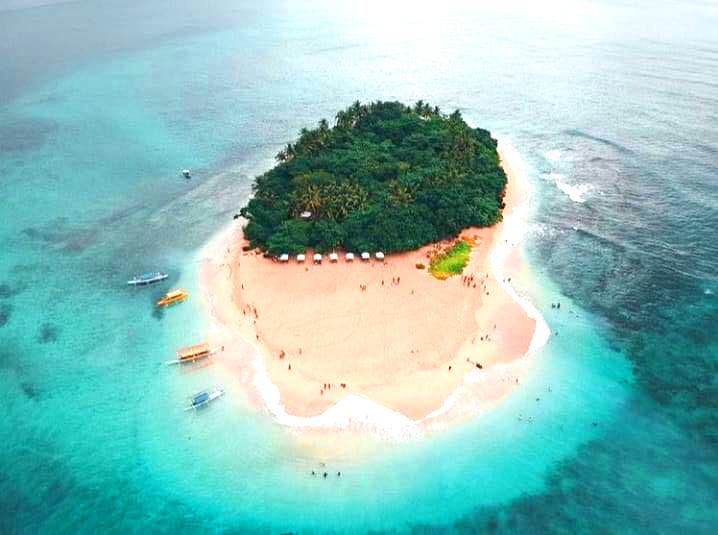 Want to get lost in a paradise so you can find yourself? Hmm. Check out Aguirangan Island, which has an area of about 2 hectares. It also boasts of powdery white sands circling the entire island.
But here's the catch. You don't get lost here. But surely, you'll find yourself lingering and relishing its beauty.
Play on the sands, climb coconut trees, or swim on the turquoise waters. Corals are everywhere, so don't miss snorkeling here and exploring the sea's bounty and beauty.
Location/Jump-off: Presentacion, Camarines Sur
8. Penafranca Basilica Minore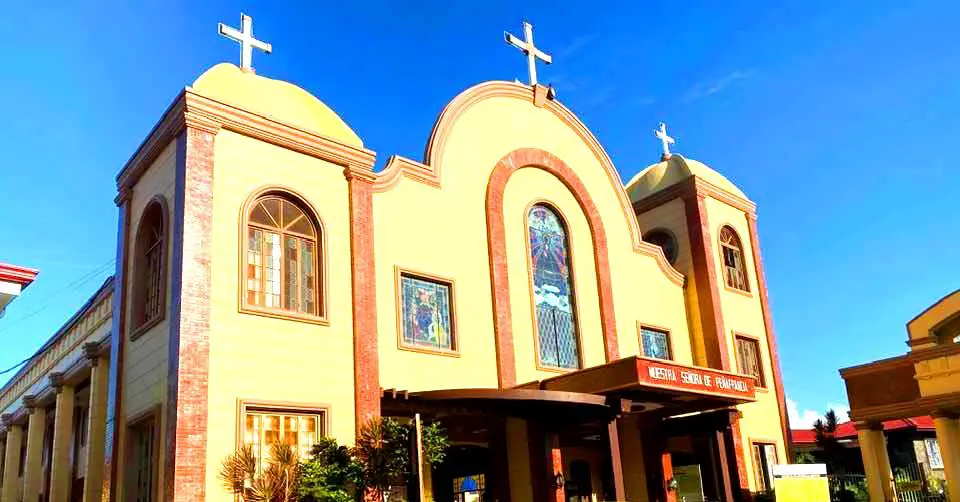 Otherwise called Our Lady of Penafrancia Church, the Basilica is one of the historical tourist spots in Camarines Sur. It dates back to the Spanish regime and has been a tangible witness to the province's rich culture and history.
It features Baroque style architecture with stunning window glasses and artistic interior.
The church hosts the miraculous image of the Virgin Mary, who is also the city's patroness. Thousands of Catholic devotees troop to the church every year.
Every September 17, the locals celebrate a feast that draws millions of pilgrims and visitors.
Location/Jump-off: Penafrancia Avenue, Naga City, Camarines Sur
9. Caloco Beach
Caloco Beach is one of the newly-discovered tourist spots in Camarines Sur. Therefore, it makes up for an excellent adventure if you're into less touristy destinations like me.
Ah, there's just nothing like it sitting on the rocks while relishing the rustic beauty. No crowds. No modern noises. But only the impressive view of the beach and the sea.
Hopefully, the local authorities will revitalize efforts to ensure the sustainable management of Caloco Beach. It's a fragile resource that needs conservation policies and guidelines.
Location/Jump-off: Brgy Caloco, Tinambac, Camarines Sur
10. Panicuason Hot Spring Resort
Looking for the ideal weekend getaway for you and your family? Visit Panicuason Hot Spring. It lies on the scenic foothills of Mount Isarog. 
Here, you'll find multiple pools for both thermal and cold waters. The thermal springs indicate the volcanic feature of Mount Isarog while the cold springs are channeled from the pristine Inarihan River. 
Aside from swimming, other fun-filled activities here are wall climbing, zipline, Tarzan swing, zip bike, and rappelling. There are cottages available for both a day and an overnight tour.
Location/Jump-off: Brgy Panicuason, Naga City, Camarines Sur
11. Sabang Beach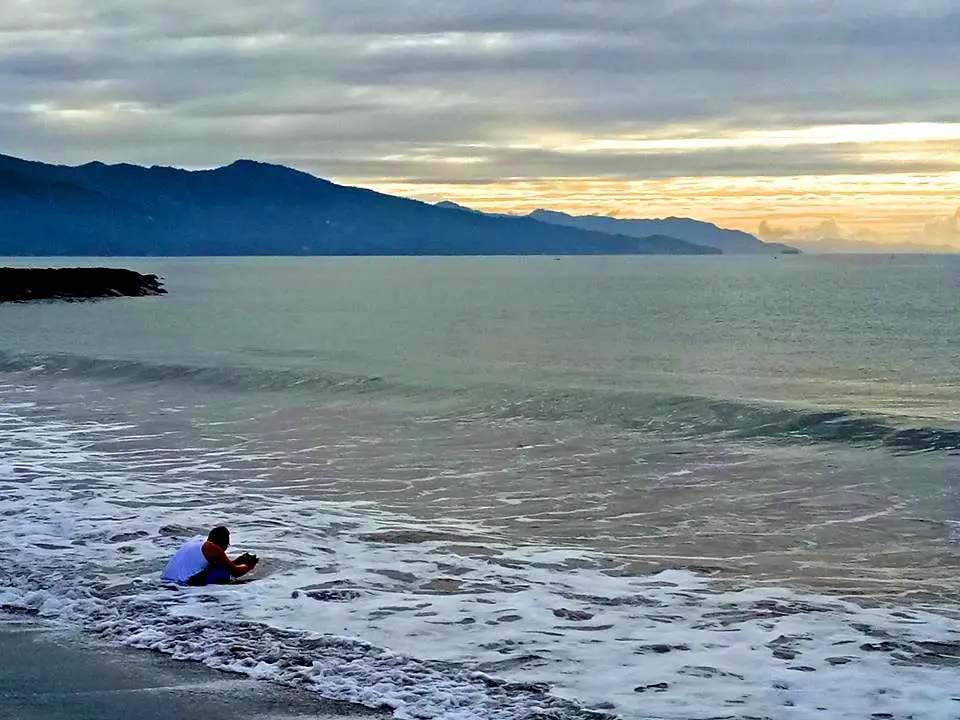 Sabang Beach is a locally-frequented destination. It features a stretch of brownish to dark sands that contrast with the blue waters.
Try a tanning moment on the beach or swim on the refreshing waters while riding the gentle waves.
On good weather conditions, you can see the towering Mt Mayon and Mt Isarog from here.
Location/Jump-off: San Jose, Camarines Sur
12. Hacienda De Naga Resort
Set amidst the backdrop of towering Mount Isarog is Hacienda De Naga Resort. The property covers a staggering 82 hectares. It presents meaningful and thrilling activities in both modern and rustic setups. 
It's most famous attraction is a pool, which gives you a sea-like experience because of automatically-generated waves.
Other things to do here are horseback riding, rappelling, ATV riding, rock wall climbing, trekking, and zip-lining.
Location/Jump-off: Brgy Carolina, Naga City, Camarines Sur
13. Itbog Twin Falls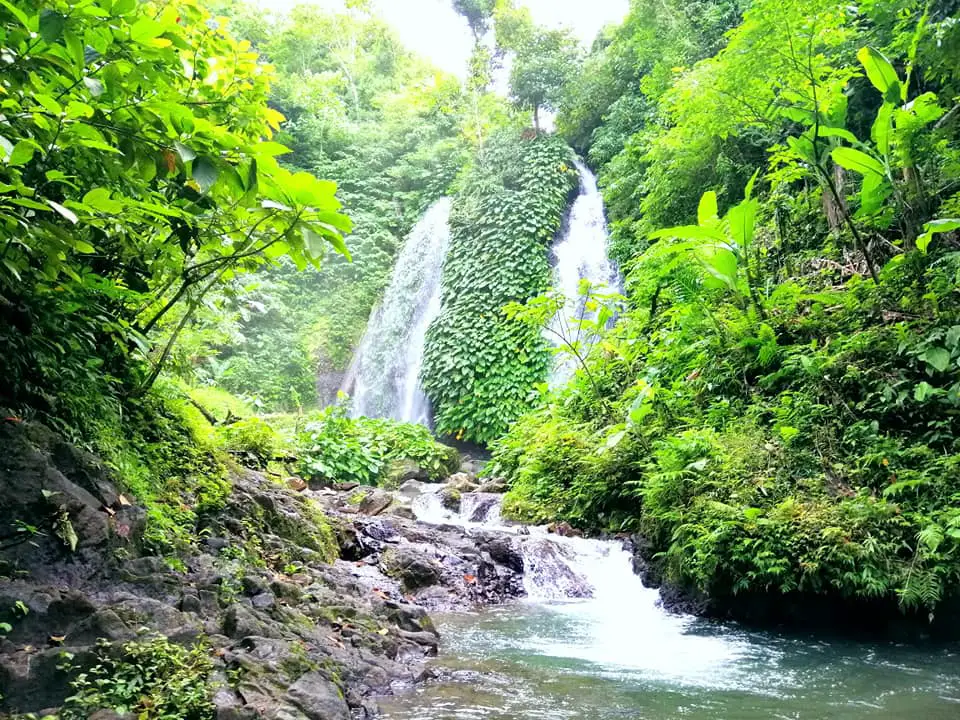 Hidden amidst lush foliages, one discovers the enchanting wonder of Itbog Twin Falls. With a height of 30 meters, the waterfalls cascade side by side with each other.
Enjoy sitting on one of the surrounding boulders as the falls' mists caress you. Or brave your way for a rejuvenating swim on its chilly waters.
Location/Jump-off: Brgy Sta. Cruz, Buhi, Camarines Sur
Entrance Fee: None
14. Mount Iriga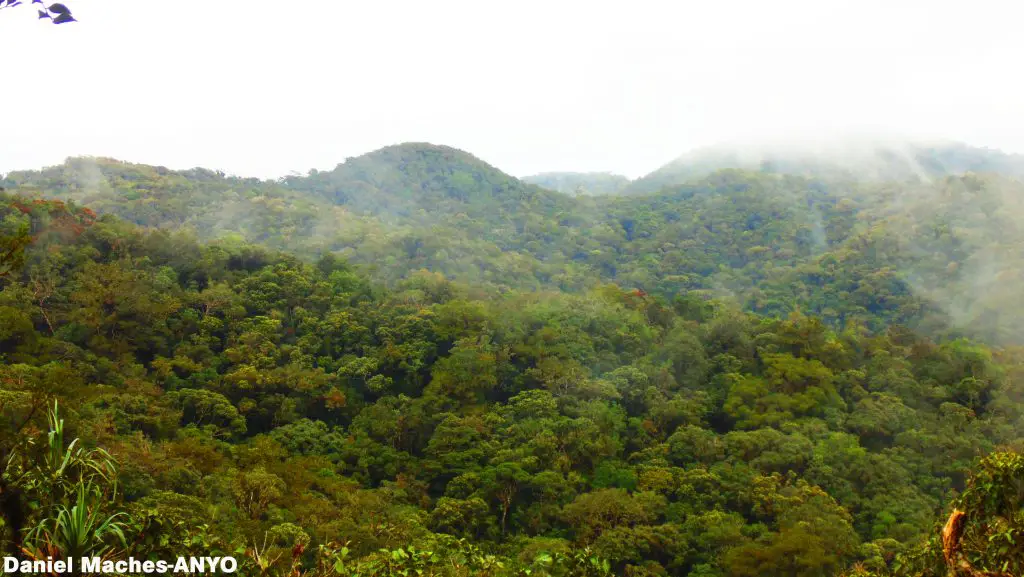 Also referred to as Mount Asog, Mount Iriga is an active volcano with dense forests covering its slopes. It's also a favor hiking destination in Camarines Sur.
The trail to the summit rewards trekkers with amazing flora and fauna diversity. From its peak, one can catch an entrancing view of the surrounding plains, mountains, and seas. 
Just like Mount Isarog, Mount Iriga boasts of rich flora and fauna species, many of which are endangered due to human exploitation.
Thankfully, the locals are promoting ecotourism to preserve the mountain while benefiting the local communities.
Location/Jump-off: San Ramon, Iriga, Camarines Sur
Elevation: 1,196 meters above sea level
15. Nalalata Falls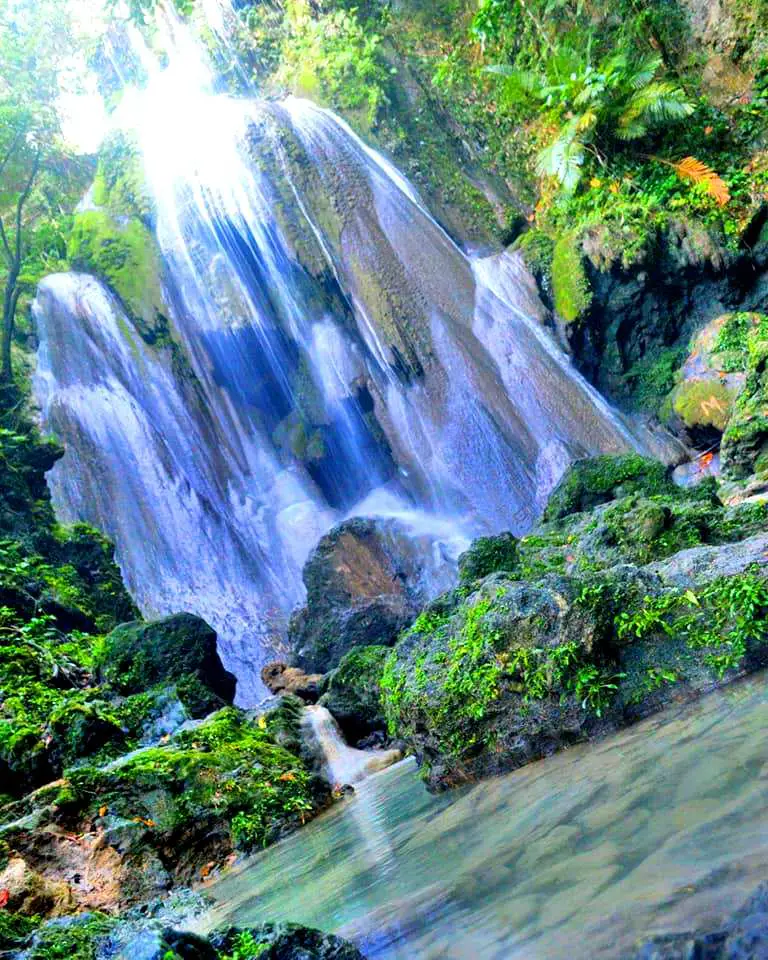 Nalalata Falls is another majestic cascade you should visit in Camarines Sur. Gushing our and gently descending on a scenic cliff, the waterfall is a sheer beauty to behold. Getting here is quite easy as the trail runs on gentle terrains.
What better way to enjoy Nalalata Falls than sitting or standing on its base while the cascading waters give a rejuvenating massage? Enjoy the cold waters relieving you from exhaustion as you marvel on the lush sceneries around.
To help maintain the pristine condition of Nalalata Falls, please don't just litter your waste anywhere. Keep your wrappers and bottles until you find a designated disposal area.
Nalalata Falls is one of the best places to visit in Cam Sur.
16. Shower Falls
17. San Francisco Church
18. Slide Falls
19. Enkanto Falls
20. White Pebble Beach Resort
Related Articles