Here is a comprehensive list of Oriental Mindoro tourist spots you should not miss.
Oriental Mindoro is one of the best eco-tourism sites in the Philippines. It's ridge to reef landscape hosts a variety of ecological wonders to see.
Pristine beaches, thriving coral reefs, cascading waterfalls, and majestic mountains are just among of these. Visiting the province, therefore, will lead you into a lifelong memory of fun, thrill, and adventure.
If you're planning to visit, here are the tourist attractions in Oriental Mindoro to see.
Natural Tourist Spots in Oriental Mindoro
1. Mount Halcon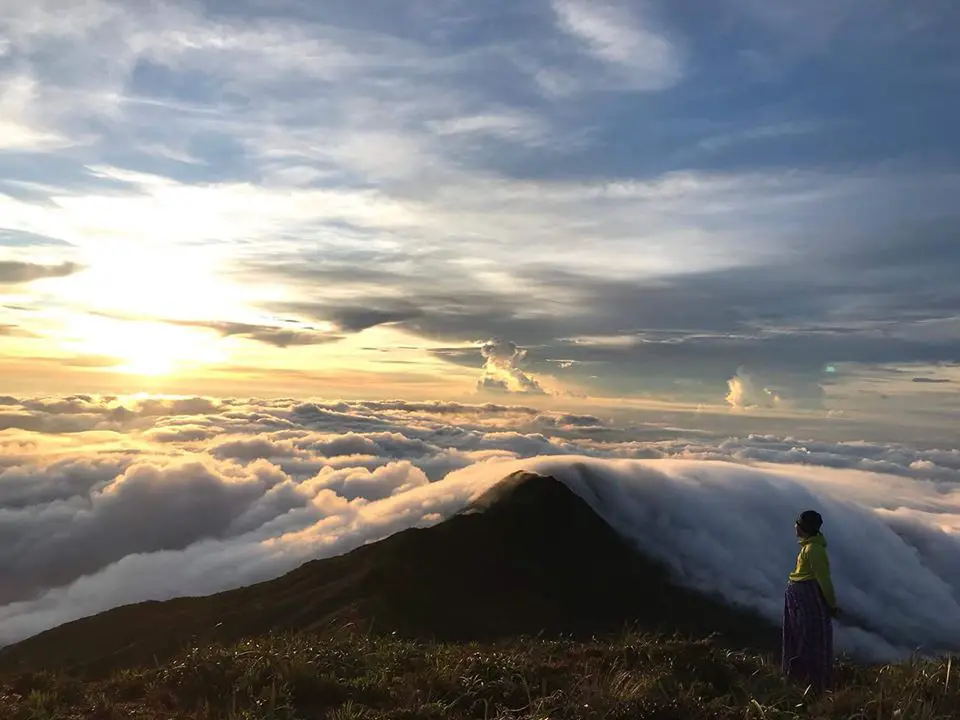 Mount Halcon soars to 8,484 feet above sea level, making it the 18th highest mountain in the Philippines. It is considered as the most difficult mountain to climb in the entire country.
Expect to cross brooks and rivers, trail on dense forests and steep terrains before finally reaching the summit.
But all these are worth it because of the marvelous sights to see including towering waterfalls, mossy forests, orchids, crystal-clear rivers, birds, and many more. It is one of the protected tourist spots in Oriental Mindoro.
2. Mt Iglit-Baco National Park
Mt Iglit-Baco National Park hosts the iconic tamaraw (a small buffalo), a critically-endangered species with only a few hundred left in the wild.
The park is their last refuge with an area of more than 75,445 hectares. Every penny you give when you come here helps in the conservation of these species.
Trekking to the park will also lead you into breathtaking mountain views plus sea of clouds. You'll also get the chance to learn the wonderful culture of the Mangyans who inhabit the mountains.
Location/Jump-off: Calintaan
Guide Fee: Php 1000 for a day tour + Php 500 for a ranger guide
Environmental Fee: Php 55 per person
3. Apo Reef Natural Park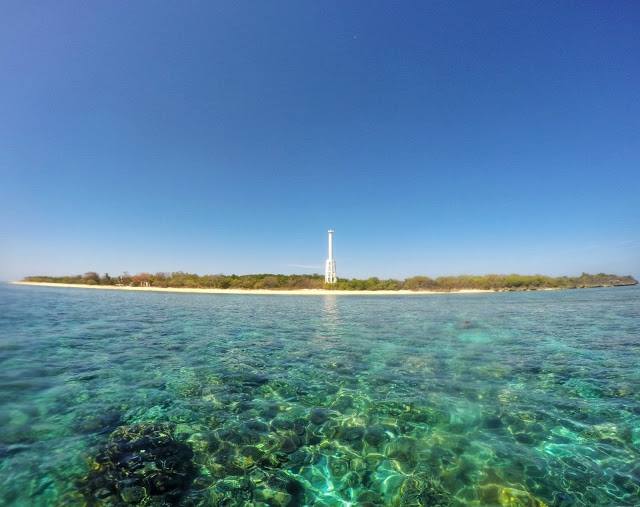 Apo Reef Natural Park is the Philippines' largest coral reef system and the second biggest in the world, after Australia's Great Barrier Reef. That places the country to the center of the world's marine biodiversity.
The reefs host over 500 marine species such as sharks, barracudas, turtles, and countless more. That makes it one of the best places for snorkeling or scuba diving.
Location/Jump-off: Sablayan
Entrance Fee: Php 225 per person
Diving Fee: Php 1,980 per person
Equipment Rental: Php 1600
4. Sabang Beach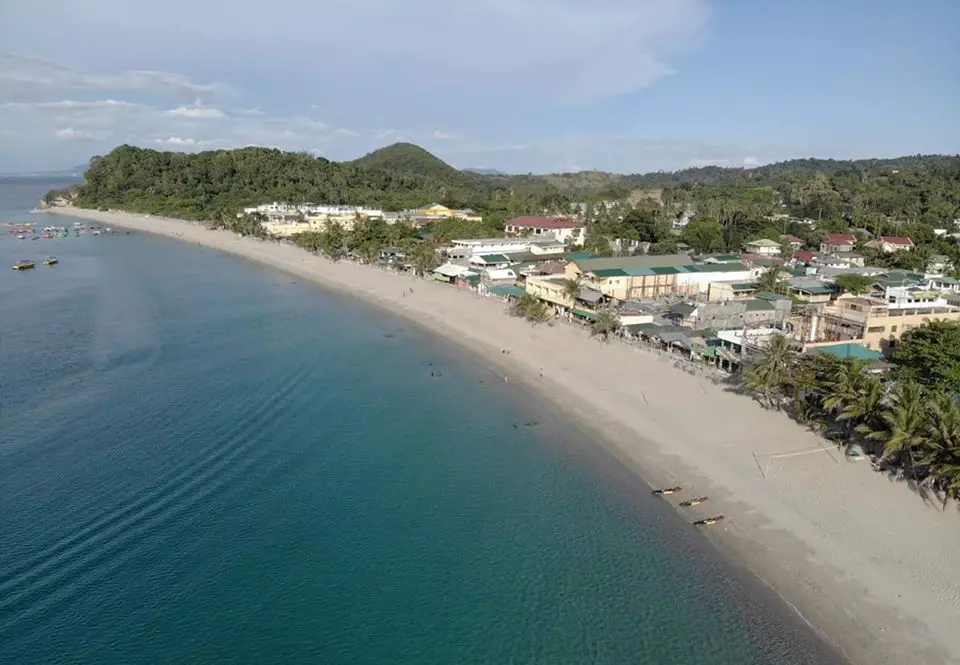 Sabang Beach is among the top tourist destinations in Oriental Mindoro. If you're that kind of traveler who opts for modern amenities, the beach has it all. Bars, restaurants, hotels, resorts, and inns line the beach.
You can party all day and all night here if you want. But if you want to escape the crowd, you can go snorkeling or diving as the seas here thrive with marine species.
Location/Jump-off: Puerto Galera
5. Alibatan Island
Alibatan Island is one of the best tourist destinations in Oriental Mindoro. Though it covers only four hectares, the island brims with various natural wonders such as white beaches, turquoise waters, and thriving coral reef ecosystems.
A lake nestles on the middle of the island. This serve as an important breeding site for seagulls and turtles. There are also nearby islets which you can include in your tour.
Location/Jump-off: Bulalacao
6. White Beach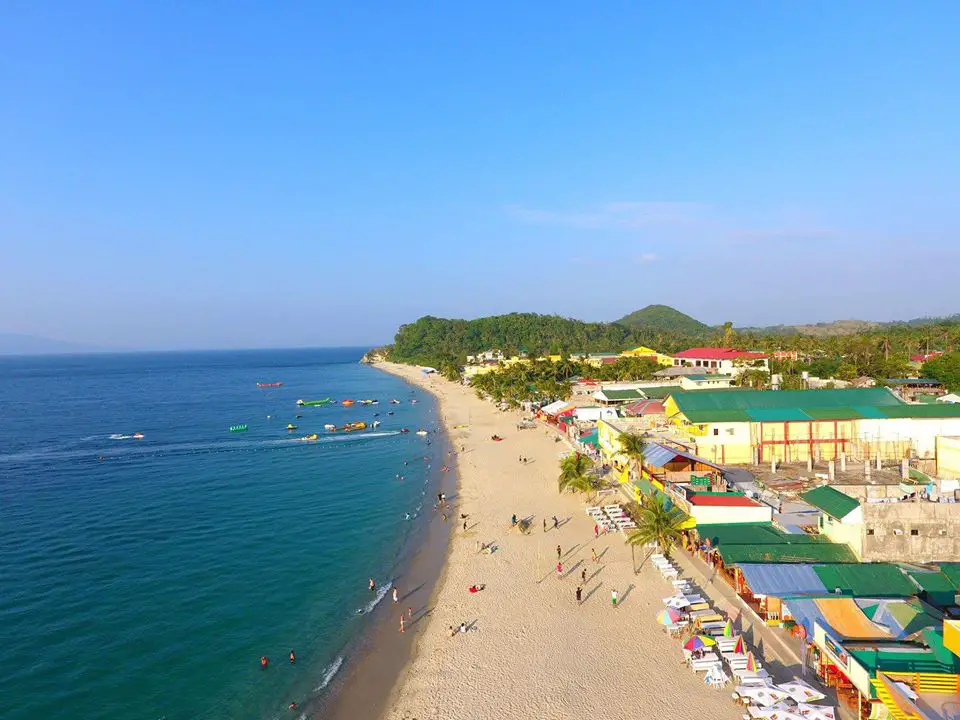 Dubbed as the Boracay of Mindoro, the White Beach boasts of a long stretch of powdery white sands. Hundreds to thousands of people troop here in a day especially during the summer months and holidays.
Among the fun activities to do are banana boating, snorkeling, swimming, and playing beach sports.
Location/Jump-off: Brgy San Isidro, Puerto Galera
Operating Time: 24/7
7. Walang Langit Falls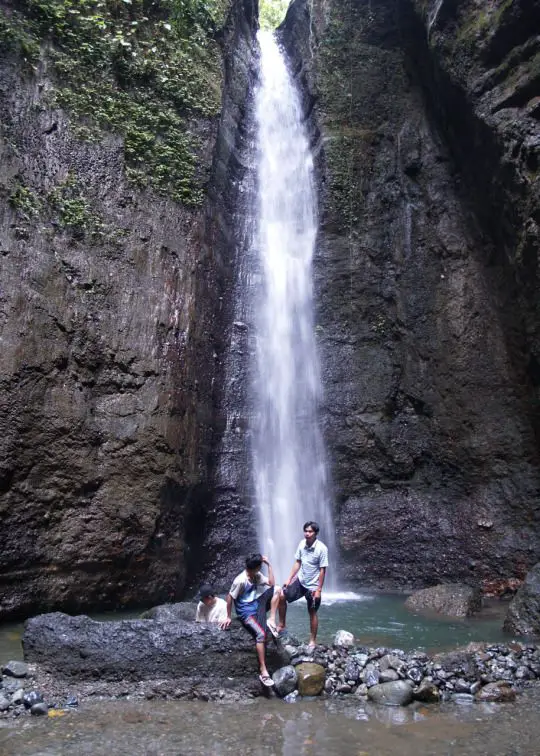 "WalangLangit" literally means, "no sky." The falls is named as such because if you're standing on its base, you can only see small sunlight. That's because of a thick vegetation covering the area.
Getting to the falls takes an extra douse of adventure but it's all worth it upon seeing its majestic view. It's one of the remotest tourist spots in Oriental Mindoro.
Location/Jump-off: Gloria
Guide Fee: Php 200 per person
8. Talipanan Beach
If you prefer a less touristy spot in Oriental Mindoro, check out Talipanan Beach. It also features an extensive stretch of fine, white sands. Set amidst the backdrop of tropical mountains and jungles, the turquoise waters here are truly inviting.
Although not as busy as the White Beach, Talipanan Beach offers you a ton of activities to enjoy such as swimming and snorkeling.
Location/Jump-off: Puerto Galera
Operating Time: 24/7
9. Aninuan Beach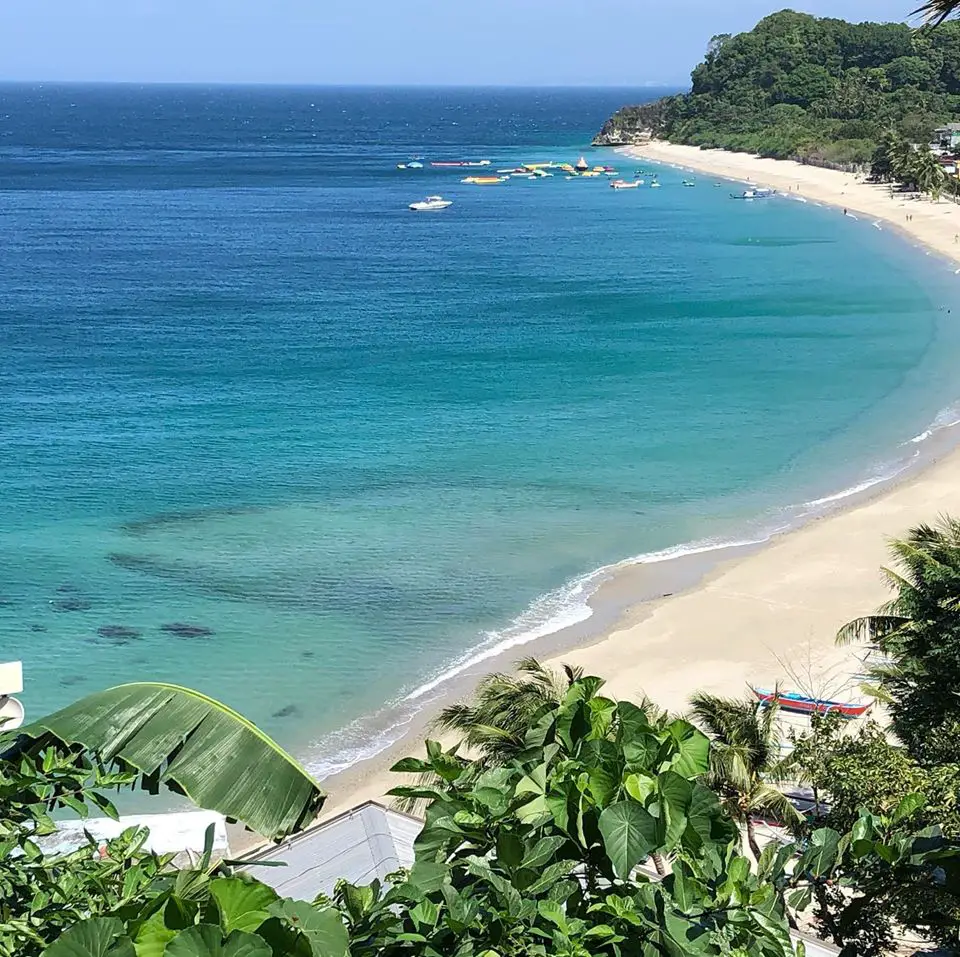 Aninuan Beach is just right across Talipanan Beach and you can reach it by crossing the rocks separating them. Because of the thriving seas, snorkeling and scuba diving are favorite activities here.
Both locals and tourists also love coming here to catch a magnificent view of the sunset. There are beach front restaurants where you can have sumptuous dinner with your family or friends.
Location/Jump-off: Brgy Aninuan, Puerto Galera
10. Tamaraw Falls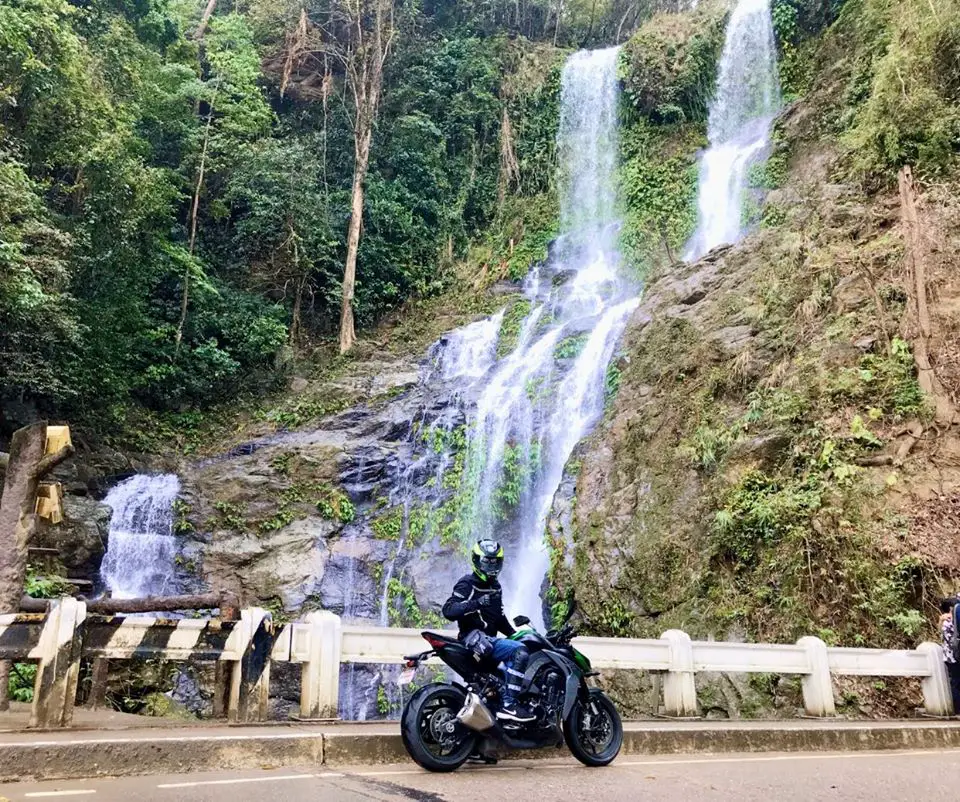 Gushing out amidst lush forests, Tamaraw Falls is a majestic beauty measuring 423 feet high. It is a multi-layered cascade with the main layer seen on the road.
Many passersby love stopping by here to shoot Instagrammable photos or to just enjoy the rustic sceneries. The falls has a small and shallow pool where you can have a refreshing dip. You can also stand on the base of the waterfall and have a rejuvenating massage.
Location/Jump-off: Brgy Villafor, Puerto Galera
11. Tukuran Falls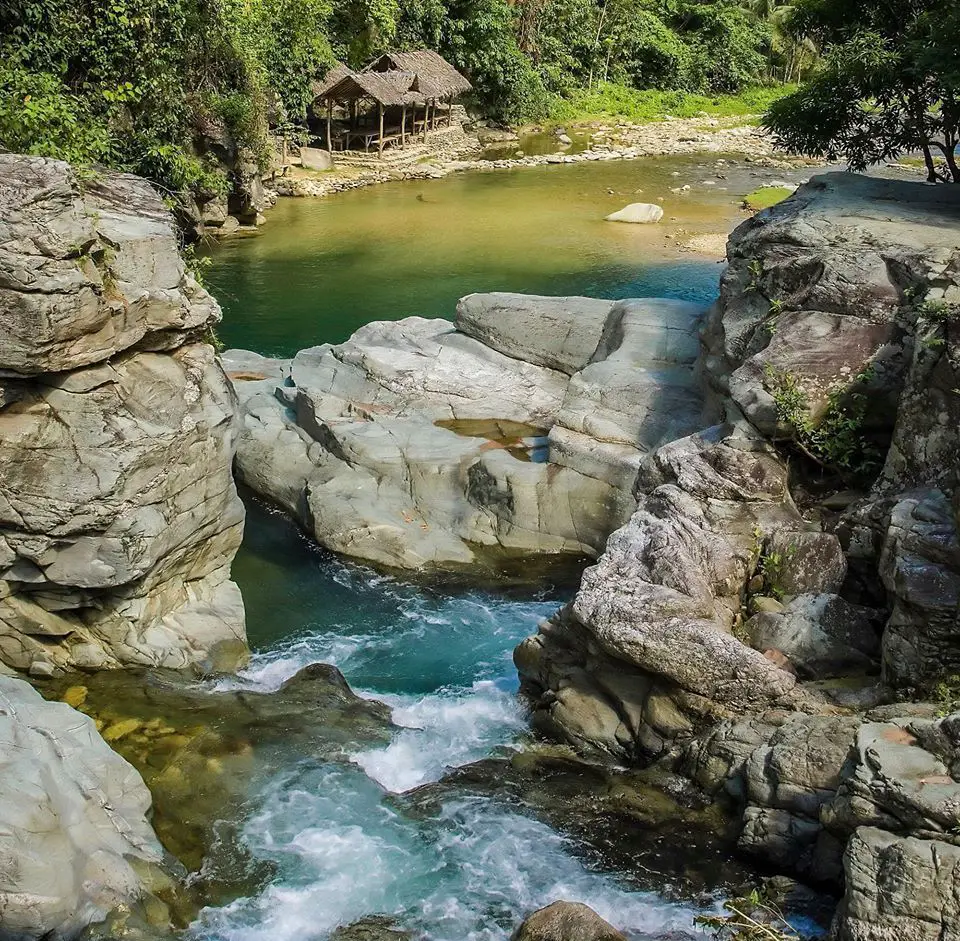 If you're done with beaching, why not level up your adventure by visiting Tukuran Falls. Dubbed as the Hidden Paradise, the falls lies on a remote jungle, home to various flora and fauna species.
Some locals climb to the top of the falls and jump their way right into the deep pool. It has cold and crystal-clear waters.
Location/Jump-off: Puerto Galera
Operating Time: 7 AM to 5 PM
12. Buyayao Island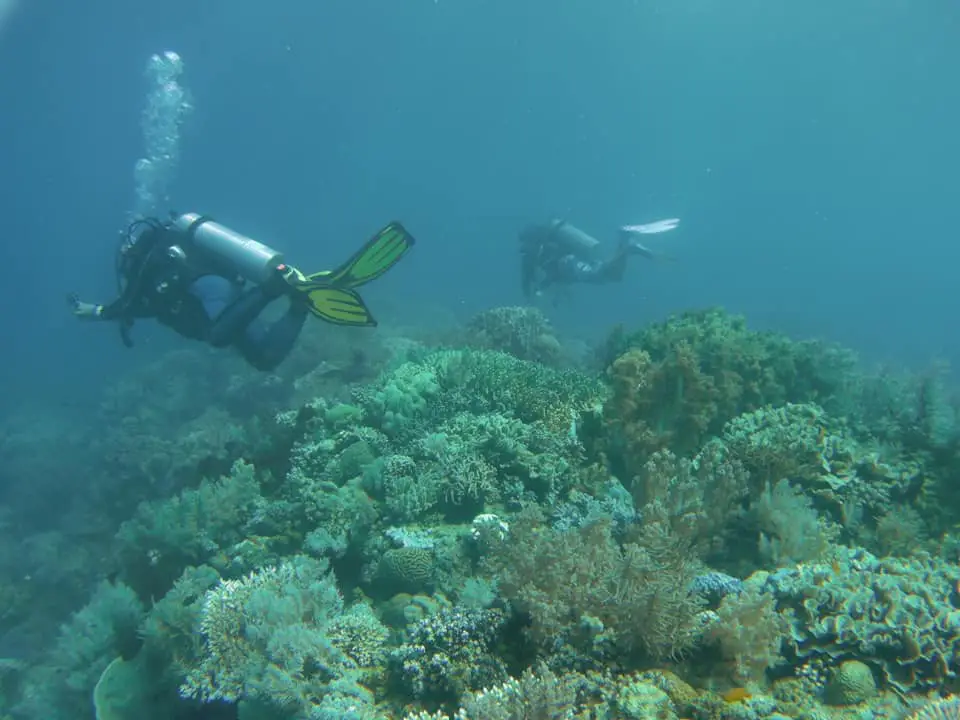 Buyayao Island is one of the province's last ecological frontiers. It has a long stretch of pristine white sands with littered limestone rock formations.
Tropical rainforests cover some parts of the island, providing refuge for some endangered wildlife species.
The surrounding waters also teem with pristine corals and a myriad of endemic fishes. It's one of the must-see tourist attractions in Oriental Mindoro.
Location/Jump-off: Bulalacao
13. Haligi Beach
Haligi Beach is one of the off-beaten tourist spots in Mindoro. Enclosed on a cove and amidst the backdrop of a lush mountain, the beach has white sands as well.
Fewer people come here and there are no establishments. That is good because one can fully appreciate nature at its finest here.
Location/Jump-off: Puerto Galera
14. Suqui Beach
Suqui Beach is a public beach which is a favorite getaway of locals and even some tourists. It's no wonder why it gets easily crowded during holidays and weekends. If you want to hang out with the locals, then Suqui Beach might be a good option.
Location/Jump-off: Suqui, Calapan
15. Arigoy River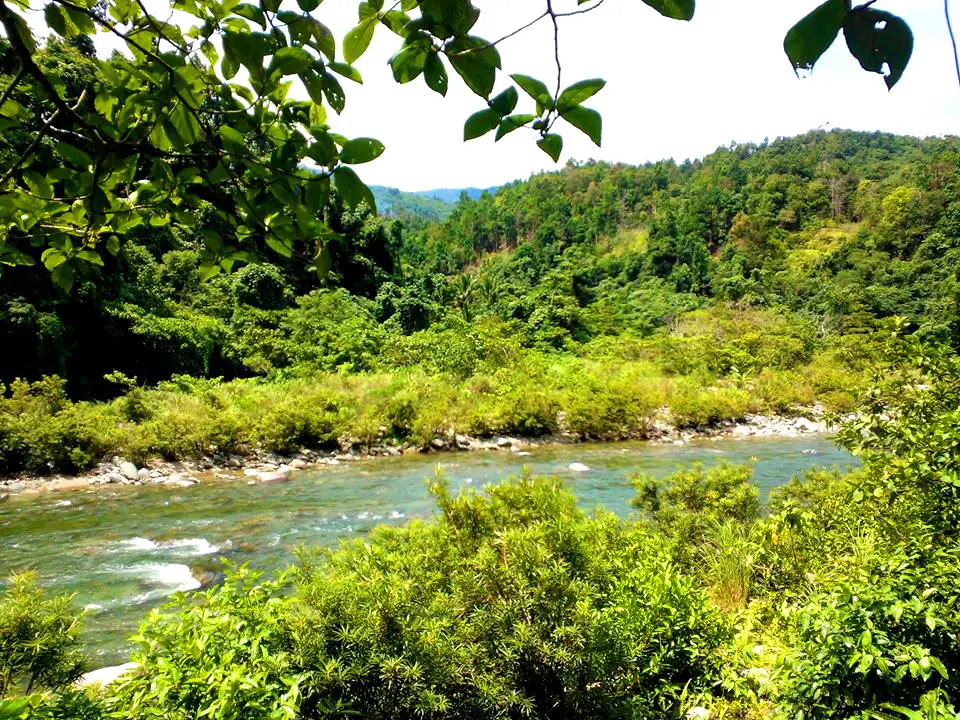 If you're hyped up for a thrilling experience, try whitewater kayaking in Arigoy River. That entails a two-hour adventure with all the paddling and splashing.
Enjoy relishing the cold and crystal-clear waters as you gaze on the lush views. Emanating from forested mountains, the river is one of the cleanest in the entire province.
Arigoy River is one of the emerging tourist spots in Oriental Mindoro.
Location/Jump-off: San Teodoro
Fee: Php 1200 per person (inclusive of transportation of kayaks, safety gear, environmental and guide fee)
16. Big La Luna Beach
Big La Luna Beach is considered the most serene beach in Oriental Mindoro. Its secluded cove features a stretch of powdery white sands.
The waters here are so crystal-clear that one can't help but jump or dive for an invigorating swim. Even non-swimmers can enjoy the beach because of the calm waters. If you're up for more, try swimming or snorkeling here.
Location/Jump-off: La Laguna, Puerto Galera
17. Kalong River
Kalong River is known for having white sands on some of its banks. That gives it a beach-like appearance. It's also a pristine river coming from the forest-clad mountains.
The waters are so clear that you could literally see fishes swimming. Getting to the river will also immerse you into the beautiful life and culture of the Mangyan tribes.
Location/Jump-off: Abra de Ilog
18. Bulalacao Island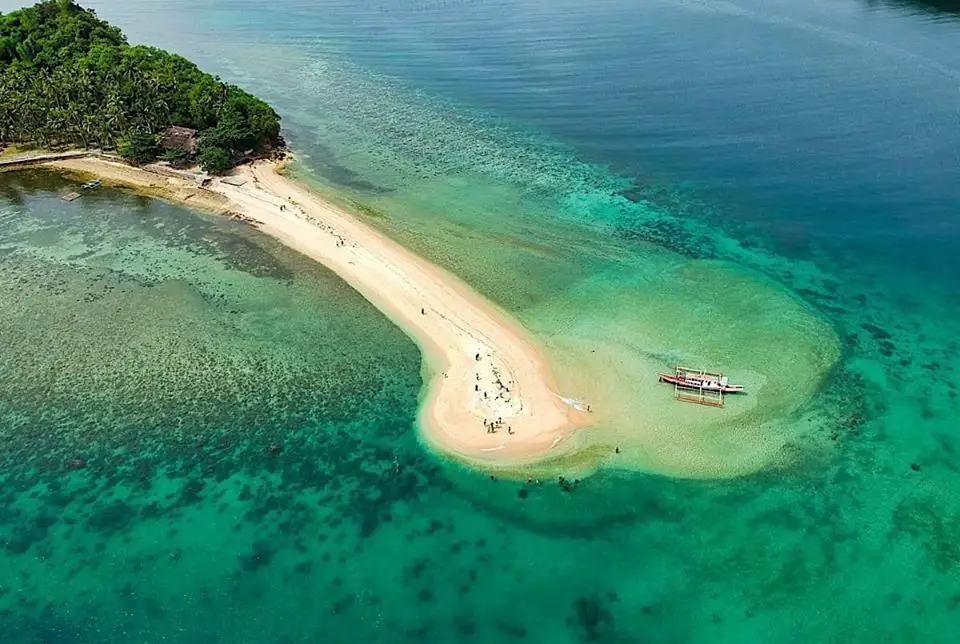 Bulalacao Island is another off-beaten tourist spots in Oriental Mindoro to see. It consists of at least 13 untouched islets. From a certain vantage point, these islets resemble the shape of a shooting star, thus, the name.
What better way to make the most of your visit than hopping from one islet to the other? Here, you'll find unspoiled beaches and enticing waters filled with marine species.
Location/Jump-off: Roxas
Operating Time: 24/7
19. Talon Falls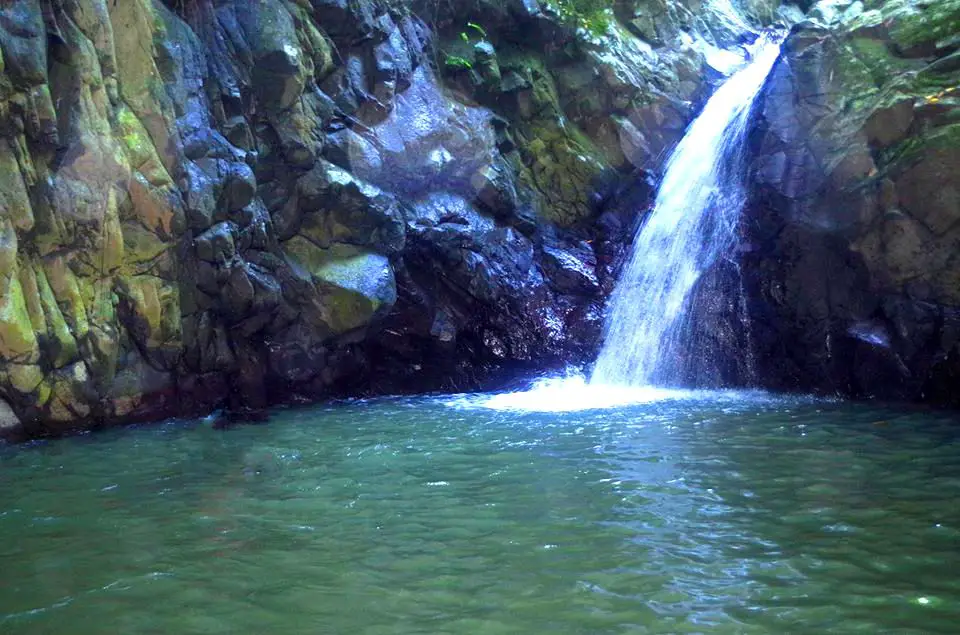 Cascading lazily on a scenic ravine, Talon Falls is a must-see tourist destination in Oriental Mindoro especially for nature lovers and mystic seekers. Its tranquil and rustic environment make up for an ideal escape from the hustles and bustles of city life.
You can also explore the surrounding forests to chance on rare flora and fauna species.
Location/Jump-off: Brgy Calima, Pola Oriental
20. Bancuro Church Ruins
Bancuro Church Ruins is one of the historical tourist spots in Oriental Mindoro. Built in the 17th century by the Augustinian friars, the church has been razed to the ground by Moro pirates.
But much of its bricks and structures remain. The local church authorities built a chapel near the ruins. Here, visitors can pray and attend masses.
Location/Jump-off: Naujan
21. Mangyan Village
Before Puerto Galera became a highly commercialized tourist spot benefitting mostly foreign businesses, it was inhabited by the Irayas, a sub-tribe of the Mangyans.
External pressures forced them to live on a remote mountain at SitioTalipanan. If you want to learn about their rich culture and history, you should visit here.
You'll glimpse of traditional houses made of local materials including indigenous weavings.
Location/Jump-off: Talipanan Beach, Puerto Galera
Tip: Help support their local livelihood by purchasing some of their hand-woven products.
22. Infinity Farm
If you're chasing for livestock, poultry, or other animals typical in a farm, you won't find them here. Instead, you'll glimpse of nature's raw and unspoiled beauty with minimal human interventions.
Here, you'll find lush forests and crystal-clear streams where you can have a swim. It's a perfect getaway for those who're looking for a complete nature immersion.
Location/Jump-off: Baco
Entrance Fee: Php 100 per person
23. Onoda Trail and Caves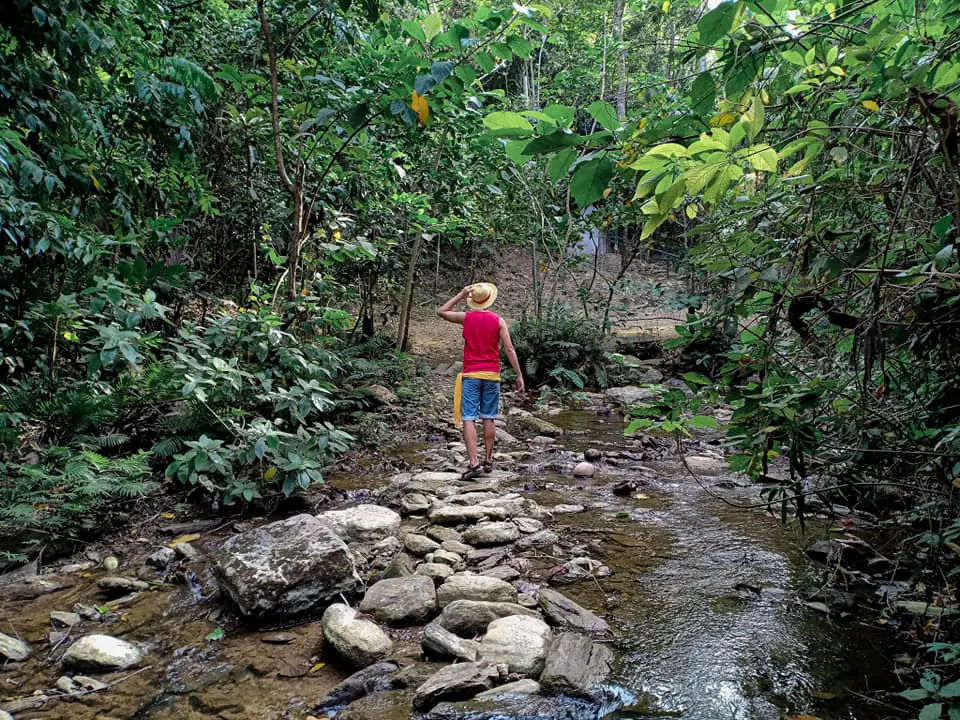 Lt Hiroo Onoda gained fame when he refused to surrender even after World War II. For years, he has been hiding on a remote mountain until the Japanese government intervened and convinced him to finally come out.
If you want to know more about this, check out the Onoda Trail and Caves. It runs for eight kilometers with four interconnected caves. Trekking to these spots will also take you to crystal-clear streams, century-old trees, and wildlife species.
Location/Jump-off: Lubang
Contact: Ma'am Nally (Lubang Tourism), 09292339046
For More Information
If you need more information to help in setting up your itinerary to the tourist spots in Oriental Mindoro, do contact the following:
Tel. Number: (043) 441 9133
Email Address: byahengormin@gmail.com
Messenger: m.me/byahengormin
Related Articles