Location/Jump-off: Belwang, Sadanga, Mt. Province
Trekking Time: 1 hour
Special Features: Towering Height, Wide and Deep Pool, Rice Terraces
Here is your complete travel guide to the majestic Fowa-as Falls in Belwang, Sadanga!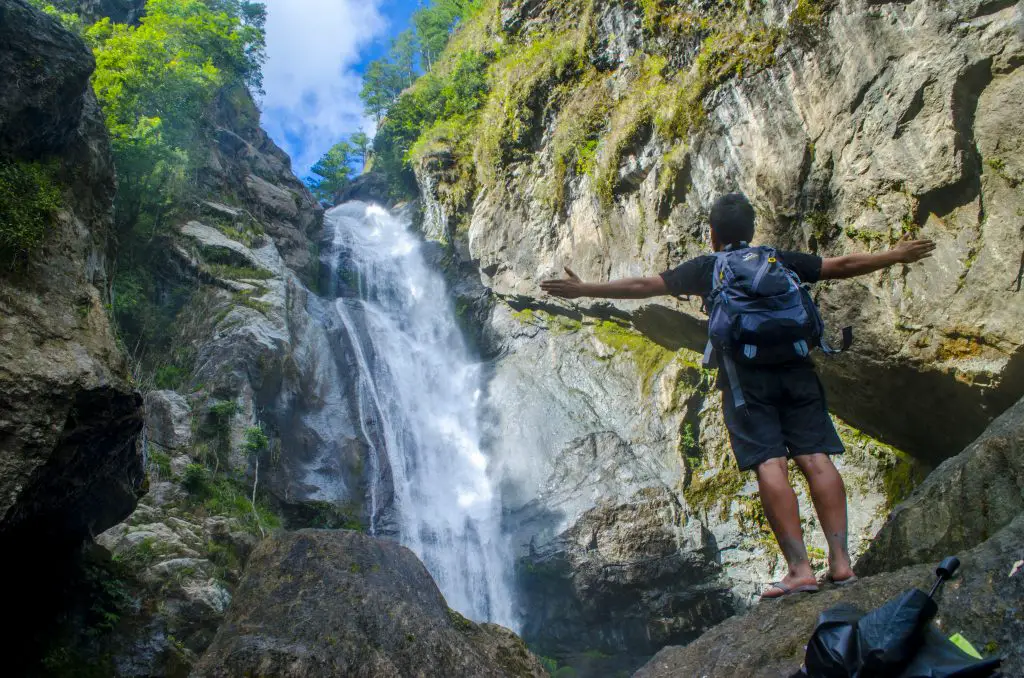 It was a long holiday when I and a friend decided to visit Sadanga to unwind and have a soul-relieving experience. This time, we were set to explore Fowa-as falls, one of the emerging tourist spots in Mt. Province. We've always yearned for off-beaten destinations, thus, we were in high hopes of the unique experience that Fowa-as falls could give us.
Fowa-as falls is also called Fuwa-as falls or Vfuwa-as falls.
How to Get to Belwang, Sadanga?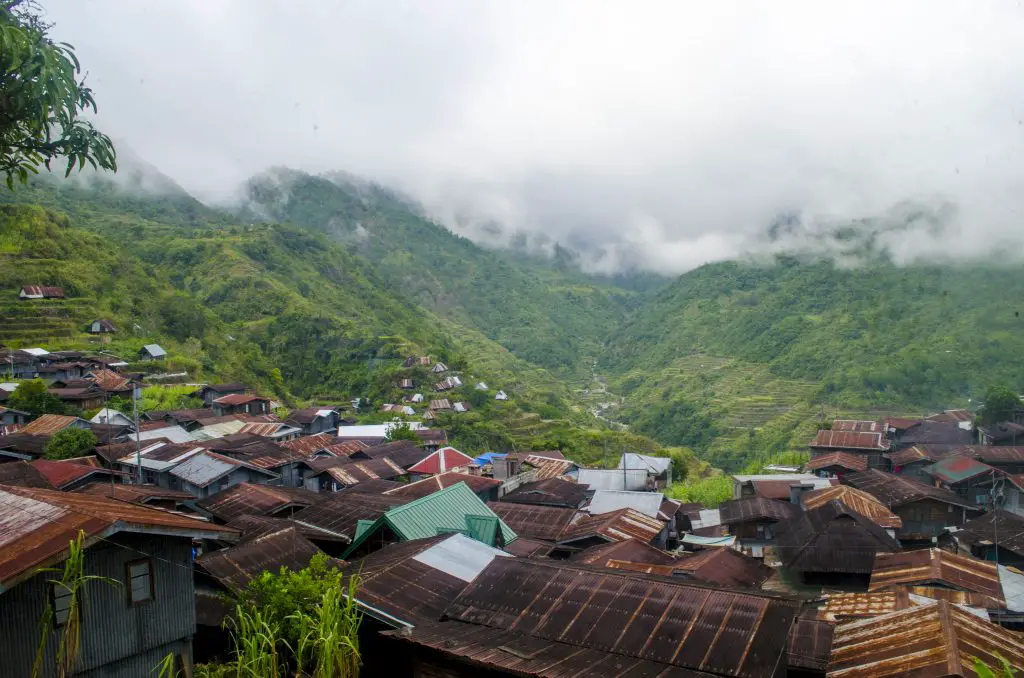 Barangay Belwang in Sadanga is the primary jump-off point to Fowa-as falls. Tourists may trek via neighboring barangay Bekigan depending on the given situation. Here is how you'll get to Belwang.
Manila to Bontoc. Take Coda Lines bus from H.M. Bus Station, Cubao, Manila. Schedule of trips are 8:00 pm, 9:00 pm, 10:00 pm, and 10:30 pm. It takes 10 to 11 hours to reach Bontoc. If you are not familiar, tell the driver to drop you at Bontoc town since the buses are bound to Sagada. Fare is 725 pesos for semi-deluxe and 935 pesos for deluxe. Click on their website for more information here.
Baguio to Bontoc. Rising Sun and GL Trans are the two bus companies operating from Baguio to Bontoc. They have hourly departures and travel time takes 6-7 hours. Regular fare is Php 212 while discounted fare for students, senior citizens, and PWDs is Php 176.
Bontoc to Sadanga. Jeepneys bound to Sadanga are stationed alongside the MPSPC. Time of departures are 1:00 pm and 5:00 pm. Travel time takes 40 minutes and fare is Php 40.
Take note. There is no road leading straight to barangay Belwang. Jeepneys end at barangay Poblacion, in front of the municipal hall. From here, we trekked on a zigzag and winding trail leading to Belwang. There are steep parts of the trail. Thankfully, there are waiting shades where we took a rest. The beautiful rice terraces and the beautiful mountain streams that are seen along the way also provided constant relief. It took us almost an hour before we finally reached the said barangay. For bachelor hikers, the trek could take more than an hour.
The Rustic Trail to Fowa-as Falls
Upon reaching Belwang,  tourists should proceed to the barangay hall for orientation. If its closed, they can visit the barangay captain or any of the barangay officials' residence for recommendations and guidance. It will be up to them to assign a guide and the corresponding fees.
When arrangements are done, the guide will then lead the tourists to Fowa-as falls. The trek takes more or less 45 minutes. The trail follows an irrigation canal and offers a fascinating view of the rice terraces of both barangays Belwang and Bekigan. There is also a beautiful river below.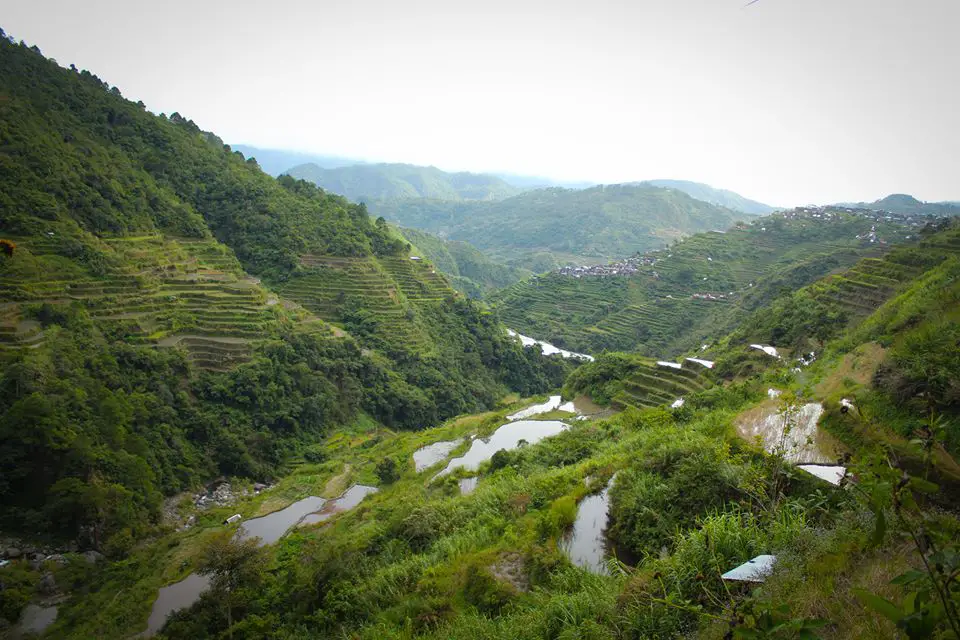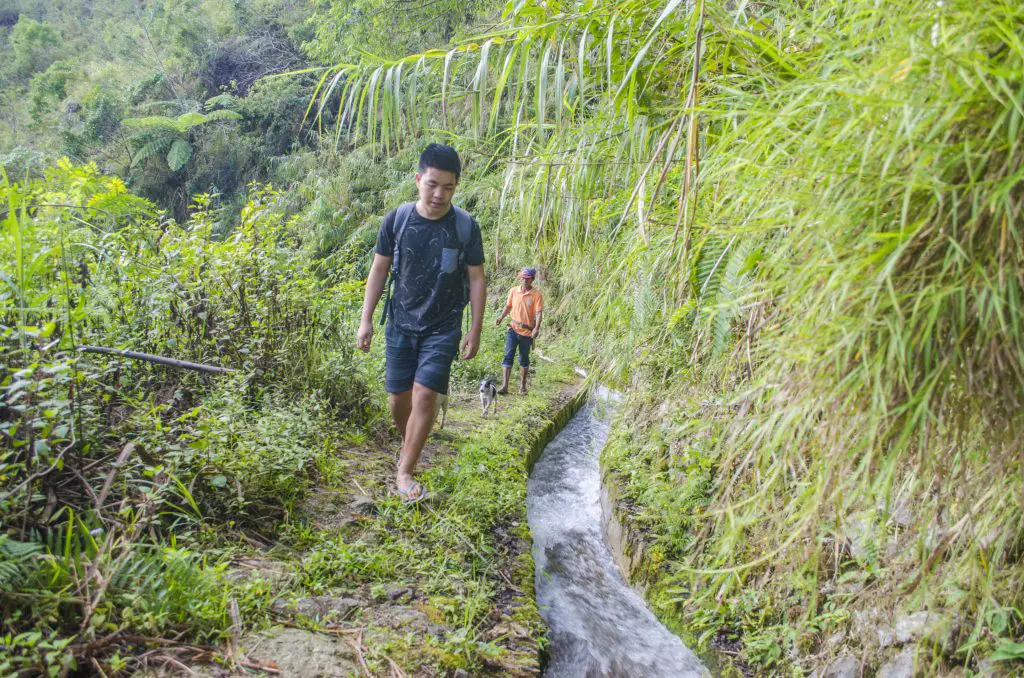 Make sure you're wearing comfortable shoes and clothes as the trail is not fully paved and it's sliperry especially during the rainy months. Do take extra caution as a reckless slip could mean a fatal fall off a precipice.
Behold the Majestic Fowa-as Falls
Even from a distance, you can already view Fowa-as falls, cascading like a huge bridal veil on the face of a massive cliff. Pine trees surround the falls, giving it a rustic scene.
Fowa-as falls cascades for 50 meters, creating a wide and very deep pool. To this day, no one was able to measure the depth of the pool. Some locals share that they caught giant eels from the pool.
During our visit, I immediately took a plunge to the pool. Let me warn you. It's icy-cold! I've felt like every muscles of mine hardened. But it offered an immediate relief from the exhaustion I've had along the way. I could not help but just glance on Fowa-as falls' majesty as I swam around the pool. It's drizzles and mists spelled me and gave me a semblance of utopia.
It's best to visit Fowa-as falls during sunny days or summer months as the current is not that strong. Plus, you'll get a better view of it.
Where to Stay in Belwang, Sadanga?
There are no hotels or inns in Belwang. That is why, coordinate with the local barangay officials for them to recommend where to stay.
If you still have time after visiting Fowa-as falls, you may hike back to barangay Poblacion or Sadanga proper which is the town center. Here, there are locals offering accomodation and food. Among these are:
Ms Janet Coria-en (09071507656)-Homestay
Ms. Angie Galingan (0921400995)-Homestay
Ms Liba (09192833983/09164644519)-Homestay
Ms. Genevieve M. Farcanao (0910 531 7810)-Transient
Nearby Spots to Visit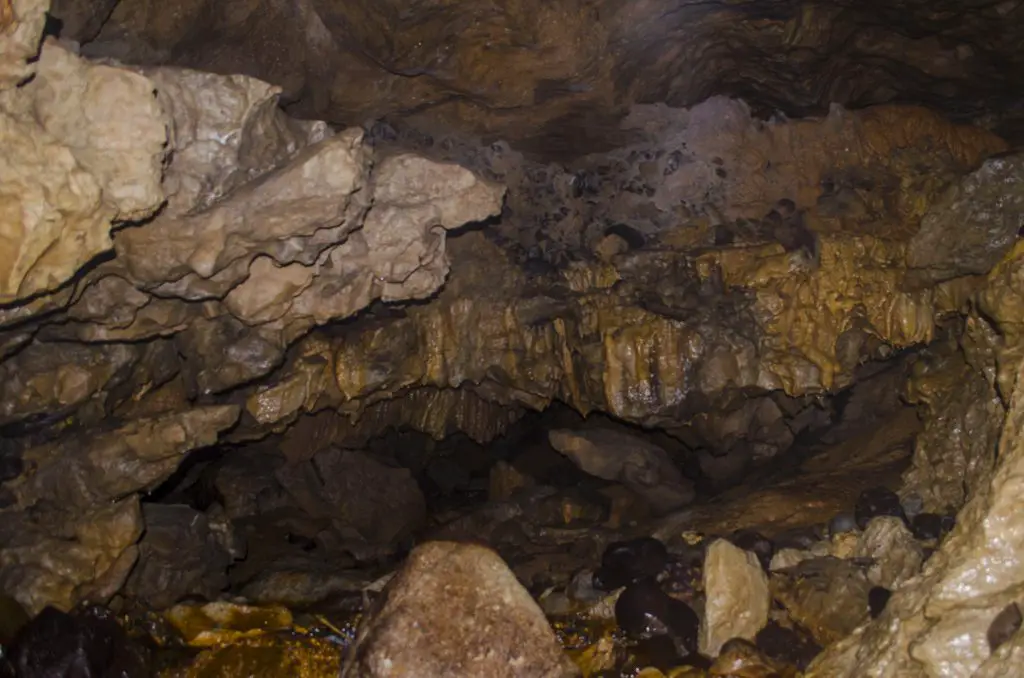 Although Fowa-as falls is the prime ecotourism destination in Sadanga, there are also other spots which you can visit. Unfortunately, many of these are not yet opened for tourism. It is to the local officials' discretion if they will permit you to visit some of these.
Among the sights to see near Fowa-as falls are the rice terraces of Belwang and Bekigan, Angoten and Cansil caves, Sacasacan rice terraces, Maatong Hot Spring, and Balintaugan Mystery Stone in Poblacion.
For a complete travel guide to the tourist spots in Sadanga, read this article: 20+ Must-See Ecotourist Spots in Sadanga.
Sample Itinerary to Fowa-as Falls & Budget
Below is a breakdown of my itinerary to Belwang, Sadanga from Manila. The budgetary breakdown only includes my expenses, exlusive of my friend's.
Day 1
9:00 PM – Arrival in Coda Lines Station, Cubao
10:00 PM- Departure of Coda bus
Fare: Php 720
Day 2
9:00 AM – Arrival in Bontoc
1:30 PM – Departure of Jeep to Sadanga
Fare: Php 40
2:30 PM – Arrival in Poblacion, Sadanga
Start of hike to barangay Belwang
3:30 PM – Arrival in brgy Belwang
4:00 PM-5:30 PM – Visiting the barangay captain as a courtesy
Viewing the rice terraces
Day 3
8:00 AM – Breakfast
9:00 AM – Start of hike to Fowa-as Falls
9:45 AM – Arrival in Fowa-as Falls
9:45 AM to 12:00 PM – Swimming, Sightseeing, or Meditating and Lunch
12:10 PM – Start of trek back to Belwang community
1:10 PM – Arrival in the community
1:10 PM to 5:00 PM – Roaming around the community, Chatting with the locals
Day 4
5:30 AM – Breakfast
6:00 AM – Start of trek to Poblacion
6:45 AM – Arrival in Poblacion
Fare: Php 40
7:00 AM – Departure of jeep to Bontoc
7:45 AM – Arrival in Bontoc
Tips and Reminders
Coordinate in advance with the local officials before visiting Fowa-as falls or any other tourist spots in Sadanga.
Respect local customs and traditions. Remember. You are in a conservative and cultural community. Avoid acts that may be offensive to the community such as Public Display of Affection and wearing of mini-shorts.
Don't ever litter.
Smile with the locals. Share stories with them if possible.
Initiate meaningful activities if you can (e.g. donate books to the school, etc.).
IMPORTANT NOTE: Make sure there will be no "teer" when you visit Belwang, Sadanga. Teer is a cultural rest day and once it is declared, no outsiders are allowed to visit the community. It may take a day or days to complete.
For your Information:
If you need further information that may help in setting up your itinerary to Fowa-as Falls in Sadanga, do contact:
Ms Nelly Grace Pandagos, Tourism Officer: 09165415310, 09469384879
For updates about our eco-travels, don't forget to like and follow our Facebook Page, Daniel's Eco-Travels.
Photos by: Neo Jay Garcia.