Famous as the bastion of the Marcos family, Ilocos Norte is a province located in the northernmost part of the Philippines. It boasts stunning natural attractions, a rich history, and a unique culture. From centuries-old churches to picturesque sand dunes, Ilocos Norte has a lot to offer to visitors. In this article, we will explore some of the top Ilocos Norte tourist spots that you should definitely include in your itinerary.
1. Paoay Church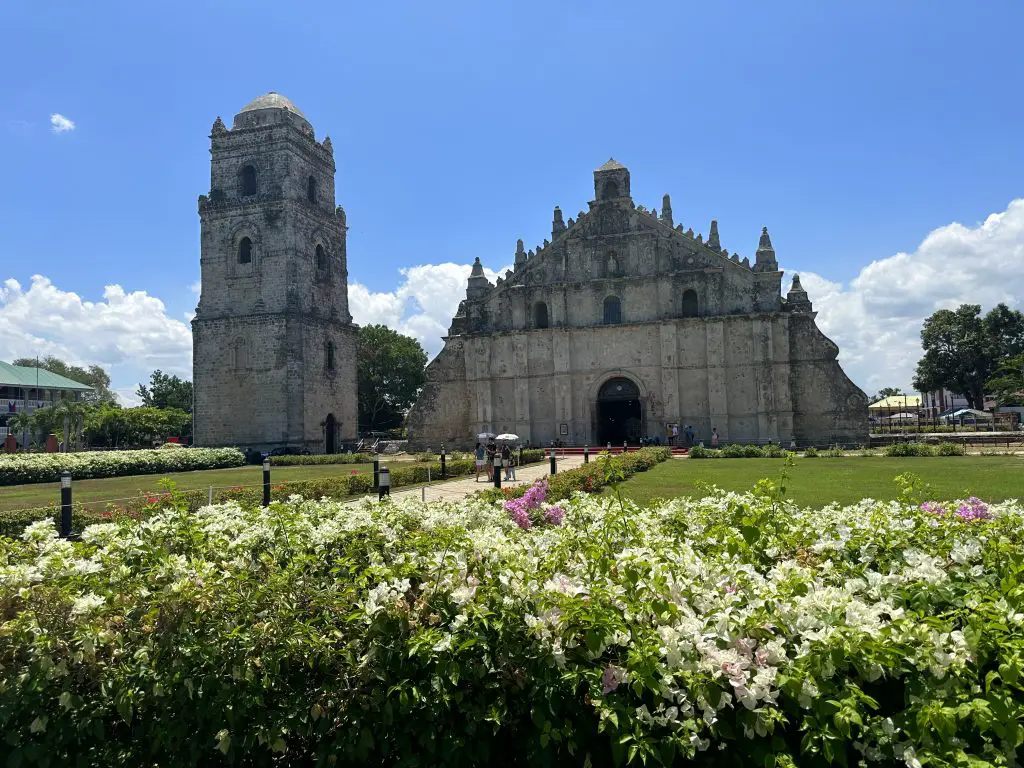 Paoay Church is a UNESCO World Heritage Site that is known for its impressive Baroque architecture. It was built in the 18th century and is considered one of the best examples of Spanish colonial architecture in the Philippines.
The church's most distinctive feature is its massive buttresses that support the structure, which were built to withstand earthquakes. The church is also known for its intricate carvings and decorations, which can be seen in its façade and bell tower.
Visitors can also explore the church's interior, which is just as impressive as its exterior. The ceiling is adorned with paintings of biblical scenes, and the altar is a work of art in itself. A visit to Paoay Church is a must for anyone interested in history and architecture.
It is a must-visit Ilocos Norte tourist spot, especially for devout Catholics.
2. Cape Bojeador Lighthouse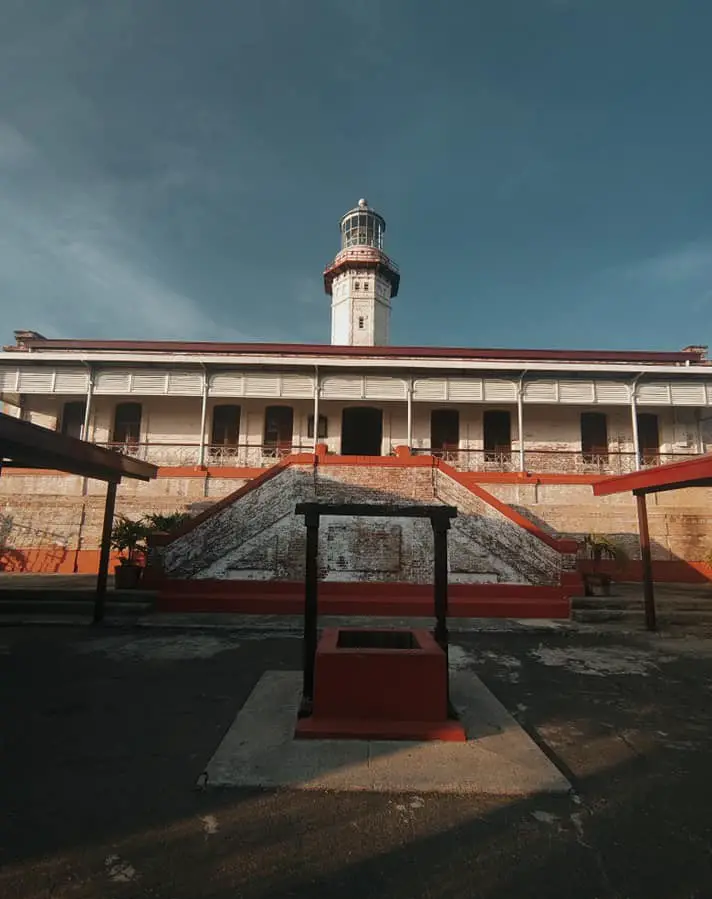 Cape Bojeador Lighthouse is a historic lighthouse that was built in the 19th century. It is situated on top of a hill and offers stunning views of the coastline.
The lighthouse is made of brick and stands 66 feet tall. It has a white and red color scheme that makes it stand out against the blue sky.
Visitors can climb to the top of the lighthouse for panoramic views of the South China Sea and the surrounding landscape. The lighthouse is also a popular spot for taking photos, especially during sunset when the sky turns a beautiful shade of orange.
3. Bangui Windmills
The Bangui Windmills are a series of wind turbines located along the coast of Bangui Bay. They are a symbol of the Philippines' commitment to renewable energy and are a popular spot for tourists to take photos. There are a total of 20 wind turbines, each standing 70 meters tall, and they are arranged in a line along the coast.
The windmills are not just a sight to behold; they also generate electricity that is used to power nearby communities. Visitors can take a close look at wind turbines and learn more about renewable energy and its impact on the environment.
Of course, the surrounding views are a must-see.
4. La Paz Sand Dunes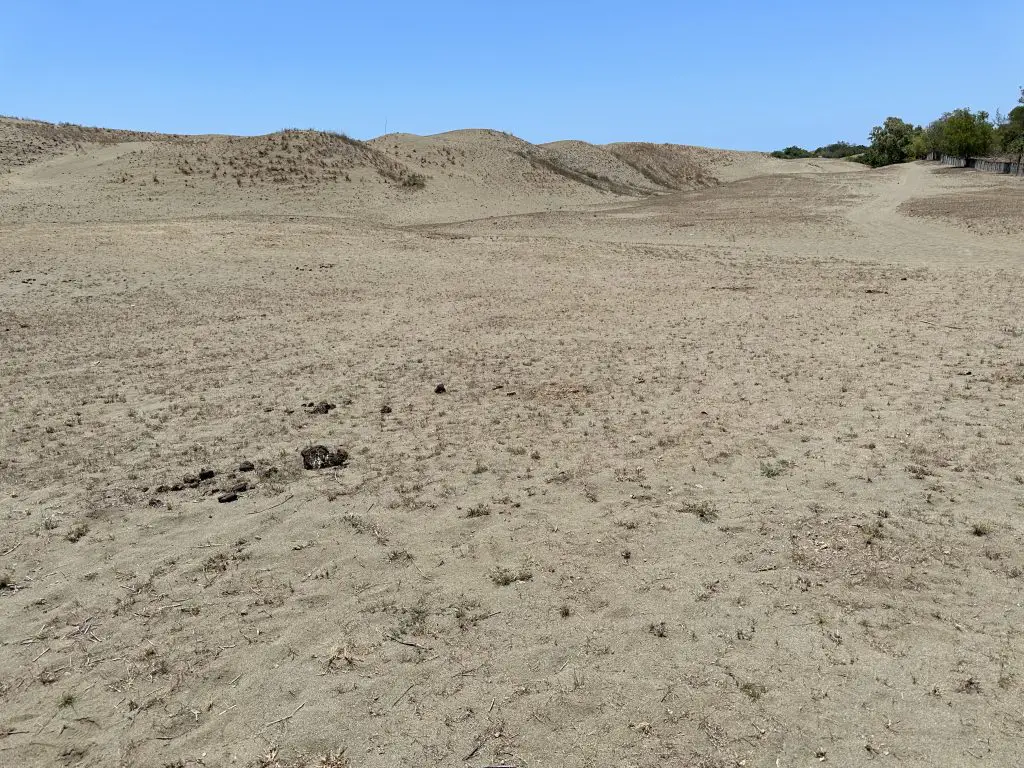 The La Paz Sand Dunes are a unique natural attraction in Ilocos Norte. They are located along the coast and allow visitors to go sandboarding or take a thrilling 4×4 ride across the dunes. The sand dunes are a popular spot for adventure seekers and photographers alike.
The sand dunes cover an area of 85 square kilometers and are made of fine, golden sand. They have been formed over the centuries by the strong winds that blow along the coast. Visitors can climb to the top of the dunes for panoramic views of the surrounding landscape.
5. Kapurpurawan Rock Formation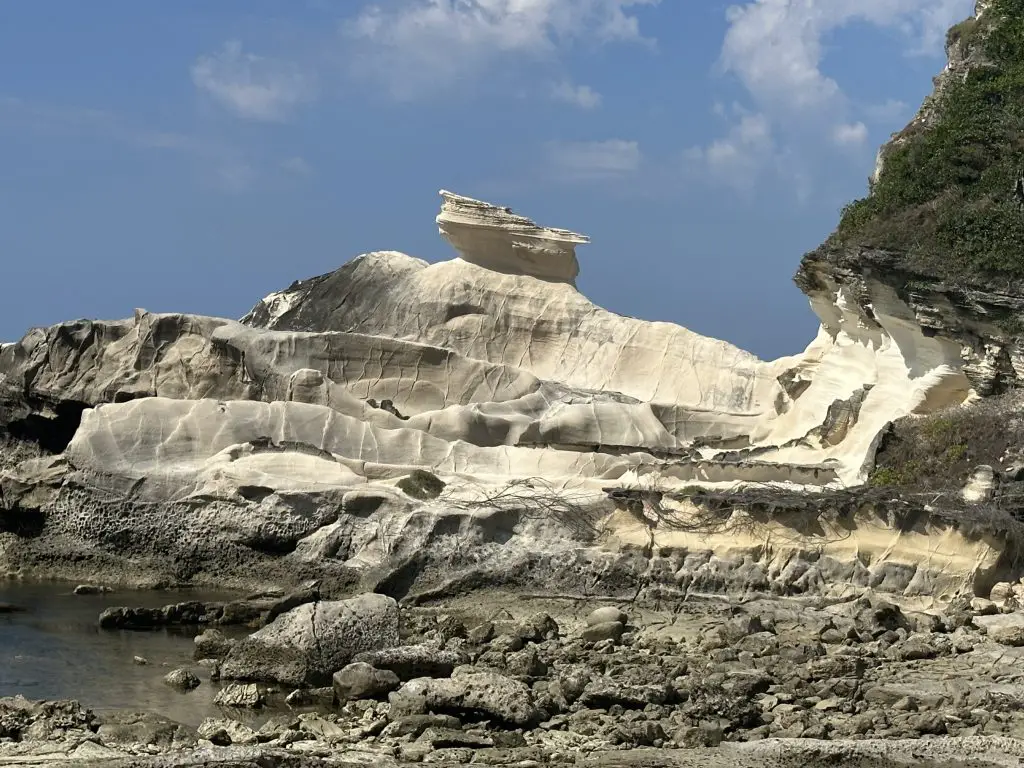 The Kapurpurawan Rock Formation is a stunning natural wonder that is made up of white limestone cliffs. It is located along the coast and is a popular spot for taking photos. The rock formation has been shaped by the wind and sea over millions of years, resulting in its unique shape and texture.
Visitors can take a guided tour of the site and explore the area while taking in the breathtaking views of the surrounding landscape. The Kapurpurawan Rock Formation is a popular spot for tourists and photographers looking to capture the beauty of nature.
With its stunning white cliffs and crystal-clear waters, it is an experience not to be missed. Don't forget to bring your camera to capture the beauty of this natural wonder and add it to your list of must-see tourist spots in Ilocos Norte.
Kapurpurawan Rock Formation is one of the best places to visit in Ilocos Norte.
6. Kabigan Falls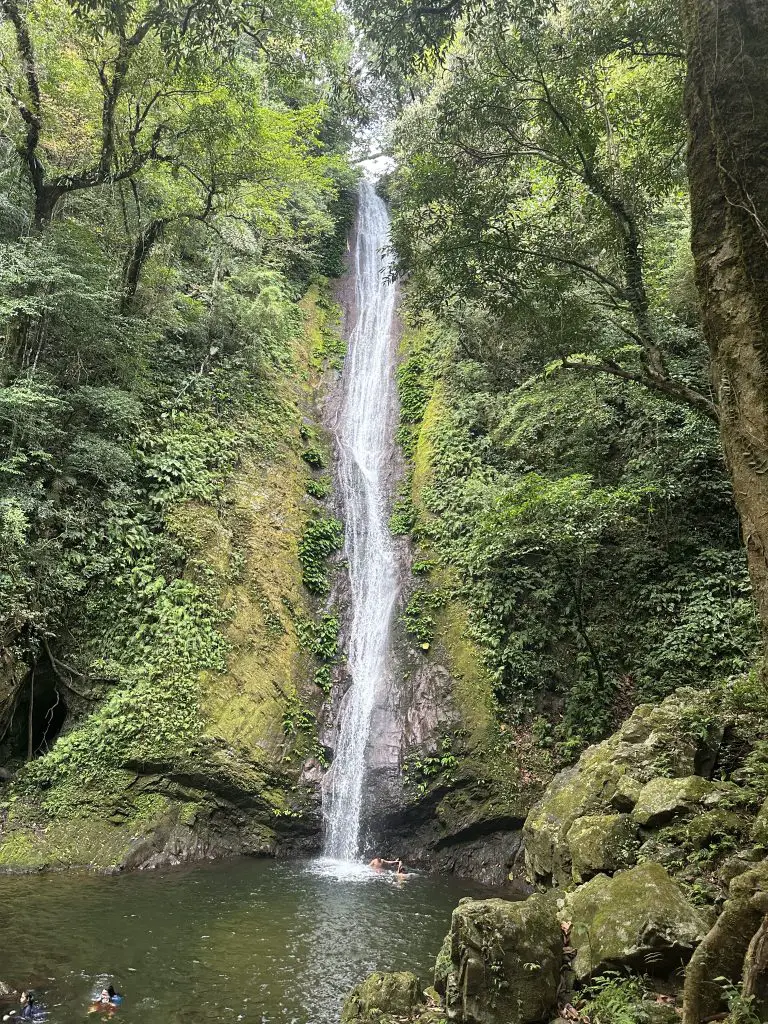 Hidden deep in the rainforests of Pagudpud, Kabigan Falls is a hidden Ilocos Norte tourist spot. It has an impressive height of 87 feet with a naturally-built pool. There are surrounding rocks and cliffs where you can jump towards the pool and enjoy the crystal-clear, cold waters. Tall trees including the critically endangered lauan surround the waterfall.
It is called "Kabigan" which translates to a friend because according to the locals, the waterfall and the nearby river are friends.
To get here, one has to hike for 15-30 minutes following a former logging road. Thankfully, the forests have recovered and thus, provide natural protection from the sun while hiking.
If you're lucky, you can spot blooming orchids and various kinds of birds and reptiles. So keep an eye as you hike on the lush trail to the waterfalls.
7. Patapat Viaduct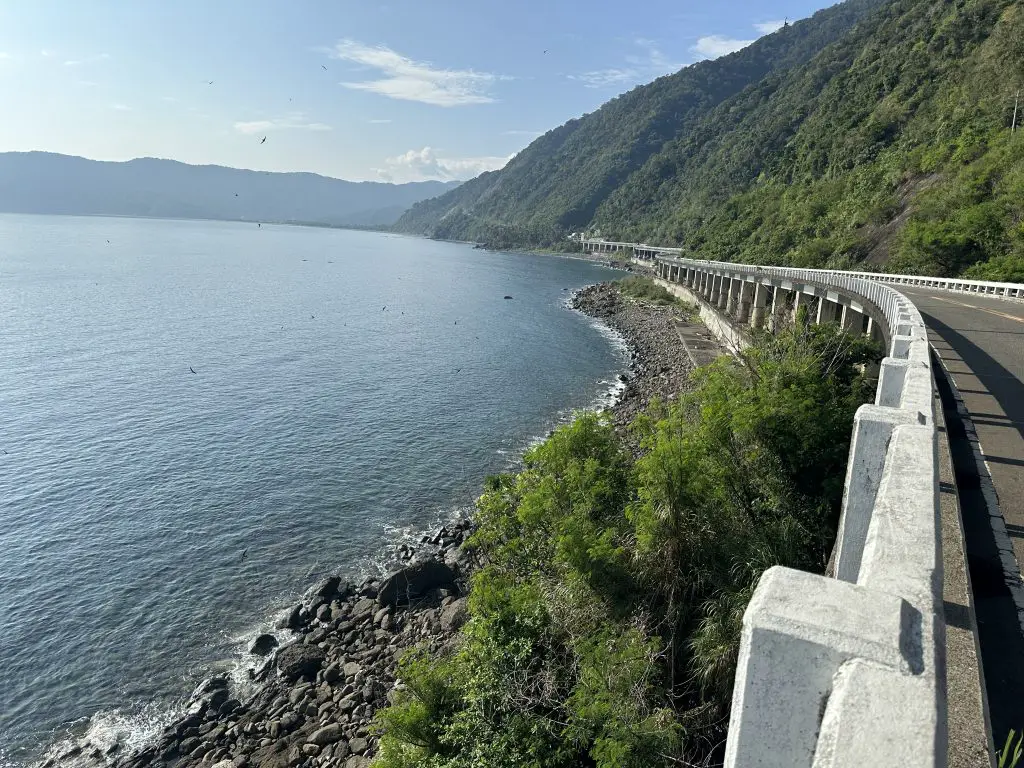 Touted the fourth longest bridge in the Philippines, Patapat Viaduct is an impressive landmark that connects Ilocos Norte with Cagayan province. It stands 31 meters high and from here, one can catch a breathtaking view of Pasaleng Bay and the coast.
The adjacent mountains with steep cliffs and lush forests also add beauty to the site.
Thanks to this bridge, commuters and motorists can now easily reach either province and explore their given attractions.
Because of its scenic views, Patapat Viaduct is considered the French Riviera of Northern Philippines. It is also an iconic Ilocos Norte tourist spot.
8. Saud Beach
Saud Beach is one of the highly acclaimed tourist attractions in Ilocos Norte. In fact, it has been ranked as one of the world's best beaches, owing to its powdery white sands and beautiful waters. Fringed by coconut palms, the beach extends for two kilometers.
Despite its rustic and spectacular view, Saud Beach is not too crowded and commercialized. This makes it an ideal getaway for those who prefer pristine destinations.
Enjoy strolling on the beach while feeling the sand and listening to the calming waves. Oh yes, don't miss the sunrise and sunset here. It is a surreal view!
Looking for accommodations? No problem. The adjacent town offers many affordable homestays and inns.
9. Bantay Abot Cave
Bantay Abot Cave is an imposing rock formation along the coast of Balaoi, Pagudpud. It is a few kilometers away from Kabigan Falls and Patapat Viaduct. It features a cave-like archway that is said to have been formed after an earthquake.
There is also a nearby white beach with rich coral reefs and an incredible diversity of marine life.
Should you wish to camp, there is a private property nearby that allows for overnight camping and a perfect view of Bantay Abot Cave. The rate as of this writing is Php 350 per person. It's best to bring your own tent but you can also rent one from the property owner.
The local tourism office charges an entrance fee of Php 20 per person.
The cave is part of the top 10 tourist spot in Ilocos Norte.
10. Museo Ilocos Norte
Museo Ilocos Norte showcases the rich cultural heritage of the Ilocanos including other ethnic groups living in the province.
Here, one can find different objects representing the various ethnicities. Some of these date back pre-colonial period.
With these, the management hopes to promote the beauty of Ilocano heritage and encourage visitors and locals alike to contribute to its preservation.
11. Sinking Bell Tower
Standing at 45 meters, the Sinking Bell Tower of Laoag is said to be the highest in the Philippines. Studies show that it has been sinking inch by inch due to its unstable foundation and location. It's one of Ilocos Norte's historical attractions and is often likened to the Leaning Tower of Pisa. It is just a minute's walk from St. William's Cathedral.
12. Malacanang of the North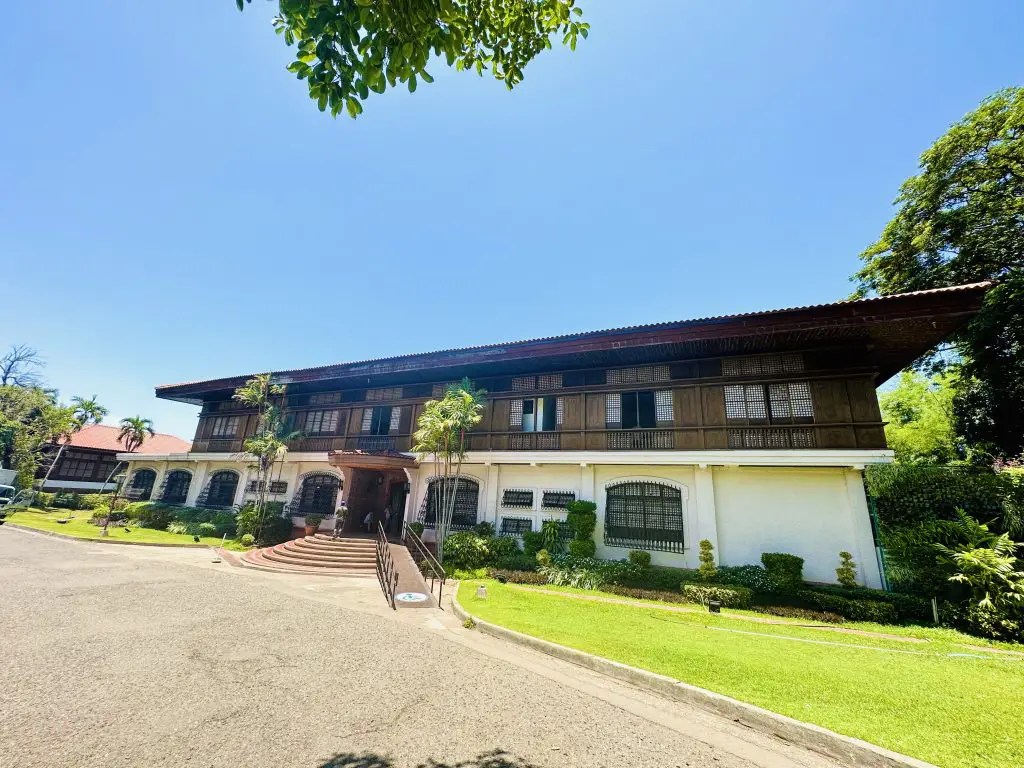 Touted as one of the best places to visit in Ilocos Norte, the Malacanang of the North is a museum that used to be the presidential office of the later former President Ferdinand Marcos. It's a two-story mansion that sits next to the scenic Paoay Lake and is now one of the famous Ilocos Norte tourist spots.
The museum showcases multiple rooms representing historical milestones during the era of President Marcos. Among these are his engagements and programs on agriculture, diplomacy, nation-building and family, study, and cultural heritage.
13. St. William's Cathedral
Also called Laoag's Cathedral, St. William's Cathedral is one of the historical destinations in Ilocos Norte. Established by Augustinian friars during the Spanish era, the Cathedral is a popular pilgrimage site and center of worship for devout Catholics. It is acclaimed for its Italian Renaissance architecture, making it one of the most spectacular landmarks in Laoag City.
14. Paoay Lake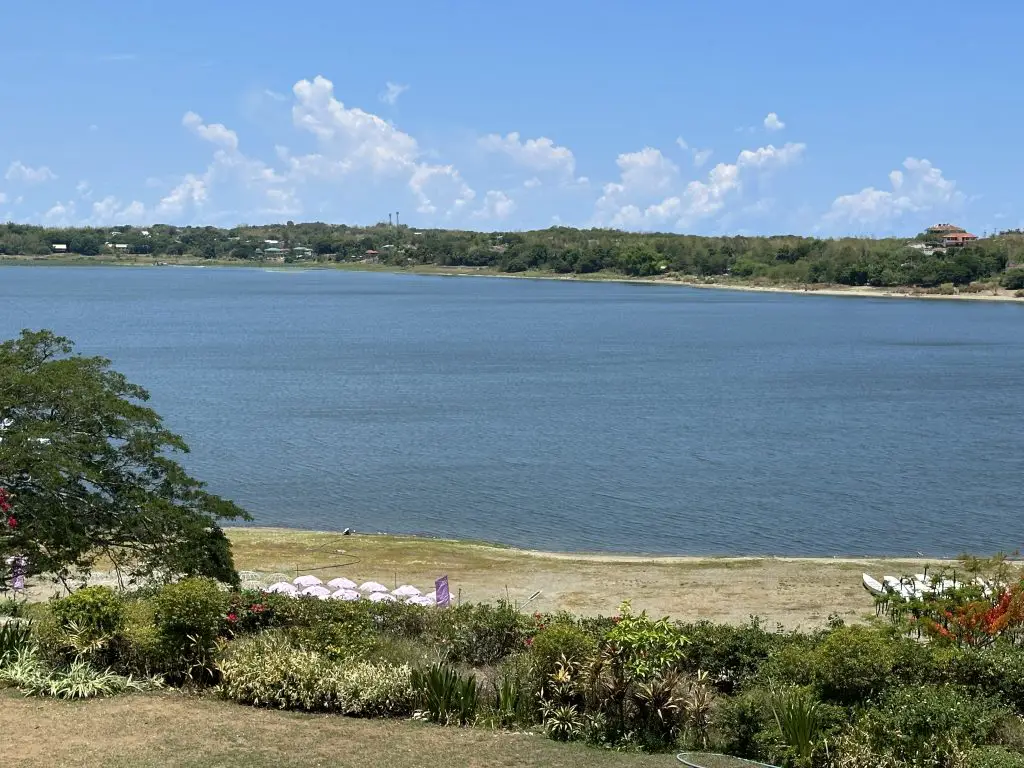 Dubbed as one of the best Ilocos Norte destinations, Paoay Lake is the largest lake in the province and is one of its biggest freshwater ecosystems. It covers an area of 385 hectares and is part of a national park. Although no river flows into it, groundwater and surface runoff from surrounding hills supplement the lake.
Signifying its pristine condition, the lake teems with a diversity of aquatic plants and animals including catfish, tilapia, and mudfish. Tape grass, water spinach, and water hyacinth also abound.
Thanks to its strategic location, the lake hosts a variety of migratory birds such as great egret, osprey, and grey heron.
Since it is a protected area, Paoay Lake offers limited activities. But merely viewing it and experiencing its rejuvenating vibe make it worthy as a destination.
So there you have some of the best attractions in this northern province. With this Ilocos Norte tourist spot list, which are you looking forward to visiting? Share your thoughts with us in the comment section below 🙂