Learn about the top luxury restaurants in the UAE in this article. Find out what makes these truly special for all types of travelers. Read on.
The United Arab Emirates is home to some of the world's top attractions, sights, and finest dining experiences. This country is obsessed with the best and finest, whether it's magnificent skyscrapers, shopping malls, or cutting-edge activities.
While there is no shortage of restaurants in the UAE, finding the best is a hassling task, and choosing the most luxurious restaurant leaves you with unforgettable memories in your taste buds. So, we have compiled the best luxury restaurants in the UAE for you.
1. Coya, Abu Dhabi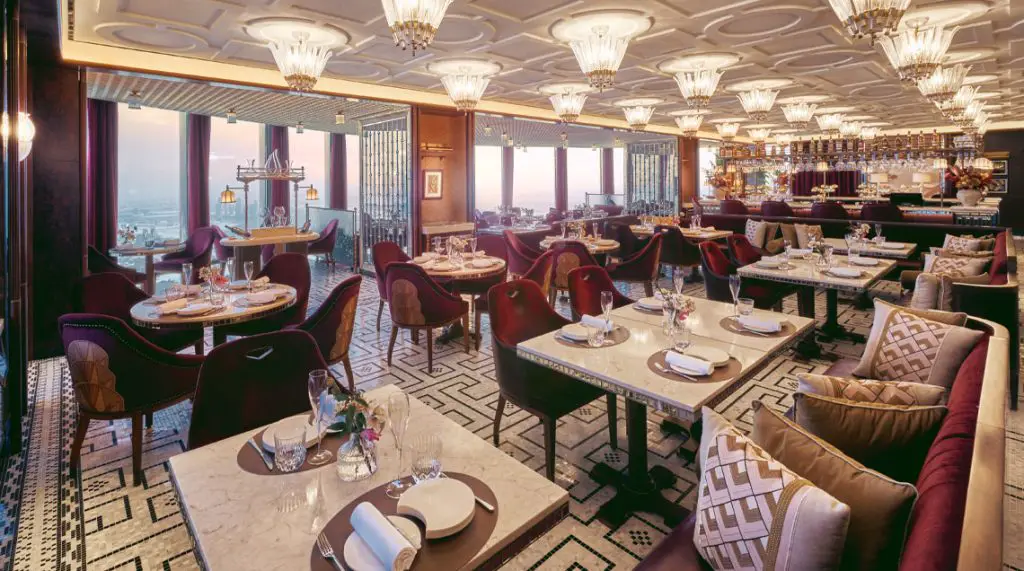 The ultimate feast of vibrant colors and lavish Incan-inspired décor, Coya Abu Dhabi is a two-tiered restaurant, bar, and lifestyle destination where the ambiance is not just about food. Chefs here serve Latin cuisine infused with various Asian flavors.
Bringing the traditional Peruvian dishes, one can feel the festival of flavors and best ingredients dancing together as they get hit with Japanese, Chinese, and Spanish touches. The seasonal menus are quite more than exceptional giving the food lovers to taste the finest ceviche, exotic meats and plated cooked over a charcoal grill.
2. Lal Qila, Jumeirah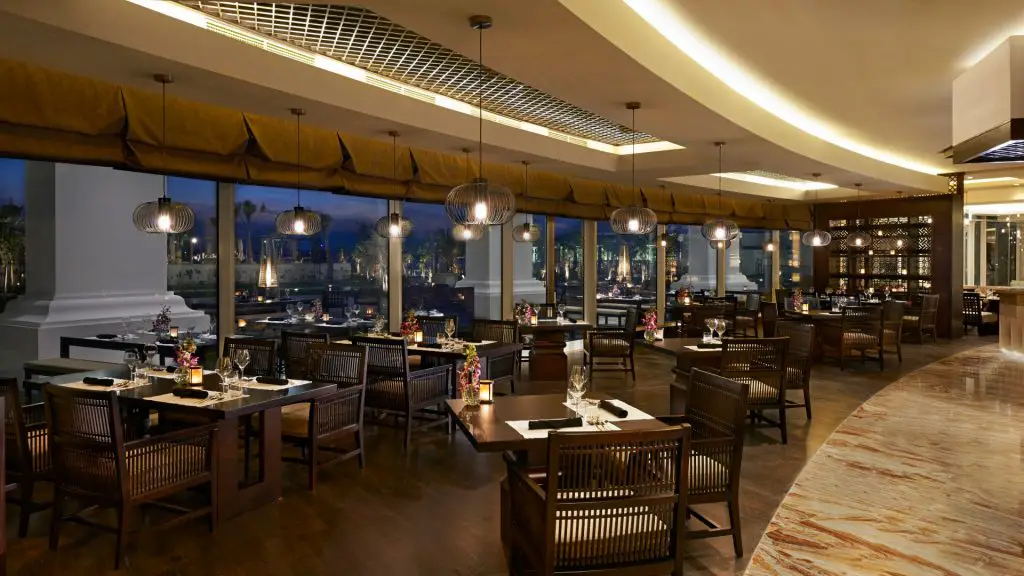 Lal Qila is a popular theme Pakistani restaurant in Dubai that offers a sheen blend of the Mughal Era's mystic past with a modern twist. The restaurant is a franchise of LALQILA Restaurant Karachi, which welcomes guests with an ambiance representing the legendary sumptuousness of Mughal cuisine combined with an aesthetic touch and innovation.
Taste authentic Pakistani cuisine, including live BBQ, tandoori, and Mughali dishes, filling your taste buds with intense flavors.
3. Sushisamba, The Palm Jumeirah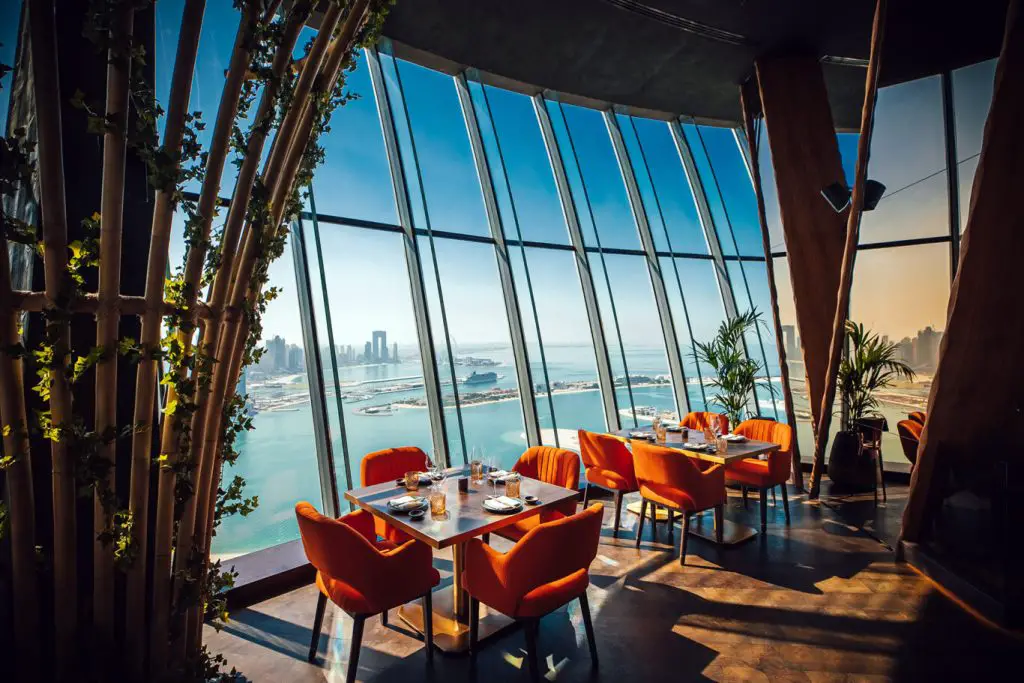 Dubbed one of the best restaurants in Dubai, this hotpot destination takes inspiration from Brazilian cooking. As soon as you walk into the restaurant, an eclectic ambiance and floor-to-ceiling windows with views of the gleaming town below greet you.
From the 51st floor, enjoy the moment with your loved ones as you get served an inventive fusion of Japanese, Brazilian, and Peruvian dishes. Specialties include Japanese Wagu taquitos (a must-try), fresh seafood, and, of course, a plethora of sushi favorites.
4. Pai Thai, Madinat Jumeirah
Serving gourmet Thai food in the heart of Dubai, Pai Thai is arguably one of the most romantic restaurants in Dubai. The restaurant is in the Madinat Jumeirah resort, directed by the stunning waterways, and finally, arrive for dinner on an abra (a small boat).
Look how romantic! The tables are situated on a lantern-lit pier extending out over the canals and treating your eyes with amorous vistas. Pai Thai allows you to order food based on how you feel, allowing you to experiment with emotional eating.
Native chefs bring up everything here- the crispy beef and prawn curry are commendable.
5. Kohantei, Dubai Opera
Dubai welcomes its first traditional Japanese restaurant, Kohantei, Dubai Opera. Being the only Japanese restaurant in the UAE, it embraces 'omotenashi' hospitality, offering a multi-course 'kaiseki' menu focused on beef from Japan. You get served elegant and delicate traditional Japanese dishes made with the finest produce and handcrafted from fresh seasonal ingredients.
The restaurant features three dining rooms, including an exclusive banqueting space with five tables with a display of handmade and traditional Japanese artwork adorning the wall, sliding shoji doors, and tatami flooring. It is dubbed as one of the best luxury restaurants in the UAE.
6. Crisol, Sharjah
The unique fusion restaurant brand assimilates an array of flavors from the cultural melting pot of culinary skills and traditions that redefine modern American cuisine. Crisol is a luxurious restaurant with modern, chic main rooms and dining bubbles outside, ideal for celebrating a special occasion and feeding your Instagram!
Expect a lively selection of international plates ranging from American-style dishes to Japanese sandos, brimming with classic yet modern transformations.
7. Al Angham, Muscat
Brewing high-end Omani cuisine in Muscat's Royal Opera, the Al Angham restaurant is one of the city's most elegant yet theatrical places to eat. This cultural restaurant is well-known for its attentive service, flavorful twists on shiwa, hares, or jareesh, and some Omani desserts.
Ornate dining is adorned with traditional art and motifs, while the food is presented in an haute manner. Unlike many restaurants, Al Angham does not have a liquor license, but you make up for it with the fruit cocktails and fresh juices on offer.
8. Hakkasan, Abu Dhabi
This award-winning Japanese fusion restaurant, housed on the grounds of the Emirati Palace, is known for its most expensive and extravagant culinary offerings in the UAE. Hakkasan offers an extensive à la carte menu with a distinct take on modern Chinese cuisine.
The restaurant specializes in modernity that blends opulent design, contemporary Asian ambiance, and world-class service! With a chic cocktail and a sunsetting mood, the fine dining here gives you long-lasting memories to cherish. It is also dubbed one of the top luxury restaurants in the UAE.
9. The Orangery, Fujairah
The Orangery reflects authentic British mastery, a rich history, and a culinary culture of aromas, with the essence of local produce commemorating Victorian England's hearty, warm, and delicious flare.
With a soothing and aesthetic ambiance, one can soak a nostalgic appeal of the past with fading antiques flowing through the walls. The restaurant's menu offers splendid European meals with several Arabic foods, while the vegetarian menu is extensive.
10. Rustar Floating Restaurant
The Rustar Floating Restaurant in Dubai is famous for being the world's largest wooden floating restaurant, accommodating 400 passengers. It has three levels, the middle, upper, and lower decks, where diners can delight in the most exotic cuisine while immersing themselves in the majestic views of Dubai city.
The middle deck features a spacious dining hall, while the upper deck allows guests to enjoy the cool breeze while dining on delectable dishes. Aboard the boat, expect a warm welcome with Arabic coffees and dates.
The UAE, which always strives to capture the world's attention, not only offers world-famous attractions but also world-class restaurants. Whether you crave Italian, Asian, or Middle Eastern, these best luxurious restaurants in the UAE are worth a try.