Here is your complete DIY travel guide to the breathtaking Marlboro Country Sagada/Marlboro Hills Sagada!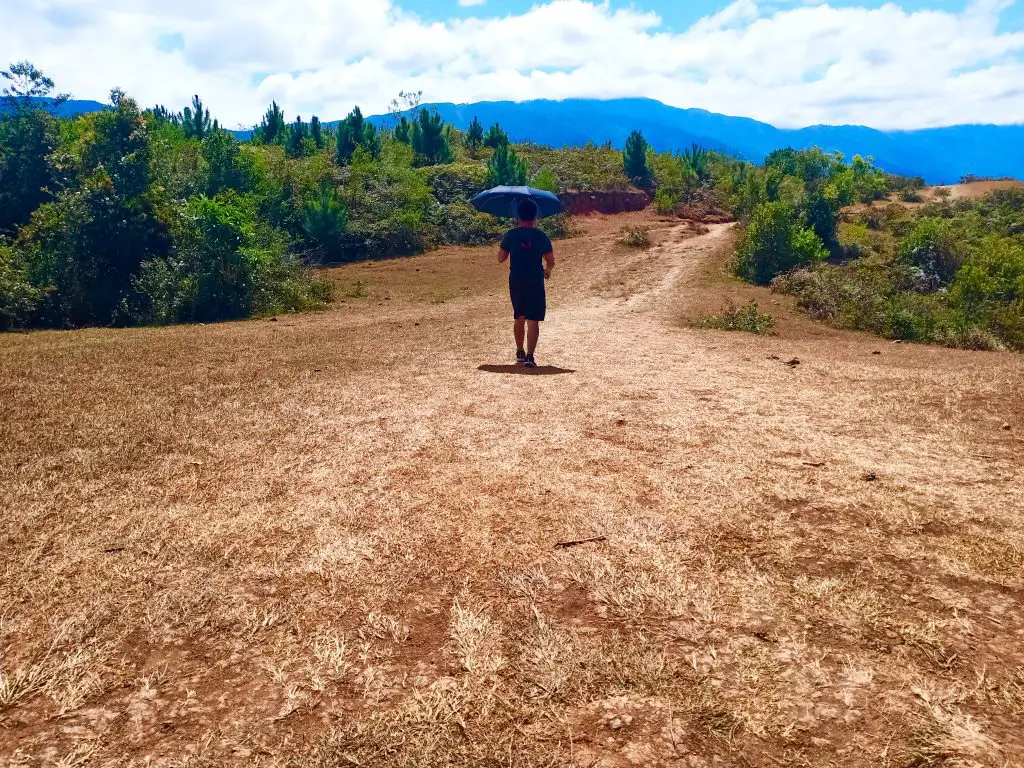 I've always wanted to trek to the famous Marlboro Hills Sagada to glimpse of the sea of clouds and experience the thrill of it. This finally came into reality when I and my childhood friend Ricky visited Sagada for the third time. That time though, we were geared to check out the famous Blue Soil. But since the trail connects the said two, we were able to see both Marlboro Hills and Blue Soil.
It was indeed a rewarding experience. Not only did we catch jaw-dropping views of the mountains and the forests but also learned to cope with the constant menaces and challenges. That's more than enough for us to call it one of the best adventures ever.
READ: Blue Soil Sagada (UPDATED): Your Complete DIY Travel Guide
Essential Info about Marlboro Country Sagada
Trekking Time to Marlboro Country Sagada: 2-3 hours
Sights to See: Occasional Sea of Clouds, Pine Forests, Ancient Trails, Rice Terraces, Limestone Rock Formations, Highland Communities, Flora and Fauna Species
Before visiting any other tourist spots in Sagada, proceed to the Tourist Information Center and pay an environmental fee of Php 50. You can directly hire a guide here and rent a van towards the jump-off point which is 2.5 kilometers away. Below is the breakdown of budgetary requirements:
Environmental Fee: Php 50 per person
Shuttle Rental: Php 650
Guide Fee: Php 800 for 5 persons or less; Php 300 each for 6 persons or more
If you want to save some money, you can walk towards the jump-off point at sitio Batalao of barangay Antadao. That takes 30 minutes or an hour from the town center. Upon reaching the jump-off point, you still have to register and hire a guide there.
You can also opt for the Marlboro Country – Blue Soil traverse trek. For this package, tour guides take tourists during the early morning to Marlboro Country for the sunrise viewing before leading them to the Blue Soil. Here are the fees for that package:
Guide Fee: Php 1,800 pesos for 5 persons
Trekking Time: 4-5 hours
Van/Shuttle Hire: Php 1,350
Our DIY Trek to Marlboro Country Sagada
I and my buddy were supposed to view the sunrise at Marlboro Country Sagada. But during our visit, the local authorities prohibited early trekking as a precautionary measure against coronavirus.
So we started trekking at around 7:30 am from the town center. By 8:00 am, we reached the jump-off point at barangay Antadao. I guess you can say we were fast walkers but yeah. We were certainly hyped up for an adventure.
There, we registered but we did not have to pay the fees or undergo the usual tourism protocols because we are locals. We also did not hire a guide since I was a bit familiar with the trail, thanks to Google Earth.
But if you're a tourist, please strictly abide by the tourism protocols and pay the corresponding fees. That's for your safety and convenience. Besides, that's how you can help improve the local economy and the welfare of locals like us (winks).
From the jump-off point, we followed an unpaved road for about an hour until we reached a narrow trail. We continued with the walk with swelling eagerness and excitement to explore new heights.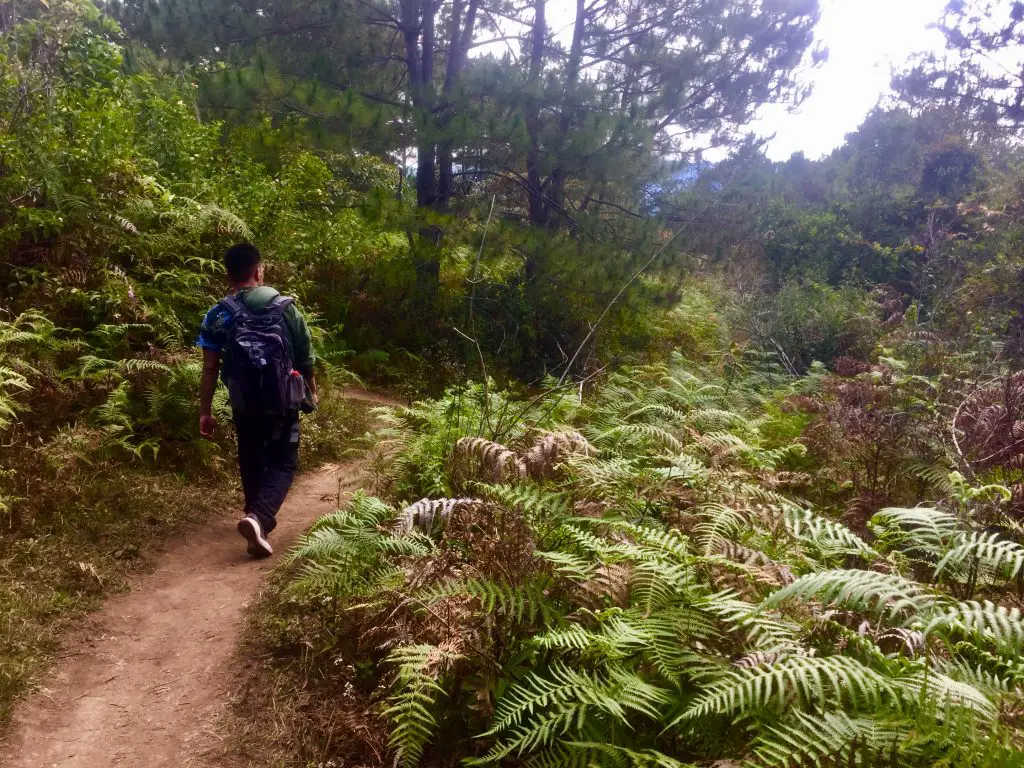 Frankly speaking though, it was a very easy trek for us especially that we got used to extreme hiking destinations in the wild and unforgiving jungles in our hometown.
Good thing, however, the pristine view of the pine forests and the bizarre limestone rock formations compensated the seeming lack of thrill.
Then, there are breathtaking views of the surrounding mountains and mossy forests. Plus, colorful flowers constantly greeted us along the way.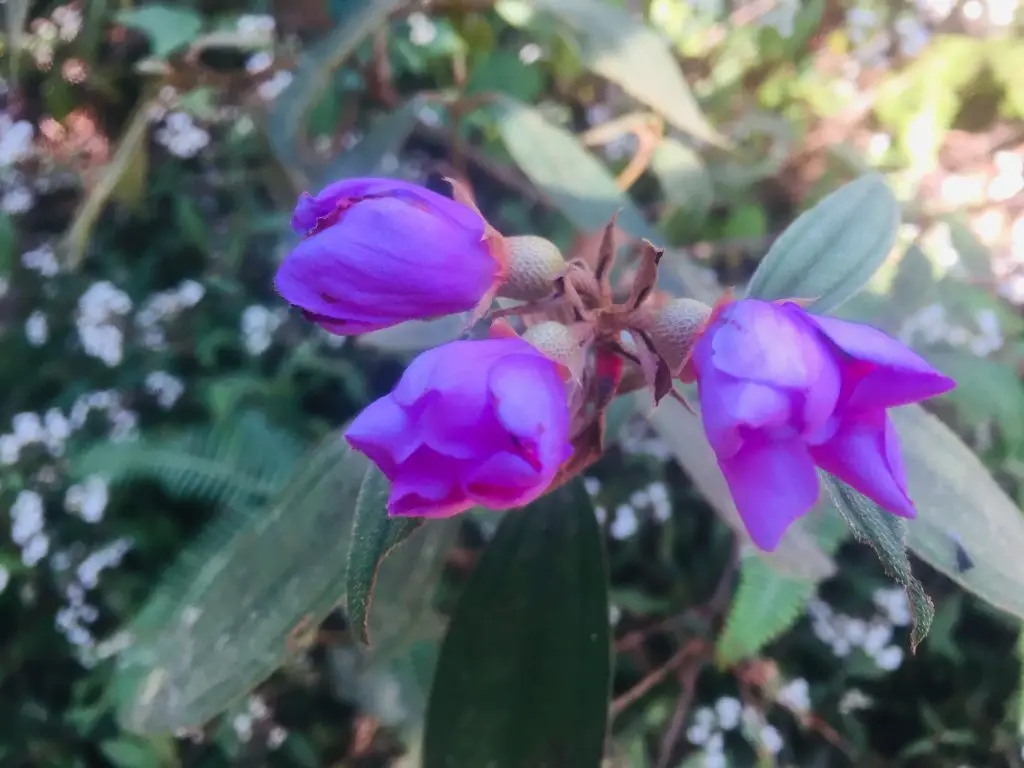 We just kept on, not minding the time spent. To make the most of our trek, we acted like it was our childhood days. We danced with the wind. Hugged the unsuspecting trees. Sang with the birds. Shouted our amazement. Ran like our favorite anime characters. Played hide and seek. And chased each other just to add thrill to the adventure.
Then lo and behold. After about two hours of walking and running from the jump-off point, we finally reached Marlboro Country Sagada! That was around 9:10 am then.
What to See at Marlboro Country Sagada
A few shrubs and grasses cover the main peak of Marlboro Hills.
From here, we could see a distant view of the pine and mossy forests not just of Sagada but also its neighboring municipalities. Some villages and rice terraces are also visible from here.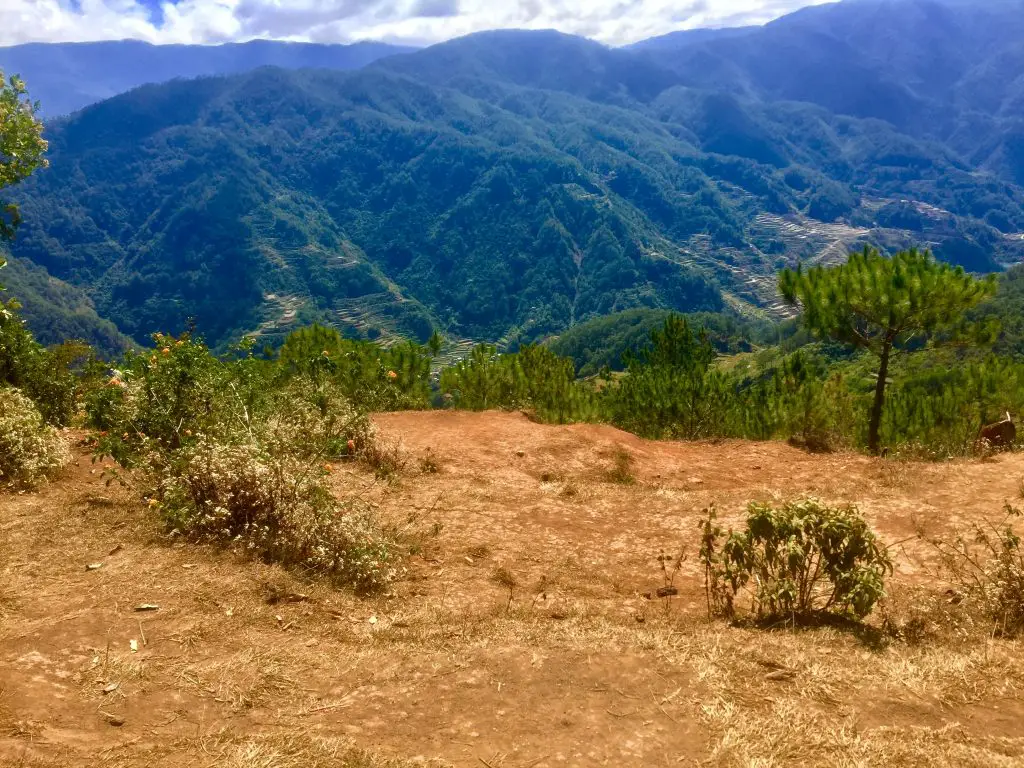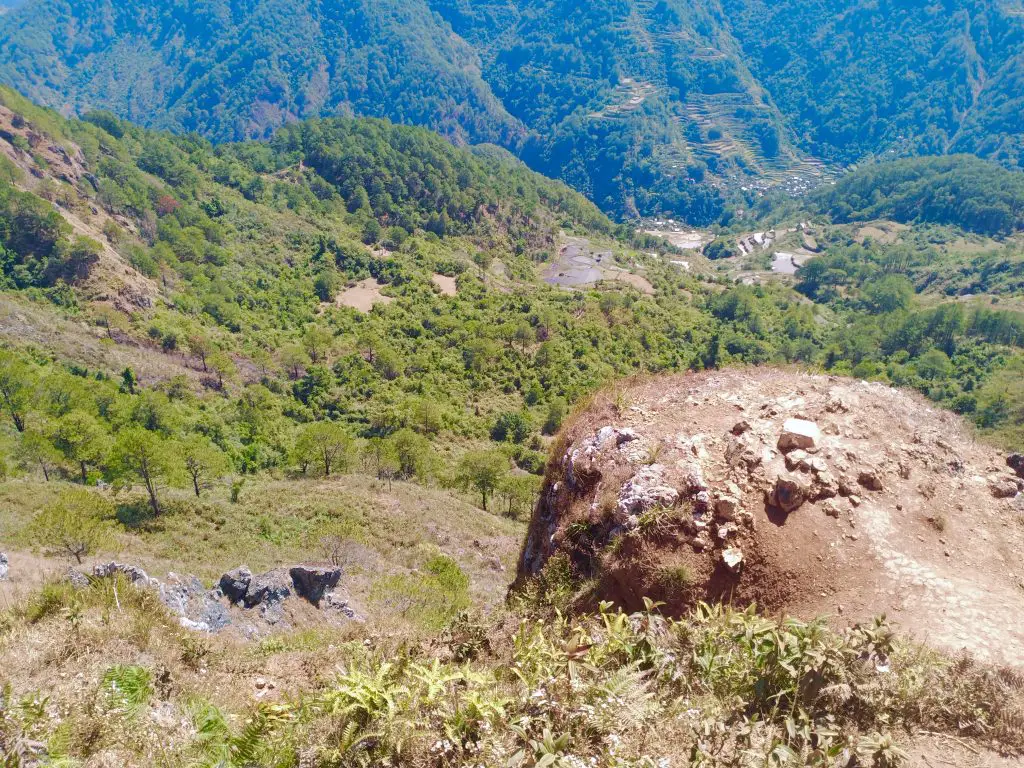 As I've mentioned earlier, it's best to come to Marlboro Country during the early morning for the sunrise and the sea of clouds slowly revealing surreal landscapes. Still, the trek was definitely worth it and the views were just as amazing!
According to a local guide, the site is named Marlboro Country because of its grassy landscape which resembles the plains of America where cowboys used to run their horses. That is why some delightfully call it also as "Marlboro Country."
Today, Marlboro Country is pasture land for carabaos and wild horses. Wild horses? Actually, these were introduced species that are now allowed to roam freely in the forests and grasslands around Marlboro Country.
Unfortunately, we were not able to see one of these. Who knows? You could catch one during your visit here.
Other Useful Information & Tips
There is a booth on Marlboro Country Sagada/Marlboro Hills, selling drinks and snacks as well as souvenir items.
Bring a jacket with you if you're gonna hike during the early morning. It's freezing during that time!
Bring a bottle of water or two.
Bring an umbrella or light jackets if you're gonna hike during the afternoon to protect yourself from the simmering midday heat.
Don't rush trekking. You might miss some interesting sights along the way.
Enjoy and please dispose of your garbage properly.
Let us help in the preservation of Marlboro Hills Sagada.
For Your Information
If you need more information to help set up your itinerary to Marlboro Country Sagada, do contact the Municipal Tourist Information Center via the following:
Contact Number: 09171345353, 0908 757 6444
Email: sagada.mayor@yahoo.com
Facebook Page: Sagada Tourism