Here is our complete DIY travel guide to the Blue Soil Sagada! Why are these hills in Sagada blue? How do you reach them from the town proper? What are the attractions there to see aside from the sea of clouds? Read on to know the answers.
Once upon a time, the daily routine gets boring. We find ourselves longing for something else to do. Or escape somewhere to encounter new sights, people, and experiences. That's exactly how I felt working in Manila in just a year. I felt like I was only committing my time and effort for the company and for other people.
I was so desperate to break free so I can also enjoy myself and explore the bigger world. Without hesitance, I quit my job and devoted a whole month of travel and inner reflection. My first destination? Sagada in Mt. Province!
I've been to Sagada during my college internship but I only had the chance to visit nearby tourist spots such as the Hanging Coffins, Echo Valley, and the Sumaguing Caves.
This time, I wanted to level up my visit with an extreme adventure. So with my childhood best friend Ricky, I set off to conquer Marlboro Hills and the Blue Soil Sagada, also called Blue Mountain Sagada.
Essential Infos about Blue Soil Sagada
Blue Soil Sagada is typically part of a tour package called Marlboro Hill – Blue Soil Traverse Trek. The trail leading to Marlboro Hill leads straight to the Blue Soil. It is a 4-5 hour trek that cuts across pine forests and grasslands. It is best to visit Blue Soil Sagada in the early morning, just after viewing the sunrise in Marlboro Hill. You can also visit the site during the afternoon before hiking to Marlboro Hill for sunset viewing.
Marlboro Hill-Blue Soil Traverse Trek
Guide Fee: Php 1,800 for 1-5 persons; Php 300 each for 6 pax and above
Transport Fee from town center: Php 1,350
Trekking Time from Jump-off Point: 4-5 hours
If you don't want to avail of the transport fee, you can walk from the town center all the way to the jump-off point. That takes 30 minutes of easy trekking on a paved road. There is a booth at the jump-off point where you should register and avail of a guide.
Trekking Time from Tourist Center to Jump-off: 30 minutes to 1 hours
READ: Marlboro Hills Sagada (COMPLETE DIY TRAVEL GUIDE)
Our DIY Trek to Blue Soil Sagada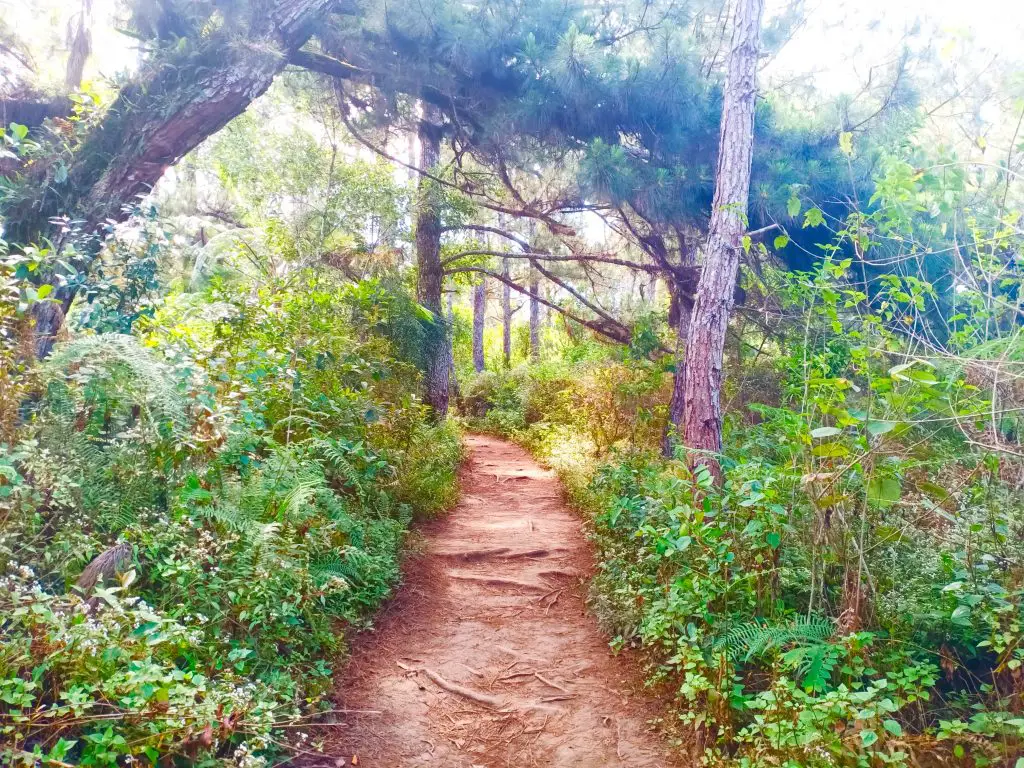 Frankly speaking, I and my buddy literally had a full-blown DIY adventure to Blue Soil Sagada. We did not avail of a guide or followed the usual protocols when visiting the tourist spots in Sagada. I don't know if this will get us into trouble but here is the thing, we made it safe and sound. And we had a lot of fun and memories to call it one of the best adventures ever! So, here is how we did it.
From the house of my aunt who resides in Sagada, we started trekking at around 7:00 am. We wanted to hike earlier to catch the sunrise at Marlboro Hills. But that time, early trekking was prohibited as a safety precaution against Coronavirus.
Following a paved road, we reached the jump-off point at sitio Batalao (near Petron station) by 7:30 am. There, we had to register. But since I informed the staff that I'm a local of Sagada, I and my friend did not have to pay fees and avail of a guide.
Locals like me can tour around for free as long as we're familiar or knowledgeable of the trails and safety procedures. So yep, we saved a lot of bucks for being a local.
But if you're an outsider, please strictly follow the local guidelines. Besides, paying the fees and getting a guide is one way for you to help in community development. That's also for your safety.
From the jump-off point, we began our trek with swelling eagerness and excitement. The initial trail was an unpaved road that runs for about 3 kilometers. Having been used to climbing tough mountains, the trek was relatively easy for us.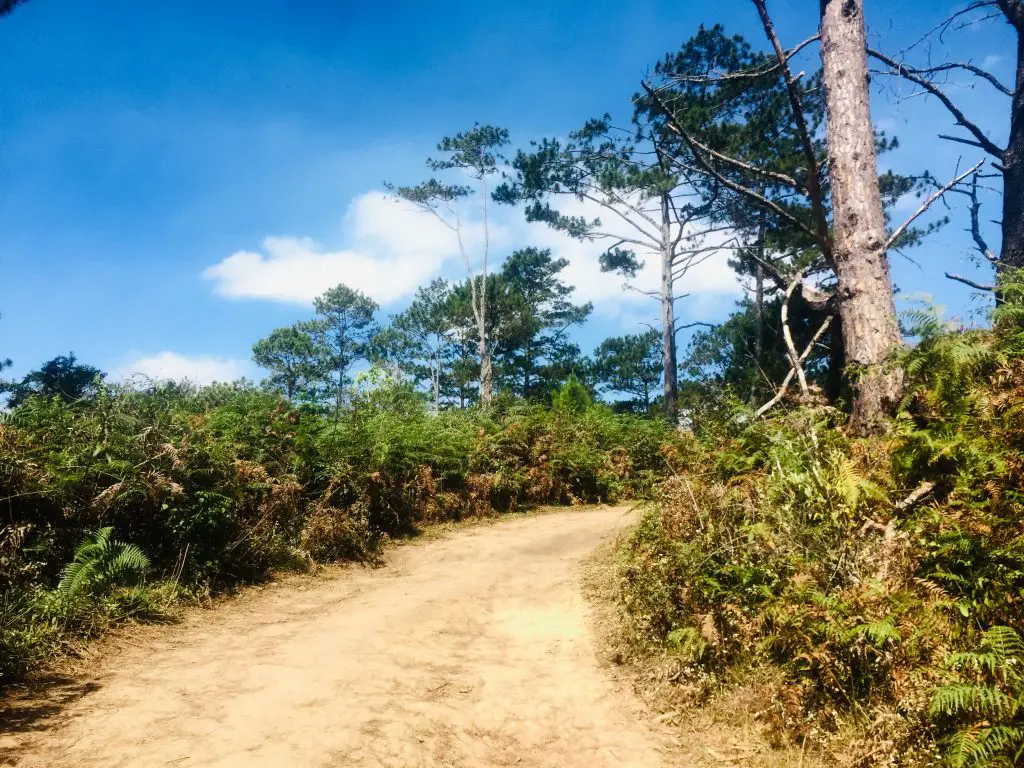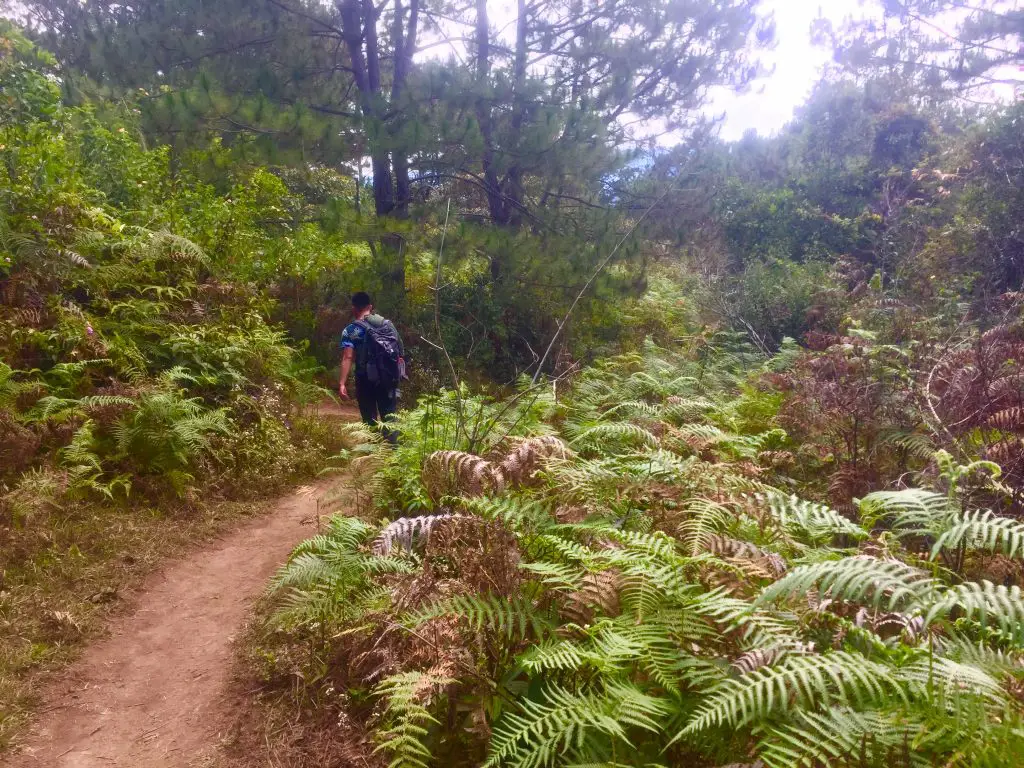 It took us two hours of non-stop walk to finally reach Marlboro Hills. That was around 10:30 am. There, we marveled at the views for a few minutes.
After all, we were set for the Blue Soil and the best views of Marlboro Hills are during the early morning. During that brief time, we took as many shots of the landscapes, sipped some refreshments, mingled with the tourists, and continued trekking to Blue Soil Sagada.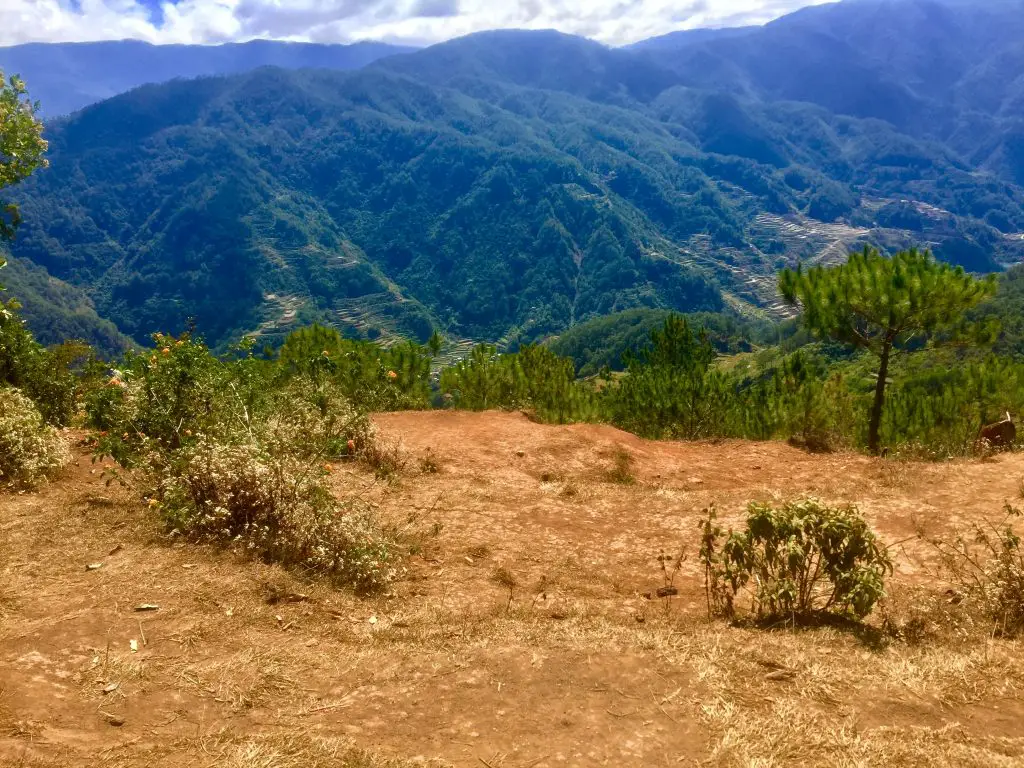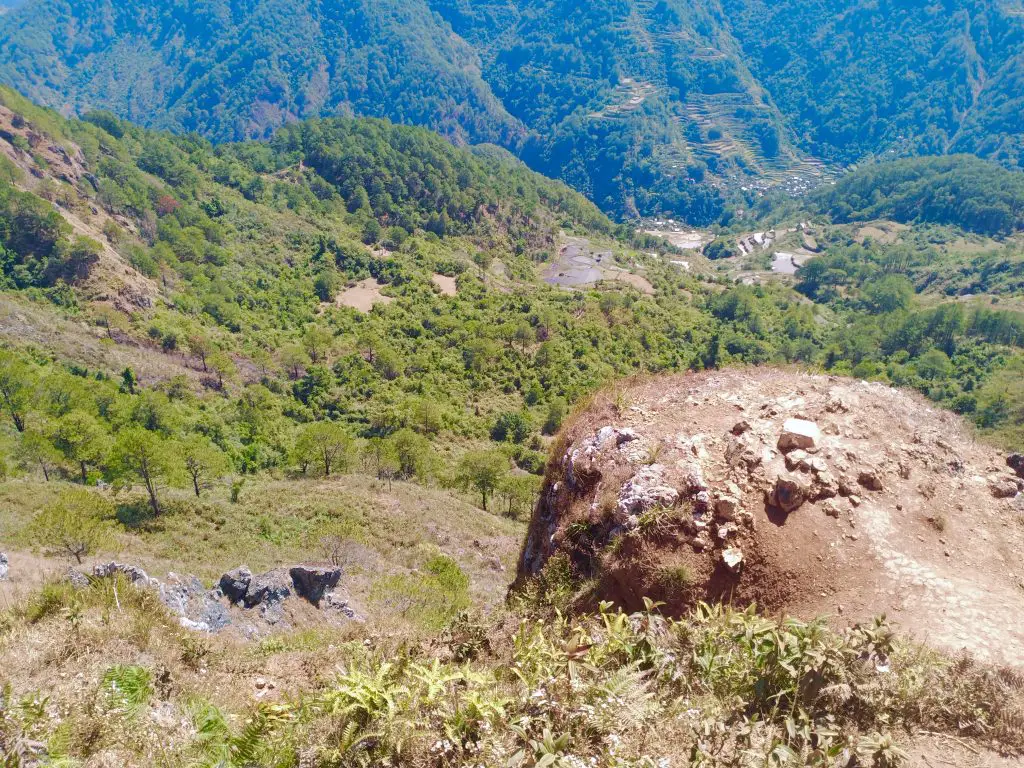 I tell you. The sights to see beyond Marlboro Hills were exceedingly impressive. You'll surely find yourself in constant surprise and amazement. Rightly so, we could not help but pause for a number of times just to glimpse on the sights.
On the distance, we could see mountains dominated by huge limestone rock formations. And of course, there are the usual pine forests. We also chanced on unique flora species and flowers.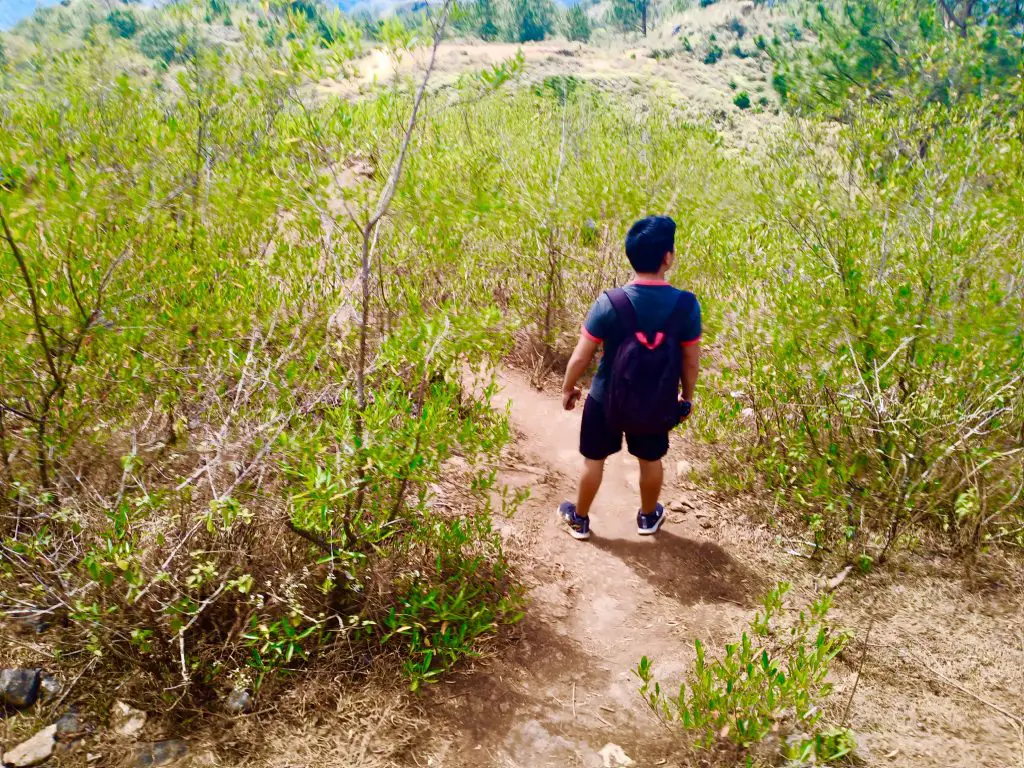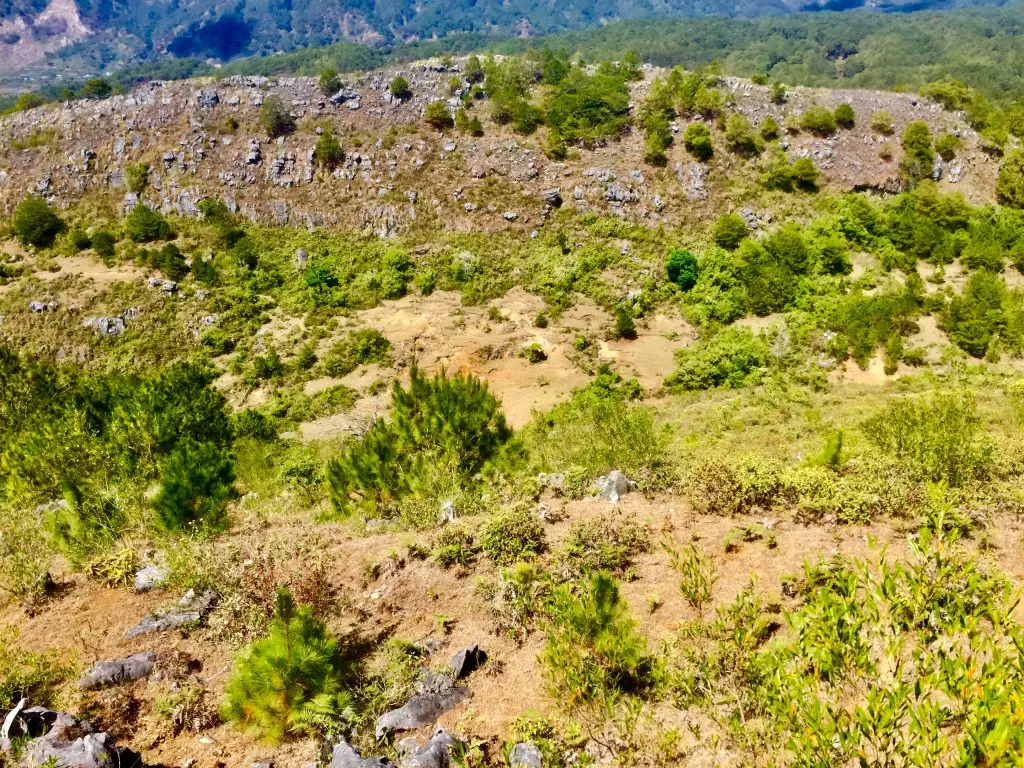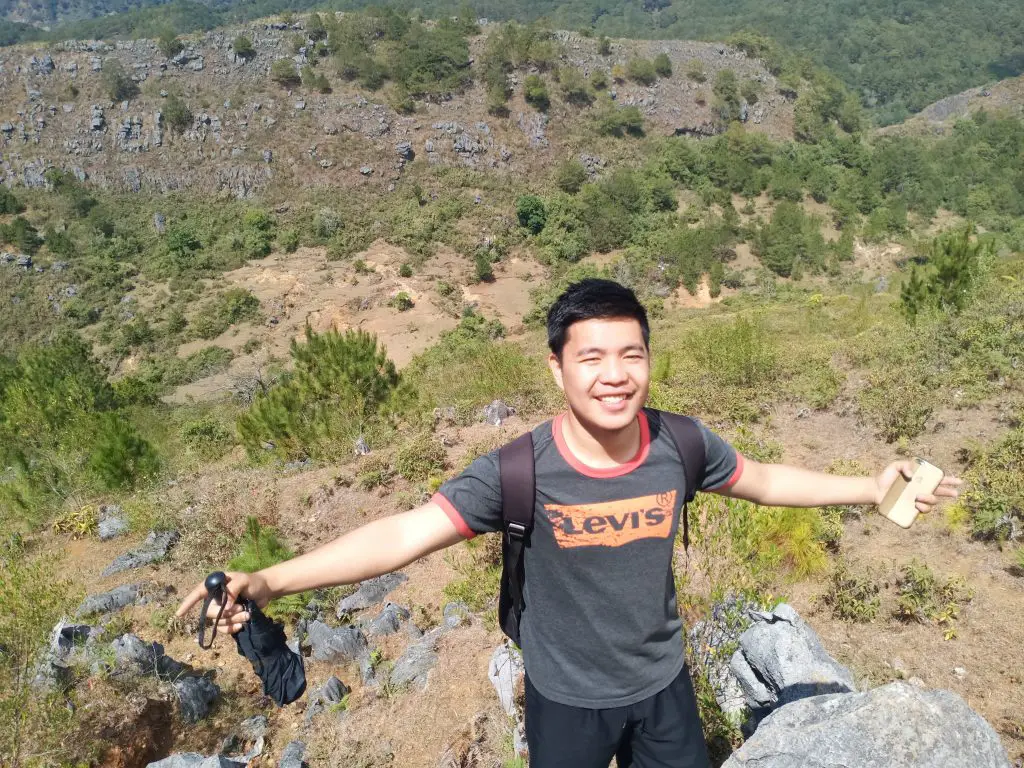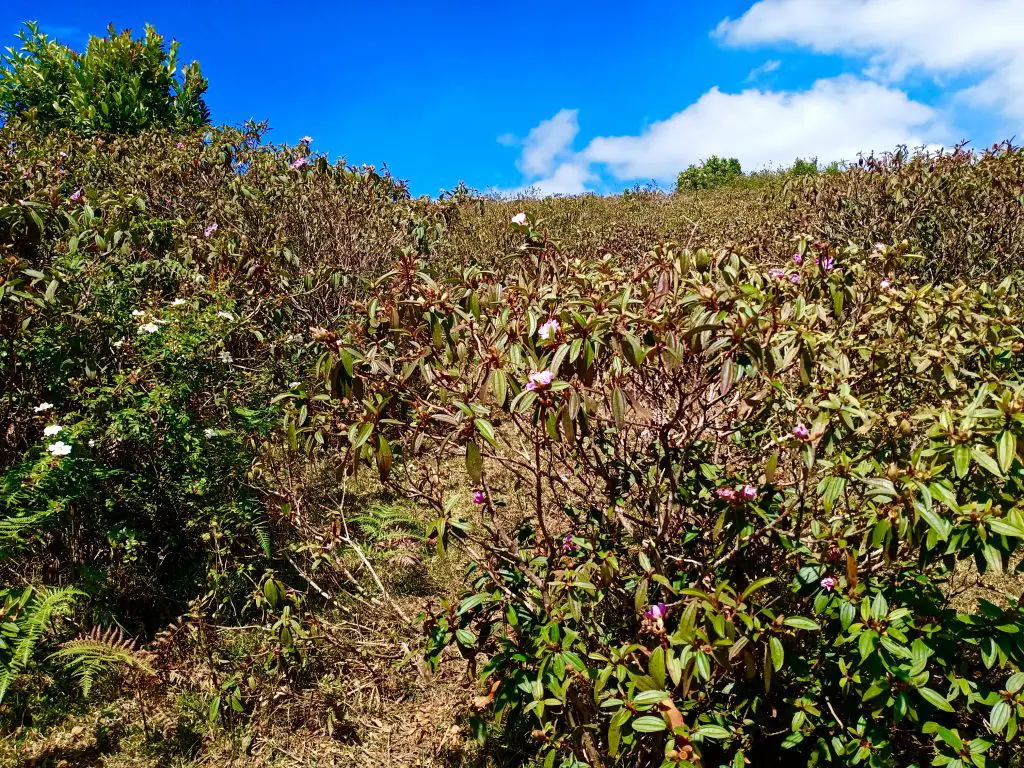 We did not think of the hours spent during the trek and just prodded on. Jumping right here and there. Hugging trees. Kissing the flowers. Dancing with the wind when nobody's around. Shouting our amazement. Singing with the birds. Weird, some of you might say? But yeps, that is me and my friend. We get wild whenever we are on an adventure.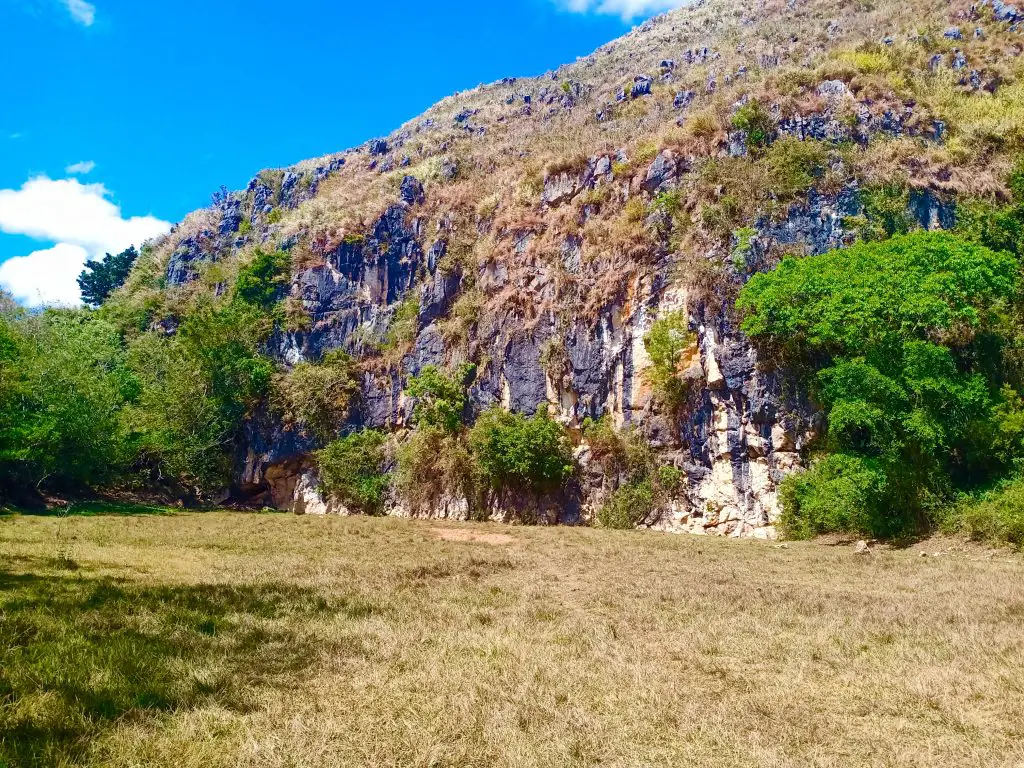 Like I've said, we never minded the time and just made every moment count. Then in the midst of all that, we saw a distinct landscape. Lo and behold, we reached our goal- Blue Soil Sagada!
Behold Blue Soil Sagada
Even from a distance, I could not contain my joy when I saw Blue Soil Sagada. I and my friend raced our way and jumped like crazy. After an hour of fun-filled trekked from Marlboro Hills, we finally reached our destination! Time check? That was around 11:30 am.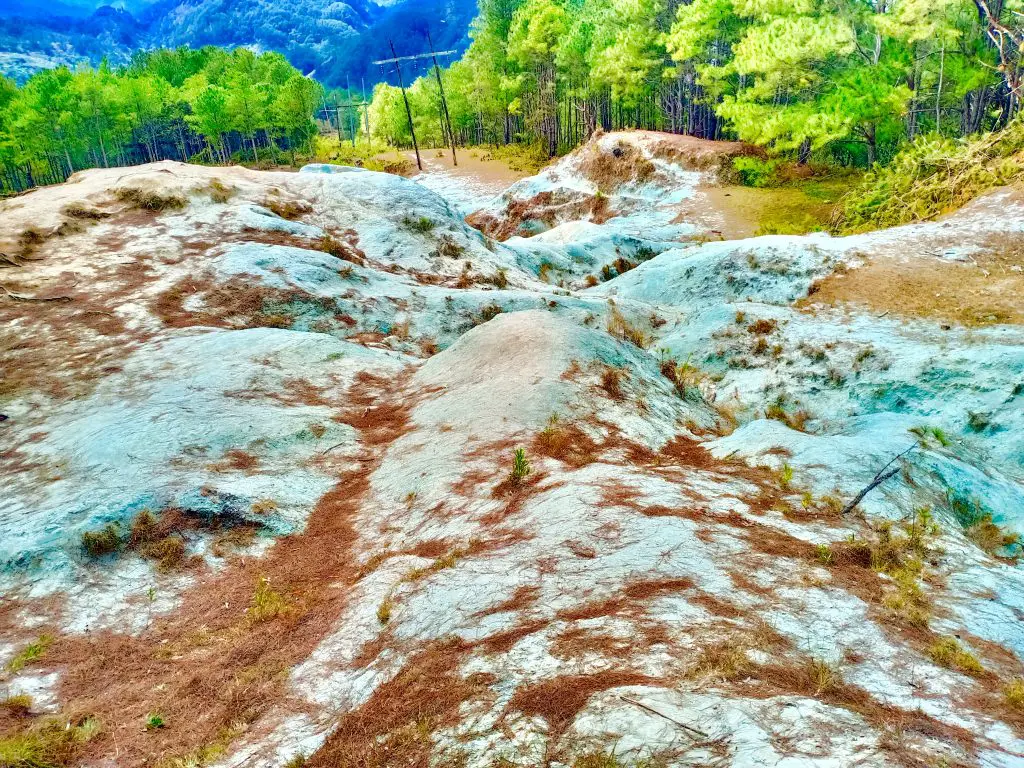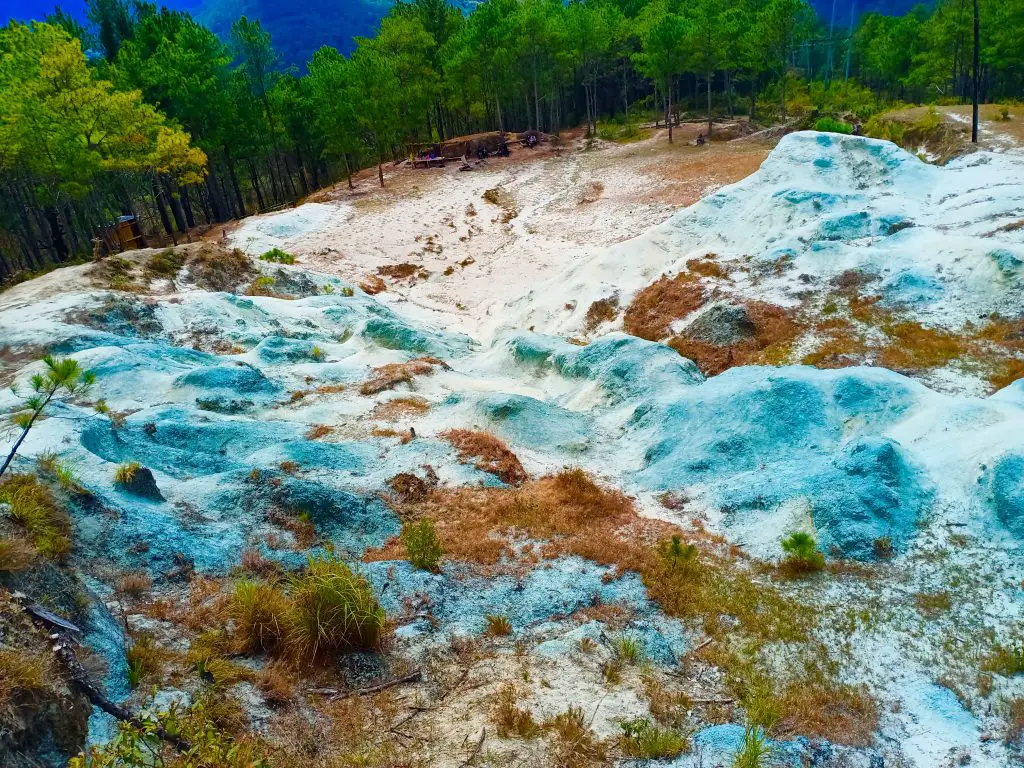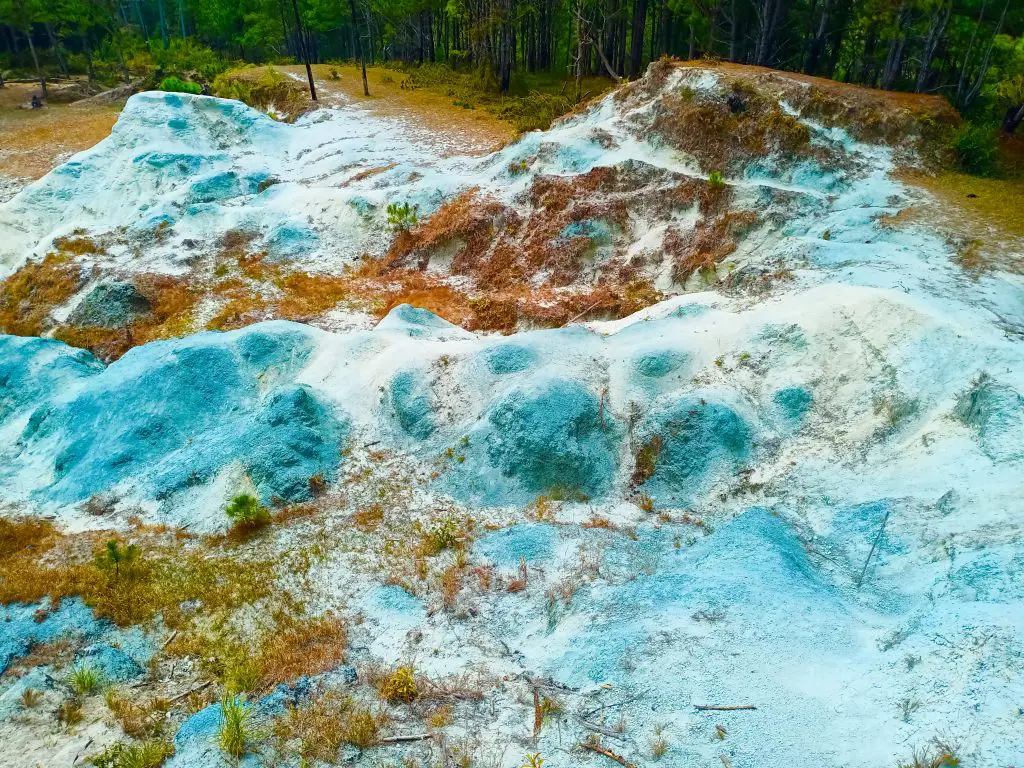 Marveling at the sight of Blue Soil Sagada left me speechless. If there were no people around, I could have cried and shouted in sheer joy and amazement.
Also known as Blue Mountain Sagada, the attraction is indeed surreal. At the backdrop of lush pine forests, it looked like another world with its own story and majesty. I could not help but wonder at how nature crafted such a masterpiece.
According to a guide, it would have been a better view if we arrived during the early morning while it's still wet or just after the rains. Still, it was a superb sight and surely, I'll keep coming back to relish its beauty. I would have loved to stay there for the whole day but due to time constraints, I and my friend trekked our way back.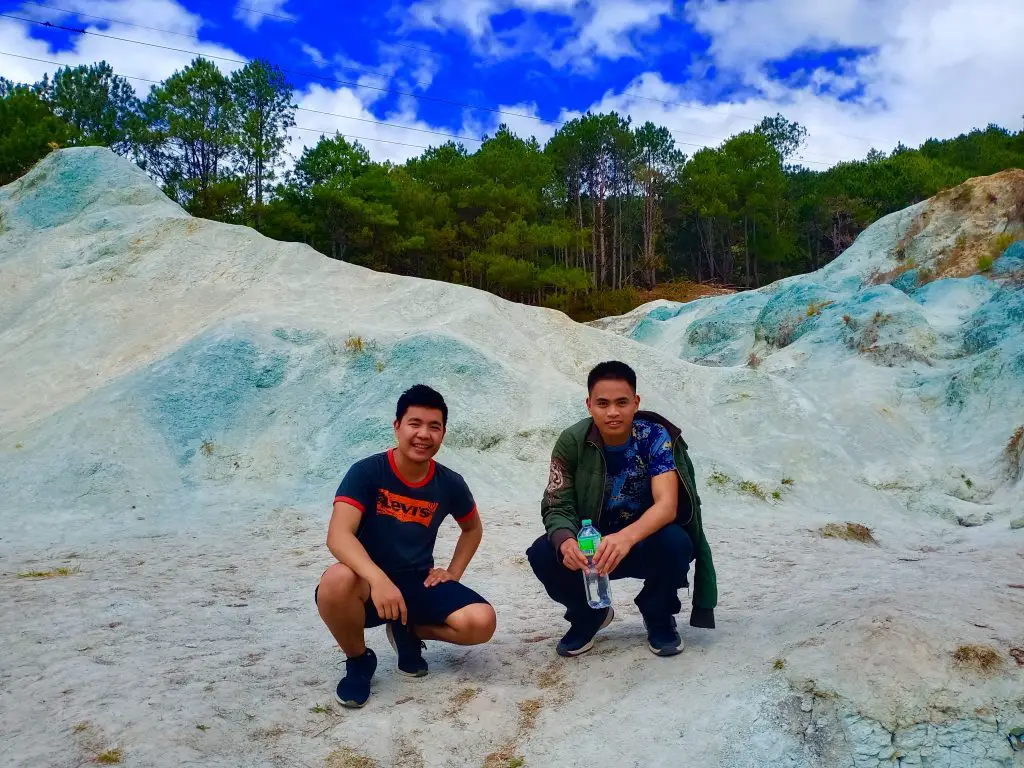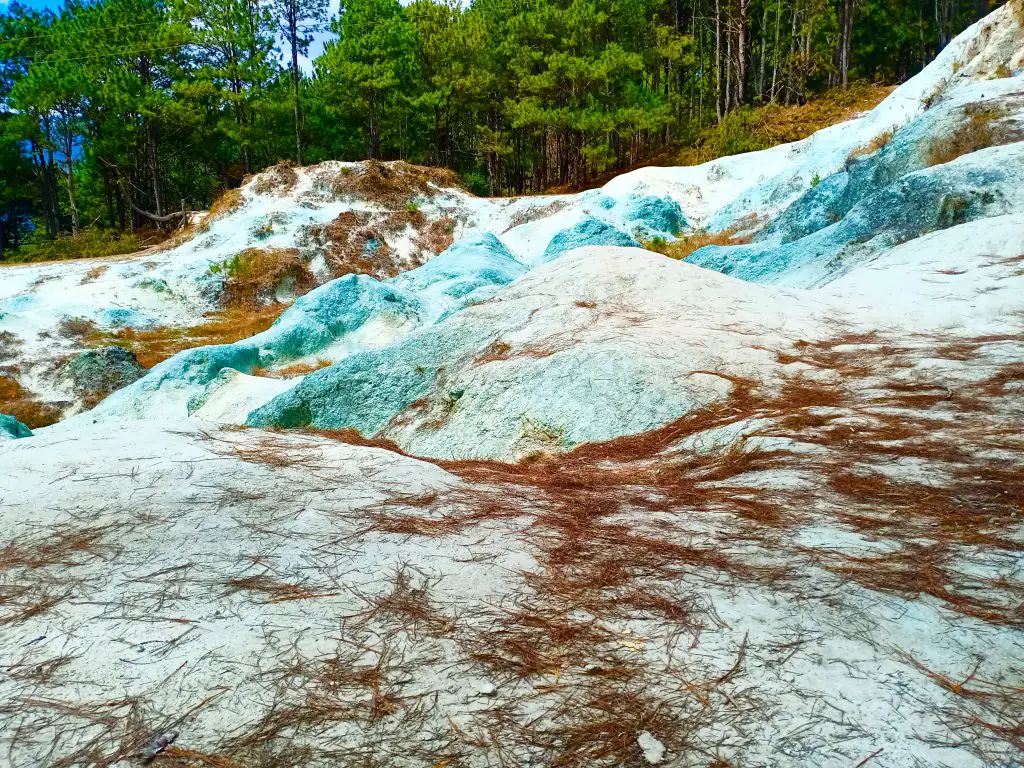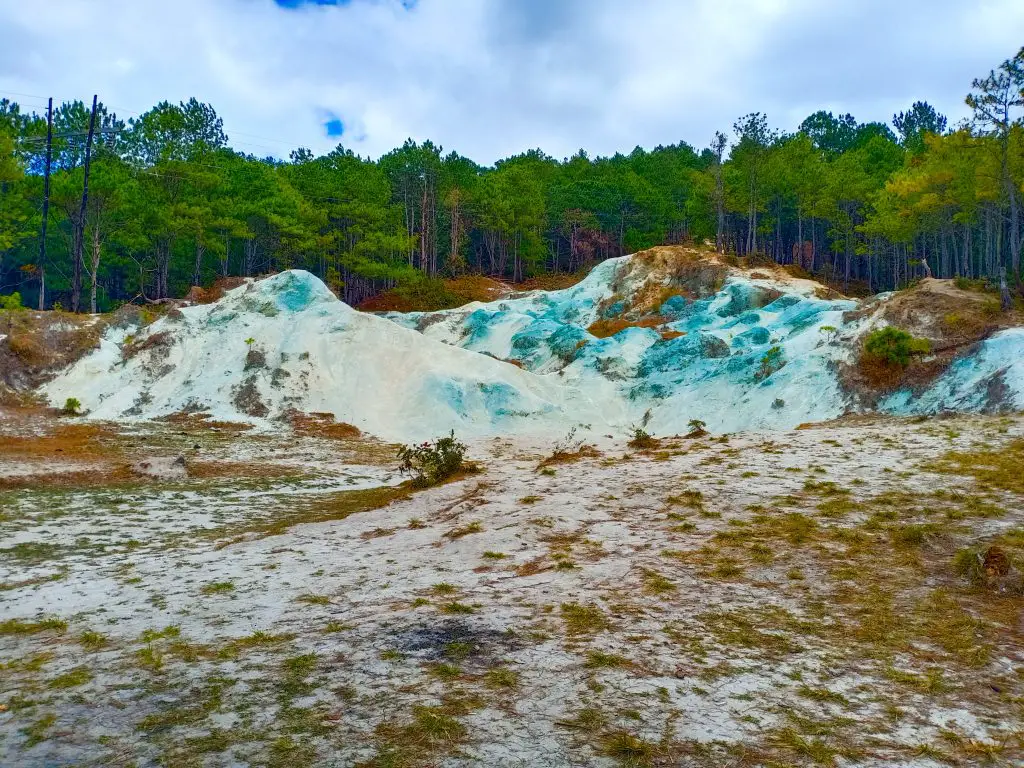 We left Blue Soil Sagada with overwhelming joy. And that's just a bonus to the fun and memories I and my childhood best friend had along the way.
For your Information
If you need more information to help set up your itinerary to Blue Soil Sagada, do contact the Municipal Tourist Information Center via the following:
Contact Number: 09171345353, 0908 757 6444
Email: sagada.mayor@yahoo.com