Looking for the best Negros Occidental tourist spot? Find out more in this article where we feature its historical and natural tourist attractions. Add to that its off-beaten destinations! Read on.
Negros Occidental is known for its vast sugarcane plantations, making it the "Sugar Bowl of the Philippines."
What people don't know, however, is that these sugarcane fields used to be pristine forests. Massive logging during the previous decades left the province almost scarred.
Thankfully, there are some remaining natural ecosystems that are now eyed as ecotourism destinations.
If you are planning to visit, here are the best tourist destinations in Negros Occidental. Take note. Most of the attractions included in the list are off-beaten, raw, and unspoiled. It is hoped that ecotourism will sustain these for generations to come.
Get the latest updates about Philippine tourism including popular and off-beaten destinations by downloading the Visitour PH app. It's your one-stop shop for all Philippine travel-related information including destinations and accommodations!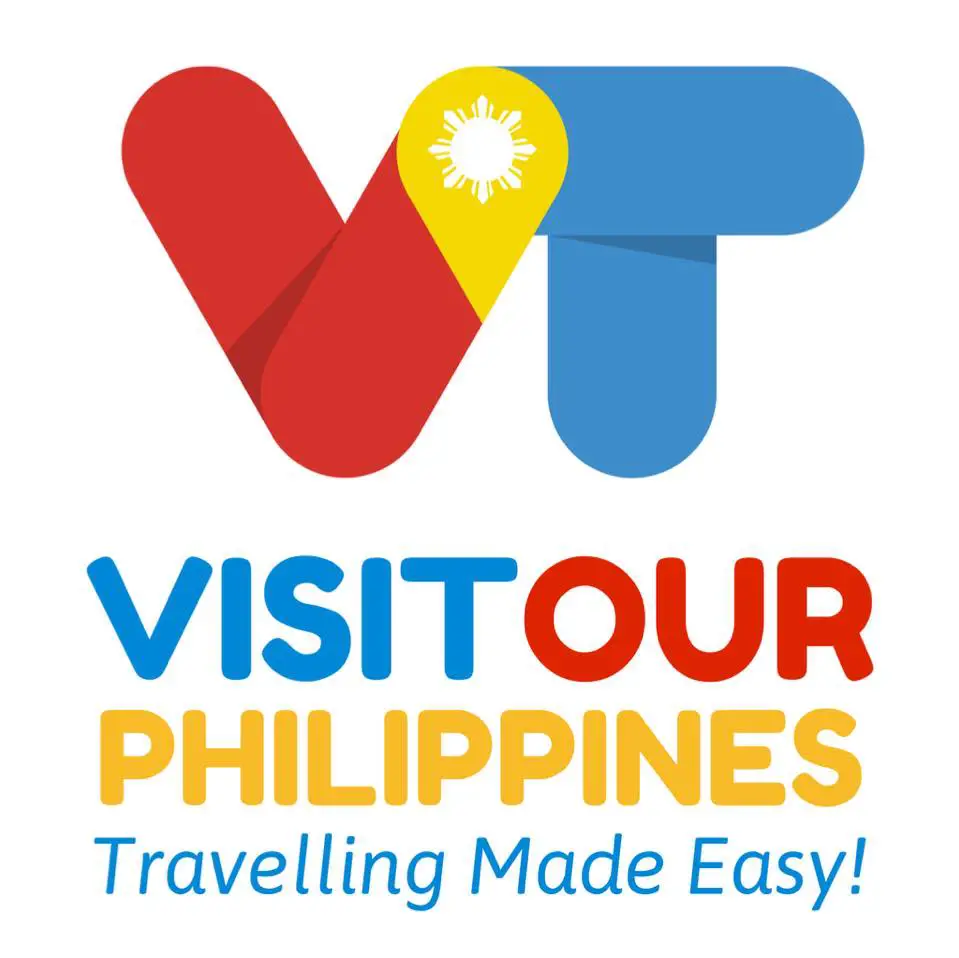 1. Northern Negros National Park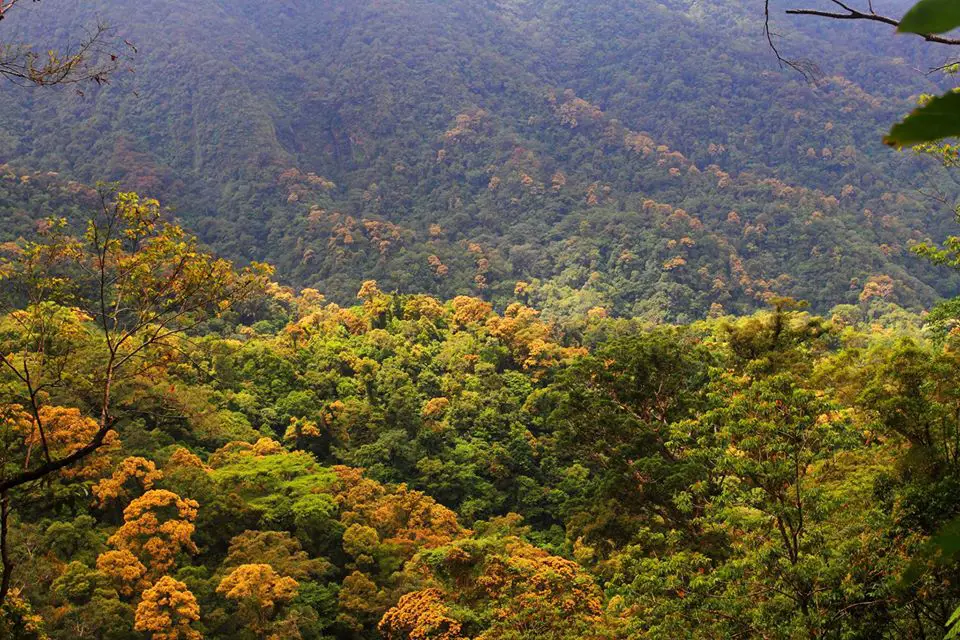 Northern Negros National Park is one of the last remaining forest ecosystems in Negros Occidental. It thrives with an amazing diversity of flora and fauna, some of which are found nowhere else in the world.
The park covers around 107 727 hectares of both dipterocarp and mossy forests. Among the wildlife species found here are the critically-endangered Visayan spotted deer, Philippine naked-backed fruit bat, and the Negros shrew.
Hopefully, the local authorities will revitalize efforts to protect the park from illegal activities given its varied ecological benefits. Today, it is one of the emerging tourist attractions in Negros Occidental.
2. Danjugan Island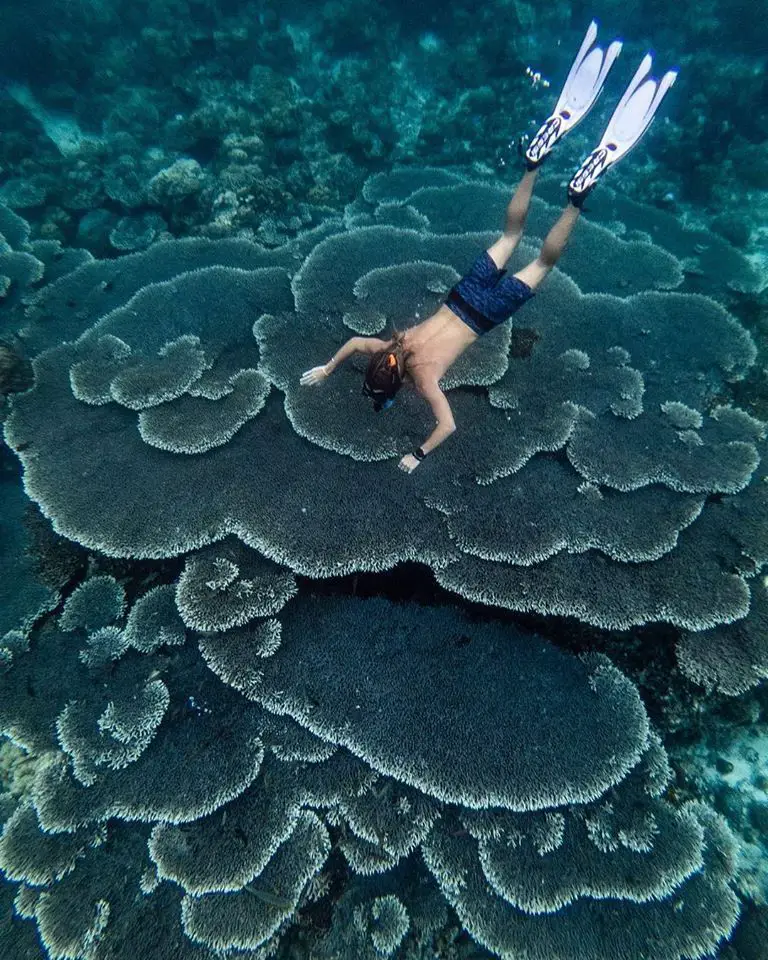 Danjugan Island showcases sustainable tourism, being a protected wildlife habitat and marine reserve sanctuary.
The pristine environment makes bird watching, scuba diving, trekking, snorkeling, and kayaking ideal activities you can enjoy here. These are some of the best things to do in Negros Occidental.
Aside from tourists, students and researchers love to come here to immerse themselves in nature's beauty.
Location/Jump-off: Cauayan
3. Mag-Aso Falls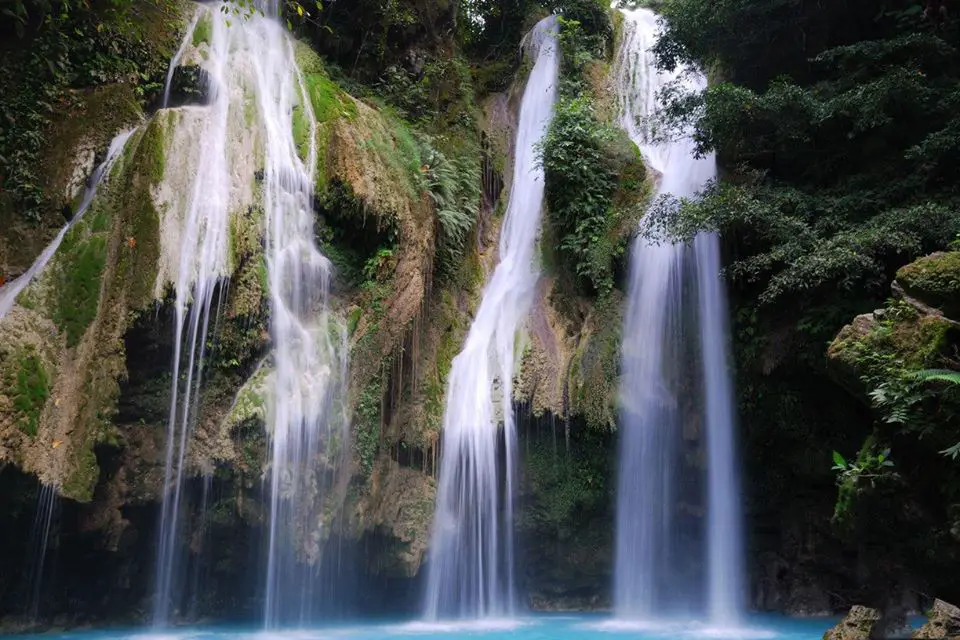 Cascading beautifully amidst lush foliage, Mag-Aso Falls is a must-see Negros Occidental tourist attraction. It's known for its crystal-clear turquoise waters that will give you instant relief.
What I love doing is swimming right at the base of the falls while its cascading waters give a rejuvenating massage. Ah, what a way to escape the daily hustles and bustles. If you're planning to have an overnight stay, there are cottages and rooms you can rent.
Location/Jump-off: Brgy Oringao, Kabankalan City
Entrance Fee: Php 50 per person
Cottage Rent: Php 200 (Nipa Hut)
4. Mount Mandalagan
If you're up for a thrilling hike, trek your way to Mount Mandalagan, one of the formidable peaks in the province. Along the way, you'll pass by Tinagong Dagat, and sulfuric vents.
But my favorite sights here are the rich tropical forests that showcase the thriving biodiversity of Negros Occidental. The mountain is also home to numerous rivers and waterfalls.
Location/Jump-off: Brgy Patag, Silay City
Elevation: 1,683 meters above sea level
Trekking Time: 4-6 hours
5. Sugar Beach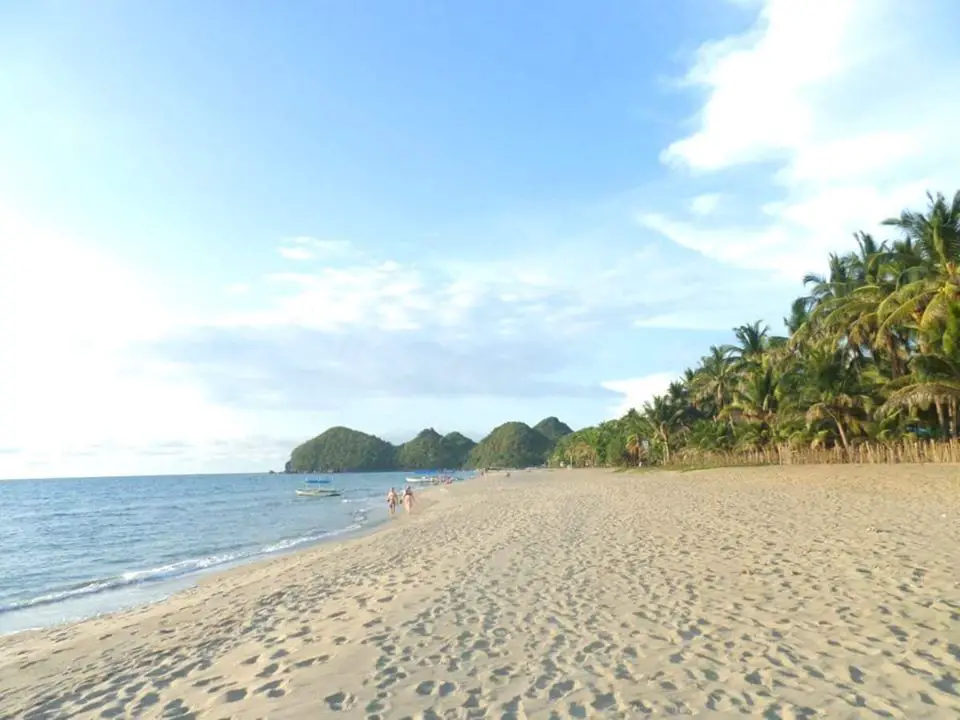 Why sugar? Well, the beach has powdery, brownish sands which would you give a picture of sugar powder, right? It's one of the most frequented Negros Occidental tourist spots.
Here, you'll find different resorts which mainly offer snorkelling and scuba diving. When you come here, don't miss out on a stunning view of the sunset. There's a nearby hill that gives you a vantage viewpoint. Relax. It's an easy climb to reach it.
Today, the beach is one of the iconic scenes in the growing Negros Occidental tourism.
Location/Jump-off: Sipalay
6. Dalinson Falls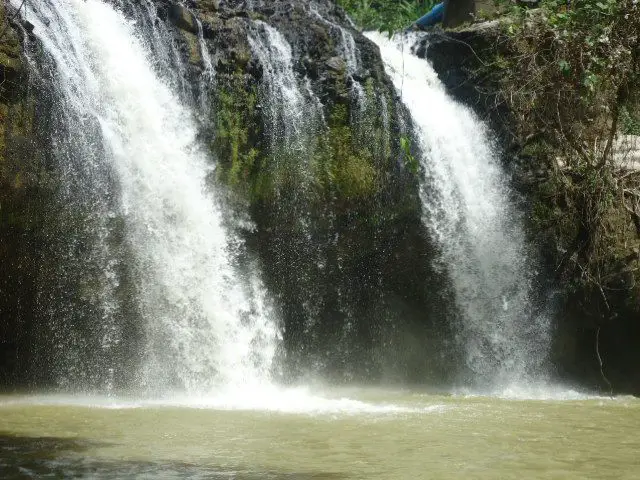 With a majestic height of 40 feet, Dalinson Falls is said to be one of the hiding places of Japanese treasures. Whether that is true or not, it is a promising eco-tourism destination, owing to the rustic views.
Location/Jump-off: Sitio Vergara, Brgy Bug-ang, Toboso
7. Carbin Reef
Carbin Reef boasts of an extensive sandbar that resembles the shape of a tongue when viewed from the air. It lies on a vast marine reserve covering more than 32 000 hectares.
The reserve itself is an ecological wonder. It teems with pristine coral reefs and countless aquatic species. There are also mangrove forests which shelter more flora and fauna. It is one of the most pristine tourist spots in Negros Occidental.
Location/Jump-off: Sagay City
8. Malisbog Falls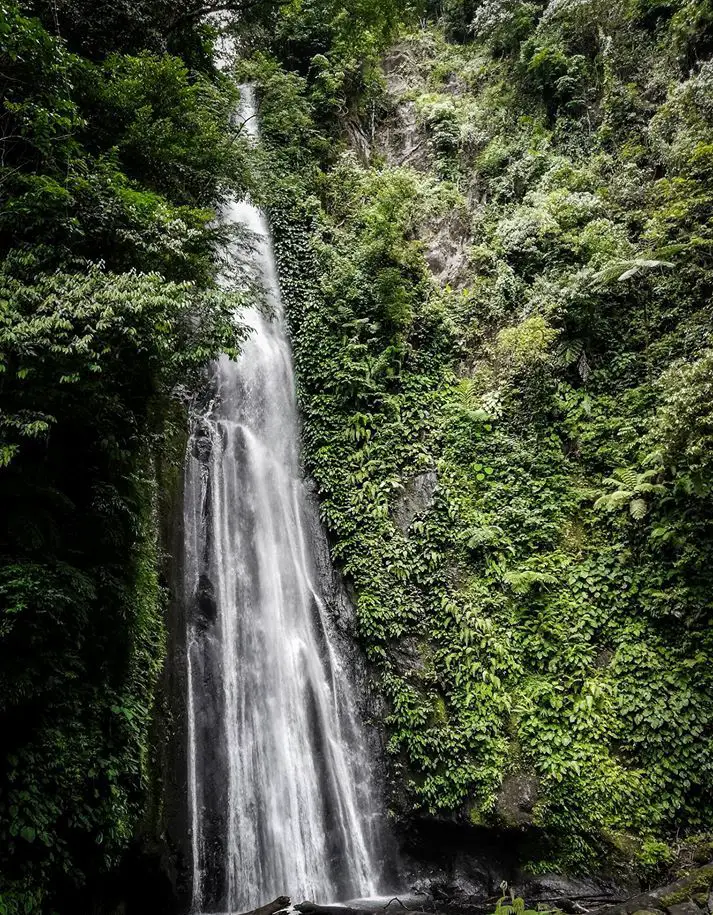 Malisbog Falls is one of the off-beaten Negros Occidental tourist spots. It cascades lazily towards a small and shallow pool. All in all, it composes of three layers.
The highest of which measures around 60 feet high with icy-cold and crystal-clear waters. Dense jungles upstream feed a brook leading to the waterfall.
Location/Jump-off: Silay City
Trekking Time: 20 minutes
Guide Fee: Php 300
9. Dumalabdab Falls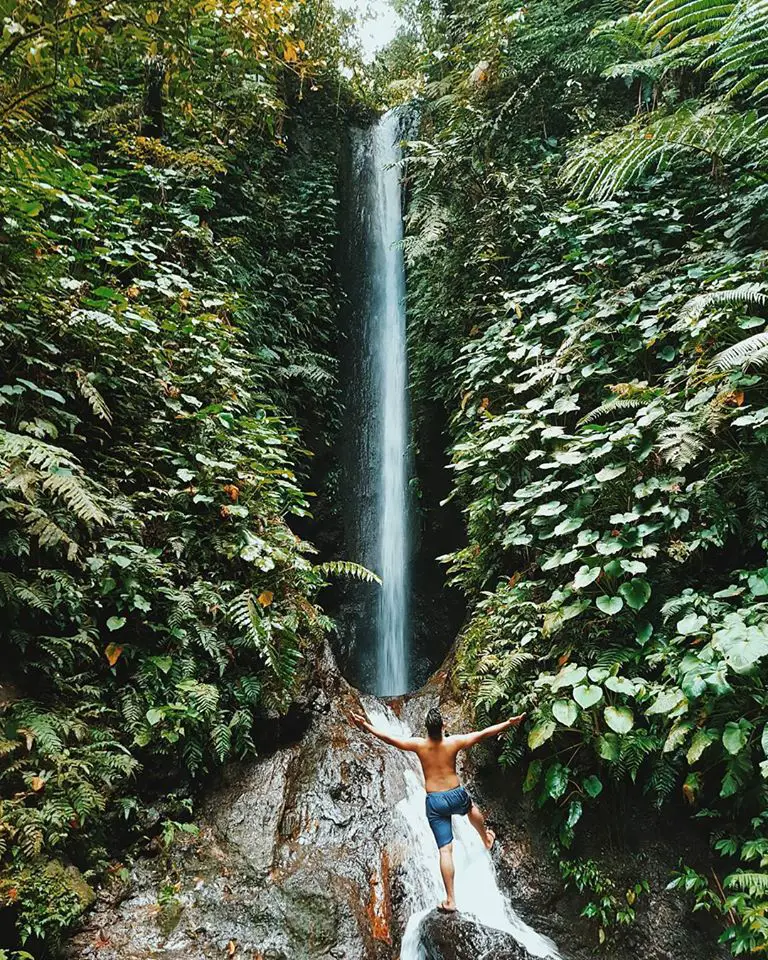 Dumalabdab Falls may not be as high as the other waterfalls but it does have its own charming features to offer. It cascades like a bridal veil towards a naturally-built catch basin. There's just nothing like it relishing its chilly waters as you gaze at the verdant vegetation.
Location/Jump-off: Silay City
10. Tinagong Dagat
Tinagong Dagat lies atop a mountain with flat terrain. It is believed to be an old crater of a volcano. During rainy months, the plateau becomes flooded and turns into a lagoon with waters reaching 6 feet. Thus, hikers need to settle on higher elevations.
During summer, however, it becomes dry, making it a good spot for building a tent. Tropical rain forests surround it. Tinagong Dagat is one of the emerging Negros Occidental tourist spots.
Location/Jump-off: Brgy Cabatangan, Talisay City
Trekking Time: 4-5 hours
11. Malanta-og Falls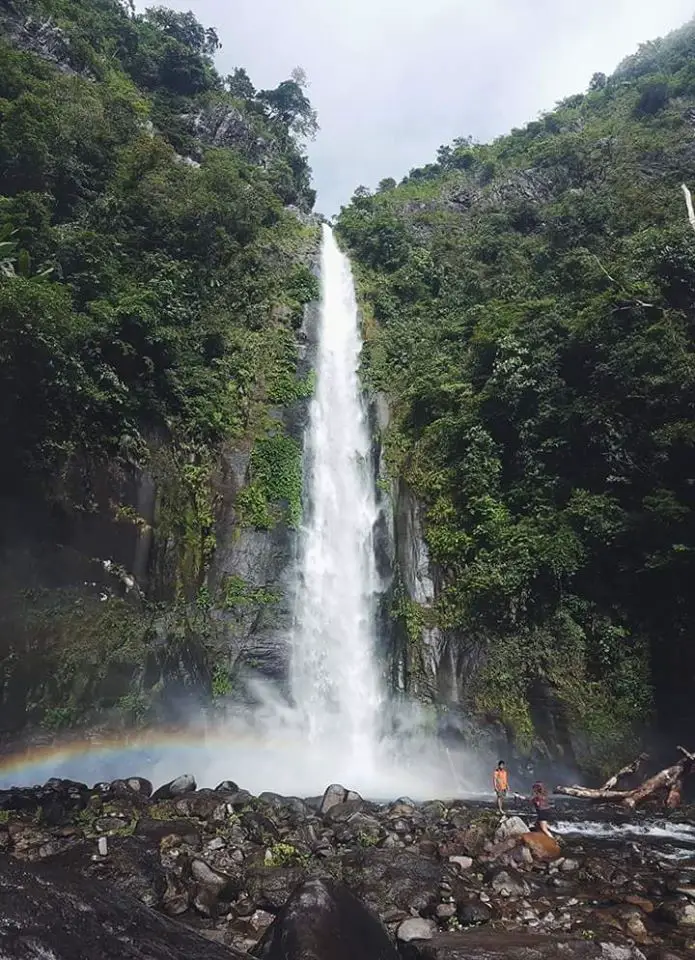 Malanta-og Falls is one of the highest in the province and is also one of the most picturesque. It cascades for more than 50 meters towards a beautiful pool with pristine waters.
You can jump from one of the surrounding boulders towards the pool because it's deep. Just make sure you know how to swim. Dense forests surround Malanta-og Falls and atop it, one can often see wild monkeys playing.
Location/Jump-off: Don Salvador Benedicto
Entrance Fee: Donation
Trekking Time: 1-2 hours
12. Mount Talinis
Mount Talinis is a dormant volcano with active fumaroles where sulfuric gases emerge. It is one of the highest peaks in the province. It is often dubbed "Cuernos de Negros" (Horns of Negros) because of its double-peaked volcano.
Thick jungles also cover the mountain and it displays an incredible array of ecological bounty. When trekking, you might catch sight of tarictic hornbills, deers, and bats. It's one of the most preserved Negros Occidental tourist spots.
Location/Jump-off: Valencia
Elevation: 1,864 meters above sea level
Trekking Time: 8 hours to the summit
13. Himoga-an River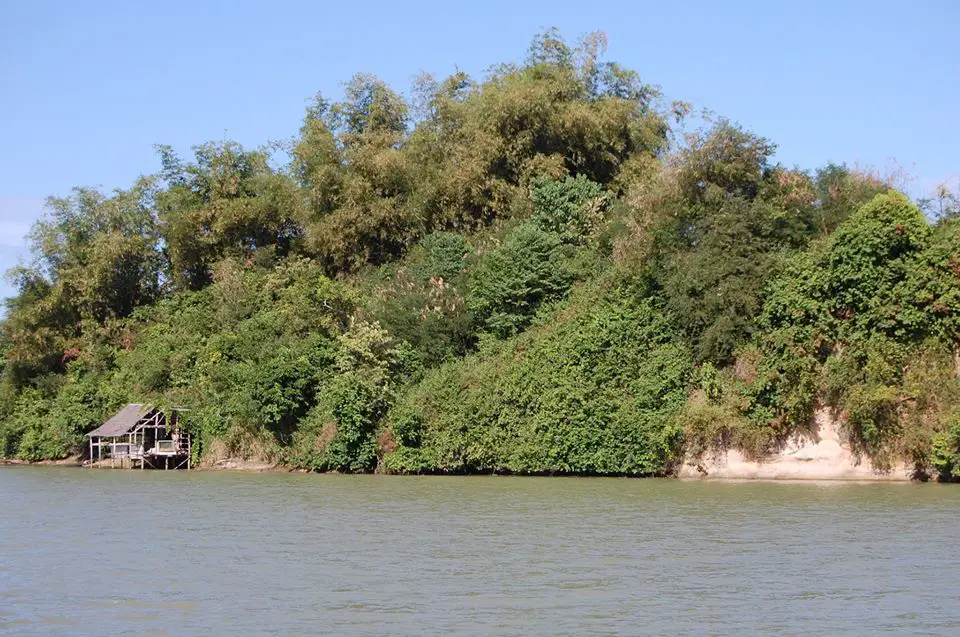 Himoga-an River is one of the water bodies emanating from the dense forests of Northern Negros Natural Park. It's one of the biggest rivers in the province and hosts various sights. Among the activities done here are swimming, family picnic, and whitewater tubing.
Location/Jump-off: Brgy Puey, Sagay City
14. The Ruins
The Ruins is an ancestral house built in 1920 by Don Mariano, a local sugar baron. He dedicated the mansion to his wife but it was later burned in World War II. Garden lilies and a four-tiered fountain decorate the mansion's front lawn. It is a top tourist spot in Negros.
Location/Jump-off: Talisay City, Bacolod
Operating Time: 8:00 AM to 8:00 PM
Entrance Fee: Php 100 for adults, Php 50 for students with ID, Php 60 for seniors, Php 20 for children below 8 years old
Email: lacson_mansion@yahoo.com.ph
Website: www.theruins.com.ph
15. Lakawon Island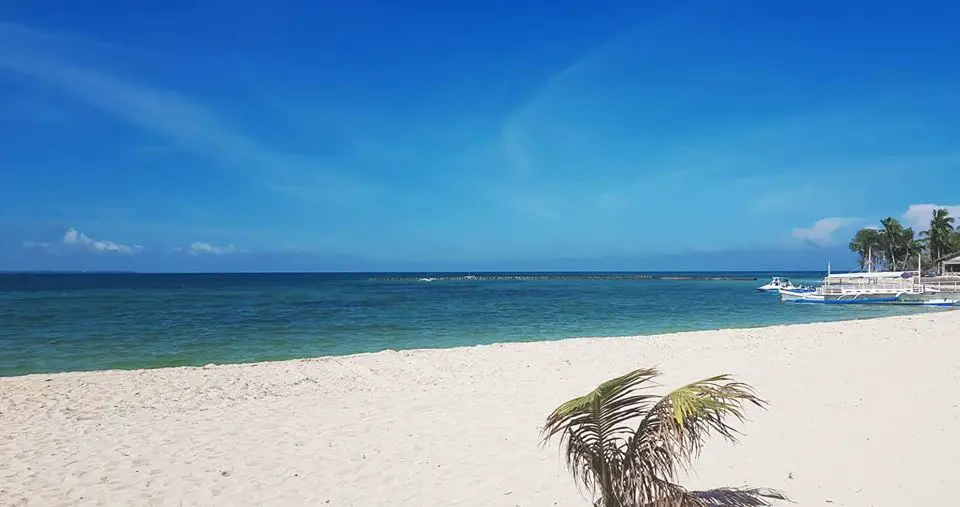 Lakawon Island boasts of powdery cream sand and turquoise waters. It hosts the Taw Hai Floating Bar, the largest floating bar in Asia. Aside from swimming, other things you can do here are snorkeling, kayaking, paddleboard, banana boat, bandwagon, and many more. It's a rapidly-growing Negros tourist spot in terms of popularity.
Location/Jump-off: Brgy Cadiz Viejo, Cadiz City
Official Website: www.lakawonisland.com.ph
Email Address: reservations@lakawon.com.ph
Contact Numbers: 09175022625, 09491132202, 09323964453
16. Kipot Summer Resort
Location/Jump-off: Brgy Mailum, Bago City
17. Balay Negrese
Location/Jump-off: Silay City
18. Mambukal Mountain
Location/Jump-off: Bacolod City
19. Bernardino Jalandoni Museum
Location/Jump-off: Rizal Street, Silay City
20. Campuestohan Highlands Resort
Location/Jump-off: Sitio Campuestohan, Brgy. Cabatangan, Talisay City
For Your Information
If you need more information to help set up your itinerary for Negros Occidental tourist destinations, do contact the Provincial Tourism Office via the following:
Contact Number:  (034) 433 2515
Email Address: tourism_negocc@yahoo.com
Website:  www.negros-occ.gov.ph
Office Address: 2/F Provincial Capitol Building, North Capitol RoadBacolod City