Here is a comprehensive list of Lanao Del Sur tourist spots you should not miss.
When you search for the best destinations in the Philippines, you might not find Lanao Del Sur on the top list. Years of civil unrest severely affected the province tourism potential.
Thankfully, combined local and national efforts have led to the improvement of the local condition. With more and more travelers daring to venture, Lanao Del Sur's tourist spots are slowly being revealed to the outside world.
There is so much to discover in Lanao Del Sur. In fact, its countless eco-cultural heritage could easily make it one of the top eco-tourism spots in the Philippines.
Let us journey in the heart of Lanao Del Sur and unravel what it has to offer.
Behold Lanao Del Sur Tourist Spots
1. Mount Ragang/Mount Piapayungan
Mount Ragang, also known as Mount Piapayungan, is one of the least explored Lanao Del Sur tourist spots. Despite massive logging in the 1990s, much of the forested slopes remain in pristine conditions.
These hide vast biological treasures, from eagles to the world's biggest flower species. Thanks to local hikers, the mountain is now eyed as a potential eco-tourism spot to promote its conservation.
2. Iga-Bai Falls
Iga-Bai Falls boasts of tiny streams of refreshing waters gushing out from several breaks. Lush foliage of towering trees and outgrowth of bushes surround the waterfall. It is one of the emerging tourist spots in Lanao Del Sur.
Location/Jump-off: Brgy Iga-Bai, Balabagan
3. Lake Lanao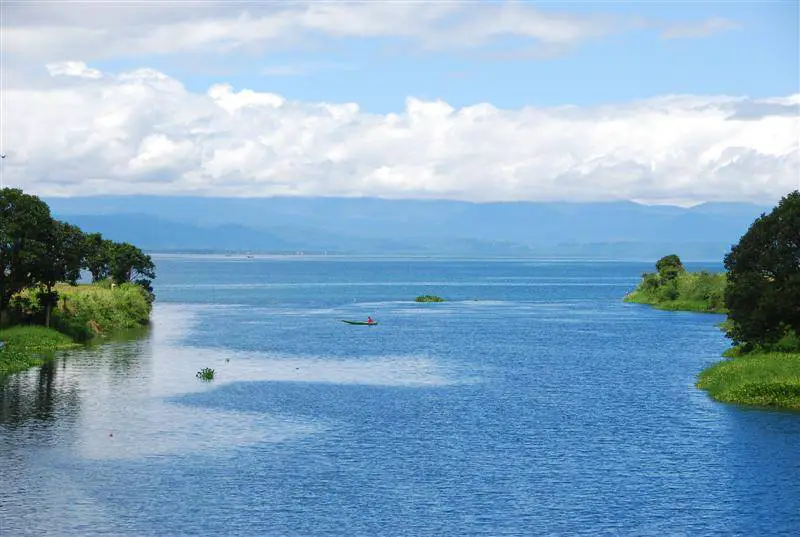 Covering more than 130 square miles, Lake Lanao is the largest freshwater lake in Mindanao and the second biggest in the entire Philippines. Because of its sheer size, many would think of it as more of an ocean body.
Towering mountains peaks line the lake on one side while plains and old growth forests dominate the lake's other sides. It teems with endemic biodiversity despite overfishing in recent years.
Hopefully, the local authorities will continue protecting Lake Lanao, being one of the top Lanao Del Sur tourist spots.
4. Mount Baya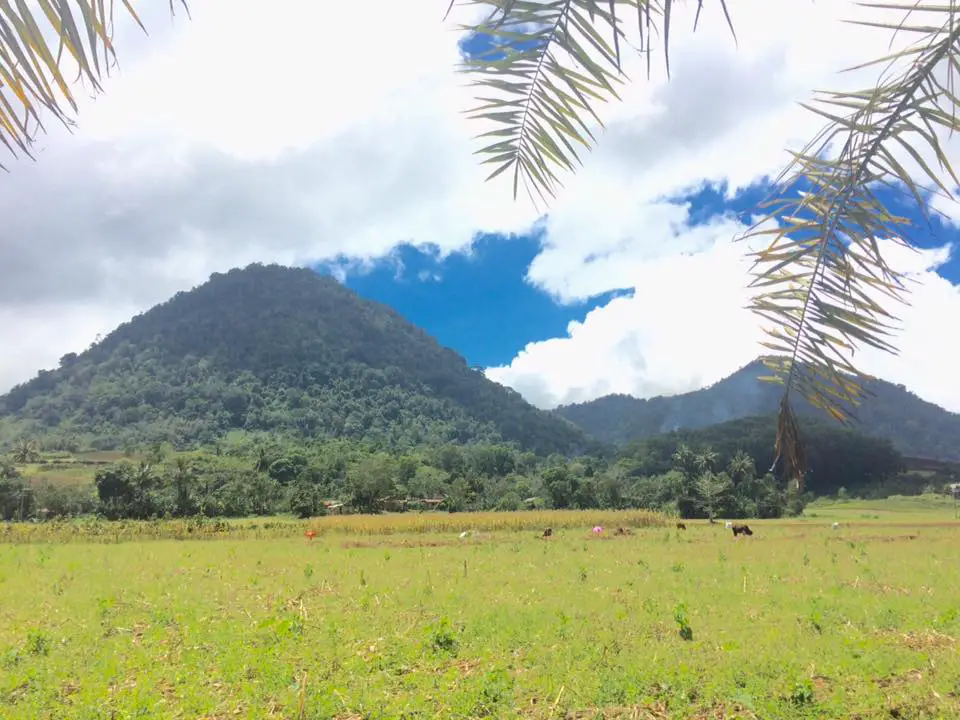 Mount Baya is a dormant volcano situated between Lake Lanao and Lake Dapao. Forests cover its slopes and these are home to endangered wildlife species. Trekking to the mountain will give you a glimpse of the rich biodiversity of Lanao Del Sur.
Location/Jump-off: Ganassi
Elevation: 1,484 meters above sea level
5. Kanapnapan Falls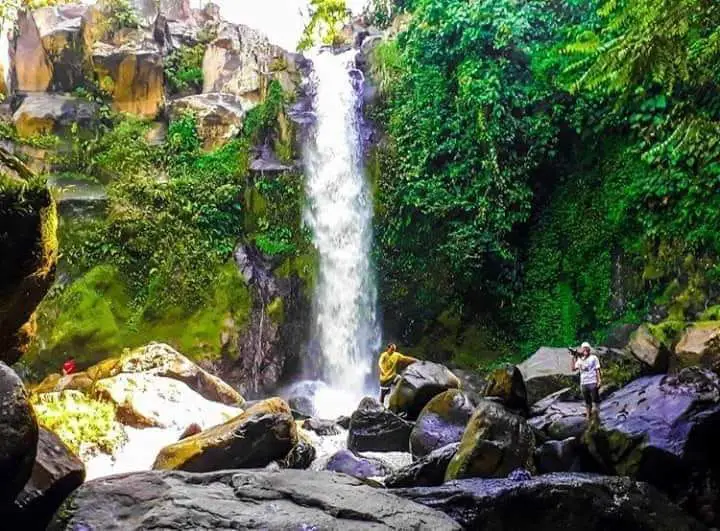 With a towering height of more than 400 feet, Kanapnapan Falls is one of the highest cascades of Lanao Del Sur. Because of its huge volume of water, it often creates rainbows during the first strike of the sun's rays.
Location/Jump-off: Marawi City
6. Aga Khan Museum
If you want to learn more about the diverse culture and history of Mindanao, check out Aga Khan Museum. Here, you'll find indigenous Mindanao musical instruments such as the kobing and kolintang.
There are also fascinating replicas of the Maranao Royal house as well as miniature versions of mosques. Want more?
The museum also displays armaments and weapons used by the Moro freedom fighters during the Spanish and American invasion.
Location/Jump-off: Marawi City
7. Mabul Beach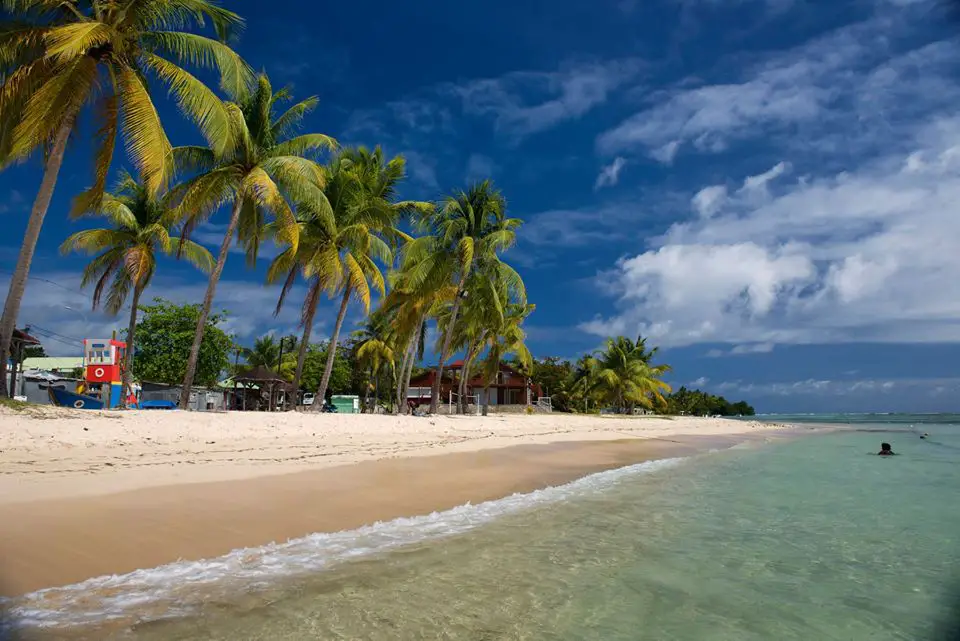 Mabul Beach is one of the top Lanao Del Sur tourist spots. Although it does not offer the typical powdery white sands, Mabul Beach is special for its pristine condition. Its black sandy beach contrasts the blue waters of the ocean.
The surrounding waters teem with marine species such as colorful reefs and many more. That's why it's also ideal for snorkeling and scuba diving.
Location/Jump-off: Brgy Diamaru, Malabang
8. Sumpitan Falls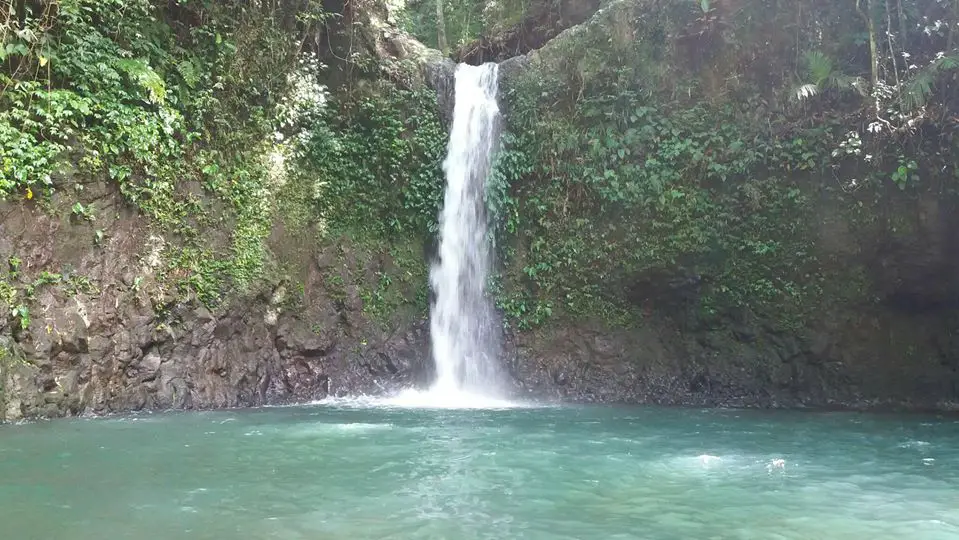 Sumpitan Falls has seven layers, each with unique features to offer and enjoy. Locals love coming here because of the rustic sceneries and the tranquility that provides a rejuvenating respite.
Expect to trail on forests and grasslands before you'll glimpse of Sumpitan Falls' beauty.
Location/Jump-off: Balindong
Trekking Time: 1 hour
9. Lake Dapao National Park
Lake Dapao is one of the most pristine Lanao Del Sur tourist spots, fed by several small rivers. These rivers emanate from dense forests upstream. Lake Dapao covers a surface area of 1,011 hectares.
It is one of the deepest lakes in the Philippines as it measures 120 meters in depth. It thrives with unique aquatic resources, some species found nowhere else in the world.
Around the lake, you can also encounter mammals such as deer, wild pigs, hornbills, and woodpeckers.
Location/Jump-off: Brgy Porug, Pualas
Travel Time: 50 minutes via vehicle ride from Marawi City
10. Mount Makaturing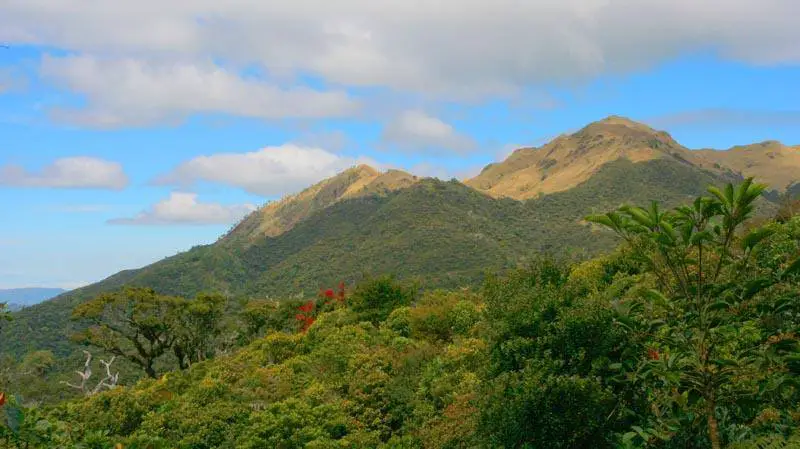 Mount Makaturing is a stratovolcano which last erupted in March 18, 1882. Climbing the mountain will surely bombard you with unwanted thoughts but once you've conquered it, you'll brim with a deep sense of fulfillment.
Location/Jump-off: Butig
Elevation: 1,908 meters above sea level
11. MSU Marawi
Mindanao State University (MSU) – Marawi is one of the leading institutions in the region. It has been a symbol of reconciliation as both Muslims and Christians have been co-learning here for years.
But more than that, it's one of the best Lanao Del Sur tourist spots you should visit.
Location/Jump-off: Marawi City
12. Bubuludtua Falls
Bubuludtua Falls is apparently shared between Lanao Del Sur and Maguindanao. This majestic waterfall cascades for 200 feet on the face of a massive cliff. It has clean and crystal-clear waters to give you a rejuvenating swim. Merely staring at the falls will easily blow your exhaustion away.
Location/Jump-off: Luma-Bayabao
Trekking Time: 2 hours
13. Polo Baraket Mosque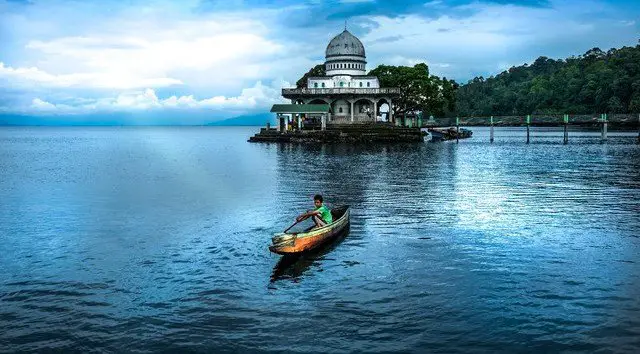 Polo Bareket Mosque is one of the many impressive mosques in the province, being one of the predominantly Muslim areas in the Philippines. It is distinct for its floating setting. You need to walk on a narrow bridge or ride a boat to reach it.
Location/Jump-off: Brgy Polo, Binidayan
14. Barurao Springs
Barurao Springs boast of stunning crystalline water emerging from underground outlets.
The naturally-built pools here offer a good spot for swimming and escaping the simmering midday heat. It's just 300 meters away from the national highway. Today, it is one of the recognized attractions in Lanao Del Sur.
Location/Jump-off: Balabagan
15. Tomb of Jose Abad Santos
The tomb commemorates Jose Abad Santos, one of the nationally-acclaimed Filipino heroes. His dedication to serve his countrymen led to his assassination by the Japanese army during World War II. The tomb is one of the historical Lanao Del Sur tourist spots.
Location/Jump-off: Malabang
For More Information
If you need more information to help set up your itinerary to Lanao Del Sur tourist spots, do contact the Provincial Tourism Office via the following:
Related Articles