Here is a comprehensive list of Basilan tourist spots you should see.
Basilan is one of the least visited provinces in the Philippines. News of violence and terrorist threats have placed it in a negative spotlight. What people don't know is that it's actually a safe destination as long as there is proper coordination.
Fortunately, the local authorities have been actively advocating for eco-tourism development.
After all, there is so much to explore in Basilan. From its untamed jungles, hidden waterfalls, to powdery, white-sandy beaches, there is just so much to unravel.
As Basilan opens itself to the tourism world, it is hoped that proper practices are implemented to ensure the preservation of the environment and the local culture. Without further ado, here are the best tourist spots in Basilan.
Behold Best Basilan Tourist Spots
1. Malamawi White Beach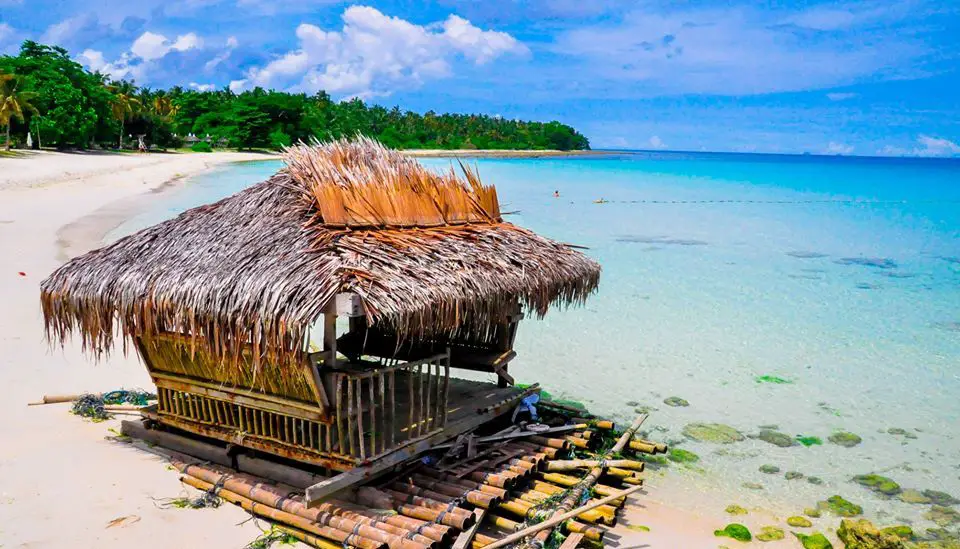 Malamawi Beach is similar to Boracay because of its powdery white sand beaches. But makes this beach unique is the tranquil setting as few tourists come here.
Interestingly, the beach remains unscathed by the wars that shook the province during the previous years. Malawi Beach is also ideal for snorkeling because the surrounding waters teem with diverse marine life. It is one of the best Basilan tourist spots.
Location/Jump-off: Isabela City
Boating Time: 20 minutes from Isabela Port
Entrance Fee: Php 35 per person
Cottage Rent: Php 350 per cottage, good for up to 5 people
2. Lampinigan Island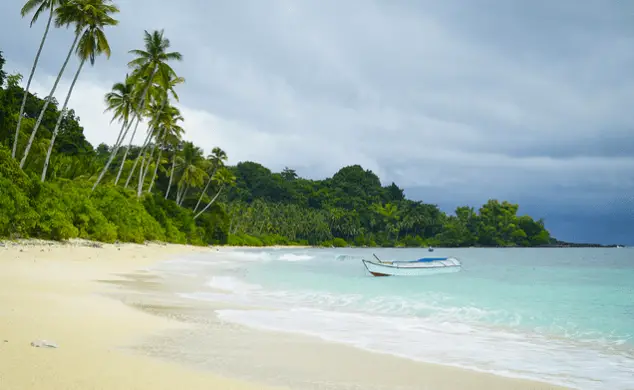 Another unspoiled destination in Basilan is Lampinigan Island that also boasts of sandy white sands, lush beach forests, and turquoise waters. Its raw location makes it one of the best tourist spots in Basilan for those who prefer rustic getaways.
As you get here, you can spot schools of fishes, corals, and other aquatic species on the crystal-clear waters.
Location/Jump-off: Isabela City
Boating Time: 45 minutes from Isabela Port
Boat Fare: Php 2500 for a boat, good for 7-10 people
3. Bulingan Falls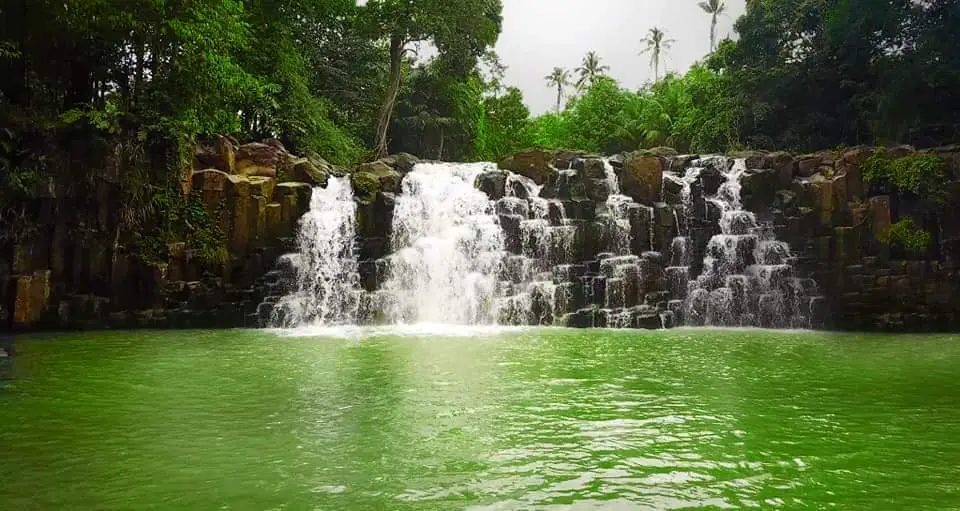 If want another form of rejuvenating experience aside from swimming on beach fronts, check out Bulingan Falls. It cascades gently on seemingly terraces slopes, carving a beautiful batch basin where you can have an invigorating swim.
The falls measures 30 feet high surrounded with lush foliage. Bulingan Falls is one of the top Basilan tourist spots you should visit.
Location/Jump-off: Lamitan City
Entrance Fee: None
Cottage Fee: None
4. Sta. Isabel de Portugal Cathedral
Although Islam is the major religion in Basilan, the number of Roman Catholics have been growing in recent years. Catering to that group is Sta. Isabel de Portugal Cathedral which serves as the seat of the prelature of Isabela de Basilan.
Location/Jump-off: Isabela City
5. Yakan Heritage Building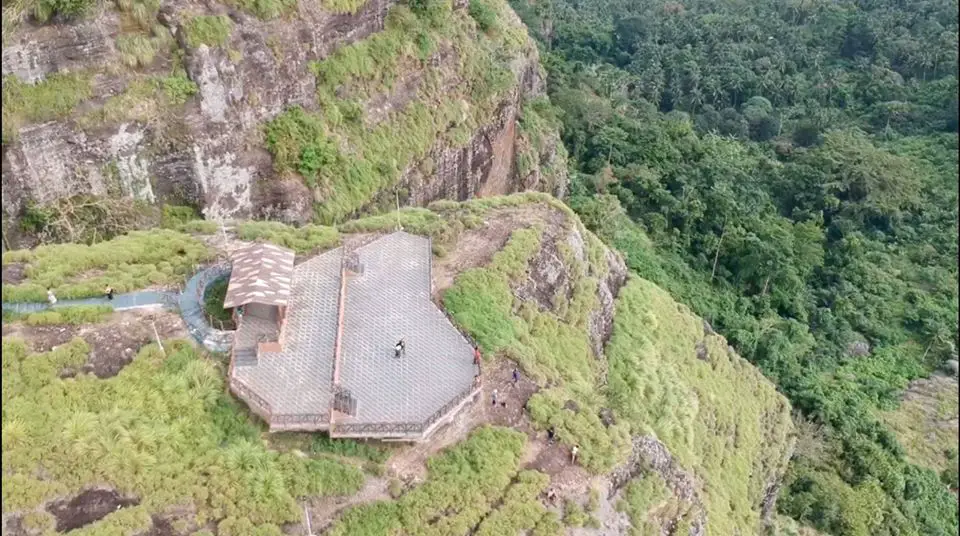 If you want to explore and learn about the culture of the native inhabitants, then you should check out Yakan Heritage Building. Here, you'll find various artifacts, materials, and crafts showcasing the Yakan peoples' way of life.
Majority of the Yakan are Muslims, thus, you'll notice that the building is Islam-inspired including the materials contained.
Location/Jump-off: Lamitan City
6. Lamitan Eco-Park
Extending all the way to the forested highlands of Basilan, Lamitan Eco-Park covers 14 hectares. It showcases various sustainability initiatives such as eco-friendly research projects, and waste management facilities.
Moreover, the park implements agricultural practices such as composting for organic fertilizer productions. The local authority is recently improving the park to turn it into a full-blown recreational area.
Location/Jump-off: Lamitan City
7. Tinuse Beach
Similar to Malamawi White Beach, Tinuse Beach also has a long stretch of white sandy beaches. Enjoy strolling around as the sea breeze give a caressing touch.
Or plunge into the pristine waters where you might have a memorable encounter with colorful fishes and thriving coral life.
Location/Jump-off: Sumisip
Boating Time: 5 minutes from Sumisip town
8. Lamitan City Public Market
One of the best places to experience the authentic food and products of Basilan is Lamitan City Public Market. Here, you'll personally witness how the locals prepare native delicacies such as lokot-lokot and panyalam.
These are a must-try especially if you're someone wanting to learn about the culture.
What I love about public markets is that they sell locally-made products at a much cheaper rate compared to malls or convenience stores.
Location/Jump-off: Lamitan City
9. Basilan's Pink Beach
If you know of the pink beaches of Zamboanga City or Sorsogon, then you might also be interested to know that Basilan has one as well.
They call it Langgas Island which is now becoming one of the most visited Basilan tourist spots. Its pinkish appearance is attributed to crushed red corals in the sand.
Location/Jump-off: Langgas Island, Maluso
10. Basilan National Park
Basilan National Park occupies the eastern part of the island. It is the last remaining forest ecosystem within Basilan. One of the critically-endangered species found here is the Basilan TaricticHornbill with only less than a hundred left in the wild.
This comes as a direct result of logging and deforestation. Thankfully, local authorities are pushing for measures to protect the forest. The park is also home to various other species. Waterfalls, rivers, and springs thrive in the slopes of the park.
Location/Jump-off: Isabela City, Lamitan, Tipo-Tipo, Sumisip
11. Basilan Peak/Puno Mahaji
Basilan Peak is the highest point in the island with an elevation of 998 meters above sea level. It is one of the least explored mountains in the Philippines.
Only local hunters and officials were able to assault it and glimpse of its rustic beauty. Dense forests cover its slope, home to endangered wildlife species.
Hopefully, the local authorities will revitalize efforts to protect the mountain from deforestation and logging. It is one of the potential tourist spots in Basilan.
12. Monte Santo Shrine
Monte Santo Shrine sits atop Mt Ubit which offers a panoramic view of Lamitan City and its coastal communities. It is a popular pilgrimage site among devout Catholics especially during the Holy Week.
Location/Jump-off: Lamitan City
14. Kaum Purnah Mosque
KaumPurnah Mosque is one of the oldest mosques in the province. It has an imposing architecture that will greet you as you ride a ferry to Isabela. It is also a popular pilgrimage site among the local Muslim population.
Location/Jump-off: Isabela City
15. Datu Kalun Shrine
The shrine pays tribute to DatuKalun, a known Yakan leader who led revolts against foreign invaders. Datu Kalun and other Muslim leaders are credited for the independence of the Muslim archipelago despite the 300-year reign of the Spaniards, followed by the Americans.
Location/Jump-off: Lamitan City
16. Cabunata Falls
Cabuna Falls is one of the most-accessible Basilan tourist spots, located just a few meters away from the highways. It cascades beautifully for some 30 meters to a naturally-built pool.
It lies hidden amidst rubber plantations. Hopefully, the local authorities will sustainably manage the waterfall for eco-tourism promotion.
Location/Jump-off: Isabela City
17. Kayumkuman Island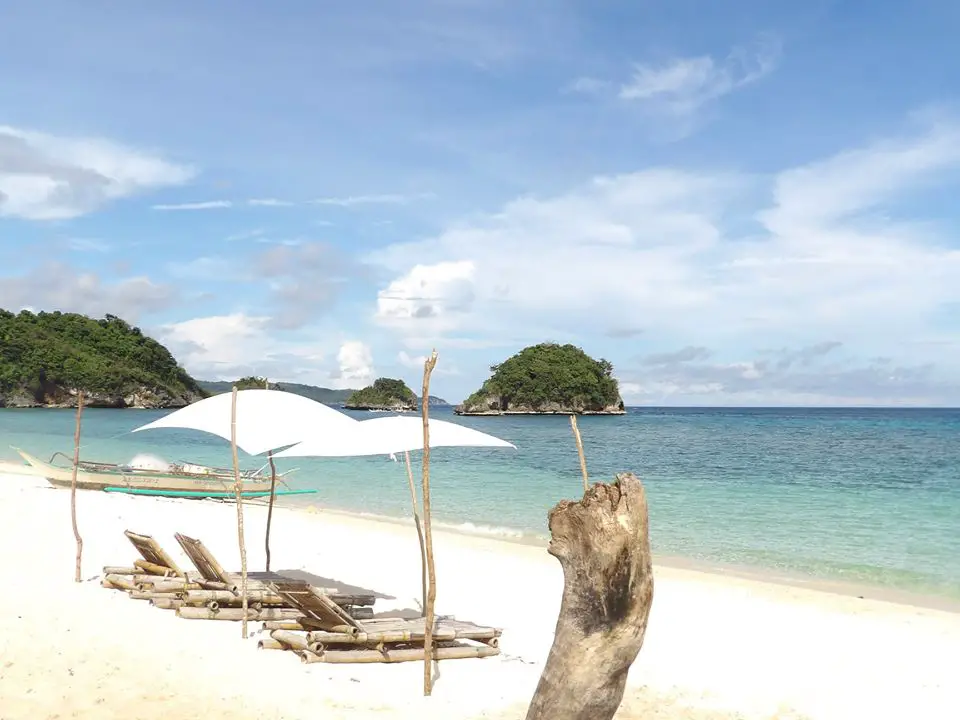 Kayumkuman Island is often touted by travel bloggers as Basilan's version of Boracay. That's because of its powdery white sand beaches which are also evident in other islands in the province.
The surrounding waters are crystal-clear and at some parts, you can see a marine creature lurking underneath. You can also go for snorkeling because of rich coral life in many parts.
Location/Jump-off: Masulo
Boating Time: 30 minutes
18. Old Basilan Provincial Capitol
The Old Basilan Provincial Capitol was the site of Fort Isabela II. The original fort was devastated during World War II. A new Capitol Building now stands on the site where the old capitol stood after it was burned in the early 1990s.
The new building signifies the influences of both Muslims and Christians which paved way for modern-day Basilan. The new capitol stands on the highest point of the city proper.
Location/Jump-off: Isabela City
19. Palm Beach
Palm Beach is one of the most locally-frequented beaches due to its accessibility to Lamitan. It just 5 kilometers away from the town hall. Aside from swimming, locals love coming here to snorkel and explore the rich underworld.
Location/Jump-off: Lamitan
20. Kumalarang Falls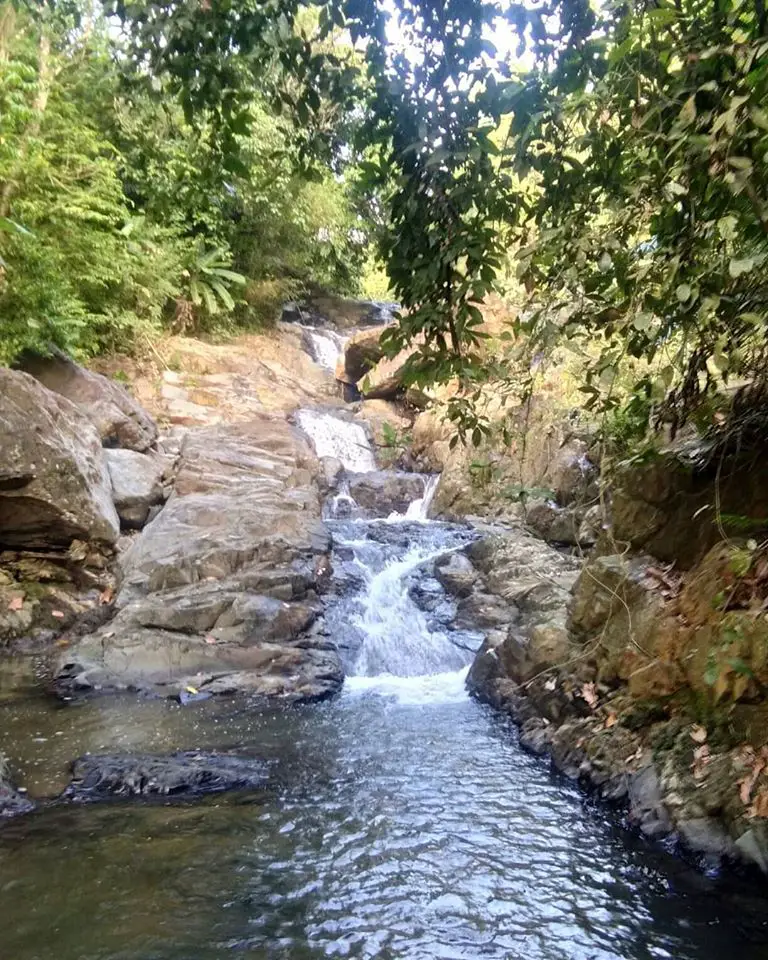 Kumalarang Falls is situated on Kumalarang River which emanates from pristine forests upstream. It is around 14 meters high with a wide and very deep pool.
Locals come here for outdoor recreations and photo shoots. Sadly, its natural beauty is about to be altered because of a proposed hydroelectric plant.
Location/Jump-off: Maluso
21. Balas Beach
Balas Beach is one of the laid-back Basilan tourist spots, making it also one of the most preserved. It lies on a cove fringed by a palm vegetation and scenic mountains.
Just like Palm Beach, the thriving marine life here offers some of the best sites for scuba diving and water skiing.
Location/Jump-off: Lamitan
Travel Time: 25 minutes from town
For Your Information
If you need more information to help set up your itinerary to Basilan tourist spots, do contact Isabela Tourism Offica via the following:
Contact Number: 0905 479 2819
Email Address: isabelacity.tourism@gmail.com
Related Articles