Here is a comprehensive list of Sulu tourist spots/Sulu attractions you should not miss.
For many of us, Sulu is rarely told when it comes to Philippine tourism. Most of the times, mainstream media bombard us with news of kidnappings and violence happening in the province.
But the reality is, Sulu is a peaceful and a generally safe province for tourists. In fact, the local authorities have been campaigning for the end of war and promoting reconciliation.
Fortunately, Sulu's Provincial Tourism Office has also been advocating for eco-tourism as a means to preserve the environment and promote community-based development and cultural integrity. It's only now that people are starting to see the untold wonders hidden in Sulu's varied landscapes.
If you are planning to visit, check out on the following Sulu attractions. Take note. Many of these are off-beaten.
That means, you'll be seeing raw and unspoiled destinations which is a good thing especially if you're a nature lover and an advocate of responsible tourism.
Here we go.
Behold Best Sulu Tourist Spots
1. Tubbataha Reef National Marine Park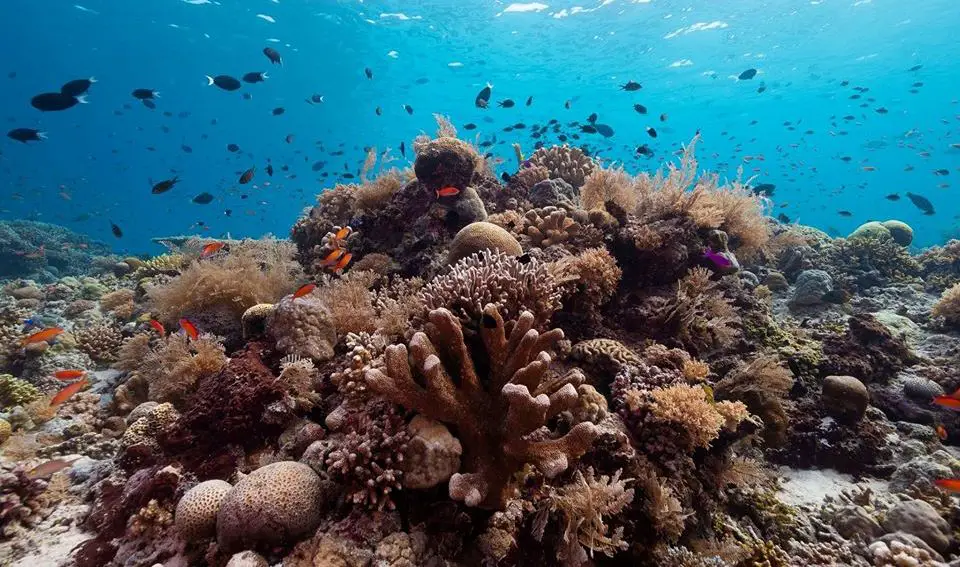 Tubbataha Reef is one of the best diving sites in the world due to its vast and pristine underwater ecosystem and thriving marine life. It is the first Philippine tourist spot inscribed in the UNESCO World Heritage List in 1993.
Colorful coral reefs here teem with iconic species such as barracudas, rainbow runners, tuna, and countless more. Because of its biological importance, both the local and national authorities pledged commitment to protect it.
Tubbataha Reef is one of the best tourist spots in Sulu..
2. Pala River
Pala River is the longest river in Sulu and is an ideal site for boating, swimming, and whitewater rafting. It originates from the municipalities of Talipao where pristine forests still remain.
Location/Jump-off: Talipao
3. The Walled City
Dubbed as the smallest walled city in the world, The Walled City testifies to how the Sulu warriors bravely fought against foreign colonizers. Unfortunately, neglect is leading to its deterioration.
Hopefully, the local authorities will revitalize efforts to preserve it, being one of Sulu's historical tourist spots.
4. Bangas Island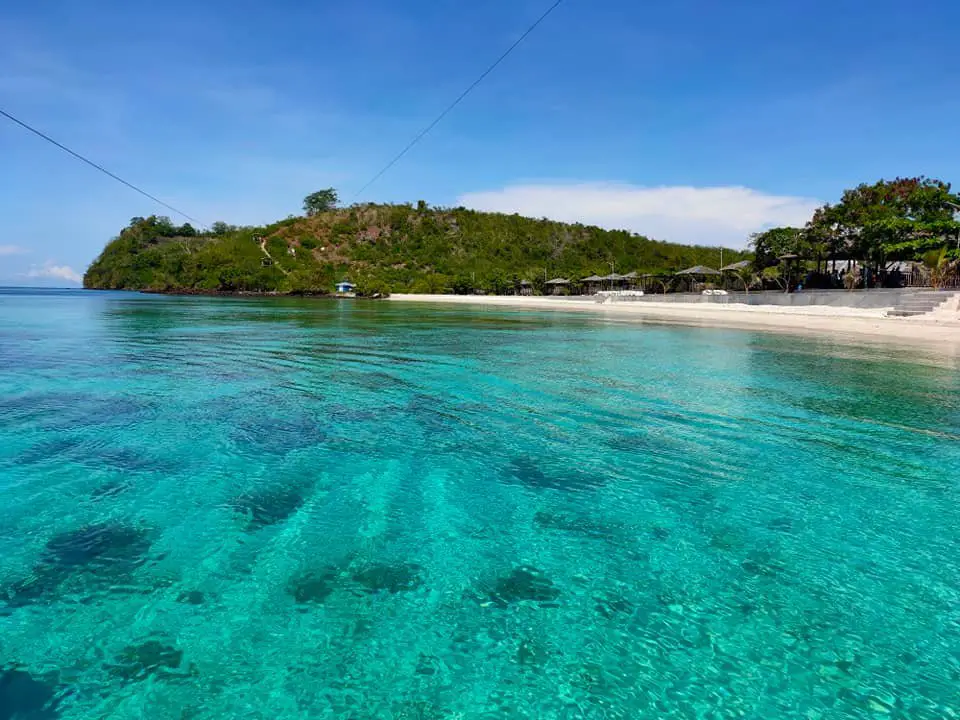 Bangas Island boasts of crystalline white sands and crystal-clear waters calmly splashing on the shoreline. It is one of the top Sulu tourist spots and could easily rival other popular beaches in the Philippines.
Coral reefs also thrive here, making it an ideal spot for scuba diving and snorkeling.
Location/Jump-off: PanglimaTahil
5. Mount Datu
Mount Datu provides you a panoramic view of the towns of Jolo and Marungas Islands. It's is often likened to Baguio City and Tagaytay City because of its cool climate, making it a favorite summer respite.
Visitors going here will also get the chance to glimpse of the tomb of legendary Rajah Baguinda.
Location/Jump-off: Indanan
6. Bualu Bat Sanctuary
The sanctuary is home to thousands of giant flying foxes with a wingspan that could reach up to 4 feet! While the population of these depleted in their former strongholds across the Philippines, it's a good thing that Sulu hosts one of the remaining colonies.
Location/Jump-off: Maimbung, Sulu
7. Fort Asturias
Fort Asturias was built during the Spanish period. It now serves as the station of the local PNP Command of Jolo.
8. Manisan Beach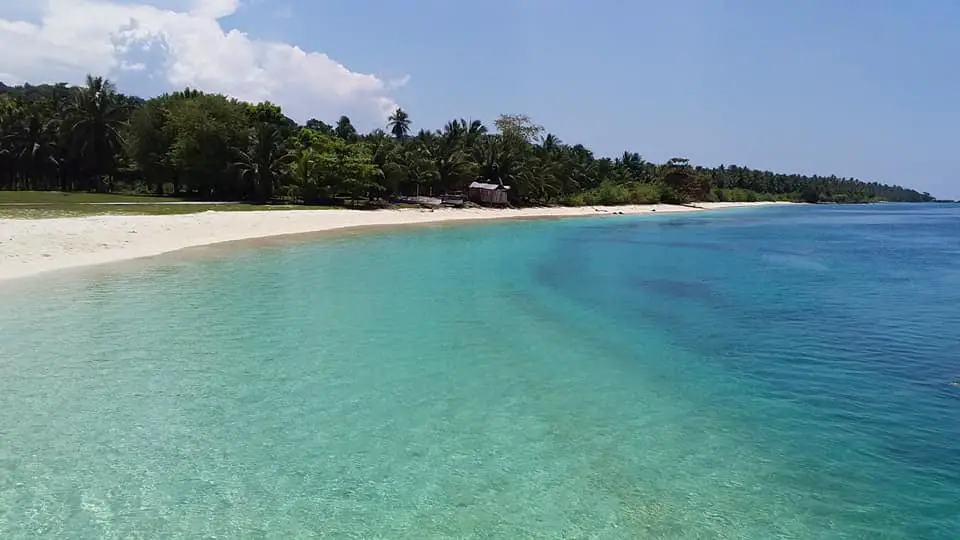 Manisan Beach has white sandy beaches with thriving marine diversity. However, it remains one of the least known Sulu tourist spots. It is home to the native Sama-Banguingui people who bravely fought the Spanish invaders centuries ago. Thus, they were able to retain their rich culture and traditions.
Location/Jump-off: Banguingui
9. Jikiri Cave
Jikiri Cave is not your site for stalactite and stalagmite rock formations. But what makes it special is its historical role.
During the Filipino-American war, the Muslim fighters used the cave as a hideout as they led battles against American attempts to subdue them.
Location/Jump-off: Patian Island, Pata
10. American Cavalry Monument
The American Cavalry Monument bespeak the direct interference of the Americans to Filipinos' internal affairs during the first half of the 20th century. It also signifies the locals unwavering commitment to defend their land and culture from foreign invasion.
11. Tapaan Island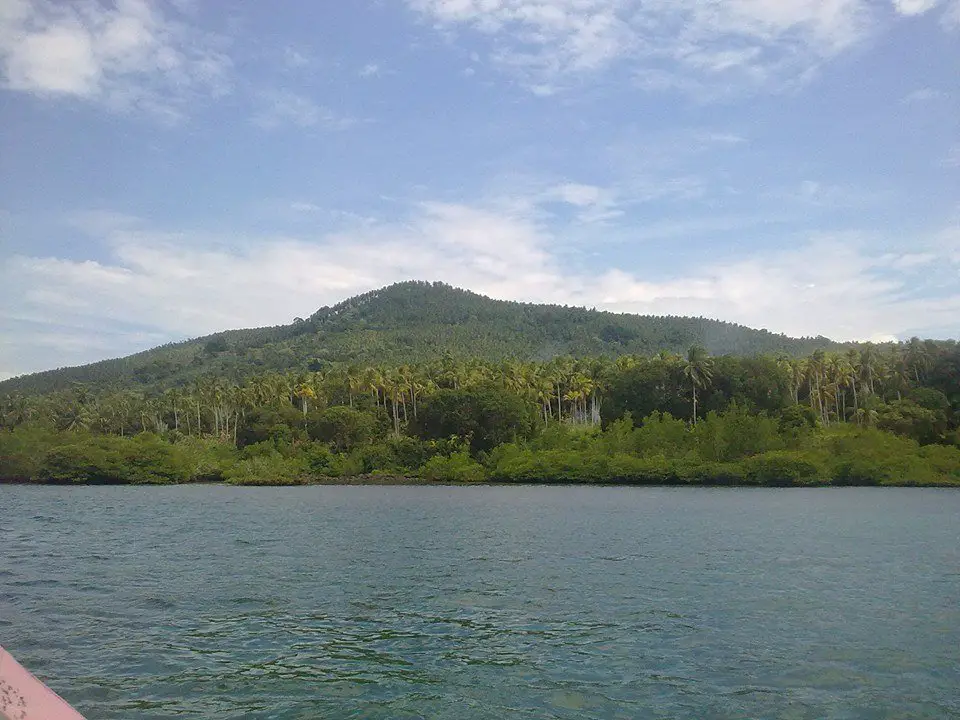 Just like Bangas Island, Tapaan Island has powdery white sands and turquoise waters that sparkle with the sun. That makes it one of the best tourist attractions in Sulu.
What makes this island even more special is the presence of a rare type of seashell called "bussu." This seashell is a priced delicacy in the province and you should not leave Basilan without tasting it.
Location/Jump-off: Pandami
12. Sulu Provincial Capitol
Just like in other Muslim provinces, the Sulu Provincial Capitol showcases an Islamic-Inspired architecture. It could easily capture the eyes of visitors and passersby.
One of the noted attractions here is stunning glasswork designed by Sarimanok of Abdulmari Imao, a locally-known Tausug artist.
13. Tomb of Rajah Baguinda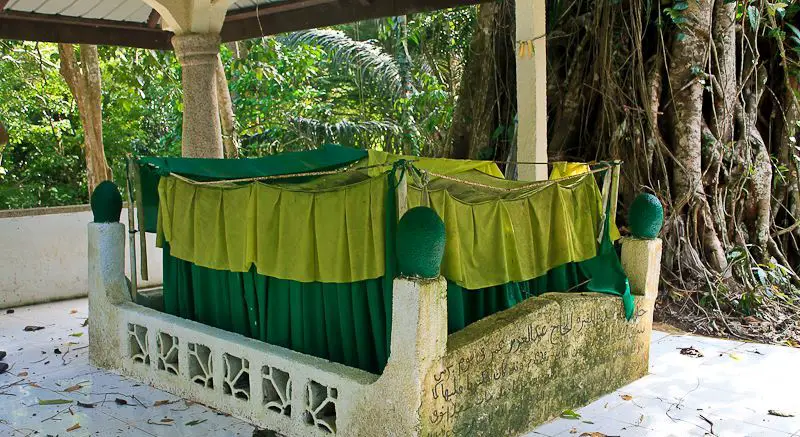 Lying at Bud Datu or the mountain Prince is the tomb of Rajah Baguinda. He was a Muslim prince from Manangkaw, Sumatra in Indonesia who introduced Islam to Sulu in 1390. Every year, hundreds of Islamic pilgrims visit the tomb to pay respect.
14. Sulu Provincial Museum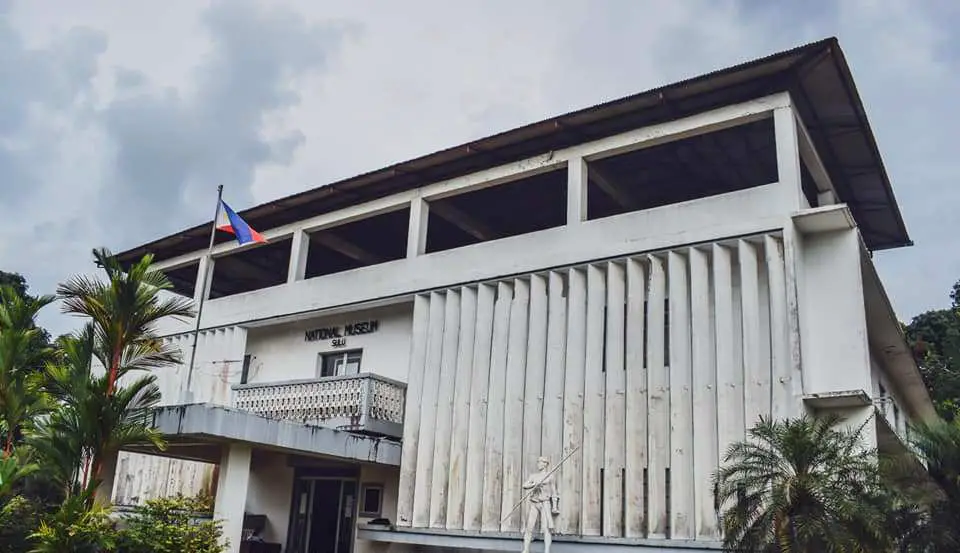 Sulu Provincial Museum is one of the recognized cultural Sulu attractions. It contains various artifacts, relics, and artworks showcasing the rich culture and history of the province.
Some archeological items found in Sulu are also displayed in the Museum. The museum is just a walking distance from The Provincial Capitol.
15. Princess Tarhata Shrine
The shrine commemorates Princess Tarhata who was the first Tausug Muslim scholar to Harvard University.
Location/Jump-off: BrgyMaubuh, Patikul
16. Maubo Beach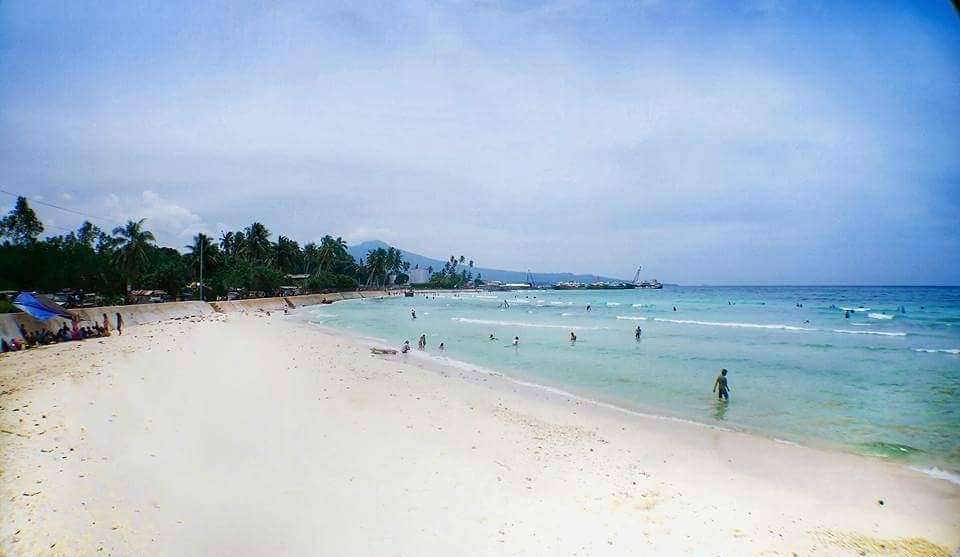 Maubo Beach is one of the most frequented Sulu tourist spots. It features a one kilometer stretch of white sandy beaches. It's also one of the most accessible from the town center. It's no wonder both locals and tourists come here to enjoy the scenery.
Location/Jump-off: Patikul
17. Masjid Tulay
Considered as the oldest mosque in the province, Masjid Tulay is one of the recognized historical tourist spots in Sulu. Due to armed rebellion, it was destroyed in 1974 but was rebuilt in 2001.
Every year, thousands of Muslim pilgrims troop here, making it an important landmark in the province.
18. Jolo Cathedral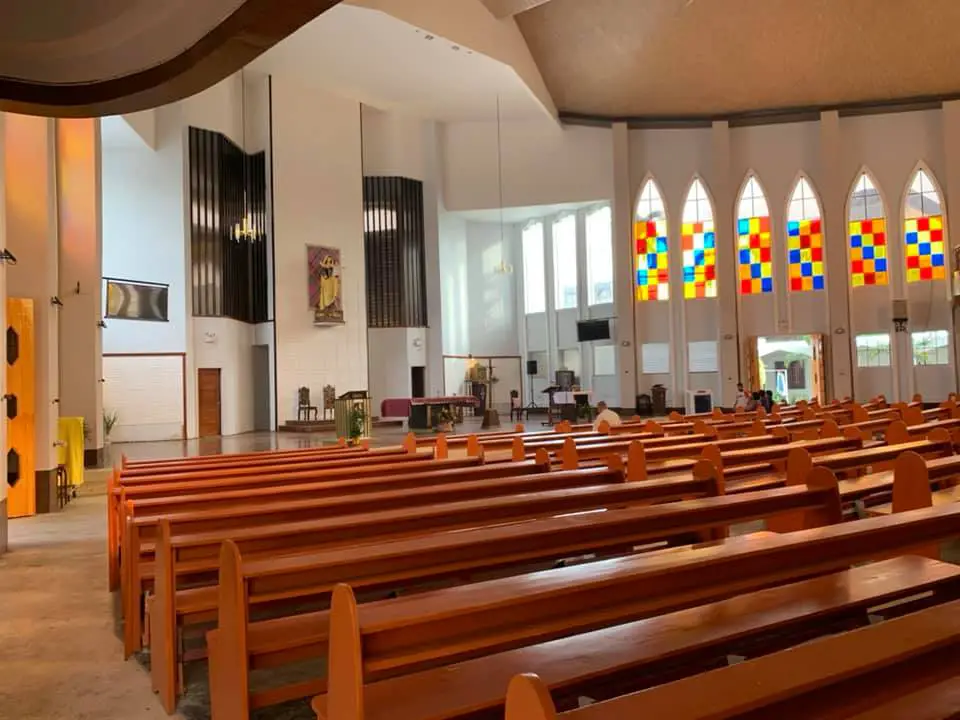 Although more than 97% of the local population are Muslims, there are also sizeable Christian communities particularly Roman Catholics. The Jolo Cathedral is their main place of worship.
Lately, however, it was the site of a terrorist attack which left scores of casualties. The local authorities have since then tightened security.
19. Hadji Panglima Tahil
It is a peaceful and off-beaten town that tourists often frequent to experience seaweed farming and the locals' way of life.
Here, you'll find stilt houses that are typical in Sulu and its neighboring provinces of Basilan and Tawi-Tawi. Staying on one of these stilt houses will you an idea of the simple yet meaningful life of the people there.
This coastal village is one of the iconic tourist spots in Jolo, Sulu.
20. Notre Dame of Jolo College Cottage Industry
The industry is just outside Notre Dame College. It aims to preserve the indigenous weaving practices of the Tausug, Badjao, and Samal groups.
Here, you'll find a variety of hand-woven products such as colorful textiles. It is one of the most accessible Sulu attractions.
21. Tanduh Beach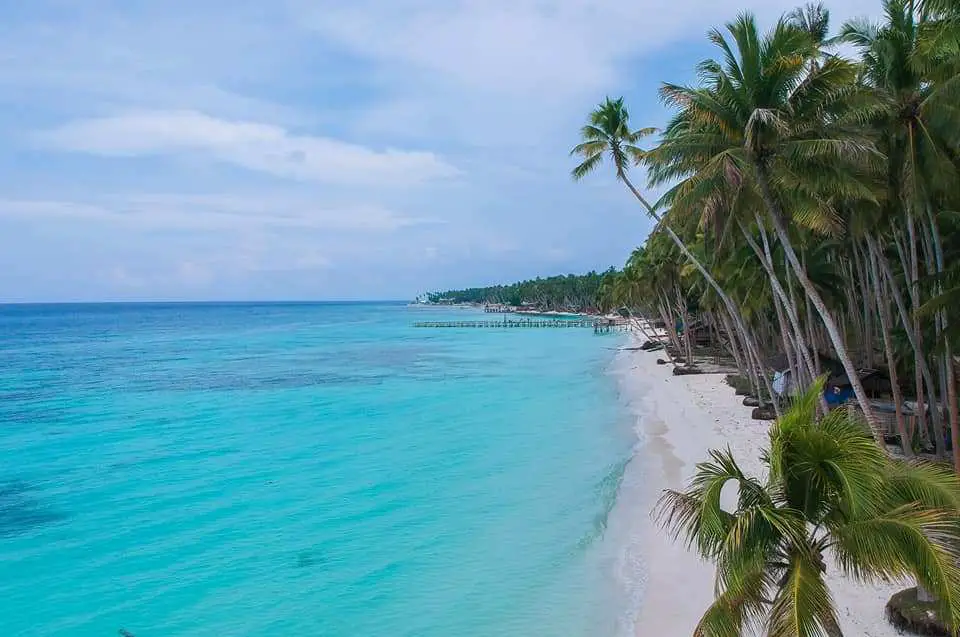 Tanduh Beach is another must-see paradise boasting of white sandy beaches fringed by lush coconut groves. The turquoise waters add to the excitement.
Despite its unspoiled beauty, it remains relatively unknown and only a few tourists come here every year.
Location/Jump-off: Parang
For Your Information
If you need more information to help set up your itinerary to the tourist spots in Sulu, do contact Sulu Provincial Tourism Office via the following:
Related Articles