Here is a comprehensive list of Tawi-Tawi tourist spots including the island's off-beaten destinations.
Tawi-Tawi lies in the southernmost part of the Philippines. It is way closer to Sabah in Malaysia than mainland Mindanao.
Many islands here remain unexplored and as such, home to some of the country's most preserved landscapes and ecosystems.
From terrestrial to marine wonders, Tawi-Tawi is your ultimate getaway for rustic escapades. It is one of the emerging eco-tourism spots in the Philippines.
From cascading waterfalls, pristine beaches, mystic caves, rich biodiversity, old-growth forests to scenic mountains, there's just a lot to discover in Tawi-Tawi. Here are some of them.
Behold Tawi-Tawi Tourist Spots
1. Panampangan Island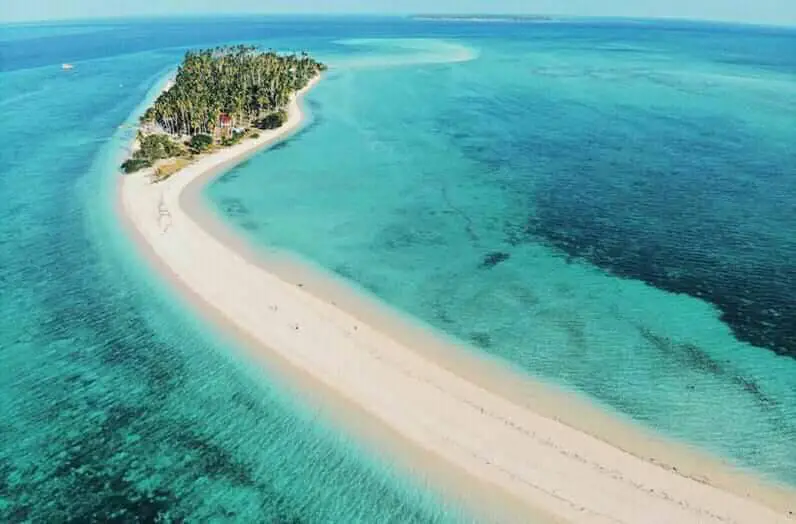 Panampangan Island features what is considered to be the longest sandbar in the Philippines. It's raw and unspoiled beauty make it one of the best Tawi-Tawi tourist spots.
Run across the white sands and enjoy swimming on the clear turquoise waters. The thriving marine life also provides a memorable snorkeling experience.
It is considered a premium Tawi-Tawi beach.
Location/Jump-off: Bongao town
Boating Time: 1-2 hours
2. Sibutu Natural Wildlife Sanctuary
Sibutu Natural Wildlife Sanctuary is home to a variety of endemic wildlife species, some of which can only be found in the island.
Visiting here will give you the chance to spot wild boars roaming around including different bird species such as oriole, canaries, lovebirds, and colorful parrots.
It also hosts two iconic species called "Dandadunay," a peacock species, and the "Labuyo," or wild rooster.
Location/Jump-off: Sibunul
3. Sheik Makhdum Mosque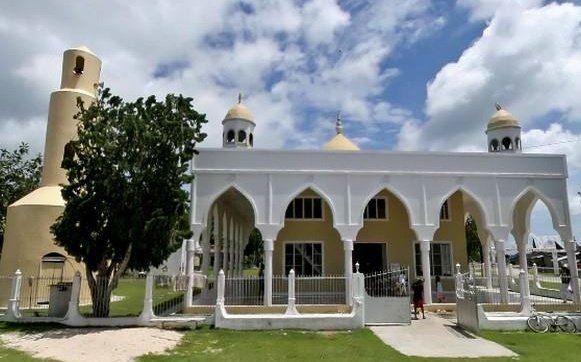 It is considered the first mosque ever built in the Philippines. Sheik Karimmul Makhdum, an Arab Missionary, initiated the building of the mosque when he reached the island in 1380 AD.
Through his efforts, Islam spread in southern Philippines. Sheik Makhdum Mosque is now recognized as a National Historical Landmark.
Location/Jump-off: TubigIndangan, Simunul
4. Gusong Reef
Gusong Reef is one of the most preserved Tawi-Tawi tourist spots. It is considered as one of the best diving sites in the Philippines because of the coral reef's pristine conditions. It boasts of various colorful and beauteous squads of aquarium and non-aquarium species.
Location/Jump-off: Cagayan de Tawi-Tawi
5. Bud Bongao Peak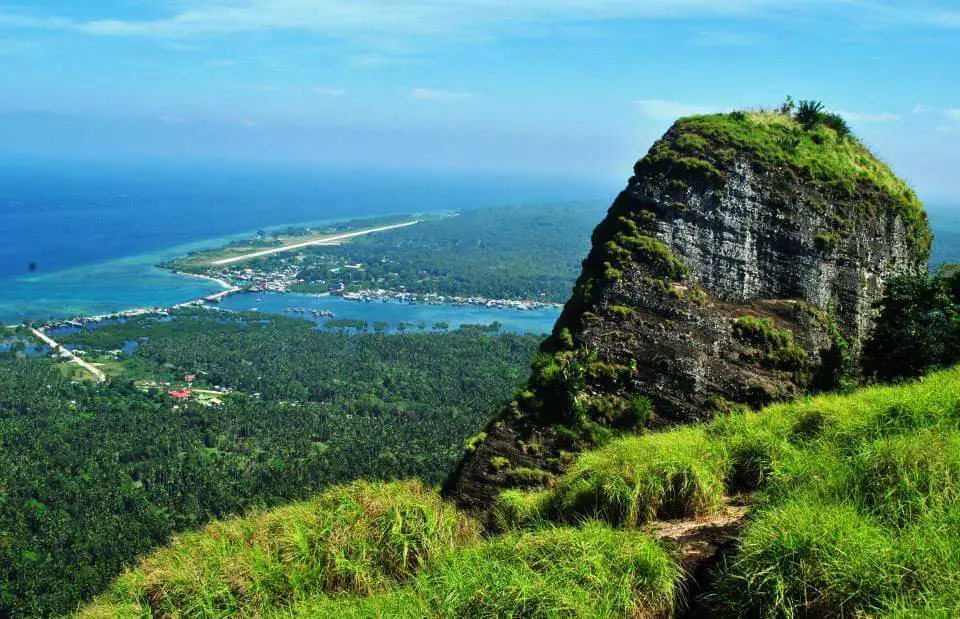 Bongao Peak represents the richness of the biodiversity of Tawi-Tawi. Dense rain forests cover most of its slope. These host hundreds of monkeys, some colored white while other are colored brown.
You can spot them when trekking to the mountain's summit. Some nighttime trekkers to Bongao Peak think that there are sorcerers because of the peculiar sounds these monkeys make.
It is advised that you buy bananas to share with the monkeys when climbing to the mountain. To date, it is one of the hiking Tawi-Tawi tourist spots.
Location/Jump-off: Simunol
Elevation: 1,030 feet above sea level
Trekking Time: 1-2 hours
Operating Time: 6 AM to 4:30 PM
6. Turtle Islands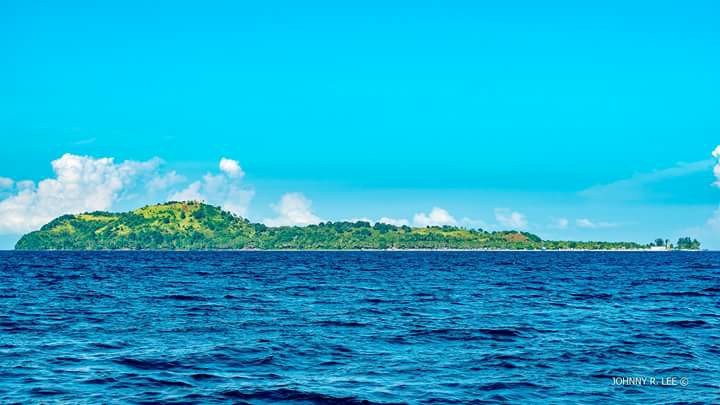 Also called "Taganak Island," the Turtle Islands are a breeding site of the endangered Philippine Turtle.
Thus, it was declared as a Natural Wildlife Sanctuary to protect them from poaching and other illegal activities. Hundreds of these turtles lay on the island's shore every year.
Location/Jump-off: Taganak
7. Sangasiapu Island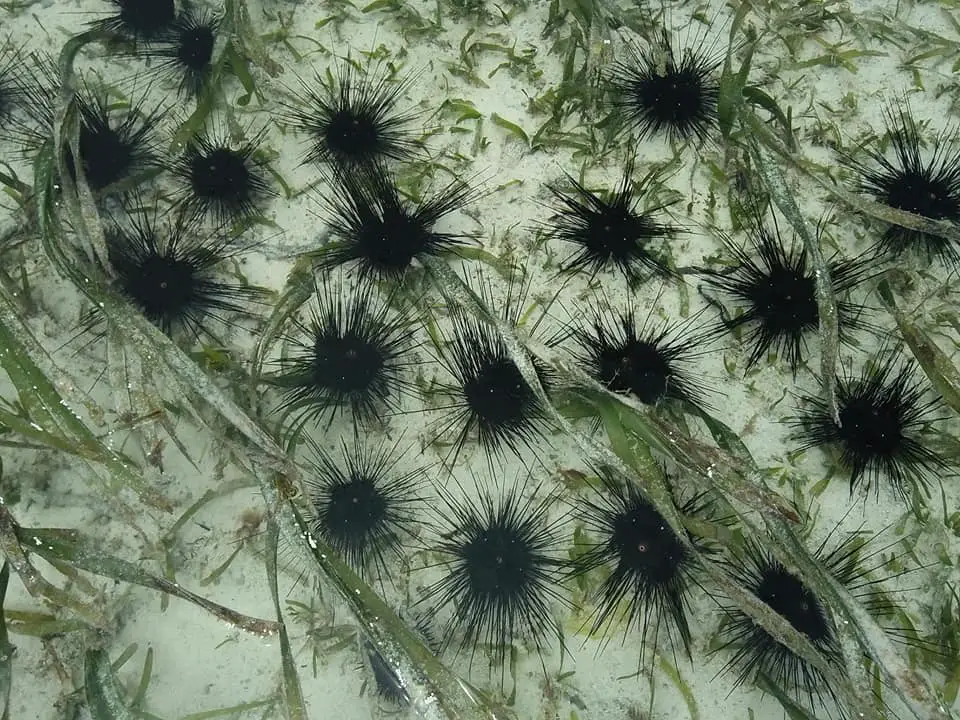 Sangasiapu Island boasts of powdery-white sands and crystal-clear turquoise waters. It is a small island with only five families living in it.
That's what makes it interesting because you'll experience the hospitality of the locals. It is one of the laid-back Tawi-Tawi tourist spots, fit for those who prefer less touristy destinations.
Location/Jump-off: Bongao
8. Old Chinese Pier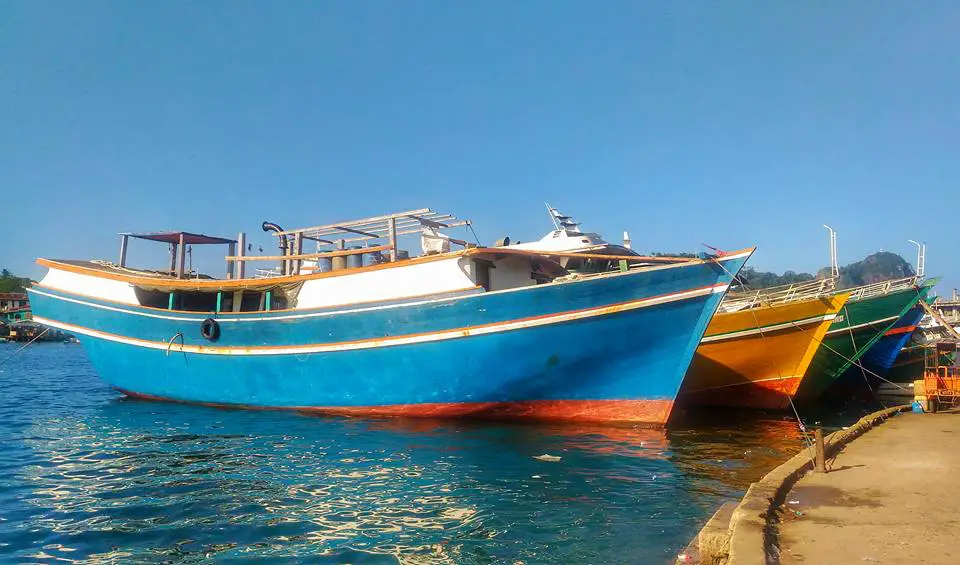 The Old Chinese Pier is one of the most frequented Tawi-Tawi tourist spots. It features an old wharf which served as an old floating market during the earlier years. It's just a stone's throw away from the town proper.
Location/Jump-off: Bongao town proper
9. Kaban-Kaban Natural Swimming Pool
Kaban-Kaban Natural Swimming Pool boasts of crystalline waters that will surely invite you for an invigorating swim. Locals love coming here for family picnics and other recreational activities. It is now one of the emerging Tawi-Tawi tourist spots.
Location/Jump-off: Simunul
10. Balobok Rock Shelter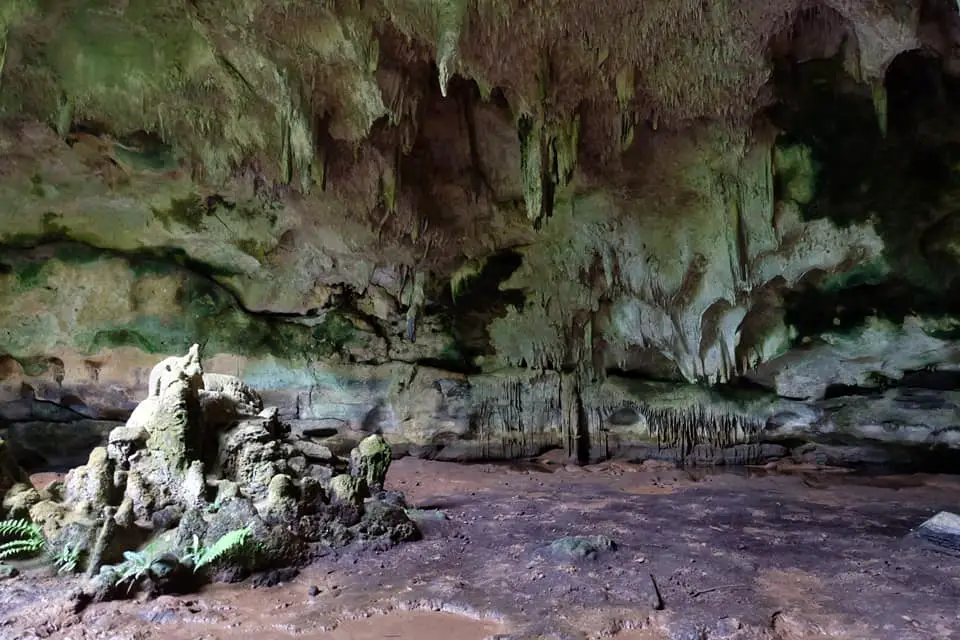 Balobok Rock Shelter is a cave formed by the constant smashing of ocean waves and other weathering factors. Archaeologists dug various ancient materials inside such as bone tools, flakes tools, artifacts, and some animal remains.
A few meters, you'll find the Boloboc Rock Formation which is a natural karst rock. It provides a good platform for cliff diving or jumping.
Location/Jump-off: BrgyLakitLakit, Bongao
How to Get There: Ride tricycle from the town proper. Travel time is 1 hour.
11. Tawi-Tawi Provincial Capitol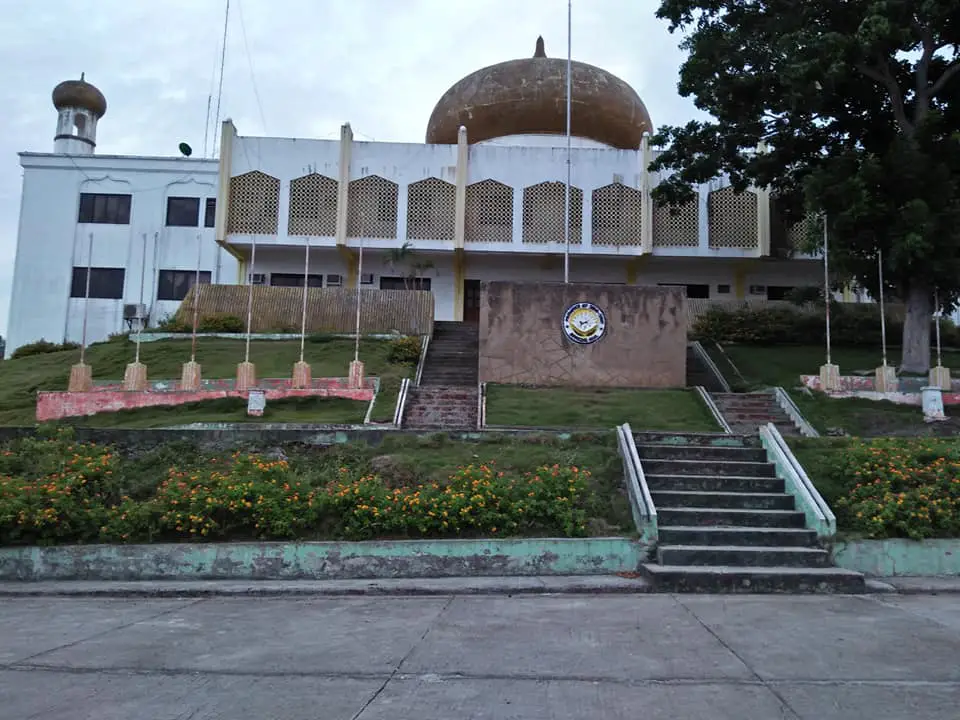 Tawi-Tawi Provincial Capitol is known for its Islamic-inspired architecture. Check out its golden domes and minarets and surely, you'll find yourself in constant amazement at such imposing structure.
Location/Jump-off: Bongao town
12. Badjao Village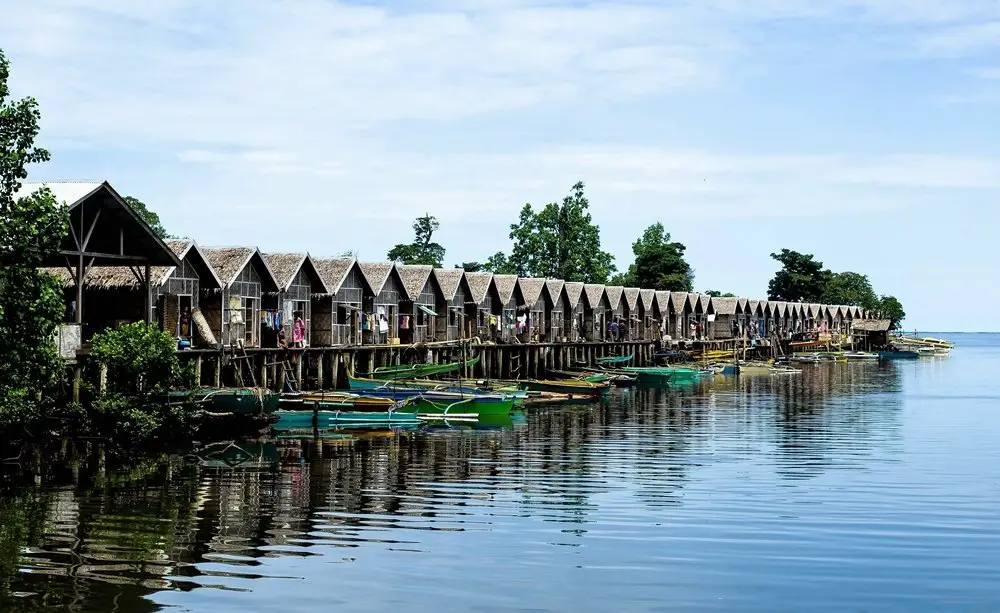 Badjao Village will give you an idea about how the Badjao tribes live. You'll get to experience their wonderful culture and livelihoods. One of their sources of living is weaving handmade mats with colorful and exquisite designs.
You can buy one of these with a price ranging from Php 300 to Php 500. To make the most of your visit, try conversing with the locals or spreading your smiles to them. I tell you, they are among the most hospitable people in the Philippines.
Location/Jump-off: Bongao town
13. Tahing-Tahing Beach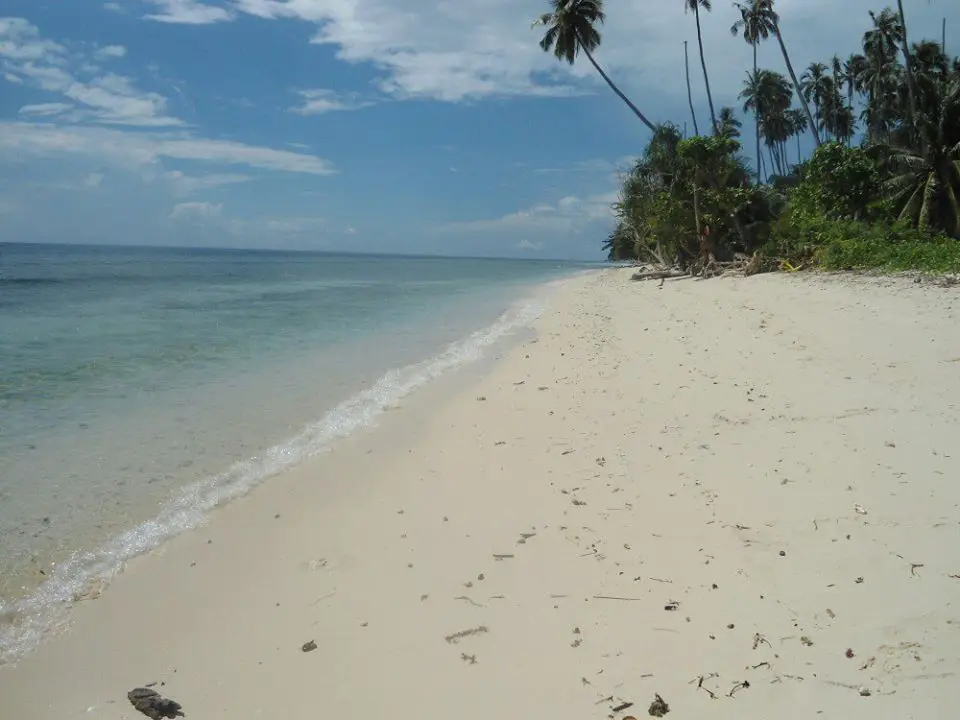 During the American period, a group of soldiers arrived here only to be bewildered by its natural beauty. Inspired by the tropical landscape, they composed a song titled, "Tawi-Tawi Beach." It's a popular site for picnic goers with its crystal-clear waters.
Location/Jump-off: South Ubian
14. SangaySiapo Island
Similar to Panampangan Island, SangaySiapo Island also boasts of white sandy beaches and picturesque turquoise waters. Because of its rich marine life, snorkeling and scuba diving are favorite activities here.
Today, it is one of the most popular Tawi-Tawi tourist spots.
Location/Jump-off: Simunul
Boating Time: 30 minutes
15. Biraddali Falls
Tawi-Tawi's mountainous landscapes hosts numerous waterfalls, many of which remain accessible only by foot. One of which is the majestic Biraddali Falls. Enjoy viewing it cascade like heavenly drizzles then experience a rejuvenating swim on its chilly and crystal-clear pools.
Location/Jump-off: Languyan
Other Must-See Tawi-Tawi Tourist Spots
16. Saluag Island Beach
Location/Jump-off: Sitangkai
17. Sikulan Island Beach
Location/Jump-off: Sitangkai
18. Sukarno Beach
Location/Jump-off: Simunul
19. Tai-Tai Beach
Location/Jump-off: Simunul
20. Marlboro Beach
Location/Jump-off: Cagayan de Tawi-Tawi
Related Articles