Here is your complete DIY travel guide to the bizarre Pebble Beach in La Union.
La Union is slowly rising among the top ecotourism sites in the Philippines. It's ridge to reef landscape hosts a variety of fascinating wonders such as cascading waterfalls, lush forests, scenic hills and mountains, tranquil beaches, and a lot more.
Among its attractions that have been hitting the tourism spotlight lately is the Pebble Beach. If you want to visit here and relish its unique beauty, read on. This travel guide's got you covered.
READ: LA UNION TOURIST SPOT (UPDATED): Best Places to See
How to Get to Pebble Beach in Luna, La Union
If you're coming from Manila, ride any of the buses bound to Vigan City or Laoag City. Don't forget to tell the driver to drop you off at Balaoan town. Here, look for the station of the tricycles and ride one of them to take you to the Pebble Beach.
If you're coming from San Fernando City, the capital of La Union, take a jeep bound to Luna. Fare is around Php 60 and travel time takes more or less an hour.
If you're coming from Baguio City, ride any of the Partas buses bound to Vigan, Laoag, and Abra. Drop off Balaoan town. From here, ride a tricycle to take you to the Pebble Beach.
READ: La Union Beach (UPDATED): Best Beaches to See
What to See in Pebble Beach in Luna, La Union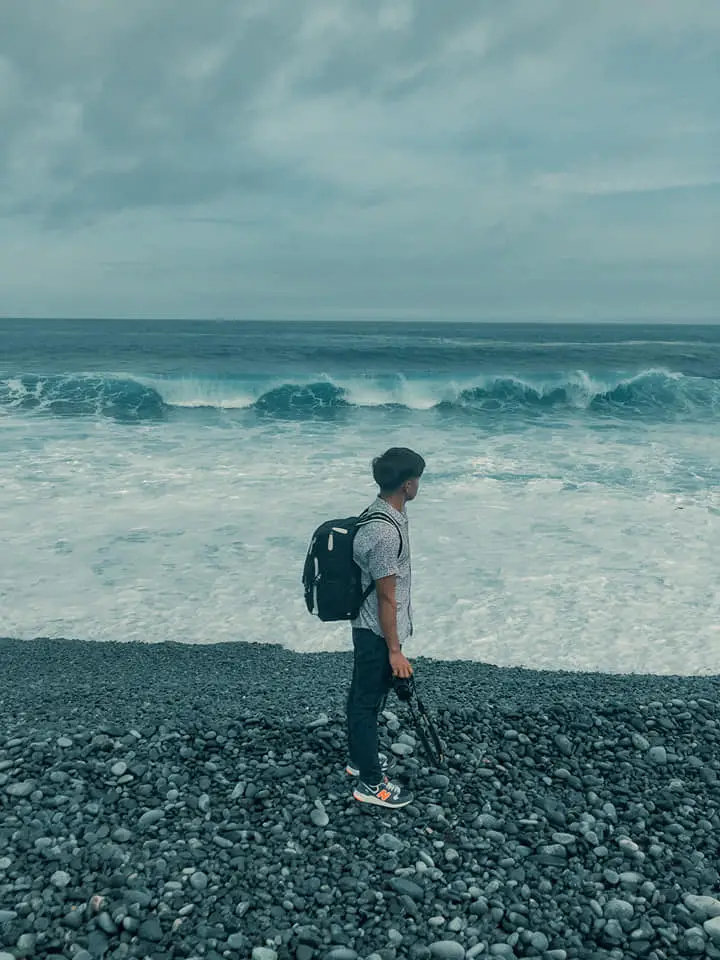 Pebble Beach covers most of the coastal areas of Luna. Indeed, it's a scenic sight, a quick respite from the usual white beach setting. One could just wonder why the beach is all covered in pebbles of different sizes and colors.
I like to think of these pebbles as fruits of beating waves. Of course, they are. But why not fine sands? I guess the waves are that powerful that they must have pounded hard on the sea's underneath, ripping away rocks and other particles. Sure, there is a need for science to confirm that.
What I love about the beach is that it offers a therapeutic experience. Try walking on it barefoot and feel the texture and the shape of the pebbles. As the pebbles press on your feet, you'll experience a relaxing feel. That's how you know it's working to give you rejuvenation.
Though the blue waters are so inviting, locals don't advise swimming because the strong waves could easily pull someone to the deep part. It's enough sitting on the Pebble Beach while gazing at these roaring wonders. Doing that gives this sense of peace within and it somehow fosters a reconnection with the inner self and the natural environment.
Extra Sights near Pebble Beach in Luna, La Union
There are some interesting sights to see along the Pebble Beach in Luna, La Union. Here are some of them.
Baluarte Watchtower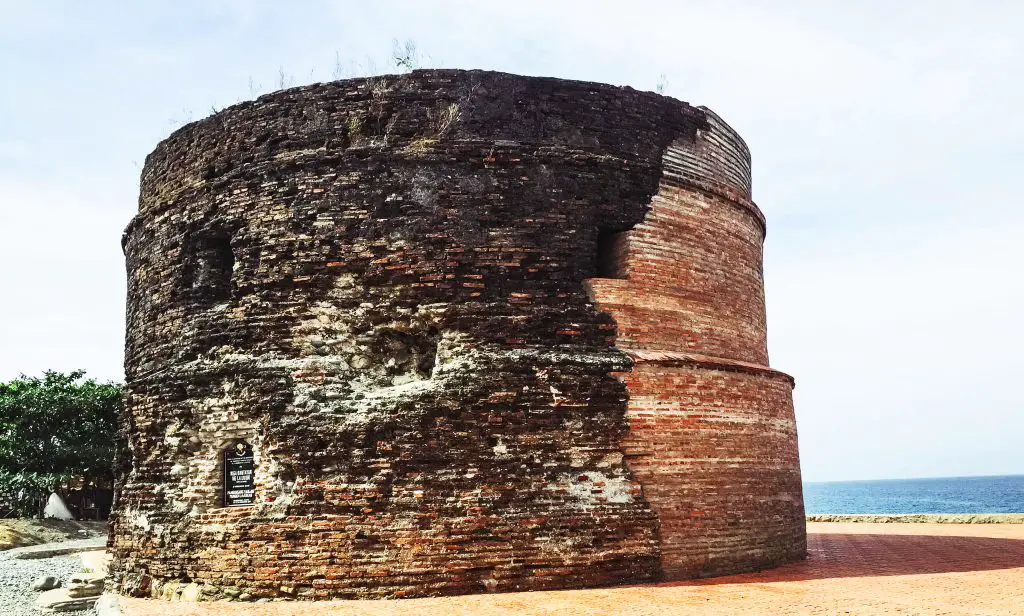 The Spanish built the Baluarte Watchtower 400 years ago to protect the local communities from Muslim raiders and pirates. The Americans also used it as a communication post in World War II. These make it one of the recognized historical tourist spots in La Union. The local authorities lately renovated the watchtower to prevent total destruction.
Balay na Bato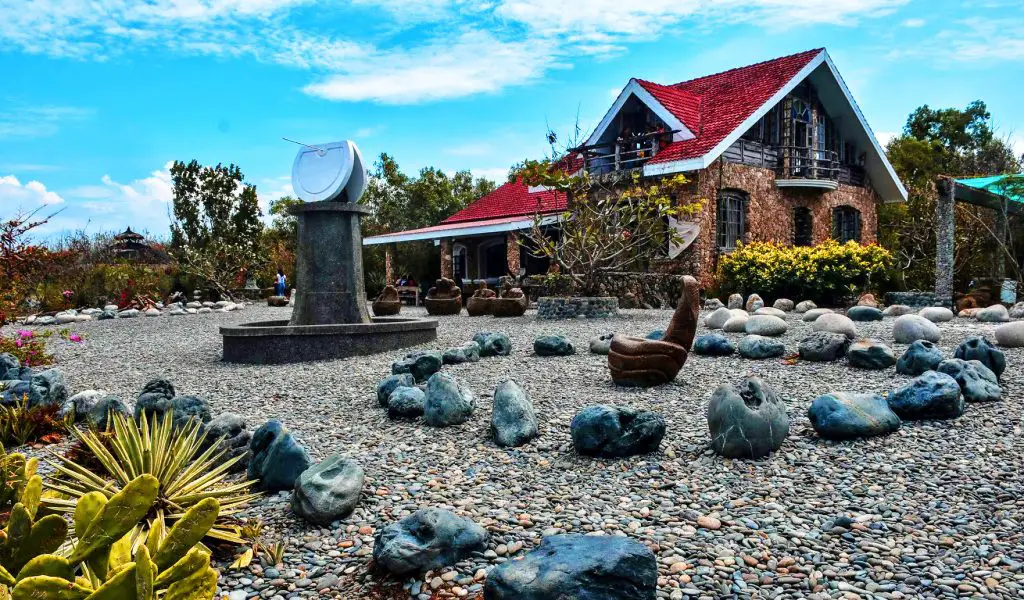 "Balay na Bato" literally means, "Stone House." It is aptly named as such because it is mostly made of pebbles and stones collected from the beach. If you're an art lover or an architectural savvy, this is a must-see. Inside, you'll find a variety of paintings, sculptures, and other artworks. The beach in front of the house is considered the best spot for viewing the Pebble Beach. That is because the local authorities regulated the collection of pebbles here.
Travel Rants and Musings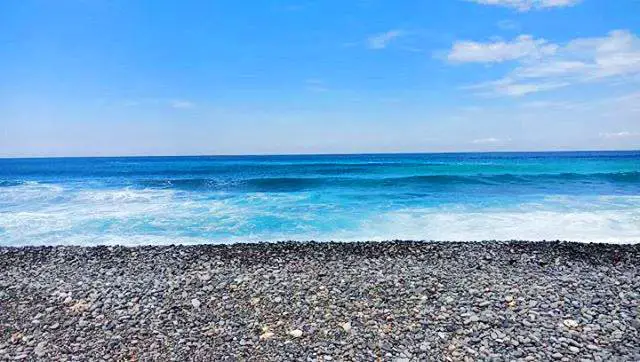 The Pebble Beach of Luna, La Union is indeed a beauty to behold. Although there are some stretches that remain pristine, most parts of the beach are slowly deteriorating. That is directly linked to the collection of pebbles which are then sold to Metro Manila and other areas.
The unregulated collection has stripped parts of the beach of pebbles. The remaining pebbled portions will end up like that if no efforts are initiated to protect them. Hopefully, the local authorities will implement measures to ensure the sustainable management of these resources.
For Your Information
If you need more information to help in setting up your itinerary to the Pebble in Luna, La Union, contact the provincial tourism office via the following: