Here is your complete travel guide from Baguio to Sagada via bus. This article is based on a local's lens and experience. 
Sagada in Mountain Province is one of the leading ecotourism sites in the Philippines. It may not have the beaches which the country is known for. But what you'll find here are attractions that will gratify your quest for fun, thrill, and adventure rolled into one.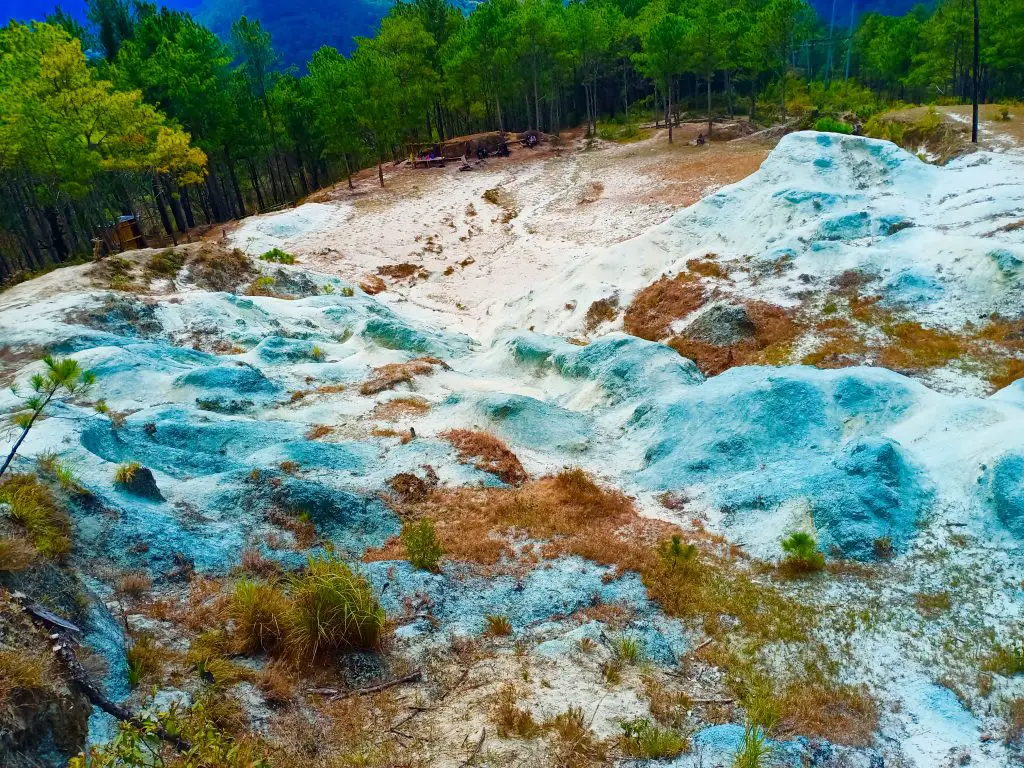 Mystical Caves? Check. Cascading waterfalls? Check. Scenic mountain views? Check. Rich and authentic culture? Check. Sea of clouds? Check. These are just among the eco-cultural tourist spots awaiting you when you visit Sagada.
Although there are now direct trips to Sagada from Manila, especially via Coda Lines and van-for-hire, most tourists prefer taking the trip to Baguio before catching a ride to Sagada. In that way, they can first explore tourist spots in the country's summer capital. 
If you're also planning to travel from Baguio to Sagada, here is a comprehensive guide to help you out. 
Baguio to Sagada via GL Trans Bus
GL Trans is the only bus company with a regular operation to Sagada from Baguio City. Its station is at Dangwa Terminal at the back of Center Mall and near the famous Good Taste restaurant. 
If you're coming from Victory Liner Station or North Genesis Bus Station, ride a taxi and tell them to drop you at GL Trans. The fare should be less than Php 100, and travel time is 5-10 minutes. If you ought to stretch some muscles, you can walk your way. From Victory Liner, that takes 20-30 minutes. From North Genesis station, trekking time is just around 10-15 minutes.
Upon reaching GL Trans station, proceed to the counter to get a ticket. They don't have an online reservation, so you have to claim your ticket there personally. Fare is Php 220 per person, and travel time takes 5-6 hours.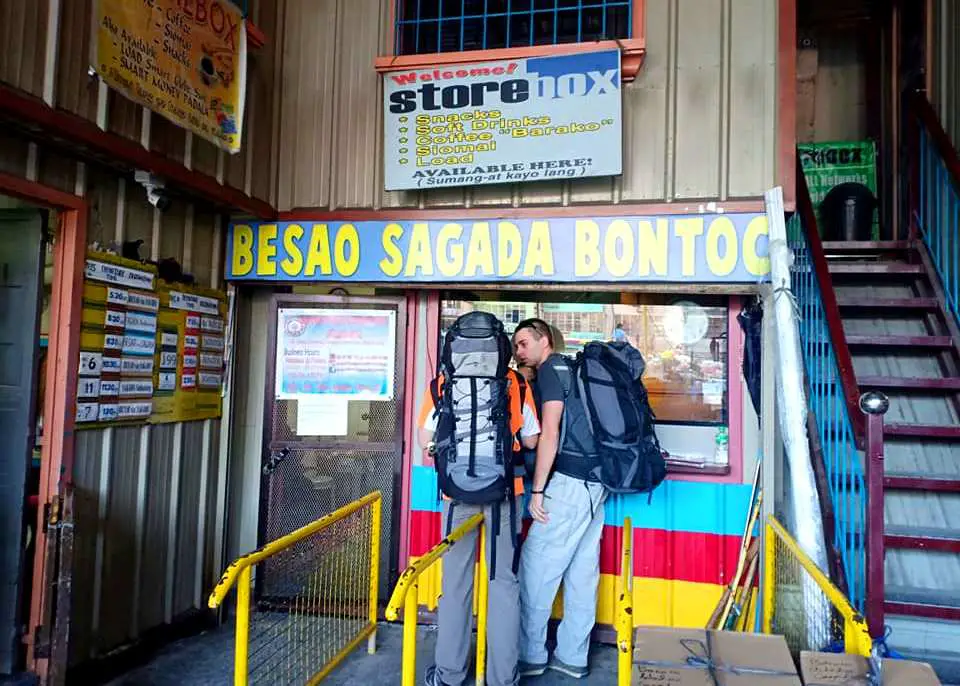 There will be two stop-overs along the way. The first stop-over is at Sayangan, Atok where there are restaurants, a convenient store, and souvenir shops. The second stop-over is at Sadasadan, Bauko where you'll find a vegetable stall, a snack shop, and a viewing point.
GL Trans Sagada Trip Schedules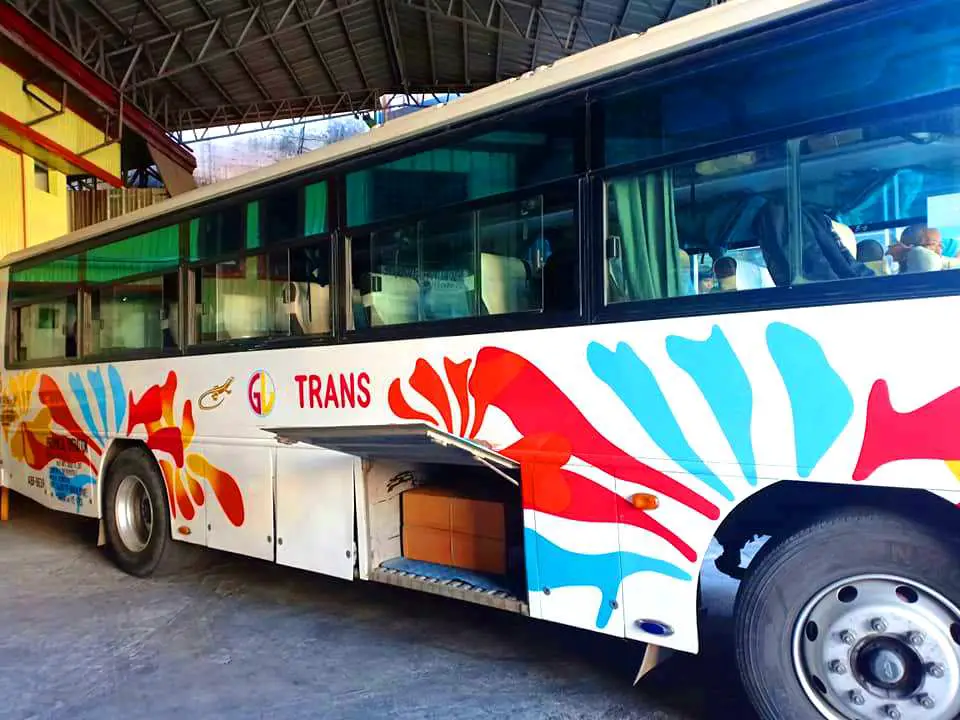 5:30 AM – Sagada > Besao (Besao is a municipality next to Sagada)
8:30 AM – Sagada > Ambasing (Ambasing is a barangay of Sagada)
9:30 AM – Sagada > Besao
10:30 AM – Sagada > Besao
11:30 AM – Sagada Ambasing
1:00 PM – Sagada > Besao (last trip)
During weekends and holidays, scheduled trips can change as a bus leaves to Sagada once filled to capacity. For example, the 8:30 AM trip can leave as early as 6 AM once it's full.
That is why arrive at the station and get your ticket the earliest time you can. Even during weekdays, it is advisable to be at the station at least an hour before your planned departure. In that way, you'll minimize hassles and stress. 
Baguio to Sagada via Lizardo Trans
If you want to reach Sagada at the earliest possible time from Baguio City, check out Lizardo Tran's bus. The station is at the Slaughterhouse in Brgy. Lower Magsaysay. So if you're coming from Victory Liner or North Genesis Station, ride a taxi. The fare should be around Php 100 to Php 120 or even less. Travel time is 10-15 minutes.
There is only one scheduled trip daily for Lizardo Trans. That is 2:30 AM. Since seats quickly sell out, especially during weekends and holidays, it's best to get your ticket here a day before the departure time. Ticket fare is Php 220, and travel time also takes 5 hours. 
They also don't have online booking, so proceed to the station to claim your ticket. 
Since the bus leaves by 2:30 AM, you can sleep, and when you wake up, you're already in Sagada!
During weekends and holidays, Lizardo Trans usually add buses to accommodate more passengers. 
Baguio to Sagada via Rising Sun
There are possibilities that you'll run out of bus trips to Sagada during your scheduled day. If that happens, you can have this alternative option, Rising Sun. This is also stationed at Slaughterhouse in Brgy. Lower Magsaysay. 
Choose the Rising Sun bus that is bound to Bontoc, the capital town of Mt Province. Upon reaching Bontoc, proceed to the station of jeeps bound to Sagada. These are stationed in front of the Walter Clapp Hotel. It's just some minutes of walk from the GL Trans station in Bontoc. You can always ask the locals for directions. Jeep travel from Bontoc to Sagada takes 30 minutes, and the fare is Php 45 per person. Daily trips are 8 AM, 10 AM, 1 PM, and 2 PM. Be at the station an hour before your planned departure.
Rising Sun has an hourly trip to Bontoc, which starts from 5:00 AM to 4:00 PM.
If you want to catch the last jeep from Bontoc to Sagada (2 PM), choose the 5:00 AM trip of Rising Sun. If you're not able to make it, you can stay in Bontoc for the night and catch a morning jeepney trip to Sagada. 
Rising Sun fare from Baguio to Bontoc is Php 235, and travel time takes 6 hours.
Manila to Baguio City
There are three major bus companies operating from Manila to Baguio City namely, Victory Liner, Genesis Bus/Joy Bus, and the Solid North P2P Bus.
Victory Liner
Terminal Location: Pasay, Cubao, Caloocan, and Sampaloc.
Fare: Php 480 (Regular); Php 800 (First Class)
Time of Departure: 12:00 am to 11:00 pm
Genesis Bus/JoyBus
Terminal Location: Cubao, Pasay, and Avenida
Fare: Php 480 (Regular); Php 600 (Semi-Deluxe); Php 720 (Deluxe): Php 740 (Premier)
Time of Departure: 12:00 am to 11:00 pm
Solid North P2P Bus
Terminal Location: Parañaque Integrated Terminal Exchange (PITX), Reaches Baguio via TPLEX
Fare: Php 760 (Luxury Bus); Php 525 (Super Deluxe)
Time of Departure: 12:00 am to 11:00 pm
Note: If you wish to travel to Baguio and catch the trip to Sagada on the same day, choose the earliest trips. The last bus from Baguio to Sagada leaves either at 2:30 p.m. If you miss that, you'll have to spend the night in Baguio. Take note also that the schedules and fares could change depending on the situation. Thus, always check their official website for updated information.
Insider Tips and Reminders
Be at the bus station at least an hour prior to your scheduled departure.
The selling of ticket starts at 5:00 AM for GL trans. For rising sun, proceed immediately to a vacant seat to reserve it. Ticket will be given during the trip. For Lizardo Trans, you can book a ticket a day or two before your scheduled trip.
There are restaurants near the bus stations. So if you did not make it to your trip or arrived too early, why not try eating on these to enjoy local cuisines.
Bring some snacks and drinks with you.
The buses are non-aircon. Hello. You'll be experiencing the cold weather of Cordilleran highlands. So make sure to wear jackets especially when you're in higher elevations.
One of the perks of traveling from Baguio to Sagada is, you'll get breathtaking views along the Halsema Highway including the Highest Point. Sometimes, you can chance on a sea of clouds.
Sagada to Baguio Guide
Once you're done exploring Sagada, you have two options when going back to Manila. Either you take the direct route via Coda Lines bus or take the trips to Baguio and catch a ride there to Manila.
GL Trans Schedule (Sagada to Baguio)
5:00 AM
6:00 AM
7:00 AM
8:00 AM
9:00 AM
10:00 AM
1:00 PM
If you miss any of that, you can take the Lizardo Trans bus which departs by 5 PM.
Fare is also Php 220 and travel time takes 5-6 hours.