Discover the hidden gems of Sagada Underground River, one of the off-beaten tourist attractions in this highland town. Find out the best things to do and the tour packages you can avail.
During my two-month vacation in Mountain Province, I spent most of my travel time visiting Sagada on budget. Together with my childhood buddy Ricky, we explored both its popular and off beaten destinations.
Most of our travels there were literally a Do It Yourself because we are a local and more so, we were familiar with the trails and safety precautions. Besides, we could only spend so much.
One of my unforgettable experiences was exploring Sagada Underground River. I've been hearing about it since college and thankfully this time, we got the chance to see it and relish its hidden beauty.
Although it is within the town center, fewer people come here. The tour here is organized as part of a package with other tourist spots within Sagada town center.
Essential Infos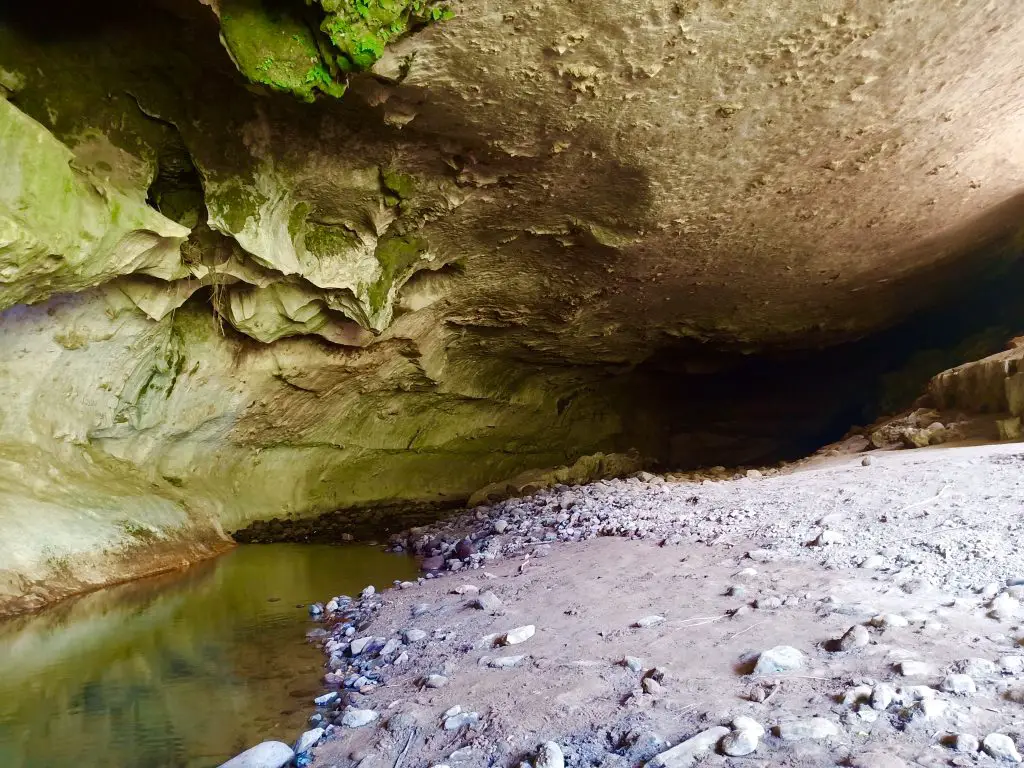 Sagada Underground River is not like the one found in Puerto Princesa, Palawan. Instead of boating, you'll just have to walk from one point to the end.
But that does not mean, you should expect less. When you come here, brace yourself for constant surprises!
Trekking Time: 3-4 hours from the town center and back
Special Features: Limestone rock formations, Crystal-clear Pools, Bat Sighting, Side trip to Bokong Falls and Sagada Hanging Coffins
What to Expect: River crossing, Boulder Hopping, Forest trekking, Wildlife encounter
How Did We Get to Sagada Underground River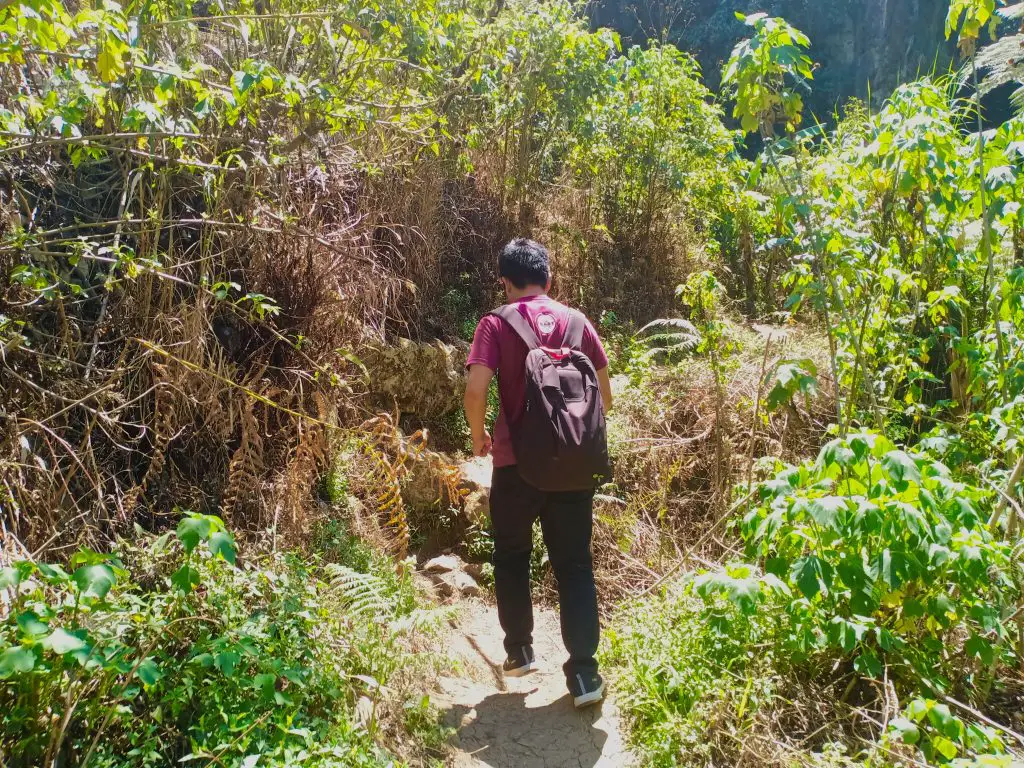 After having our breakfast at the house of my aunt, I and Ricky began trekking to Bokong Falls, some 2 kilometers away.
We were aware that the river feeding the waterfall leads to Sagada Underground River. We could have headed straight to it but we wanted to cool off first at Bokong Falls.
From the town center, it took us about 30 minutes to reach Bokong Falls. Since nobody was around, we stripped ourselves and jumped right into the pool.
Oh, what an ideal way to relieve us from the bustles of daily life. Bokong Falls may be small but it has a beautiful and very deep pool with icy-cold waters.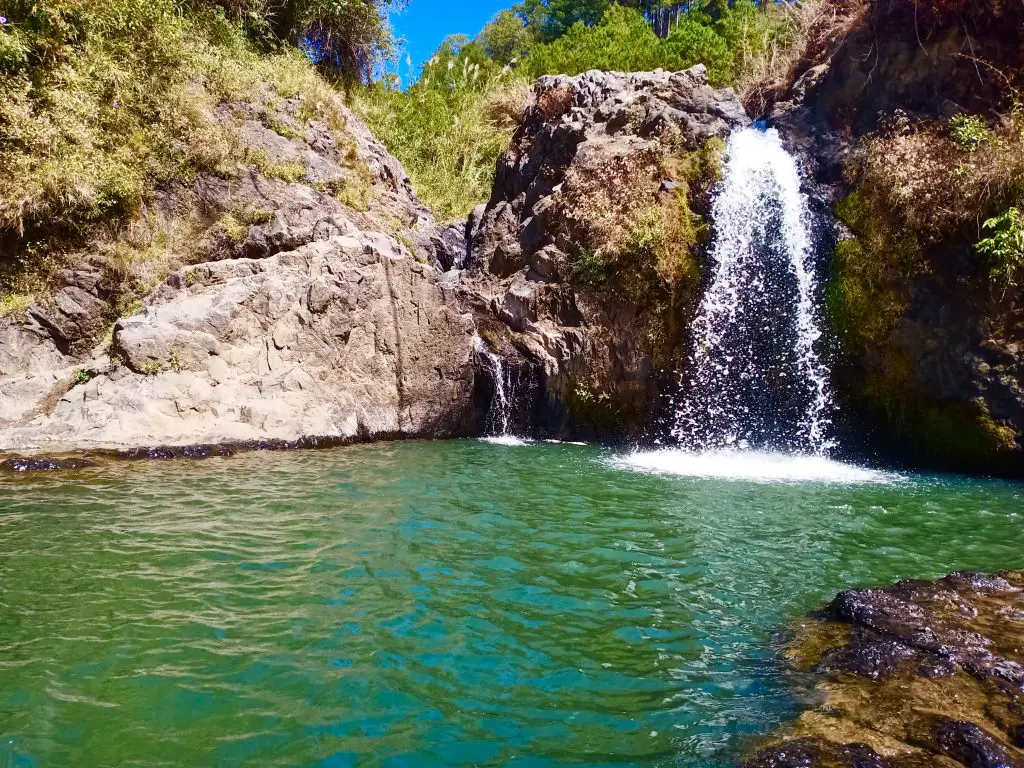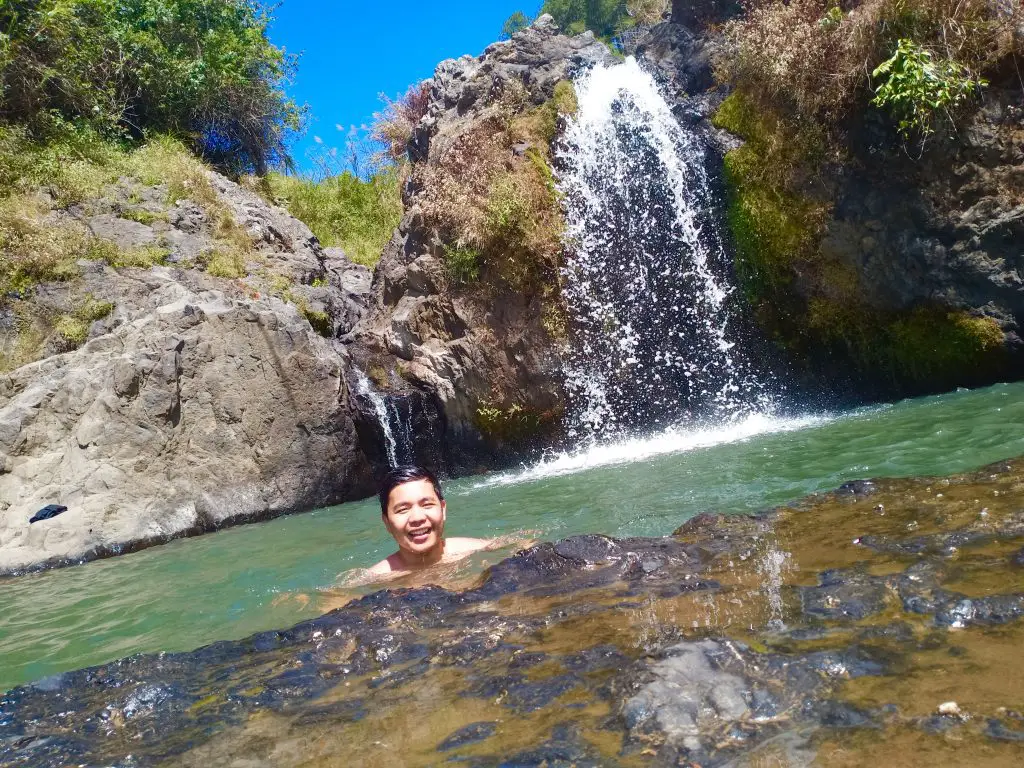 After a while of a ravishing swim, we followed the river downstream. The trail is well established and we had to walk on rice paddies, cross the river for a number of times, trail on dense vegetation, and jump from one boulder to another.
Of course, to keep memories for posterity, we can't help but take selfies and landscape shots in between.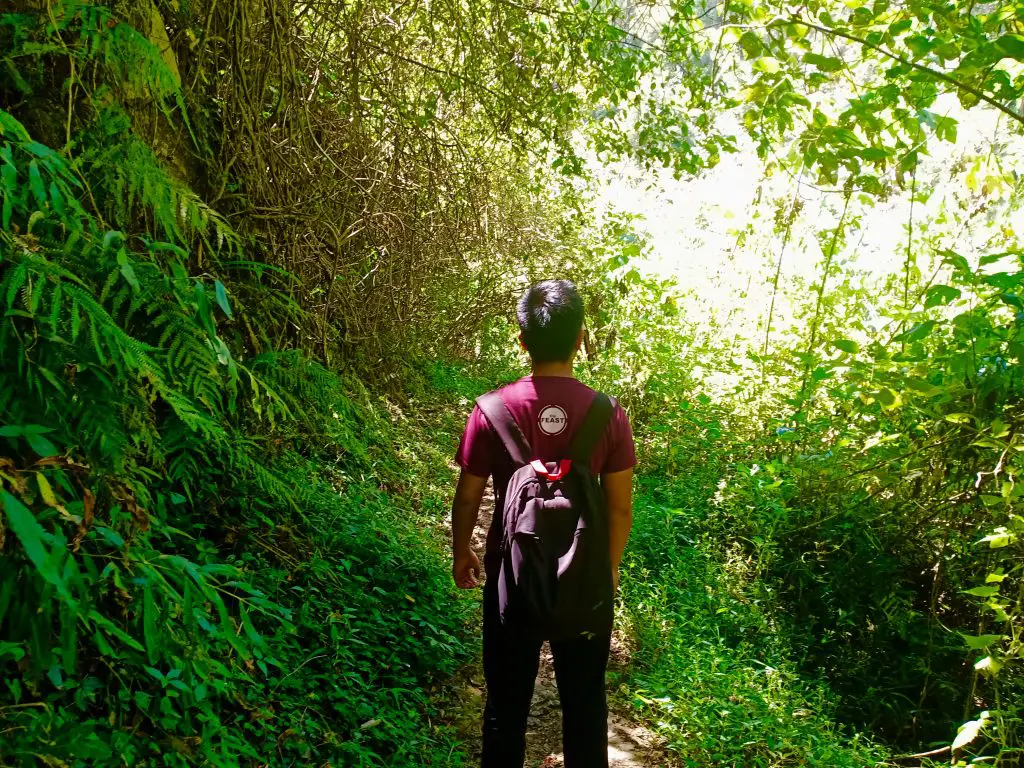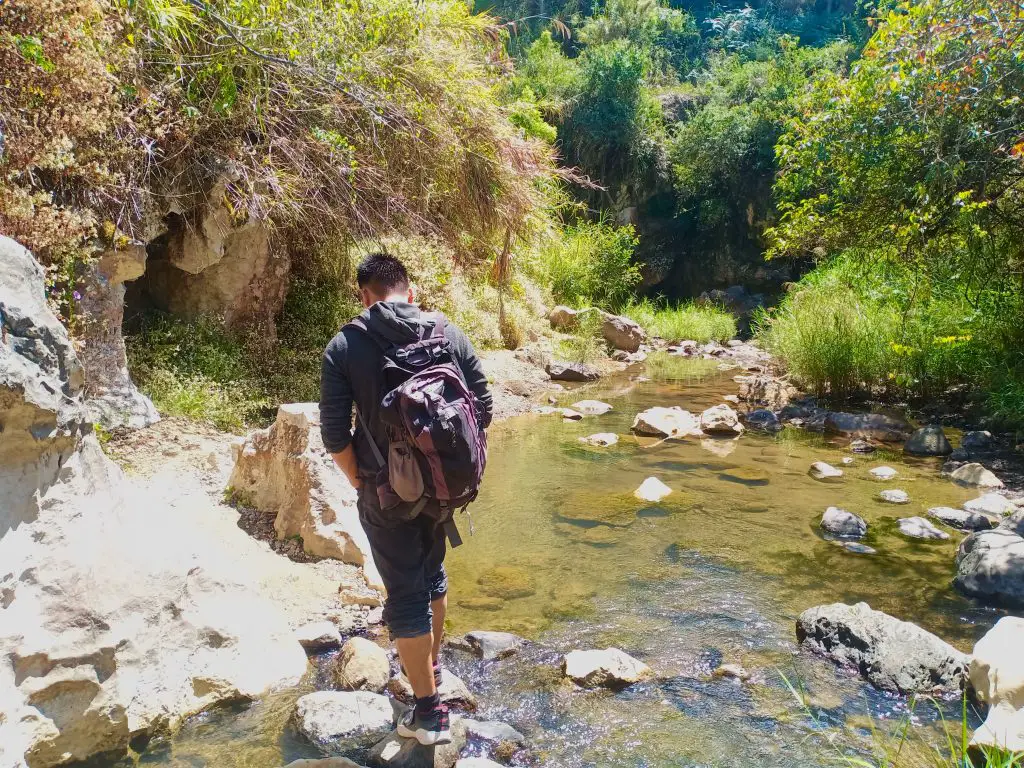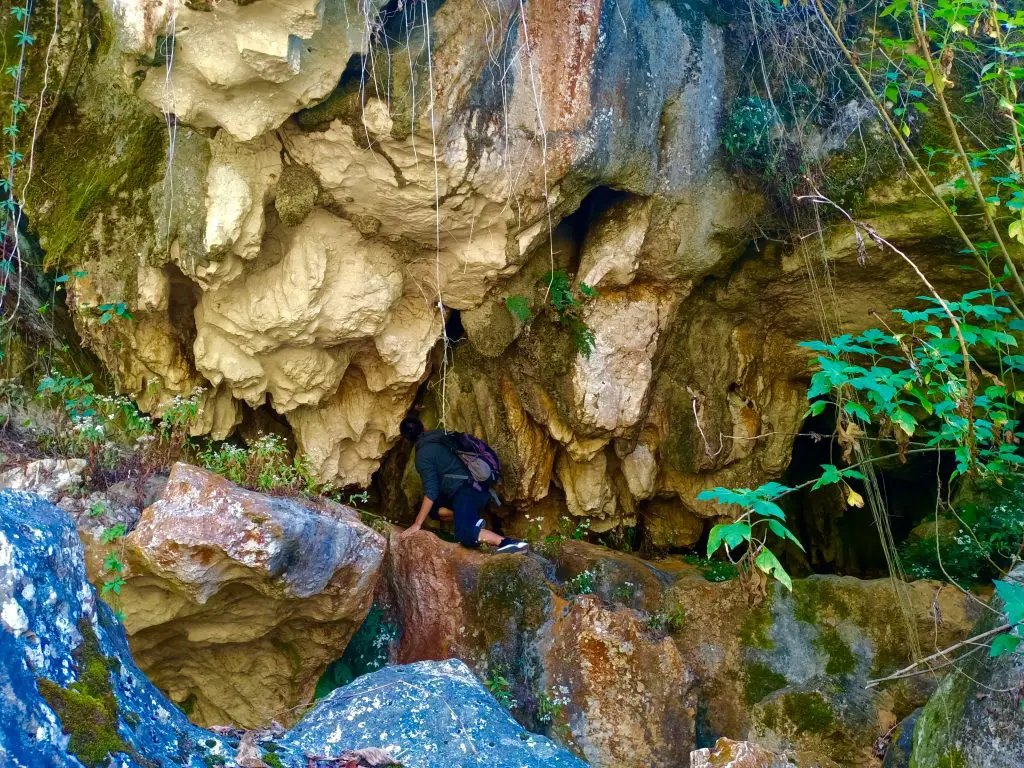 From Bokong Falls, it took us about 20 minutes to reach the entrance of Sagada Underground River.
Seeing it for the first time, my jaw literally dropped. It's one huge opening and I felt like it exuded a mystic aura. I somehow felt eerie staring at the dark inside of the cave but I knew that it was filled with wondrous surprises.
So with swelling eagerness and excitement, we stepped in. Here we go.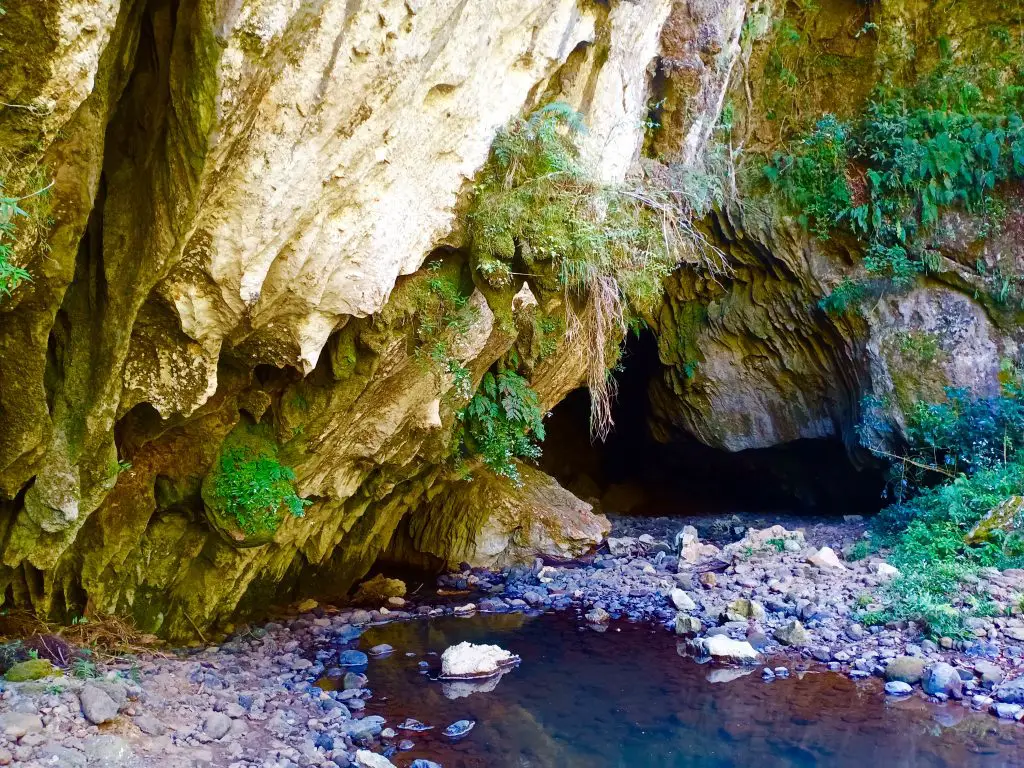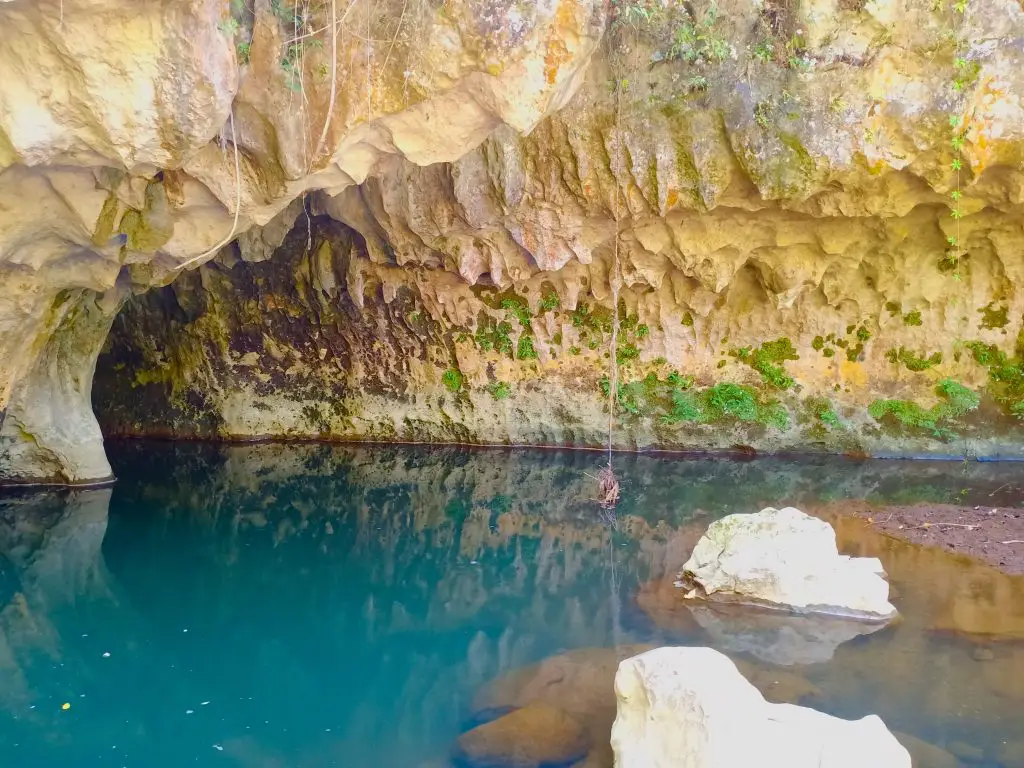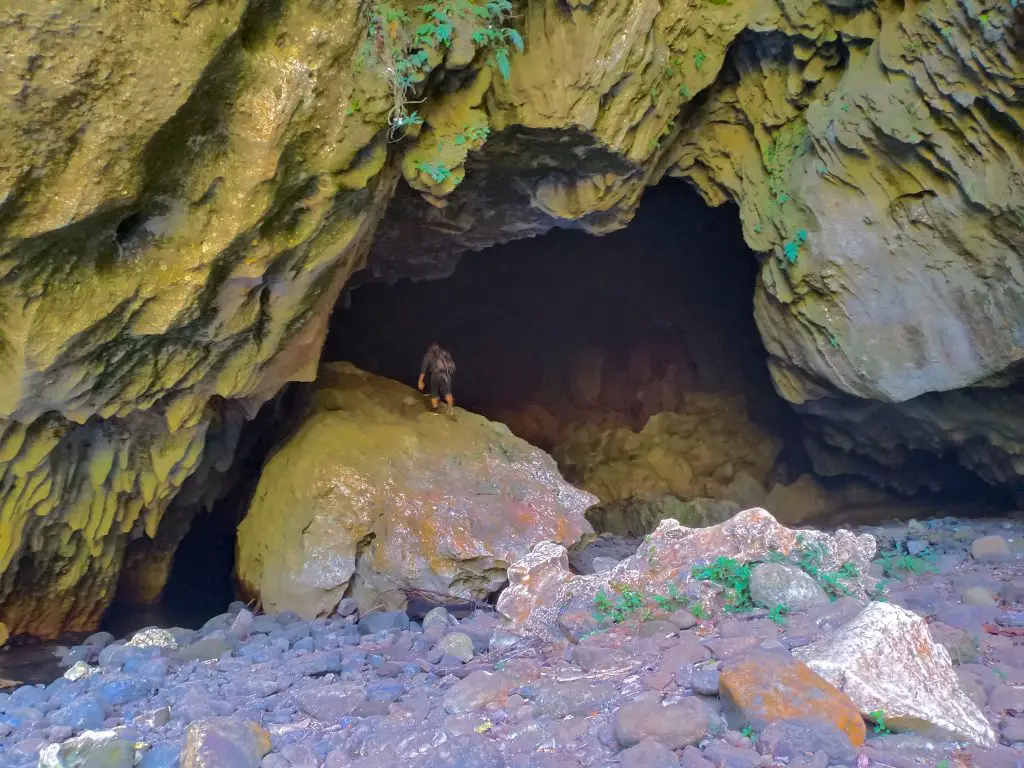 What's Inside Sagada Underground River
We were only using our phone's flashlight when we entered Sagada Underground River. It was kind of funny though but we were confident to make it to the end.
Good thing, the river is not that deep and its pebbled banks served as our natural pathways. Because it's pitch black inside, fear kept bothering me as we went deeper. But thankfully, the sights inside the cave constantly relieved us.
The cave teems with a lot of interesting and picturesque limestone rock formations. Though not as spectacular as those found in Sumaguing Cave, these were more than enough to amaze and satisfy us. Then, there are the glistening pools of the river matching the rock formations.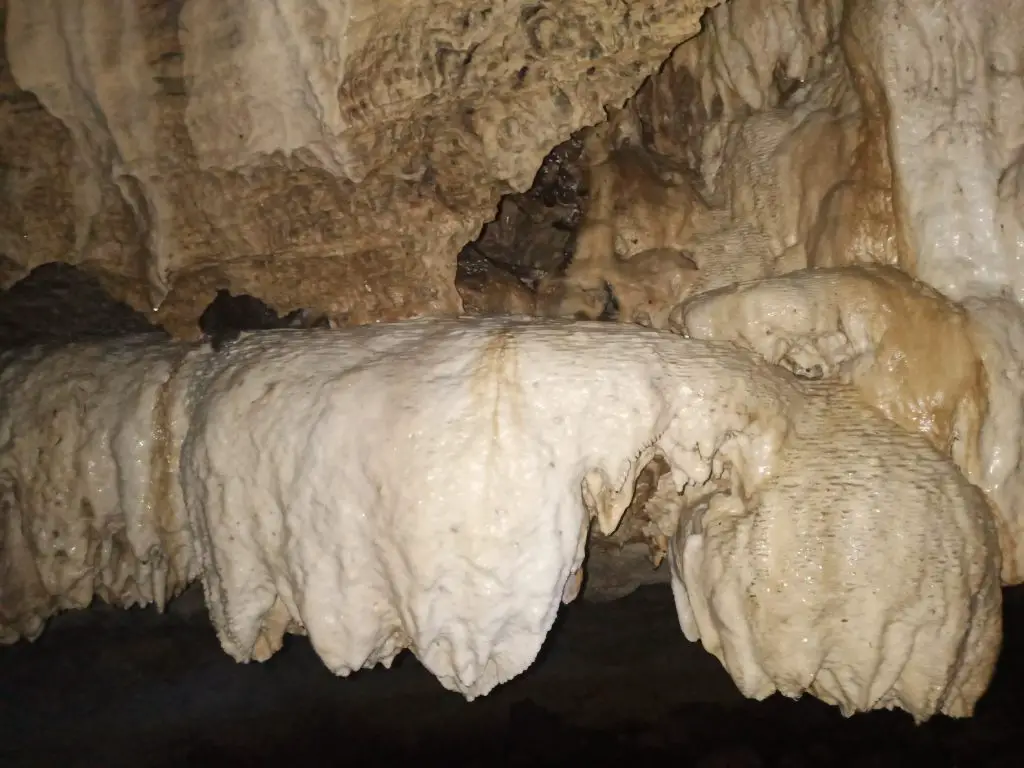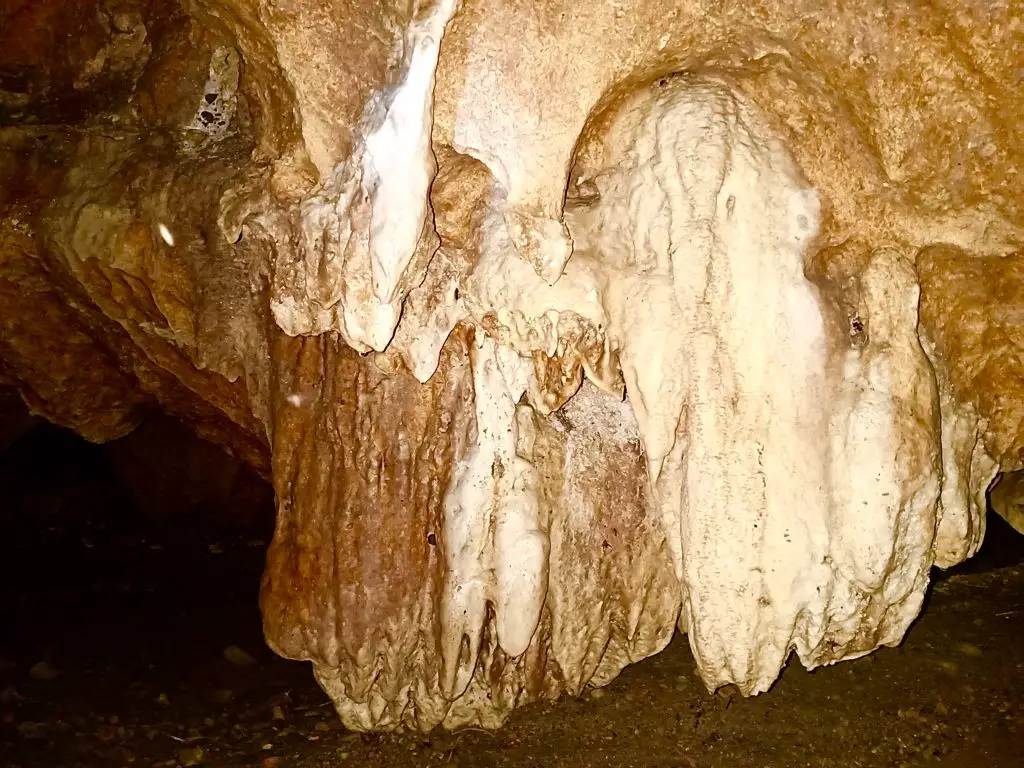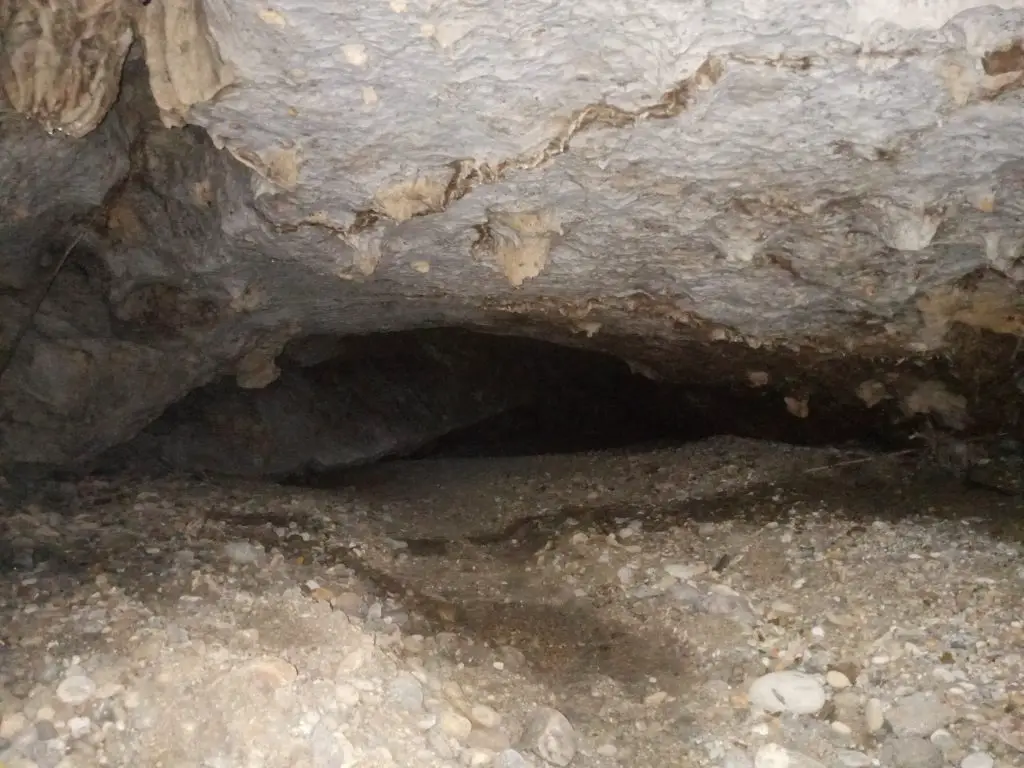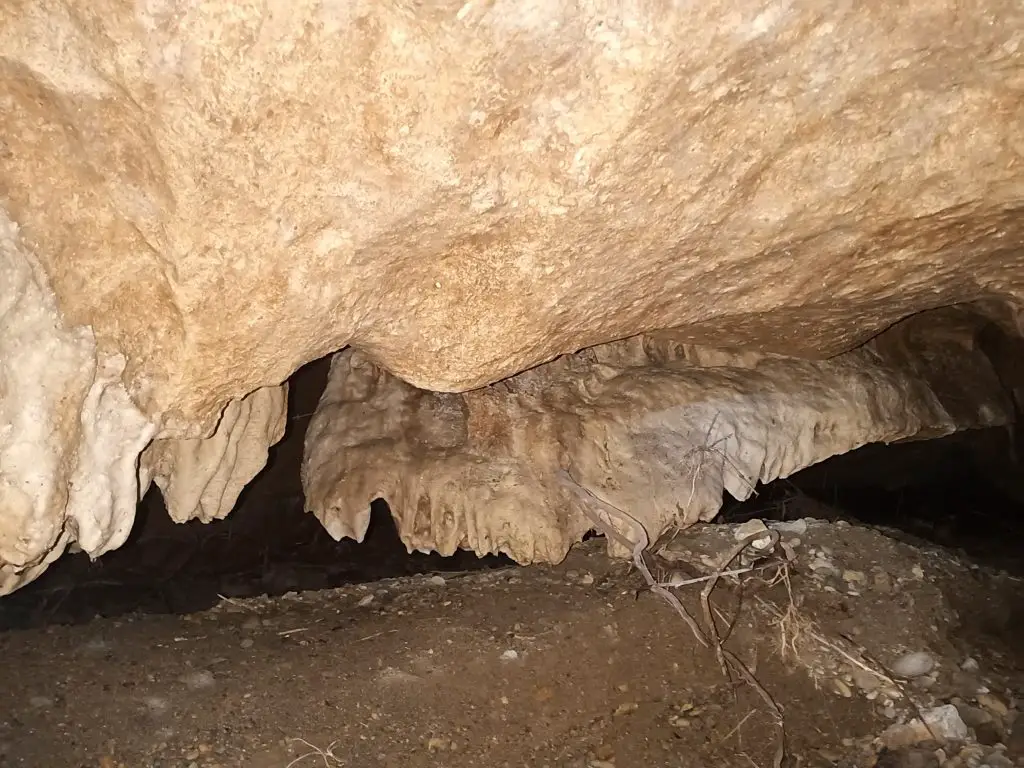 At some part of the trail, we did hear bats swooping from one end to another. Well, bats literally dwell on caves and I guess, they were welcoming us in their abode. Thank you, dear bats.
After some 20 minutes of following the underground river, I saw a dim light from a distance. As we went closer, I realized it's the end of the tunnel. Wheew! We made it safe and sound.
Although it was a brief trek, it felt like a day of adventure. But what made that more fulfilling was, we learned to cope with our fears in uncertain situations.
We trekked as brothers, ensuring each other's safety. But even in the midst of caution, we did not forget to have fun, trying to reminisce our childhood years.
We left Sagada Underground River filled with fun and learning that we can say, it's one our best adventures in Sagada!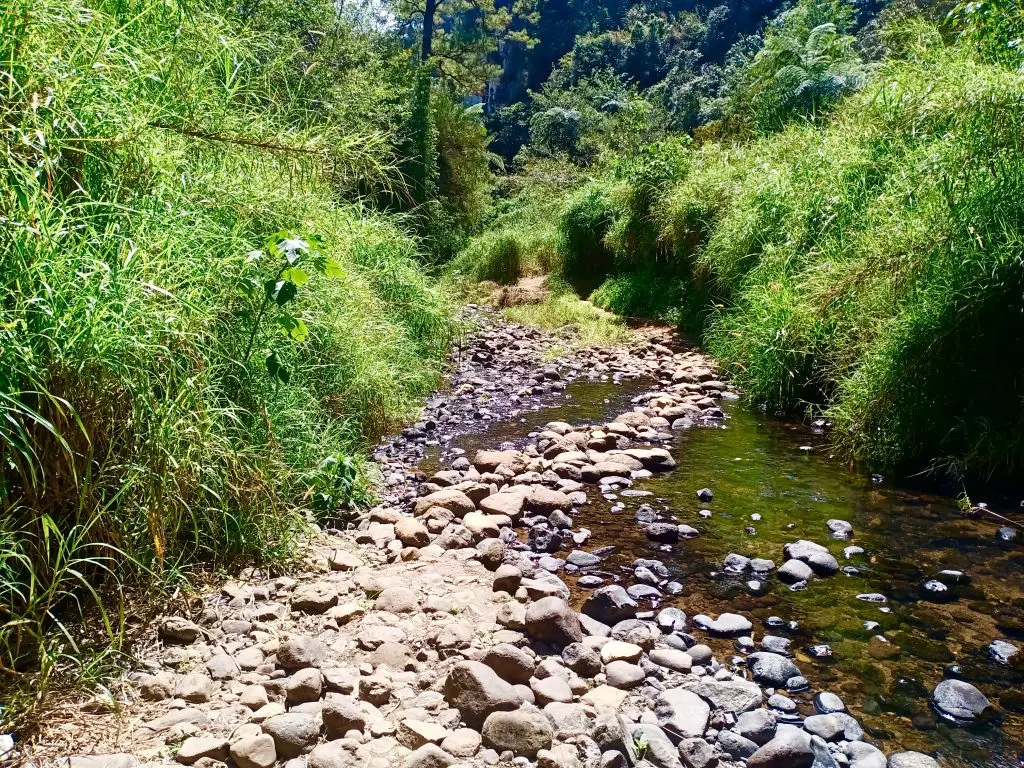 Tour Packages to Sagada Underground River
As part of the tourism guidelines, all tourists are required to have a guide when visiting tourist spots in Sagada including the Underground River.
The good thing about this? You'll explore multiple sites when you join one of the tour packages inclusive of Sagada Underground River. These packages are also relatively cheaper compared to other destinations in the area, thus, ideal for budget-conscious travelers like me.
Okay. Here they are: 
Package I: Eco-Tour
Tour starts at the Church of St. Mary the Virgin then going to the Echo Valley and Hanging Coffins. From here, trekking leads to the Sagada Underground River entrance. Instead of going inside, trekking resumes to the paved road leading to Bokong Falls.
Guide Fee:      

Php 800 for 10 visitors or less (1 guide)
Php 1, 600 for 11-20 visitors (2 guides)
P 2,400 for 21-30 visitors (3 guides)
Php 60 pesos each for 31 pax and above
Access Fee: Php 10
Hours Required to Complete Hike: 3-4
Package II: Adventure Trail
Trekking also starts at the St Mary the Virgin Church then going to the Echo Valley and Hanging Coffins. From here, hike commences to the Latang River, following it, then later entering Sagada Underground River. After that, the trek continues all the way to Bokong falls.
Guide Fee:

Php 1,000 for 10 visitors or less
Php 100 for 31 pax and above
Access Fee: Php 10
Hours Required: 3-4
For Your Information
If you need more information to help set up your itinerary Sagada Underground River, do contact the Municipal Tourist Information Center via the following:
Contact Number: 09171345353, 0908 757 6444