What are the best South Cotabato tourist spots you should visit for an adventurous travel experience? Check this travel guide out. We also included the best things to do and tourist spots near Lake Sebu.
South Cotabato is now one of the best eco-tourism destinations in the Philippines. Its vast and varied landscape is home to numerous eco-cultural wonders that will surely gratify your quest for fun, thrill, and adventure.
Not only will you glimpse cascading waterfalls, mystic lakes, and dense forests but also mingle with the different indigenous tribes. These tribes have been protecting the rich landscapes of South Cotabato for centuries.
Without further ado, here are the best tourist spots in Cotabato to include during your visit.
Behold South Cotabato Tourist Spots
1. Lake Holon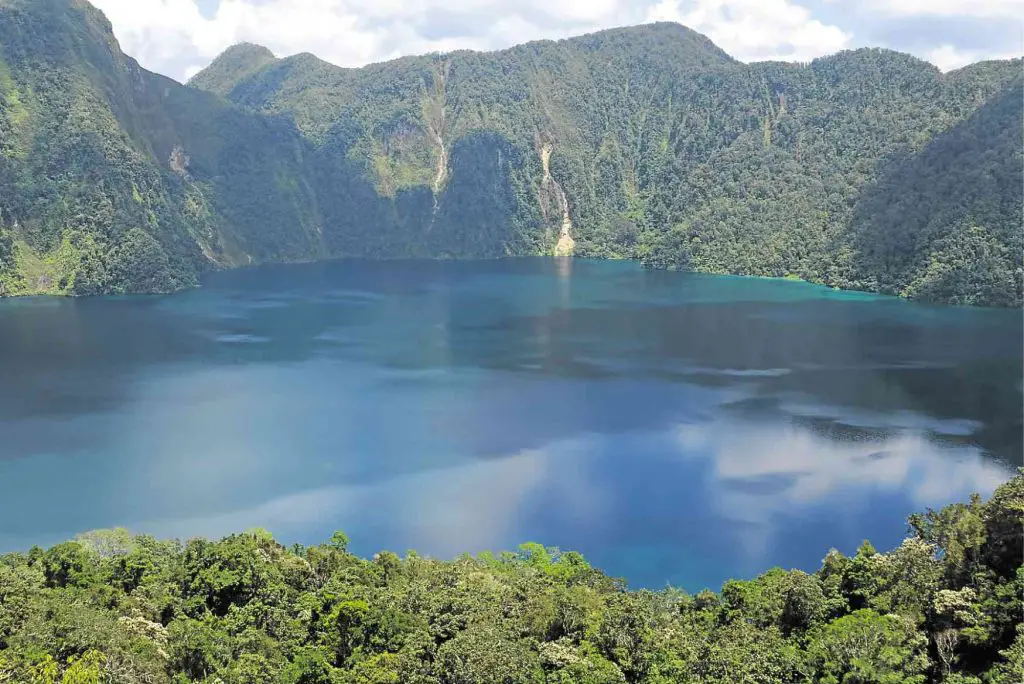 Lake Holon is one of the top South Cotabato tourist spots. It is nestled on Mt Melibengoy, a dead volcano. Majestic walls of the mountain's crater surround the lake.
In 1995, one of the walls collapsed, sending down raging waters that killed 53 people downstream. Thanks to local efforts, the mountain now is protected especially by the native tribes who inhabit it.
According to folklores, 15 unseen spirits guard the lake, making it sacred. In 2017, it was recognized among the world's "Top 100 Sustainable Destinations."
Lake Holon is considered a crater of an extinct volcano. You can swim or try boating while enjoying the lush forests surrounding the lake.
Trekking Time: 3-4 hours via Salacafe trail, 5-6 hours via Kule trail
Entrance Fee: Php 100 per person
Environmental Fee: Php 50 per person
Guide Fee: Php 80 per person (one guide for 5 pax)
Porter Fee: Php 150
2. Surallah Tri-People Monument
Surallah Tri-People Monument is one of the cultural South Cotabato tourist spots. It aims to celebrate the diversity of the province's major groups which are the Christians, Muslims, and T'boli tribes.
It was designed by Kublai Ponce Millan, a multi-awarded Mindanaoan artist, and sculptor. Dominating the monument is a 60 feet-high Tboli string instrument called Hegalong.
You'll also see here larger-than-life sculptures of human figures showing the everyday life of the locals of Surallah.
Location/Jump-off: Surallah Roundball Monument, Surallah, South Cotabato
3. Mt Matutum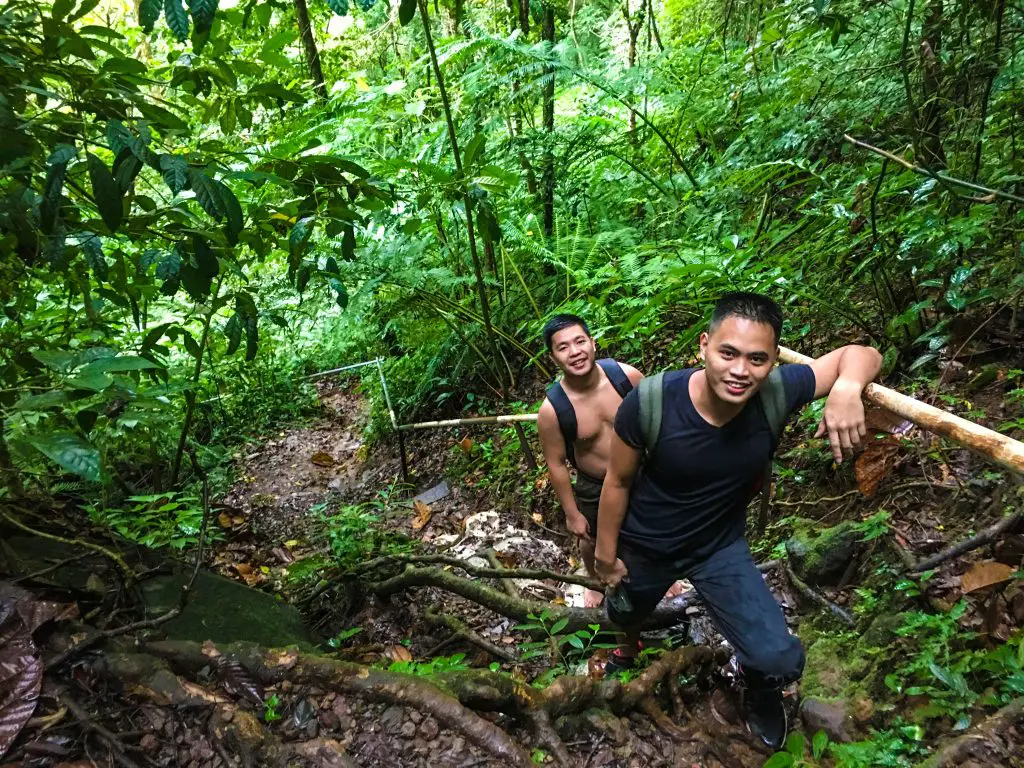 Rising to more than 2293 meters above sea level, Mt Matutum is one of the prominent hiking South Cotabato tourist spots. Located in the municipality of Tupi, it is a dormant volcano covered with lush forests.
These host endangered flora and fauna species including the critically-endangered Philippine Eagle. For the indigenous inhabitants, the mountain is sacred and precious, thus, they have been defending it from commercial aggression for centuries.
While atop, you'll get a 360 degrees view of the surrounding landscapes including vast pineapple plantations.
Mt Matutum is one of the reasons why you should visit South Cotabato province.
Location/Jump-off: Brgy Kablon, Tupi, South Cotabato
Permit Fee: Php 150 per person
Guide Fee: Php 500
Best Time to Climb: November to May (dry season)
Reminder: You need to sure a permit from the Municipal town of Tupi before climbing the mountain.
4. Tupi Tarsier Sanctuary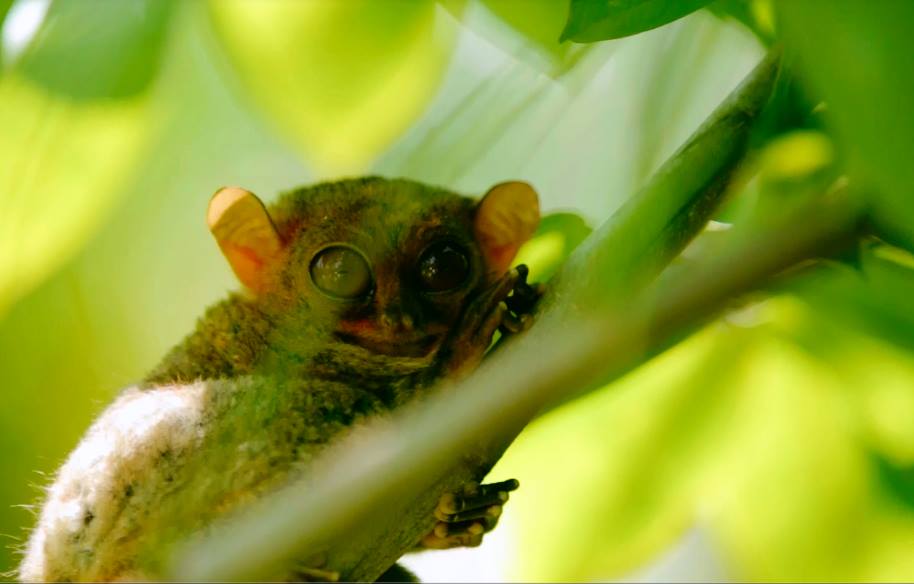 If you think you can only find the iconic tarsier in Bohol, think again. They also have it in South Cotabato. Unfortunately, it's an endangered species due to deforestation and illegal hunting.
Thus, the local authorities put up a sanctuary to protect them. Situated at the foot of Mt Matutum, the sanctuary is where you can see the tarsier up close and learn their usual behavior.
Tourism activities are now regulated. Instead, the local authorities only allow people who want to take part in conservation to come.
Location/Jump-off: Sitio Bagong Silang, Brgy Linan, Tupi, South Cotabato
Contact: 083-226-2800 (Tupi MENRO), 083-228-1404 (MMPL PASu)
Reminder: Coordinate with the above offices before visiting the sanctuary.
5. Lake Sebu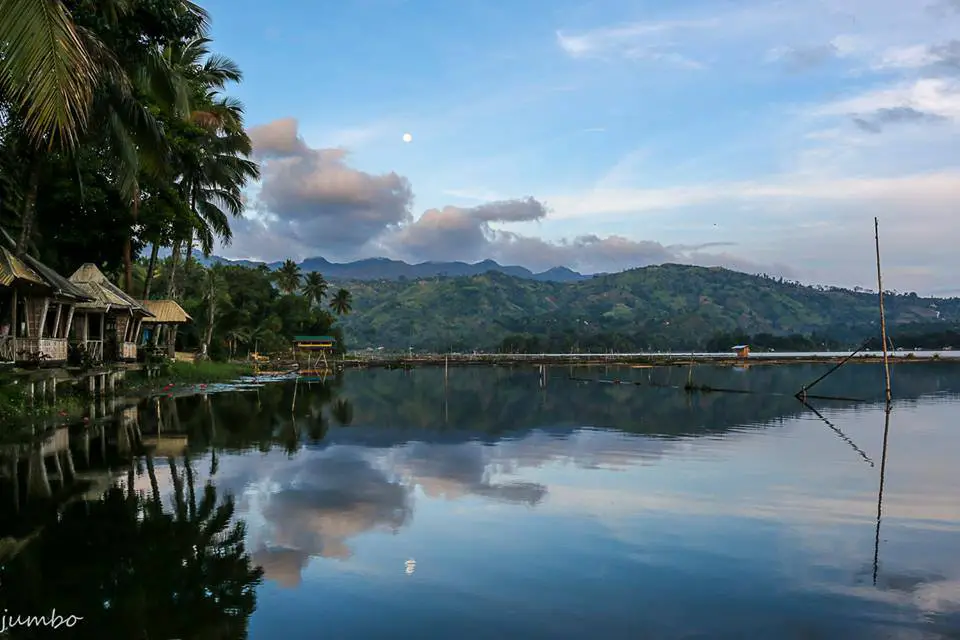 Lake Sebu is now one of the recognized eco-tourism spots in South Cotabato. The Department of Tourism has also been featuring it in its tourism campaigns.
All in all, there are three lakes fed by several rivers. The indigenous T'boli and Ubo tribes have been living around the lakes since time immemorial. You'll learn a lot about their rich culture when you come here.
The lakes are an important watershed, thus, these are protected by the locals.
Location/Jump-off: Lake Sebu, South Cotabato
6. Seven Falls of Lake Sebu
Nestled in the scenic highlands, the seven falls of Lake Sebu are breathtaking wonders to see. The massive waters feeding the seven falls actually come from Lake Sebu itself.
When combined, Lake Sebu Falls are among the highest in the Philippines. Want to know the interesting part? You can glimpse these waterfalls by riding a zip line that starts at waterfall one.
If you want, you can also hire a guide to take you to the waterfalls and have a close-up view or even swim in their pristine waters.
Location/Jump-off: Brgy Lake Siloton, Lake Sebu, South Cotabato
Entrance Fee: Php 20 for adults, Php 15 for Senior, Php 10 for students, Php 5 for a child
Parking Fee: Php 30 for vans & truck, Php 20 for cars, Php 10 for tricycle & motorcycle
Zipline Fee: Php 300 during Weekends & Holiday, Php 250 during Weekdays
7. South Cotabato Community Museum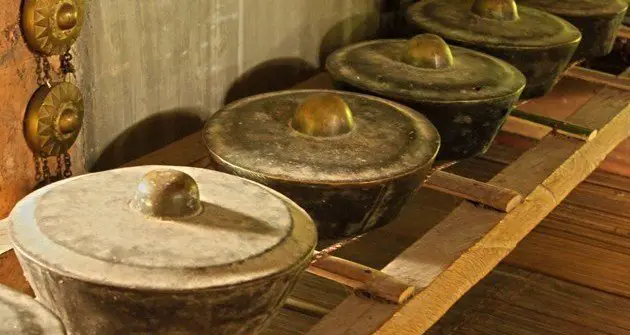 To learn more about the culture and history of the province, check out South Cotabato Community Museum. It houses various historical and cultural artifacts, and metal wares, including technological materials from the early 1900s.
It also contains a stone carving of Dr. Jose P. Rizal, the Philippine national hero. All in all, the museum has almost 1000 collections.
Location/Jump-off: Alunan Avenue, Koronadal City, South Cotabato
Operating Time: every day (8AM to 5PM)
Entrance Fee: None
8. Siok Falls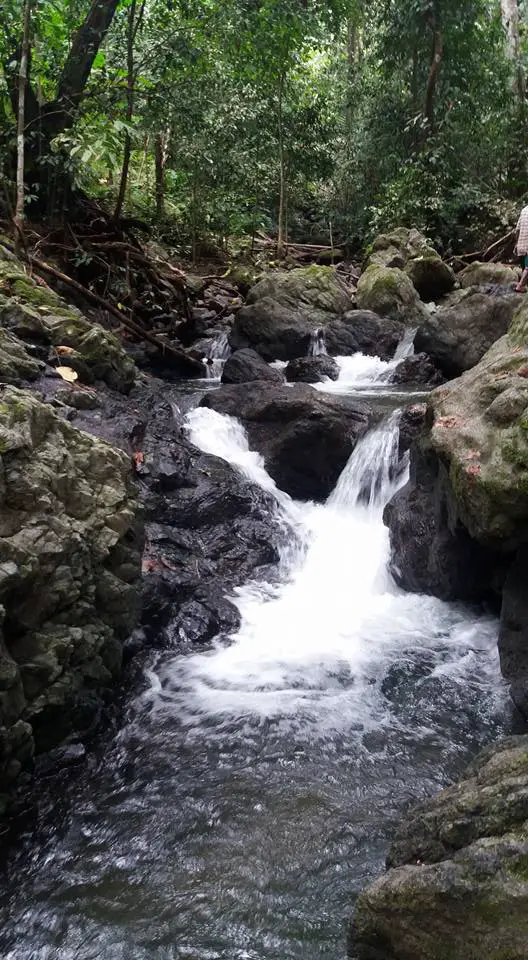 If you want to challenge yourself for a daring thrill and adventure, test your limits to Siok Falls. It has multiple layers and you can see all of them in one visit.
Many local adventurers love to come here because of its proximity from Koronadal City. It is indeed a rustic escape from the hustles and bustles of daily life.
Thriving forests surround Siok Falls, giving it an enchanting feel. If you're someone who loves to meditate, there's just nothing like it here, sitting in front of the falls while its mists caress you.
Location/Jump-off: Sitio Siok, Brgy Mabini, Koronadal City
9. Gensan City Fish Port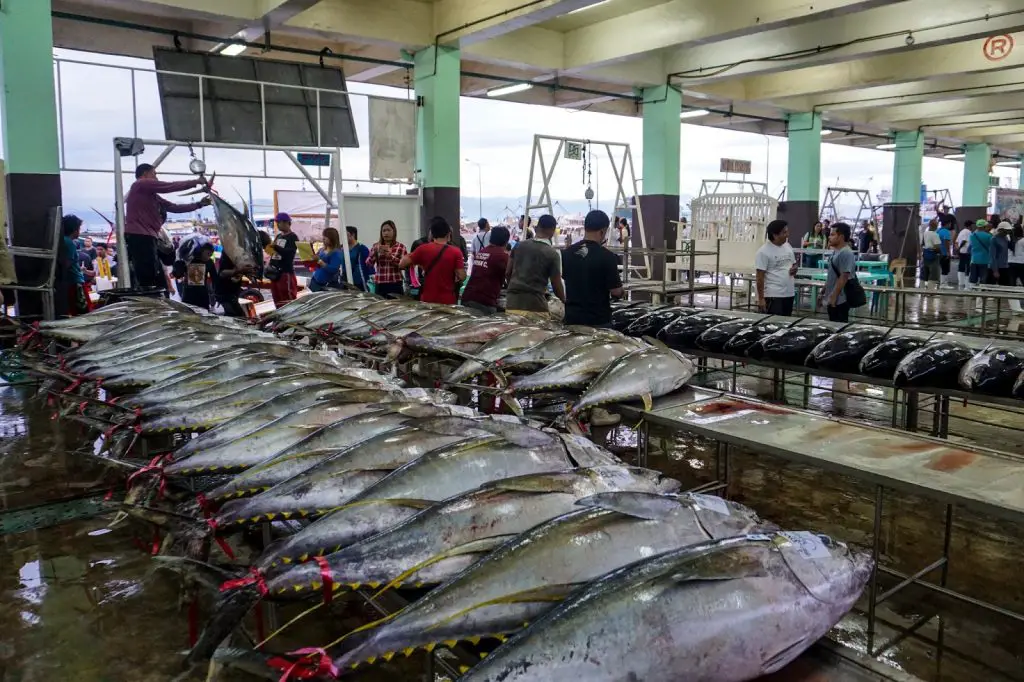 General Santos City is the Tuna Capital of the Philippines. The tuna industry is also one of the main livelihoods of the locals and the province exports tuna to different countries.
Visiting Gensan City Fish Port will help you know more and understand about the fishing community. You'll also catch sight of live tuna and who knows, the local fishermen might encourage you to carry one.
Thankfully, the local authorities set up measures to sustain the population of the tuna.
Location/Jump-off: General Santos City
Entrance Fee: None
10. Lang Dulay Tnalak Weaving Center
If you know Apo Whang od of Kalinga, South Cotabato also has their own version in the persona of Lang Dulay. But instead of tattooing, she weaves exquisite designs, showcasing the creativity of the T'boli tribes.
In 1988, she was conferred the National Living Treasure Award. Since age 12, she has been weaving T'boli textiles portraying intricate designs and patterns.
Learn how they weave colorful textiles here and what will surprise you more is the fact that they do it the traditional way.
Location/Jump-off: Lake Sebu, South Cotabato
11. Bakngeb River Cave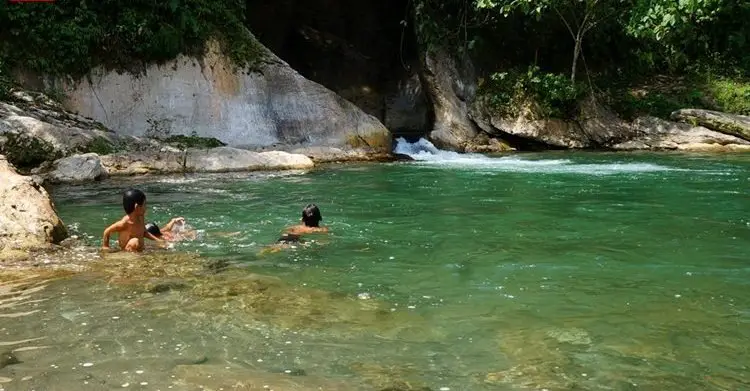 Bakngeb River Cave is one of the newly-discovered South Cotabato tourist spots. It is a subterranean river with wide pools and crystal-clear waters.
Inside, you'll find stunning limestone rock formations similar to those found in Puerto Princesa Underground River.
Numerous bats also inhabit the cave, indicating its rich biodiversity and pristine condition. To explore it, you'll ride a raft or go water tubing.
Location/Jump-off: Sitio Bakngeb, Brgy Laconon, Tboli, South Cotabato
12. T'boli Homestay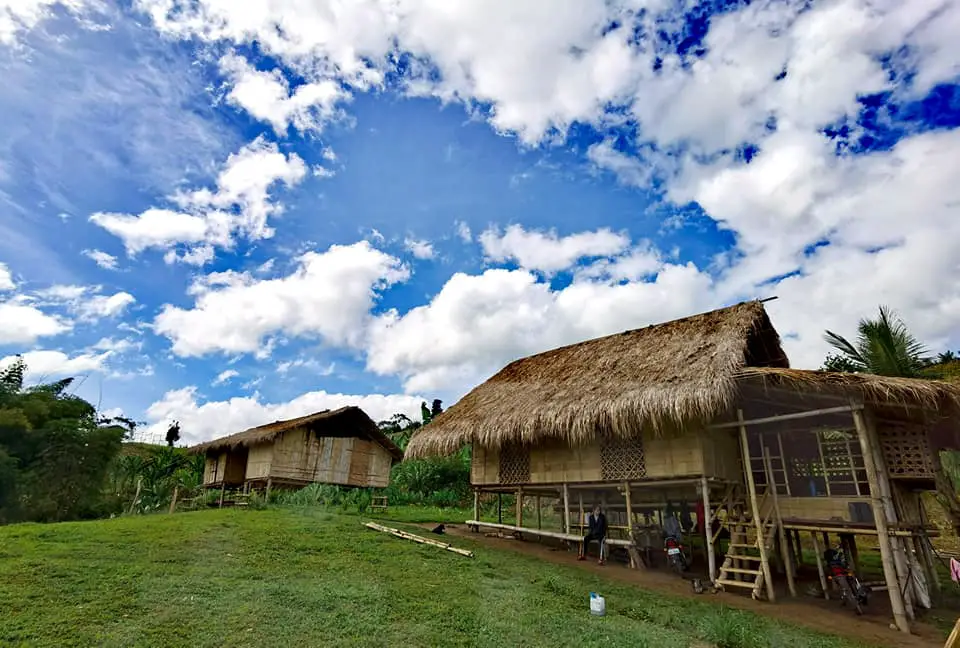 T'bo Homestay will give you a rewarding and meaningful experience on the lives of the T'boli indigenous groups. The homestay is known for its simplistic design made from locally-available materials.
There are no partitions as the T'boli values the communal setup. You'll surely learn to love the simplicity of life here including the hospitality of the native tribes.
Offering homestay experience is one of the strategies of the locals to promote sustainable tourism. It's all about living in harmony with the land and culture and nurturing values of life.
Location/Jump-off: Brgy Sikat, Lake Cebu, South Cotabato
13. Taal Falls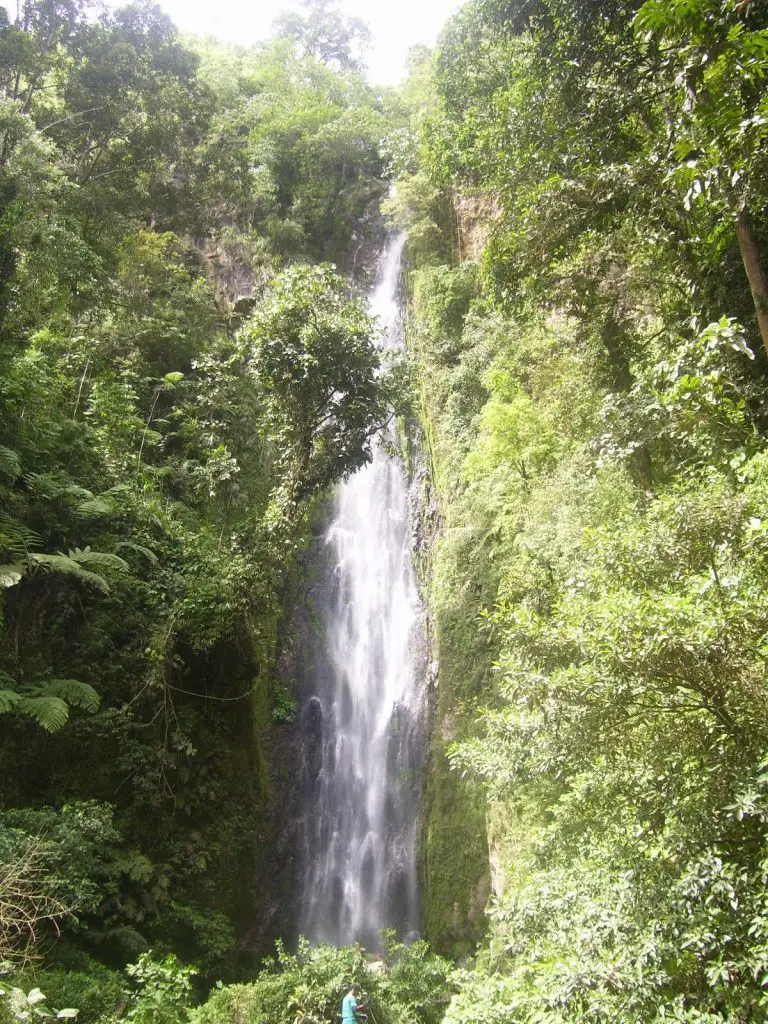 Cascading like a huge bridal veil, Taal Falls is considered one of the highest cascades in the province. It measures more than 200 feet high amidst green foliage.
Like drizzles falling from the heavens, Taal Falls generates mists that will surely blow you away. Because it has a shallow pool, you can try standing on its base while the falling waters give you a rejuvenating massage.
Location/Jump-off: Tupi, South Cotabato
Trekking Time: 1 hour
14. Sebul Farm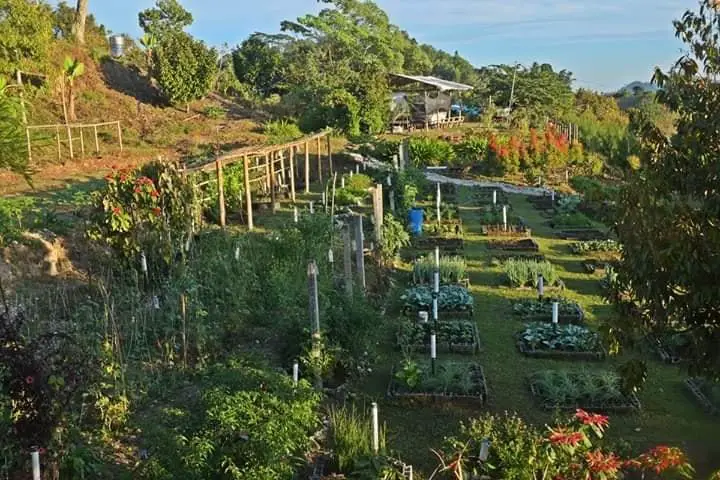 Sebul Farm showcases sustainable farming with modern techniques and facilities. It serves as a learning site of the Agricultural Training Institute (ATI). It produces various types of crops such as herbs including flocks and poultry grown the natural way.
As a center, is also provides livelihood programs for the indigenous inhabitants, helping preserve their way of life or their culture.
Location/Jump-off: Lake Sebu, South Cotabato
15. Hidak Falls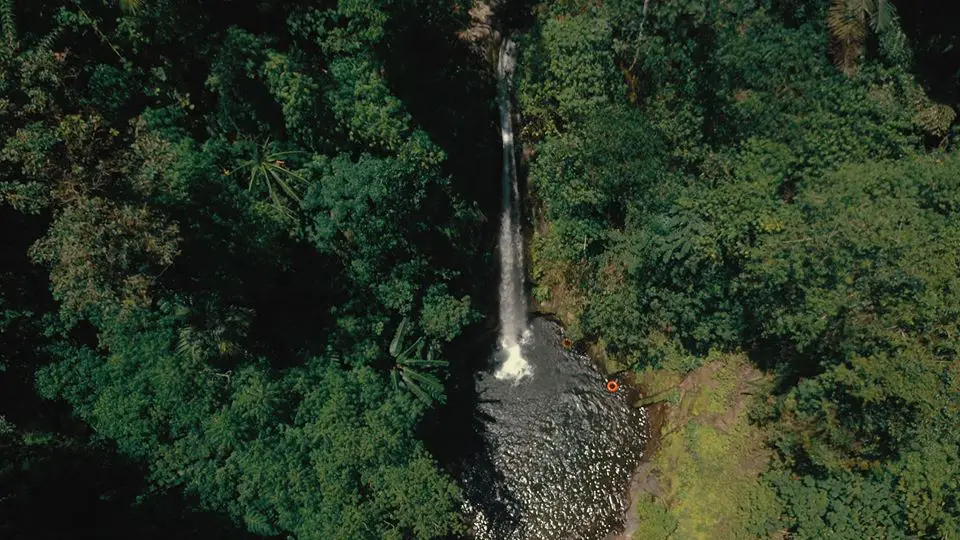 Hidak Falls is one of the off-beaten South Cotabato tourist spots. It lies in the forested foothills of T'boli town where various flora and fauna species thrive. It has multiple layers and the highest of which measures around 40 meters.
Hidak Falls carved a wide and deep pool with icy-cold and crystal-clear waters. Locals love coming especially children to enjoy the view and have a rejuvenating swim.
Because it is less visited, it remains pristine, a perfect respite for nature lovers and adventurers.
Location/Jump-off: Sitio Blangas, Brgy Kematu, T'boli town
For More Information
If you need more information to help set up your itinerary to South Cotabato tourist spots, do contact DOT Region XII via the following:
Address: 3rd Floor Sanle Building, Benigno Aquino cor. Lapu-Lapu Street, Zone IIIKoronadal, South Cotabato