Here is a comprehensive list of eco-friendly Sarangani tourist spots you should not miss! Find out the best things to do including some of the tourist spots in Gensan and nearby.
Sarangani is known as the home province of World Boxing Champion Manny Pacquaio. It has also trained other boxing legends who are now prominent icons of the popular sport.
But did you know? Sarangani is also a land of eco-cultural wonders. Its ridge-to-reef landscape teems with off-beaten destinations that will surely satisfy your craving for thrill and adventure.
You'll also learn a lot about the different indigenous peoples who have been protecting the rich resources of Sarangani for centuries.
This is your ultimate getaway for laid-back destinations. Indeed, Sarangani is gradually hitting a mark as one of the rising eco-tourism destinations in the Philippines. It's more fun here.
Get the latest updates about Philippine tourism including popular and off-beaten destinations by downloading the Visitour PH app. It's your one-stop shop for all Philippine travel-related information including destinations and accommodations!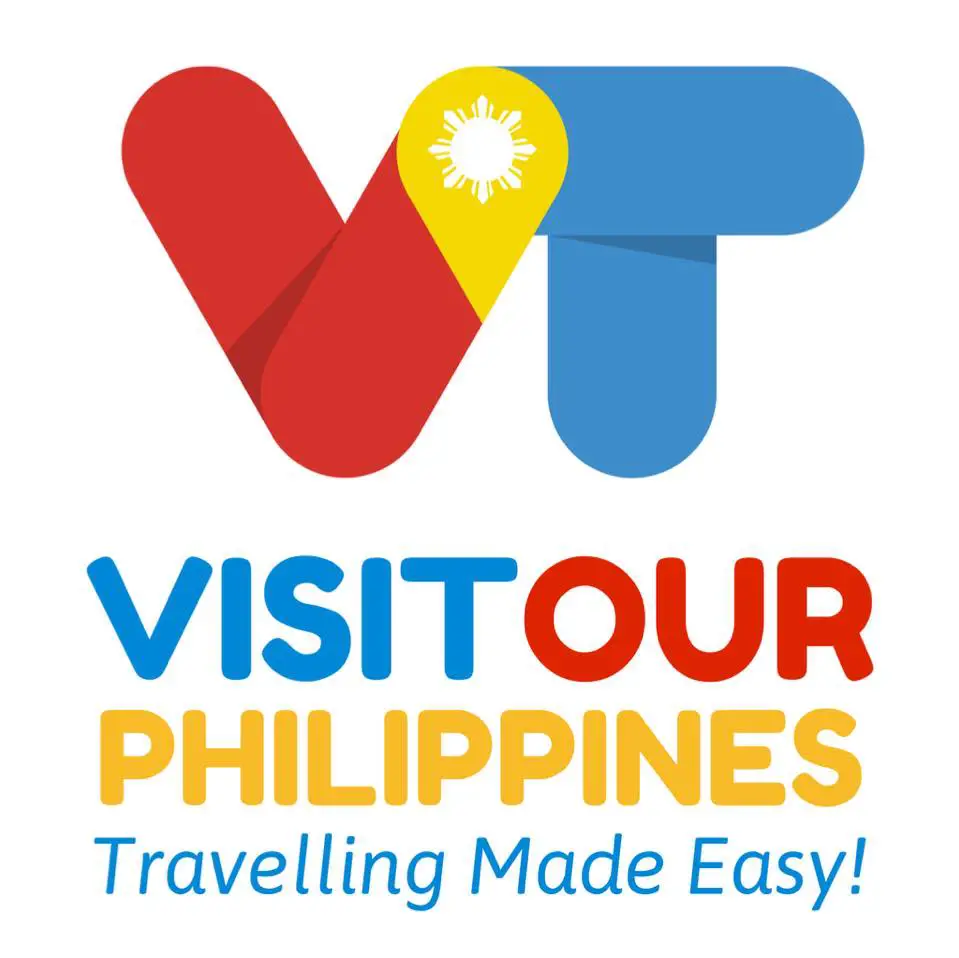 Behold Sarangani Tourist Spots
1. Gumasa Beach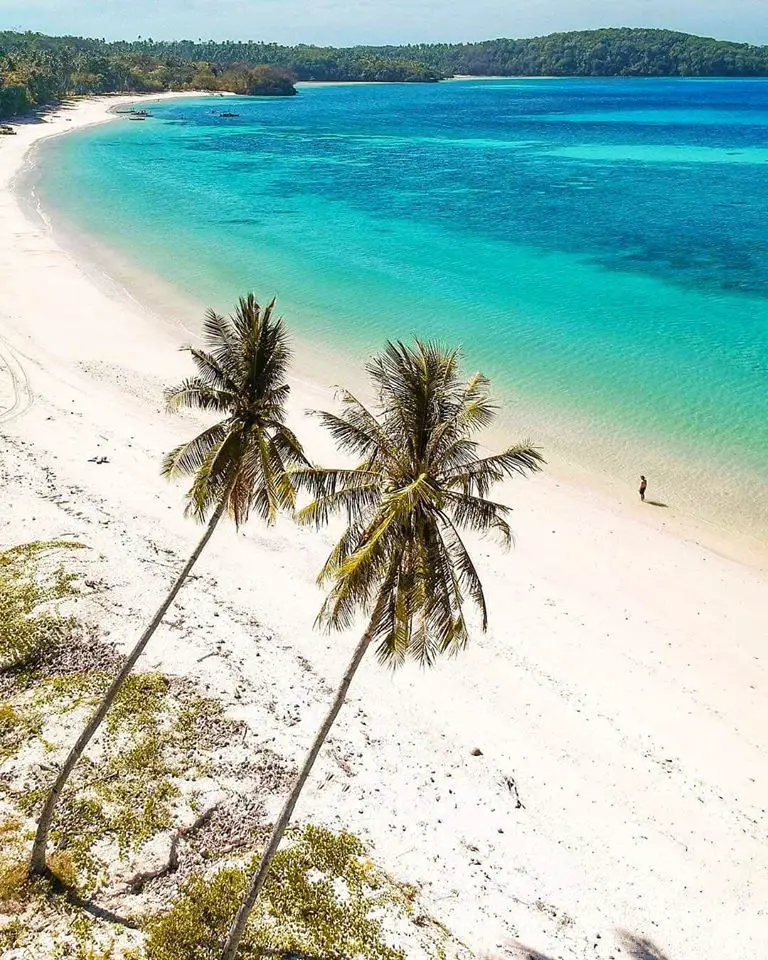 Gumasa Beach is one of the top Sarangani tourist spots. It boasts of a long stretch of powdery white sand beaches. Vast coconut plantations line the beach and there is open grassland where you can play with your kids. It's often touted as the Boracay version of Mindanao.
Location/Jump-off: Glan, Sarangani
2. South Point Dive Spots       
If you're into scuba diving, you should definitely check out South Point Dive Spots. Its deepest part is around 200 feet and for kilometers, you'll find stunning rows of coral reefs that harbor an incredible marine species.
As you explore the depths, you'll catch sight of manta rays, stingrays, wrasses, and breathtaking schools of tuna and barracuda. It is one of the most pristine Sarangani tourist spots.
Location/Jump-off: 200 meters from the highway of Maasim, Sarangani
3. Sarangani Bay
Sarangani Bay covers a vast area of more than 215,950 hectares, making it one of the largest protected marine sites in the Philippines. Part of it is a massive coral reef expanse covering more than 2,293 hectares.
It hosts more than 411 reef species, 60 live hard coral genera, and 11 species of seagrass.
Because of its thriving marine biodiversity, the Department of Environment and Natural Resources declared it as a Key Marine Biodiversity Area.
4. Kapatagan-Lago Dive Spot
It is one of the most accessible diving spots in the province as it is near the shoreline. After relishing the sights of the deep waters, you might also want to visit a nearby aquaculture farm for Sergeant fish species.
Location/Jump-off: Glan, Sarangani
5. Pangi River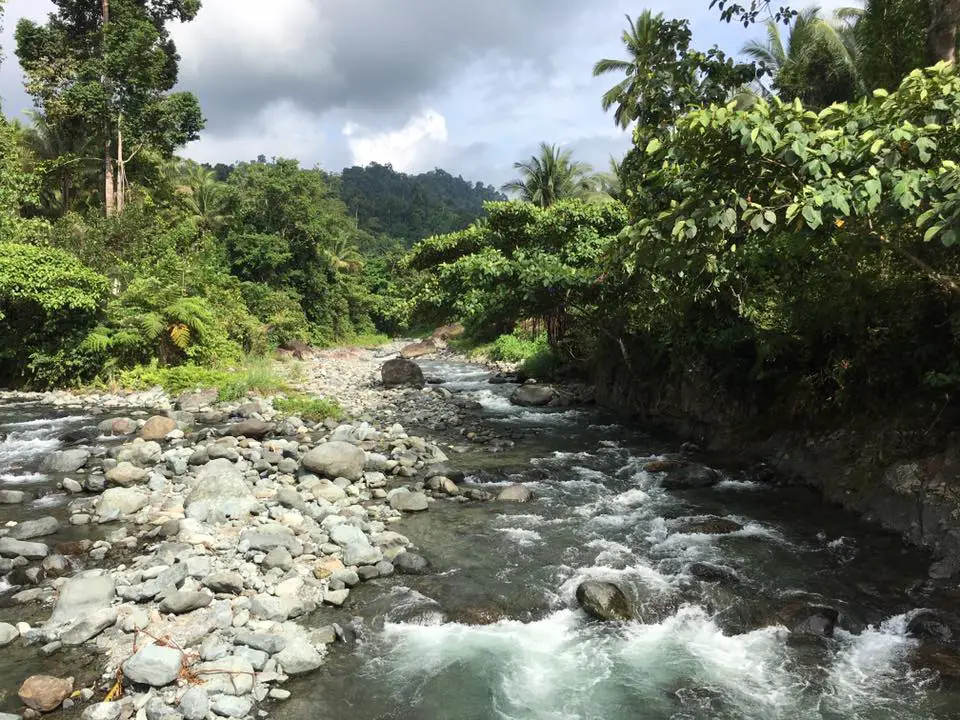 If you're chasing whitewater tubing, Pangil River is the best place to go. The tour package here involves a 2-kilometer bumpy and exciting whitewater tube ride.
The ride typically takes more than 30 minutes. Don't worry. An experienced guide will ensure you a fun and memorable ride.
Aside from the adventure, local groups will showcase their rich culture in the form of songs and dances.
Location/Jump-off: Maitum
6. Lamlifew Village Museum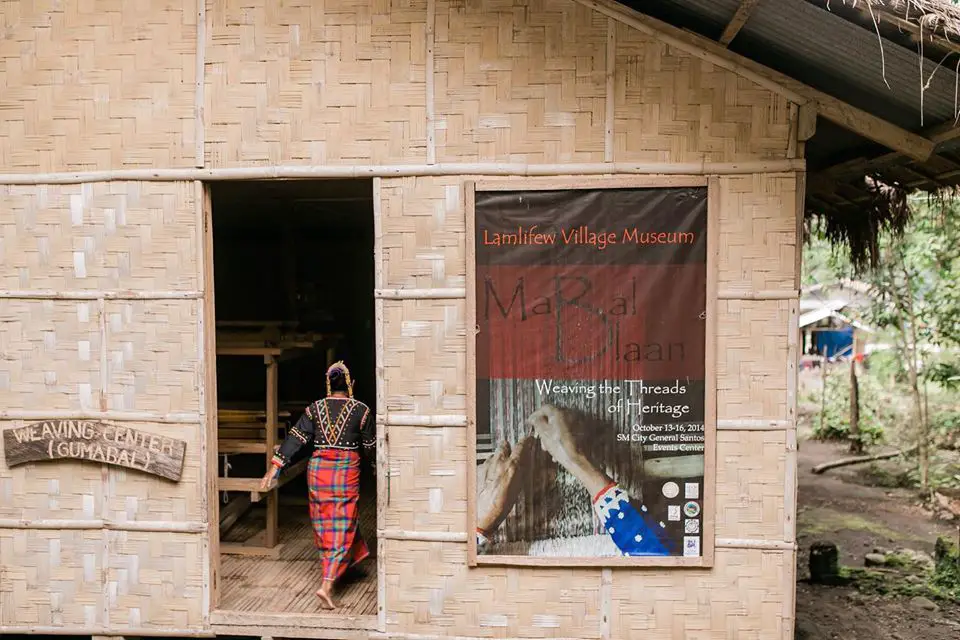 Lamlifew Village Museum is the first of its kind in the Philippines. It showcases the rich culture of the local tribes aimed for appreciation and preservation.
Here, you can learn about the lives of the Blaan ethnic tribe as it contains repositories of their traditional heritage, traditional weaving, and organic farming practices.
You'll see various styles of colorful beads, headdresses, and hand-woven textiles.
Location/Jump-off: Malungon
7. Tampat Shrine
It is a majestic shrine dedicated to the subordinate ruling Sultanates of Maguindanao. One of the tombs here dates back to ancient times. This makes Tampat Shrine one of the recognized historical Sarangani tourist spots.
Location/Jump-off: Brgy Tampat, Maasim, Sarangani
8. Nalus Falls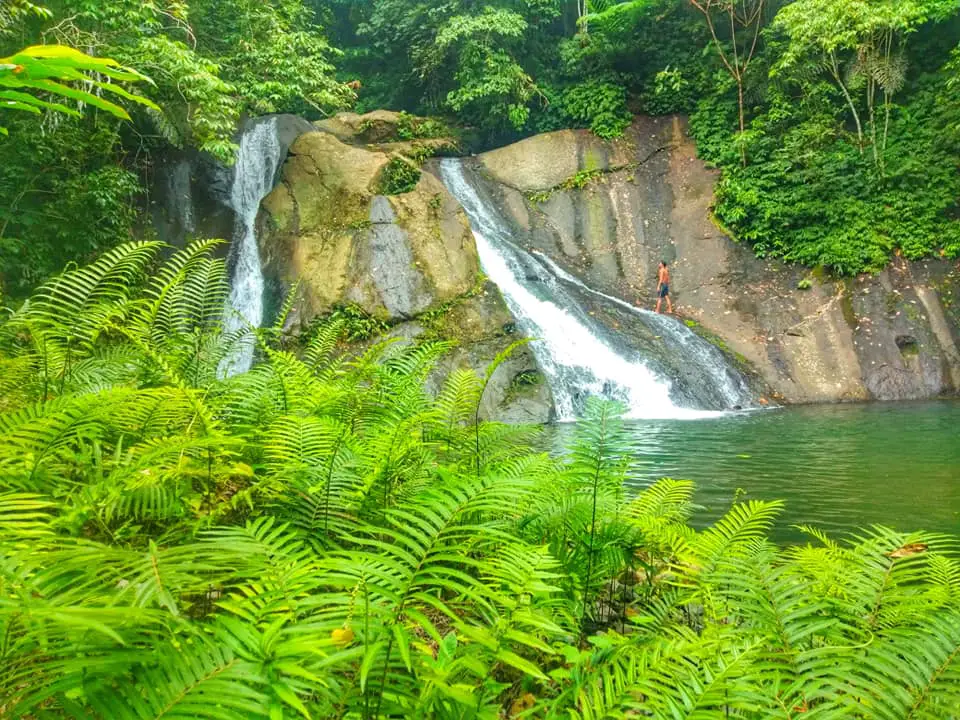 Want to explore more of Sarangani's beauty aside from beaches, visit Nalus Falls. It is a multi-layered beauty that will surely leave you feeling blissful and adventurous.
The waterfalls cascade towards huge boulders of granite. Among the ideal activities, you can do here are rappelling, swimming, scrambling, and bouldering.
Location/Jump-off: Kiamba, Sarangani
Trekking Time: 20-30 minutes from the highway
Entrance Fee: Php 25 per head
9. Pinol Cave
Formerly called Ayub Cave, Pinol Cave showcases various archaeological findings that will make you wonder about the roots of the province. There are earthenware medium depicting human faces and figures.
According to researches, these were made by the earliest inhabitants of Sarangani. It was excavated only in 1991. Today, it is one of the recognized cultural Sarangani tourist spots.
Location/Jump-off: Brgy Pinol, Maitum, Sarangani
10. Tuka Marine Park
Tuka Marine Park is another marine sanctuary you should visit especially if you're into underwater exploration. It is also one of the protected Sarangani tourist spots.
It is tucked in a cove with few modest resorts, making it an off-beaten option. Once you're done exploring it, you can have a side trip to the nearby Kawil Falls and enjoy its multiple layers.
Location/Jump-off: Poblacion, Kiamba
11. Maitum Bat Sanctuary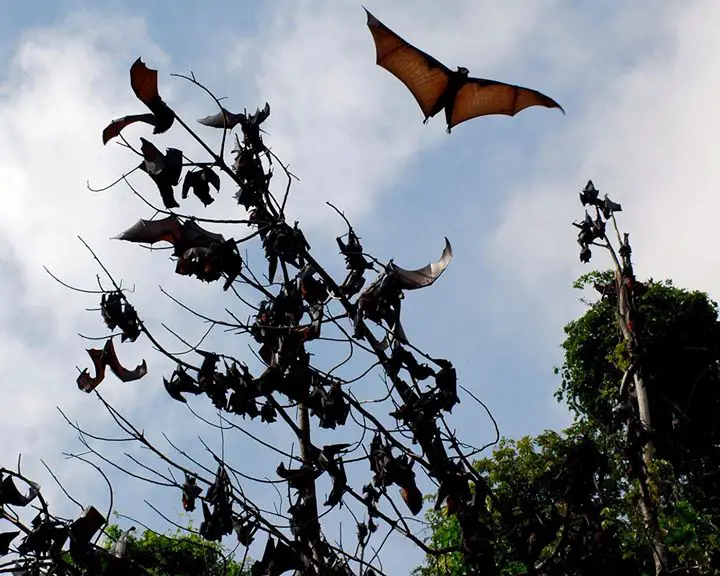 Sarangani is home to some of the country's endangered wildlife species such as the giant golden-crowned flying fox bats. You'll find hundreds of thousands of them at Maitum's Bat Sanctuary.
Every time you come here, you help promote their protection and preservation.
Location/Jump-off: Brgy Pinol, Maitum, Sarangani
12. Mlangen Falls
Also called Kamlayaman Falls, Mlangen Falls is one of the newly-discovered Sarangani tourist spots. It cascades on picturesque rock formations in a terraced manner.
From the base, you can actually climb your way to the top of the falls because of the rough texture of the limestone. Do that and enjoy the waters caressing touch at every stage of your rappel.
Location/Jump-off: Maitum
13. Glan Heritage Village
Glan Heritage Village showcases American-era art deco homes. These will give you a glimpse of how the town looks like during the American regime. One of the attractions here is Ruiz Residence, a living museum that houses antiques and local items.
Then there is the Hacienda Don Juan Beach Resort which features a Victorian-themed old house with driftwood gardens and antediluvian materials.
Location/Jump-off: Glan town proper
14. Cabnot Falls
Cabnot Falls is one of the off-beaten Sarangani tourist spots. It consists of at least three waterfalls which you can all explore and enjoy in a daytime hike. Because of its secluded location, you'll feel like time is standing still when you come here.
Location/Jump-off: Sitio Purok Cabnot, Brgy Pangyan, Glan
Trekking Time: 15 minutes from Purok Cabnot
15. Kiambing Pawikan Sanctuary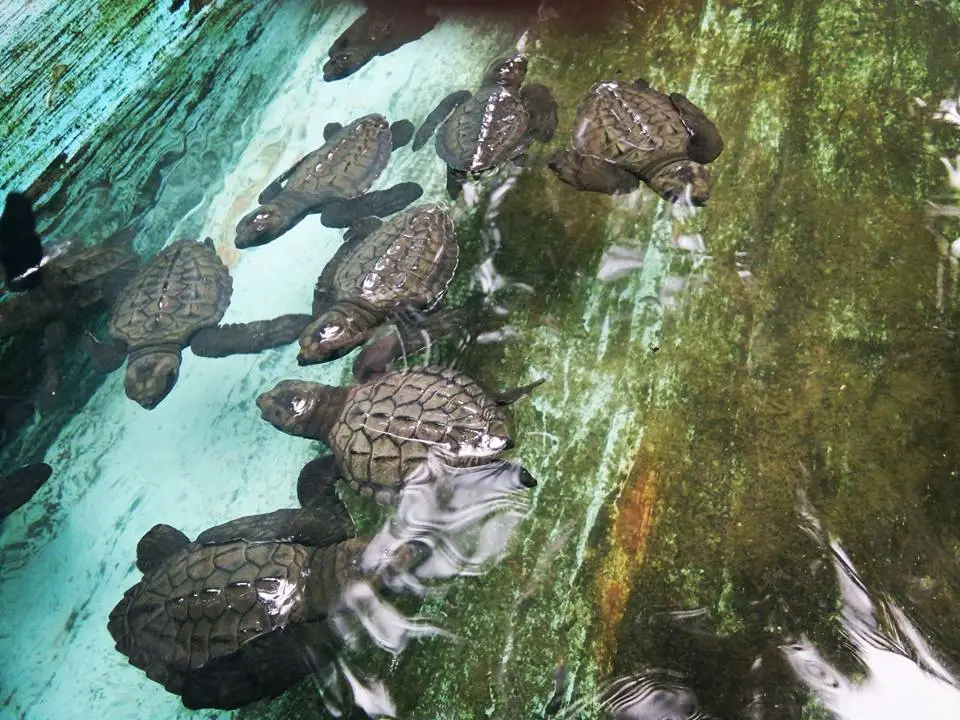 If you want to see and take part in saving the endangered Philippine turtle or pawikan, you should visit here. Founded in 2003, the sanctuary breeds Philippine turtles and release them into the wild. Your visit here can help spur the conservation of these iconic species.
Location/Jump-off: Pangi Kiambing Rd, Maitum, Sarangani
For More Information
If you need more information to help set up your itinerary to Sarangani tourist spots, do contact Sarangani Provincial Information Office via the following:
Email Address: info.sarangani@gmail.com
Website: http://sarangani.gov.ph
Related Articles