Here is a comprehensive list of Aklan tourist spots you should not miss. 
Aklan is best known for Boracay Beach, an internationally-acclaimed destination with powdery white sands like no other. It is the main attraction in the province.
But unknown to many of us, Aklan is home to other fascinating tourist spots, ranging from unspoiled ecological wonders to historical and cultural attractions.
In this article, we'll share not only the popular Kalibo tourist spots but also the off-beaten destinations of Aklan in other municipalities.
We hope to promote responsible tourism and boost community-based development. At the same time, we aim to showcase the rich culture of the original inhabitants of Aklan.
Let's go. 
Quick Facts
Location: Western Visayas Region, Philippines
Capital: Kalibo
Population: 574 000 (2015 Census)
Major Languages: Aklanon, Hiligaynon, Cebuano, Tagalog, English
1. Nagata Falls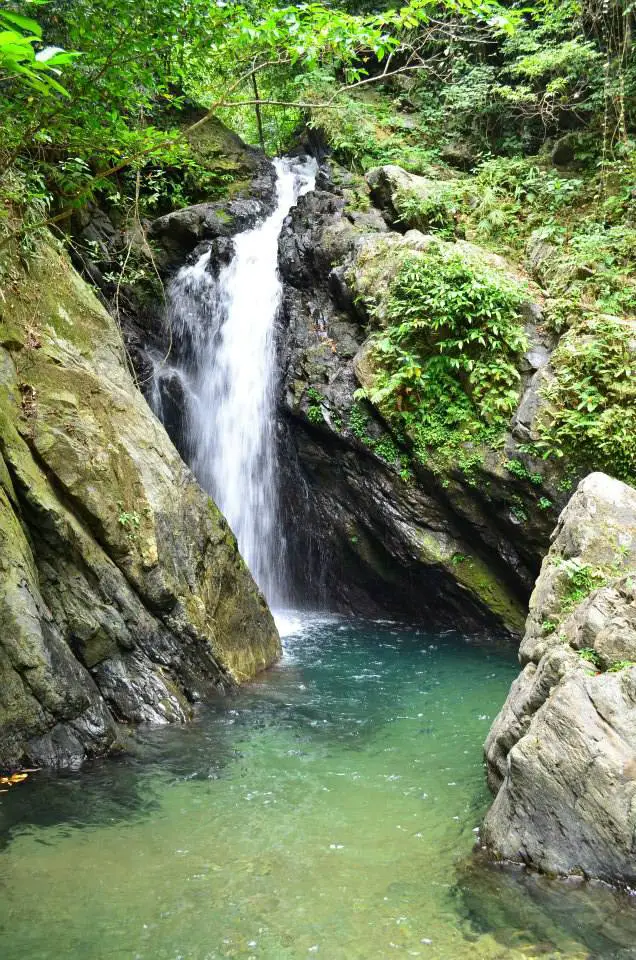 If you're after extreme adventure, trek your way to the majestic Nagata Falls. It is one of the remotest tourist spots in Aklan.
Expect to trail on dense forests, cross rivers multiple times, and assault untamed terrains before finally catching sight of its beauty. Lush forests surround Nagata Falls, a perfect fit for those after a tranquil and off-beaten destination.
Location/Jump-off: Brgy Nabaoy, Malay
Trekking Time: 3-4 hours
2. Hinugtan Beach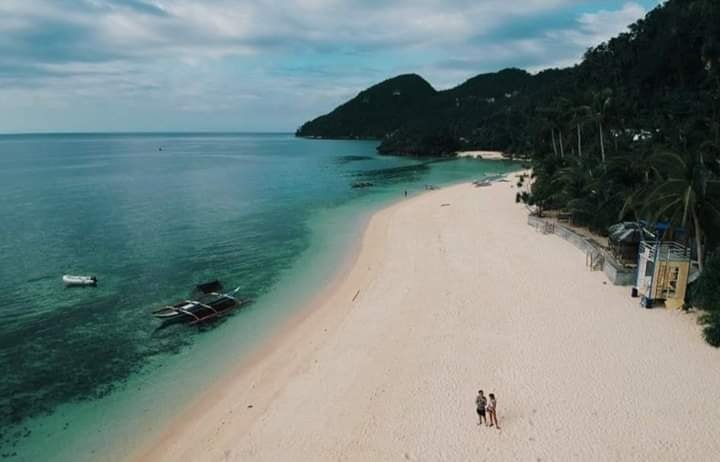 Hinugtan Beach boasts powdery white sands just like those in Boracay Beach. Unlike the latter, however, Hinugtan Beach is generally off-beaten and raw, meaning, you won't experience massive crowds or highly-commercialized activities when you come here.
It's a perfect alternative for those who prefer less touristy destinations like me. Run across the white sands and swim on the clear, turquoise waters.
Hopefully, the local authorities will revitalize efforts to manage the island sustainably.
Location/Jump-off: Buruanga
Cottage Rent: Php 200
3. Jawili Falls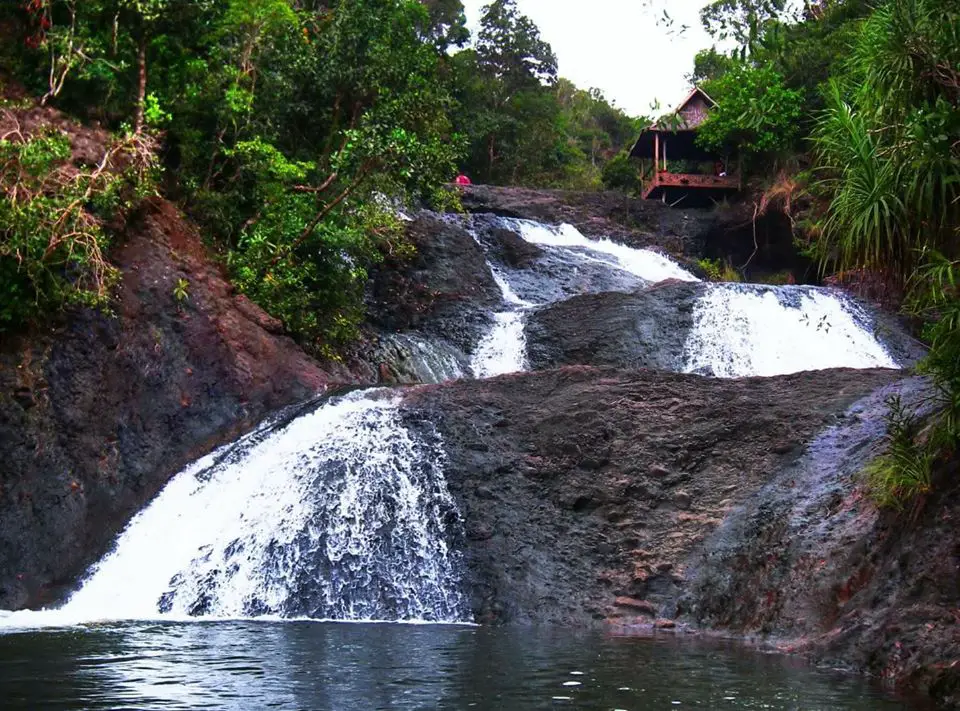 If you're done relishing the beaches which Aklan is known for, it's time to level up your adventure to Jawili Falls. It features a multi-level cascade on a giant limestone rock formation.
Each cascade has a naturally-built pool where you can jump or dive into it. To catch the best view of Jawili Falls, climb your way to the top.
From here, you can also view the surrounding forests and different flora species. It is now one of the top tourist spots in Aklan.
Location/Jump-off: Brgy Jawili, Tangalan
Entrance Fee: Php10 per person
4. Nabaoy River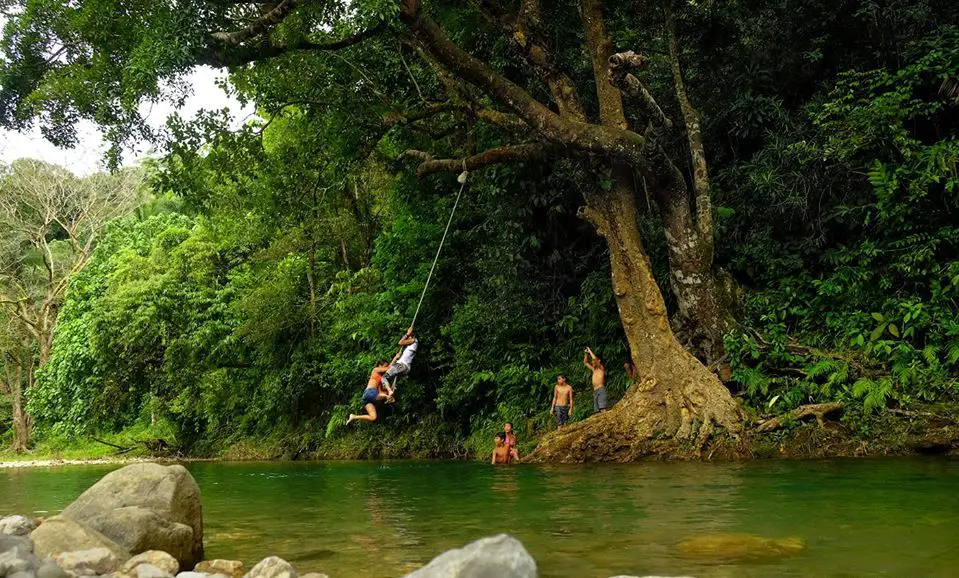 Nabaoy River is one of the off-beaten tourist spots in Aklan. Therefore, it makes up for a memorable escape if you prefer less crowded destinations. The river comes from forest-clad mountains upstream.
All along it, you'll find deep pockets of pools and calm banks where you can have a picnic with your family or friends. Some groups also offer bamboo rafts and cruising for you to explore the river's attractions.
Location/Jump-off: Brgy Nabaoy, Malay
Trekking Time: 15 minutes from the highway
5. Tigayon Hill and Caves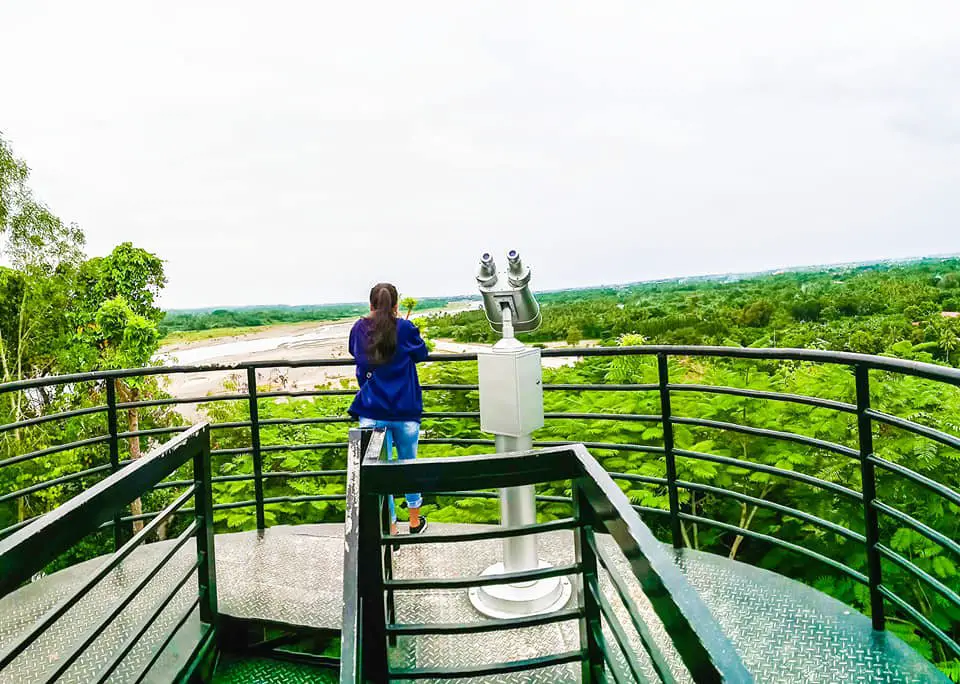 The locals also refer to Tigayon Hill as "BukidTigayon." It is believed that before the increase in population, unseen deities and spirits inhabited the hill.
Here, you'll find two caves that yielded artifacts such as Chinese pots, and human bones. These are now stored in the National Museum. As you stroll around the hill, you'll also pass by a giant balete tree, a chapel, and a Grotto of the Virgin Mary.
The summit of the hill rewards you with a breathtaking view of Aklan River and the surrounding plains and mountains.
Location/Jump-off: Brgy Tigayon, Kalibo
6. Naasug Point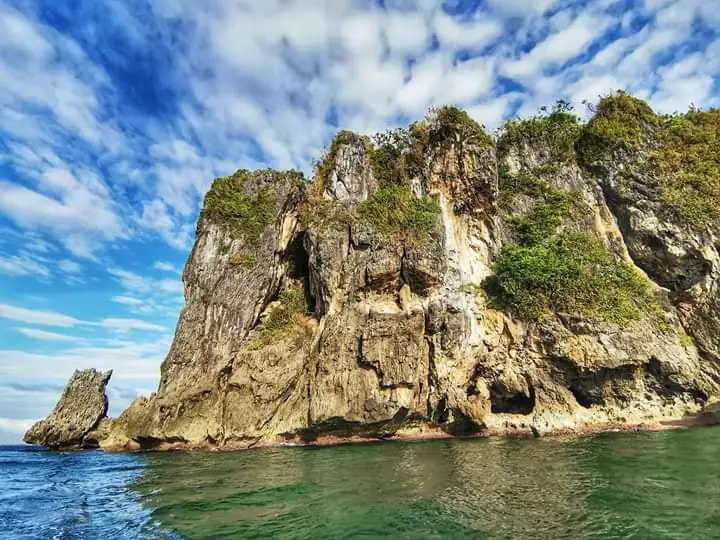 Naasug Point features a 120-feet vertical cliff next to the turquoise sea. The beaches here boast white and powdery sands for you to enjoy. Because of the thriving marine life, scuba diving and snorkeling are also favorite activities here.
If you're done swimming, you can trek to a nearby forest and a cave, which are both critical sanctuaries for endangered wildlife species.
Location/Jump-off: Brgy Naasug, Malay
7. Museo It Akean (Museum of Aklan)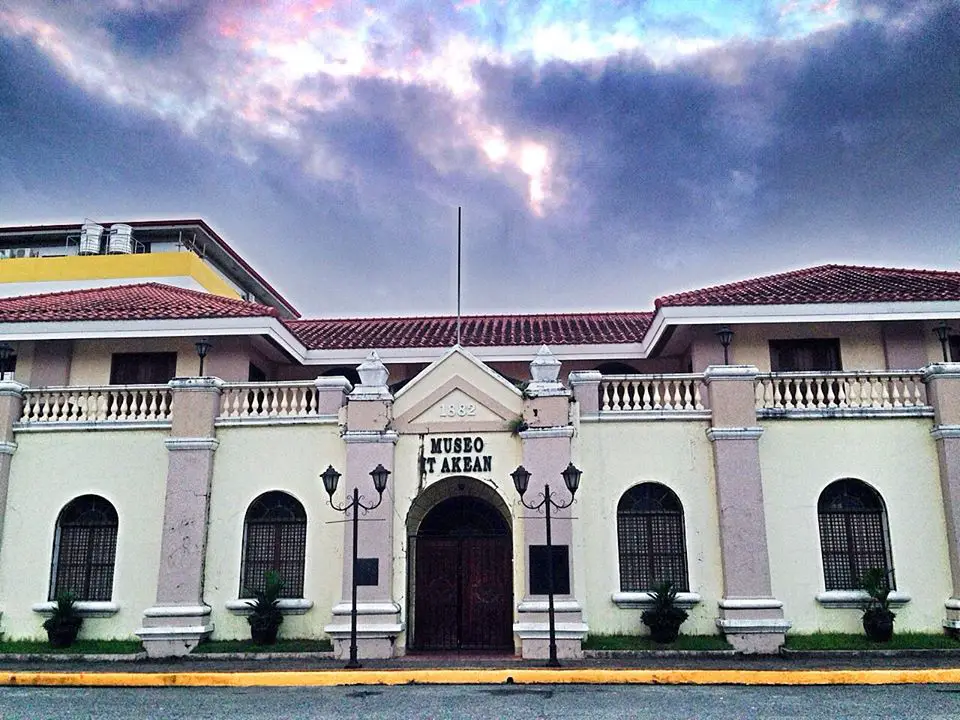 If you want to delve deeper into the rich history and culture of Aklan, visit Museo It Aken or the Museum of Aklan. Among the things to see here are the replicas of Sto. Nino, the province's patron.
Since the majority of the people are Roman Catholics, it's no wonder that they have occasions dedicated to The Baby Jesus. 
Location/Jump-off: Kalibo
Entrance Fee: Php 15 per person
8. Hacienda Maria
Hacienda Maria is an outstanding showcase of ecotourism spots in the Philippines. It covers 14 hectares of varying natural landscapes to engage your adventurous spirit.
Among the best attractions here are a cascading waterfall, Hot Pot Jacuzzi, and two mystical caves. The waterfall carved a 10-feet pool where you can dive or jump and have a refreshing swim.
Further, the caves feature stunning stalactite and stalagmite rock formations.
Location/Jump-off: Sitio Sapsapon, Brgy Tigum, Buruanga
9. Hurom-Hurom Cold Spring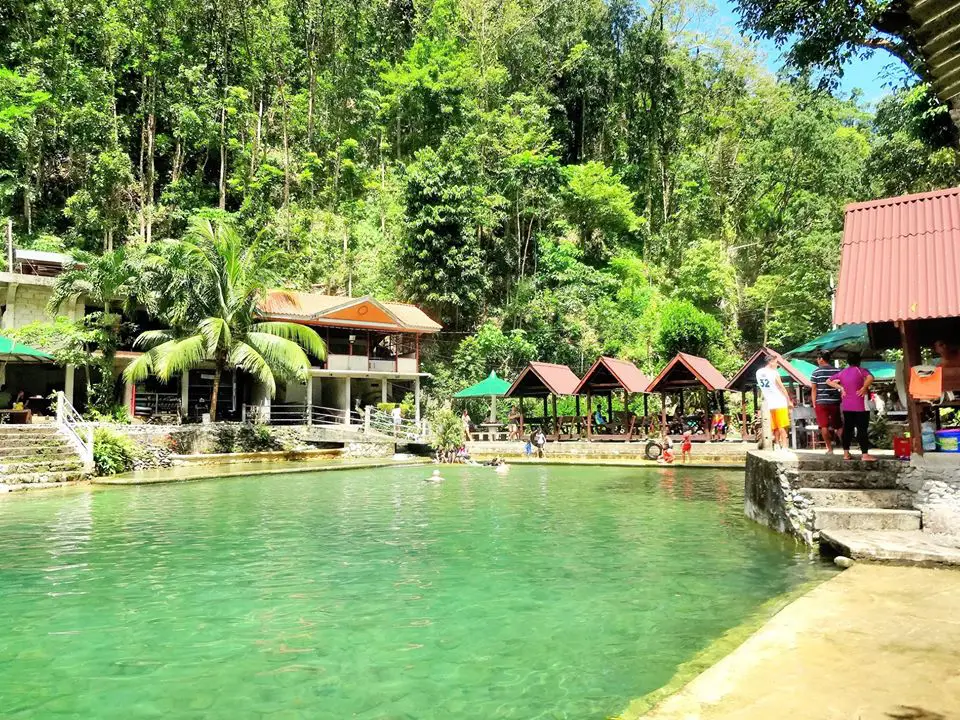 Hurom-Hurom Cold Spring is one of the most frequented tourist spots in Aklan. Aside from the beaches, both local and foreign tourists troop here during the summer months.
Although its giant pool is man-made, the waters come from a natural spring. That is why it's cold and has healing properties. Enjoy swimming as you relish the surrounding verdant vegetation.
10. Pangihan Cave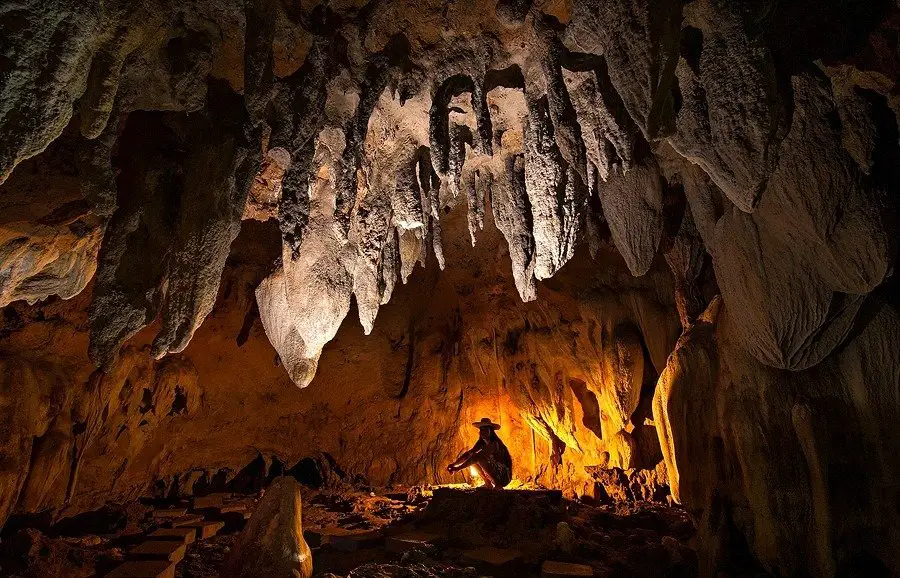 Aside from spectacular stalagmite and stalactite rock formations, Pangihan Cave is also a protected wildlife sanctuary. The cave has eight connecting chambers and narrow corridors.
Inside these chambers, you'll find thousands of native bats locally known as kuyapnit. 
Location/Jump-off: BrgyPoblacion, Malay
11. Basura Garden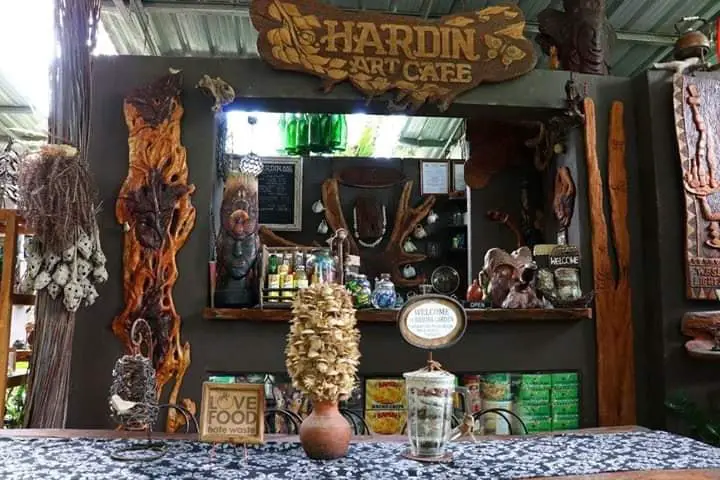 "Basura" translates to trash or garbage. But here, you'll not find piles or mountains of garbage ala dumpsites. It is an advocacy center where the locals transform waste into art.
To tell you, they've come up with quality products such as rubber slippers, old clocks, and home décor made from waste! Indeed, an inspiring model that every community should emulate to help save Mother Earth.
Location/Jump-off: BrgyPoblacion, Balete
Entrance Fee: Php 25
12. Bakhawan Eco-Park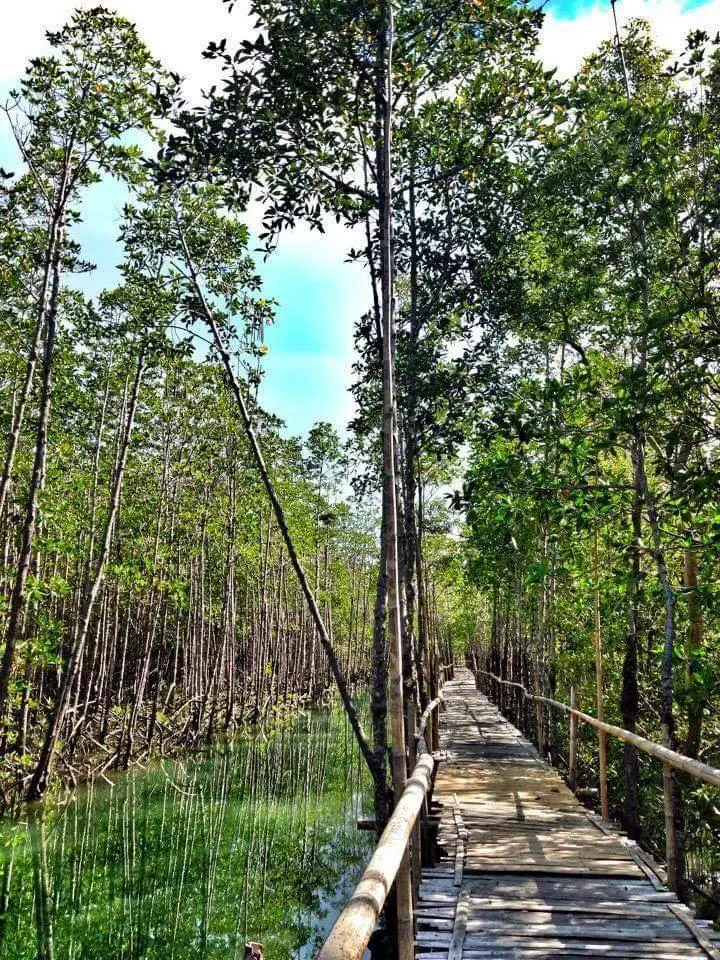 Bakhawan Eco-Park is dubbed the most successful mangrove reforestation project in the Philippines. It covers more than 220 hectares and hosts various mangrove species. It's slowly bringing back wildlife diversity, both terrestrial and marine.
To explore the park, you'll walk on a 1.3-kilometer wood-and-bamboo boardwalk. At the end of it, you'll find a shallow lagoon, a sandbar, and the vast Sibuyan Sea.
Strolling in the park gives you the chance to see different bird species and other wildlife. It's one of the best Kalibo tourist spots.
Location/Jump-off: Kalibo
Entrance Fee: Php 20 per person
13. Agnaga Mini Falls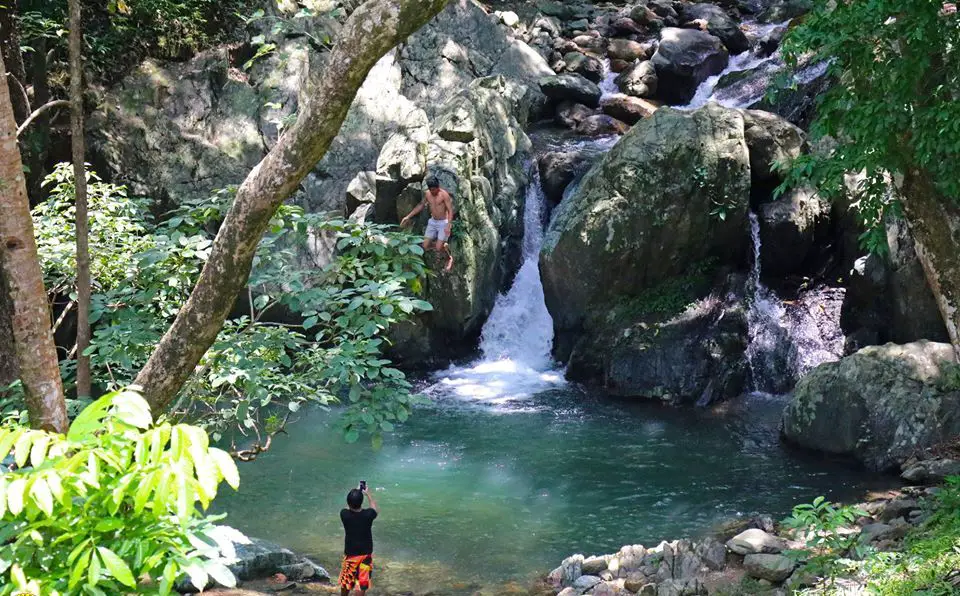 Roughly around 5-10 feet high, Agnaga Mini Falls are a favorite summer getaway among the locals. Each cascade has wide and deep pools where you can jump for a rejuvenating swim.
Huge rocks or boulders abound here, and you can use these as diving platforms. There's just nothing like it swimming here as you relish the captivating tropical forests.
Location/Jump-off: Brgy Kabulihan, Malay
14. Malay Ecological Park
It's another destination in Aklan where you can simply unwind and detoxify. You'll surely love the rustic sceneries of mountains and vast plains.
You can sit or lie under the shade of the trees as you gaze the panoramic views, including loose animals running around such as goats and rabbits. There are also cottages for those who want to hold picnics or those who simply want to nap.
If you're fond of winged wonders, check out the butterfly farm and learn about them. When you get to the highest point of the park, you'll get a breathtaking view of the town and the surrounding fields and mountains.
Location/Jump-off: Brgy Argao, Malay
15. Sapsapon Cave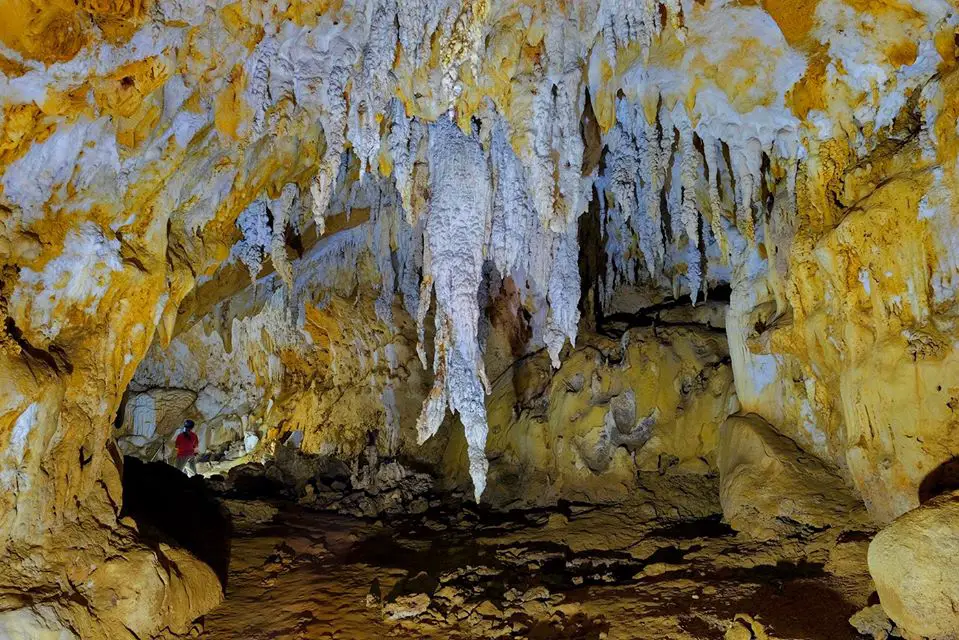 Sapsapon Cave features magnificent stalactite and stalagmite rock formations that will leave you jaw-dropped at every turn. On average, spelunking in the cave takes more than an hour.
Although the guides will tell you descriptions or forms of the rocks inside, you can widen your imagination and characterize them in your way.
Location/Jump-off: Sitio Sapsapon, Buruanga
16. Nabas Wind Farm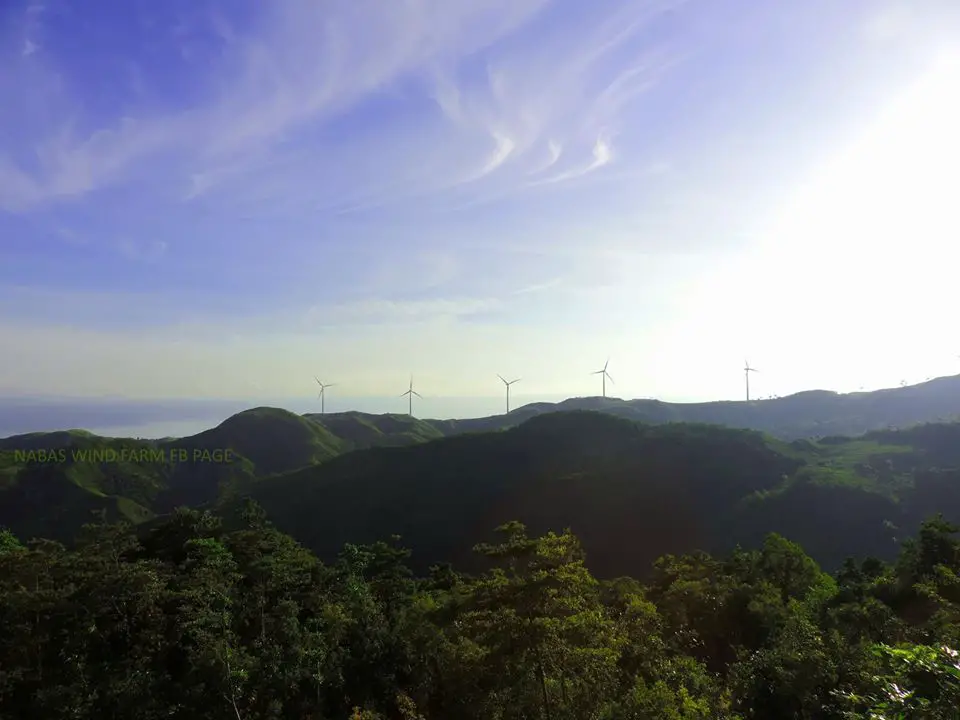 Nabas Wind Farm is taking the challenge to help push the country towards renewable energy sources. It features 18 giant wind turbines that supply energy to the entire region.
These stand along a mountain ridge, which is also a vantage viewpoint. From here, you'll get to see the rolling landscapes of Aklan, the towering mountains, white beaches, and the seemingly endless ocean.
Nabas Wind Farm is now one of the emerging Aklan tourist spots. 
Location/Jump-off: Brgy Pawa, Malay
17. Pagatpat Mangrove Park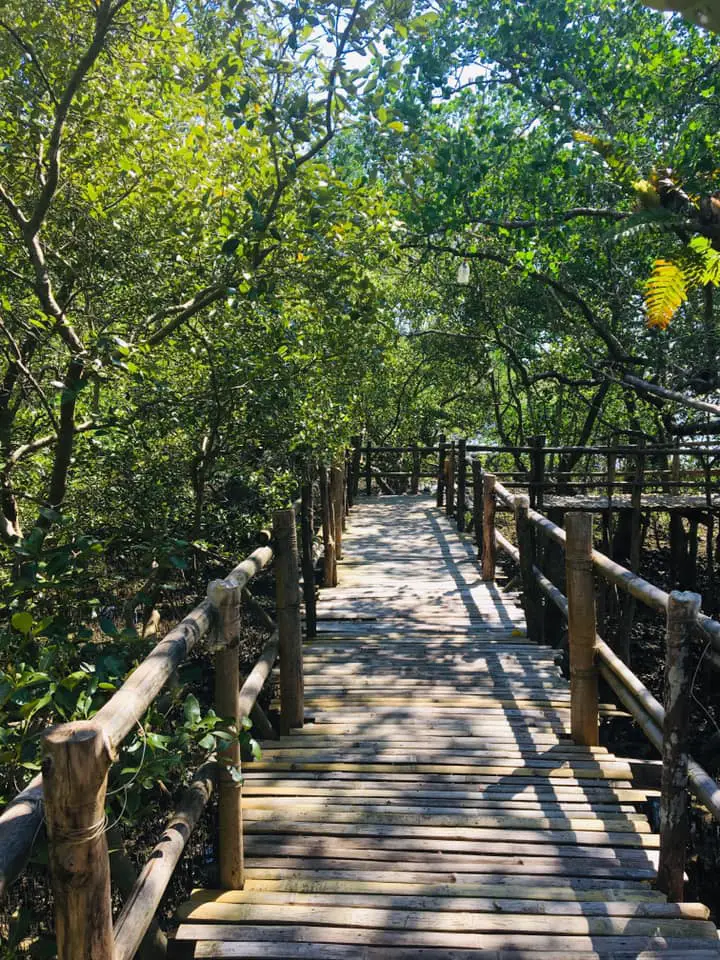 As the name suggests, Pagatpat Mangrove Park also features mangrove forests that host a variety of marine and terrestrial species. Just like Bakawan Eco-Park, you'll stroll on a bamboo trail to explore it.
There are several kiosks for you to relax on as you gaze at the lush vegetation. The park is also an excellent viewpoint for the sunset.
Location/Jump-off: Brgy Panilongan, Buruanga
18. Pina Weaving Community
The town of Kalibo is one of the biggest producers of pineapple fabric in the entire country. Here, check out The Herminia Pina Weaving Industry, where you can witness and learn how the locals transform the pineapple leaves into elegant weavings and textiles.
Among the popular products here are pineapple silk shawls, and the Barong Tagalog. The products here have been gaining international awards lately.
Location/Jump-off: Old Buswang, Kalibo
19. Ariel's Point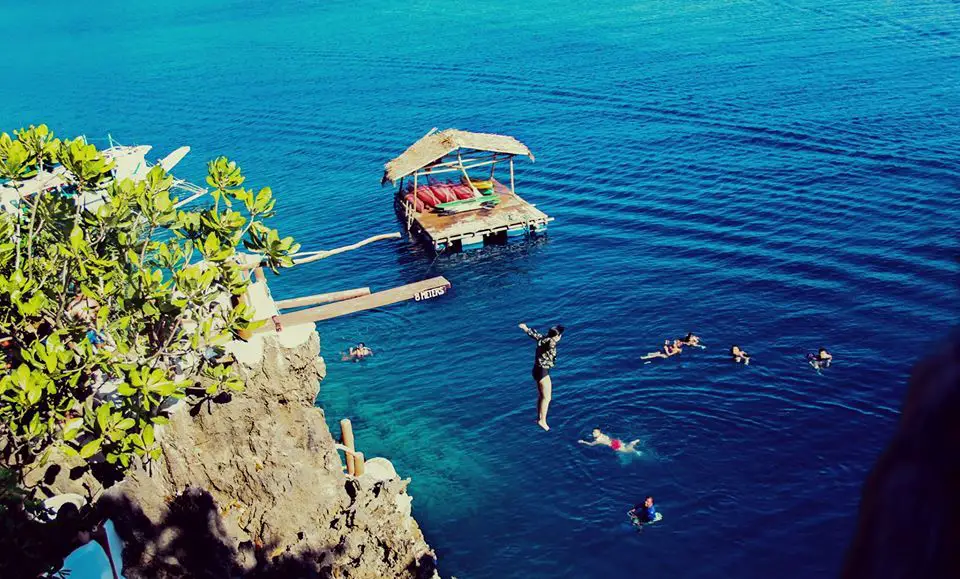 Also referred to as Batason Point, Ariel's Point is now one of the top Aklan tourist spots. But here is a fact. It is not a part of Boracay as many of us know. It is a favorite diving spot with three different planks to choose from.
Aside from diving, other memorable activities to do here are kayaking and snorkeling. The surrounding waters teem with a rich array of marine species.
Location/Jump-off: Brgy Batason, Buruanga
Entrance Fee: 2500 per person (inclusive of boat transfer, meals, and activities)
20. Sampaguita Gardens Resort
The best attraction here is a Christmas museum where you'll find life-size angel figures and dolls. It's one of the favorite getaways, especially during the Christmas months and even during other occasions.
Location/Jump-off: 506 Rizal Street, New Washington
Entrance Fee: Php 50 per person
21. Altavas Underground Cave
Location/Jump-off: Altavas
22. Tulingon Cave
Location/Jump-off: Brgy Libertad to Brgy Patria, Pandan
23. Ignito Cave
Location/Jump-off: BrgyTigum, Buruanga
24. Ingus-Ingus Hill
Location/Jump-off: Buruanga
25. Tigwati-an Island (Crystal Cover)
Location/Jump-off: Sitio Tabon, Brgy Caticlan, Malay
For More Information
If you need more information to help set up your itinerary to Aklan tourist spots, do contact Aklan Provincial Tourism Office via the following:
Tel. Number: (036) 268 5338